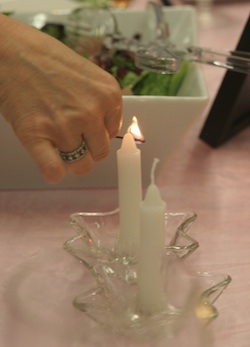 Seventeen special women became Bat Mitzvah at Westchester Reform Temple on Friday night May 23rd. The ceremony concluded three years of the study or Hebrew and torah and was a proud night for the women, their teachers and families. The women who participated missed the chance to have their own Bat Mitzvahs when they were young -- as in many communities women were not offered this opportunity. Shepherding their own children and grandchildren through the process they realized how meaningful becoming a Bat Mitzvah could be.
All seventeen stood at the bima and read from the torah in a moving ceremony. An Oneg to celebrate this rite was held following the service.
The night was even more special as WRT's Rabbi Jacobs will be moving on to become President of the Union of Reform Judaism and this is the last year he will lead the B'Nai Mitzvah class.
An additional 13 women and one man will become B'Nai Mitzvah on June 17th.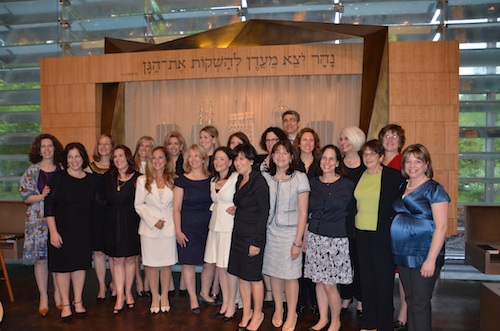 Pictured here: Valerie Abrahams, Sindy Croen, Anne Ellman, Diane Gluck, Susan Klugman Gorobetz, Barbara Josselsohn, Erika Kill Flink Dorothy Matza ,Tracey Lane Novick Anne Meltzer Wang, Caryl Orlando, Debra Radov, Nina Ross, Kathy Sheinhouse, Fran Scheffler-Siegel, Stephanie Sernau, and Linda Simon.
Also shown Rabbi Richard Jacobs, Cantor Jill Abramson, Hebrew teachers Nancy Abraham and Jane Roberts
Comments
(0)
Subscribe to this comment's feed
Write comment