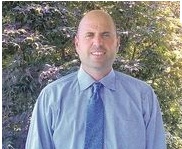 On July 20th, the Times Herald Record reported that Bob Siracuse, Athletic Director and Assistant Principal at Goshen High School will be coming to Scarsdale in September to replace departing Athletic Director Mike Menna. According to the article, Siracuse, age 44 has been the Athletic Director in Goshen since 1999. Due to budget cuts, he also served as the school's assistant principal; something he won't have to do here.
Siracuse graduated from Goshen High School in 1985 and played tennis, soccer and basketball. He was a striker/midfielder on Goshen's Section 9 Class B soccer championship team in 1984 and won the Orange County Interscholastic Athletic Association tennis title the following spring.
Siracuse has served as the president and vice president of the Section 9 athletic council and was the OCIAA boys' and girls' tennis chairman for 13 years.
Comments
(0)
Subscribe to this comment's feed
Write comment