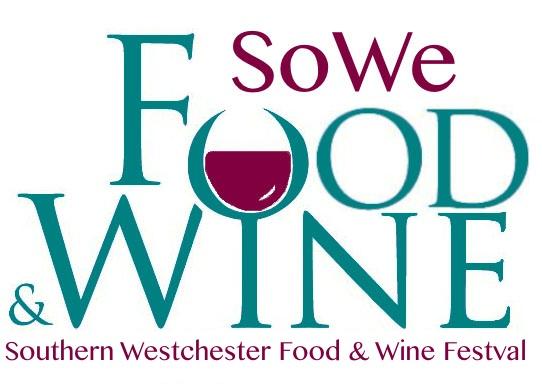 Scarsdale's first food and wine festival is coming to the Village on Sunday, September 22, 2013 from 11 am to 5 pm. The SoWe Food & Wine Festival will bring the community together through food and wine sampling, and generate awareness and raise funds to fight hunger, obesity, and malnutrition. Scarsdale Village will be closed to traffic, to accommodate celebrity chef cooking demonstrations, tastings from 60+ top restaurants, bakeries, caterers, award winning wines and beer, live music, children's activities, tips on healthy eating and nutrition, great give-aways, kitchenware raffles, and much more.

The festival will highlight the work of Food Bank for Westchester, WhyHunger, the Don Bosco Community Center, and Greyston Bakery.

Celebrity chefs such as David Burke, Rafael Palomino, David DiBari, The Sneaky Chef, and Ken Arnone, will perform live demonstration. At the Grand Tasting Village you can sample signature dishes from restaurants in Southern Westchester, Connecticut and NYC. The impressive list includes Lusardi's, Moscato, Savona, Café Love, Dolphin Café, Chat, Hudson Grille, Meritage, Le Jardin Du Roi, Zuppa, Mima Vinoteca, Andiamo To Go, Cooked and Co., Massa', Benjamin's Steak House, ZaZa's Italian Kitchen, Palomino, Patisserie Salzberg, River City Grille, Taiim Cellar, American Bistro, Taj Palace, Frankie & Fanucci's, Kittle House, North Broadway, The 808 Bistro, Sonora, The Willett House, Bistro Latino, Thyme, Gus's Franklin Park Restaurant, Restaurant 42, Blue Moon Mexican Café, Fig & Olive, Café Azzurri, Serafina, Plates, The Cookery, and the Gaucho Grill.

Sip your way through the Grand Wine and Beer Village, where Zachys will provide two hundred top wines from all over the world, while Captain Lawrence Brewing Company presents fine micro brewed beer to quench your thirst. Tanya Wenman Steel, Editor-in-Chief of Epicurious.com, will introduce the chefs; announce the SoWe Best Dish Award for the restaurant serving the most creative samples, and the SoWe Five Star Award for exemplary community service. Additional food and beverage samples are being provided by Godiva, Sunsweet, 34 Degrees, Skinny Pop, Polar Beverages, Taza Chocolate, Benitos, and many more.

The festival will take place on Chase Road, Spencer Place, Harwood Court, and Boniface Circle, and will be completely covered with tents that will extend the length of the streets for rain or shine access to all the festivities. Carolyn Stevens and Lewis Arlt, of the Scarsdale Chamber of Commerce explained, "We are excited to sponsor the SoWe Food and Wine Festival. We look forward to a first class event that shows off the wonderful array of food and wine in Scarsdale and all of Southern Westchester."

Admission to the festival is free, while food tastings are available via paid tickets redeemed at each restaurant booth. Entrance to the wine and beer tasting tent requires a small fee. Tickets will be available prior to the event at www.SoWeFwF.com, as well as at the festival, on the day of the event. Event goers will receive an oversized, four color festival directory, with details of all the activities. Attendees sampling food and wine will also receive a gift bag complete with samples, coupons, special offers, information, and product samples.

For updates, ticketing information, participating chefs and restaurants, schedule of events, sponsorship opportunities and more, follow them on facebook.com/SoWeFoodFest, on twitter @SoWeFwF, and visit their website.
Comments
(1)
Subscribe to this comment's feed
Write comment