Police Report: Elmsford Man Arraigned for Vehicular Manslaughter, Bike Thefts, Car Break-ins and a Homeless Man on a Fox Meadow lawn
Details

Category: Today's News
Published:

16 October 2019

Written by

Traci Dutton Ludwig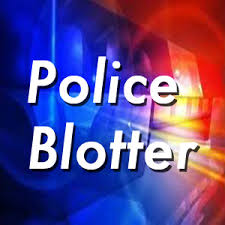 On October 10, an Elmsford man was arraigned on vehicular manslaughter in the killing of a pedestrian in White Plains. Westchester County District Attorney Anthony A. Scarpino, Jr. announced that Glen Robinson of Elmsford has been arraigned on a charge of Vehicular Manslaughter in the Second Degree, a class D felony, in the death of 57-year-old Susan Benjamin-Bailey in August.
Robinson appeared in White Plains City Court Oct. 10, 2019. Following arraignment, he was released on bail and is scheduled to return to court Nov. 14, 2019.
Just after 6:30 in the morning Aug. 24, 2019, the felony complaint alleges, Glen Robinson was driving while intoxicated in White Plains. At the intersection of Tarrytown Road and Central Avenue, Robinson drove his Chevrolet Cruze into the brick meridian in front of the Westchester County Center plowing into a pedestrian and killing her. Susan Benjamin-Bailey was a Bronx resident on her way to work in White Plains when she was killed. Robinson's vehicle also rammed into the raised planter which held a standing clock, damaging all of it.

The victim, Susan Benjamin-Bailey, was taken to White Plains Hospital where she died from her injuries.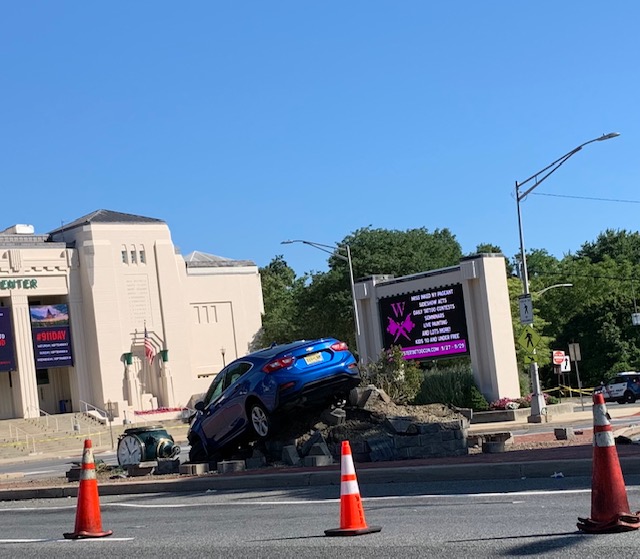 Robinson drove his Chevrolet Cruz into the meridian of the County Center and killed Susan Benjamin-Bailey. Photo by Emily Attar.
Assistant District Attorney Laura Murphy, Chief of the Career Criminal Bureau, is prosecuting the case.

Stolen bicycles
A Berwick Road resident reported his 10-speed bicycle was stolen from the bike rack near Merchant Lot on East Parkway Oct. 10. Also stolen were a gray and black helmet and a U-shaped bicycle lock. The bicycle was unlocked during the time it was stolen.
A Ferncliff Road resident reported two green and black Fuji youth mountain bicycles were stolen from his driveway Oct. 12. The bicycles are valued at $600. Police are investigating.
Car break-in
An unlocked 2019 Toyota, parked in a Church Lane driveway was entered overnight Oct. 9. The owner said he was unsure if his credit card might have been stolen. Video surveillance captured the incident, and police are investigating.
On the morning of Oct. 9, a Boulevard woman reported her Toyota had been entered overnight. The glove compartment and center console were tossed, and papers were missing.
ID theft
A Herkimer Road woman reported someone fraudulently applied for a credit card with Key Bank in her name Oct. 12. The application was denied, and Key Bank was informed.
A Secor Road resident's bank informed her of fraudulent activity on her account Oct. 12. Apparently, the resident's Social Security number and a fraudulent ID were presented at a Bank of America location, and a sum of money was withdrawn from a teller. Police are investigating.
Scam
A Dunham Road woman reported receiving texts and emails from a person alleging to be her boss Oct. 13. The messages instructed her to text an unknown number. Upon doing so, the woman was further instructed to wire $500 into an unknown account. The woman checked with her boss, who told her he did not send the messages. Police helped her block the unknown numbers from her phone.
Scofflaw
On Oct. 7, the parking enforcement officer identified a white Mercedes-Benz with scofflaw status parked on Depot Place. The car, belonging to an Elmsford woman, was towed to the police impound lot.
Welfare check
Patrol checked the welfare of a Post Road woman at the request of her daughter who had been unable to reach her Oct. 7. The woman said she was having a problem with her phone. Patrol fixed the problem and restored the phone to working order.
Police checked the welfare of an Overhill Road woman and verified she was OK Oct. 8.
Doorbell
A Nelson Road resident reported someone rang his doorbell and left the scene shortly before 10 p.m., Oct. 6.
On Oct. 13, a Berwick Road resident reported someone rang the doorbell and left. Police found the person who had rung the doorbell. It was a family friend dropping off a Halloween treat.
Assistance
A homeless man was seen lying down on a Fox Meadow Road lawn Oct. 12. Police spoke with the man, who was then walking on the road, and learned he "was allegedly on his way to a store" and then going to a shelter. He declined further assistance from police.
Cars and roadways
Police asked workers to move a truck parked at Rectory Lane and Carstensen Road Oct. 7, in order to alleviate traffic congestion.
A large truck drove over curbing and moved landscaping rocks from a Meadow Road property onto the roadway Oct. 8. Patrol pushed he rocks back into place.
Police notified Verizon about a low-hanging wire on Palmer Avenue Oct. 10.
Police asked workers to vehicles parked on Butler Road Oct. 11, in order to alleviate traffic congestion.
Police called a tow for a disabled car at Post and Popham roads Oct. 11.
Police moved a bag of leaves from Elm Road Oct. 12.
Police issued parking summonses to two drivers illegally parked on Potter Road Oct. 13.
A Brite Avenue resident reported her car got road paint on it, due to the Village's repainting project, Oct. 14. Later, it was determined that a patrol car also got road paint on its wheel well due to painted roads not being blocked off to dry.
Four car accidents were reported in the village this week.
Civil matter
On Oct. 8, a Tory Lane resident reported a dispute with a contractor. Patrol advised both parties that their dispute was a civil matter.
A driver claimed a plastic barricade device set up at a Wilmot Road tent blew into her car and dented it Oct. 10. An employee responsible for the tent said he saw the barricade device blow over, but he claimed it did not strike the driver's car. Police advised both parties it was a civil matter.
A Heathcote Road resident reported a neighbor's landscaping crew placed a bundle of sticks on his property without his permission Oct. 11. The landscapers moved the sticks and told police they would be more careful in the future.
Dogs
After neighbors complained, police reminded a Stratton Road dangerous dog's owner that the dog must be muzzled while in public Oct. 10. The owner said he understood and would comply with the order.
Police reunited two loose Eastchester dogs with their Webster Road owner Oct. 12.
Village code
A man soliciting on Murray Hill Road without a permit was issued a village code violation summons Oct. 11.
Lost and found
On Oct. 10, a Sheldrake Road man reported finding a BMW key fob on his property. Police tried to identify the car associated with the fob by pressing the alarm button while driving through the neighborhood. While passing a neighbor's house, police noticed a car alarm sounding on a BMW parked in a neighbor's driveway. Police contacted the owner of the BMW, and the owner picked up his key fob from headquarters.
A Scarsdale resident found an iPhone on the train Oct. 10. Police gave it to Metro North Police for follow-up.
A Fairview Road resident reported losing the license plates from her leased Kia car Oct. 11. The last time she saw them was in August.
Debit cards were found outside near Sprague Road and Boulevard Oct. 14. Police located the owner of the cards and returned them.
Firefighters
Firefighters responded to 34 incidents during the reporting period. Captain James Seymour shared details of the following reports below.
On Oct. 8, firefighters assisted Hartsdale firefighters with a smoke alarm in a commercial building.
Firefighters assisted at a two-car accident at Post Road and Boulevard Oct. 8.
Firefighters helped extricate the driver of an SUV operator, by opening the door using hand tools. Firefighters also assisted EMS with placing the driver on a stretcher.
Firefighters shut down an overheated boiler on Chesterfield Road Oct. 9. They detected elevated carbon monoxide and used a fan to ventilate the basement. The homeowner was advised to call a heating plumber.
On Oct.12, an alarm indicated elevated levels of carbon monoxide in a Brewster Road house. Firefighters stood by for Con Edison and ventilated the house. Con-Ed shut down and red-tagged the boiler. The homeowner was advised to contact a heating plumber to service the boiler.
On Oct. 12, firefighters were dispatched to an Ardmore Road house on a report of an electrical burning odor. There, they found an overheated sump pump. Firefighters disconnected the sump pump and ventilated the basement.
On Oct. 12, a Carstensen Road homeowner had lit a fire in the fireplace but failed to keep the flue open. Light smoke accumulated in the first and second floors. Firefighters used an electric fan for ventilation to remove the smoke.
A Carstensen Road resident extinguished an oven fire Oct. 13. Firefighters removed the burnt food from the oven, took it outside and ventilated the kitchen.

This police report is sponsored by Scarsdale Security who does more than just security. Contact them about remote video for your home or business. Call 914-722-2200 or visit their website.
This report covering police and fire department activity from Oct. 7-14 has been compiled from official information.
Retail News: The Shade Store and Stretchlab Opening in Scarsdale
Details

Category: Real Estate
Published:

16 October 2019

Written by

Joanne Wallenstein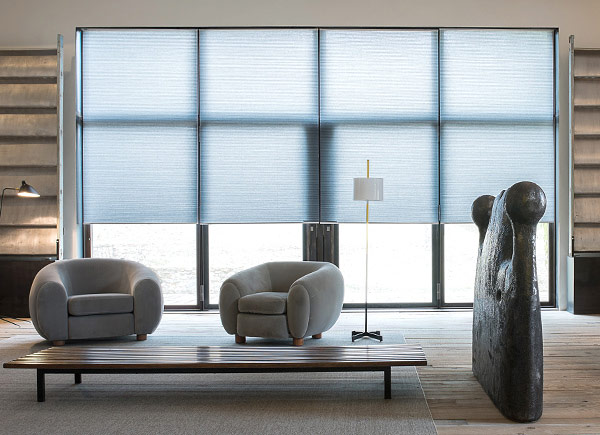 Finally there's some good news for retail. The Shade Store, a national chain with locations in Port Chester, Bronxville and New York City is planning to open a store in Scarsdale Village. According to Scarsdale Improvement Corp. the Shade Store will occupy the storefront formerly held by Emily Hirsh of Candy N' Cards. The site is 800 square feet and they hope to open in a few months. An application for store signage will be considered at the October 21 meeting of the Board of Architectural Review.
Learn more about Adam Gibbs, the man behind the store, here:
At the Golden Horseshoe, a new exercise studio is opening in a few weeks. Owner Adam Kanzer explained, "Stretchlab is a new b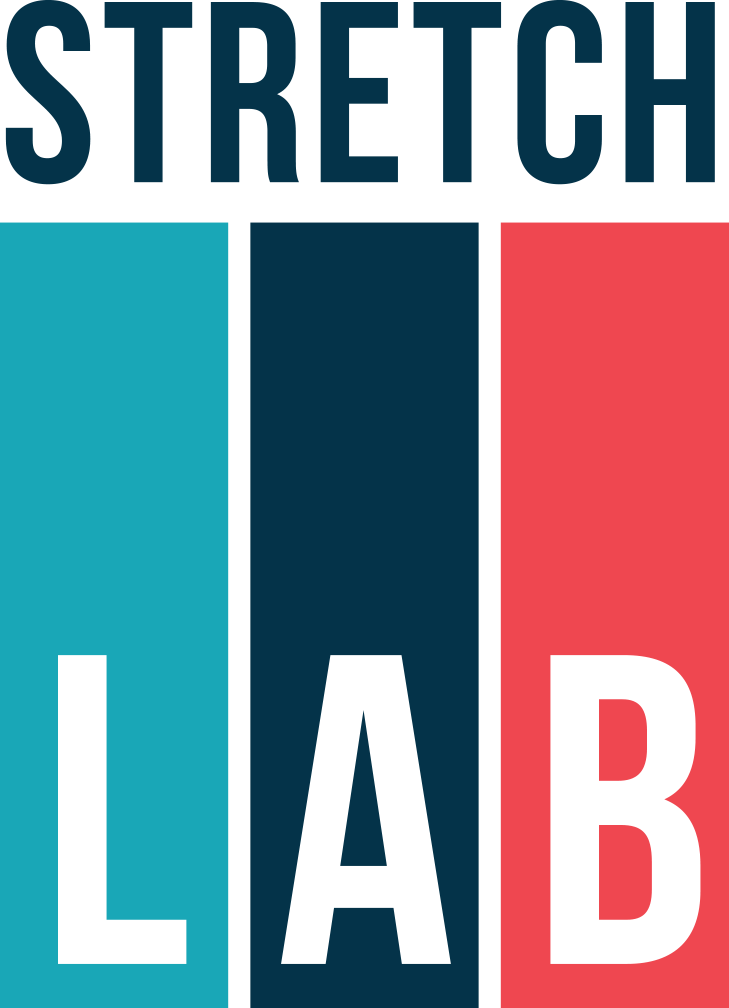 outique fitness and wellness concept, that offers one-on-one assisted stretching, and small group stretching classes, to help people with their flexibility, mobility, range of motion, posture and more. We offer 25 and 50-minute assisted stretches, done by our team of highly trained flexologists. We have a few locations in Westchester and Fairfield County, and will be opening up in Scarsdale next week, at 1136 Wilmot Rd, at the Golden Horseshoe Shopping Center."
Sales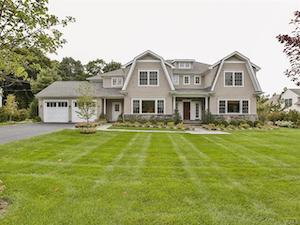 4 Colonial Road
Custom 2013 Dutch Colonial, professionally landscaped half acre. Room for a pool. Superb craftsmanship with 6 bedrooms, 5.1 baths, almost 7000 square feet. Includes Gourmet Kitchen (Subzero, Viking and 2 Bosch dishwashers), marble counters, butler's area, Breakfast/Family Room, pantry, mudroom, powder room, 2 car garage. Formal entry, cathedral ceiling in great room with fireplace, den, Formal dining room, and bedroom with bath round out the first floor. Stone patio and private yard from kitchen and living room. A private master suite with marble bath jetted tub, huge walk in his/hers closet, sitting room, and fireplace. Two family bedrooms share a Jack and Jill bath, a fourth with its own en-suite bath. The finished lower lever has a bedroom, bath, office, craft room, open living space. Features include CAC, heating vent and air conditioner, alarm and sprinkler systems, surround sound in/out,and a whole house generator.
Sale Price: $2,325,000
Assessed Value: $2,526,596
Real Estate Taxes: $58,857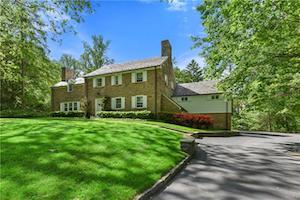 1 Kelwynne Road
This exceptional Scarsdale colonial is the perfect blend of timeless elegance and beauty located in prestigious Murray Hill Estates on an acre of level property. A 2 story addition was added to create the idyllic kitchen/family room open layout with soaring ceilings and french doors to terrace overlooking luscious grounds. There is a first floor library that also is perfect for a home office. The Master bedroom is a true oasis as it is set apart from the 4 other bedrooms on the second floor. It boasts walk in closets and a spa bath with jacuzzi tub and steam shower. There is also a back staircase with 2 additional bedrooms and full bath that is perfect for a guest suite or office. There is also a side door separate entrance that makes a perfect set up for a home professional office suite. This much admired home in the heart of the Heathcote estates area has tremendous curb appeal and room for a pool.
Sale Price: $2,050,000
Assessed Value: $2,420,213
Real Estate Taxes: $56,378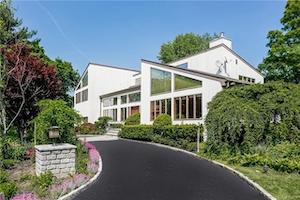 11 Thomas Street
Stunning contemporary sited on a private .46 acre lot, offers a sophisticated modern lifestyle. Features include soaring ceilings, walls of glass, dramatic 2-story entertaining space, open floor plan, and a first floor bedroom. The entire property has been superbly upgraded with significant investments in the interior. New Honeywell heating/air conditioning system, and magnificent landscaping. Fabulous gourmet kitchen with electric and gas cook tops; easy access to expansive patio and pergola for summer dining, and huge level private backyard. Countless specimen plantings, hundreds of bulbs, and exquisite perennials bloom all spring and summer. Lush landscaping.
Sale Price: $1,250,000
Assessed Value: $1,337,500
Real Estate Taxes: $44,137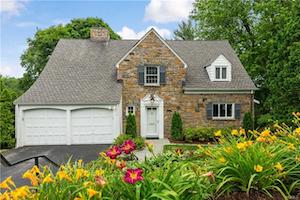 11 Windsor Lane
A charming picture-perfect sunny Colonial in the sought-after Crane Berkley neighborhood. A spacious foyer leads to a lovely living room with fireplace and formal dining room both with doors to a delightful raised deck with stunning west views and welcoming breezes. Versatile first floor room with bath can be an office or bedroom. Spotless kitchen with family dining area and door to the yard. Upstairs to large master bedroom with bath and two more bedrooms and hall bath. Downstairs to a spacious recreation room with stone fireplace, copious book shelves, bar, included pool table and a door to a covered stone terrace. Centrally air conditioned. Excellent closets. Many built-ins. Recently painted. Exciting outdoor living. Level backyard. Meticulously maintained. Quiet location at the end of a cul-de-sac.
Sale Price: $1,198,800
Assessed Value: $900,000
Real Estate Taxes: $22,526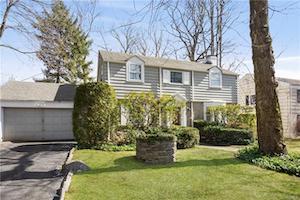 18 Montgomery Road
Gorgeous and charming Colonial built in 1937. 3 bedroom, 2.5 bath has a generous living room working fireplace leads to an enclosed sunlit heated porch. Amazing dining room, eat in kitchen with pantry. 2 car attached heated garage. All situated at the end of a quiet street next to bucolic untouched town land.
Sale Price: $785,000
Assessed Value: $850,000
Real Estate Taxes: $20,273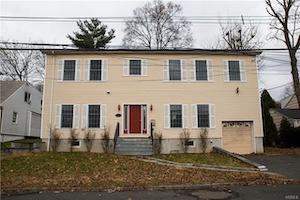 22 Winthrop Lane
Edgemont Colonial built in 2007. Bright and sunny spacious rooms with hardwood floors throughout. First floor with 9ft ceilings offers entry hall, dining room, large eat in kitchen with granite countertops and stainless-steel appliances, living room with fireplace and family room with a fireplace and sliding glass doors to the patio and large flat back yard to enjoy all year round. Master suite presents a makeup area, large walk in closet, and full bath with jacuzzi, double sink and separate shower. The second bedroom offers its own private full bath. Other two bedrooms share a Jack and Jill bath. Basement has full ceiling height with inside and outside access and offers lots of potential.
Sale Price: $720,000
Assessed Value: $834,300
Real Estate Taxes: $28,151
Featured Listings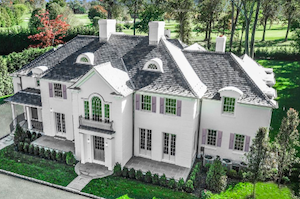 72 Sheldrake Road
Scarsdale, NY 10583
Custom home designed for modern living with a two story pool house and in-ground pool on an amazingly expansive private acre with long golf course views. Main house entrance flanked by French doors that open in both the living room and dining room. Family room has a fireplace, covered porch and outdoor fireplace.
Learn more here.
Listing Price: $6,500,000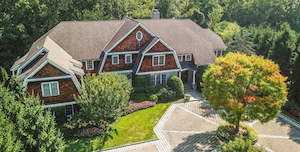 6 Rocky Hollow
Larchmont, NY 10538
Estate living in this eight-bedroom, Shingle-style home set on 1.15 park like acres with mature plantings, an infinity pool with hot tub, built-in gas grill and much privacy. The perfect home for everyday living and entertaining. This quality constructed luxury home is an entertainer's dream, with nicely proportioned rooms.
Learn more here.
Listing Price: $3,950,000
Open Houses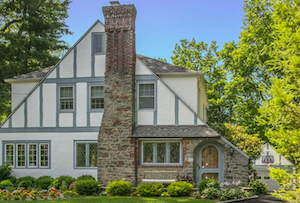 99 Greenacres Avenue
Scarsdale, NY 10583
Open House 10/20 from 1pm-3pm
Triple mint condition updated Tudor on a prestigious Greenacres street close to the train station. This home boasts a fabulous chef's kitchen that opens to a generous family room. The bathrooms have all been tastefully renovated with an eye to contemporary styling, and the laundry/mudroom will be the envy of all.
Learn more here.
Listing Price: $1,685,000


2 Sundale Place
Scarsdale, NY 10583
Open House 10/20 from 2pm-3pm
Have it all-luxury, space, value, pool, in the Edgemont school district. Three baths just upgraded. 2019 tax assessment reduced to $1,735,000 (2020 taxes should be approximately $57,255). This renovated home boasts one acre with heated salt water Gunite pool on premier cul-de-sac street with views which include sunsets.
Learn more here.
Listing Price: $1,639,000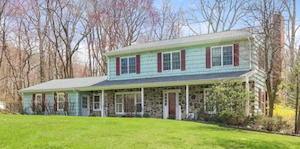 288 Law Road
Briarcliff Manor, NY
Open House Sunday, 10/20 - 12-2:30
Beautifully sited , this classic four bedroom Colonial on desirable Law Road offers the amenities and comforts for any lifestyle. The traditional features of home blend perfectly with its circular open floor plan for casual living or formal entertaining. The living area is accentuated by the sunlight streaming in through the skylight in the dine-in kitchen with top of the line appliances. The open concept features gleaming hardwood floors throughout. Conveniently located to the Metro North Scarborough train station
Learn more here.
Listing Price: $965,000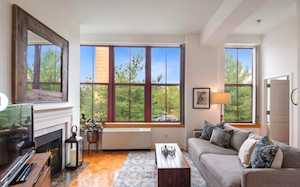 1 Scarsdale Road Unit #305
Tuckahoe, NY – Saturday, 10/19 -12-2
Luxurious loft-style living in the desirable Rivervue condominium. This Spectacular two-bedroom corner unit, two-bath unit is located on the third floor. Soaring ceilings of up to 13 feet and over-sized windows which allow for an abundance of natural light. Bright open kitchen with granite counters, stainless-steel appliances, washer/dryer in unit and an abundance of closets. Gas fireplace in the living room. Gleaming hardwood floors throughout. Centrally located and just steps from the Tuckahoe Metro North train station. A commuter's dream!
Learn more here.
Listing Price: $650,000
Raiders Down Tigers In Field Hockey Rematch Thriller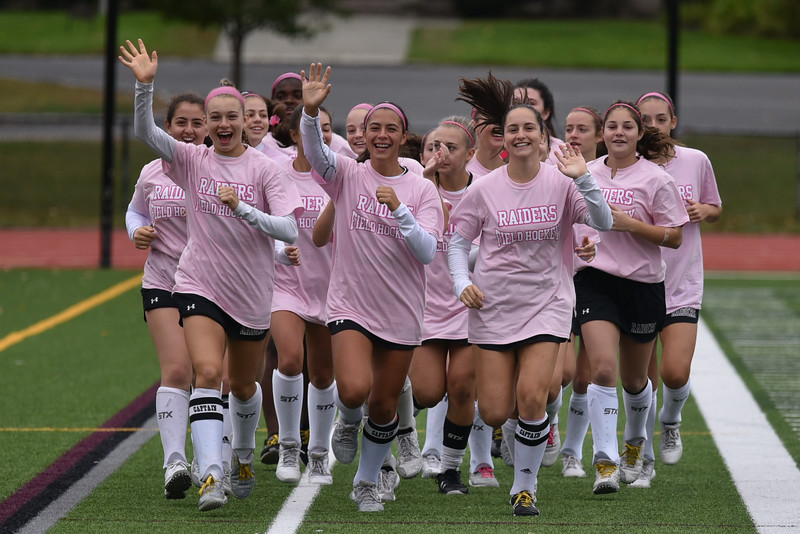 On a cloudy morning on Saturday October 12, the Scarsdale Raiders Field Hockey looked to defend their home turf against their eternal antagonists, the Mamaroneck Tigers. The teams had battled earlier in the season with the Tigers coming out on top 3-2. In another tightly contested affair, marked by stingy defenses on both sides, the Raiders won what was probably their best game of the season and earned an exciting 1-0 victory. Coach Lauren Barton remarked: "The guys were fired up for this one…. We had prepared for a competitive and intense game."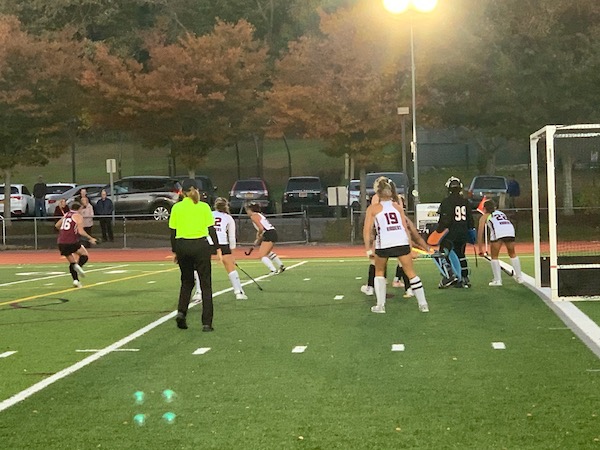 Sophie Carroll blows by the Tigers defense.Both teams sat atop their conference 1 and 2 with the Tigers boasting an 8-1-1 record and Scarsdale at 9-3-1. The Raiders were coming off a tough week marked by a 3-0 loss to the number 1 rated Lakeland and a 3-3 tie against unheralded John Jay. The Raiders were sporting their home "pink" uniforms (marking Breast Cancer Awareness) and showed no ill effects from the tough week.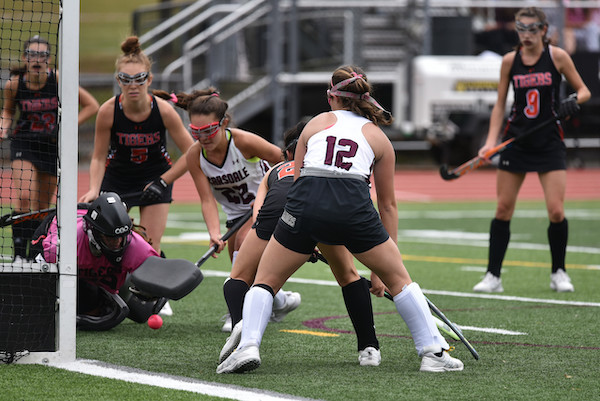 Andie Novenstein and Haley Matusz trying to knock this ball home in the first half.The first six minutes of the match had most of the action in the mid-field with the teams alternating possessions and looking for an early advantage. At this point in the game Scarsdale had its first opportunity as attacker co-captain Sophia Franco sent a ball toward the Tigers goal that the Raiders couldn't convert to a score. Mamaroneck then took the ball down the field – only to be repelled by Sophia's sister – defensemen Olivia. Olivia made multiple key stops all morning long and, combined with Emily Felder, kept the Tigers away from the Raider's cage. Fellow co-captain Liz Scarcella also made strong contributions to the defense from her middie position, as well as Andie Novenstein from her attack position early in the first half and throughout the match.
The next 10 minutes saw much of the same with the teams moving the ball largely in the middle of the field. The Tigers Ava Gristina, who scored twice in the first game between the teams, almost teamed up with fellow Sophomore Laine Pearson for a quality drive, but they were stopped by Scarsdale Freshmen defender MJ Callahan.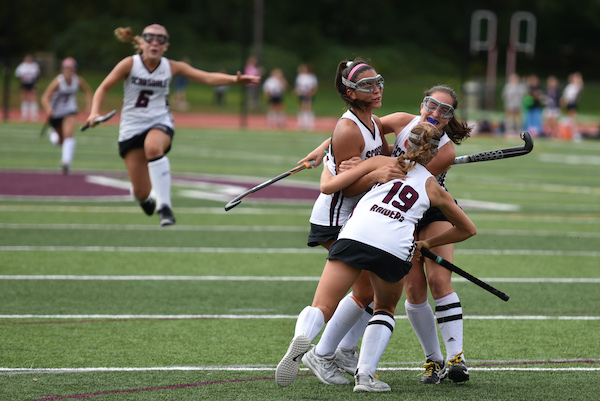 GOAL!! Raiders celebrate what proved to be the game winner.At the 13 minute mark, the Raiders were awarded their first corner. After a flurry in front of the Tiger's goal off the corner – Mamaroneck goalie Samantha Maresca had to come way out of her cage to clear the ball. At that point controversy struck. Scarsdale appeared to have scored a fantastic goal to break the deadlock off a long pass from the Raiders to a teammate who converted the ball into what would have been a beautiful goal. However, after much cajoling from Mamaroneck Coach John Savage the referee ruled that the goal came from a shot that took place outside of the circle – and disallowed the goal. Scarsdale kept the pressure on the rest of the half – with co-captain Sophie Carroll's shot stopped by Maresca, but with Novenstein nearly knocking in the rebound with five minutes left in half. The last two minutes of the half saw a lot of action as Scarsdale's second corner of the game almost led to fantastic scoring opportunity if not for the stop by the Tigers Sophie Showers with 1:30 left. The half ended with the Tigers first corner being easily stopped by Scarsdale and the contest deadlocked in a scoreless tie. The half saw a sharp reversal in what has been Scarsdale's biggest problem – giving up corners which have led to several goals throughout the season. In fact, the Tigers did not have a shot on goal off a corner (or any other reason) all half.
Coach Barton exhorted her team during the halftime break and the Raiders took the field for the second half with much enthusiasm. With only 2:30 gone in the second half, Carroll passed the ball near the Tiger goal and the Raiders almost had their first tally of the game. Carroll continued to put pressure on, leading to another Scarsdale Corner with four minutes gone. Two minutes later, Scarcella led a corner that presented a golden opportunity but Maresca came way out of the goal to clear the ball.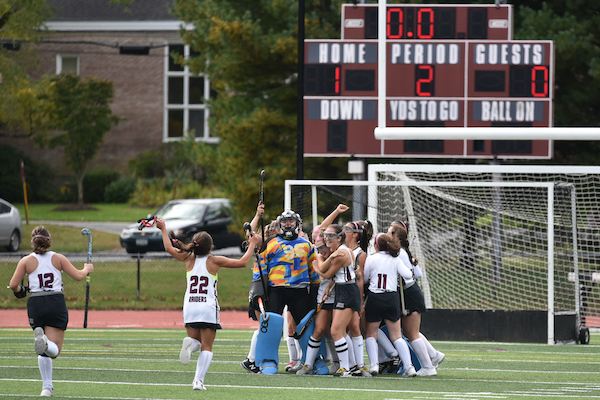 Raiders celebrate their victory.Scarsdale controlled much of the tempo for the next six minutes of the match – with a few chances causing Maresca to make multiple saves. At around the midpoint of second half, Novenstein had a shot that just missed the goal. Mamaroneck had its best chance to score a few minutes later – with eight minutes left in the game – but Scarsdale goalie Angela Hoey made a kick save, preserving the scoreless tie.
A few minutes later the tigers had a corner – but Carroll took the ball away and drove downfield – leading to a Scarsdale corner with just under four minutes left in the affair. At this point, the play of the game took place – as Sophie Carroll took a Scarcella pass and banged it home with 3:45 to play. The Raiders celebrated en mass – pouring onto the field – as they realized that this was probably the most important goal they have scored to date during the season. The series of events was recognized by Franco as she said, "I was very excited to score that goal. We've been working very hard all season to get better on offensive corners." Both teams were mentally and physically spent from such a fast paced intense game at this point – but Scarsdale did not fall into a defensive posture - keeping the pressure on for the remainder of the game. Novenstein drove the ball down the field and the game ended with the ball on the Mamaroneck side of the field. The team exploded onto the field in celebration and the general feeling was summarized by Scarcella: "The last few weeks we put in a lot of time and the team is so happy to have won here."
The win serves as a major message to the rest of the conference that the Raiders are a major threat going into the later part of the season and the playoffs. When asked the differences between Saturday's and the previous game against the Tigers, Barton was quick to say: "We were much more patient on defense and more composed throughout the game. We gave up a lot fewer corners." The Coach also praised her team's ability to thrive against teams that may be over the line on physicality by saying: "I'm proud of how our team receives praise for our sportsmanship. The referees remarked to me about this after our game against Lakeland and it helped today. Our team plays the game the way it should be played."
The win against Mamaroneck was the Raiders first against this foe since the 2016 conference championship team accomplished the feat. The Raiders hope to continue their winning ways as they take on Fox Lane on Monday Oc
Photos by Jon Thaler - see more and buy yours here:
Vintage and Rare Cars Wow Visitors to the 17th Annual Scarsdale Concours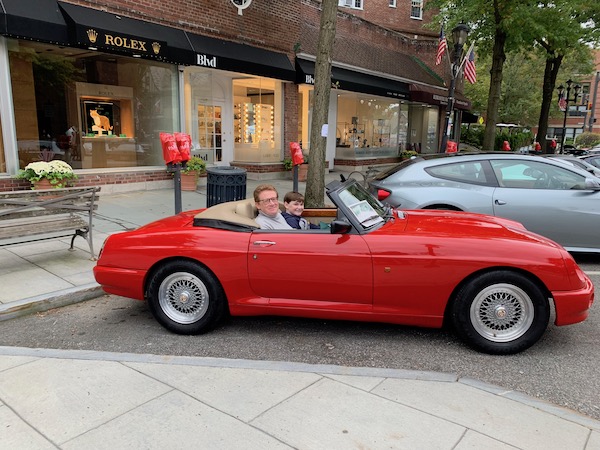 Jay and Barney Read in their 1994MG RV8Organizers estimate that as many as 1,000 people visited the 17th annual Scarsdale Concours in Scarsdale Village on Sunday October 6. The event attracted even more entrants than last year, with 150 cars on display. The cars, some of them true antiques, were driven to town by local owners, from Long Island, Brooklyn and Connecticut and as far away as Maryland and Pennsylvania.
The oldest car on display was a 1910 Model O Steam Car, owned by Scarsdale residents Mitchell and Wendy Gross. We spotted a Packard, Porsche, Fererari, Chevrolet, Coup de Ville and many car brands we no longer know.
Each car had a story behind it. Father and son team Jay and Barney Read explained that their red 1994 MG RV8 had belonged to Jay's dad who lived in England. The family moved to Connecticut a month ago and couldn't bear to leave the coveted car behind. So here it was, in Scarsdale.
This year's event raised over $40,000, which will be shared among three charities:
The Scarsdale Police Benevolent Association
The Scarsdale Volunteer Ambulance Corps
Scarsdale & Edgemont Family Counseling Service
The event is a big logistical job – and here is a list of the board members who made it happen:
Andy Albert
Alex Forschner
Kevin Higgins
Richard Hubell
Sanford Miller
Kevin and Will Reed
Mark and Ben Rossano
David Rossett
Lawrence Sachs
Ken and Zachary Schneider
Leif Waller
Commenting on the show, Board Member Andy Albert said, "The car show was a great success this year! We put in a lot of hard work through out the year in preparation for the show – I am happy that the weather once again cooperated, and we were all able to enjoy the many cars on display. It is particularly rewarding to participate in a car show like this, and be able to give back to the community and it's charitable organizations. I hope everyone enjoyed the show."
The Scarsdale Concours Board wishes to thank their sponsors:
Advocate Insurance/Chubb
Pepe Auto Group
Miller Motor Cars
Jaguar and Land Rover of Larchmont
Photos by Sophia Albert and Joanne Wallenstein
Sports News: Raiders Win Section 1 Championships
Details

Category: School News
Published:

14 October 2019

Written by

Anna Cho
The Raiders Girls Varsity Tennis Team won the Section I Championship on Sunday October 13. The girls played over the course of three days against Somers, Harrison, and Byram Hills for the championship. Although some of the matches were very tight, the girls pulled through and continued to work their hardest and cheered each other on. The team sent one singles player and four doubles teams into post-season play.
On Friday October 11 the Raiders went 4-0 against Somers, then scored another 4-0 victory over John Jay. Harrison proved to be a very tough adversary in the semi-finals, where Scarsdale came out on top 4-2. Many of the matches against Harrison were split sets and went into grueling tiebreakers.
The final match was against Byram Hills when Scarsdale again scored a 4-2 win and took the Section 1 title. The victory capped off an excellent regular season when the team finished undefeated with a 16-0 record with no one on the team losing a single league match.
According to Coach Jennifer Roane: "This is the first team section 1 championship for Scarsdale. We were seeded #1 going into the tournament; The girls handle the pressure well and let their tennis speak for themselves."
Megan Niu and and Maggie Maronilla playing second doubles against Byram Hills.
Some of the players will play in the Conference tournament which starts on Tuesday October 15 at White Plains High School. The conference line-up is:

Singles:
1. Anya Kornfeld

Doubles:
1. Zoe Tucker/Natalie Hu
2. Laura Mendes/Luisa Mendes
3. Maggie Maronilla/Megan Niu
4. Maggie Akuetey/Emmilyann Tsai
Team members: Zoe Tucker,Natalie Hu, Anya Kornfeld,Luisa Mendes and Laura Mendes, Megan Niu, Maggie Maronilla, Maggie Akuety, Emily Anne Tsai, Devin Goldman, Sabrina Siegel, Anna Cho and Natalie Schonfeld.


Senior captain Maggie Akuetey, serving against Harrison.