Man Struck by Train at Hartsdale Station
Details

Category: Today's News
Published on

21 May 2017

Written by

Joanne Wallenstein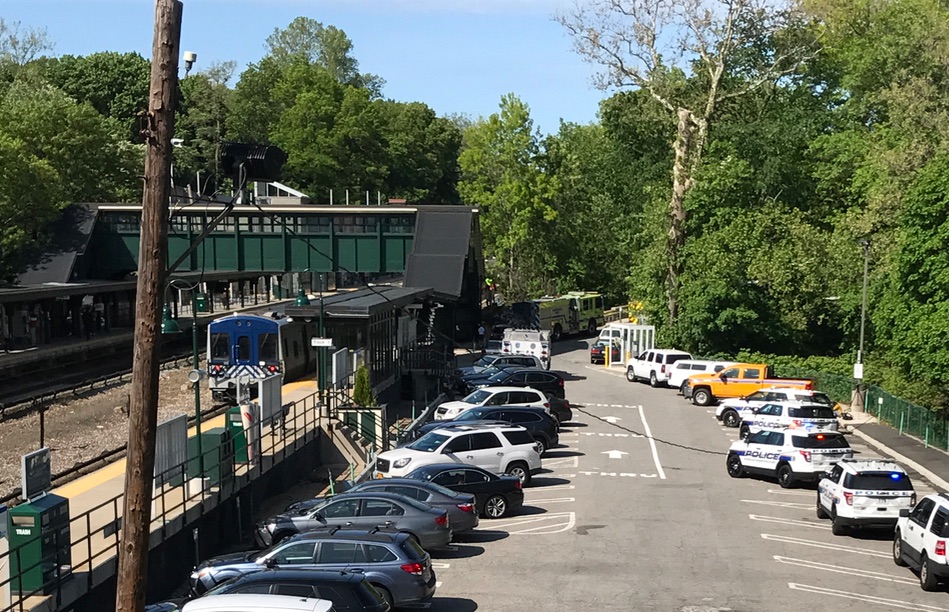 Metro North Railway has confirmed that a "male trespasser" was hit by a northbound train just north of Hartsdale Station on Sunday afternoon May 21 at 2:24 pm. The train was passing through Hartsdale station without stopping. Police have currently closed the parking area on the east side of the tracks and appear to be in the process of removing the body from the track and conducting an investigation.
As of 4:38 pm one track at the station was closed. However, north and southbound trains are using a single track. There are 10-15 minute delays.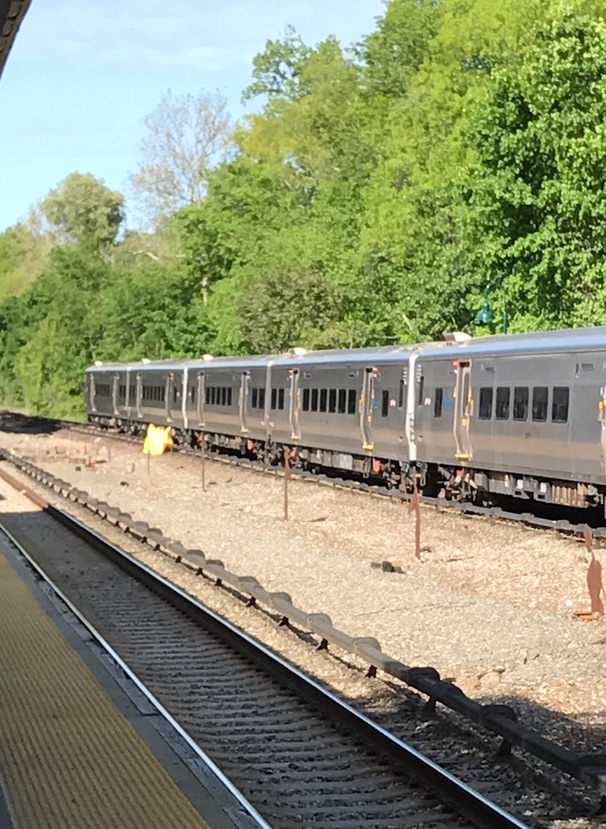 MTA Press Officer Sham Tarek could not confirm what time the track would re-open. He said that investigations usually take 24-48 hours. At this point the cause of the accident and the identity of the victim are unknown.
Arts Council Hosts Events in Chase Park
Details

Category: Shout it Out
Published on

22 May 2017

Written by

Joanne Wallenstein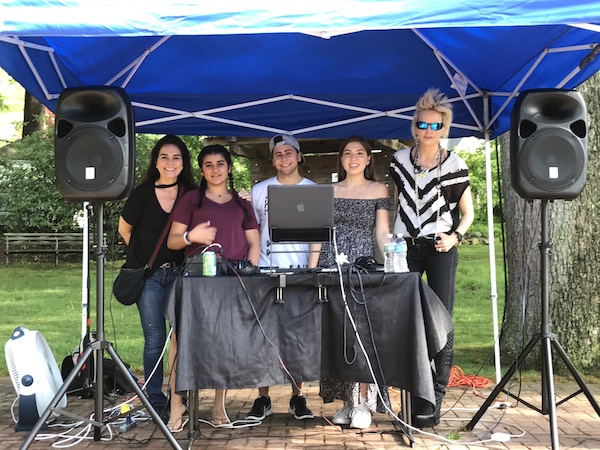 In an effort to build community engagement and revitalize Scarsdale Village the Scarsdale Arts Council is hosting several events in Chase Park. On Friday night May 19, after a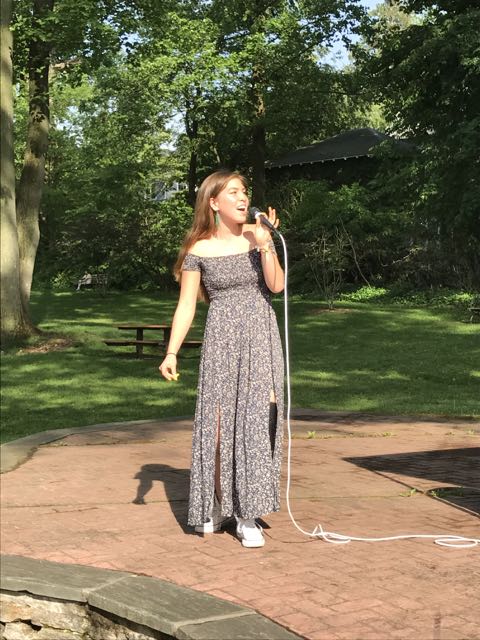 sudden thunderstorm, the first event, called Rock the Dale was held. Scarsdale senior Lena Proctor sang, backed up by a DJ and Walter's Hot Dog Truck came to town to provide dinner.
Mayor Dan Hochvert was on hand along with Director of the Arts Council ML Perlman who arranged the event.
Pending the approval of the Village Board, The Scarsdale Arts Council has planned two art installation for the park, to be up for the summer months from Memorial Day to Labor Day. Both are works created by Scarsdale artist Simone Kestelman.
The first installation is a series of boulders. Children of the community will be invited to help paint the boulders and can climb on them as a "natural playground". Special care will be taken that the boulders do not compact soil too close to trees. "Scars" means rocks and "Dale" means meadow, so this piece helps connect Scarsdale to its history.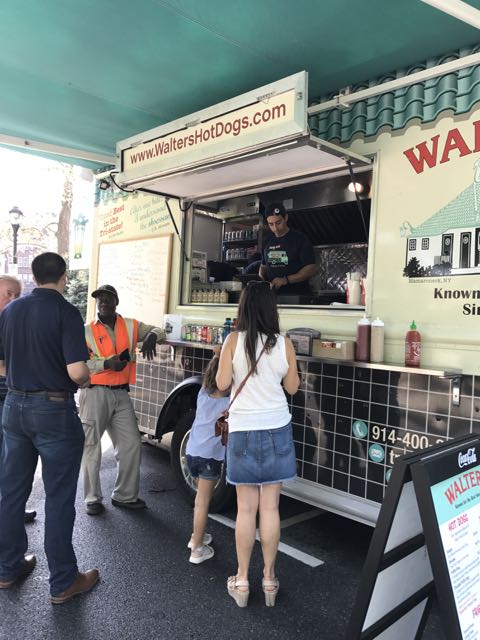 For the second installation, Simone will be installing one of her famous "Pearl Necklace" statues on the south side of Chase Park. The installation will not hurt the tree and the portion of the necklace that is on the ground will be anchored to ensure the piece will not move. There will be a plaque explaining the work as a "call to artist" to engage with the Scarsdale Arts Council. The council is working with local merchants to host a series of "Evenings with the Artist" at which Simone will appear to explain her work.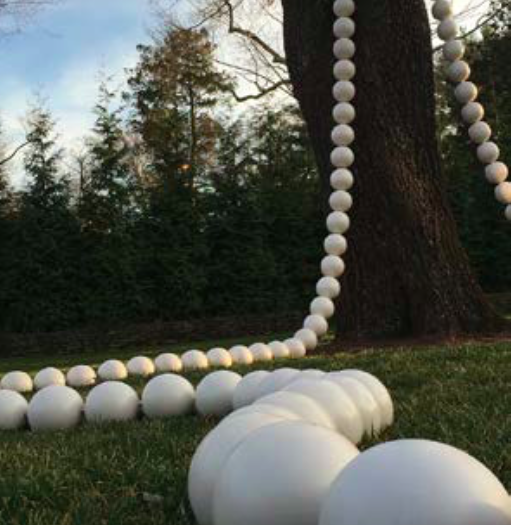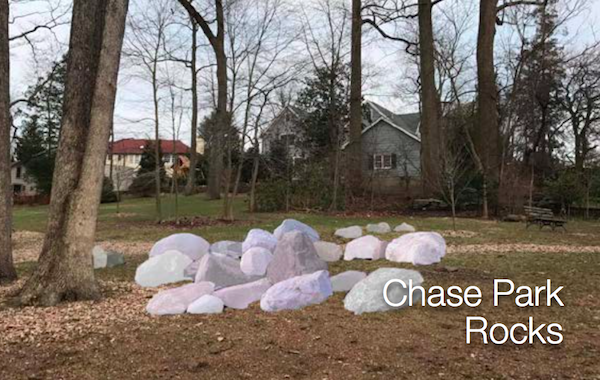 PTA Honors Retirees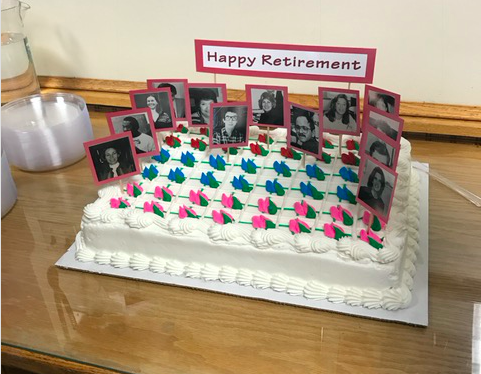 On Wednesday May 10th, the Scarsdale PTA hosted their annual luncheon to honor the 13 retiring teachers at Scarsdale High School. The lunch began with some PTA business. The PTA budget was approved and so was the executive committee slate for next year. PTA President Amy Song announced that the PTA had been given an award for most members in a Westchester PTA unit, and had gained an impressive 1,056 new members over just the last year. The PTA will be lead next year by President Beth Zadek; President-Elect Karen Ceske; Vice President of Membership Melissa Berridge; Vice President of Volunteers and Programming, Eileen Donovan; Treasurer Nancy Brady; Corresponding Secretary Aileen Burke; and Recording Secretary Kathleen Campbell.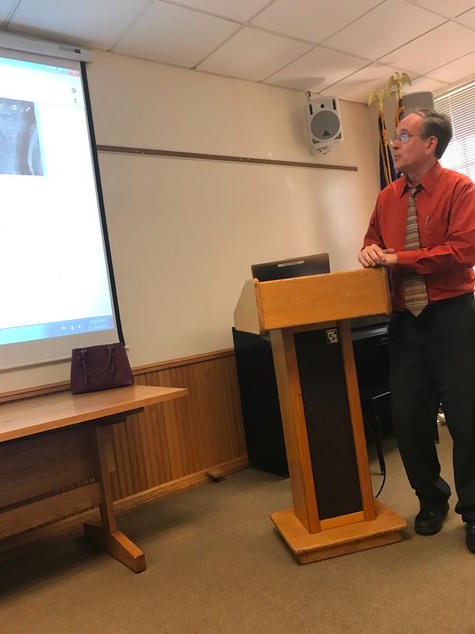 Dean Oren Iosepovici and teacher George Olivier presented their findings from a recent study about homework and stress and detailed the steps the school is taking to improve wellness. The high school has implemented some changes over the past year with a focus on decreasing homework load, namely by not allowing homework to be given over breaks. They said that this particular initiative had been very successful and popular among students, some who said this was the first time in a long time they had experienced a "real" break. Statistics from the surveys showed that while homework time seems to have been reduced from last year and the school is making real progress, there is still quite a bit of change that needs to occur. In upcoming years the wellness committee is looking into differentiation of homework distribution based on class level and qualitative changes in the homework being assigned.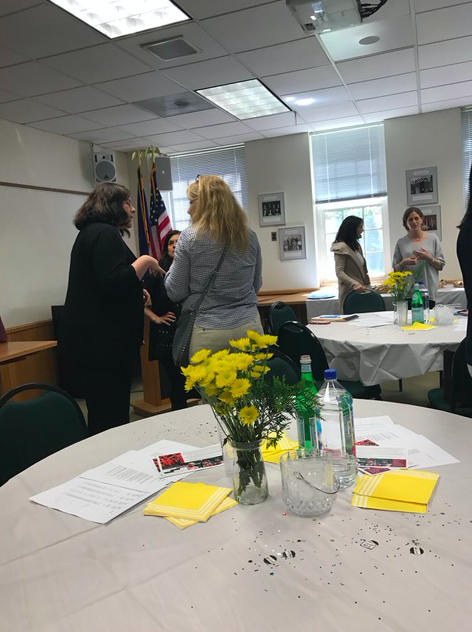 A representative from STEP, or Student Transfer Education Plan, explained their program to the attendees. It is a two-year college preparatory initiative for promising students of color. STEP students attend SHS in their junior and senior years while staying with a Scarsdale host family, and the program gives them access to an incredible education and an incredible experience. A current STEP student then spoke about the positive influence STEP has been on her life. The initiative is currently looking for a host family for the upcoming years. You can learn more about them on their website.
The grand finale was, of course, the farewell to the retirees. Principal Bonamo gave a heartfelt speech about the wisdom that each of the teachers had given to the school. Stories were then read about every one of the retirees, one by one. The stories were submitted to the PTA by a mixture of current and former students, as well as peers, parents, and administrators.
Each story spoke to the unique kindness displayed by their teachers and the guidance they provided to their students.Now doubt they will continue teaching in new ways, and we wish them all the best. Best wishes to the retirees:
Robert Arrigo
Hannah Beals
Steven Boyar
Louise Ciffone
Ernest Collabolletta
Ann-Marie Donohue
Michael Gibbs
Gwendolyn Johnson
Susan LaSalle
Elise Levine
Anita Occhiuto
Howard Rodstein
Rashid Silvera
District Building Priorities: Put Greenacres on Top of the List
Details

Category: The Goods
Published on

16 May 2017

Written by

Joanne Wallenstein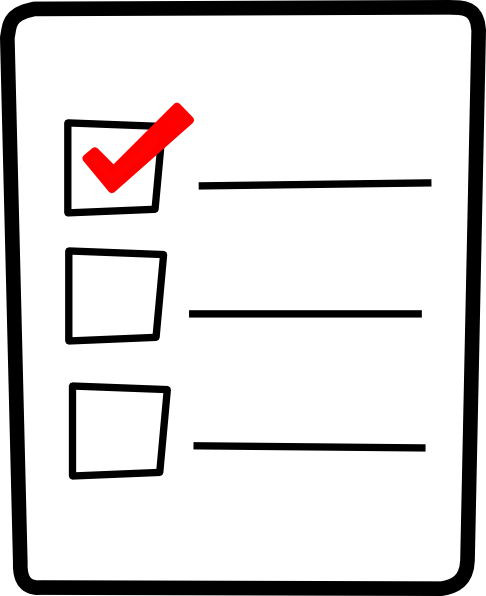 If you've been following the discussion about the future of Greenacres School, the long wait for a recommendation from the administration and the architects is in sight. At the next Board of Education meeting on May 22, the architects will give a two and half hour presentation on the state of the district's facilities and their plan for future capitol projects.
A year ago on May 16, 2017, at one of her final meetings as a school board member, during a discussion about the future of Greenacres School, retiring board member Suzanne Seiden said, "I think we need to discuss the principles behind our decision. For me, Greenacres is the priority. The decision should be tax neutral. There is a fairness issue. Other schools have gotten a lot. We must check historical context within which to view this." At another meeting toward the end of the year, Seiden reiterated. "I would hate to see this moment pass. Greenacres has waited to get its turn."
I had Seiden's words in mind on May 8, 2017 when I listened to Assistant Superintendent Stuart Mattey and Superintendent Thomas Hagerman discuss their work with architects BBS on the next round of district capital improvements, to be voted on by Scarsdale taxpayers in December, 2017.
Both Mattey and Hagerman continuously emphasized overall district needs and the consideration of Greenacres within the context of a long list of Scarsdale schools facilities needs over the next decades. They said the architects had analyzed and compared the space in the five elementary schools, doing a space utilization analysis. They talked about assembling a district wide building committee to consider a list of district priorities. For instance, Dr. Hagerman said, "Ventilation? We heard that was a need at Greenacres .. well it's needed in several district buildings."
Perhaps since both Mattey and Hagerman are relatively new on the job, they may not be aware that facilities needs at Greenacres have been put aside for decades. Mattey's predecessor, Linda Purvis, repeatedly promised that the administration was waiting for the expiration of $60 million in district debt in 2016 to post a large bond to fund a major overhaul of the school. While Greenacres waited, $14 million was raised in a 2005 bond offering to replace a portion of Quaker Ridge school and renovations and additions were made to all the other schools. While Greenacres leaked and kids were crammed into classrooms that were too small and overheated, plans were made for maker spaces, flexible learning environments, libraries and playgrounds at virtually all the other schools. Greeenacres residents were asked to wait.
Finally in 2016 after building committees and community groups met, architects KG&D presented several rounds of plans to renovate or build a new school. Either way, this would be a major undertaking, utilizing much of the funds available for the next bond offering – assuming it had to be tax neutral.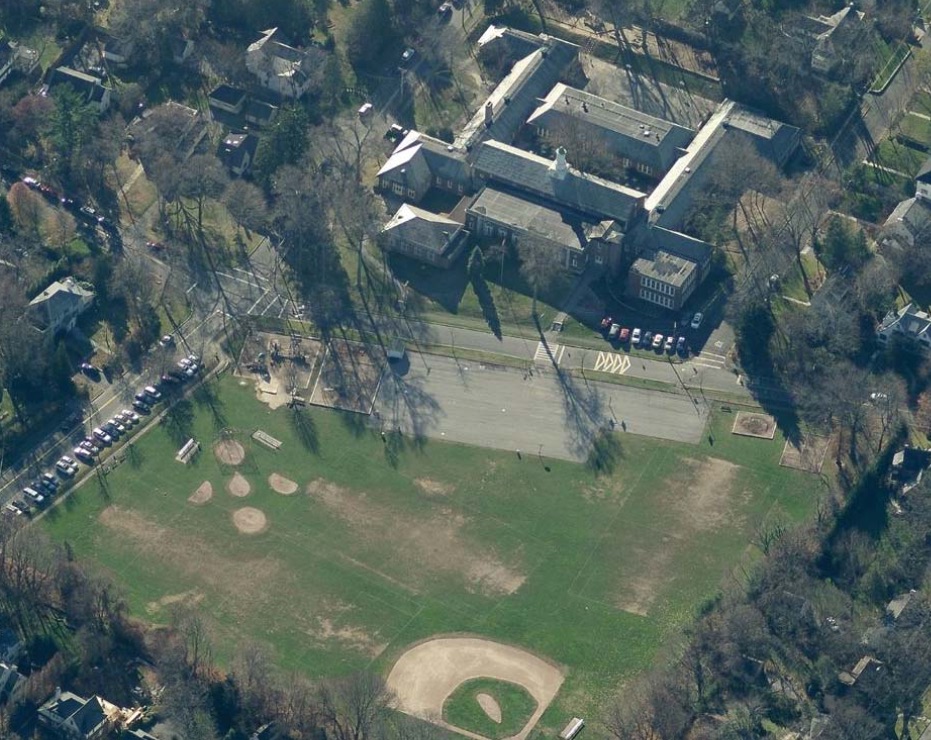 Unfortunately there was discord about what should be built, and Superintendent Hagerman declared a stop to all discussion, fired the architects and ultimately retained a new team in February.
We're told that this new team has again undertaken a district wide master plan of priorities – which sounds very similar to what architect's KG&D were retained to do upon their arrival in Scarsdale in 2013. At that time, after full consideration of their district wide feasibility study, improvements were planned at the high school, middle school, Heathcote, Edgewood and Quaker Ridge which were all deemed to be priorities at the time. Major renovations funded by an $18 million bond passed in 2014 are now underway.
About Greenacres, a June 2014 report from the District Facilities Steering Committee says, "After touring Greenacres and meeting with that building-level committee, the architects advised the committee that the issues presented by the facility were significant and complex. Addressing them appropriately would require funds far in excess of the amount contemplated for this bond referendum. Further, the building could not be expanded on its current site because its footprint already exceeded the state's guidelines."
In 2014 Greenacres, residents were asked to support that bond and again asked to wait for anything to be done at their school. They were promised they would be the top priority for the next bond offering in 2016.
So here we are, days away from a May 22 meeting where we'll again be presented with a list of district priorities. I am hopeful that all this talk of a district-wide spatial analysis and a space utilization study are not the prelude for another defense of why classrooms in Greenacres are not smaller than the smallest rooms at other schools, or why the air quality at Greenacres – which we are told "is as good as you can expect for a building of that age," is acceptable.
Why should Greenacres facilities be compared to the least adequate facilities at others schools? I can't bear to hear any more excuses about leaks in the foundation and the roof, tight classrooms and inadequate spaces for lunch, recreation, performances and technology.
Please. We have waited long enough. Give Greenacres the school it deserves. We've all paid in to the system for many years and now it's time to return some of those tax dollars to a very patient and neglected neighborhood school. Rest assured that whatever is built now will need to last us another 100 years. So don't make Greenacres just as good as the most antiquated spaces in the district. Think ahead and build a state of the art school that will set the standard for all other district facilities for the next century. The time has come.
This is the opinion of site founder Joanne Wallenstein.
Study Names Scarsdale the Richest Town in the Country
Details

Category: Bulletin Board
Published on

16 May 2017

Written by

Joanne Wallenstein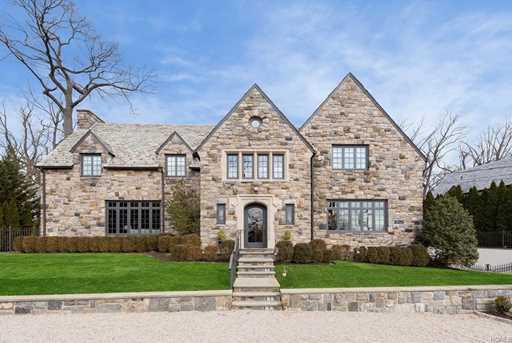 A new study by a website called 247Wallst.com has determined that Scarsdale residents have the highest median household income in the country, earning 15 times the typical household income in Centreville, IL, which was found to be the poorest town in the U.S. with a median income of $16,553.
The study found that the "typical" U.S. household income rose $2,500 to $53,889 in 2015 from $51,425 in 2009.
The site is based on household income data from the U.S. Census Bureau's American Community Survey.
The study found that the wealthiest communities are largely suburbs near major U.S. cities like New York, Washington D.C. and Chicago. It says, "In 21 of the 25 small wealthiest towns, more than 80% of the workers commute outside of their place of residence for work."
The study also notes the impact of education on wealth, finding that in 23 of the 25 richest towns 70% of adults have bachelors' degrees while only 15% of adults in 20 of the poorest 25 towns have a four-year degree. On average, those with bachelors' degrees earn $23,000 more than those without a college degree, while graduate degree holders earn $40,000 more than those without a degree.