School Bond Referendum Passes with 65% Voter Approval
Details

Category: Schools
Published on

08 February 2018

Written by

Joanne Wallenstein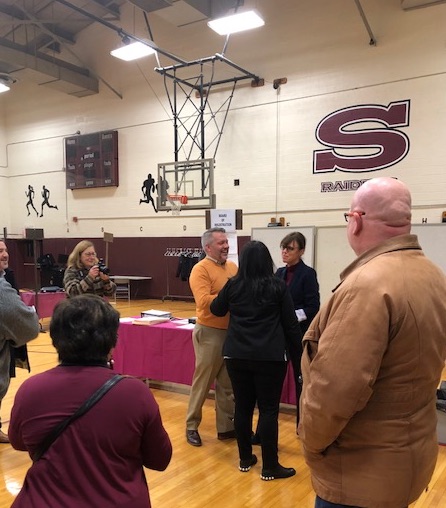 After a protracted and contentious community debate, the $64.9 million bond to finance a renovation and expansion of Greenacres Elementary School and infrastructure improvements at all district schools passed with 65% voter approval.
Participation in the referendum was high, bringing out a total of 1,920 votes, with 1,253 voting yes and 667 voting no. These counts include100 absentee ballots.

Voting was brisk, especially in the evening hours when a PTA presentation about vaping brought parents to the school.
Scarsdale School Superintendent Dr.Thomas Hagerman and six of the seven board members were present along with PTA leaders, Stuart Mattey, John Trenholm, Eric Rauschenbach, Jerry Crisci, Rachel Moseley and Vicki Presser. Former School Board President Suzanne Seiden supervised the vote. All appeared relieved and pleased to hear the results. Dr. Hagerman thanked the volunteers "from the bottom of my heart" and said he appreciated their efforts on behalf of the children of the district.
Board President Bill Natbony thanked everyone who worked hard and said there were "tough projects in front of them" and that he "looked forward to working with all community stakeholders in the spirit of making Scarsdale Schools better."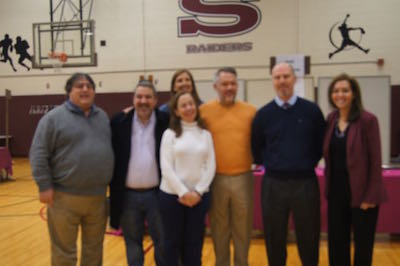 This was Dr. Hagerman's second bond referendum in his three and a half years in Scarsdale. In December 2014, the community passed an $18.12 million referendum with an 82% approval rate on 908 votes. This year, more than double the voters turned out to vote on the largest bond referendum in Scarsdale's history, which passed by narrower margins than usual.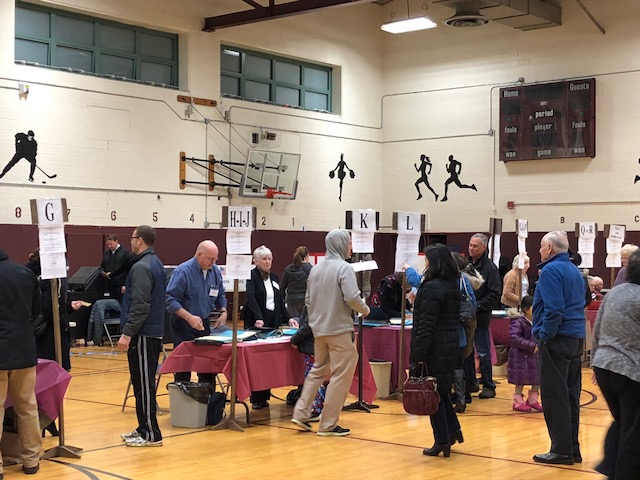 Angry Anonymous Commenters Force Limits on Community Bulletin Board
Details

Category: Shout it Out
Published on

19 February 2018

Written by

Joanne Wallenstein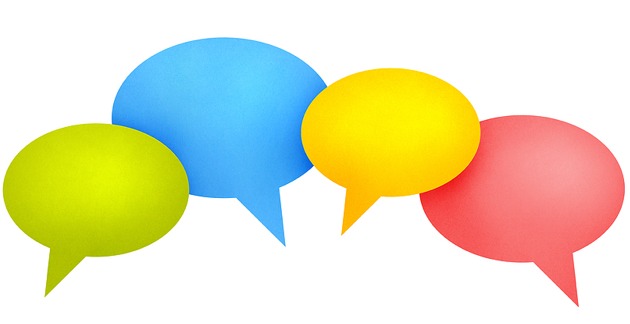 I'll be the first one to admit that moderating the anonymous comments on Scarsdale10583.com has been a challenge. It's difficult to make clean and fast rules about what is permissible or appropriate vs. what statements cross the line and are damaging, insulting or worse. Over and over again I have asked readers to use their real names, but to no avail. I asked people to limit their comments to words they would feel comfortable using in person, but that fell on deaf ears as well. As I always include my name with my opinions, I have been puzzled about why others were not willing to do the same.
The most amusing are the commenters who use anonymous names, like "Double Standard," and then name me in their comments and throw in a few insults to boot:
Here's just one of hundreds that I received in the past few months:
AmCurious ( IP: 70.214.115.3 ) — 2018-01-08 08:18
I am curious, too. How much time and money you wasted with your loud cries about wanting a new Greenacres School? And your attacks of Mayra are laughable. You cannot hold a candle next to her. You are a selfish and self-centered, hypocritical hack. She stood up to the incompetence and cronyism at Village Hall. What have you achieved ever? Did you even ever have a career. Profitting (sp) off other people's woes does not count.
Or the person who calls themselves, "Beating up Bob Berg" and then writes, "Ah yes, you are back (to) your favorite past time of beating up Bob Berg. You are SUCH a coward. Make this person state his/her name. Or did you write it?"
You get the idea – the same people who refrain from using their names, feel very comfortable throwing every name in the book at me.
And it's not just me they go after – these same posters are comfortable hurling insults at the mayor, the Village trustees, a judge, the Village attorney candidates for office and some of our most committed village volunteers.
Here's one of many that were sent after a judge issued a decision on the Article 78 contesting the revaluation:
# A Real Lawyer ( IP: 100.2.238.64 ) — 2018-01-05 23:04
Ah, the great New York State Court System -- where patronage and mediocrity, if not outright incompetence, cronyism, and ineptitude reign supreme.
Or this anonymous comment to the chair of the School Board Nominating Committee:
Dear Ms. Guggenheimer, Please make sure that your group vets candidates well. Please do not let the SBNC become the badly run, cesspool filled with backstabbers that the CNC has become. The CNC is filled with quite a number of Forum members who were just appointed in the summer. They have contributed nothing to the Forum nor to the CNC. All they want to do is get their unqualified candidates in. Sad.
Believe me, if you've done anything that mattered in Scarsdale, you're fair game. I will not reprint more of these comments here, for the same reasons I didn't post them when they came in.
Over the years I've developed a thick skin. I sometimes even laugh at their characterizations of me – especially when they call me lazy, heartless, a bored housewife and a hack. The site is putrid, garbage and a cesspool. Here a just a few recent comments:
"Unfortunately, Joanne is the nastiest person in Scarsdale. Thanks to her, people outside of Scarsdale hear about all the problems here."
"How sad that this middle aged mediocre woman has nothing better to do than write crappy articles."
But these past few months have been rougher than usual. I found that in addition to the anonymous posters on my site, a few angry residents started insulting me on other websites and making false claims about me. What to do? I waited and hoped that their words would move down the page and out of view.
It didn't let up. Faced with an onslaught of comments from anonymous posters with accusations against me and everyone in town, it became too difficult to moderate their publication. Though anonymous posters complain about "internet trolls" they themselves appeared to be the internet trolls.
So last week I asked again for people to use their names and street addresses, and have not published any more anonymous comments, no matter how innocuous. Since then, the number of comments has dropped to almost nil. A few people, who know that their comments will not be published, continue to send in nasty missives, but I guess they are intended for my eyes only.
About the new policy, one reader complained, "For professional reasons I will never include my name and address regardless of the topic or my comment. Not allowing me and people like me to have a voice is unfortunate."
Unfortunate it is, but for now there will be no more anonymous comments on Scarsdale10583.com. It appears that a few very angry offenders have forced this decision on the community. For me, it simply means less work. I no longer have to sift through comments and decide what is permissible. Without a verifiable name, I simply won't post the comment. The haters have made their bed and now I can lie down in mine. Hey, maybe I will get to be the bored, lazy housewife they call me, after all.
Have a comment ... please use your real name. Or better yet, send us a letter to the editor at scarsdalecomments@gmail.com.
Vaping, E-Cigs and the Health of Our Youth
Details

Category: Neighborhood News
Published on

14 February 2018

Written by

Laura Halligan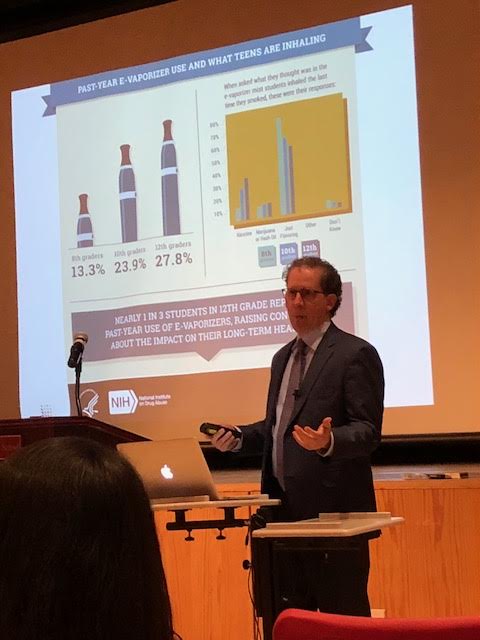 No doubt, you've heard stories about teens vaping at school or at parties, and you've seen recent headlines like "JUUL Leading To More Teens Vaping At School," "E-Cigarettes: A Shiny Alternative To Smoking," and "Vaping Is The New High School Epidemic." Well, this vaping "epidemic" is likely much closer to home than many think.
An ever-increasing number of teens and preteens are vaping, or smoking "e-cigarettes," each day, and its popularity is growing exponentially. It's believed that over a quarter of all middle school students and three quarters of high school students have tried e-cigarettes. In fact, when recently studying e-cigarette use among teens, the National Institute on Drug Abuse didn't bother asking whether they were vaping; it asked what they were vaping.
And, now, parents and school administrators are playing catch up, trying to learn more about e-cigarettes and how they can affect children's health. To provide some guidance, last week, the Scarsdale School District hosted "Vaping, E-Cigs and the Health of Our Youth," a presentation by Dr. Richard Stumacher, chief of pulmonary and critical care at Northern Westchester Hospital, and a smoking cessation expert.
"There's a lot of media, there's a lot of imagery... that are trying to grab your attention and (say) that vaping is not smoking, that vaping is not poison..." Stumacher began, as he showed the audience various advertisements. But, he finished with one alternative message that illustrated his point of view: a depiction of e-cigarettes as "the next generation cigarette for the next generation addict."
The most recent "official" or FDA opinion of vaping is that while e-cigarettes aren't without health risks, they're likely to be far less harmful than conventional cigarettes; they may help adults who smoke conventional cigarettes to quit smoking; their long-term health effects aren't clear; and, among young people, e-cigarette use increases the risk of transitioning to conventional cigarettes. In addition, there's conclusive evidence that e-cigarettes are addictive and contain a host of harmful chemicals, including nicotine.
In addressing the oft-mentioned health "benefits" of e-cigarettes over conventional cigarettes, Stumacher explained that substituting e-cigarettes for conventional cigarettes can reduce users' exposure to toxins and carcinogens, and may reduce short-term adverse health effects. However, he said, "that does not mean healthy or safe; it just means that, over the short term, it's not so bad."
Stumacher's main concern is nicotine addiction in adolescents and teens. A powerful, mood-altering substance, nicotine quickly affects the brain, causing a release of dopamine, which results in a feeling of pleasure and calm. After about 20 minutes, the feeling begins to dissipate, often leading a smoker to continue cigarette use throughout the day. "Nicotine affects the area in the brain that governs judgment and decision-making; that is the last part of the brain to develop," he said. "It disrupts growth of brain circuits that control attention, learning and susceptibility to addiction, and increases the risk of psychiatric disorders, cognitive impairment and attention deficit."
Stumacher explained that it's easier to convince teens about the dangers of smoking conventional cigarettes since there's indisputable evidence about exposure to carcinogens, and links to lung and heart disease. However, the medical community is actually divided over the effects of e-cigarettes. In short, "there are people who are pro and anti-vaping; insufficient literature and medical research; and, as of yet, no evidence of disease directly caused by vaping," he said.
So, Stumacher took the opportunity to present what is known about the risks of e-cigarette use. There are some 42 chemicals present in e-cigarettes, 19 of which that are especially harmful. And, of over 51 brands tested, 92 percent contained at least one of these harmful substances. Besides nicotine, quite a few of them, like diacetyl, are used as flavoring. "While many of the people who are pro-vaping will say that the chemicals are safe for food consumption... my perspective is that while it may be safe to go into your stomach, it may not be safe to go in your lungs," he said.
This, along with the fact that e-cigarette use is strongly associated with future cigarette use, led Stumacher to advise, "The question is not whether vaping is safe; the real question is should we allow our youth to vape, and the answer is clearly no."
He continued by explaining different vaping delivery methods and "e-juices." "What are our kids using? They're using JUUL devices, which are like the iPhones of vaping," he said. All JUUL pods (cartridges that hold vaping liquid or 'e-juice') contain nicotine; there are no 'just flavoring' versions. One JUULpod is the equivalent of approximately 200 puffs, or one pack of cigarettes.
Most teens cite availability of "appealing flavors" as the primary reason to begin vaping. Countless e-juice flavors are available, ranging from vanilla custard, blueberry, cookie milk, and peanut butter and jelly, to menthol and traditional tobacco, with varying levels of nicotine strengths. "This is clearly aimed at our children," Stumacher said. "Non-nicotine flavored vaping liquate is a gross and obvious gateway product aimed at youth to enter the nicotine addiction marketplace... It's already a $5 billion industry; there is a significant amount of money to be made in turning your child into a nicotine addict."
He then passed around samples of JUULs and showed how vaping devices can vary in size and appearance. They can look like pens or conventional cigarettes, and so-called "mods" can be changed and personalized. Many teens begin with a JUUL "starter kit," which costs about $50.00. The kits contain USB ports and easily can be charged discreetly at home or school. JUUL pods are sold typically in packs of four, at a cost of $20, making them much cheaper than a $15 pack of cigarettes.
Advice for Parents
"Stopping your child (from vaping) will prevent him or her from becoming enslaved by nicotine, which is the most addictive substance known to mankind," Stumacher said. He warned that increased vaping among youth will lead to devastating health issues in the decades to come. "We're going to see a tsunami of lung cancer and emphysema, heart disease, diabetes, etc., etc."
He then changed gears and provided parents with advice. "Alright, it's really not that bad; the kids aren't bad. They just don't know; they're not informed," he said, while urging parents to be patient and begin honest discussions with their teens. "Rather than yell at them or accuse them, just have conversations – frequent, small conversations. Your children are not going to, all of a sudden, decide they're not going to vape, especially if they're vaping nicotine."
Stumacher stressed that parents need to educate themselves, and begin open dialogues with children, not lecture them. He suggested beginning with a conversation in the car: "Your kid isn't looking you in the eye and there will be an end to the talk... " as opposed to a discussion at home that may go on and on, leading your child to tune out. Other tips include setting a positive example by being tobacco-free, preparing for questions that your teen may have about the health effects of vaping, and finding the right moment to discuss the issue, perhaps when seeing someone use an e-cigarette.
Another tactic is to simply prove the power of addiction. "None of the kids who vape want to go on to smoking. They think it's disgusting," Stumacher said. "If you think (your child) is a nicotine addict, suggest he or she go longer without vaping, and see how it feels. When kids feel the symptoms of withdrawal, they may realize they're addicted (and be willing to stop)."
To learn more about e-cigarettes and how to talk to your child about vaping, visit The National Academies Website here or the Surgeon General Website here. To see a recording of Dr. Sturmacher's presentation, visit the school district website here.
Laura Halligan, a new contributor to scarsdale10583.com, is a local writer, editor and marketing consultant. She is principal of Pinch Hit Prose and provides communications services to entrepreneurs, small businesses and nonprofits.
Freightway Steering Committee Presents Recommendations for Mixed Use Developement
Details

Category: Around Town
Published on

15 February 2018

Written by

Joanne Wallenstein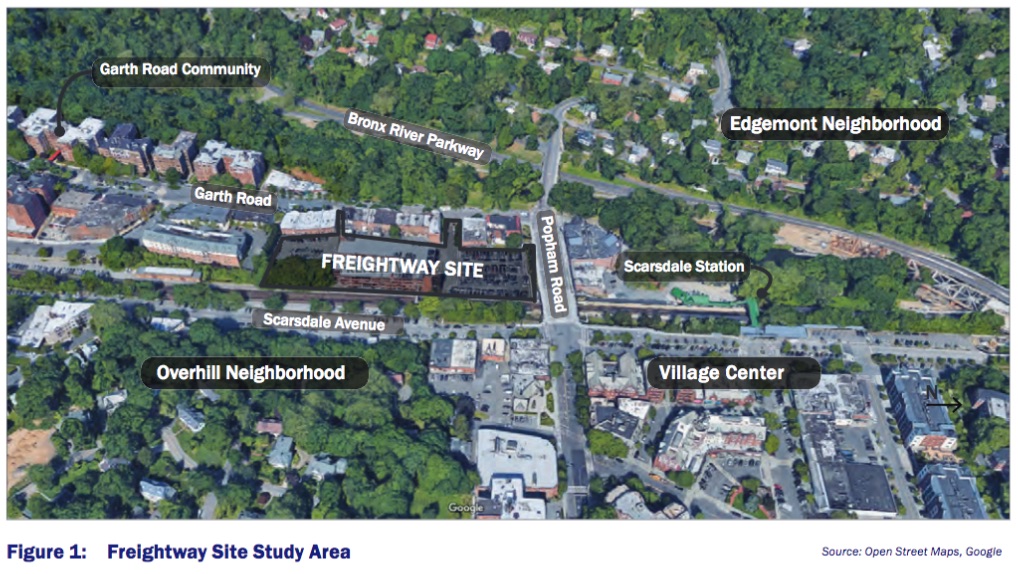 After a year of workshops, forums, surveys, walking tours and research, the Freightway Steering Committee has released their report with recommendations for the development of the Freightway site in Scarsdale. The village owned parking garage and open lots comprise 2.5 acres on the west side of the train tracks just south of the Scarsdale Train station. There is the garage itself with about 700 spaces, the open lot to the north and the smaller Beatty lot to the south. The study also considers possible development over the Metro North train tracks.
The committee was led by former Scarsdale Mayor Jonathan Mark and included residents, realtors, the Village Planner, a member of the Scarsdale School Board, a Village Trustee and an assistant Village Manager. They worked with BFJ Planning to identify the goals for the project, to make assumptions about future usage and analyze potential impact on factors like parking, traffic and school enrollment.
The report includes four potential development scenarios that can be considered by developers interested in making a formal proposal on developing the site. The intent of this work was to create a study with information and data that could be given to companies who wish to bid on the project.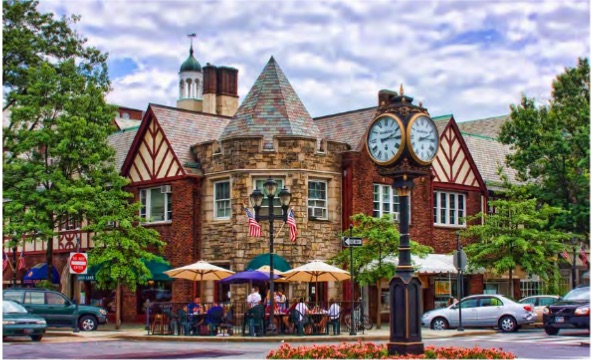 Mark emphasized that all stakeholders had been consulted and included in the discussions which yielded the identification of the seven principles to guide any future redevelopment of the site.
The extensive study, which is available online here fully examines the site, the challenges, the history of Freightway, zoning, demographics, the character of Scarsdale Village and even considers the future, when autonomous cars and ride sharing might become the norm.
One impetus for development now is that the Freightway Garage is currently in need of repairs. The estimated cost is $1.8 million for general and structural improvements, $250,000 for LED lights and another $250,000 for repairs to the façade, for a total of $2.3 million. This expense would merely repair the structure that is currently in use.
Freightway was built in 1972 and since that time it has been the subject of many planning studies all of which recommended that the site be developed into a mixed use project with parking, residential and retail. A 2010 Village Center plan recommended that at the very least the lot should be landscaped but also called for exploration of mixed-use development on the site.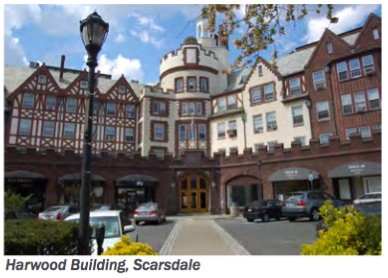 This latest study analyzes the demographics of Scarsdale, finding that the population has been relatively flat, grown only 2.6% since from 2010-2015. The number of households fell from 5,662 in the year 2000 to 5,487 in 2015. It also found that 45 percent of Scarsdale workers commute using public transportation, which is more than double the average for the county as a whole.
The study examines local zoning code, building materials, design and maximum building heights as a basis for guidelines for development of Freightway. It also considers the current parking needs of the community and projects how these needs could be met during construction and by the completed project.
Furthermore it examines pedestrian and vehicular traffic around the area, access to the site and considers how the development could minimize congestion at peak hours.
Included in the report are two case studies of similar projects that were built in Bronxville,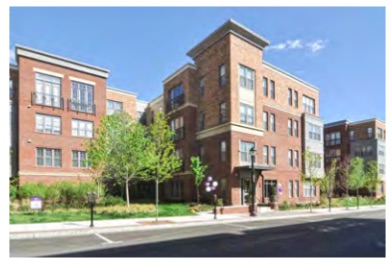 Scarsdale (Christie Place) and Tuckahoe. In Tuckahoe a 108-unit four story, two building apartment complex with retail space was built near the train station. The $50 million project generates $100,000 a year in property tax revenue and includes a fitness center, club room, terrace with gardens, a fire pit and onsite parking and retail.
The outcome of all this research and outreach were the identification of seven principles to guide the development of the site:
They are as follows:
Improve Parking and Circulation
Ensure that public benefits are achieved by any development
Ensure contextual development (scale, bulk, height)
Encourage mixed-use development supportive of the Village Center
Connect and integrate the Freightway Site with the Village Center
Include environmentally sustainable development
Plan for the long-term future, within a reasonably practicable time horizon
The report proposes four development scenarios that incorporate fiscal and physical constraints and reflect the vision of the study. The three portions of the site and the area over the train tracks could all be incorporated in varying configurations. The study examines potential costs, impact on the schools and on Scarsdale's services and infrastructure. The development could add anywhere from 134 to 320 residents to Scarsdale and bring a maximum of 20 students to the district, as the development is targeted toward millenials and empty nesters.
It concludes with a recommendation that Village seeks Request for Qualifications (RFQ) or Requests for Proposals (RFP) to take possible development to the next step.
The process, the data and the resulting report provide goals and guidelines and a well-defined road map for future development of the site. Take a look at this impressive study here.
Bestselling Author Draws a Crowd to Scarsdale Library
Details

Category: Good Work
Published on

15 February 2018

Written by

Joanne Wallenstein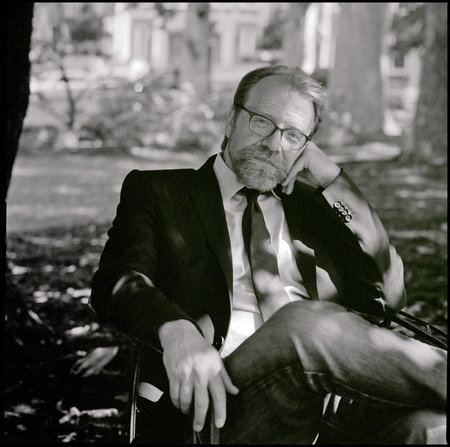 Bestselling author and winner of the Man Booker Prize George Saunders drew a sold-out crowd to the Scarsdale Library on February 8 for an interview and reading from his latest book, Lincoln in the Bardo. Also on stage was Andy Ward, Editor in Chief of Random House who has edited Saunders' work since 2005. The evening was hosted by the Scarsdale Adult School.

Saunders will be sixty this year but looks far younger and has a terrific sense of humor and a warm, engaging way about him. Former Scarsdale Adult School Board member Nancy Alderman introduced Saunders and explained his long road to becoming an author. Saunders was born in Amarillo, Texas and attended the Colorado School of Mines where he studied engineering. He eventually found his way to the MFA program at Syracuse but struggled for years, working as a technical writer by day and writing fiction at night. He now teaches writing at Syracuse.

Lincoln in the Bardo, is set in a graveyard during the Civil War and is narrated by a chorus of ghosts. President Lincoln has just lost his beloved 11 year-old son Willy, and reflects on his loss and the loss of thousands of soldiers in the war. Saunders' characters are drawn from historical texts and the book reads like a play, with a cast of unfortunates who are caught in purgatory.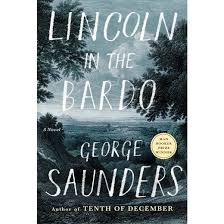 SAS Director Jill Serling served as narrator while a group of volunteers read from a section of the book. On stage were Ann Sacher, Sue Silver, John Seider, Alexa Trujillo, and Steven Orlofsky with Saunders playing the role of Lincoln, because as he explained, "It's my book."
Following the reading, editor Andy Ward came to the stage and Saunders explained that he was inspired to write the book when he saw Lincoln's crypt in Washington twenty years ago. He said that before writing this book he had written and abandoned another book set in a graveyard in upstate New York. When a student suggested he write a book of monologues from ghosts he went back to the idea about Lincoln and eventually created his bestselling work.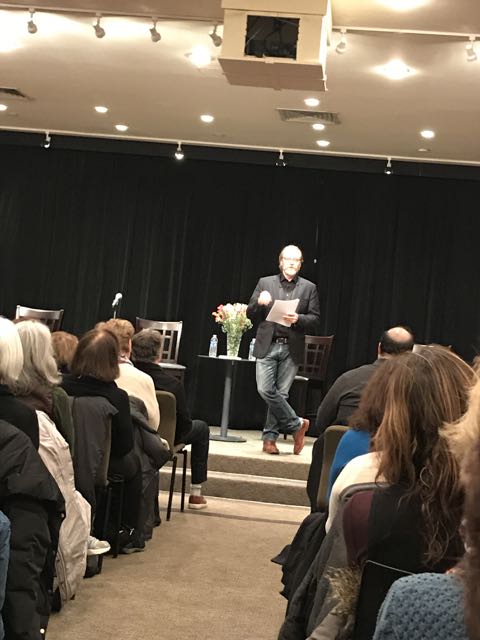 Saunders said he became obsessed with Lincoln and has a shelf full of books about him. He said that he "inhabited him" for several years. He explained that like Lincoln, he values kindness. This thought was reflected in a now famous graduation speech delivered at Syracuse by Saunders in 2013, when he said the following:
"So here's something I know to be true, although it's a little corny, and I don't quite know what to do with it:
What I regret most in my life are failures of kindness.
Those moments when another human being was there, in front of me, suffering, and I responded . . . sensibly. Reservedly. Mildly.
Or, to look at it from the other end of the telescope: Who, in your life, do you remember most fondly, with the most undeniable feelings of warmth?
Those who were kindest to you, I bet.
It's a little facile, maybe, and certainly hard to implement, but I'd say, as a goal in life, you could do worse than: Try to be kinder."
Lincoln in the Bardo is now available in paperback and Scarsdale was Saunders second stop on his book tour.

It was a night to remember in Scarsdale. Scarsdale Adult School Director Jill Serling wishes to thank Nancy Alderman, Esther Newberg, Andy Ward, Sue Silver, the SHS students, the custodial staff at the library and the entire staff of the Scarsdale Adult School.
Addressing the Lawsuit Against the Village of Scarsdale and Scarsdale Police Department
Details

Category: On Our Radar
Published on

14 February 2018

Written by

Joanne Wallenstein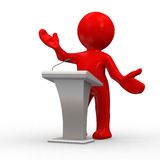 The following remarks were given at the Board of Trustee meeting on February 13, 2018. The comments are the personal views of Ron Schulhof.

I would like to talk tonight about the recent lawsuit filed by Robert Berg against the Village of Scarsdale and the Scarsdale Police Department over lawn signs. I'm not going to opine on whether lawn signs are good or bad or the legality of this issue, but rather HOW this issue was addressed. I think it's important to address this situation because how we do things as a community matters.
When I first heard that someone sued our police department over this issue I was shocked and dismayed because the placement of lawn signs is an issue that could have been brought up and resolved in a constructive and open manner. This issue could have been handled without making it political and without litigation.

The issue in question is a section of our Village code. Village code can be changed and certainly can be done without needing a lawsuit to change it. The lawsuit states that the suing party believed there was an issue with lawn signs almost a year ago! This means that anytime over the last year this issue could have been brought up and we could have addressed this as a community. Anytime over the last many months would have been the time to jump into action. This would have given an opportunity for anyone who wanted to be involved to get informed and voice their opinion. Change could have been made in a way that was open, collaborative and constructive.
Why do it this way - in a last minute, aggressive and litigious manner. Everybody should consider for themselves the potential motives for the situation being handled in this way. My personal view, it was simply laziness. Doing it right would have likely taken much more work. It would have been a lot of work to bring this up months ago and work collaboratively with the Village, Board and Community. It would have taken effort and time to discuss the issue and all the relevant points - legal and otherwise. Time which we would have had, since it wouldn't have been done in the last minute. It would have been worth it! Giving others in the community a chance to voice their views and thoughts and work through this issue. If there is concern that this isn't how things happen in Scarsdale or if there is a concern with the process of how code changes happen, then this could have been a shining example of how to do it better. How we do things matters.
If this had been done in a timely and constructive way, our police chief wouldn't be faced with possibly spending his time in a deposition room. Our Village wouldn't need to spend money and resources to respond in court. The community, as a whole, could have been involved in the discussion. Whatever your view on this issue, we should strive to make sure everyone has an opportunity to be involved in such important issues. Instead, the discussion is now centered around a lawsuit.

We work through many issues and proposals here - and one of the great things about our community is how we work through them with an open dialogue and collaboratively. I have personally brought many proposals before the Board and the community feedback we receive always makes them better. Scarsdale is a great place to live. Lawsuits are not what makes Scarsdale great.
Our Village now may end up spending time, money and resources in the legal system because of this lawsuit. So we're here now - what can we do? I would urge members of our community to consider sending a note of support to our Police Department. I personally sent them one this weekend. I think it's important we let our Police Department know the actions of one individual, in suing them in this manner, do not represent who we are as a community. The Police Department is not some faceless organization. We are a small town and our officers are part of this community; suing our police department over an issue that could have been handled otherwise is not an action of appreciation or respect for our police department and the officers that work hard every day for this community. Actions matter.
Going forward, we can simply be better than using lawsuits when there are other options available. While we can't control the actions of one person, the rest of us can do the hard work, the detailed work, the unglamorous work, in a manner that continues to make Scarsdale a fantastic place.
Ron Schulhof
February 13, 2018
Disclosure Statement: I am a member of the following Village and Civic organizations: Citizens Nominating Committee, Scarsdale Citizens Non-Partisan Party, Conservation Advisory Council (Chair), LED Streetlight Committee (Chair), Food Scrap Recycling Committee, Scarsdale Forum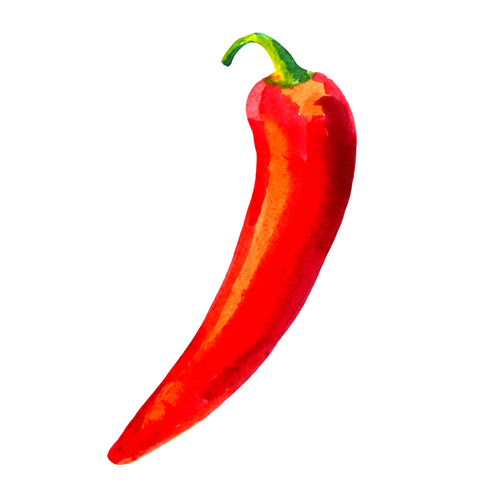 (Board of Directors). The comments are my own personal views.
Want to post a comment? Please include your REAL name and street address.