Scarsdale on Parade
Details

Category: Parenting
Published on

21 October 2014

Written by

Joanne Wallenstein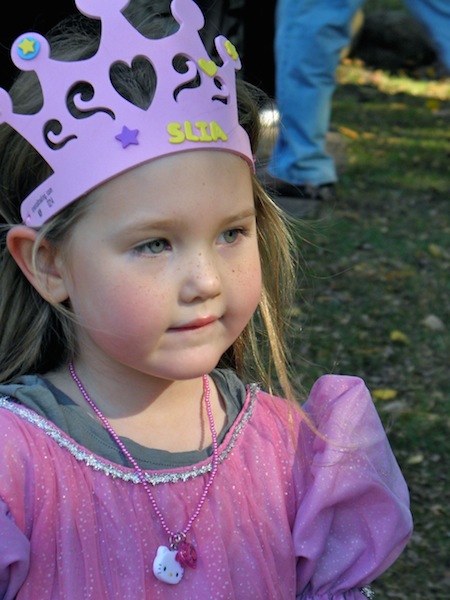 What could be more fun than Halloween ... especially Halloween in Scarsdale. The holiday got off to an early start on Sunday October 19th with window painting throughout the Village and a parade for the younger set.
Lange's Deli made a generous contribution of donuts, cider, cups and napkins for the parade - and refreshments were free for all.
The results of the window painting contest as well as pictures of the winning entries are announced in a separate feature on Scarsdale10583.
As you can see from these photos, everyone had a good time painting and posing in their costumes.
Photos by Trudy Zohn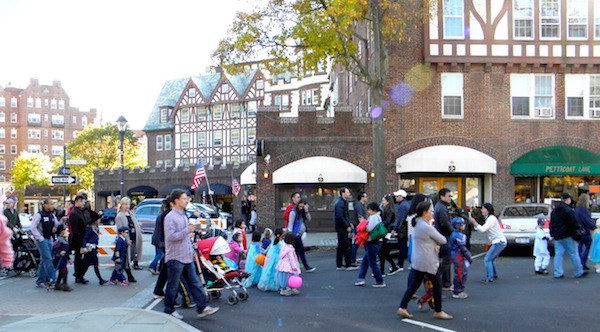 Announcing the Winners of the 2014 Window Painting Contest
Details

Category: Around Town
Published on

21 October 2014

Written by

Joanne Wallenstein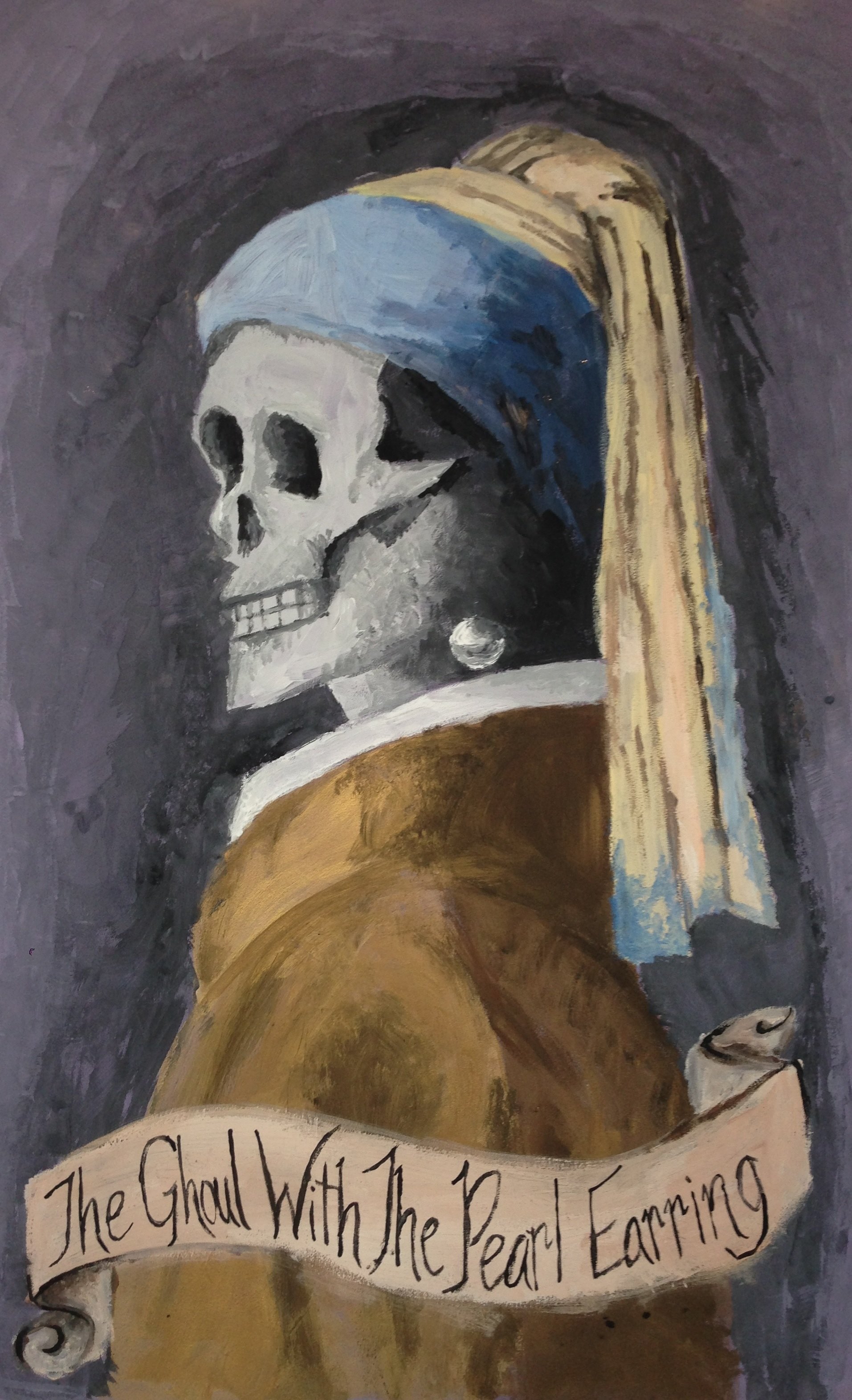 There's no end of talent in Scarsdale, as demonstrated at the 63rd annual Halloween Window Painting Contest. This year's Grand Prize went to Mary Cecil for her masterpiece, Ghoul with the Pearl Earring, now on display at LF in the Village. The contest began in 1952 and the Recreation Department believes that Scarsdale was the first Village to run such a contest.

There were a total of 149 individual entries, 117 team entries and 106 parent/child entries for a total of 595 participants. Many awards and honorable mentions were given out by a team of volunteers judges including current and former Scarsdale residents, many who were former window painters themselves!
An official awards ceremony will take place on Thursday November 6th at 7:30 pm in the auditorium at the Quaker Ridge School. Congrats to all the painters:
Here's the list of winners:
Group # 1
1ST Harley Koch I-30 La Renaissance
2ND Anna Henry I-23 Parkway Coffee Shop
3RD William Gettinger I-27 Scarsdale Eye Care Center
MOST COMICAL Raymond Donovan I-47 DeCicco's
Honorable Mentions: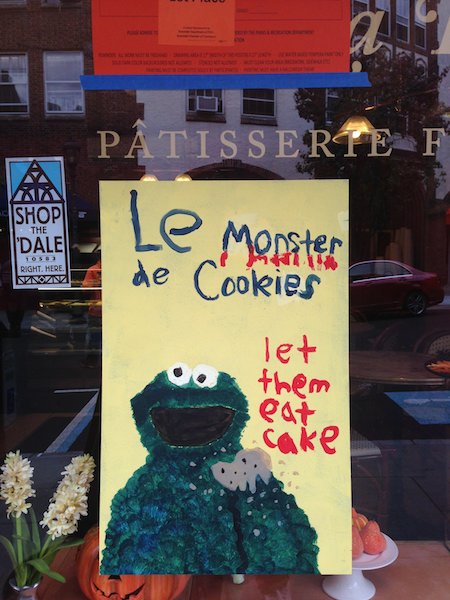 Taylor Mann I-4 Lange's Deli
Zachary Kristol I-5 Lange's Deli
Danielle Barro I-11 Great Stuff
Fiona Kantor I-33 Trapp Opticians
Samantha Loeser I-43 Sam Lehr
Group #2
1ST Liu, Olivia II-39 Remax
2ND Cavalier, Andrew II-13 Scarsdale Hardware Company
3RD Litofsky, Camryn II-37 Remax
MOST COMICAL Fujii, Miho II-11 Henry's Barber Shop
Honorable Mentions:

Hyman, Benjamin II-4 Coldwell Banker
Nova, Henry II-12 Scarsdale Hardware Company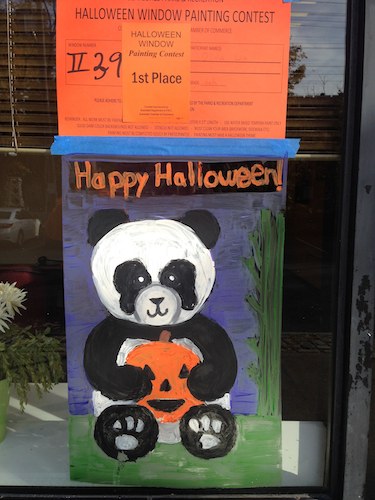 Fischman, Miles II-24 Authentic Pilates
Kolodner, Emily II-30 Authentic Pilates
Group #3
1ST Wise, Chloe III-25 Kumon
2ND Schwarz, Jordan III-1 Big Top
3RD Kantor, Jolie III-5 Big Top
MOST COMICAL Perl, Alexandra III-9 Big Top
Honorable Mentions:

Knispel, Matthew III-3 Big Top
Breakstone, Leah III-17 Jade Spoon
Stefanou, Anastasia III-26 Kumon
Rechtschaffen, Nathaniel III-35 Amore Pizza
Group #4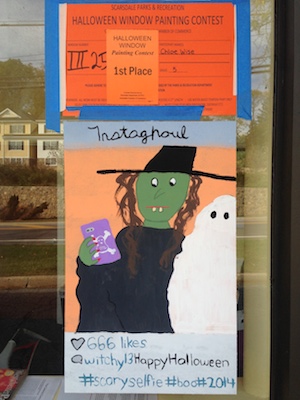 1ST Du, Lucy IV-14 Gingerbread Kidz
2ND Glik, Amanda IV-7 Prudential
3RD Cecil, Jack IV-10 Gingerbread Kidz
MOST COMICAL Bailey, Madeleine IV-6 Pamela Robbins
Honorable Mentions:
Segale, Carla IV-1 Wilson & Sons
Mahoney, Lynne IV-3 Wilson & Sons
Cecil, Lucy IV-9 Gingerbread Kidz
Kantor, Margaret IV-13 Gingerbread Kidz
Group #5
1ST Enders, Clara V-3 LF Stores

2ND Bochner, Amy V-1 Danielle Trissi
3RD Cooper, Emma V-2 LF Stores
Group # 6
1ST Griffin Miller Jake Lippmann VI-14 Chef's Table
2ND Luciana Serrano Jade Kraut VI-18 Neil's
3RD Drew Frank Billie Eichel VI-7 Platinum Drive Realty
MOST COMICAL Lana Weiser Maya Regenstreif VI-16 Eye Q Optometrist
Honorable Mentions:

Claire Matula-Osterman, Deanna Matula-Osterman VI-1 Bagel Power
Drew Siegel Abby Etra VI-3 Bagel Power
Group #7
Ellie Bowen Sophie Brenner VII-5 Chase Bank
Madeline Stein Isabelle GoldbanVII-2 Chase Bank
Anna Feldstein Carly GellesVII-18 Vintology Wine & Spirits
Ashley Katzenberg Sydney Seslowe VII-27 Chase Bank
Honorable Mentions:

Eshan Agarwal Jackson Fielding VII-7 Chase Bank
Dani Scheiner Chelsea Berson VII-20 Vintology Wine & Spirits
Group #8
1ST Jeffrey Morse Jayden Bharara VIII-14 Chase Bank
2ND Samantha Kefer Sophia Sipe VIII-20 Chase Bank

3RD Danielle Kohn Emily Messerle VIII-16 Chase Bank
MOST COMICAL Justine Karp Anna Forest VIII-46 Houlihan Lawrence
Honorable Mentions:
Deven Mehta Jonah Rosenstein VIII-1 Heathcote Tailors
Julian Glantz Will Reed VIII-5 La Dentelliere
Sydney Frank Marin Yearley VIII-9 Zachy's Liquor Store
Avery Bensche Nozomi Akita VIII-15 Chase Bank
Emily Simons Blake Goodman VIII-18 Chase Bank
Madison Rosenberg Riley Zachem VIII-19 Chase Bank
Jane Schmelkin Emma Hochberg VIII-22 Chase Bank
Jordan Cascade Ethan Weismer VIII-24 Dunkin' Donuts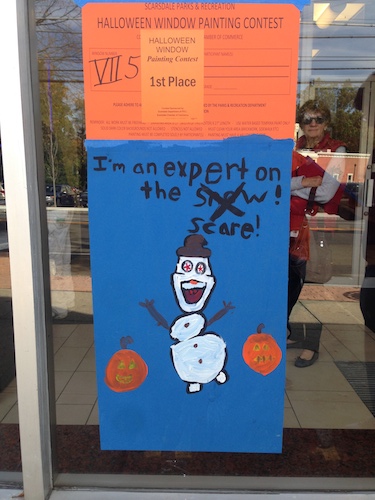 Juliette Silk Emily Shawn VIII-28 Little Thai Kitchen
Samantha Menell Ava Thomas VIII-44 Part II Salon
Jonah Miller Zachary Loeser VIII-45 Merle Norman Cosmetics
Group #9
1ST Anika Agarwal Adina Mistry IX-4 Bank of America
2ND Caroline Goldstein Sanjana Bhatnagar IX-13 Embassy Cleaners
3RD Alison Rothberg Sara Frankenthaler IX-12 Embassy Cleaners
MOST COMICAL Rachel Meiselman Jocelyn Lewis IX-1 Bank of America
Honorable Mentions:
Jordana Love Jessica Solodar IX-2 Bank of America
Jennifer Farfel Evan Shire IX-10 Bank of America
Molly Grand Olivia Boccia IX-17 Embassy Cleaners
Sophie Grand Isabella Lelis IX-18 Embassy Cleaners
Group #10
1ST Abigail Rosenstein, Ariel Stonberg X-1 Rothman's
Scarsdale Psychologists Come in First at the Westchester Running Festival
Details

Category: People
Published on

19 October 2014

Written by

Joanne Wallenstein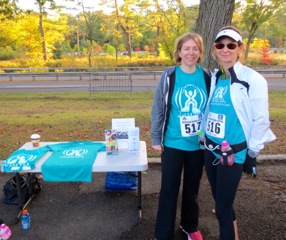 Drs. Helene Walisever and Caren Baruch-Feldman, both clinical psychologists residing in Scarsdale, tied for first place female finisher in the half-marathon walker category of the Westchester Running Festival that took place on Sunday October 12th. The race began in White Plains near the Westchester County Center and continued south down the Bronx River Parkway.
Both Helene and Caren were members of Team TSA. Runners for Team TSA commit to fundraising to support the Tourette Syndrome Association-NY Hudson Valley Chapter. The NY Hudson Valley chapter of TSA is a non-profit that serves individuals with Tourette Syndrome and their families in Westchester, Rockland, Putnam and Orange counties.
Tourette Syndrome (TS) is a neurological disorder defined by multiple motor and vocal tics lasting for more than one year. TS is an inherited condition frequently misunderstood and misdiagnosed. The NYHV chapter provides support and information to parents, and trains classroom teachers on how to support their students with TS. The NYHV chapter also has Youth Ambassadors, teens with TS, who offer peer education to classrooms, schools and clubs, to teach understanding, sensitivity and tolerance of TS. For more information, visit their website.
Horror Movies for Scarsdalians, Part 2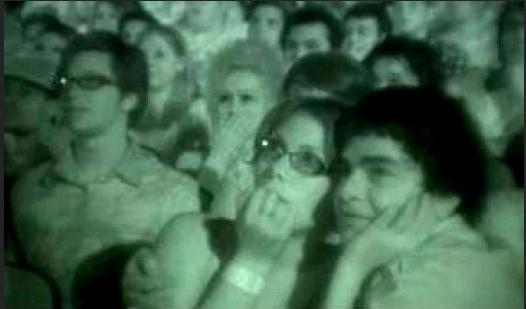 Sure, by all appearances, Scarsdale is a cozy hamlet. Yet behind every Tudor, there lurk terrors that only we residents understand. These films haven't been made—yet—but we're betting they'd be monster hits.
Scream: State troopers are dispatched to Scarsdale to investigate a howling noise coming from every corner of town. A serial murderer? Nope. An alien invasion? Wrong again: It's the sound of thousands of homeowners simultaneously learning about their tax reassessments.
The Conjuroring: Two days after you've bought airplane tickets and booked a hotel at Disney World, White Plains Court summons you to perform your civic duty on that same week.
The Sick Sense: The way you somehow KNOW that a trick-or-treater with a terrible sense of humor is going to show up on your doorstep dressed like an Ebola victim.
Paranormal Snacktivity: The parents of a teen boy are frightened— why has their food bill skyrocketed? Hidden kitchen cams soon reveal a terrifying truth: Fifteen-year-olds consume twice their body weight in fro-yo from Peachwave.
The Splurge: Thought The Purge was scary? Wait till you see the Scarsdale remake, in which a woman goes insane and blows her month's rent on a faux fur vest from Pamela Robbins.
The Shinning: Your child fails to put on protective gear before hitting the soccer field at Crossway, resulting in dozens of trips into NYC to see an orthopedist.
Poultrygeist: Your daughter's friend is staying over for dinner, so you spend an hour making a lovely meal...then discover she only likes rotisserie chicken from Ruffled Feathers.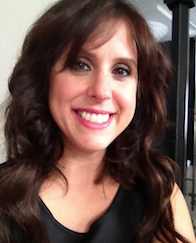 Deborah Skolnik is a Greenacres mother of two and the Content Director of Myron Corporation, a large business-gifts company in Maywood, New Jersey.
Junior League 28th Annual Holiday Boutique
Details

Category: Good Work
Published on

19 October 2014

Written by

Joanne Wallenstein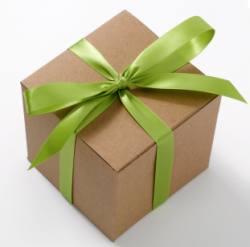 With the holidays quickly approaching, come and enjoy a fun-filled day featuring the best of Westchester. Get a jump start on your holiday shopping at the Junior League of Central Westchester's (JLCW) 28th Annual Holiday Boutique to be held on Thursday, November 6th from 9:00 am-3:00 pm and 5:00 pm-10:00 pm at the beautiful Fenway Golf Club located at 384 Old Mamaroneck Road in White Plains, NY.
This shopping extravaganza will feature an amazing roster of vendors, including many terrific new ones. More than 45 businesses will offer a wide variety of merchandise such as gorgeous jewelry, home goods, clothing, women's headbands, hostess gifts, items for children and more! Participating vendors include: A Charmed Life, Ah!Dorned, Arlene's Boutique, Bonnie Jennifer Jewelry, bulabula fashions, Gotta Great Gift, ICE Jewelry, LOLA New York, Sophie's Runway and The Chintz Giraffe. Additionally, guests will also have the opportunity to sell their gold and silver for cash from Good as Gold Girls.
In addition, the event promises to be a fun social gathering for all, including delicious plated samples from some of Westchester's premiere restaurants, as well as wine tastings from Zachys Wine & Liquor during the evening hours.
Suggested donation for admission is $20 for the day, $30 for the evening or $35 for both day and evening. Additionally, there will be a full bar – drink tickets are $15 each or two for $25 with a portion of proceeds going to the JLCW, and five dollar raffle tickets will be offered for a chance to win fabulous gifts.
Twenty percent of vendor proceeds will be generously donated to the JLCW. Proceeds from the Holiday Boutique support the JLCW's programs that promote health and literacy, provide food and necessities to the underprivileged, empower low-income families, help preserve community history and train effective community volunteers.
For more information, click here.
About the Junior League of Central Westchester
The Junior League of Central Westchester (JLCW) is an organization of women committed to promoting volunteerism, developing the potential of women, and improving the community through the effective action and leadership of trained volunteers. Its purpose is exclusively educational and charitable. Headquartered at historic Wayside Cottage, the JLCW has served the communities of Eastchester, Greenburgh, Scarsdale and White Plains for over 65 years. Our approximately 250 active and sustaining members are accomplished collaborators who identify community needs and develop effective and responsive programs to serve those needs. The JLCW invites women of all races, religions and national origins who are committed to volunteerism to become a member. The JLCW is supported by the following sponsors: Pepe Infiniti, 42 The Restaurant, The Chubb Corporation, Neiman Marcus Group, Tiffany & Co. at the Westchester, American Airlines Group Inc., Simon Property Group, TD Bank, Sportime, Houlihan Lawrence, Advocate Brokerage Corp., Coldwell Banker and Platinum Drive Realty.