Youth Sports Jamboree at Crossway on Saturday September 6th
Details

Category: Parenting
Published on

01 September 2014

Written by

Joanne Wallenstein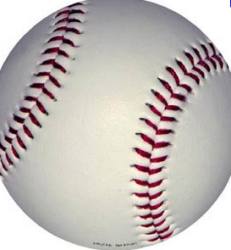 The Scarsdale Parks, Recreation and Conservation Department in conjunction with Scarsdale independent sports organization and local neighborhood athletic associations will be sponsoring a fun filled day of youth sports activities for the community on Saturday, September 6th from 10 AM to 2 PM at the Crossway Field Complex. The jamboree is designed to educate and showcase the wide variety of youth sport options available in the community. There will be wide variety of sports, games, food, music, inflatable amusements and more. This event is free and open to all Scarsdale residents. For more information visit the Scarsdale Recreation website at www.scarsdale.com/recreation, or you may call the Parks, Recreation and Conservation Department at 722-1160 with any questions.
Scarsdale10583 Back to School Guide 2014
Details

Category: Parenting
Published on

26 August 2014

Written by

Joanne Wallenstein
Whether you've got a toddler, a pre-teen or a college applicant in your house, now is the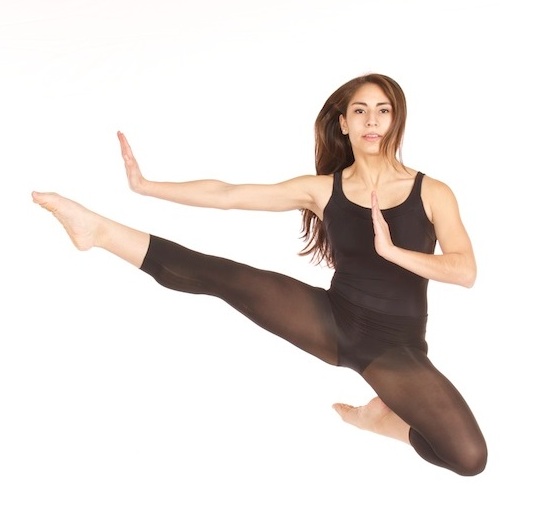 time to consider programs that will build skills, develop artistic, musical and athletic talents and enrich academic lives. The area is blessed with wonderful program opportunities for kids of all ages. Here are just a few of the quality programs in Westchester for your consideration:
Dance and Music:
Steffi Nossen School of Dance located in the nearby Music Conservatory of Westchester building offers classes for dancers ages 3 – adults in Modern, Ballet, Jazz, Contemporary, Hip-Hop, and Moving Wheels & Heels for dancers with special needs. New this year are Tiny Dancers: classes for 12 – 36 months and caregiver, Adult classes for beginners and for experienced dancers, Contemporary Dance, and Improvisation/Composition. We have lots of performing opportunities for all ages and levels and most classes have live music accompaniment. Please visit us at www.steffinossen.org or 914-328-1900 for complete information.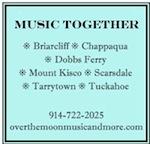 Over the Moon Music and More: Did you know that all children are musical? Have you ever wondered what you can do to nurture the musical growth of your child, regardless of your own musical ability? And did you know that there's a storefront location where you and your child can play musically together, right here in Scarsdale? Over the Moon Music and More offers Music Together®, the internationally recognized early childhood music and movement program, in a beautiful and comfortable space at 78 Garth Road, as well as in 5 other convenient locations in Westchester, including a new storefront in Pleasantville. Our classes--for children from birth through kindergarten age accompanied by an adult caregiver--are research based, experiential, and not performance oriented, but most of all, they're fun! Free demo classes are available. And we also offer our own Uke U., a mommy-and-me ukulele program for 3- to 6-year-old children and their caregivers. For class and demo class schedules, please visit www.overthemoonmusicandmore.com or call 914-722-2025.
Preschools and Religious Schools:
Kids' B.A.S.E. and The Little School continues to be an invaluable resource for the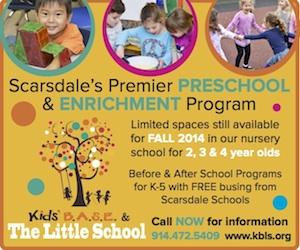 families of Scarsdale. This not-for-profit community organization encompasses two programs: Kids' B.A.S.E., which provides quality before and after school programming for youngsters in Kindergarten through fifth grade, and The Little School, a pre-school program for three and four year-olds, with the addition of a new toddler class offering morning and afternoon sessions. At Kids' B.A.S.E. a variety of enrichment programs are offered at different times throughout the year: tennis, golf, hip hop, Mad Science, Private Picassos, Animal Adventures, Kids R Cooking, Chess Chums and Legos with Block Stars. The Little School also offers enrichments at different times throughout the year: Kids R Cooking, Broadway Stars with Applause, Clay Works and Art with Private Picassos. . The Little School provides a high quality full day or half day preschool experience, and is accredited by NAEYC. In addition to our developmentally appropriate program led by highly qualified Head Teachers and Teaching Assistants, we offer weekly music, gym and creative movement classes, as well as monthly "Nature of Things" animal programs. Applications are available for the 2014-2015 school year. For more information or to request an application, please call 472 – 5409 or visit their website at www.kbls.org.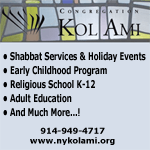 Congregation Kol Ami: The Early Childhood Program at Kol Ami is dedicated to providing a comprehensive and developmentally appropriate curriculum teaching and modeling Jewish values. We believe that children learn best through experiential play and provide for these rich experiences within warm, accepting, and nurturing surroundings. All of our Head Teachers have Masters Degrees in Early Childhood or related educational fields. We offer a wide range of programs for children (from 2 months to 5 years old) and their families. Our A Step Ahead! program for Fall 5 year olds provides full day pre-K learning until 4 pm. For more information, contact: Nan Blank, Early Childhood Program Director at njbtt@aol.com or call her 914-949-4717 x107
Shaarei Tikvah: If you are looking for a warm, creative environment where you and your children can all grow Jewishly, come to Shaarei Tikvah's Anna and Louis Shereff Religious School. Our weekday only, K-7 program provides a strong foundation in Hebrew language and prayer, with hands-on, experiential learning and innovative, 21st century programs that highlight Jewish values, holidays, Shabbat and Israel. Plus, families with their oldest child in pre-school are invited to attend High Holidays at Shaarei Tikvah free of charge. There will be warm and nurturing children's services on both days of Rosh Hashanah and on Yom Kippur. Telephone: 472-2013, Email: synagogue@shaareitikvah.org, Web: www.shaareitikvah.org
Scarsdale Synagogue Temples Tremont and Emanu-El takes pride in the creative and innovative programs of its religious school, its Mazel Tots® pre-school and its diverse adult education activities – all aimed at fostering a sense of ruach (Jewish spirit). The clergy and educators at Scarsdale Synagogue, one of Westchester's leading Reform Jewish congregations, strive to achieve a love of Jewish learning among their students, with particular emphasis on engendering and strengthening pride in being Jewish among children and their parents. They use 21st century technology to teach the relevance of the texts and traditions of Judaism, helping to make religious school engaging and fun. They also have crossover programming with active youth groups for all ages. The schools strongly reflect Scarsdale Synagogue's warm and welcoming approach to creating shared lives and real relationships. They invite members of the wider Westchester Jewish community, of all ages, to stop by and learn more about their commitment to lifelong Jewish learning. Contacts are: Rabbi Wendy Pein, Director of Congregational Learning, 914-725-5175, ext. 121 (RabbiPein@sstte.org); Jody Glassman, Director, Early Childhood Program at914-725-5175, ext. 119 (mazeltotssstte@gmail.com) or Roberta Aronovitch, Executive Director, at 914-725-5175, ext. 116 (roberta@sstte.org).
College Application Services:
Uniquely U. guarantees that its 3-step writing process will guide you to collect, connect,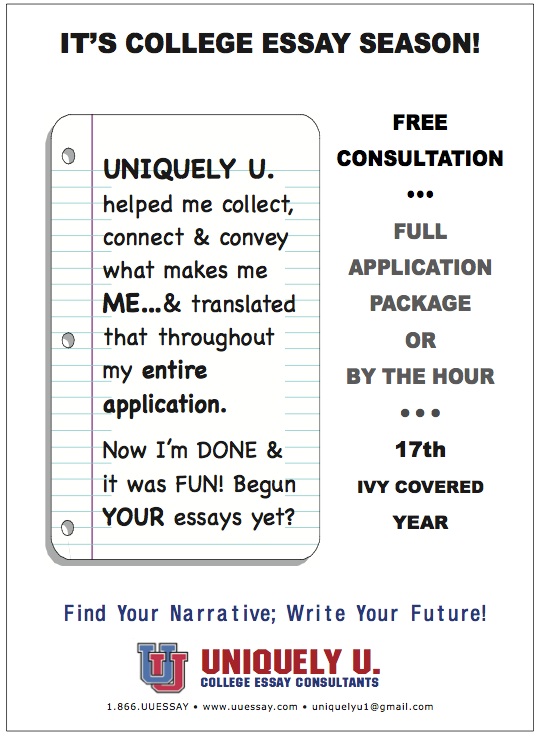 and convey your unique self-defining narrative, empowering you to envision, then actualize, your personal, academic and professional calling. FIND YOUR NARRATIVE; WRITE YOUR FUTURE! Free consultation. Full application package or by the hour. Services include: core essay / personal statement, custom formatted activity sheets / resumes, short answer, "perfect match" template, help with any / all other application essays (long and short) for law-, medical-, MBA-, graduate-, boarding-school and transfer students, teacher recommendation work-ups, college visit / interview prep, waitlist letters, online and long-distance sessions, read-overs, expertise with college-bound ADD/LD students. Contact: Maxene Fabe Mulford , College Essay Consultants, 55 Riverside Avenue, Stamford, CT 06905, www.uuessay.com • 1-866-UUESSAY -Cell: 203.219.7653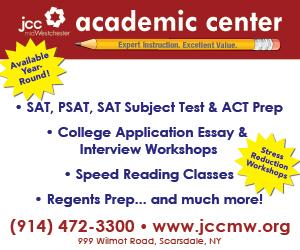 The JCC Academic Center offers a series of classes, lectures and workshops designed to help students through the entire college application process. The Center's fall schedule includes a wide array of programs including College Interview Essentials, a workshop to teach students critical interview skills to help them in both the college interview process and beyond; College Application Essay Writing workshop which focuses on writing the personal essay for college admissions, exploring what makes each student unique and working to craft a narrative to best portray one's self in college application essays; PSAT Boot Camp, which teaches students how to attack the test's critical reading, math and writing skills sections; ACT and SAT Diagnostic Tests to help students determine which test is best for them, a Common App/Activities Resume Workshop; SAT and ACT Prep classes; a lecture, Organizing and Time Management for Academic Success, Stress Management Workshops, Speed Reading and more. The very popular Inside the Admissions Office program, featuring a panel discussion among deans and directors of admissions from a variety of colleges and universities, will take place on Monday, October 6, 7:30-9:00pm.
For dates, fees and other information click here, or contact Lisa Itzkowitz, Director, JCC Academic Center at 914-472-3300, ext. 275; itzkowitzl@jccmw.org. Pre-registration is required for all Academic Center lectures and workshops. Let us know that you read about the JCC Academic Center on Scarsdale10583.com and receive 10% off any Fall 2014 JCC Academic Center program.
Sports: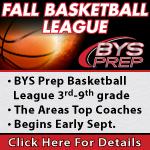 Backyard Sports Prep Basketball is now accepting registrations for all 3rd-9th graders to participate in our Fall Basketball League. The program takes place at Purchase College on Sundays. For more information go to: www.byardsports.com or call Danny Bernstein at 914-304-4052.

Tae Kwon Do: Grandmaster Bruce and Master Susan Chung have been teaching Tae Kwon Do for 21 years. Children have loads of fun in their supercharged classes designed to build strength, stamina, coordination, and flexibility. Parents are thrilled to see their children gain
confidence, self-esteem, and focus. Their Gym-Mini Kick-it Program offers Mommy and Me classes for 1-3 year olds and Open Gym for 1 to 5 year olds. They also offer Adult Tae Kwon Do and Fitness Programs. Call anytime for a free trial class or to sign up for fall classes. Bruce Chung's Tae Kwon Do, 250 Halstead Avenue, Harrison, NY 10528, 914-835-0665 www.brucechung.com.
Chelsea Piers Connecticut: Our 400,000 sq.-ft. cutting-edge sports complex provides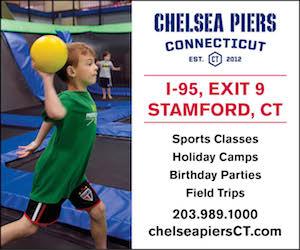 world-class facilities, expert instruction and the most exciting sports curriculum available – all under one roof. Sports facilities include: two ice rinks, an Olympic-sized pool, a Splash Zone water park, 12 squash courts, 7 tennis courts, baseball/softball and gymnastics training centers, a Field House with a 100-yard indoor turf field for soccer, lacrosse and field hockey, Aacer Maplewood basketball and volleyball courts, a preschool and child care center, a pro shop, a cafe and a restaurant.
Fall programs include a wide range of sports classes for children ages 4 months to 18 years, Chelsea Piers Athletic Club competitive teams and Adult Leagues in basketball, ice hockey, soccer and volleyball. Memberships are available for families, single adults and youth, and members will soon have access to a 65,000 sq.-ft. state-of-the-art fitness center and clubhouse, scheduled to open late fall of 2014. Chelsea Piers Connecticut also offers a wide range of birthday party options, including Splash Zone and Adventure Center (Trampoline & Rock Climbing) parties. Chelsea Piers is also a popular spot for sports-themed Bar and Bat Mitzvahs. Contact Chelsea Piers by phone at 203.989.1000, email at: info@chelseapiersct.com or visit www.chelseapiersct.com.
More ...
Education at the JCC of Mid-Westchester: Feeding the Minds and Bodies. Pre-school learners all benefit from the full service nursery schools, fitness and sports facilities and professional teaching staff throughout the JCC .... a year round indoor pool, fitness programs, arts programs and Special needs programs. The JCC's Summer Art Center (SAC), a one of a kind program that provides a non-competitive, nurturing and flexible environment for all children with a passion for the Arts, continues throughout the year! Classes are all taught by professional artists and teachers and offers high quality instruction in Fine Arts, Dance, Theatre and Music. This year we have added a brand new dance studio for our ever-popular Dance programs. The Dance School provides extensive programs for pre-schoolers, teens, and adults. Theatre School teaches Musical Theatre performance. Contact Julie Dorfman at the JCC for a tour: dorfmanj@jccmw.org or 914-472-3300 or visit the web at www.jccmw.org.
Parties: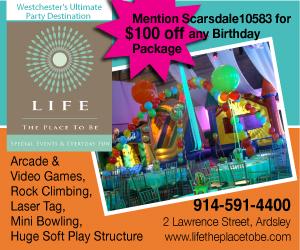 LIFE The Place To Be, Westchester's ultimate party destination. 29,000 square feet of fun and excitement, featuring Arcade/Video games, Rock climbing, Laser Tag, Mini Bowling, Huge Soft Play Structure and more! LIFE's Birthday Party Packages are all inclusive. Make LIFE simple, Let LIFE do it all! www.lifetheplacetobe.com.
Arts: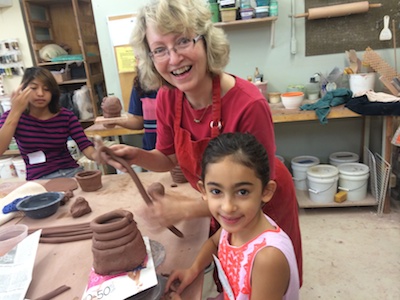 Clay Art Center at 40 Beech Street in Port Chester offers weekly youth and teen classes after school and on the weekend at home in Port Chester and in their White Plains Satellite classroom in partnership with ArtsWestchester. Adult and family classes are also available including Friday night Cladies Nights, Mommy & Me and Saturday Drop-in Clay Classes. Participants have fun and get their hand dirty. www.clayartcenter.org
Digital Arts Experience: The Digital Arts Experience, located at 170 Hamilton Avenue in White Plains, is launching a number of new and exciting classes, while bringing back all of the popular programs from last year. Classes are available for ages 6 and up and include Lego Robotics, 2D & 3D animation, 3D Printing, Computer Programming for all ages and skill levels, Digital Music Classes, and much, much more. The DAE is also launching our exciting new mobile computer lab, which will bring 99% of the classes offered at The DAE to you! Programs run after school, Monday through Friday starting at 4:00 PM and on Saturdays all day. For more information visit thedae.com.
Jacob Burns Film Center: This fall, the JBFC Theater is screening two family films: Patema Inverted on Sept. 13, 14, 20, 21 and Disney's Bears on Oct. 5. At the Media Arts Lab, the JBFC is offering courses and weekend workshops for students of all ages. There is also a free Media Maker Festival for all ages at the Media Arts Lab on Sat. Oct 25 from 10am-1pm. Experience hands-on projects from stop-motion animation and light-painting to iPhone photography lessons and a visual scavenger hunt challenge. For more information visit burnsfilmcenter.org or call 914.773.7663. Jacob Burns Film Center, 364 Manville Road, Pleasantville, 10570, Media Arts Lab, 405 Manville Road, Pleasantville, 10570.
Anonymous Comments: To Post or Not to Post?
Details

Category: Village Voices
Published on

27 August 2014

Written by

Joanne Wallenstein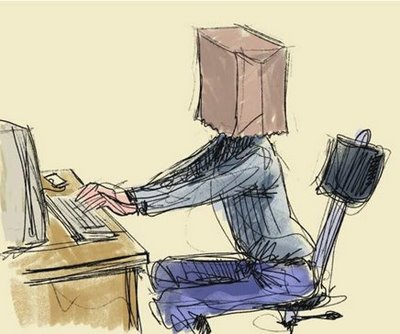 "I have been reluctant myself to enter any conversation on the website because of the free reign for destructive anonymous comments. I wonder if you might have more conversations on-line if people like me felt more comfortable contributing."
We received the above from a former school board member who urged us to rethink our policy on permitting anonymous comments on the site. Since the launch of Scarsdale10583.com, nearing six years ago, the posting of anonymous comments has been a hotly debated issue.
Even a former mayor, sent us harsh words about the comments that were posted on the site during Hurricane Sandy when many were without power for almost two weeks. Defending her performance during the storm, former Mayor Flisser warned, "If you get your information from ill-informed websites frequented by cyber trolls who are encouraged or even wholly created as sock puppets by anonymous bloggers you'd get a skewed view of the Village's response to the crisis."
Those who favor the policy say it gives them free reign to state what's on their mind without fear of repercussions while those who are against it say anonymous posts allow community members to attack one another without assuming responsibility for their statements.
As the site administrator, I see that the comments offer a glimpse into what people are really thinking. Who knew that 1,700 people would vote to turn down the first Scarsdale school budget in 40 years? The disgruntled failed to express the strength of their numbers at school board meetings and caught many by surprise. A careful reader of the comments on the site might have picked up a wave of dissent. On the other hand, some of the comments that are submitted are too pointed and put us in the uncomfortable position of moderating nasty debates.
We asked some of more involved users what they thought about the policy – and it's a mixed bag.
Here is what you said:
Michael Otten, a former member of the Scarsdale School Board said, "Why are so few willing to put their names on their comments? The site says "Name (required)," but obviously most of the comments do not include a real name."
Jeff Blatt, another former School Board member is passionate about this issue. He said, "Anonymous comments on 10583 are the height of cowardice and are typically supplemented by the same anonymous poster publishing almost identical comments under multiple anonymous names. This has the effect of making it seem as if many share the same view when in fact the commentary is all coming from one individual. I try to teach my children that free speech is a right to be used responsibly and with integrity. Both of these principles are violated by anonymous posters. If an individual is unwilling to stand tall behind a comment, then a strong case can be made that the comment should not be published by a web site that purports to provide a forum for civil and progressive dialog. I am willing to say whatever is on my mind precisely because I am willing to sign my name to my comments. I often am counterattacked by the anonymous. Such attacks roll easily off my back. I am only offended by the fact that I have such cowardly neighbors. For the few who have responded and signed their name, thank you for engaging.
But Bob Berg, currently the President of the Scarsdale Forum, and one who enjoys debate has another view. He said, "The bottom line for me is - who cares? As the butt of many comments, occasionally positive, but often vile, on your website, both anonymous and purportedly named, I certainly don't care. I'm probably in the minority. But I know others who have been verbally abused who now have retired from public participation in important community discourse. That's sad and unfortunate since your website should be a forum for reasoned debate, even if posted without attribution. And the blame has to lie with you for posting ad hominem attacks. So the solution is simple -- you just need to exercise a modicum of judgment and not post inappropriate comments."
We also received this unsolicited comment from someone who calls themselves "Scarsdale Teacher" and believes that anonymity is necessary to protect teacher-student-parent relationships. Here is what he/she wrote. "I appreciate Mr. Otten (and others) who post under their names. I wish I felt able to do so. But in trying to provide a teacher's perspective on issues that relate to the schools (note that I have made no comment at all on the wisdom or fairness of the reval itself), I must be mindful that I teach the children of other commenters in this forum. I do not wish to prejudice my relationship with any of my students, either because they know I agree with their parents or because they know I do not."
So where do we come out? We agree with Berg that it's up to us to be judicious about which comments we post. We should refuse to put up comments that include personal attacks, low blows and unproductive criticism but permit those that engender community conversation. We promise to do our part to be more effective moderators and ask that you, our readers, do your part to maintain our forum. Here's how you can help.
-Include your name when you can
-Avoid personal attacks and naming names
-Make constructive comments that move the dialogue forward
Comments about comments? Please send them to us in the box below.
Annual Book Sale Begins September Fifth at Scarsdale Library
Details

Category: The Goods
Published on

27 August 2014

Written by

Joanne Wallenstein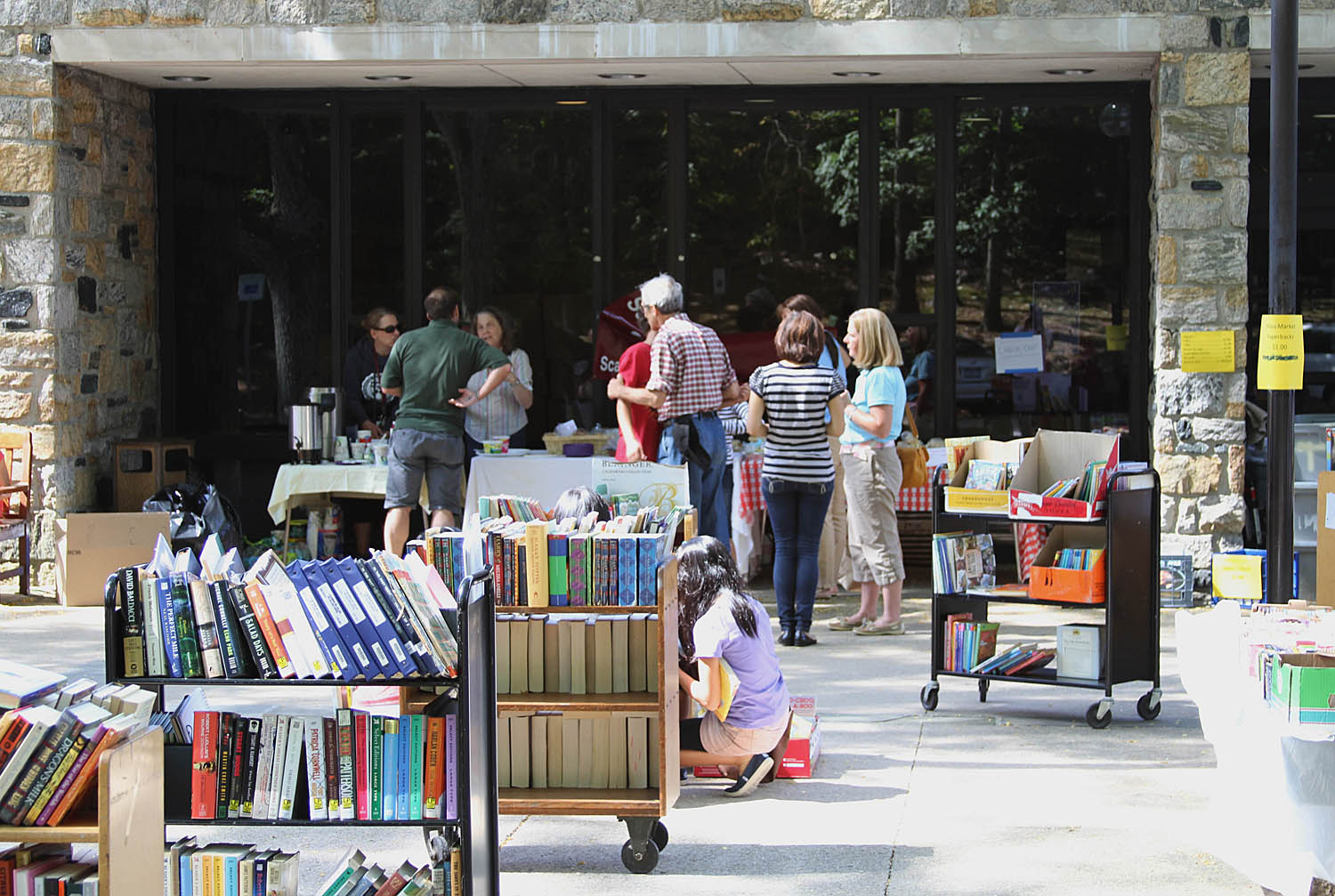 Westchester County's premier book sale will begin on Friday, September 5th from 7 to 9 pm at a "Friends" Preview. New members may join at the door that evening for $25. The sale will run until Sunday, September 14th. New books are added to the sale daily.
The Friends of the Scarsdale Library annual blockbuster book sale boasts more than 60,000 almost-new and out-of-print books, including bestsellers, classics, biographies, fiction, parenting, cooking, art, history, humor, self-help, drama, religion, business and poetry. There is also a large selection of books for children, as well as DVDs, CDs, audio books, and sheet music. Proceeds from the sale help the library provide exciting programs and key services. Exact dates and times follow:
Friends Preview
Friday 9/5 7 pm – 9:00 pm
Regular Sale
Saturday 9/6 9 am – 4:30 pm
Sunday 9/7 10 am – 4:30 pm
Monday 9/8 11 am – 8:00 pm
Tuesday 9/9 11 am – 8:00 pm
Half-Price Sale
Wednesday 9/10 11 am – 8:00 pm
Thursday 9/11 11 am – 5:00 pm
Friday 9/12 10 am – 4:30 pm
Saturday 9/13 9:30am - 4:30 pm
Blow-Out Sale
Sunday 9/14 9 am – 4:00 pm
The Scarsdale Public Library is located at 54 Olmsted Road, Scarsdale, NY, 10583. Phone: (914) 722-1300. Website: www.scarsdalelibrary.org/friends.
For more information about the sale contact Kathy Steves at Steves10583@gmail.com. For all other information, see the library website, www.scarsdalelibrary.org
Katrine Steffensen: Headed to the U.S. Open
Details

Category: Neighborhood News
Published on

27 August 2014

Written by

Joanne Wallenstein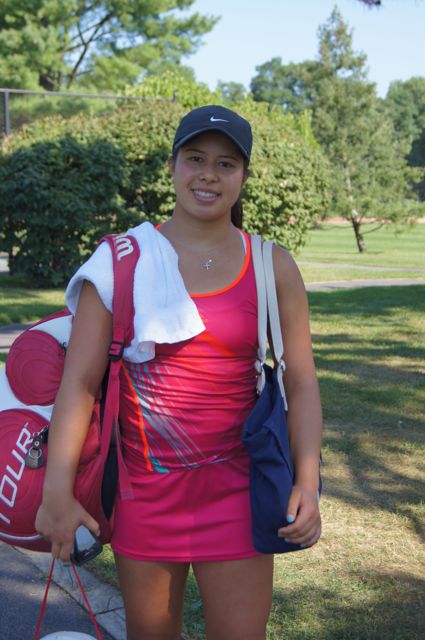 While many Scarsdalians have tickets to attend the U.S. Open at Billie Jean King Tennis Center in Flushing Meadow, only one person from Scarsdale will be on the court at the event. Katrine Steffensen, an 18 year-old players from the Dale will be playing both singles and doubles in the juniors on Sunday August 31 and Monday September 1. Currently ranked 51 in the world, Steffensen has already played in the Australian Open, French Open and at Wimbledon this year. We caught up with her pounding balls at Crossway one morning this week and noticed that she was no ordinary player. She strikes the ball with determination and speed.
We asked Steffensen to tell us a bit about herself and here is what she shared:
When did your first pick up a racquet and when did you begin to play tournaments?
I started playing when I was four years old and I have enjoyed it ever since! I would even beg my parents to bring me to tennis. At age six I started to play local 10-and-under tournaments and by the time I was eight, I was #1 in my section. Then I started to play national tournaments (as well as sectionals) in the 12's, 14's, 16's, and eventually international tournaments in the 18's.
When did you start to travel and who went with you?
The last three years, I started to travel more to compete in international tournaments. For example, I've been to several countries in South America, Europe, and Asia. I usually traveled with my mom, but I also traveled with my coach to a few tournaments and with a group with one coach other times. This past year, I went by myself to London to play in Roehampton and junior Wimbledon, and that was a great experience for me!
How often do you train?
I usually play 3 hours a day and do an hour and a half of fitness from Monday to Saturday.
Were you able to complete high school while competing?
I was enrolled in a distance learning program called Laurel Springs School that was based in Ojai, California so I actually didn't attend Scarsdale High School (but I went to SMS all three years). I had more flexibility but it was definitely still difficult to balance tennis and school.
is this your first Grand Slam tournament?
Three years ago, I played in the qualifying of the US Open Juniors, but unfortunately didn't qualify. The first time I was in the main draw of a Grand Slam was this year at the Australian Open Juniors (where I won my first round in both singles and doubles). I also played the main draws of the French Open and Wimbledon this year. All of these tournaments were really great experiences and it felt absolutely amazing to be playing on the same courts as the top pros in the world.
What is your ranking?
My current ranking is approximately 51, but my highest was 33.
What do you like better; singles or doubles?
I really enjoy both singles and doubles! They are so different, but both are so fun and exciting.
Who is your doubles partner?
I don't have a set doubles partner but I usually rotate among a few girls that I met from tournaments and then just contact them via Facebook or text message.
At what age will you move out of the juniors?
I am playing in the juniors at the U.S. Open. I am not really sure what the age limit is for juniors, however I know there is a 15-year-old playing in the main draw this year!
What will you do next year?
I will attend Princeton University where I'll be on the university team so during the year I'll be playing for them, but in the summers I am hoping to play some pro tournaments for myself.
As far as you know, are you the first person from Scarsdale to play in the US Open or have there been others?
Yes, I am the first person in Scarsdale to play (as far as I know)!