Should Busing Be Available to all District Students?
Details

Category: Schools
Published on

17 November 2015

Written by

Melissa Hellman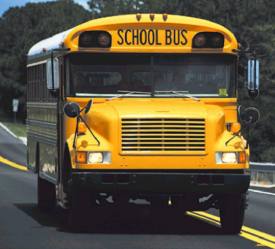 The Scarsdale School Board and Superintendent stuck to their established agenda rather than agree to conduct a re-examination of the district's busing policy at their meeting on 11-16. At a previous session, Quaker Ridge residents Melissa Mantzouris and Mauri Zemachson made a case for the district to supply busing to all district students, rather than only those who live more than 1.5 miles away from school. Board President Lee Maude reported that they received 40 letters on the issue but said that they had not yet responded to any of the letters. They planned to do so after the evening's meeting when Assistant Superintendent for Business Stuart Mattey was scheduled to present information on the issue. Maude also reminded the community that the Board was operating to fulfill the goals laid out in the 2015-18 Transition Plan and would like to maintain their focus on those objectives.
During the public comment period Melissa Mantzouris addressed the Board and asked them to find a "better solution," arguing that 2/3 of the current transportation budget is used to send district children to private schools where they receive door-to-door service. The district is required by law to provide busing for private school students, but there have been questions raised as to whether this busing is organized in the most efficient way possible.Her full statement is below.
Later in the meeting Mattey presented information that estimated it would cost $3-$5 million to provide full or almost full busing. Additional costs include personnel, buses, and transportation costs. He also stated that a necessary first step would be to hire a transportation consultant to study the current state of affairs to determine where efficiencies might be gained and to provide more information on changing the busing policy to be more inclusive.
A discussion among Board members followed about how adding busing to their agenda would require time and attention to the detriment of other established priorities. The Board and Administration agreed that their plate is already full with an ambitious program. Further the cost associated with more busing would have to be thrown into the mix of other demands already in discussion for next year's budget. Board members also raised the point that there were many elements beyond busing that could improve transportation to schools such as clearly marked bike lanes, crosswalks and improved sidewalks all of which would have to be evaluated by the Village.
Dr. Hagerman made the point several times that the priorities for the Transition Plan were determined with community input and agreed upon by the Board. This issue, while important, was not something identified as a top priority for the next three years. Some Board members felt that regardless, it may be useful to commission an efficiency study to identify some quick fixes to achieve economies and to be used as a basis for decisions in the future. Mr. Mattey guessed the cost of the study would be about $10,000.
At the end of the discussion the Board concluded that they would focus on the Transition Plan as presented and add no additional priorities unless the situation is an emergency. However, Mattey may end up proposing the transportation efficiency study as a piece of the budget for 2016-17 and the Board will vote on whether or not to include that item in the budget along with other budget items.
Review the discussion here and add your comments below. Do you think the busing policy should be revised? Do you think the busing policy should be added to the list of items in the 2015-2018 Transition Plan?
Statement from Melissa Mantzouris

"Good Evening, My Name is Melissa Mantzouris. I live at 6 Harvest Drive. I am here to present a follow up presentation around our initial request to change Scarsdale's current busing policy. Last month, Mauri Zemachson and I spoke during the public session and asked the BOE to review and revise the district's current policy to 100% busing for all Scarsdale public school students.
Since the last board meeting a lot has happened. After the minutes were emailed and published, Mauri and I received a huge outpouring of support on this matter. Many families are impacted by this policy and feel the additional cost to either utilize private busing or pay for childcare to commute students is a burden and a cost they were unaware of until they moved into their homes.
The initial response from the Board was that at this time the Board chooses to not make any changes, and the BOE referenced the Epaper on transportation located on the Board of Education web page.
I do agree that there is a financial impact on the district to make such a great change but with small changes and gradual adjustments we can begin to move in the right direction. As of now there have been NO changes made to improve or amend the busing policy since the 1991. It was in 1991, the BOE transitioned to an in-house transportation system.
The transportation review that was done in 2013, mentions the high cost of running the buses and the changes in reimbursement from NYS. It also mentions that 2/3's of the total budget is busing to private school students. We do agree that private school students should be provided busing however this is an area where we can find a way to make small and incremental changes in order to provide the same opportunity to our public school children. Currently private school children are offered door to door busing, unlike public school children that use assigned bus stops. Having my children bused to school by private school busing is on average additional cost of $4,000 - $5,000 a year and this cost is not tax-refundable nor a guarantee year to year.
There has to be a way for the Board of Education to find better solutions for our students. In the Oct 25th 2013 Scarsdale Inquirer, there is an article discussing busing. Linda Purvis was quoted as saying that the out-of-district busing was "extremely inefficient". I also know that Stuart Mattey comes from a district that just changed its busing policy to offer 100% busing for all students. I hope that with his experience he can work to make the 2/3's of the budget more efficient and perhaps find a way to improve our current situation.
In the same article board member Mr. Natbony states, "he would love to fund an area that supports our teachers more..." but as discussed at the last Board of Education meeting, while we are very competitive in the Scarsdale students' academic scores and take pride in our reputation as a high achieving academic district, we do need to think about the students and their safety, the families that work very hard to live here and give their children this education. This should not be on the backs of parents who have this as the only way to get their kids to and from school each day.
This Board has many fresh faces that were not here in 2013, we have a new Superintendent with great experience in other educational settings. We also have Stuart Mattey, assistant to the Superintendent who has experience working on financial policies around district busing.
While at this time there is no formal petition, I assure you there is tremendous support on this issue. I ask that you reconsider your decision to not move forward. I ask that you find a place in your 2015-2018 Transition Plan to improve and amend Scarsdale's out of date busing policy."
Unauthorized Demolition, Grand Plans and the Reval
Details

Category: Real Estate
Published on

25 November 2015

Written by

Lori Gertzog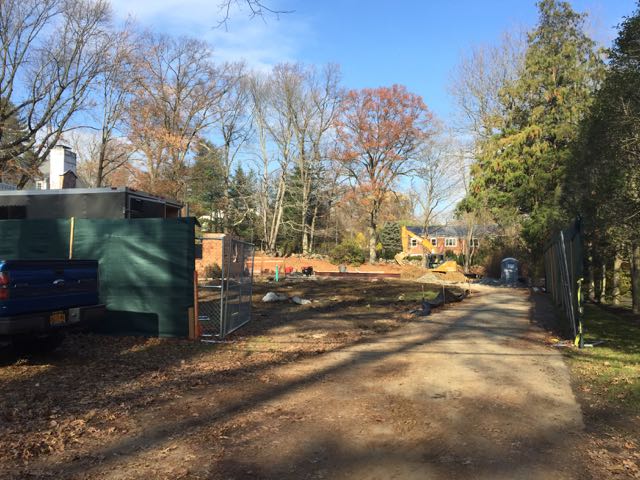 A busy week for the Building Department in Scarsdale – where active developers are posing challenges to Village Code.
A home at 85 Penn Road was demolished without receiving a certificate of appropriateness from the Committee for Historic Preservation. According to the Building Department the owners of the home had received permission from the BAR to renovate the house and do an addition. But when the construction crew began work they found that the original structure had decayed and would not support the new work.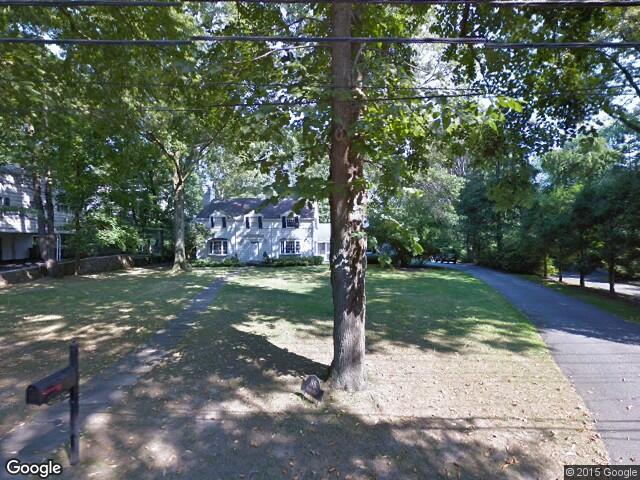 Rather than call the Building Department for an inspection, Freitas Construction plowed down the house. Since they did not have permission to demolish more than 50% of the structure, they now face violations and fees of up to $50,000.
Residents of Sherbrooke Park report that they were not given notification from the builder before the Committee for Historic Preservation met in September, 2014 to consider the demolition of a 1928 home in their neighborhood. When the home at 4 Brookline Road,was demolished, puzzled neighbors went to Village Hall to see why they were not notified. They checked the file and found postal receipts to show that the owner had notified residents on the opposite side of Sherbrooke Park, though the real neighbors addresses were listed on the application. Whether it was a deliberate action or a mistake, no one will ever know.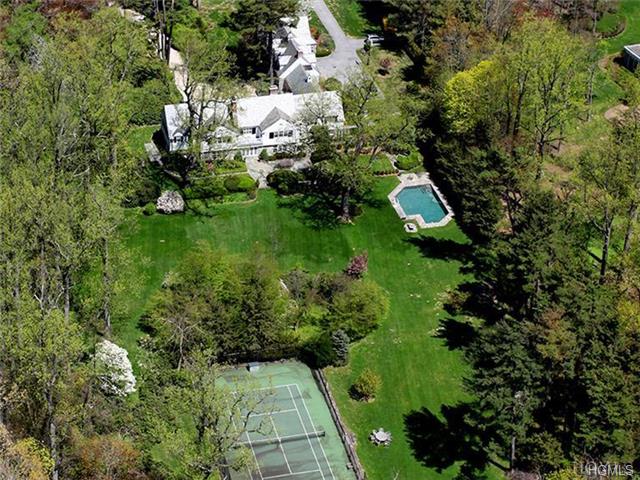 Though builders and realtors are claiming that the high end of the market in Scarsdale is dead, applications to build large and larger homes continue to pass through Village Hall. On Wednesday December 2, the Village Board of Appeals will consider an application from Eighteen Heathcote LLC to build a home, pool, patios and a driveway that will exceed the 15,000 square foot floor area permitted on the 5.39 acre property at 18 Heathcote Road. Plans call for a ballroom and a library with 14 foot ceilings that will count twice toward the FAR calculation. Also in the plans are a 5,789 square foot terrace, two entrance courts of 2,995 square feet and 1,174 square feet, a 1,463 square foot guesthouse and a 24 X 50 foot pool.

Sales:
10 Richbell Close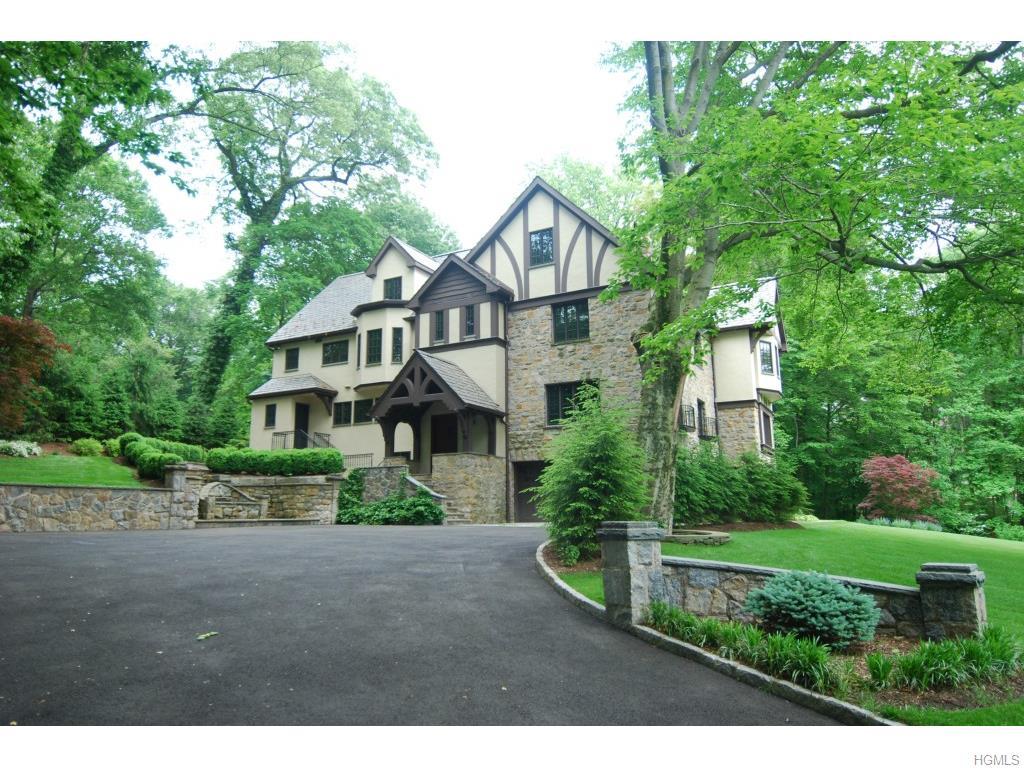 This gated estate on over two acres with a long private driveway on a quiet Murray Hill street features four fireplaces, hardwood floors throughout, custom gourmet eat-in-kitchen, a four story elevator, state-of-the-art heating and cooling systems and views of private landscaped grounds and gardens from every window and doorway.
Sale Price: $3,700,000
Taxes: $88,370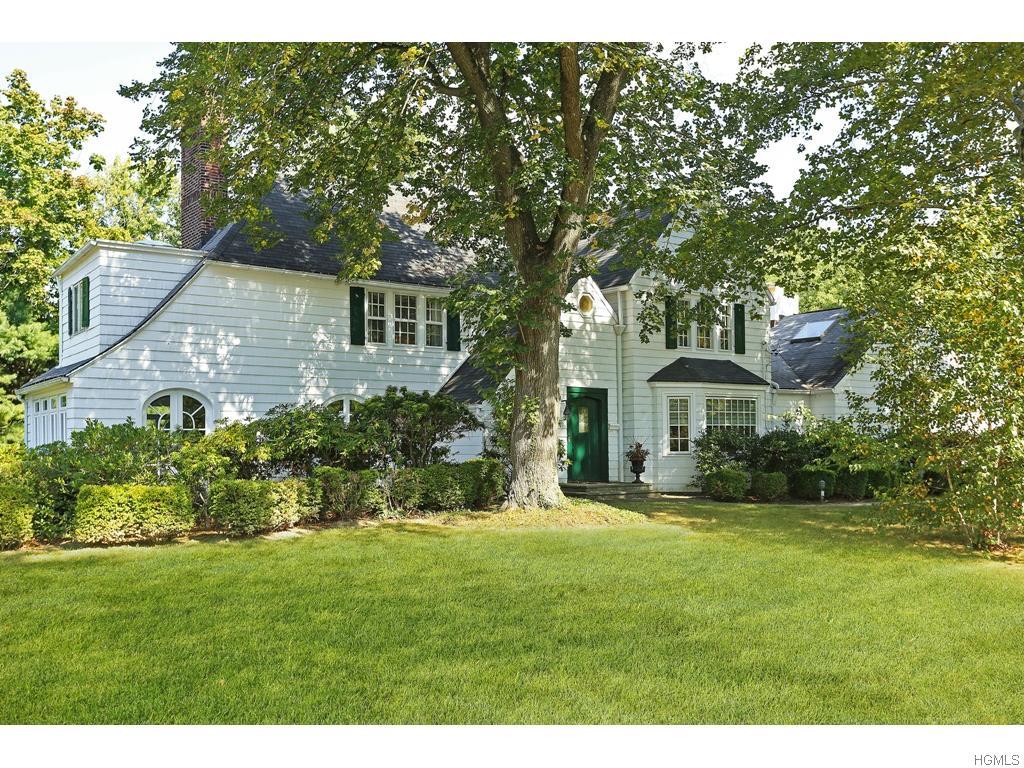 27 Murray Hill Road
Classic Colonial with updates over the years including the 1983 addition of the family room with skylights, eat-in kitchen with granite countertops and stainless steel appliances, and an expanded master bath with marble-top vanity, shower, Jacuzzi tub and skylight.
Sale Price: $2,600,000
Taxes: $48,241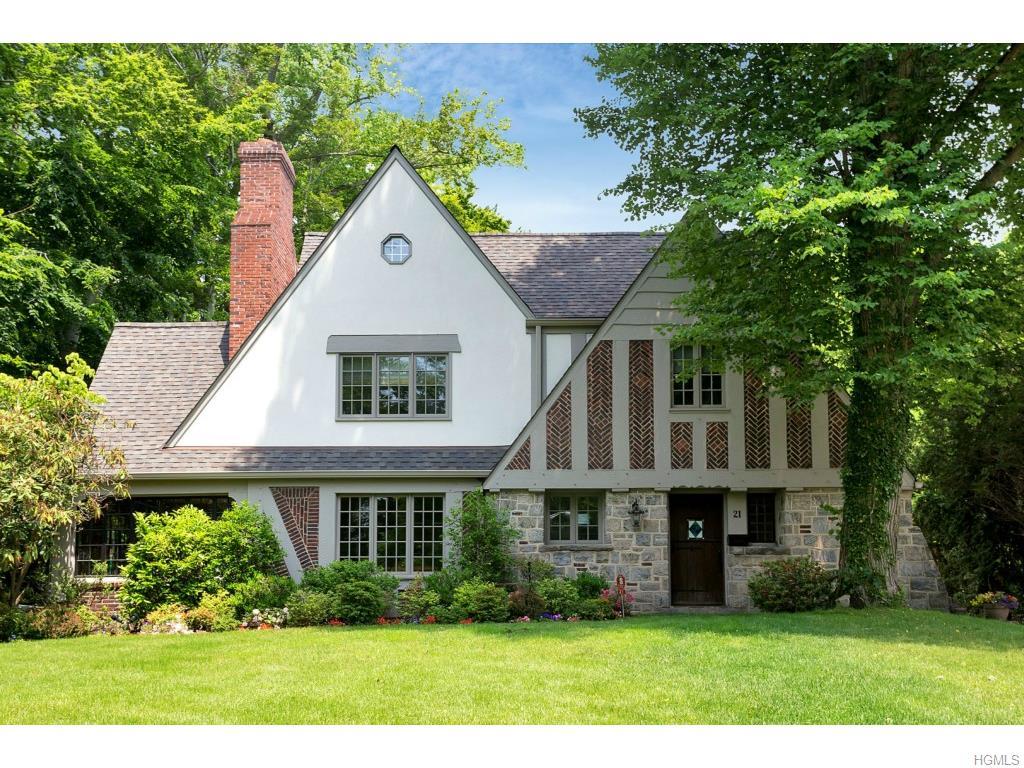 21 Fairview Road
This classic Tudor was fully renovated in 2012. It is situated on more than a half an acre level property on a cul-de-sac. On the first floor are a formal living room with old wood beam ceilings, a stone fireplace, the formal dining room open to the blue stone patio, a library/home office with doors that open to the garden, two powder rooms and a laundry room. The chef's kitchen has top of the line appliances with a marble center island and space for a large table all opening to a family room with french doors that open to the patio. There are four bedrooms with closets and a sitting/TV room. The master bedroom has two walk-in closets and a marble bathroom. There is a playroom in the finished basement, an office, an exercise room and a laundry (hook up) room. There is surround sound throughout the house.
Sale Price: $2,530,000
Taxes: $47,360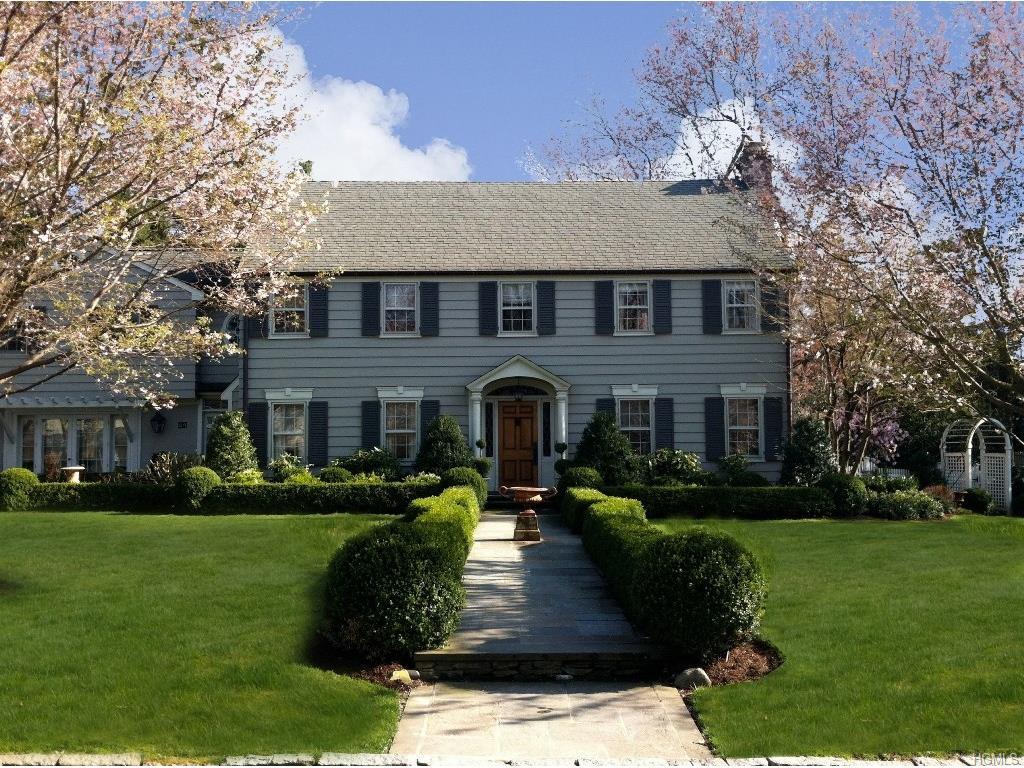 Edgemont:
64 Round Hill Road
This colonial is on .34 acres with specimen plantings, a natural stone patio, pergola and a stone wall. The gourmet eat-in-kitchen has custom cabinetry, quartz island, high-end appliances and opens to the family room with a cathedral ceiling, gas fireplace, and French doors to a patio. A bonus second family room/playroom, formal living room with a gas fireplace, dining room, library/study and powder room complete the first floor. Upstairs, the master suite features two walk-in-closets, a dressing area, and an en-suite bath. There are also three additional bedrooms, one with cathedral ceiling, three full bathrooms and a laundry area. An open study/den on the second floor separates the bedrooms. In addition, there is a back staircase.
Sale Price: $2,000,000
Taxes: $46,817
Scarsdale Trustees Vote to Object to an Application for a Residential Treatment Center in Murray Hill
Details

Category: Village Voices
Published on

25 November 2015

Written by

Joanne Wallenstein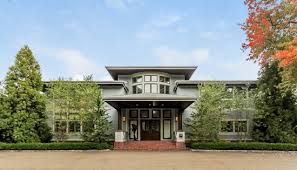 A hearing about an application to open a residential treatment facility in a residential neighborhood on Morris Lane in Murray Hill drew a record crowd to Village Hall for a pre-Thanksgiving meeting on Tuesday night November 24. Prior to the meeting, the Village had received 41 communications in opposition to the application and another seven petitions. The room was filled with both advocates and objectors, including representatives from Monte Nido -- the corporation who runs similar residential treatment centers in New York, California, Oregon and Massachusetts, attorneys for both sides, local residents who fear the impact of the center, others who believe this area needs the facility, the leaders of the Scarsdale Advisory Council on People with Disabilities and experts on anorexia, traffic and more.
Since the property is accessed on Morris Lane in Scarsdale but borders on Dorchester Road, it affects residents of both Scarsdale and New Rochelle. Furthermore, since it is located on a flag lot, the driveway crosses several neighboring properties and a sewer line easement was formerly granted to run a pipe through a property on Heathcote Road.
For those who are puzzled as to why a commercial facility would be permitted to operate in an area zoned for residential use, the answer lies in the Padavan Act which was enacted in 1978. This legislation dictates that group homes serving those with mental and physical health needs be treated as single-family homes and that local zoning codes cannot bar their establishment in residential areas.
According to attorneys, the case law shows that municipalities that challenge the law have had very little success. Scarsdale needs to act within 40 days of the October 27th application and approve the application, suggest an alternative location in the village, or object if there is clear and convincing evidence that it would cause an over-concentration of facilities or an undue burden on the community.
Mayor Jon Mark gave representatives from Monte Nido and the lawyers from both sides the opportunity to speak first, which used up most of the meeting time. The trustees than went briefly into executive session before they opened the regular bi-weekly meeting of the Board of Trustees and amended their agenda to give more time to those who wished to speak on the issue.
Following public comments, there was a pause for another deliberation among the trustees and the Village Attorney. When Mayor Mark returned to Rutherford Hall and delivered their decision, it brought cheers from the crowd. He announced that after hearing the residents and studying the documents they received, the trustees have decided to file an objection to the application with the Department of Health and Human Services "on the grounds of over concentration, and such other grounds as may exist, if any." He anticipates that the Commissioner of Health will schedule a hearing within 15 days, but asked Monte Nido to reconsider their plans, saying, "It would seem contrary to pursue a plan that elicits this level of opposition." Though the Village does have the right to suggest another location for the facility within Scarsdale, Mark said the trustees would decline to do so and asked Monte Nido to look for other options in southern Westchester to locate the facility. (Mayor Mark's full comments are shown below.)
Representatives from both sides presented persuasive arguments. Attorney David Steinmetz was retained by Monte Nido to support their application and noted that he had declined business from opponents of the home who had also asked him to represent them.
Seeking to head off objections about traffic, he argued that Monte Nido's home in Irvington houses 14 adults who have their own cars and often come and go from the property. In Scarsdale, the adolescent girls would not have cars of their own. He sought to warn trustees about objecting to the facility, saying similar homes had been opened in Southampton, Chappaqua and Port Chester. Claiming, "there will not be more than 6-8 people on site at a time," he said, "I am disturbed at the vituperative comments."
Vicki Kroviak, the Monte Nido CEO who lives in Irvington told the group that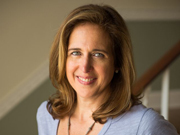 she suffered from an eating disorder as a teen and now has a child with special needs. She said Monte Nido chose Scarsdale because they were looking for a home in "lower Westchester that met our specific requirements." She said, we "receive a large number of calls from people who want us to take their adolescent daughters and we are not licensed to do that here." She said, "We have been looking for almost a year," and this home is large enough, has a large lot, beautiful rooms, a swimming pool, a six-car garage, wide hallways, an elevator and a "high degree of accessibility for those with physical disabilities."
Attorney Joshua Grauer of Cuddy and Feder represented four residents who live near the proposed facility. He discussed the "Unique natures of the lot," and limited access to it caused by a driveway which he said was 200 feet long and only 12 feet wide and poses a problem for cars, trucks and ambulances that might need to access the property. He said, "We need a full blown parking plan and site study in conjunction with the proposal. We are asking the village to review all of the facts and obtain all the details before you reach a decision. Does this location create an over-concentration and will it substantially alter the character of this particular locale. We contend that it will."
Traffic Engineer Bernard Adler sought to estimate the number of daily trips in and out of the driveway that would be generated by the new facility. While a single family home has on average 10 trips a day, he thought this facility would act more like a commercial site than a residence and bring anything from 32 to 64 trips a day to the street.
Mark Hauser of Heathcote Road said, "This is not about helping young girls. I looked into buying one of these facilities as an investment." He said, "Monte Nido is owned by a private equity firm who are focused on generating cash flow and profits. If it means charging more and cutting costs, so be it." He conjectured, "If it's sold, we don't know who will buy it and what they will do with it. There is nothing that prevents them from changing the license to accommodate different kinds of patients...Even if you impose regulations, how will you enforce and monitor these rules?"
Mayor Jon Mark asked attorney Steinmetz if he was willing to give the Village an extension on the 40 days to consider the project. Steinmetz replied, "We need to know what we will be asked."
Nancy Turett, a mother of four and an advocate for Monte Nido explained that her daughter had anorexia and had to be sent 1,000 miles away for treatment. She said, "That's why there needs to be a Monte Nido in lower Westchester. This property is perfect for meeting the needs of caring for these girls. I am a health communications advocate. Monte Nido has impeccable values. If you really want to get rich, you don't go into healthcare facilities. (The audience roared in response.) She said, "These people are only good and my daughter is alive because she had residential care."
Speaking for the Advisory Council for People with Disabilities Mark Carter said, "We met with Monte Nido and discussed the application with them. The facility meets a critical need for a treatment facility for adolescent girls. It would be the only one in New York State. As a result of our review process we support the application."
Marian Green, also of the Advisory Council said, "We have determined that the facility would not pose hazards or extra costs to the community. The girls will not go to school. They are an approved healthcare provider. They are a protected class of citizens."
Dr. Gil Botvin of Heathcote Road said he has lived here for 25 years and considers himself "immensely fortunate." He said, "We were stunned when we learned that a company planned to transform a house into a treatment facility.... They will need dieticians, nurses, specialty practitioners, cooks, housekeepers and workers. It adds up to a lot of people. They would be permitted to have up to 14 girls there. That's more than in any normal home in Scarsdale. They will need increased services such as fire, police and sanitation. It raises serious concerns about traffic and safety. Traffic on Heathcote Road is often backed up and it is already difficult for us to get out of our driveway. We appreciate the need for the facility but think it is wrong headed. Protect our interests by asking then to extend the review process and to provide information on impact on the community. Look at saturation in terms of Scarsdale and New Rochelle. There must be more suitable sites for a facility like this."
The Mayor again asked Steinmetz for an extension on the 40 days, and Steinmetz said, "We don't have the burden of proof. The municipality has the burden, adding, "We could certainly get a traffic study."
Dr. Mark Koch from Birchall Drive said "I work with hospitals and critical care units.
They change their missions when needed. This sounds like a hospital to me. I am worried about it."
Susan Biarritz of Dorchester Road said the intersection of Dorchester and Morris was already so dangerous that the children's bus stop had been moved. She questioned accessibility to the driveway, the lack of street parking and said, "this is not the right location."
Mark Jason of South Morris Lane said that there are 120 kids under the age of 15 living within 2 blocks of this site. He wanted to know what would happen to kids on bikes and skateboards when cars back out of the driveway onto Morris Lane.
Bob Berg of 32 Tisdale Road supported the application. Though he said he "was initially surprised," he did research on Monte Nido and the Padavan Law. He determined that Monte Nido was an "excellent organization," and that the Padavan Law is enacted to allow facilities like this in residential neighborhoods by supplanting all local zoning. He said he looked at case law and said, "No one has ever succeeded in challenging a home like this. I don't think the board would win a fight a court. I urge you not to try to delay to pacify the neighbors. Do the right thing and encourage homes like this in Scarsdale."
Michael Wachs of 18 Dolma Road said he has a son with cerebral palsey and he "can only imagine the pain and suffering of families with children with eating disorders." However, he questioned the location and said Monte Nido had made misrepresentations." He urged the board to get independent input.
A psychiatrist who lives on Morris Lane said that anorexia is on a spectrum of disorders that is difficult to treat. She said it is often associated with self-inflicted injuries like cutting, which could require ambulances. She said, "If you have 2 or 3 emergencies at the same time – can you bring in the staff? We will not do justice for the people who are being treated or the community to place a home at that site."
Bob Harrison said, "Scarsdale is a Village in a Park and this is not the right location for a facility. He urged the applicants to look at White Plains and reconsider their plans.
Emma Rose Turett, Nancy's daughter, said that she had to go to a treatment facility in Utah. She was there for six and half months and during that time there was only one ambulance at the facility. She said, "Monte Nido is for people who are mentally and physically stable. It's very rare for suicide attempts or runaways. It's a controlled environment and no one is ever alone."
With that, Mayor Mark read the statement below, announcing that the Trustees had decided to file an objection. He urged Monte Nido to look for other sites, but if they persist, Mark anticipated that the Commissioner of Health would hold a hearing on the matter within 15 days. Should the Commissioner decide in favor of Monte Nido, it is not clear whether the facility would open or if the Village and its residents would take other measures to block the application.
Statement from Mayor Jon Mark:
Monte Nido Padavan Notice

The purpose of the joint meeting of the Land Use and Law Committees held earlier this evening was to gather more information concerning a notice received from Monte Nido & Affiliates that it intends to establish a residential treatment center on 2 Morris Lane South. The facility would be for the treatment of up to eight adolescent girls ages 12-18 with eating disorders. The notice, received in hard copy on October 28, 2015 (electronically on October 27, 2015), was sent pursuant to Section 41.34 of the New York State Mental Hygiene Law – a provision referred to as the Padavan Law. A copy of the notice is posted on the Village web site under the Board of Trustees tab.

The Padavan Law has been on the books for 37 years. Its purpose is to permit certain facilities licensed by the New York State Office of Mental Health to be established in residential areas, notwithstanding local zoning laws that might otherwise prohibit locating these types of facilities in residential areas. By serving a Padavan Notice, Monte Nido triggered a 40-day period that started when the notice was electronically received on October 27th. Prior to the expiration of the 40-day period, the Village may do one of the following;

• Approve what is proposed in the notice;
• Propose alternate sites within its jurisdiction for the proposed facility; or
• Object on grounds that the facility would result in such a concentration of community residential facilities for the mentally disabled in the municipality or in the area in proximity to the site selected that the nature and character of the areas within the municipality would be substantially altered, a concept referred to as "over concentration."

If the Village takes no action within the forty days, the law would permit Monte Nido to proceed with its plan.
We note that because a small sliver of the property in question, specifically the access drive to the site that crosses the New Rochelle border, a similar Padavan Law notice was sent to the City of New Rochelle. Our Village Manager Steve Pappalardo spoke with the New Rochelle City Manager and learned that New Rochelle uses an Advisory Committee to review proposals of this nature and provide a recommendation to the City Council prior to the City taking any action. Mr. Pappalardo understands that as of today, the City of New Rochelle has yet to take any formal action on this matter.

At the meeting just concluded and during the course of this meeting, we heard from representatives of Monte Nido and from residents. We have also reviewed the materials submitted by their counsels over the past week or so. The gist of what Monte Nido has presented is that the facility would be operated in a very low key way – as a residence – with a view to protecting the privacy of those in treatment and with due regard for the residential neighborhood in which it is located. They represented there would be no signs or outdoor lighting announcing the facility, no vans with Monte Nido logos ferrying residents or staff, that anticipated parking needs could be handled on site, with no need for street parking. Visits to the facility by family members would be scheduled with no drop-in traffic. They also stated that the footprint of the existing structures would not be changed and that any modifications to the structure would be to the interior. Monte Nido would go through the Village's customary processes to obtain any building permits needed for such work. In terms of compliance with fire and other safety codes, Monte Nido has represented that they expect to have to comply with them as any other residence would. While Monte Nido noted that they did not have a contract to purchase the vacant lot next to their property on the corner of Morris Lane South and Dorchester, their acquisition of the property would include an easement over that lot in the event they needed to provide additional access to the house under applicable safety codes.
It is noted that prior to the meeting this evening, Monte Nido had hosted an informal meeting in the Library on November 15, 2015 at which their CEO, Ms. Vicki Kroviak, and some of her colleagues went over certain of the points just mentioned. About a dozen residents attended that meeting as did Trustees Lee, Pekarek and I. A handout prepared by Monte Nido, containing FAQs addressing certain of the points noted is posted on Scarsdale 10583.com.

For their part, most of the comments from residents we have received by letter and email over the past week and heard this evening strongly object to the Monte Nido proposal with a minority of comments in support. It must be said that residents of Scarsdale are sympathetic with the health issue Monte Nido seeks to address. Many of us are aware, either from experience in our own families or in families of friends, of the prevalence of eating disorders in adolescents and the need to treat those disorders. Some residents also understand the desire for discrete treatment centers that allow services to be provided in a home-like setting in order to allow those being treated to experience an ordinary day-to-day routine as part of their recovery process.
However, while the particulars of the residents' objections vary there is a common theme, namely that the siting of this type of facility in a residential neighborhood is simply inappropriate. The Heathcote area through which Morris Lane runs has been an exclusively a residential area throughout its more than 100-year existence as a developed part of the Village. Neither Monte Nido, nor any other facility similar to the one proposed, could locate in that part of the Village absent the Padavan Law.

This Board has listened to the residents who have written and appeared before us. In light of what we have heard, our review of the materials before us and after consulting with counsel, it is the intention of the Board to file a notice of objection to the Monte Nido proposal on the grounds of over concentration, and such other grounds as may exist, if any. However, although one of the alternatives under the law is to propose alternative sites within the jurisdiction, it is not likely that the Village will pursue that route under the statute since Board does not feel it appropriate to suggest Monte Nido relocate its proposed facility from one Scarsdale neighborhood to another. It is noted, however, that even a cursory look at on the internet indicates that there may be many properties available in Southern Westchester that might meet the needs of Monte Nido for the proposed facility.

It is our understanding that once the objection is filed, either party may request that the Commissioner of Mental Health conduct a hearing on the matter. The Commissioner must then conduct a hearing within 15 days of any such request and make a determination within 30 days after the hearing. It is hoped that during the pendency of the matter, Monte Nido will seriously consider, or reconsider, alternatives in other areas that would meet its needs. Separate and apart from its treatment mission, it would seem contrary to Monte Nido's business interests to pursue a plan that prompts the level of opposition that has been elicited by this proposal. Once we hear back from the Commissioner, and depending on what the ruling is, we will consider what next steps, if any, to pursue. In the interim, if people wish to submit additional materials to the Board, they may be emailed to clerk@scarsdale.com which will cause them to be distributed to the Board and relevant Village staff.
Giving Tuesday -December 1st
Details

Category: Parenting
Published on

24 November 2015

Written by

Stacie M. Waldman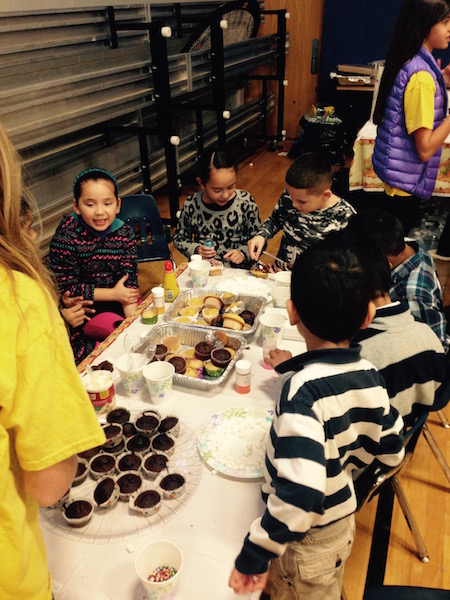 "How wonderful it is that nobody need wait a single moment before starting to improve the world," wrote Anne Frank in her diary in 1944.
We all know the WHY we should get involved, but the WHAT and the HOW are can be more challenging to figure out on your own, so here are some easy, quick, and meaningful ways to get involved in giving during the holidays. Many recent Facebook posts on Scarsdale Moms and Westchester Moms ask about how one might participate in charitable work here in Westchester over the holidays. Some want to include their children in doing good deeds during the holiday season.
A mom of two in Edgemont works hard throughout the year to keep her kids involved in charitable work. "Every child is different," she said. "I take my son to volunteer because he is eager to help and serve and others. He enjoys it. I take my daughter to volunteer because while she can be kind when she chooses to be, she often puts herself first and is not eager to share or care for others." This mom told me that she continues to involve her daughter in volunteer work so she can learn how good she has it, and how good it can feel to help others. "As she gets older," she added, "I will continue to make a point of including it and requiring it from her."
Here's the low-down on some good deed opportunities in the Scarsdale area.
Donate Money or Items
A Quaker Ridge mom of two does the same thing we do during Chanukah and it can be done for Christmas or birthdays as well. One night, their gift is a gift of money that goes to a charity to which they would like to donate. My kids are 5 and 7 so we have always helped them figure out a cause that is important to them. My daughter loves animals (and dolphins especially), so last year she donated to the Clearwater Aquarium in Florida (home of the tail-less dolphin from Dolphin Tales 1 and 2.) My son loves soccer and we found a charity that brings soccer equipment and training to impoverished communities in the U.S. and abroad. For her birthday, my daughter asked friends to donate pet items which she gave to a local shelter. She certainly got something out of this because they let her play with the animals and wrote her a beautiful thank you note, and now she wants to do the same for her birthday this year. Bringing her to the shelter really helped her see that she was helping the animals. Be sure to check out a site like www.charitynavigator.org before you donate money.
Jen Premisler, a Quaker Ridge mom of

two sons (ages 5 and 2) has found a wonderful way to bring charity into her home. "It started three years ago when our family was talking about Chanukah and what the kids needed or wanted; it occurred to us that our kids didn't have a true need for anything. I don't apologize for that," she continued, "but I think our boys should understand what other kids may feel during the holidays. Instilling a sense of community responsibility in them was important to us." Jen started a Chanukah tradition: one night her boys would not receive a gift but rather give a gift to a child that would otherwise not receive one. "We wanted the gift to be donated to a child locally so it was related to our community responsibility," she said. "They come shopping with me for the gift and we donate it." The first year they found a local place for gift donation but quickly realized that others wanted to participate as well. Jen found a way on her own to partner with Grace Church and Lifting Up Westchester. "My partner there, Nancy Inzinna, has been amazing throughout this journey," she said. Last year, she put a post on Facebook about what they were doing and encouraged others to join resulting in 30 families donating over 50 gifts. This year over 80 donated gifts have been promised by families in the Scarsdale community. "Lifting Up Westchester supplies the wish list from kids at the shelter and who are a part of their after school program," Jen said. "We bring the gifts to Lifting Up Westchester during Chanukah. Families that have donated gifts come with us so that kids can see what it looks like to bring this many gifts and give them away. One night of Chanukah we talk about how we donated and delivered the gifts when we light the candles. Contact Jen at jen.premisler@gmail.com if you'd like to see an underprivileged child's wish list and donate a gift.
Leslie Chang, a Scarsdale mom, is a board member with Family Services of Westchester and looks forward to its adopt-a-family program every year. "Participating in FSW's Adopt-a-Family program has become a part of my family's holiday tradition. Last year, our adopted family was a mother with 4 children who had escaped an abusive situation. The mom had just started an entry-level job and was working hard to overcome trauma and financial obstacles. Giving to another local family in their time of need is what the holidays are all about and it's nice to share that sentiment with my children," she said.
Donate Blood/Plasma/Platelets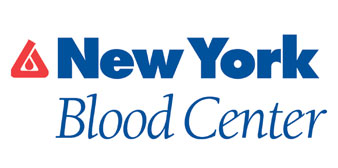 The New York Blood Center in Elmsford is a permanent blood donation center. You can donate once or on a regular basis and they accept blood, plasma, and platelets. You can be creative with blood donation and even make a date night out of it with your partner. The Elmsford location has later hours on Tuesdays and Thursdays and a back route gets you to fabulous restaurants in Tarrytown in 7 minutes.

I have brought my kids with me to donate blood and the techs have been great at explaining to them how donating blood can help save someone's life. This is recommended for kids ages 6+ and they should be able to sit for at least 30 minutes. Your kids might even get treated to a snack and stickers.
The Red Cross holds regular blood donation drives all over Westchester.
Local hospitals also have blood donation centers. Call for specific donation policies and donation center hours.
Thank our Civil Servants
A great and easy way to say thanks to Scarsdale's firefighters, ambulance workers, or police is to drop off a tray of food for them. (Sandwiches, cookies, even a couple of pizzas.) Kids will love saying thank you and if they're old enough to make cards or pictures, this is always appreciated.
Church and Synagogue-based Volunteering/Charity
Contact your local religious organization about volunteer activities. Many regularly hold food drives, winter coat drives, and general clothing drives. Kids love the feeling of dumping bags of food into collection containers. Laurie Feinstein, a mom of two in Edgemont, volunteered through her synagogue this past weekend preparing food for a Thanksgiving feast hosted by the Coachman homeless shelter in White Plains. "I hope my children learn two things from the experience," she said. "One is that everybody does not have what you have so be grateful for the food, shelter and clothes that just appear in your lives. The other is that you can use your time and two hands to make someone else's day better." She tells her kids, "the bread you knead will be eaten by a child happy to pick it out of the bread basket. The cake you bake will possibly be the only dessert that child has for a week. The Thanksgiving decorations the volunteers put up may be the only ones that have ever been hung up just for them." Laurie will literally tell her children, ages 5 and 7, that while it can be sad to think about what people don't have, it also reminds us of how much power we have in our hands to make someone's life better, even if it's just for a night.
School Charity Collections
Scarsdale schools do a phenomenal job of encouraging children and parents to help those that are less fortunate. Look for information that comes home with your child about what is being collected or go to the school's website for more information.
Westchester County Diaper Bank
The Junior League of Central Westchester (JLCW) has partnered with County Executive Rob Astorino and the Department of Social Services to open the very first diaper bank in Westchester. JLCW and its partners have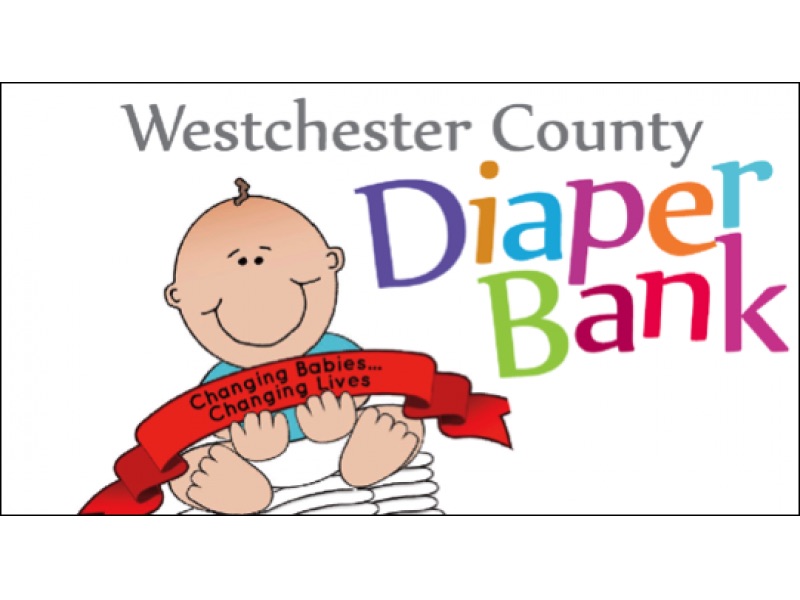 worked hard to increase the awareness of the need for diapers which are not a luxury item for parents. Diapers are not covered under federal assistance programs and some families must choose between buying diapers or formula, food and medication. Kids are really able to understand this concept, and there's something very cute and meaningful about watching your 3-year-old throw a big pack of diapers in a diaper collection bin. Bins exist all over Scarsdale and you can even host your own diaper drive at your child's preschool, church, synagogue, or fitness center.

Volunteer New York!
The mission of Volunteer New York is to "...inspire, mobilize, and equip individuals and groups to take positive action to address pressing challenges, support nonprofits and strengthen the quality of life in our community." The search engine on their website will allow you to learn about every volunteer opportunity in the area, and actually sign up for dates and times. "We encourage adults to serve, youth to build character, families to bond, young professionals to lead, mature adults to share their wisdom and businesses to support our community," the site reads. And they mean it- many volunteer spots welcome children of various ages.

And, of course, if you'd rather donate money, Giving Tuesday is coming up on December 1st. Just be sure to check out a site like www.charitynavigator.org to ensure that your charity is highly ranked.
Local Chef Adds Spice to Seasonal Ingredients
Details

Category: Innovators
Published on

23 November 2015

Written by

Joanne Wallenstein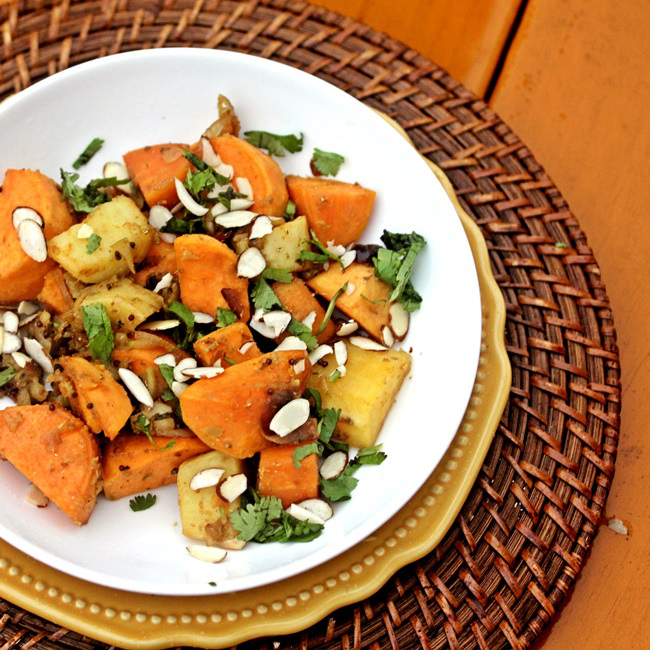 Award winning cookbook author, teacher and Westchester resident Rinku Bhattacharya writes the blog, Spice Chronicles and is the author of two cookbooks, The Bengali Five Spice Chronicles and Spices and Seasons, Simple, Sustainable Indian Flavors.
She lives in Westchester in a small and rather chaotic home surrounded by a leafy backyard where she shares her food capers with her gardener husband, two young children and a foodie cat named Benji. Rinku and her family lead a simple and sustainable lifestyle.
Rinku's practical approach to seasonal Indian cooking is showcased on her blog, "Spice Chronicles." As a working soccer mom, Rinku intimately understands the challenges of getting dinner on the table with limited time to do so: a scenario that inspires recipes that are practical, foolproof and healthy.
Since 2006, Rinku has taught culinary classes that focus on Indian food, seasonal living and the essentials of spices from her home-based cooking school. She offers courses at Westchester Community College; Hilltop Hannover Farm; and the Hudson Valley Hospital Center. During the summer, she is often found in farmers' markets, doing demonstrations and learning from local farmers.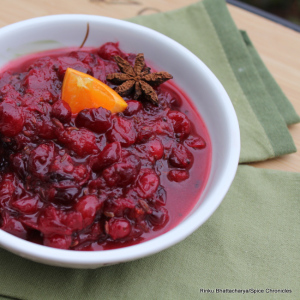 If you're thinking about adding some Indian spice to your holiday table, check out her recipe for sweet potatoes with shallots, coriander and garam masala and her cranberry and clementine chutney.
Click here to see a video of Rinku making curried chick peas with bell peppers in a film made by Scarsdale's Amy Stern.
The recipe can be found here.
37% Mandarin Dropout Rate at SHS Speaks to District's Commitment
Details

Category: Shout it Out
Published on

30 November 2015

Written by

Joanne Wallenstein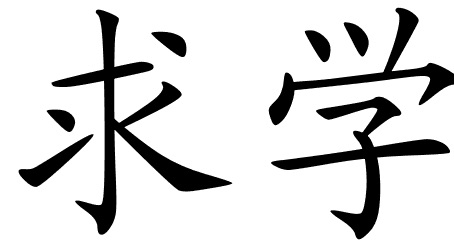 This letter was sent to Scarsdale10583 by Julie Zhu of Harcourt Road:
In the newly published November 2015 World Language Report, the Administration cited the following increasingly high dropout rate of Mandarin students in the High School:
The historical enrollment of first­ year Mandarin students is as follows:
2011-­2012: 50 students (open to all students in grades 9-­12) [2%*, 14%**]

2012-­2013: 18 students [6%*, 11%**]

2013­-2014: 16 students [6%*, 18%**]

2014-­2015: 27 students [0%*, 37%**]

2015-­2016: [pending]
* Drop rate during the course.
** Discontinue rate at the end of the year (does not include graduates)
In the absence of context, this information suggests a lack of student interest and/or commitment at the High School and, by extension, yet another reason not to start Mandarin at the Middle School. On the contrary, this is strong evidence that Mandarin instruction needs to start earlier than High School.
What the dropout data alone fails to tell us is that since the Mandarin program began over four years ago in September 2011, High School students have only been encouraged to take Mandarin as an extra course on top of their already full course load. Middle School counselors and High School deans routinely emphasize to parents and students that colleges prefer students to take as many years of language instruction as possible, which means continuing the same language that the student began in Middle School. In addition, students who have taken either French or Spanish in 7th and 8th grade already have earned 1 year of High School course credit that few would want to give up. As a result, High school students are essentially being encouraged to add Mandarin only as a second or even third World Language. It is therefore no surprise to see Mandarin being dropped as students become overwhelmed by their extra course load and concerned about their GPA.
The appropriate question we should be asking is not how committed our students are but how committed our District is to Mandarin. To answer this question, one could begin by going back to the District's "2008 World Language Committee Report." According to the 2008 Report, the Committee did initially recommend starting Mandarin instruction in 6th grade. Even though Mandarin eventually started only at the High School in 2011, it was, however, done with a clear intent that roll out to the Middle School would be the second of a two-phrase implementation.
We are now standing at a critical juncture. The Board and the Administration have a choice to make: Cut what some might perceive as 'losses' by eliminating the 4-year-old High School Mandarin program, or properly nurture the growth of the now stunted program by offering Mandarin starting from the Middle School. Keeping the status quo of Middle School "World" -- that is, European -- language offerings (Spanish or French) is neither being fiscally responsible to the tax payers nor serving and preparing our students well for the converging and interdependent world we live in.
It is time to honor part two of our District's 2008 commitment to a full Mandarin program, including instruction in the Middle School.

Julie Zhu
Harcourt Road
300 Students from 30 Schools Participate in Scarsdale Debate Tournament
Details

Category: Neighborhood News
Published on

23 November 2015

Written by

Marie Ceske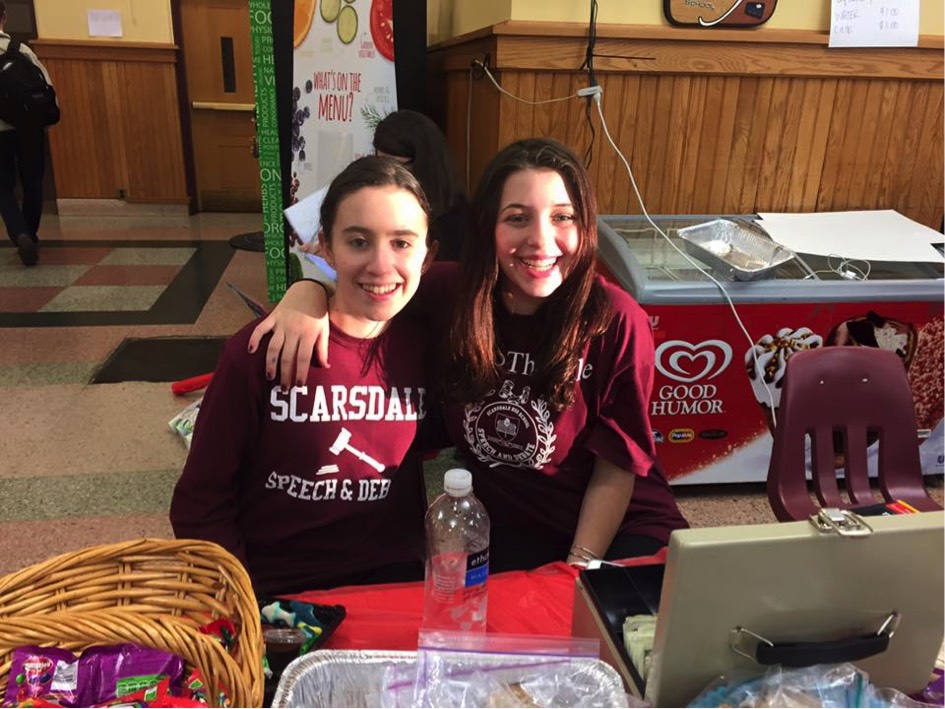 Scarsdale High School hosted its annual Scarsdale Invitational Debate Tournament on November 13-14. This year was the largest event the team has ever sponsored, drawing the most competitors and raising the largest profit in its eleven-year history. On Friday afternoon, 300 students from 30 different high schools arrived at Scarsdale. They came from six states - New York, New Jersey, Connecticut, Massachusetts, Pennsylvania, and even Florida.The tournament's success depended on the help of over 100 members of the Scarsdale Speech and Debate Team, many parents volunteers, and coach Joe Vaughan. They all worked tirelessly throughout the weekend to make sure the event ran smoothly, providing delicious meals all weekend long, housing competitors and judges who had traveled long distances, and managing the many logistics of the tournament itself.

The tournament offered competition in four categories - Varsity and Novice Lincoln Douglas Debate and Varsity and Novice Public Forum Debate. The Scarsdale Invitational is a national circuit tournament, meaning competitors who reached the semi-final round in Varsity fields received half qualifications to the Tournament of Champions, the prestigious national tournament. The winners in Varsity Public Forum were from Delbarton, New Jersey and the winner in Lincoln Douglas was from Lake Highland Preparatory, Florida.
All in, it was a fun but busy weekend. The team looks forward to hosting the same event next year and can't wait for the rest of the season that is in store.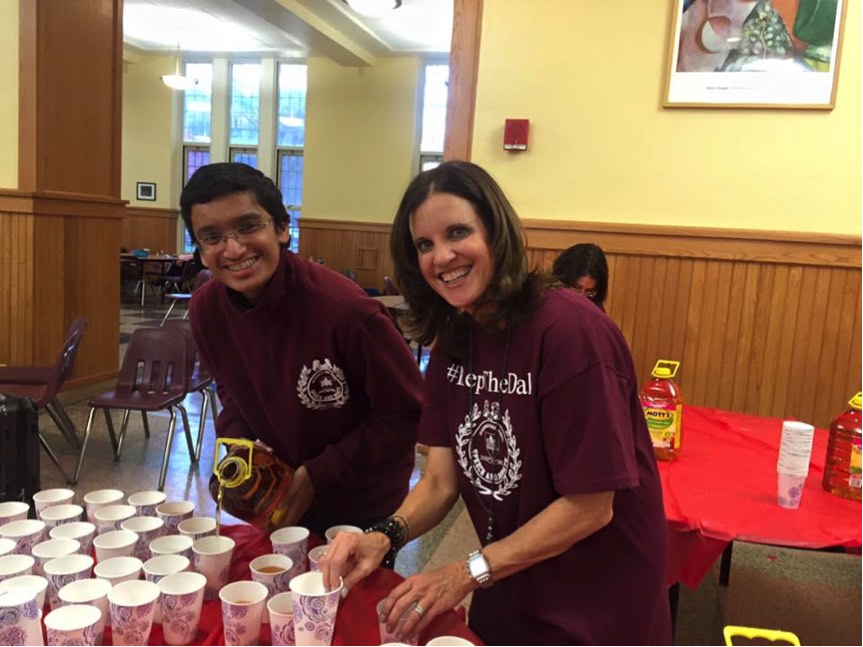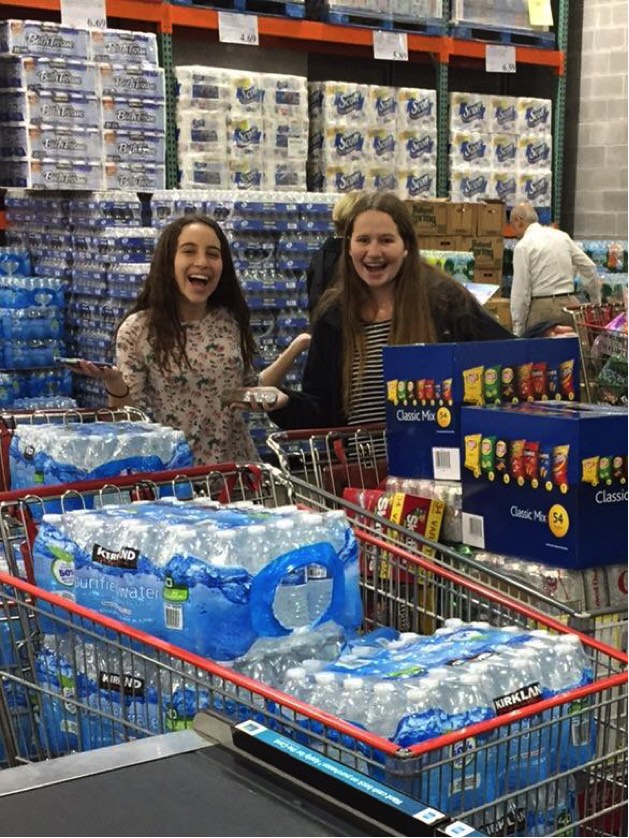 Residents Debate Group Home Application for Murray Hill
Details

Category: The Goods
Published on

18 November 2015

Written by

Joanne Wallenstein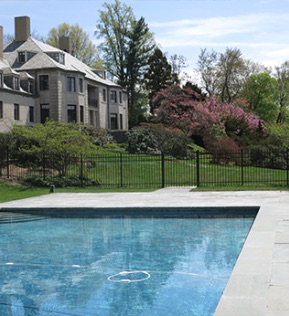 Representatives from Monte Nido, a company that has applied to run a residential adolescent treatment facility in a private home at 2 Morris Lane in Murray Hill sought to diffuse opposition from community members at a meeting at the Scarsdale Library on Sunday November 15. The meeting was attended by residents and realtors who are concerned about the presence of the facility in their neighborhood. They fear additional traffic, object to a commercial enterprise in their midst and are worried that the group home will cause a depression in the value of surrounding homes in their neighborhood, which borders both Scarsdale and New Rochelle. A realtor said that agents would need to disclose the presence of the facility to prospective buyers of neighboring homes and wondered how that would affect future sales.
Attending on behalf of Monte Nido was Carolyn Costin, who founded Monte Nido in 1996, Dr. Doug Bunnell, the Chief Clinical Officer, CEO Vicki Kroviak and Westchester resident and mother of an anorexic girl, Nancy Turett.
Though local zoning code prevents businesses from opening in residential areas, a NYS law called The Padavan Act requires the Village to treat group homes as single-family residences. Unless the Village can prove they are saturated with group homes or find a comparable alternative site they must allow the facility to open.
Monte Nido claims that the home will be licensed to accommodate eight girls who will be managed by six to eight staff members during the day, and two to three at night. The will be licensed and monitored by the NYS Office of Mental Health and the residents will not attend Scarsdale Schools. They plan to accommodate all cars on the property and do not plan to purchase a vacant lot nearby to build a parking lot. The group promises to be "discreet and private," and when the girls leave the property they will be accompanied by staff members.
Monte Nido is a for-profit enterprise and will pay the $130,000 in property taxes for the home. Fees to stay at the home are said to be $1,000 per day.
Opinions about the application among residents vary widely. A woman who lives near another group home in Scarsdale told us that she never would have known it was there if someone had not told her. Others say that their own daughters could need help and welcomed the applicants. A person who commented on an article on Scarsdale10583 wrote, "I'm struggling to understand how this home will alter the traffic flows in Scarsdale, any more than the myriad construction, contractors and landscapers vehicles are doing now. So that really shouldn't be a concern. And it's hard to fathom how a home like this will SUBSTANTIALLY ALTER the character of the neighborhood – any more than the monstrosity at Five Corners has done. Will the Monte Nido folks significantly alter the home from the exterior, building on to what is existing? If so, then perhaps the assessed value increases and they pay more taxes. Will they pay their tax bill and maintain the property in the manner of the other homes in the neighborhood? I suspect they will. Will the residents and employees adhere to local laws and be good citizens of the village? Again, I suspect they will and will have no greater levels of incidents that that which is found currently across the village."
"We should not dismiss any program that has the potential to treat or assist with issues that cause depression or even suicide – whether in our community or outside. As we have seen too many times, and within the village, it's a growing problem."
"Furthermore, I would believe that if any of the opposition has had a loved one that has dealt with emotional issues similar to those of the girls that will inhabit this home, their objections would be swept away like the fallen leaves so swiftly raked off their property by their landscapers."
Those who oppose the facility are circulating a letter that they are encouraging their neighbors to forward to the Mayor. Here's what it says:
Our Community is in Jeopardy:
Let the Village know OUR residential community is NOT the place for another treatment facility!
If approved, we believe this facility WILL:
• Increase traffic in our neighborhood due to staff, patients, guests and emergency vehicles at all hours of day and night;
• Substantially alter the character of our neighborhood;
• Make our neighborhood less desirable to live in and even potentially reduce property values; and
• Add yet another treatment facility to the Heathcote community (there are already 8 in the immediate area!).
Come to the Land Use meeting on November 24th at 6:30 p.m. to urge the Village to suggest alternate, far more suitable sites in lieu of this utterly untenable location and to explore all issues of public safety connected with this proposal as we understand that some patients treated by Monte Nido have a history of substance abuse or drug addiction.
Monte Nido met little opposition in Irvington when they purchased their first property in Westchester to open another treatment home for people who suffer from anorexia. However, they later filed an application to purchase a second home adjacent to the first in order to expand their capacity. That application spurred opposition from neighbors and Monte Nido withdrew it, saying, they did not want to garner "ill feelings."

It is not clear how and if community views will affect Monte Nido's plans for Scarsdale. Learn more at a meeting of the Law and Land Use Commitees of Scarsdale Village scheduled for Tuesday night November 24 at 6:30 pm at Village Hall.
Below find an FAQ from Monte Nido: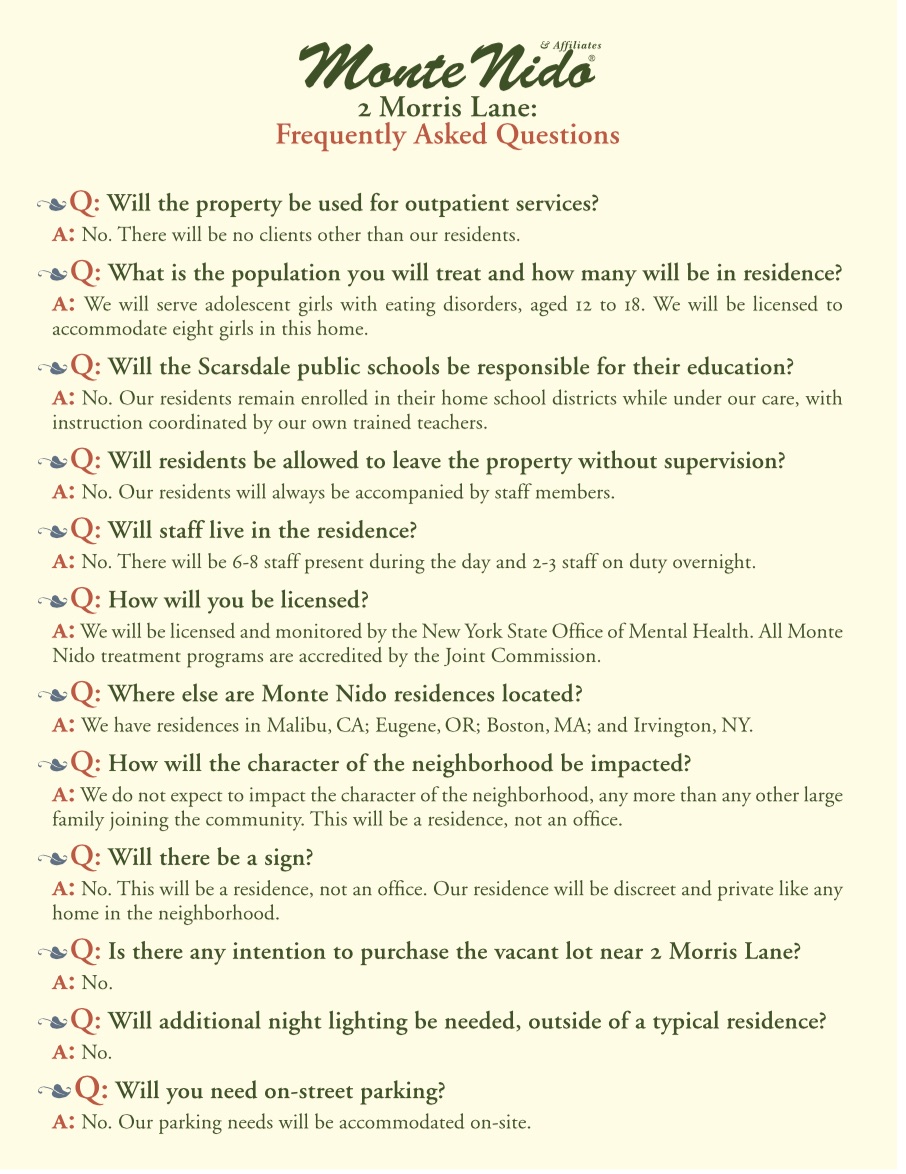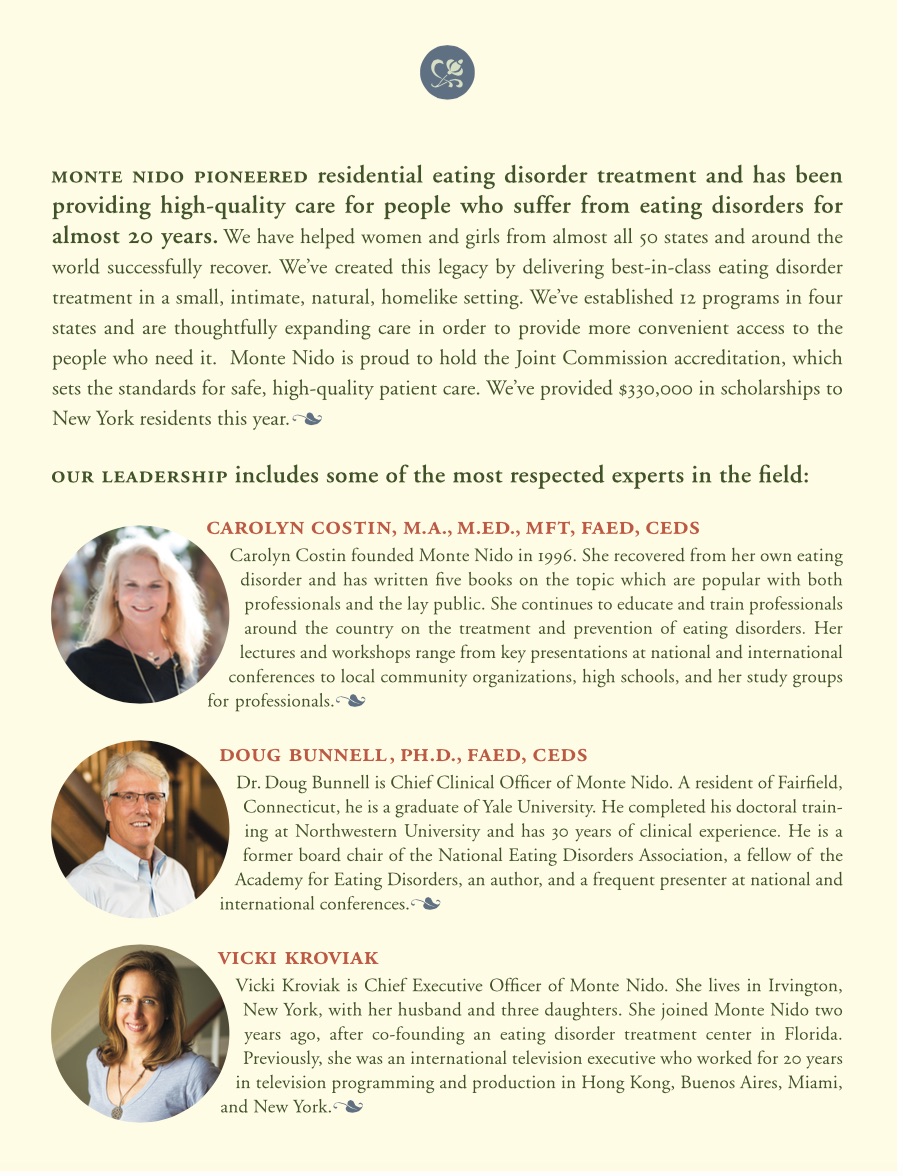 Remembering Fozia Maroof
Details

Category: People
Published on

26 November 2015

Written by

Joanne Wallenstein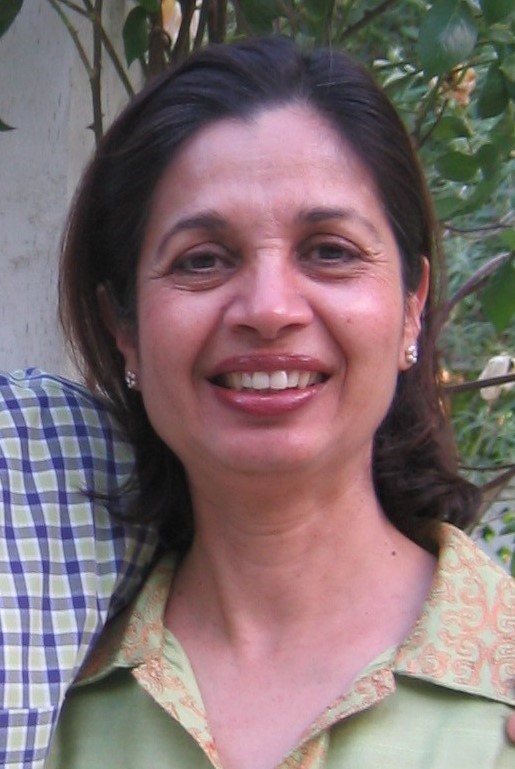 After a long and valiant struggle, Fozia Maroof passed away on Tuesday, November 17, 2015 at the age of 67 at Memorial Sloan-Kettering Cancer Center in New York. She had been living in Scarsdale for the past 25 years, having spent her earlier years living in eight different countries in 3 continents with her husband, an international banker, and children. She spoke five languages fluently and immersed herself in the culture of the country that she was living in at the time - an interest that, once acquired, she continued to maintain throughout her life. She made friends easily wherever she happened to be and maintained lasting interest in them and their families forever afterwards.
Fozia was born into a prominent family of Hyderabad State in pre-independence India. She was fearless in moments of social uncertainty, befitting her aristocratic ancestors. She had the same friendly charm and confidence whether meeting a President or someone less exalted. She was a creative person who held a Masters in Chemistry, and indulged in her passion for cooking delicacies from her native Hyderabad and all her adopted homes with the finesse of a gourmet and the consistency of a scientist. Long before it became widely accepted, she was committed to organic and locally-sourced produce and healthy eating. Fozia loved the outdoors - visiting gardens and parks, walking and yoga. She was noble in her kindness and prayerfully humble before God. She prayed daily and put her faith above all else.
Fozia leaves behind her husband of 46 years, Farooq, son Feisal, daughters Farahnaz and Faryal, daughter-in-law Sana, sons-in-law Jason Chopoorian and Ian Fraser, and three grand-children.