We Lived Through Last Week ... Thanks to Our Generator
Details

Category: On Our Radar
Published on

14 March 2018

Written by

Jeff Blatt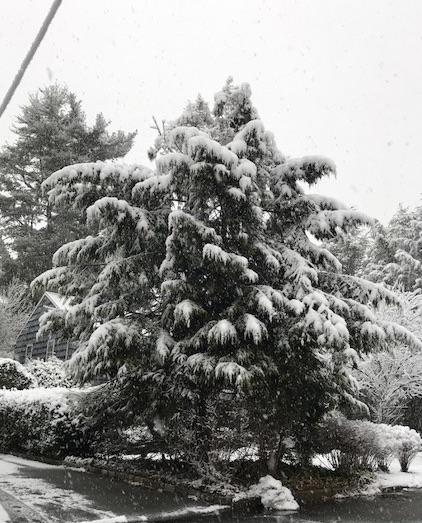 (Contributed by Jeff Blatt on Walworth Avenue who was out of power for 8 days last week.) I'll admit it. I love my generator, Elecktra. She was born in August 2012, just two months prior to Hurricane Sandy. ConEd had done everything in its power to delay Elecktra's arrival, but I had persevered and the hour of redemption was at hand.

As my family and I sat in the basement while Sandy's violence whipped through Scarsdale, we all knew the power was about to go out. We put our trust in Elecktra – a 20kw beast – and waited. My mind drifted back to a conversation regarding the size of the generator I wished to purchase. My electrician had asked, "Do you want to be able to run your air conditioners?" and I had replied, "Fred, I want to be able to run my neighbors' air conditioners."
Sitting in the basement, as our house shook, I assured the children that we would not be without power and then, the lights went out. We sat in silence, waiting, and less than a minute later, the generator went on and lo, power was restored. This was a great and now legendary moment in my house and my children chanted "Yay daddy, yay daddy, yay daddy." I believe that my wife Erin, a tough judge if ever there was one, was at least moderately impressed. Elecktra ran flawlessly for eleven straight days until Con Edison restored power.
My view is that, for those who can afford it, and who are subject to above ground power wires, a generator is now a must-have appliance, no different than a stove. I say this not for the comfort a generator provides, though there is that, but for preservation of one's home. Global warming promises more extreme weather in the years and decades to come, and losing power in the dead of winter can easily lead to frozen pipes and all the associated misery that comes with such a development. In essence, one can view the cost of a generator as a form of insurance. I also believe the presence of a generator increases the value of my home.
Before Elecktra, we lost power with some frequency, often for a day or two at a time. We stayed in hotels, threw out frozen food, and spent money dining out. We no longer incur these expenses.
We lost power last Friday, as did many Scarsdale residents. Elecktra ran for more than seven days until power was restored, and I have no doubt that she'll be called upon to serve again.
Add a comment
Note from SHS Principal Kenneth Bonamo Re: Walk Out on March 14
Details

Category: On Our Radar
Published on

12 March 2018

Written by

Joanne Wallenstein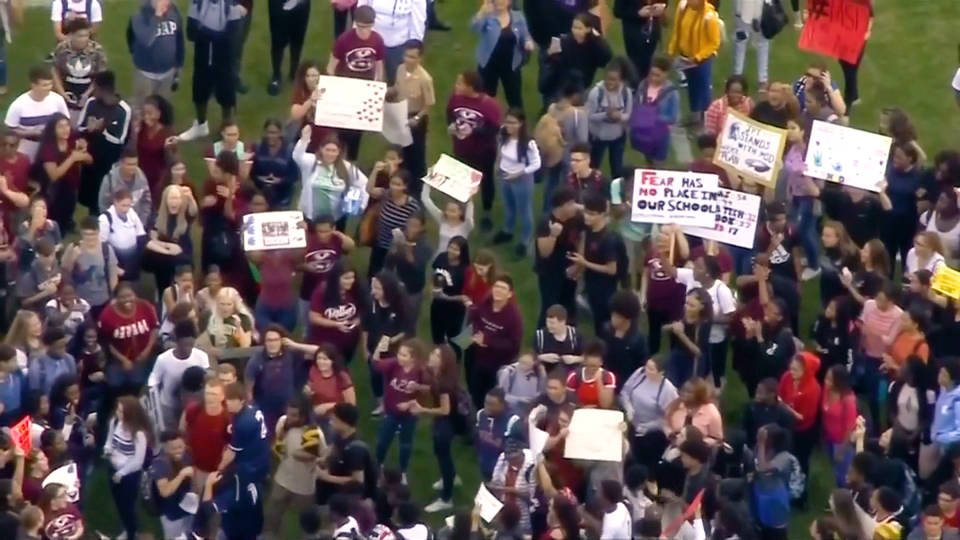 (Here is a note to parents from SHS Principal Kenneth Bonamo) As you are likely aware, many of our students are planning to participate in a walkout on Wednesday, March 14th, in response to the tragedy in Parkland, Florida, last month. While we support students in exercising their right to engage in political activism, we must be careful not to support any specific political messages as an institution. We think we have found a way to walk this fine line, and I am writing to share with you our plan for the day.
The national organizers have indicated that the event will begin at 10:00 a.m. I have asked our school government officers to work with students who are leading various activities at that time and apprise us of their plans for the day so that we may plan for the safety and security of our students, which is our primary concern. Therefore, the campus will be closed to visitors and traffic from approximately 9:45 until 10:45 on the morning of March 14th. While we understand that parents and other community members may wish to participate or observe the students' activities on this day, safety concerns necessitate that we keep the campus closed to visitors during this time. If you have an appointment in the school building or in the district office at that time, please call or email your contact person to reschedule it for another time. We will be asking the Scarsdale Police Department to assist us with securing the campus during this timeframe.
Although many members of the faculty wish to at least memorialize the Parkland victims, our first obligation is to provide a regular instructional day on March 14th. As a result, I have asked teachers who are teaching classes during that time to remain in their classrooms and teachers who are not assigned to a class at that time to assist with the overall supervision of the activity and to provide safety and security for the campus. Teachers' presence in classrooms or at the activity should not be interpreted as a sign of support or lack thereof, but rather a fulfillment of their obligations as staff members for the day.
We expect students' activities to be peaceable and in compliance with the code of conduct. We will do our best to allow students to express their opinions, and we remind participants that the code of conduct governs student behavior during the school day. The school is not approving students' plans for the day or any messages that will be shared, nor is it facilitating any awareness campaigns beyond this letter to the community.
Regards,
Kenneth Bonamo
Principal
Add a comment
Police Arrest Two for Burglary of Home on Mamaroneck Road
Details

Category: On Our Radar
Published on

22 February 2018

Written by

Joanne Wallenstein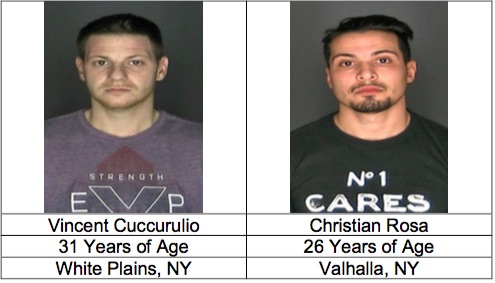 Quick work by the Scarsdale Police led to the arrest of two young men for the burglary of a Mamaroneck Road home at 1 pm on Wednesday February 21. Officers noticed suspicious activity in the area and checked the unoccupied house and found that it had just been burglarized. They tracked two men who were seen on the property and took them into custody a short time later at a different location.

The two men, Vincent Cuccurulio, age 31 of White Plains and Christian Rosa, age 26 of Valhalla, were found with stolen property --mainly jewelry -- from the house and they were both charged with Burglary in the 2nd Degree, a Class C Felony. Police report that both had previous criminal convictions and are the subject of an active and ongoing investigation. Additional charges are possible.
Both defendants were arraigned on Thursday morning, February 22, 2018 in Scarsdale Justice Court and remanded to the Westchester County Jail. The Scarsdale Police Department was assisted by the New Rochelle Police, Greenburgh Police, White Plains Police and the Mount Pleasant Police.
Add a comment
TED Talks Come to Scarsdale
Details

Category: On Our Radar
Published on

26 February 2018

Written by

Joanne Wallenstein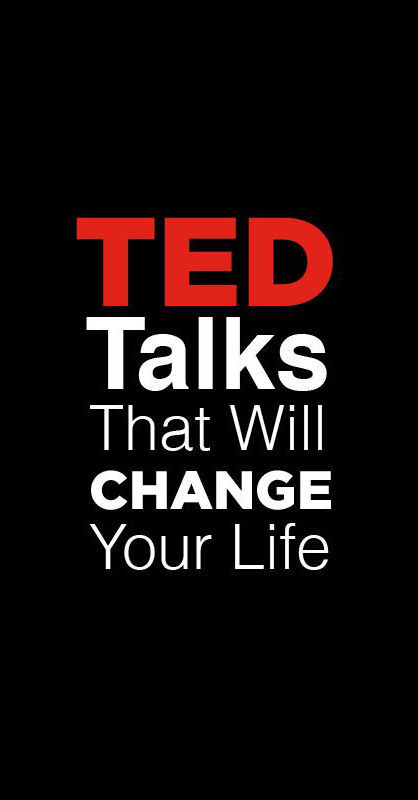 On Sunday March 11, Ted Talks will come to Scarsdale. The event, to be held in the SHS auditorium, will feature talks on a range of subjects from entrepreneurship and human rights to journalism and comedy, all curated for a diverse set of interests and delivered by local Scarsdale residents and Scarsdale High School graduates
The event will be hosted by TEDxScarsdale, a group led by SHS students Ishwar, Ben, and Connor, who founded the student-led TEDx club to work together to organize and publicize the upcoming event.
According to the club founders, the goal of the event is "to present local, bright minds to students, hopefully encouraging and inspiring them. The Scarsdale school system has one of the most rigorous yet rewarding curriculums in the country, and we wanted to supplement that with TEDxScarsdale. The auditorium doors will be open to students, enhancing learning, and the overall Scarsdale community, improving SHS's connection to Scarsdale." Audience members (mainly students, teachers, and parents) will get the chance to learn about specific topics from professionals in their respective fields.
Who are these speakers? They come from a range of backgrounds, and each will give their take on "Living a More Meaningful Life" through a 10-15 minute TED talk.
Here are the speakers:
Alan Schwarz (SHS Class of '86!) is Pulitzer Prize-nominated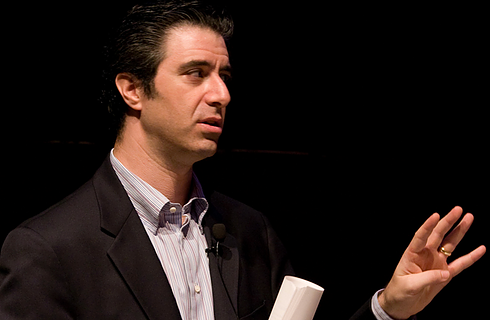 journalist at The New York Times best known for his articles that exposed the seriousness of concussions among NFL football players.
Suzanne Nossel (SHS Class of '87!) is a human rights activist who played a leading role in U.N. Human Rights Councils and currently serves as the Executive Director of PEN America.
Bradford Hu has been the Chief Risk Officer of Citigroup since 2013 and has more than 20 years of investment banking experience.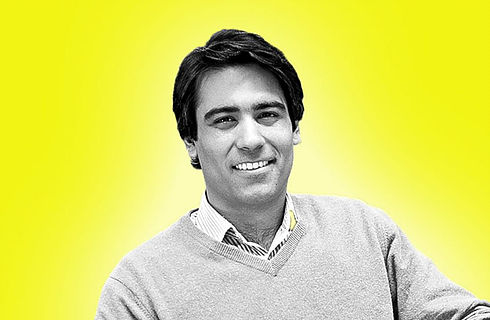 Divya Narendra is the CEO of SumZero and co-founder of "Facebook-predecessor" ConnectU with Harvard University classmates Cameron and Tyler Winklevoss.

Viktor Koen is an award-winning illustrator whose works are regularly featured in national and international publications from Rolling Stone to ESPN.
Frank King, a former writer for "The Tonight Show with Jay Leno," is a mental health activist and comedian with over 30 years of experience working with celebrities.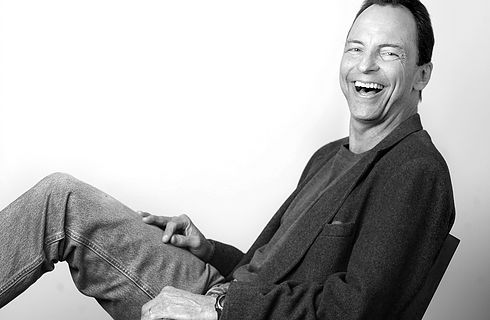 There will also be video presentations from Scarsdale residents:
Mark Bezos is an activist and volunteer firefighter. He worked at Robin Hood, the leading poverty-fighting charity in New York City and is the captain of Scarsdale Volunteer Fire Company #2.
Sheryl WuDunn, the first Asian-American reporter to win a Pulitzer Prize, is a business executive and award-winning writer. She is currently advising entrepreneurs involved with social causes and new media.
The TED talks will be held in the Scarsdale High School Auditorium (1057 Post Road) on Sunday, March 11th from 2 - 4 pm. Tickets are $18 each and are on sale here.


Add a comment
Addressing the Lawsuit Against the Village of Scarsdale and Scarsdale Police Department
Details

Category: On Our Radar
Published on

14 February 2018

Written by

Joanne Wallenstein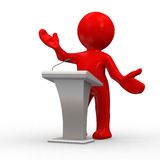 The following remarks were given at the Board of Trustee meeting on February 13, 2018. The comments are the personal views of Ron Schulhof.

I would like to talk tonight about the recent lawsuit filed by Robert Berg against the Village of Scarsdale and the Scarsdale Police Department over lawn signs. I'm not going to opine on whether lawn signs are good or bad or the legality of this issue, but rather HOW this issue was addressed. I think it's important to address this situation because how we do things as a community matters.
When I first heard that someone sued our police department over this issue I was shocked and dismayed because the placement of lawn signs is an issue that could have been brought up and resolved in a constructive and open manner. This issue could have been handled without making it political and without litigation.

The issue in question is a section of our Village code. Village code can be changed and certainly can be done without needing a lawsuit to change it. The lawsuit states that the suing party believed there was an issue with lawn signs almost a year ago! This means that anytime over the last year this issue could have been brought up and we could have addressed this as a community. Anytime over the last many months would have been the time to jump into action. This would have given an opportunity for anyone who wanted to be involved to get informed and voice their opinion. Change could have been made in a way that was open, collaborative and constructive.
Why do it this way - in a last minute, aggressive and litigious manner. Everybody should consider for themselves the potential motives for the situation being handled in this way. My personal view, it was simply laziness. Doing it right would have likely taken much more work. It would have been a lot of work to bring this up months ago and work collaboratively with the Village, Board and Community. It would have taken effort and time to discuss the issue and all the relevant points - legal and otherwise. Time which we would have had, since it wouldn't have been done in the last minute. It would have been worth it! Giving others in the community a chance to voice their views and thoughts and work through this issue. If there is concern that this isn't how things happen in Scarsdale or if there is a concern with the process of how code changes happen, then this could have been a shining example of how to do it better. How we do things matters.
If this had been done in a timely and constructive way, our police chief wouldn't be faced with possibly spending his time in a deposition room. Our Village wouldn't need to spend money and resources to respond in court. The community, as a whole, could have been involved in the discussion. Whatever your view on this issue, we should strive to make sure everyone has an opportunity to be involved in such important issues. Instead, the discussion is now centered around a lawsuit.

We work through many issues and proposals here - and one of the great things about our community is how we work through them with an open dialogue and collaboratively. I have personally brought many proposals before the Board and the community feedback we receive always makes them better. Scarsdale is a great place to live. Lawsuits are not what makes Scarsdale great.
Our Village now may end up spending time, money and resources in the legal system because of this lawsuit. So we're here now - what can we do? I would urge members of our community to consider sending a note of support to our Police Department. I personally sent them one this weekend. I think it's important we let our Police Department know the actions of one individual, in suing them in this manner, do not represent who we are as a community. The Police Department is not some faceless organization. We are a small town and our officers are part of this community; suing our police department over an issue that could have been handled otherwise is not an action of appreciation or respect for our police department and the officers that work hard every day for this community. Actions matter.
Going forward, we can simply be better than using lawsuits when there are other options available. While we can't control the actions of one person, the rest of us can do the hard work, the detailed work, the unglamorous work, in a manner that continues to make Scarsdale a fantastic place.
Ron Schulhof
February 13, 2018
Disclosure Statement: I am a member of the following Village and Civic organizations: Citizens Nominating Committee, Scarsdale Citizens Non-Partisan Party, Conservation Advisory Council (Chair), LED Streetlight Committee (Chair), Food Scrap Recycling Committee, Scarsdale Forum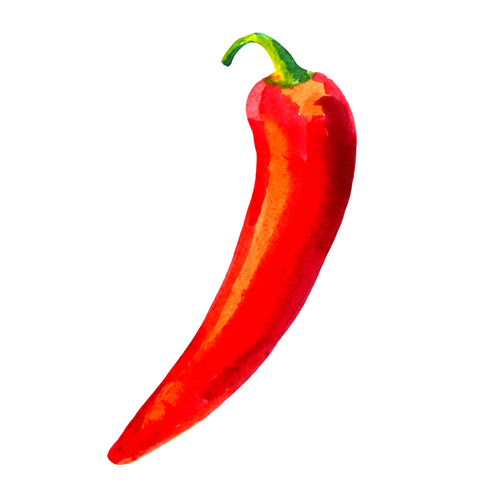 (Board of Directors). The comments are my own personal views.
Want to post a comment? Please include your REAL name and street address.
Add a comment