Spotty Mail Delivery Following Snowstorm
Published: Friday, 24 March 2017 15:05
Joanne Wallenstein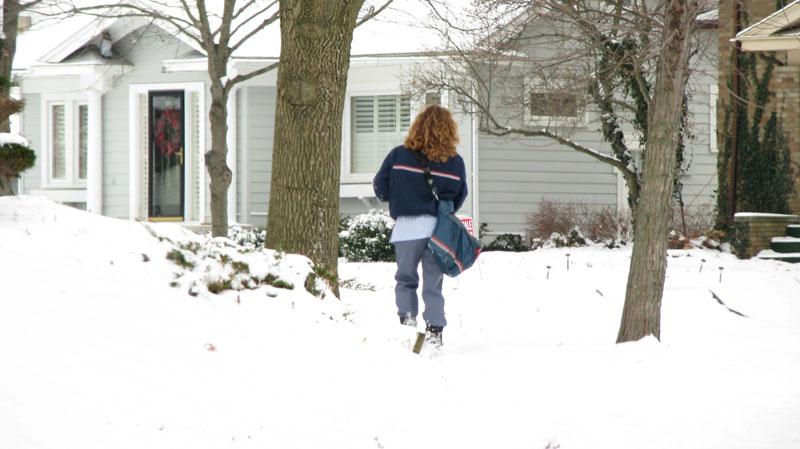 If you think your mail delivery has been spotty, you're not imagining it. The storm on Tuesday March 14, and the snow and ice left on the ground afterwards, has posed a challenge for mail delivery.
The local Scarsdale Post Office reports that the storm cut productivity by 50% during the week of the storm. Postal workers, some who live as far away as Coney Island and Newburgh, didn't make it into work. Though the Post Office is authorized to hire substitutes when workers are out, their list of subs has shrunken in recent months.
The postmaster says that the postal service is actually now hiring workers, who start at $16/hour.
Since there was no delivery on Tuesday March 14th, the mail was piled up "like Christmas," according to the Postmaster. Following the storm, a route that would normally take 8 hours expanded to 11 hours as the delivery people were unable to take short cuts through the snow and had to be mindful of icy conditions. The post office had to cut back delivery to homes to alternate days.
Amazon deliveries have also affected the workload. The Postmaster says the USPS welcomes the increased volume and estimates that Amazon packages have upped deliveries by 10%.
By Monday March 20, the post office reports they were back up to full speed. The Scarsdale Post Office, with locations in Scarsdale Village, at the Golden Horseshoe and on Central Avenue employs 85 carriers who cover 60 routes.
BLOG COMMENTS POWERED BY DISQUS