Football and Soccer News
Published: Thursday, 28 September 2017 08:00
Jordy Love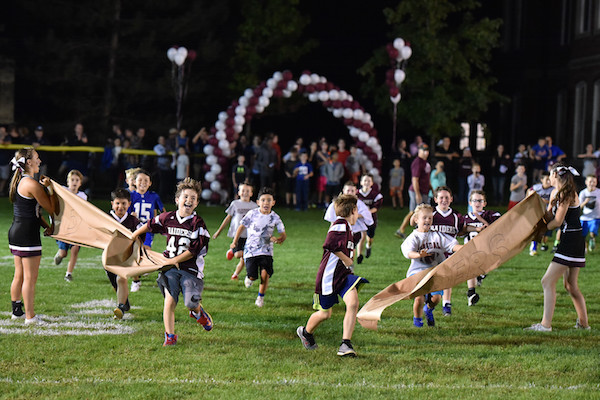 Football: As of Thursday September 28, the Varsity Raiders are now 4 and 0 for the season following Saturday night's victory over Mount Vernon. Before Saturday's game, Scarsdale High School celebrated their Seniors with a pre-game ceremony.

Spectators cheered as the football players walked through a Maroon and White balloon arch along with their parents. Mothers received roses and fathers were given hats embroidered with their son's jersey number. This year a new tradition took place. For the first time, SHS Varsity cheerleaders were included in the ceremony and led the procession.

The cheerleaders were thrilled to be included in the time honored special event. According to Senior Cheer Captain, Talia Abbe, "the cheer Seniors were all really happy about being included in Senior night and we love that cheer and football are working together and supporting each other. We can't wait to see what the rest of the season brings us!" The cheer parents had similar feelings and were very excited to be included in this season's festivities, including the weekly tailgates. The Raiders have another home game vs. Mamaroneck this Thursday at 5 pm.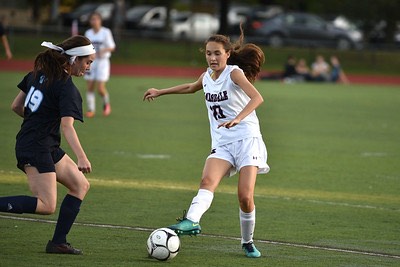 Soccer: The Scarsale Raiders girls varsity soccer team had mixed results this past week. After a spirited and hotly contested 1-1 overtime tie against a formidable team from Mahopac over the weekend, the Raiders dropped a disappointing 3-2 decision to league rival Ursuline on Tuesday, September 26. The 3-2-2 Raiders face division rival Mount Vernon on Thursday afternoon, September 28 as they continue to pursue their goal of reaching the section playoffs in October. Photos by Jon Thaler - see more here.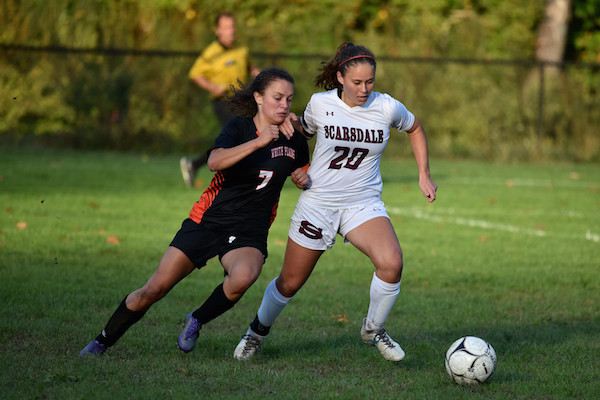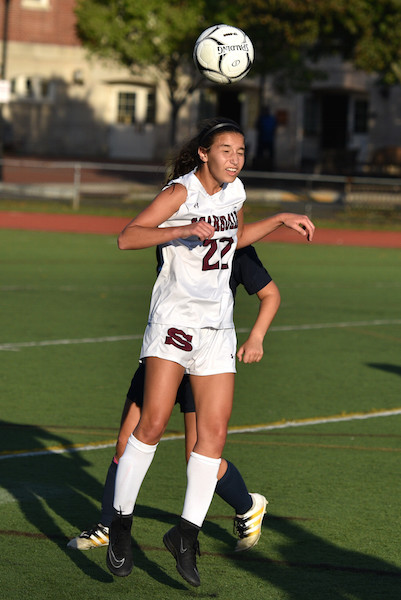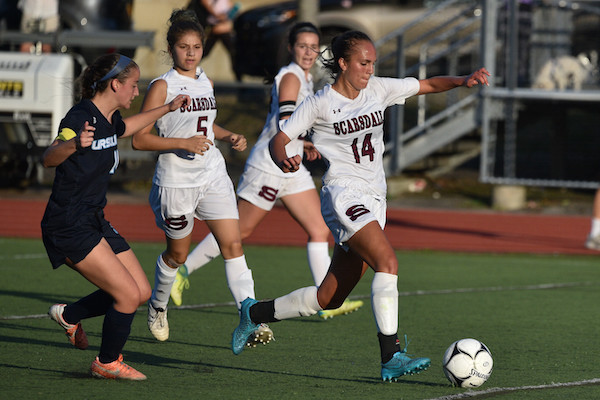 BLOG COMMENTS POWERED BY DISQUS