Fox Meadow Celebrates Multiculturism
Published: Thursday, 19 October 2017 13:39
Joanne Wallenstein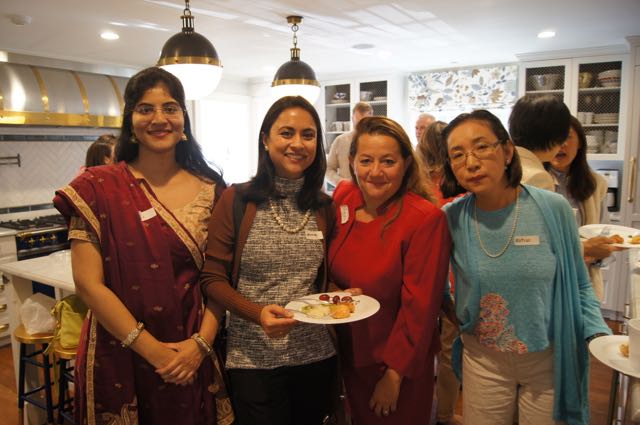 Fox Meadow parents, teachers, administrators, PTA leaders and Village officials celebrated the neighborhood's diversity at the Multicultural Breakfast at the home of Shirley Dugan on Tuesday October 17.
The many cultures of the neighborhood were evident in the resplendent feast of foods of all nations offered in Dugan's kitchen.
Fox Meadow Principal Duncan Wilson greeted the crowd and read from a children's book called "Come With Me" by Holly MacGhee that is used at the school to promote tolerance.
On the scene was PTA President Aidan Cassidy who is enjoying his term as one of the only male PTA Presidents. He got involved in volunteerism by serving on the Compact Committee and then running the Fox Meadow Fall Benefit. He's is enjoying working with other parents and district-wide PTA leaders and also thinks his work sets a good example for his twin 9 year-olds who are now in fourth grade.
We chatted with Mayra Kirkendall Rodriguez, Trustees Matt Callaghan and Deb Pekarek, School Board member Chris Morin and many other parents from around the globe.
BLOG COMMENTS POWERED BY DISQUS