Scarsdale Resident Proposes Shopping App to Revitalize Village Business
Details

Category: On Our Radar
Published on

22 June 2017

Written by

Joanne Wallenstein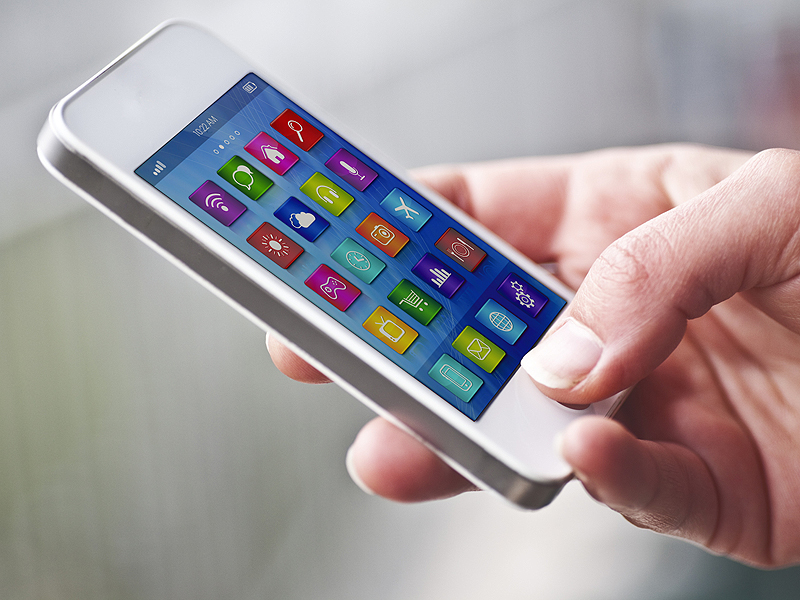 Here are remarks from Scarsdale resident Marty Rolnick, delivered at the June 13th meeting of the Scarsdale Village Board:

The number of vacant storefronts in our Village of Scarsdale recently reached a high of 15. I think that revitalizing Scarsdale is one of top priorities for us as a community. There's a strong collective effort underway by a number of citizens to solve this problem, yet we need to do much more and fast.
Just like advancements in technology can be a major cause of what looks like the impending death of retail, it can actually save retail in Scarsdale. As a philosopher, marketing lunatic and ideaholic, my craft is all about the conceiving and spreading of ideas.
Together with a technology genius, I've developed an idea for a smart phone application called Virtuous Scarsdale. It has great potential to revitalize Scarsdale.

It will satisfy the hunger of our small businesses imperative to increase foot traffic and sales, quest the thirst of Scarsdale Not-For-Profit (NFP) Organizations to maximize fundraising efforts while harnessing the passion of Scarsdale Residents who desire to make a positive difference in our community. It's a sustainable business model that will keep your hard earned money in circulation throughout our Scarsdale Community 365 days each and every year! Hence the name, Virtuous Scarsdale!

Any local merchant and NFP wanting to participate would be programmed into the user friendly, turn-key Virtuous Scarsdale App.
All Scarsdale NFP's who choose to participate will have one month to unleash the power of social media and call out to all the friends and family members of their favorite organization to spend as much money as possible for the goods and services of the participating small businesses of Scarsdale.
A Virtuous Scarsdale App Leadership Committee would be formed representing Scarsdale Village Government, 501 C3 clearing house, Scarsdale local merchants, Scarsdale NFP organizations, Scarsdale residents, Scarsdale village landlords. This committee will decide the particular month in which each NFP will participate. The goal is to space out equally over the year all the NFP's month of fundraising so there will be consistent and significant foot traffic every day, 12 months a year throughout the village.
Here's how it works:
First, the Virtuous Scarsdale App needs to be downloaded.

After a shopper makes his/her purchase at a participating downtown merchant, she opens the app, searches and clicks on that merchant, then does the same for their favorite NFP, enters the purchase total and then takes a picture of the receipt. When she clicks 'submit,' 10% (or whatever % the business decides) of that purchase is immediately designated for her chosen NFP.
All this data would be seamlessly pooled to a designated 501 C3 organization like Scarsdale resident Jane Veron's TAP. Because it is also a 501(c) (3), the 10% (or x%) that is sent by the merchant may qualify for a tax-write off.
In addition, another benefit of the transactions generated from the Virtuous Scarsdale App would result in the acquisition of real time data that could be used to help our business community grow.

TAP or a similar 501C3 organization could also become the village's de facto marketing resource available for all Scarsdale merchants. It would provide expertise in advertising, email and promotional campaigns, exterior signage and more. Wouldn't that be a good value added incentive to attract potential businesses to our community?
Through the power of technology, the Scarsdale Virtuous App will be programmed to send out monthly invoices for reconciliation, auto debit the funds from the merchant's accounts and deposit the funds raised directly into the NFP accounts.

The Virtuous Scarsdale App will allow all stakeholders to have real time access to all transactions. Each stakeholder will have a dashboard along with a user id and password to access the data.
It's a powerful tool for both the economy and the ecology of our community.

A recent empty nester, I've been a proud resident of over 17 years in Scarsdale and have experienced the incredible generosity of our community. Together with my wife Marguerite, we raised three wonderful children who were fortunate to graduate and benefit from the amazing Scarsdale School system. I love living in Scarsdale.
And it's because of this I want to give back!
The price to develop the Virtuous Scarsdale App would require only a $12,000 investment with a $250 monthly hosting and maintenance fee after it went live. It will be owned by our community! For the record, I will not be receiving any financial benefit from the application. I would like this to be my contribution to the Scarsdale community.
I'd welcome any thoughts and help to move this idea from conception to execution. Living with the Virtuous Scarsdale App will revitalize our downtown and will benefit us all.

Thank you!
Marty Rolnick
113 Lee Road
martyrolnick@gmail.com
914-462-1412
Maroon and White Celebrates SHS Seniors
Details

Category: On Our Radar
Published on

12 June 2017

Written by

Emmeline Berridge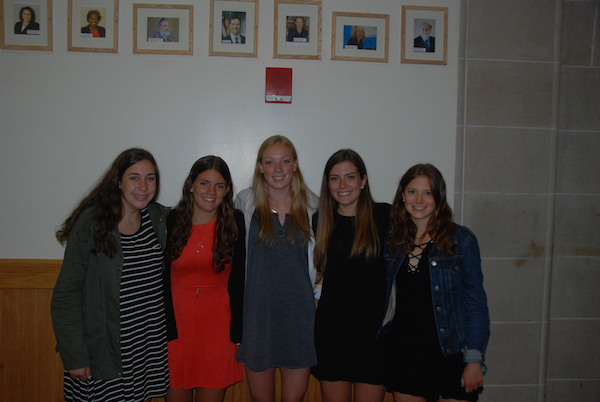 At the close of every season, Scarsdale's parent run sports organization, Maroon and White, celebrates the accomplishments of Raider teams through their sports awards dinner. While the dinners in the fall and winter exclusively highlight the achievements of the teams of each respective season, the end of the year dinner includes awards for both the spring teams and athletes of all seasons. As this is the last sports event to honor the graduating seniors, a large awards ceremony is held to recognize their accomplishments. All awards are given to Senior athletes that display admirable qualities on and off the field.

Girl's Lacrosse (Photo Above)
They started the season 2-6, yet the Girl's Varsity Lacrosse team made it to the Section Semifinals, falling to the eventual Section 1 Champion North Rockland. It is easy to see that the team experienced an eventful season. Captain and All Section defender Emma Coleman noted that beating both Somers and Yorktown, two powerhouse lacrosse programs, for the first time in her career were the highlights of her season. Captain Attacker Jilly Mehlman echoed this highlight, adding that the win over Yorktown was her favorite moment of the season because of the team's "energy" and because "no one expected [Scarsdale] to win the game". The Girl's Lacrosse Seniors received numerous awards during the Maroon and White Ceremony. Emma Coleman, Erin Nicholas, and Jilly Mehlman received the Iron Man Award for competing in 12 full varsity seasons at the High School. Erin Nicholas received the Peppers Award for her outstanding academic and athletic achievements, Emma Coleman received the Raider Award, given by Athletic director Ray Pappalardi, for her exquisite attitude and the example she sets for the younger players. Jilly Mehlman received the Scholar Athlete award for her academic and athletic accolades, and Angie Burns received the Mooney Award for her dedication and positive contributions to the team. Emily Brew will head to Colgate in the fall, Erin Nicholas will play field hockey at Middlebury, Emma Coleman will play lacrosse at St. Michaels, Angie Burns will enroll in Franklin and Marshall, and Jilly Mehlman will run track at Yale.

Boy's Lacrosse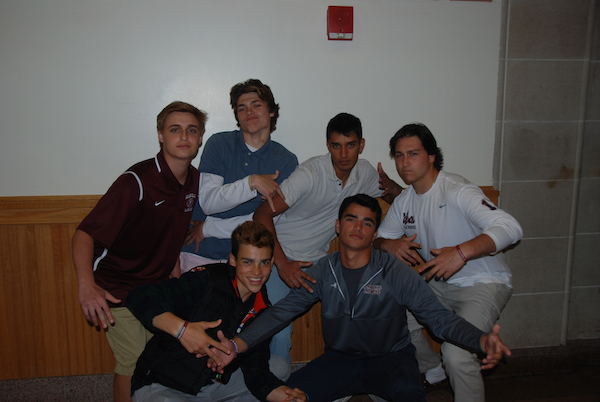 Under the new leadership of Coach James Synowiez, the Boy's Lacrosse team made an impressive run this season. The team made it to the Section Semifinals, losing by one goal scored 15 seconds before regulation play ended. This year's squad included several college commits, including Senior Alex Miller, who will play for Skidmore next year, and Sophomore Andrew Bernstein, who will play for Yale in 2020. Captain Dan Patrizio noted that his favorite moment was beating both Mamaroneck and Harrison in overtime during the regular season, mentioning that they were both "crazy games". Alex Miller was descriptive when remembering his highlight for the season, saying that his favorite memory was "standing on the back right of the field watching Andrew Bernstein put in a behind the back lefty '2 pipe' goal off of Cooper Schneider's assist to win in overtime against Mamaroneck. It's burned in my memory forever". Adam Schwall won the Raider Award for his extreme dedication to his teammates during his high school career.

Boy's Varsity Tennis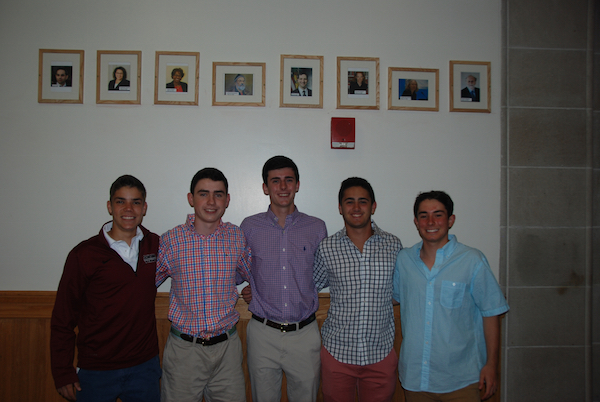 The Boy's Varsity A Tennis team experienced setbacks in the beginning of the season, largely as a result of the harsh weather conditions in March. However, the team came back and won many of their matches. Liam McPhillips said that his highlight of the season came when the team played Horace Greeley for the second time this season. "My partner Andy and I lost the first time we played them, but we got revenge and played our best match of the season and won". Rafael Schott will enroll in Colgate in the fall, Jack Brady will go to Middlebury, Liam McPhillips will go to Notre Dame, Alex Lane will go to Duke, and Andy Kaspers will attend MIT.

Boy's Varsity Baseball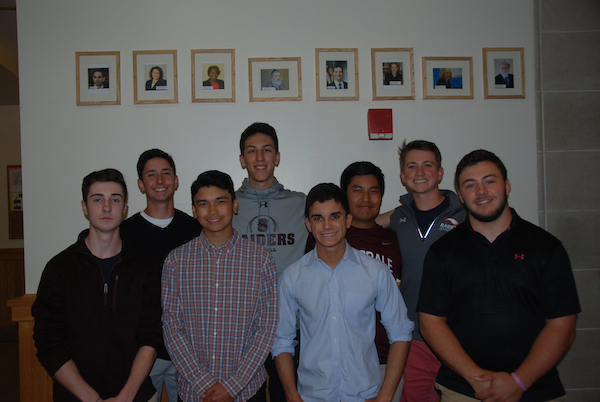 Baseball got off to a rocky start, partly due to the unfavorable weather conditions in March, which forced the team to postpone many of their games. However, the team ended up making it to the Section Semi Finals after an 0-5 start. Christian Waterhouse said that his highlight of the season was the team's first round playoff win against New Rochelle. Andrew Halperin secured the win for the Raiders with a stellar outfield catch. Halperin won an award at the Maroon and White ceremony for his academic and athletic achievements on the baseball field. Halperin will attend Harvard in the fall. Standout Senior Tyler Mandel will play baseball at the University of Buffalo in the fall.
Girl's and Boy's Track and Field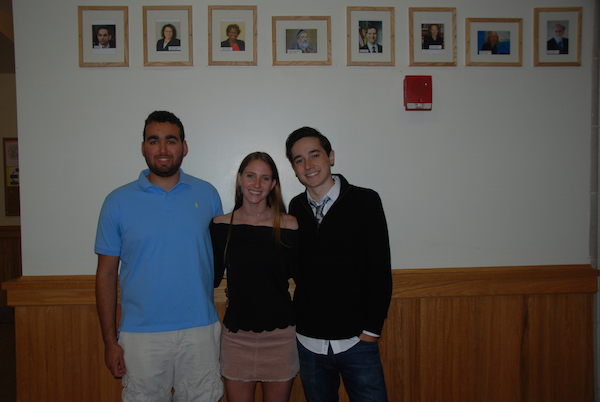 Scarsdale Track and Field is losing 2 powerhouse contributors in Kendall Bensche and Greg Crowley. Bensche will head to Harvard and continue her jumping career, while Crowley will run at Dartmouth. Kendall's highlight for the spring track season was when she left the prom halfway through, drove to Arlington an hour away, changed in the car, threw on my jersey to compete in the State qualifiers, won that, and then changed back in the car to go back to prom. Kendall noted that this was "one of the craziest and best memories. My sister was there cheering me on. Greg came in his tux and was cheering me on. My coach was going crazy, and it was something no one in Scarsdale has ever tried before". Bensche went on to win the State Championship for high jump at an impressive 5 feet 6 inches. Crowley also competed in the state meet. Bensche won an award at the Maroon and White ceremony for her excellence in academics and athletics.

Girl's Golf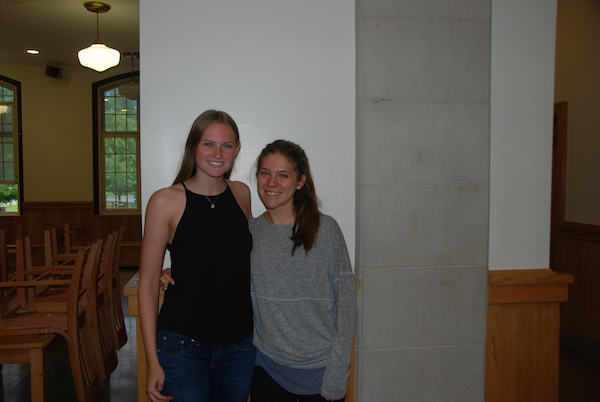 The Girl's golf team had a historic season, winning their first ever league title and sending a record number of golfers to compete in the sectional competition. Sophomore Kaitlyn Lee placed 6th in the State and. Senior Lauren Young said simply that her highlight was "winning the league championship for the first time in history". Senior Caitlin D'ambrosio had the same favorite memory.
Girl's Crew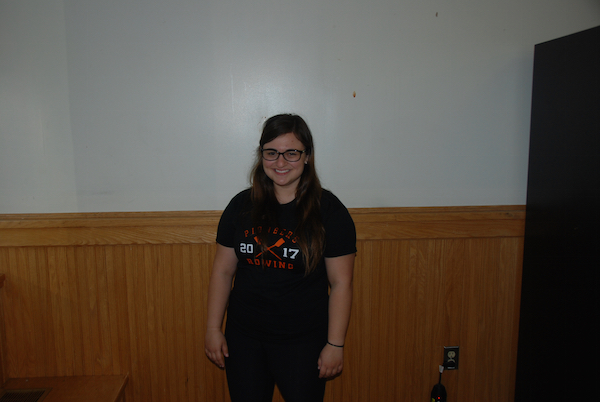 Zoe Millman, Crew's lone senior, mentioned that her highlight was "the long island championships, which was a water launch. You have go go in through the water and it was absolutely freezing. We were drenched and the boat was filled with water. It was hilarious". Millman will attend Lewis and Clark College in the fall.

Article by Emmeline Berridge, Photos by Lena Glickman
Assistant Superintendent Mattey Answers Questions About Proposed Building Plans
Details

Category: On Our Radar
Published on

31 May 2017

Written by

Joanne Wallenstein
W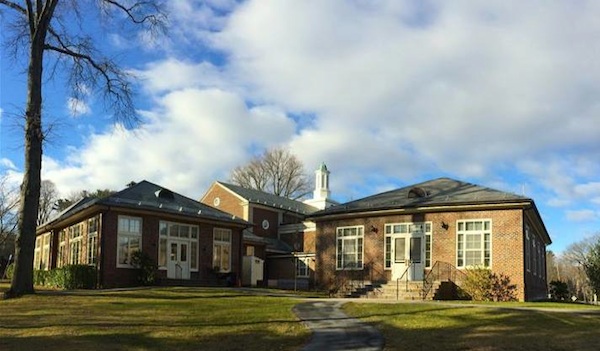 e had many questions about the proposal from district architects BBS for district wide building renovations. We sent an email to Scarsdale Assistant Superintendent Stuart Mattey and here is his reponse:
(Q) School Board President Lee Maude brought up the issue of air quality at Greenacres and we were told that the district does air quality checks and they were acceptable. Can you please forward me the last three years of reports?
(A) The District responds to any concerns that a District staff member may have in regards to air quality in their buildings. Last year we checked multiple rooms at Greenacres. We will be putting these reports up on the website in the near future.
(Q) I believe that BBS said that the new portions of Greenacres would be air conditioned. Can you provide more details on how the air quality issues in the remaining rooms would be handled – what would be done to the classrooms ... and the gym?
(A) Greenacres, unlike Edgewood and Fox Meadow, actually has room ventilation at the current time through the use of unit ventilators. As these UVs are getting older the current proposal would have them removed and replaced with new.
(Q) The former engineers indicated that in order to be brought up to code the fans would be too loud and make it difficult to hear the teachers. Please explain how this would be addressed.
(A) Unit ventilators are commonly installed into classrooms and do not propose a significant noise issue. We currently have unit ventilators in numerous rooms across the District.
(Q) Will the water and sanitary pipes be replaced? As you know there have been pipe failures and lead has been found in the drinking water.
(A) Piping would be replaced if their condition warrants their replacement. Regarding water quality - At all buildings, water studies were performed last Spring on all water fountains and sinks that could commonly be used as a drinking source. There were no instances of lead in the water above EPA thresholds at Greenacres. There were 12 however in other district locations of which 2 were drinking fountains.
Further testing was performed in the fall on all other non-traditional sources of drinking water (mostly sink faucets). Of those sinks tested at GA, six failed. There were 63 other sinks across the District that also were above threshold.
All of these sinks and fountains have had lead water filters installed and have been retested. All of these locations are now below identified threshold levels. In addition, all lead filters across the District are replaced every 6 months per manufacturer recommendation. The water reports referenced above can be found on the District website here.
(Q) In the basement of Greenacres, BBS indicated that commercial dehumidifiers would be needed to remediate the moisture. Is that a long term or short term solution?
(A) As mentioned at the meeting, the use of commercial dehumidifiers in buildings is not unusual and would be part of a long term solution.
(Q) We understand that the Greenacres faculty gave a presentation on their thoughts on Greenacres last year. Can you forward that to me to review?
(A) I am not aware of any presentation.
(Q) Residents have asked for a financial projection of the costs for a new school vs. a renovation of the Greenacres school including financing, and projections on eventually replacing the boiler, roof, windows and wiring. Will this be provided?
(A) There has been no discussion of that at this time.
(Q) Have the architects provided any renderings of examples of the learning commons/cafeterias they are proposing? If so, please share.
(A) We are in the early stages of a design process that will have many iterations leading up to the bond vote. As these ideas develop and move to the next step more details will also be developed
Greenacres Movie Night
Details

Category: On Our Radar
Published on

05 June 2017

Written by

Joanne Wallenstein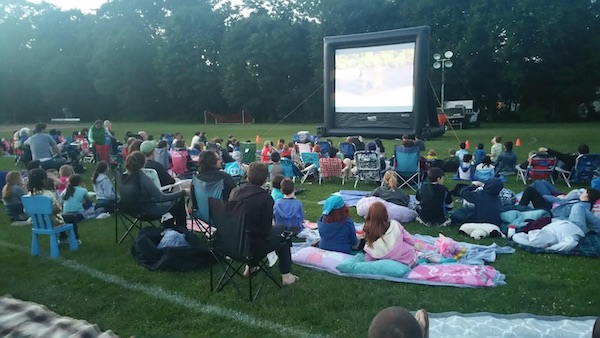 The Greenacres Neighborhood Association hosted their first ever outdoor movie night on the Greenacres field on Saturday night June 4th. Over 200 parents, kids and even empty nesters brought lawn chairs and blankets to the field to watch Disney's Moana. A fun night for all -- and hopefully the beginning of a new tradition.

Andrew Sereysky, President of the Greenacres Neighborhood Association said, "This was our first GNA Movie Night! We had more than 200 people come out on the beautiful June evening to enjoy the movie under the stars. We are grateful to the Scarsdale Village Department of Public Works who supplied power and lighting that made the event possible.
It's GNA social events like the outdoor movie, our July 4th celebration and fall pancake breakfast that provide an opportunity for all our neighbors to come together and contribute to making our community a terrific place to live and raise families."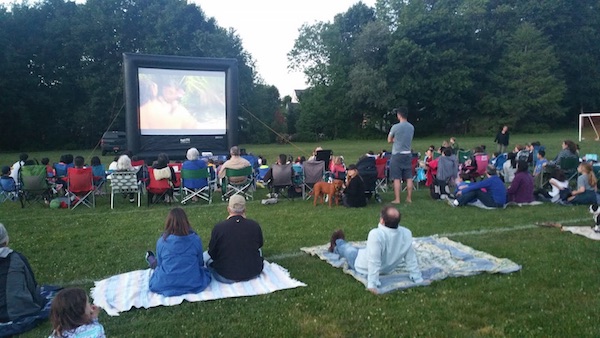 Promposals 2017
Details

Category: On Our Radar
Published on

17 May 2017

Written by

Zoe Frishberg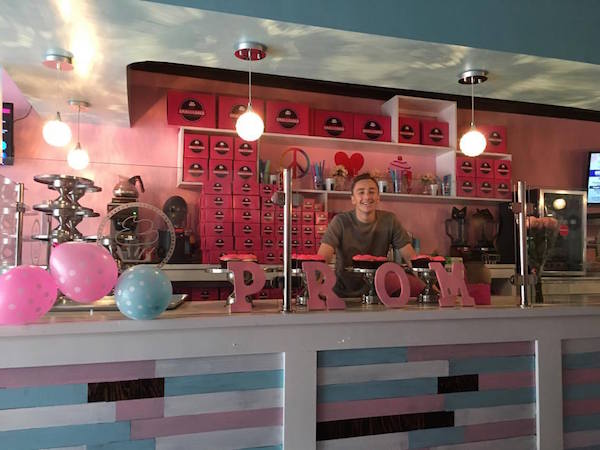 As senior year draws to a close, prom season begins. And with the arrival of prom season arrives the annual tradition of prom proposals, or "Promposals"! Every year the students of Scarsdale High School create elaborate schemes to ask their dates to the big night on June 1st. These over the top asks involve balloons, candles, flowers, cupcakes, and customized signs. Here are just a few of the promposals that have taken place across Scarsdale over the last few weeks.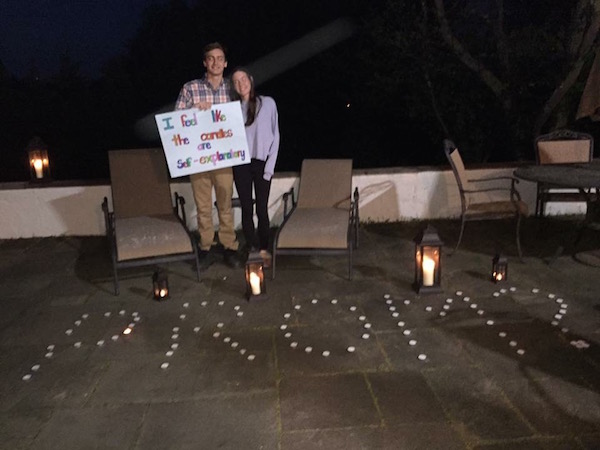 Christina Siekierski was asked to prom by Thomas Jacobson using candles. Christina was relaxing at home when she was instructed to go out to her patio. When she opened the door and walked down the stairs, her friends and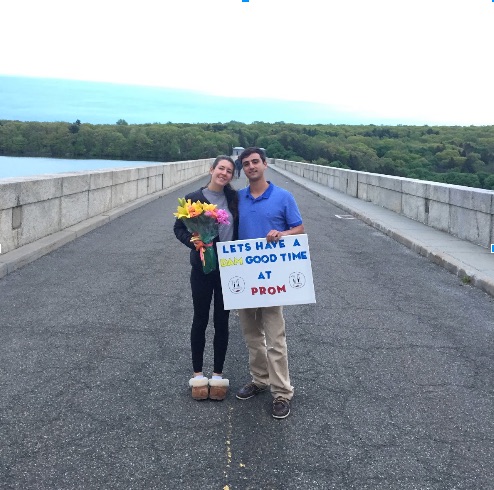 Thomas's friends lined the walkway. Thomas Thomas was waiting for her on her patio with "PROM?" spelled out in candles and a sign that read "I feel like the candles are self explanatory".

Carolina Siekierski was asked to prom by her boyfriend Jack Ifrah at the Kensico Dam. The day started with Carolina attending free cone day at Haagen Dagz with her sister. Then, her sister told her they were going to Kensico Dam. Kensico Dam is a frequent date spot for Carolina and her boy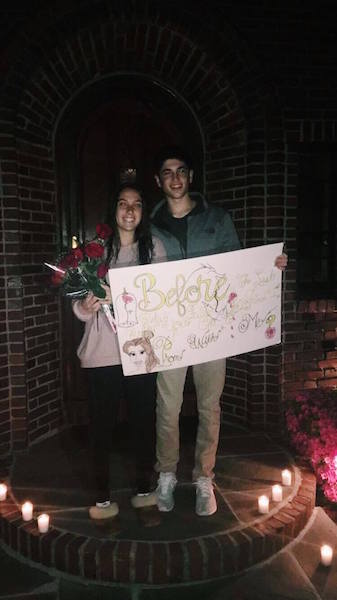 friend so she said she suspected that her promposal was coming. Sure enough, when they arrived at the top of the dam Jack and a bunch of Carolina's friends were waiting with balloons, flowers, and a sign that read "Let's have a dam good time at prom". Carolina described her promposal as "exciting, scenic, and overall perfect"
Kyle Stern asked Carolina Stainfeld to prom using a Beauty and the Beast themed promposal. Carolina loves Disney and says her favorite princess is Belle, so the promposal was a fairytale fit. Carolina arrived at her house to find her friends creating a pathway to the door and Beauty and the Beast music playing. As she walked through the candlelit pathway each friend handed her a rose. When she got to the end her date held a bouquet of roses and a sign that read "Before the last petal falls on June 1st will you go to prom with me?"
Griffin Elkin's promposal to Liza Brecker's was pretty sweet! Liza is doing her Senior Options at Smallcakes Bakery. When she walked into work one day all of her friends were in the shop. There were balloons lining the walls and music playing. Griffin was behind the counter with a bouquet, large pink "PROM" letters, along with a question mark cupcake.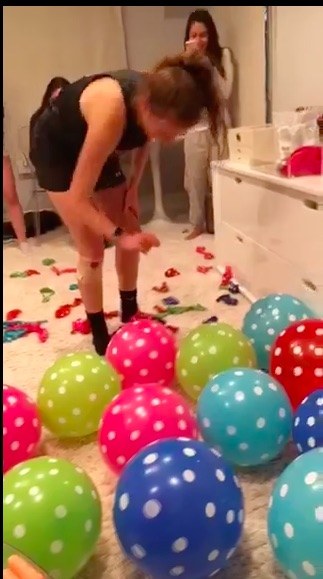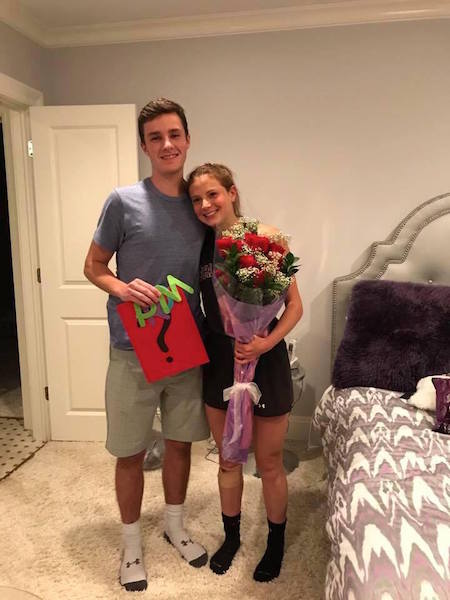 Max Bosco asked Jilly Mehlman to prom using balloons and lots of creativity. When Jilly came home from her lacrosse game she arrived to candles lighting up a path to her bedroom. When she opened her bedroom door she was surprised to find her friends sitting around the room, with balloons covering the floor. On her bedroom door hung a sign that said "Here's a needle, pop all the balloons and put the pieces together". As Jilly popped all of the balloons on her floor, some of them had the letters to spell out "PROM" inside of them. Once she found the last letter, Max came into the room with flowers and "popped" the question!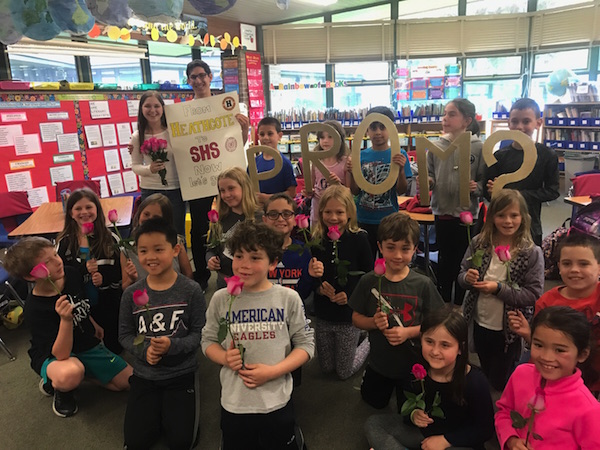 Kyle Koslowsky asked Annie Cohen to prom using a Heathcote Elementary School class. Annie is doing her senior options at Heathcote with a class of students. When Annie arrived to work one day each student was holding a pink rose. Kyle stood behind them with a sign reading "From Heathcote to SHS now let's go to..." 5 Heathcote students next to him held large gold letters spelling "PROM?"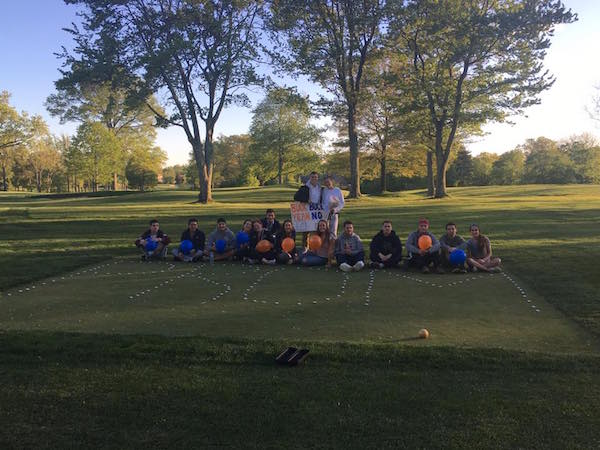 Caitlin D'Ambrosio was asked by Raf Schott surrounded by all their friends. Caitlin was returning home from an exercise class when her friends asked her if she wanted to pick up food. On the way, one of the friends requested that they stop at her house to pick up a sweatshirt. When the girls walked to the backyard, Caitlin quickly realized the actual purpose of the detour. Caitlin and Raf's friends were standing in the back yard with balloons, in front of candles spelling out "Prom?" Raf held a sign that had two options: "Buck Yeah", or "Buck No", as Caitlin will be attending Bucknell University in the fall. Caitlin, of course, checked off "Buck Yeah" as all her friends cheered her on!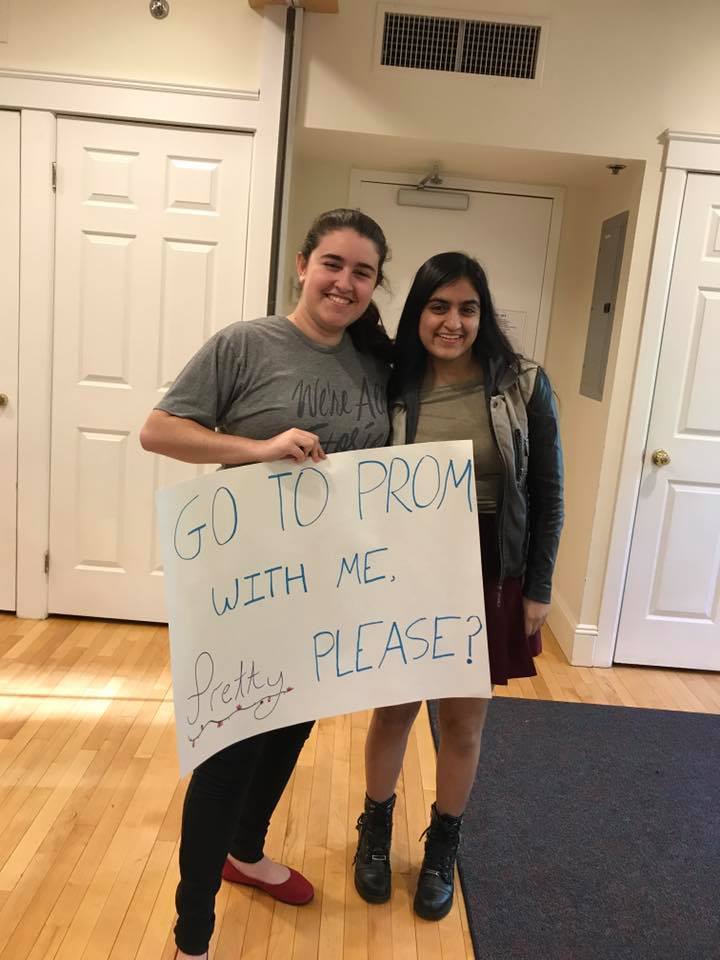 Louisa Blatt promposed to Ananta Wadhwa at a rehersal of their chamber choir. The choir was rehearsing for a performance of the song "I Feel Pretty" from the musical West Side Story, which features a soprano solo. They started the song rehersal as normal, until it came to the solo, where Louisa had changed the words into a promposal and seranaded Ananta!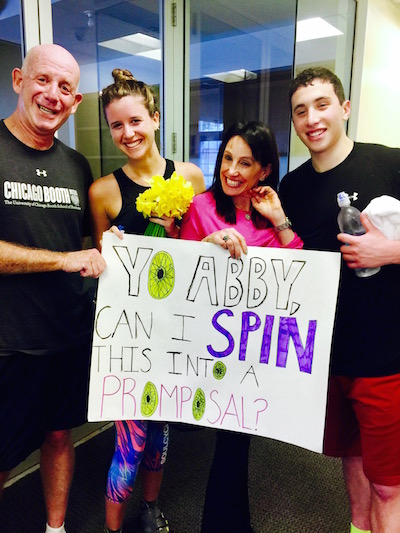 Drake Weissman asked Abby Drucker to prom using a SoulCycle class. The two of them went together to a spin class and Drake orginized it so that at the end of the class the instructor would announce that he was asking Abby to prom. Some of the people in the class thought it was a real proposal!
Do you have a Promposal to share? Send your story and photos to scarsdalecomments@gmail.com.