A Passover Letter from Israel: Quinoa Okay!
Details

Category: On Our Radar
Published on

09 April 2017

Written by

Diana Bletter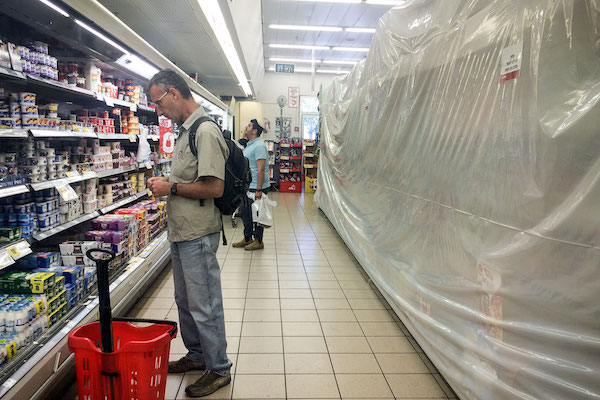 The big news in Israel this spring—besides the terrible mess in Syria—is that quinoa is officially kosher for Passover. And while Israelis do what they can to swerve around civil laws, they take Passover laws with the utmost seriousness.
A few years ago, when our six kids ate only cereal for breakfast, I didn't plan the rationing right (just kidding) and ran out a few days before Passover began. I went to the local supermarket hoping to buy a box to tide the kids over, and found that the entire cereal aisle had been cordoned off because it contained forbidden chametz, unleavened products. Suddenly, I realized, Cheerios were contraband. So I did what any normal Jewish mother would do, sneaking under the DO NOT CROSS tape, climbing on a shelf, and wresting a box of Captain Crunch from behind the paper barricade. Some of my friends even drive to neighboring Arab villages during Passover to buy pita bread that they'll never find in the local grocery store.
What is chametz, you ask. It comes from one of the five major grains: barley, oats, rye, spelt or wheat, that has come in contact with water for more than eighteen minutes. Jews from Eastern European countries, known as Ashkenazi, also abstain from eating rice, corn and peanuts during Passover. Sephardic Jews who came from Spain, North African countries and Ethiopia, eat these forbidden goodies.
Jews don't eat chametz during Passover week to celebrate our exodus from Egypt, where we were slaves. With the Egyptians chasing us, we didn't have time to bake crusty loaves, only unleavened bread, or matzoth, which tastes like cardboard and lands like cement. But matzoth has come to represent this pivotal time in Jewish history, when the Jews became a united people, a nation.
Women in Israel go nuts scrubbing the house before Passover. They take spring cleaning to a whole new level. Houses are turned upside down and women go after every last particle of Saharan dust and every last bread crumb with single-minded fervor. I was sitting outside talking to my husband, Jonny, on Friday afternoon when my daughter, Amalia, came over with her boyfriend who asked me how my Passover preparations were going. Then he did a double-take.
"You're just. . . just. . ." he stammered. "Just. . . sitting around, talking, when Passover is only three days away?!?"
It was much to my surprise that Jonny, an olive-skinned guy from Passaic, announced this year that since his family originally fled Spain during the Inquisition, he is Sephardic. Which means that in our house, we can indulge in rice, corn and Bamba, Israel's number one peanut snack. (Bamba looks like pale Cheese Doodles and tastes like peanut butter.) Not only that, but we are forgoing the usual matzoth ball soup, gefilte fish, and brisket, and ordering sushi from a guy living on a kibbutz down the road who makes it to order. You can find delicious falafel, zaatar and hummus in our area, but good sushi is expensive, and hard to score, and we consider it a special treat. So we'll ask the Four Questions at our Seder, and then nibble on raw fish and vegetable treats for all our vegan offspring.
I moved from New York to this small beach village in northern Israel in 1991 because of my idealistic hopes to work for peace and my strong Jewish convictions, and there's one thing I've learned as the world seems to revolve more and more around people whose religious beliefs lead them to murder, I can continue to do what I can—and also try to take religion a little less seriously.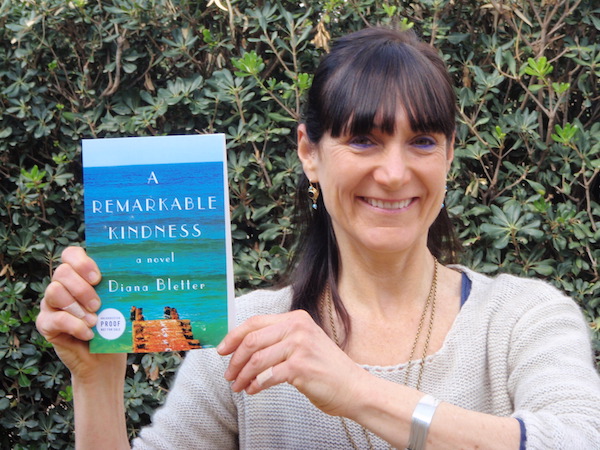 National Jewish Book Award nominee Diana Bletter is the author of A Remarkable Kindness. Her work has appeared in The New York Times, The Wall Street Journal, and other publications.
Former Governor David Paterson to Visit Scarsdale April 18th
Details

Category: On Our Radar
Published on

04 April 2017

Written by

Jill Serling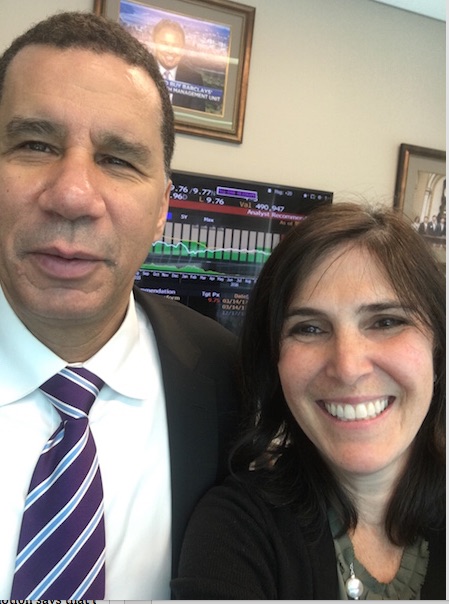 I began the new year with a lofty resolution – to meet one new person every day for the entire year. I labeled my goal – The Hello Stranger Project. I chronicle my meetings on Instagram and Facebook and seem to have developed a following. To date, I have met 93 'new friends'. I document each meeting with a photo of myself and my new friend – selfie style. I try to learn as much as possible about the person in five minutes or less, but many of my interactions are more than a half hour. Every stranger I have met has an interesting, unique story. I have discovered that people like to talk about themselves and like to share their information. I have been hugged and blessed by many, and shaken hands with most that I meet. I have met men and women from different countries and states other than New York. There was one week where I met several strangers who had been born in Colombia. My new friends hail from countries that include China, Haiti, Bangladesh, Dominican Republic, South Korea, to name just a few. It has been really nice to meet the people who comprise my greater-Westchester neighborhood.

Last week, I was fortunate to meet the former Governor of the State of New York, David Paterson. David will be speaking locally for the Scarsdale Adult School on Tuesday, April 18 at Scarsdale High School so my meeting with him was for professional purposes. David was Day 89 of the Hello Stranger Project.

Here's what I said in my posting: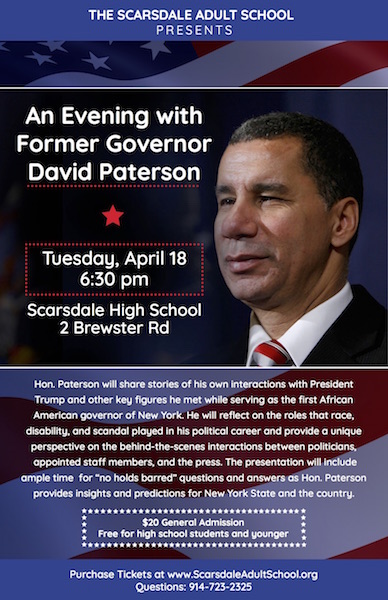 "Hello David Paterson. David is the former Governor of the State of New York. David grew up in Hempstead, NY - an idyllic town to grow up in according to David. David attended public school and was in the mainstream classroom, although he became legally blind at a young age. His mother felt it was important for David to be in a classroom with children with whom he would socialize, and work with in the future. David graduated high school a year early and earned his undergraduate degree from Columbia University and his law degree from Hofstra.
David believes in the importance of special education in public schools. He values education – he believes life is all about education. His mother, not surprisingly, was an educator. Many of his teachers and professors made a lasting impact on his life and career choices. In fact, his sixth grade teacher was the keynote speaker at his inauguration as Lieutenant Governor.
David has a strong moral and spiritual compass. He believes we don't listen to our intuition enough. He is presently writing a book that includes that subject. David is exceptionally proud of his work and support of the establishment of the Four Freedoms Park on Roosevelt Island. He sees the parallels of one disabled leader supporting the vision of another disabled leader. An interesting statistic that David shared with me twice while we chatted was that 66% of blind people don't work, but have a greater higher education graduation rate than the average American."

David is engaging and charismatic. I could have spent an entire day chatting with him. When I left our meeting, I was very excited to share my 'new friend' with the Scarsdale Adult School community. David has compelling stories to share about being legally blind, the first African American Governor of the State of New York, and his time spent as a public servant. He will also share his observations about and interactions with President Trump, and other key figures he met while serving the State of New York. He will reflect on the roles that race, disability, and scandal played in his political career and provide a unique perspective on the behind-the-scenes interactions between politicians, appointed staff members, and the press. The presentation will include ample time for "no holds barred" questions and answers as David provides insights and predictions for New York State and the country. The evening will be moderated by Len Tallevi, a former Social Studies Department Chair and Teacher at Scarsdale Middle School.

Details about the event include: $20 admission fee. Free for High School Students. The conversation begins at 6:30 pm at Scarsdale High School. Registration at www.ScarsdaleAdultSchool.org. Questions? 723-2325.
Letter from a New Resident
Details

Category: On Our Radar
Published on

22 March 2017

Written by

Joanne Wallenstein
Dear Joanne: I just wanted to write a quick thank you on the articles you provide through your internet newspaper. We just moved over from London in January as I found a more exciting career opportunity in New York. Having grown up in Germany and lived in London close to the last 10 years my knowledge on US regional politics was embarrassingly low. But thanks to your page I now feel like I know what is going on, which despite not being allowed to vote already makes one feel more included.
I obviously haven't lived here for long to have a strong view on a lot of the issues but overall I got the sense a lot of the people complaining in the comment section of your articles don't realize what they have here. Moving from overseas we could have gone anywhere in reasonable commuting distance to Midtown. But we choose Scarsdale as on top of the great schools, we liked the feel of the area and everyone we meet so far was great - the quality of life is just fantastic. Yes of course no one likes high taxes but I think one has to differentiate between paying high taxes that get lost in the system and paying to high taxes and getting a getting great services for it, which is the case here. Also I think people forget that it is tough to keep a place attractive for young and old, which is a tough compromise. Comparing it to affluent areas in U.K. and Germany I know (anecdotal) it is a real achievement to keep pupil numbers flat as the balance usually tends to tip towards the elder. So on all I can see the non-partisan government did an amazing job - people are just complaining on a very high level.
I'm not a great writer (both in English and German) and rarely write feedback or comments as it takes me forever. But I just figured you had some very busy weeks with some less friendly feedback - so it might be nice to hear that you won another reader.
Thank you very much,
Heiner Luz
Spotty Mail Delivery Following Snowstorm
Details

Category: On Our Radar
Published on

24 March 2017

Written by

Joanne Wallenstein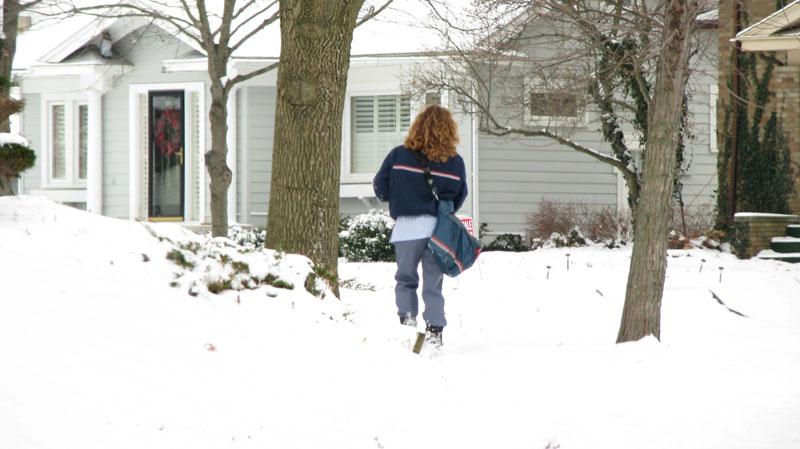 If you think your mail delivery has been spotty, you're not imagining it. The storm on Tuesday March 14, and the snow and ice left on the ground afterwards, has posed a challenge for mail delivery.
The local Scarsdale Post Office reports that the storm cut productivity by 50% during the week of the storm. Postal workers, some who live as far away as Coney Island and Newburgh, didn't make it into work. Though the Post Office is authorized to hire substitutes when workers are out, their list of subs has shrunken in recent months.
The postmaster says that the postal service is actually now hiring workers, who start at $16/hour.
Since there was no delivery on Tuesday March 14th, the mail was piled up "like Christmas," according to the Postmaster. Following the storm, a route that would normally take 8 hours expanded to 11 hours as the delivery people were unable to take short cuts through the snow and had to be mindful of icy conditions. The post office had to cut back delivery to homes to alternate days.
Amazon deliveries have also affected the workload. The Postmaster says the USPS welcomes the increased volume and estimates that Amazon packages have upped deliveries by 10%.
By Monday March 20, the post office reports they were back up to full speed. The Scarsdale Post Office, with locations in Scarsdale Village, at the Golden Horseshoe and on Central Avenue employs 85 carriers who cover 60 routes.
Letters in Support of Candidates for Village Trustee
Details

Category: On Our Radar
Published on

17 March 2017

Written by

Joanne Wallenstein
Here are letters received in recent days in support of candidates running for Village Trustee in the Village election on Tuesday March 21:

Letter from Deborah Skolnik In Support of Carlos Ramirez
Committed...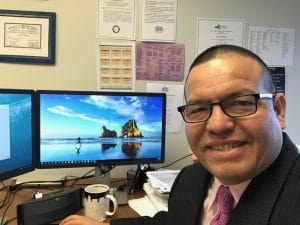 Conscientious...
Civic-Minded...
Carlos Ramírez
"C" the difference!
"WE ARE FACEBOOK FRIENDS, AND NOW WE ARE REAL FRIENDS, TOO!" the man said, grinning and shaking my hand. It was December of 2015, and I was hosting a launch party for my poetry book, Gentle Scarsdale Satire. Even before he said his name, I recognized my affable guest from his online photos: Carlos Ramírez.
Carlos was one of the few Scarsdale men who attended my admittedly estrogen-heavy party that snowy evening. His reason, he said, was simple: He thought that encouraging my artistic efforts was the right thing to do.
That's the kind of person Carlos is: He shows up and strives to do the right thing.
And so I'm delighted that he's now showing up somewhere else: on the election slate for Village Trustee, as part of the Scarsdale Voters' Choice Party. I can think of no one better equipped to steer and safeguard our town.
As I've gotten to know Carlos, I've found myself ever more impressed by his devotion to to public service. A 12-year resident of Scarsdale, he tirelessly serves on our village's Advisory Council for Technology. This elite group helps Scarsdale's existing trustees, showing them how tech tools can boost their efficiency. Is it hard to imagine Carlos, already a trusted advisor, stepping into the Trustee role himself?
Yet that's only a small part of Carlos's civic engagement. He is also a Director in the Scarsdale Forum and a member of the board of directors of the Greenacres Neighborhood Association. Carlos truly cares about our town on every level.
Even Carlos's career experience—he's an Account Manager and Manager of Smart Schools Bond Implementation at the Lower Hudson Regional Information Center—brings valuable experience to the table. He is forever attending school policy meetings throughout the region and understands the value of Scarsdale's exceptional educational system. In fact his son, Ryan, is a product of our schools.
What drives Carlos to do so much for our town—and wish to do still more? The answer is in his history: He emigrated here after growing up in Peru during a time of violence and economic insecurity. "I never take democracy for granted," he explains.
Nor should we. Please show up to the polls on March 21st and vote for Carlos. You can bet he will be showing up for us.
Deborah Skolnik
Oak Way
Letter from William and Barbara Langford In Support of Carl Finger for Village Trustee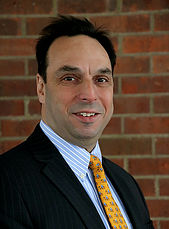 We are pleased to support Carl Finger in the upcoming election for Village Trustee. Carl has effectively served our Village as Trustee over the past two years. His ability to quickly step into this new role stemmed in part to his many years of service on the Conservation Advisory Council and the Board of Architectural Review. Even more important than Carl's significant experience in Village government is his commitment to our community. Carl grew up in Scarsdale, worked on the Scarsdale Community Improvement Corps., attended local camps, played in the recreation leagues, and umpired Little League games. Over the past ten years, Carl has become a familiar and friendly face as a dedicated basketball and softball coach.
In his tenure as Trustee, Carl has carefully and thoughtfully considered the myriad issues facing the Village, and provided steady leadership for our community. His track record clearly shows the benefit of his significant experience and deep understanding of issues affecting our Village. Even in the face of contentious issues, he has proven level-headed, empathetic, and reasoned. Our community has benefited greatly from Carl's diligent leadership. We highly recommend Carl Finger for Trustee.
William and Barbara Langford
Boulevard