Fire Rips Through Home on Thornbury Road
Details

Category: On Our Radar
Published on

14 March 2017

Written by

Joanne Wallenstein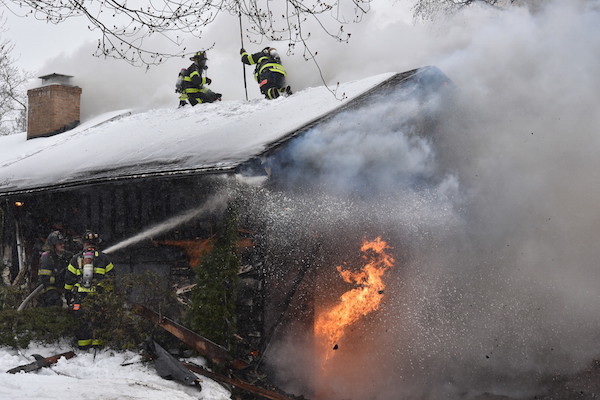 An afternoon fire on Tuesday March 14 at 159 Thornbury Road in New Rochelle is the third blaze in just four months to gut a local home. It appears that the fire started when the homeowner was filling his snow blower with gasoline and spilled some of it. The gasoline ignited and fire quickly spread through the house. The fire occurred during a severe winter storm that brought snow and hale to the area.
Thornbury Road is off Baraud Road, just over the border from Scarsdale. The New Rochelle Fire Department, the Scarsdale Volunteer Ambulance Corp. and Con Edison were on the scene. No injuries were reported.
On December 4th, fire ripped through a home on Boulevard in Scarsdale, killing a beloved doctor who was trapped inside and on March 5th, a home on Black Birch Lane was gutted by a fire which began at around 4 am.
Photos by Jon Thaler. See more here: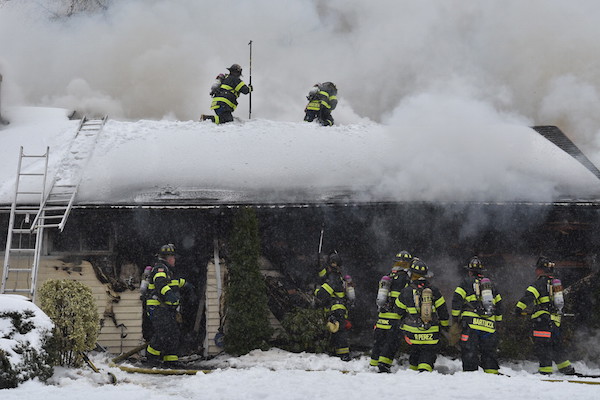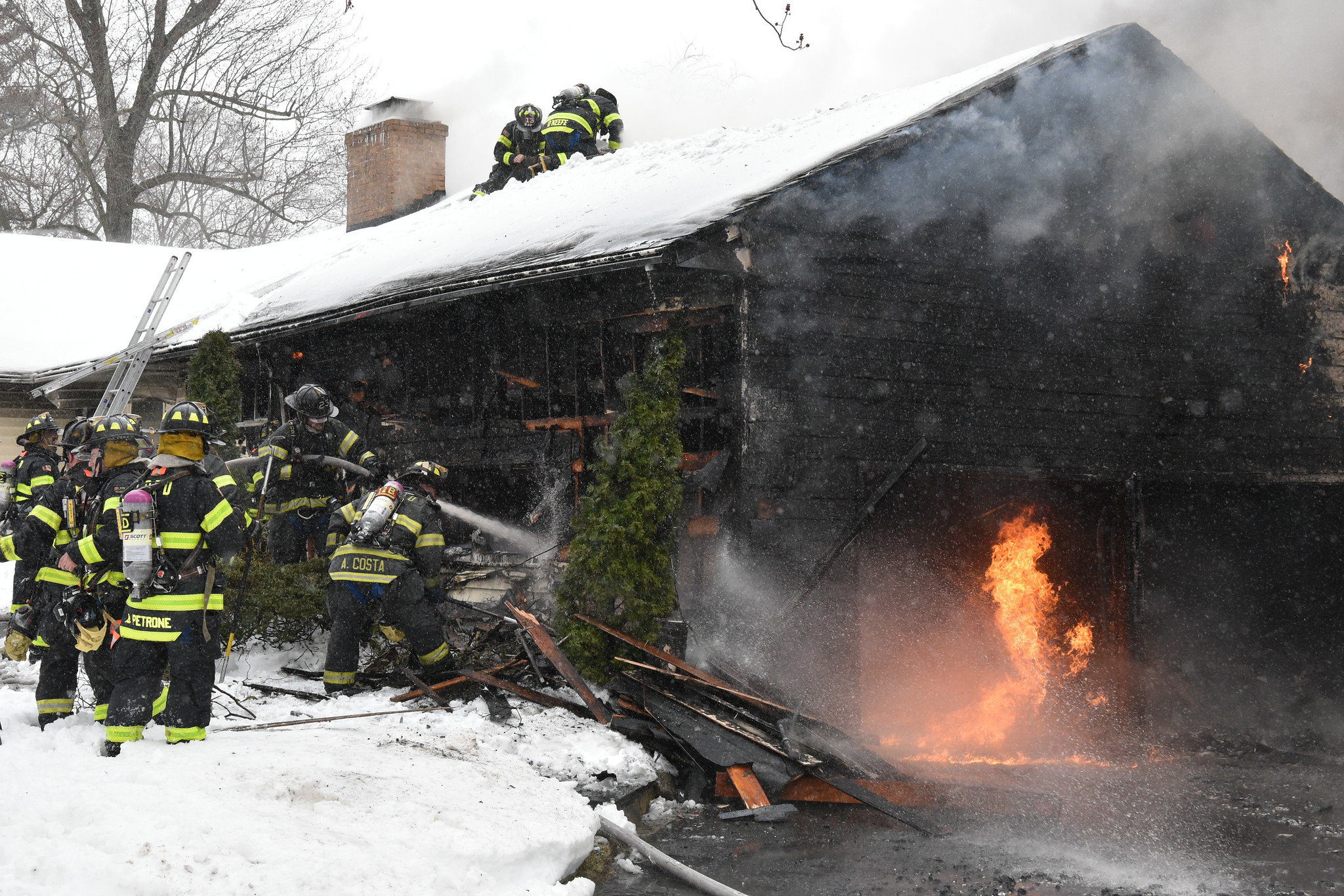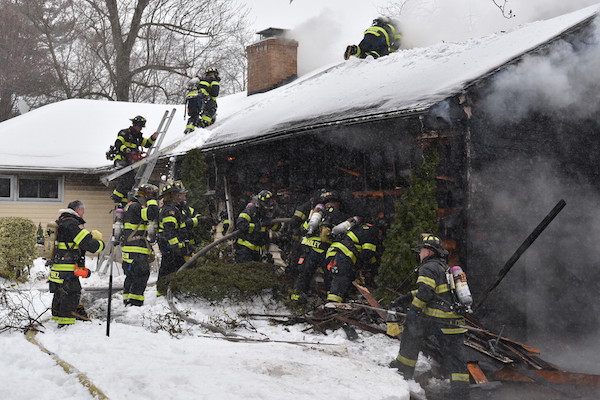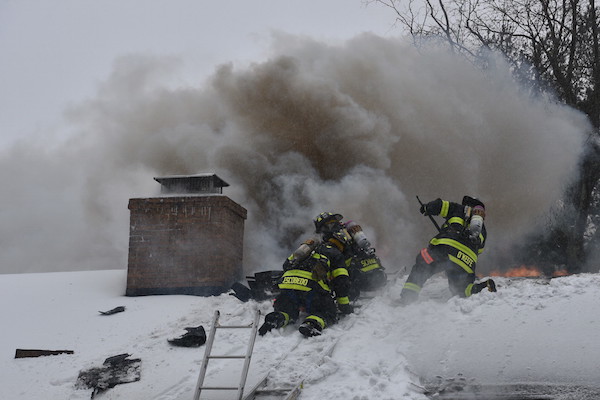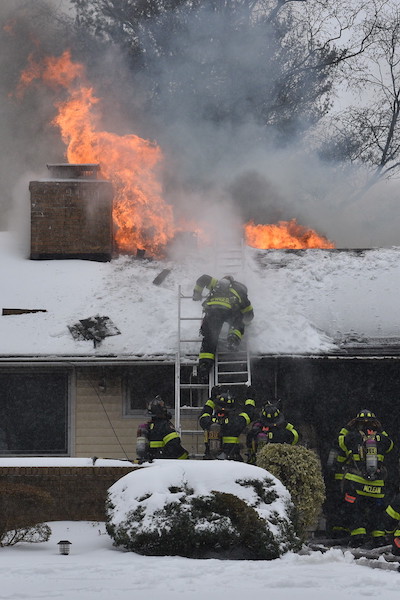 Recent Sales Data Shows That Ryan Model is Closer to Market Value than Tyler
Details

Category: On Our Radar
Published on

09 March 2017

Written by

Joanne Wallenstein
I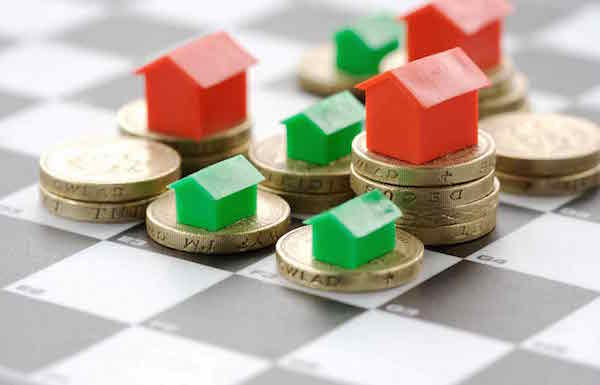 t appears that critics who excoriated Scarsdale Village Trustees and Village Managers about the results of a 2016 real estate tax revaluation may have protested too much. A group led by Mayra Kirkendall-Rodriguez called the Scarsdale Committee for Fair Assessments claimed that the 2016 revaluation shifted the tax burden from the larger estate-like properties to Scarsdale's more modest homes. They spent months building their case and ultimately filed a lawsuit – called an Article 78 – against the Village, asking them to void the "flawed" revaluation or pay reparations to petitioners.
However an analysis of recent sales data from the Village shows that this second revaluation – called the "Ryan" revaluation for the man who built the model, yielded assessments that are actually closer to market value than the previous model built by Tyler Technologies for the 2014 and 2015 tax rolls. This report confirms an analysis posted on Scarsdale10583 in October that showed that assessments were in line with 2016 sale prices.

Brian Nottage, a Scarsdale resident who holds a PhD in economics and works in commercial real estate asset management analyzed 185 sales* from January 1, 2016 to February 21, 2017 and found that both models under-assessed the value of Scarsdale homes but overall, the Ryan numbers were closer to market value than the Tyler values.
Using data from the Assessor's office during the period, Nottage compared sales prices to 2015 and 2016 assessed values. After analyzing the data, Nottage said, "Bottom line, both the Tyler and Ryan rolls have underassessment for the Village overall and that rises by price tier. However whether looking at average error, average absolute error or R-square, Ryan is considerably more accurate at each price tier."
The data shows that overall Ryan's R-Square value or correlation co-efficient is 96% as compared to the Tyler model that yields an 85% value. The analysis also shows that homes valued at between $500,000 to $1,000,000 were assessed at closest to market value, disproving the notion that owners of more modestly priced homes were over-assessed to make up for decreases for the wealthiest homeowners.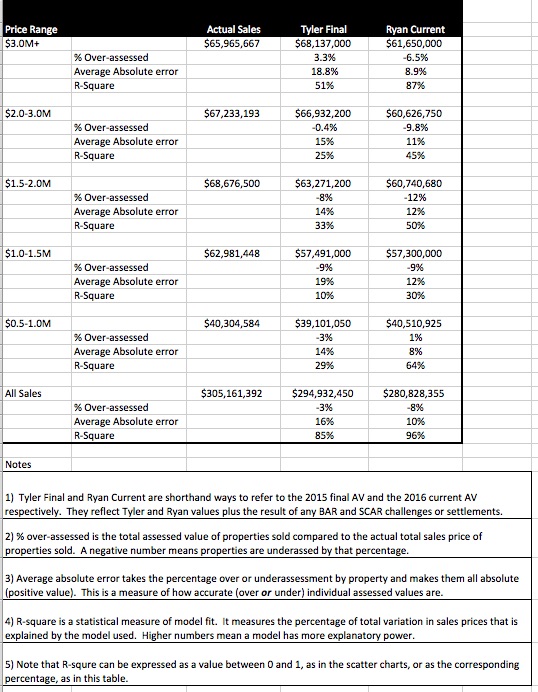 It is true that Ryan's reval under-assessed homes priced at $2 million and above but homes in other price ranges were also equally under-assessed. See the summary chart here and view the entire analysis here.

The petitioners also claimed that the NYS equalization rate applied to the 2016 revaluation proved how far off it was from actual market value. However, if Scarsdale had instead stuck with the Tyler assessments, the state would have also had to apply an equalization rate to Scarsdale.
We asked Scarsdale Assessor Nanette Albanese to explain and she said, "Market conditions after the 2014 revaluation were showing that those assessments were not reflective of subsequent sales (that will always be the case and is another reason that assessments need to continually be updated using a new sales base.) As such, we expected that the 'overall' appreciating market conditions (not for the high-end, however) would cause a calculated 2016 equalization rate below 100%. This was one of the various factors that was considered when making the decision to perform revaluation in 2016."

*Note: 87 sales were excluded as they were properties with "condition codes" that might make them non-arms length, vacant land or commercial properties or ones that had been renovated post-Tyler.


JCCMW Students Evacuated to SVAC Headquarters After Bomb Threat on Monday Morning
Details

Category: On Our Radar
Published on

27 February 2017

Written by

Joanne Wallenstein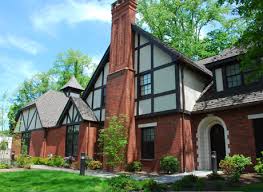 Approximately 200 students and teachers were evacuated from the JCC of Mid-Westchester on Monday February 27 at about 11 am after the JCC received a bomb threat.
The Scarsdale Police Department escorted children and teachers from the JCCMW to the headquarters of the Scarsdale Village Ambulance Corps as they walked up Wilmot Road to Weaver Street.
The nursery school students and teachers were brought to the SVAC basement where attendance was taken to ensure that everyone was accounted for and the Scarsdale Police Department stationed an officer outside.
SVAC provided Gatorade, water, and snacks to all who had relocated. Blankets were also provided as some of the children came straight out of the classroom with no jackets.
Parents who showed up to pick up their children at SVAC were asked to wait outside and the JCC staff brought each child out to their parent. The entire situation lasted about two hours.
According to SVAC President David Raizen, "Everything went very smoothly. SVAC arranged this protocol years ago and has a contract in place with the JCC for liability limiting purposes.
The threat to the JCCMW appears to be part of a series of simiilar threats at 29 Jewish Community Centers that occured across the country on Monday February 27.
Karen Kolodny Executive Director of the JCCMW sent the following email to the community on Monday afternoon:
Dear Members of our JCC Family:
As has happened to JCC's all over the country, our JCC received a threatening phone call at 10:45 this morning. Our staff responded and based on our protocols we contacted the police and evacuated the building. Everyone remained safe while the police swept the building. No bomb was located and we re-opened as usual for afternoon and evening activities.
We are proud of our staff and of all the patrons who were on the premises at the time for their cooperation and are grateful for the support from local law enforcement. The JCC takes any and all threats seriously and will continue to be vigilant in implementing our security measures to ensure we remain a safe place for all who attend.
We have now resumed all normal activities in our building and we look forward to continuing our mission to serve the community as we have for over 60 years.
State Assemblywoman Amy Paulin issued the following statement in response to the threat:
"The bomb threat at the Jewish Community Center of Mid-Westchester hits home to me, because it is the center my family and I frequently use," Assemblywoman Amy Paulin (D-88) said. "Yet every act or threat of hatred hits home to someone, and therefore hits home to everyone who stands for inclusion, for justice, and human values. As elected officials and community leaders we must speak out, and speak out loudly, so that people who deal in threats, violence and hatred understand they will never win and that humanity and decency always will."
County Executive Rob Astorino resolved to work with officials to root out those who were responsible. He said, ""The bomb threats made today against two Jewish community centers in Westchester are hate crimes that will not be tolerated in our county. We will not stand silent in the face of anti-Semitic acts or any other bias crimes. I join with all people of good will in condemning the bomb threats that occurred here and around the country. I have directed our Department of Public Safety to work with federal and local law enforcement agencies in every way possible to bring those responsible to justice."
The Westchester Jewish Council also condemned the threats, saying,
"Today, the JCC of Mid-Westchester and The Shames JCC on the Hudson received threatening phone calls - the same calls as many JCCs and Jewish day schools around the country have received in the past month. Thus far, in all cases, these threats have proved to be baseless.
"The Westchester Jewish Council condemns these heinous acts of anti-Semitism and hate which impact all of Westchester and especially our Jewish community. We commend our member organizations for their swift response using established safety protocols to ensure the safety of all patrons," said Paul Warhit, President, Westchester Jewish Council. "We take these threats seriously, and are grateful to our Westchester elected officials and law enforcement personnel for their swift attention to this matter. By working together, we will apprehend those responsible for spreading hatred across our country and county."
Warhit continued, "We would also like to thank our fellow Westchester residents from all ethnic and religious background who have stepped up to show their support in fighting anti-Semitism, bias crime, terror and hatred. We look forward to continuing to stand side by side with all our neighbors in making Westchester a free and inclusive county. Finally, we want to thank the Westchester Jewish Council security committee and security roundtable, chaired by Harry Mamaysky and Elizabeth Lampert for all their efforts and hard work to ensure our community is fully aware of and prepared for these kinds of acts. We also thank our main funder, UJA-Federation of New York, for their financial support of this initiative."
Congressman Eliot Engel said, ""Whether it is the JCC-Mid Westchester in Scarsdale or JCC on the Hudson in Tarrytown, or the Jewish cemetery in Pennsylvania or Missouri or anywhere across this country, we must be vigilant. We must be unified. We must take an uncompromising stand against this horrific hatred. Such attacks cannot—and will not—be swept under the rug. I offer my full support to local and federal authorities to bring all those responsible for these horrific attacks to justice. I stand in solidarity with the Jewish community during these trying times and reaffirm my commitment to ensure hatred and bigotry have no place in my community and our country."
Greenacres Town Hall Meeting Thursday Night
Details

Category: On Our Radar
Published on

06 March 2017

Written by

Joanne Wallenstein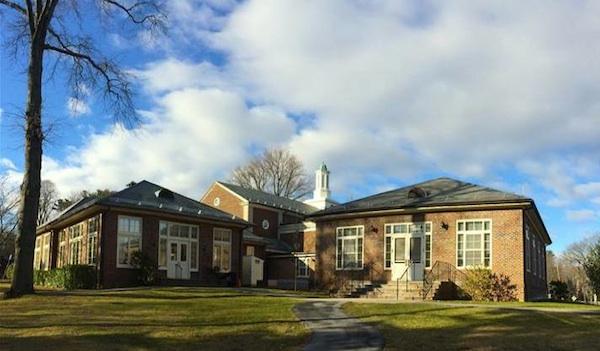 Calling all Greenacres residents: Do you have questions about the school, the upcoming Village election, budgets, recreation, roads and safety? Here's your chance to get answers about all things relating to Greenacres and the Village of Scarsdale.
The Greenacres Neighborhood Association will hold their annual Town Hall meeting at Greenacres Elementary School on Thursday March 9 at 7:15 pm. They have invited community leaders to give you an update and respond to your questions.
Panelists include:
Mayor Jon Mark
Village Manager Steve Pappalardo
Police Chief Andrew Matturro
Fire Chief Jim Seymour
Recreation Department Superintendent Brian Gray
Volunteer Firefighter Ken Mazer
Scarsdale Volunteer Ambulance Corps: David Raizen
Scarsdale School Superintendent Thomas Hagerman
Greenacres Principal Sharon Hill
Board of Education President Lee Maude
Greenacres PTA President Joey Silberfein
Greenacres Elementary School
Refreshments at 7:15 pm
Meeting from 7:45 - 9 pm
For more information contact Andrew Sereysky at asereysky@yahoo.com, 914-725-4916.
In Support of A Non-Partisan System
Details

Category: On Our Radar
Published on

23 February 2017

Written by

Joanne Wallenstein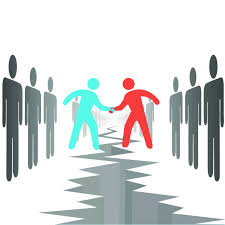 The following letter was sent to Scarsdale10583 by Anne Lyons of Greenacres Avenue:

To the Editor: I express the following in my individual capacity as a resident of Scarsdale.
The Non-Partisan Party is being challenged this year, which, to me, is a good thing.
Many of our residents do not understand the benefits of the Non-Partisan system or the importance of participating in the nominating committee election as a candidate or as a voter. This challenge will bring the whole system into the forefront of discussion and as a result educate our community.
When my children were very young, I ran for the School Board Nominating Committee (SBNC) and was elected; I had also run for the Citizens Nominating Committee (CNC) but was not elected. At the first meeting the Board of Education presented to us what makes a good board member: open mindedness, the ability to take in information and synthesize it, consensus building, compromising, working in the best interest of the community by making those difficult decisions that may not get you re-elected but are the right decisions. I was sold, especially with the polarizing partisan politics in our state and federal governments preventing our lawmakers from passing any legislation without striking a deal. The Citizen's Nominating Committee uses similar criteria in nominating our trustees and Mayors.
Now years later I see the benefits of our Village's Non-Partisan system especially after the 2008 economic collapse where most municipalities were experiencing financial woes. Scarsdale, due to responsible financial planning and good governance, was able to continue to provide its residents with the services we were accustomed to and was also able to maintain a good credit rating.
In the past several years there have been many high profile cities and municipalities that faced possible bankruptcies. Part of the reason for these cities' financial instabilities is poor governance. Public officials in a partisan system tend to make decisions to make voters happy and knock potential problems down the line rather than risk re-election. Also, partisan political party candidates frequently make certain campaign promises that are just not attainable and may even be irresponsible. We need trustees who can keep an open mind and make informed decisions based, not on promises or a political agenda, but on thoughtful deliberation of the current facts and needs that are in the best interest of the community long term.
The challenge against our system is a great opportunity for our residents to get involved and participate in local government. Educate yourself about the non- partisan system and vote.
Anne Lyons
Greenacres Avenue