Man Struck by Train at Hartsdale Station
Details

Category: On Our Radar
Published on

21 April 2017

Written by

Joanne Wallenstein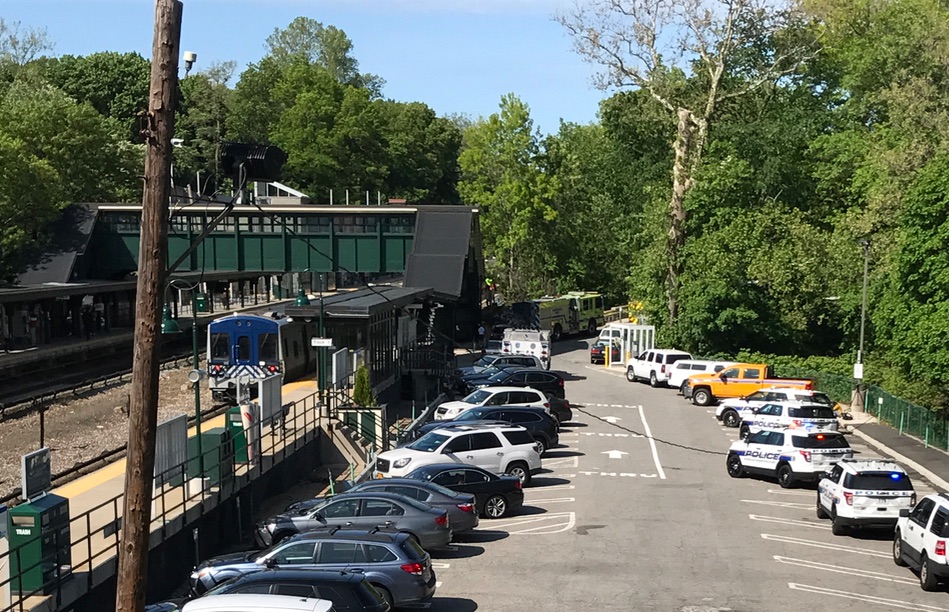 Metro North Railway has confirmed that a "male trespasser" was hit by a northbound train just north of Hartsdale Station on Sunday afternoon May 21 at 2:24 pm. The train was passing through Hartsdale station without stopping. Police have currently closed the parking area on the east side of the tracks and appear to be in the process of removing the body from the track and conducting an investigation.
As of 4:38 pm one track at the station was closed. However, north and southbound trains are using a single track. There are 10-15 minute delays.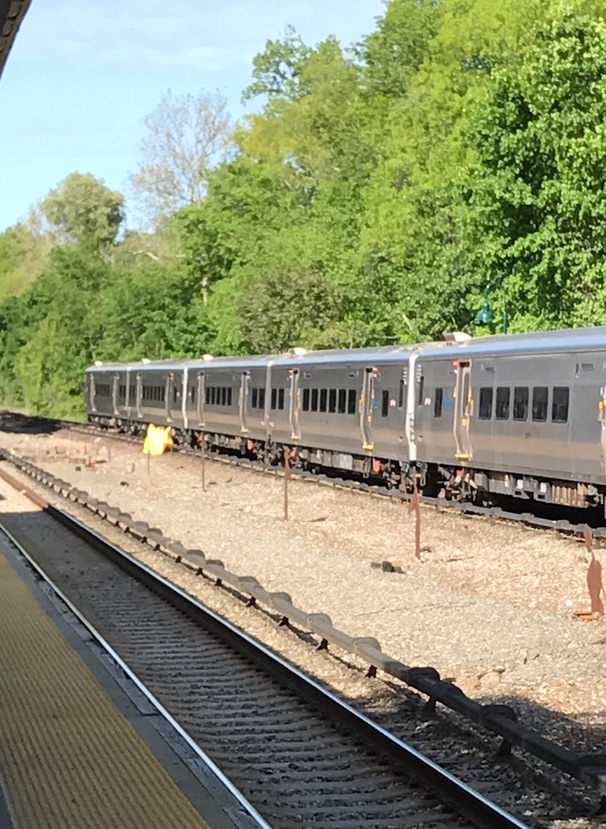 MTA Press Officer Sham Tarek could not confirm what time the track would re-open. He said that investigations usually take 24-48 hours. At this point the cause of the accident and the identity of the victim are unknown.
Fox Meadow Tennis Club Welcomes New Pro
Details

Category: On Our Radar
Published on

17 April 2017

Written by

Joanne Wallenstein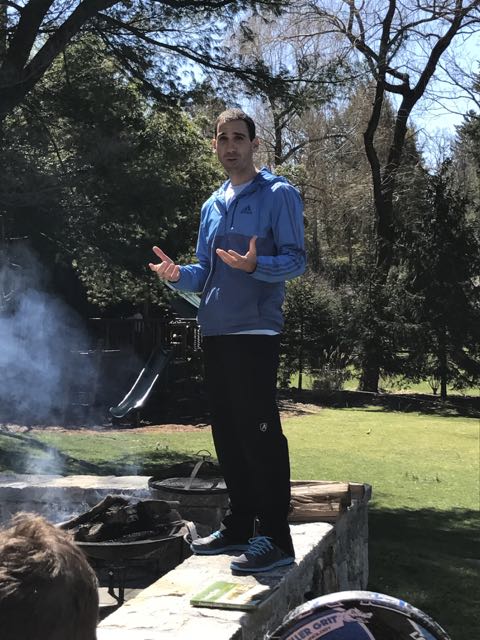 Fox Meadow Tennis Club on Wayside Lane recently announced that Pavle Jefferson, a 1998 graduate of Scarsdale High School has joined the club as the new Director of Racquet Sports. Jefferson replaced Gary Squires who recently resigned after 15 years at Fox Meadow. We interviewd Pavle to learn more about his background and plans for the club, and here is what he shared:
We hear you are a Scarsdale native. How many years did you live here, and where did you go to school? Who was your high school coach and what do you remember about playing on the team?
I moved to Scarsdale as a sophomore in high school. After graduation, I attended Columbia University and my parents stayed in Scarsdale for another two years, which effectively made Scarsdale "home" for five years. I had two excellent coaches at Scarsdale High School: Joel Katz, may he rest in peace, and Jack Kaminer. They were fantastic to work with and taught me a great deal about teamwork in a sport that is predominantly individual at the junior competitive level. Playing on the SHS tennis team was a great overall experience for me; as a newcomer to Scarsdale, it immediately offered a social circle and a way for me to integrate into the school system in a rewarding manner.
Which teachers, if any had an influence on you?
I can't think of any teacher that didn't have a positive influence on my experience at SHS. However, two teachers that stand out in my memory are David Greene and Rashid Silvera. I took public policy with David Greene and was impacted by his real-life case study assignments. For example, in order to understand the effects of public policy on diverse populations, he would ask his students to assume the role of a particular individual, whether that individual was the CEO of a Fortune 500 company, or a single parent working two jobs with three children in college. His assignments challenged me and my classmates to think beyond ourselves to grasp the significance of public policy initiatives. I never had a class with Rashid, but I will never forget his exuberance and kindness each time I passed him in the hallways. For a young, impressionable kid, a smile and a helping hand can go a long way, and Rashid was never short on extending those courtesies. For me, it highlighted the importance of taking the extra effort to relate to people.
Where did you go to college and did you play there as well?
I played singles and doubles for the Columbia University varsity tennis team for all four years. During my sophomore and junior years, we won the Ivy League Conference, which qualified us for the NCAA nationals and enabled us to travel the country and compete against the top teams in the nation. It was an exhilarating experience. During my senior year, I was elected team captain by my teammates, an honor that I cherish to this day.
What have you done in the intervening years?
My path to coaching was a circuitous one. I started playing tennis competitively at the age of 8, and trained rigorously all the way through my college years. After college, I wanted to pursue other interests and dabbled in finance, music, and international relations. However, somehow I kept getting drawn back to the tennis courts. After a few key events, including helping Shahar Peer (world ranked no.15 at the time) at the 2006 US Open and being a part of the coaching staff for Duke's Women's Tennis 2009 NCAA Championship team, I decided that I wanted to pursue tennis coaching as a career. After working with Duke, I coached at University of Pennsylvania and Harvard. I then took the Head Tennis and Paddle Pro position at Bronxville Field Club. Finally, before coming to Fox Meadow Tennis Club, I worked as Director of Tennis at Edgewood Country Club.
What is your role and what are your responsibilities at Fox Meadow Tennis Club?
I am the Director of Racquets at FMTC and will be managing the daily activities of the tennis and platform tennis programs at the club, as well as promoting both sports through events, tournaments and other social activities for members and their guests.
What are your plans for the club – what would you like to do?
My plan is to create an exciting environment for members and their guests to enjoy tennis and platform tennis by offering dynamic programming for players of all ages and levels of skill. Entering the tennis season, I am excited to bring energy to the courts with a stellar teaching staff and with an ambitious curriculum of instruction. One of my priorities will be to expand the junior tennis program and bring new faces to the sport. I have a strong passion for player development, and it is particularly rewarding to work with players at the beginning stages of the game and see them grow into lifelong tennis fans. Looking ahead to the paddle season, FMTC has a best in class facility for the sport, and I am eager to implement programming to utilize the club in a way that enhances the member experience and reflects the rich history of paddle at FMTC.
In your eyes, what is unique about the club and what does it have to offer its members?
FMTC feels like a family; there is a true sense of community at the club, and every member pitches in to make it feel like home. The physical space itself is in harmony with the intimate culture that exists at the club; the facility can be taken in at one glance and encourages social interaction by virtue of its layout. Members take ownership of the space and go above and beyond to ensure the club is well kept. That hands-on approach separates FMTC from a lot of other clubs, and helps maintain its close-knit environment. From a historical perspective, FMTC is special because it was the first club to build a platform tennis court and offer it as a sport to members. That historical context inspires members to this day and is reflected by enthusiastic and robust participation in the paddle months. Ultimately, FMTC offers members a warm, social atmosphere where they can come together with friends and family to share their passion for two awesome racquet sports.
About Fox Meadow Tennis Club
Founded in 1883, Fox Meadow Tennis Club (FMTC) has long been a distinguished part of the Scarsdale landscape. Platform tennis or 'paddle,' as it is affectionately known today, was invented in Scarsdale in 1928. In 1931, Fox Meadow built the first club court in the country. Today, it's estimated that there are more than 55,000 active players in the United States. More national championships have been held on their courts than at any other location and Fox Meadow members have won more national titles than any other club.

Fox Meadow has six Har- Tru tennis courts and nine heated paddle tennis courts, including four that are lit for night play. The clubhouse offers members a comfortable place to relax before and after matches, and a terrific place to view the tennis and paddle activities. As well, there are shower and kitchen facilities and the clubhouse can be rented to both members and non-members for private parties.
Former Governor David Paterson to Visit Scarsdale April 18th
Details

Category: On Our Radar
Published on

04 April 2017

Written by

Jill Serling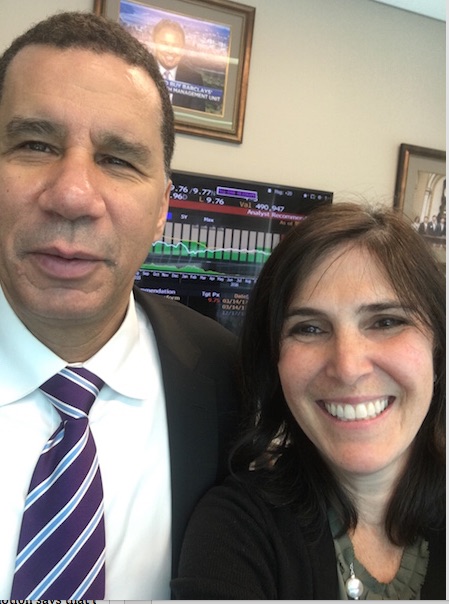 I began the new year with a lofty resolution – to meet one new person every day for the entire year. I labeled my goal – The Hello Stranger Project. I chronicle my meetings on Instagram and Facebook and seem to have developed a following. To date, I have met 93 'new friends'. I document each meeting with a photo of myself and my new friend – selfie style. I try to learn as much as possible about the person in five minutes or less, but many of my interactions are more than a half hour. Every stranger I have met has an interesting, unique story. I have discovered that people like to talk about themselves and like to share their information. I have been hugged and blessed by many, and shaken hands with most that I meet. I have met men and women from different countries and states other than New York. There was one week where I met several strangers who had been born in Colombia. My new friends hail from countries that include China, Haiti, Bangladesh, Dominican Republic, South Korea, to name just a few. It has been really nice to meet the people who comprise my greater-Westchester neighborhood.

Last week, I was fortunate to meet the former Governor of the State of New York, David Paterson. David will be speaking locally for the Scarsdale Adult School on Tuesday, April 18 at Scarsdale High School so my meeting with him was for professional purposes. David was Day 89 of the Hello Stranger Project.

Here's what I said in my posting: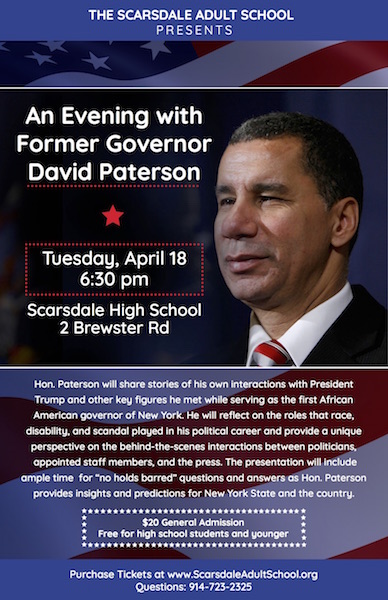 "Hello David Paterson. David is the former Governor of the State of New York. David grew up in Hempstead, NY - an idyllic town to grow up in according to David. David attended public school and was in the mainstream classroom, although he became legally blind at a young age. His mother felt it was important for David to be in a classroom with children with whom he would socialize, and work with in the future. David graduated high school a year early and earned his undergraduate degree from Columbia University and his law degree from Hofstra.
David believes in the importance of special education in public schools. He values education – he believes life is all about education. His mother, not surprisingly, was an educator. Many of his teachers and professors made a lasting impact on his life and career choices. In fact, his sixth grade teacher was the keynote speaker at his inauguration as Lieutenant Governor.
David has a strong moral and spiritual compass. He believes we don't listen to our intuition enough. He is presently writing a book that includes that subject. David is exceptionally proud of his work and support of the establishment of the Four Freedoms Park on Roosevelt Island. He sees the parallels of one disabled leader supporting the vision of another disabled leader. An interesting statistic that David shared with me twice while we chatted was that 66% of blind people don't work, but have a greater higher education graduation rate than the average American."

David is engaging and charismatic. I could have spent an entire day chatting with him. When I left our meeting, I was very excited to share my 'new friend' with the Scarsdale Adult School community. David has compelling stories to share about being legally blind, the first African American Governor of the State of New York, and his time spent as a public servant. He will also share his observations about and interactions with President Trump, and other key figures he met while serving the State of New York. He will reflect on the roles that race, disability, and scandal played in his political career and provide a unique perspective on the behind-the-scenes interactions between politicians, appointed staff members, and the press. The presentation will include ample time for "no holds barred" questions and answers as David provides insights and predictions for New York State and the country. The evening will be moderated by Len Tallevi, a former Social Studies Department Chair and Teacher at Scarsdale Middle School.

Details about the event include: $20 admission fee. Free for High School Students. The conversation begins at 6:30 pm at Scarsdale High School. Registration at www.ScarsdaleAdultSchool.org. Questions? 723-2325.
A Passover Letter from Israel: Quinoa Okay!
Details

Category: On Our Radar
Published on

09 April 2017

Written by

Diana Bletter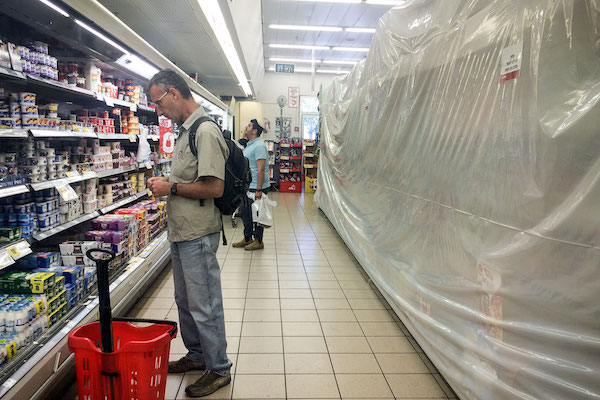 The big news in Israel this spring—besides the terrible mess in Syria—is that quinoa is officially kosher for Passover. And while Israelis do what they can to swerve around civil laws, they take Passover laws with the utmost seriousness.
A few years ago, when our six kids ate only cereal for breakfast, I didn't plan the rationing right (just kidding) and ran out a few days before Passover began. I went to the local supermarket hoping to buy a box to tide the kids over, and found that the entire cereal aisle had been cordoned off because it contained forbidden chametz, unleavened products. Suddenly, I realized, Cheerios were contraband. So I did what any normal Jewish mother would do, sneaking under the DO NOT CROSS tape, climbing on a shelf, and wresting a box of Captain Crunch from behind the paper barricade. Some of my friends even drive to neighboring Arab villages during Passover to buy pita bread that they'll never find in the local grocery store.
What is chametz, you ask. It comes from one of the five major grains: barley, oats, rye, spelt or wheat, that has come in contact with water for more than eighteen minutes. Jews from Eastern European countries, known as Ashkenazi, also abstain from eating rice, corn and peanuts during Passover. Sephardic Jews who came from Spain, North African countries and Ethiopia, eat these forbidden goodies.
Jews don't eat chametz during Passover week to celebrate our exodus from Egypt, where we were slaves. With the Egyptians chasing us, we didn't have time to bake crusty loaves, only unleavened bread, or matzoth, which tastes like cardboard and lands like cement. But matzoth has come to represent this pivotal time in Jewish history, when the Jews became a united people, a nation.
Women in Israel go nuts scrubbing the house before Passover. They take spring cleaning to a whole new level. Houses are turned upside down and women go after every last particle of Saharan dust and every last bread crumb with single-minded fervor. I was sitting outside talking to my husband, Jonny, on Friday afternoon when my daughter, Amalia, came over with her boyfriend who asked me how my Passover preparations were going. Then he did a double-take.
"You're just. . . just. . ." he stammered. "Just. . . sitting around, talking, when Passover is only three days away?!?"
It was much to my surprise that Jonny, an olive-skinned guy from Passaic, announced this year that since his family originally fled Spain during the Inquisition, he is Sephardic. Which means that in our house, we can indulge in rice, corn and Bamba, Israel's number one peanut snack. (Bamba looks like pale Cheese Doodles and tastes like peanut butter.) Not only that, but we are forgoing the usual matzoth ball soup, gefilte fish, and brisket, and ordering sushi from a guy living on a kibbutz down the road who makes it to order. You can find delicious falafel, zaatar and hummus in our area, but good sushi is expensive, and hard to score, and we consider it a special treat. So we'll ask the Four Questions at our Seder, and then nibble on raw fish and vegetable treats for all our vegan offspring.
I moved from New York to this small beach village in northern Israel in 1991 because of my idealistic hopes to work for peace and my strong Jewish convictions, and there's one thing I've learned as the world seems to revolve more and more around people whose religious beliefs lead them to murder, I can continue to do what I can—and also try to take religion a little less seriously.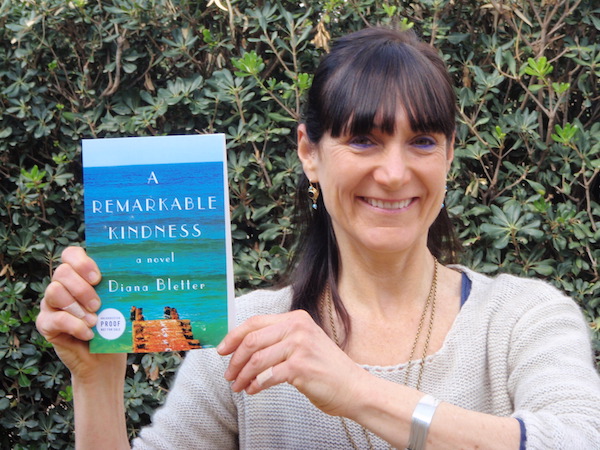 National Jewish Book Award nominee Diana Bletter is the author of A Remarkable Kindness. Her work has appeared in The New York Times, The Wall Street Journal, and other publications.
Spotty Mail Delivery Following Snowstorm
Details

Category: On Our Radar
Published on

24 March 2017

Written by

Joanne Wallenstein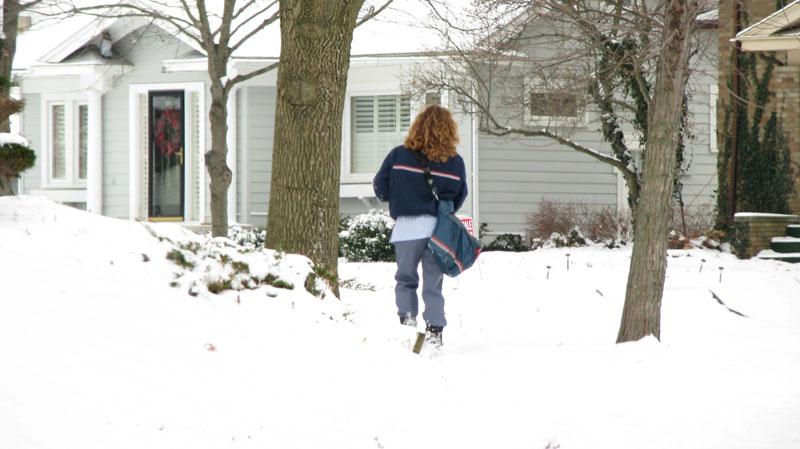 If you think your mail delivery has been spotty, you're not imagining it. The storm on Tuesday March 14, and the snow and ice left on the ground afterwards, has posed a challenge for mail delivery.
The local Scarsdale Post Office reports that the storm cut productivity by 50% during the week of the storm. Postal workers, some who live as far away as Coney Island and Newburgh, didn't make it into work. Though the Post Office is authorized to hire substitutes when workers are out, their list of subs has shrunken in recent months.
The postmaster says that the postal service is actually now hiring workers, who start at $16/hour.
Since there was no delivery on Tuesday March 14th, the mail was piled up "like Christmas," according to the Postmaster. Following the storm, a route that would normally take 8 hours expanded to 11 hours as the delivery people were unable to take short cuts through the snow and had to be mindful of icy conditions. The post office had to cut back delivery to homes to alternate days.
Amazon deliveries have also affected the workload. The Postmaster says the USPS welcomes the increased volume and estimates that Amazon packages have upped deliveries by 10%.
By Monday March 20, the post office reports they were back up to full speed. The Scarsdale Post Office, with locations in Scarsdale Village, at the Golden Horseshoe and on Central Avenue employs 85 carriers who cover 60 routes.