Cooking Classes and More from the Scarsdale Adult School
Details

Category: On Our Radar
Published on

30 September 2010

There's still time to sign up for fall classes at the Scarsdale Adult School. They're offering cooking demonstrations, a baking class with famed Seth Greenberg, art classes and tours, exercise classes and even life coaching. Here are descriptions of two classes and you can find more offerings and register at www.ScarsdaleAdult School.org. Pick up a catalog at Village Hall or the Scarsdale Public Library or call 723-2325.
The Lighter Side of French Cooking - Learn to prepare delicious traditional French meals that are simple and light, yet satisfying. Two French cooks, Anne-Christine Robine and Marie-Helene Sarfas offer demonstration classes through the Scarsdale Adult School beginning October 8th. Robine's demonstration classes will include recipes for chicken fricassée with tarragon, classic ratatouille, crème brûlée, fall soup of the day, boeuf bourguignon and floating island. Sarfas will demonstrate how to prepare a cheese soufflé, frisée salad with bacon, chocolate soufflé, lamb shank with gratin dauphinois and red berries bavarois.
Techniques will be demonstrated and cooking tips shared. Lunch and conversation follow the cooking demonstration. Enrollment is limited to 8-10 students per section.
Robine, who brings creativity and style to her cooking (she is a fourth-generation cook; her great grandmother owned a restaurant in Brittany) will be teaching from her home two Fridays, October 8th and October 15th from 10 am - 12:30 pm. The cost is $125.
Sarfas, a terrific cook who brings flair to the table will teach from her home two Thursdays, October 21st and October 28th 10 am - 12:30 pm. The cost is $125. Sarfas's recipes have been handed down from her mother who loved to entertain and from her father who was a professional baker.
The Best of Baking II with Seth Greenberg: Filling in the Gaps - Seth Greenberg of Seth Greenberg's Just Desserts in Westchester is the son of New York's celebrated baker, William Greenberg Jr. Famed baker in his own right, Seth has created exclusively tailored single session baking classes for the Scarsdale Adult School.
Seth shares his signature secrets and demonstrates his techniques with interactive classes in his private kitchen. Students can choose from his many different delectability's including: basic cream-cheese dough and things to do with it, including cheese straws, turnovers, and ruggelach; individual pinwheel-topped fruit cobblers, and whoppers, enormous triple chocolate cookies with nuts; spritz cookies - including vanilla thin, lemon swirl and chocolate drops; sour cream crumb cake and meringue-kisses and shells; overstuffed apple tarts, including a tart shell recipe, apple filling recipe and crumb topping; chocolate layer cake with ganache; mini schnecken sticky buns; almond cake with lemon curd, and alternative uses for curd; and flourless chocolate cake and free-form apple tart.
The nine a la carte classes include a choice of 18 different sections offered both day and evening on Wednesdays beginning October 6th from 9:30 am - 12 pm or 7 - 9:30 pm. Each session costs $80, or save $30 with three sessions for $210!
To register or learn more visit www.ScarsdaleAdultSchool.org or call 723-2325.
Pianist Benita Meshulam to Perform at Hoff Barthelson
Details

Category: On Our Radar
Published on

21 September 2010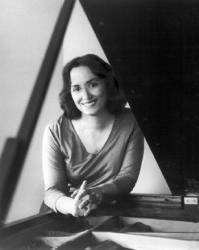 The Hoff-Barthelson Music School is pleased to announce that it will feature the internationally recognized pianist, Benita Meshulam, in recital on Thursday, October 7 at 8 pm, at the Music School, 25 School Lane, Scarsdale, New York. Ms. Meshulam will be joined on her recital, entitled 2 to Tango: A program of Argentinean dances and tangos, by guest pianist Allison Brewster Franzetti.
The program for the evening includes Pablo Ziegler's El Empedrado, Asfalto, and Elegante Canyenguito; Tres Romances Argentinas, op. 2 by Carlos Guastavino; and four pieces by Astor Piazzolla that have been rescored for two pianos by Pablo Ziegler: Fuga y misterio, Milonga del angel, La Muerte del angel, and Libertango.
Benita Meshulam has appeared in concerts and recitals throughout the United States and Europe. A specialist in Spanish repertoire, she has had three recordings that have gained recognition. Her first CD of Iberia was put of the recommended listening list of The New York Times Magazine in 1990 and her recording of Goyescas was singled out by Classic CD Magazine in Great Britain for a five-star mega-review. It was also on the Grammy nomination list in 1997. Her last recording of the piano music of Xaview Montsalvatge received rave reviews from Classic CD, American Record Guide, BBC Magazine, and Spain's Scherzo Magazine. She was a recent soloist in the Montsalvatge Concerto Breve and Falla's Noches en last Jardines de Espana.
Admission to the recital is $15 general; $14 seniors; and free to students under 18. Call 914-723-1169 for reservations and information.
The Complete Works of Shakespeare Abridged
One Take Summer Theater is a brand new, not-for-profit student run theater organization. It was developed by college students looking to gain more experience in the theater world. This summer, One Take will be performing The Complete Works of William Shakespeare Abridged. The performance will take place on Friday August 13th at 7PM at the Scarsdale Congregational Church. This play is perfect for Shakespeare lovers and perfect for Shakespeare haters as well. Come and enjoy a night of whimsical rhymes and improvisational humor as One Take Summer Theater presents the Complete Works of William Shakespeare…Abridged!
One Take Summer Theater Presents:
The Complete Works of William Shakespeare
Scarsdale Congregational Church
Friday August 13th at 7 PM

Produced by Kaitlin Tyler
Directed by Daniel Carlisto
Art Director Genevieve Tyler

Cast Members in Alphabetical Order
Dana Arkontaky
Isabella Belizzi
Raylla Chan
Jason Dunat
David Himmel
Paul Lazo
Rio Ruess
Genevieve Tyler
Cassie Valencia
Spooky Events on the Hudson
Details

Category: On Our Radar
Published on

14 September 2010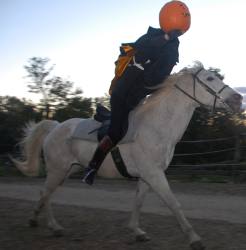 Historic Hudson Valley, creator of the Great Jack O'Lantern Blaze, is expanding its portfolio of Halloween inspired experiences to include a professionally produced haunted attraction: Horseman's Hollow. It joins another new experience, Jonathan Kruk's 'Legend,' and two returning classics: Blaze and Legend Celebration, to round out a full complement of classic fall events in Sleepy Hollow Country.
Washington Irving's macabre tale The Legend of Sleepy Hollow inspires the brand new Horseman's Hollow, an interactive haunted attraction at Philipsburg Manor recommended for ages 14 and up. Stocked with professional actors and state-of-the-art special effects, Horseman's Hollow has a very high fear factor and is not for the faint of heart.
Jonathan Kruk's 'Legend' brings the master storyteller into the historic, candlelit interior of the circa-1685 Old Dutch Church, where he will offer a dramatic re-telling of The Legend of Sleepy Hollow accompanied by live organ music.
By popular demand, the Great Jack O'Lantern Blaze, the tri-state area's biggest Halloween extravaganza, is expanding to 20 evenings, including the first weekend in November. An Egyptian scene with mummies and giant pyramid, shrunken heads, and a pumpkin "cornfield" with crows are some of the new jack o'lantern installations included in this massive display of Halloween-inspired creativity. A team of artists come together to carve more than 4,000 jacks, many of them fused together in enormous and elaborate constructions, all lit up throughout the wooded walkways, orchards, and gardens of historic Van Cortlandt Manor in Croton-on-Hudson, N.Y.
Also returning is Legend Celebration at Washington Irving's Sunnyside, a daytime event perennially popular with young children, where visitors are encouraged to come in costume.
All events are held rain or shine. All proceeds support Historic Hudson Valley, the Tarrytown-based non-profit educational organization which owns and operates the historic sites that host these events.
Ticket and date information:
For Blaze, Horseman's Hollow, and Jonathan Kruk's 'Legend,' all admissions are by timed ticket, which must be purchased in advance.
Blaze dates are Oct. 2-3, 8-11, 15-17, 21-24, 28-31, and Nov. 5-7. The first reservation is 7 p.m. on Oct. 2-3 and 8-11, and 6:30 p.m. for the other dates. Tickets are $16 for adults, $12 for children 5-17, free for children under 5.
Horseman's Hollow dates are Oct. 15-16, 22-24, and 28-30, with the first reservation at 7 p.m. Tickets are $20.
Jonathan Kruk's 'Legend' dates are Oct. 15-16 and 29-30. Seating is limited, and there are four performances each evening on the hour, beginning at 6pm. Tickets are $16 for adults, $12 for children under 18.
Legend Celebration dates are Oct. 23-24 and 30-31, from 10-4 p.m. Tickets are $12 for adults, $6 for children 5-17, and free for those under 5.
Buy tickets online at www.hudsonvalley.org or by calling 914-631-8200 ($2 per ticket surcharge for phone orders).
Youth Tennis Tournament This Week
The Scarsdale Summer Youth Tennis League will be hosting several youth tennis tournaments during the week of Monday, August 9th through Thursday, August 12th. Matches will be played at the Middle School Tennis Courts between 6 PM and 8 PM, and boys and girls between the ages of 7 and 18 of all skill levels, including beginner, novice, intermediate and advanced are invited to play. Players should register and play at 6 PM at the Middle School Tennis Courts.

Each participant will receive a participation trophy, a Scarsdale NYJTL T-shirt, and are welcome to attend a pizza and ice cream party on Thursday, August 12th. There will be tournament trophies for the winners.

The New York Junior Tennis League-Scarsdale and the Scarsdale Recreation Department are delighted to maintain the registration fee at $ 35 for each player. A valid 2010 junior tennis permit is required. The proram is now inits 26th season and the program fee has been the same for over 20 years.

Youth and parents interested in participating in the tournaments and the Summer Youth Tennis League should contact Bob Harrison, volunteer director for 26 years, at 914 725-0962 or 914 646-4054 (cell) or by e-mail at proscars@aol.com.

Applications are available at the Scarsdale Recreation Department.