A Change in the Line-up for Scarsdale Athletics: Four Coaches to be Replaced this Year
Details

Category: On Our Radar
Published on

11 August 2016

Written by

Carly Glickenhaus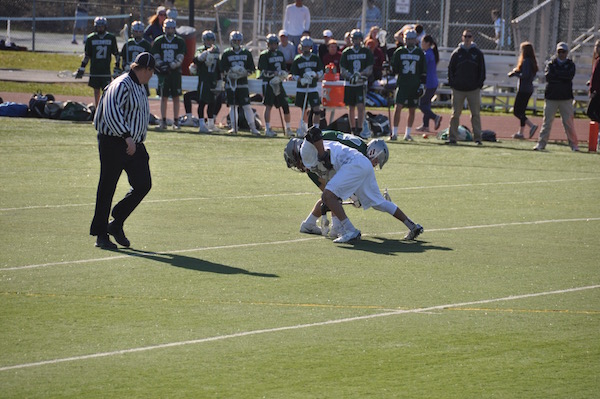 When the bell rings at 2:55 on a typical day at Scarsdale High School, athletes take to the locker room. If there is an away game, they will hustle to the bus, juggling a backpack heavy with books, a sports bag, and hands full of equipment as they jump on the school bus with shoes half on. From the first pep talk as the players settle on the bus to the bus' return from a sectional game an hour away, players spend up to five hours under the responsibility and leadership of their coach. Raiders demand high standards for the adult role models who spend hours with athletes every day of the season of a beloved game in the most formative years of their lives.

Perhaps some of the coaches were not meeting these expectations. For the Raiders boys' lacrosse, boys' hockey, softball, baseball teams, overall records, individual honors, successes in sectionals masked underlying tensions with questionable coaching. This month, the district announced that four varsity coaches were not reinstated for the 2016-2017 year.

Ray Pappalardi has just finished his first year at SHS as Athletic Director. Pappalardi was welcomed to the district in the fall, and immediately established a presence, frequenting home matches of all sports. To a student-athlete, his appearance at matches late into the afternoon hours and eagerness to speak with athletes directly demonstrated a refreshing dose of respect for students that many athletes did not see until their senior year. Pappalardi worked throughout the year to do his research on Scarsdale's coaching corps, establishing an annual evaluation process.

While school officials can only give vague explanations for the coaching changes that will affect student-athletes personally in their high school athletic careers, some athletes were willing to share some of their experiences with their coaches from their most recent seasons.

Jim Mancuso coached varsity hockey for 25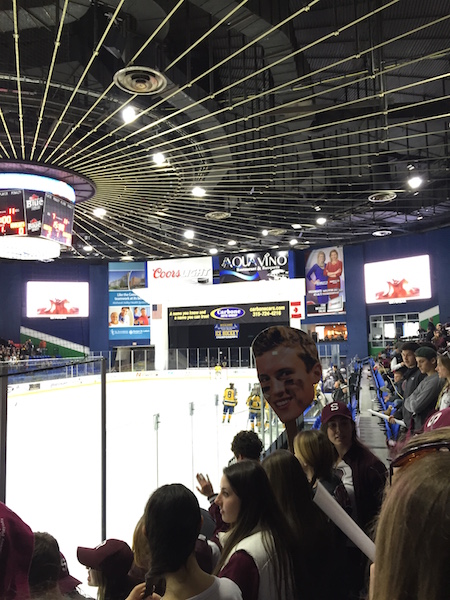 years and led the Raiders to sectional championships and semifinals in NYSPHSAA in 2014 and 2015, two exciting seasons not only for players but for the entire school. Many students made the trip to Utica to watch "Ders Puck" compete in the late stages of the tournament. Some parents complained that Mancuso personally targeted their sons, calling them slow for example. Other parents were upset that their son was cut from the team even though he made the team in the past. Captain Stephen Nicholas '16 was upset by Mancuso's removal and defended his coaching techniques. He believes Mancuso was a strong leader whose intentions were always in the best interests of the players, and pointed out not only their strengths but also weaknesses, which some kids were not prepared to hear. Nicholas says Mancuso should not have been fired at all; he was doing his best to be honest with players and may have expected varsity hockey player to react more maturely to criticism.

Boys' lacrosse coach Brendan Curran resigned on August 3 for "personal reasons." One of his players, who asked not to be named, was willing to share his thoughts on this season's coaching. Some parents did not like Curran's coaching style, which has been described as manipulative, inflexible, and arrogant. Curran created friction with parents during the Jewish holidays when the players were expected to be home to eat with their families, but were kept late after practice to run. Parents were enraged that their children were late to an important holiday dinner even though they advised Curran about the conflict weeks in advance. The player noted that Curran chose favorites and did not treat all players with equal respect.

Dave Scagnelli, known by students and athletes as Scags, coached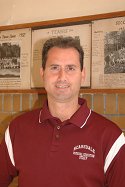 high school sports for 25 years. He will not return to his positions as Varsity B soccer coach, J.V. girls' basketball coach, and Varsity softball coach in 2016-2017. One softball player, who asked not to be named, gave reasons for Scags' dismissal. During winter workouts, he invited girls from other towns that were part of his off-season tournament team, which was a legal concern since insurance paperwork was not completed for them to play in the Scarsdale gyms. Pappalardi warned Scagnelli, but he continued in direct violation of the AD. Though tension with the administration was already high Scags had the team bus stop to pick up his son from the side of the street on the way back from an away game.

A soccer player, who asked not to be named, added that Scags prioritized softball over his Varsity B soccer team, which made many of the girls feel insignificant and contemplate quitting the sport altogether. During a grueling week of morning and afternoon tryout sessions, many girls were moved from the intense Varsity A tryouts to the B team, where they immediately saw a difference in their training session. For girls that play in old, oversized boys' jerseys instead of women's cut uniforms, Scags, according to some, exacerbated feelings of inferiority in these hardworking student-athletes. By taking phone calls during practice, ending practice early, and cancelling Saturday practices for his softball commitments, he signaled to players that they were not his first priority.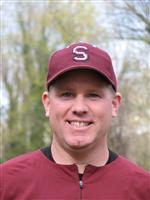 David "Doc" Scholl was the varsity baseball coach for 24 years until the district decided not to reinstate him this month. In a letter Scholl wrote to parents and players, he stated the main reason was that he did not "practice what he preached" and that he prioritized wins over the development of young individuals. Some parents complained that if Scholl really cared about his players, he would start them on "Senior Day." Scholl claims he "looked up the definition of what Senior Day means" before he established a senior day for the program five years ago. According to Scholl, the definition he found, from a source he did not name, is "a celebration before, at halftime, or after the game." Scholl asserts his right to build a lineup of winning players that will get the job done, whether it is senior game or the section final.

Another reason Scholl gave for his removal was that he has been accused of mishandling a situation where a player violated the athletic Code of Conduct. Scholl's response to allegations that he did not handle a Code of Conduct situation properly was absolutely unclear: "My question to the district was, how can I run a program if no one is going to reinforce the code that was established by the district." The athletic Code of Conduct is widely respected as a necessary foundation for the athletic integrity, pride, and tradition that makes Scarsdale Athletics great.

One graduating baseball player said he was surprised, confused, and disappointed to hear Scholl had been fired. He believes the cited reasons, such as insufficient use of video analysis, were insufficient for removal. Scholl defended his tactics, citing a Journal News article written about himself and his use of video analysis. For further evidence he points to his work with an app called "The Hudl-Technique" where he analyzes videos of players from across the country. He says he likes to do things his own way, and points to one of his former players who was drafted by the Pittsburgh Pirates for proof.

Each of these cases seems to raise the question of whether coaches ought to value player development over results and to what extent they expected to strike a balance between the two. There is a fine line between coaching a winning team and being a supportive and instructive leader, and coaches face a tough challenge in deciding the way they want to present themselves to players and parents and the reputation they cultivate in Scarsdale. Should a coach tell a player he is too slow for the level of play, that he is a weak link in their defense, at the cost of a teenager's confidence? Does he have a duty to give honest feedback that may be initially hurtful, but will foster development and improvement? How far should he go to push the player to the next level, not only for the good of the Varsity team, but in the name of improving the player's chances of a college athletic offer and enhancing their skills for play on a competitive club team in the off season? Parents, coaches, players, and administration often disagree on the extent of a coach's involvement and every player may react differently to the classic debate over the benefits of "constructive criticism." In my opinion, regardless of the challenges these coaches face in establishing their identities as coaching professionals, student-athletes who rush out of the classroom to get ready for a game, deserve a coach who respects their time and commitment above all else.
Carly Glickenhaus is a 2016 graduate of Scarsdale High School. She played Varsity Soccer and will attend Georgetown in the fall.
J.F. Ryan to Answer Questions about the 2016 Revaluation
Details

Category: On Our Radar
Published on

03 August 2016

Written by

Joanne Wallenstein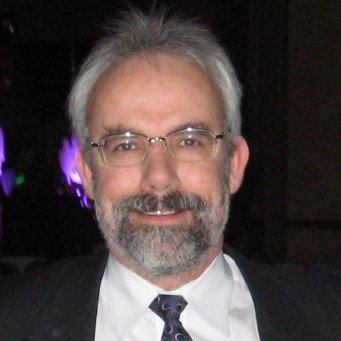 John F. Ryan, the man who ran Scarsdale's controversial 2016 tax revaluation will return to town on Wednesday August 17th to answer questions about his process and his model. The meeting will be held at Village Hall at 6:55 pm.
We asked Scarsdale Village Manager Steve Pappalardo about the meeting and New York State's analysis of the revaluation and here is what he shared:
(Q) What will be the format for the meeting with Ryan? Will he provide prepared answers to questions that the Village has already forwarded to him or simply answering questions from the audience?
(A) The format for the August 17th Village Board Committee of the Whole meeting with J.F. Ryan is still under discussion. Preliminarily we have discussed John Ryan presenting a PowerPoint presentation that will attempt to answer many of the reoccurring technical questions previously asked by the residents. A separate question and answer period is contemplated, however the format and time parameters are as of yet undetermined.
(Q) Will John Wolham from the NYS Office of Real Property Tax Services attend as well?
(A) As for John Wolham, he submitted a request for authorization to attend the meeting which was denied as the State is still amidst their analysis of the 2016 revaluation and ORPTS has determined there is no acceptable role for Mr. Wolham in this setting.
(Q) What is the deadline for the New York State Office of Real Property Tax Services (ORPTS) approval of Scarsdale's 2016 revaluation?
(A) There is no deadline for the completion of the analysis conducted by ORPTS, however we would expect the results sometime this month as the final assessment roll must be filed by the statutory deadline of September 15, 2016.
Just to clarify, ORPTS neither approves nor disapproves the revaluation project. Rather they analyze the data to determine whether total assessed value falls within 95%-105% of the total market value. If the project is verified to fall within this range, ORPTS will assign the Village an equalization rate of 100, meaning that the aggregate assessed values are considered at 100% of market value. If their analysis determines that the project results do not fall within this range, an equalization rate other than 100 would be set and applied to the total assessed valuation to adjust the assessed value to 100% of market value. Here is a link to the ORPTS website which provides further insight on establishing equalization rates which may help you.
(Q) Is there a chance that it will not be approved?
(A) To answer your question, the result of the ORPTS analysis will not cause any invalidation of the 2016 tentative assessment roll nor any reversion back to the 2015 assessment roll. ORPTS work only has the potential to adjust the total 2016 assessed valuation. As previously stated by the Village, once the tentative assessment roll was filed on June 1, 2016, aggrieved individual property owners must avail themselves of the appeal process which includes filing a grievance for review by the Town Board of Assessment Review and subsequent court action through SCAR and Article 7 proceedings.
Do you have comments or questions for John Ryan? If so, share them in the comments section below. Please include your name and street address.
The Lively Flavors of Thai Food at I Thai Resturant
Details

Category: On Our Radar
Published on

12 July 2016

Written by

Judie Dweck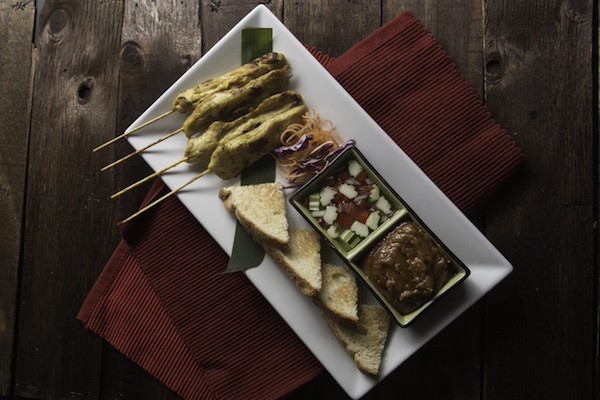 Down a garden lined path, you enter I Thai, the new delightful gem of a Thai restaurant in White Plains. It replaces Reka Thai Restaurant and has been refurbished. The aromas that emanate from the kitchen are lemongrass, lime, cilantro, garlic and chili peppers. The menu at I Thai is a galaxy of beautifully combined flavors and textures. There is a fine balance between spicy and sour, mild and pungent, as well as crunchy and smooth, resulting in a cuisine that is lively and irresistible.

I Thai is very simply decorated which allows you to focus on the lovely presentation of the Thai dishes. Seating about 70, the tables are nicely spaced. We were seated in a small alcove where crisp white curtains were on the windows that overlooked the beautiful flowers outside. One wall is covered with a mural depicting the many provinces of Thailand. This logo is repeated on the placemats.

I Thai is owned by Jutamas Homtrakul and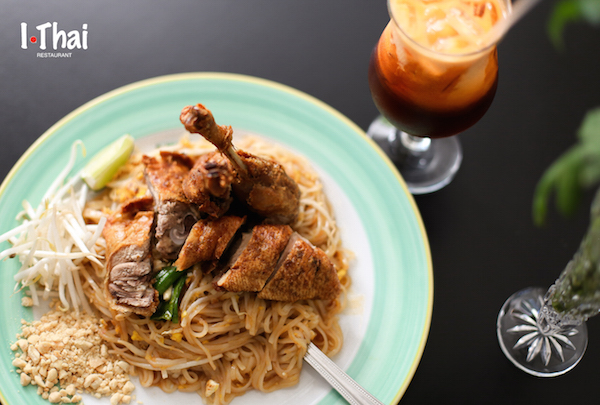 Sirikom Likitvanichkul, seasoned restauranteurs. I was greeted by General Manager Navanid Thongruang. He indicated that," I Thai is traditional and authentic in its food, and modern in its presentations. Among the several Thai restaurants in the area, ours is special because it is authentic and serves the type of dishes that is served in Thai homes. We like the friendly feeling in White Plains and we have many repeat customers. A nice feature is that we will adjust the levels of spice upon request. My favorite part of the business is dealing with our guests."

I did not get to meet the highly experienced chef, but the food that was presented to me speaks for itself, in other words, superb. One could easily make a meal of the varied appetizers presented here. We started with the ever popular chicken satay. Threaded on bamboo skewers, the chicken slices were marinated in coconut milk and spices. They were nicely grilled and served with a chunky peanut sauce and classic cucumber dip. Toast triangles shared the plate. Dumplings of several varieties are an important part of the cuisine. We sampled vegetable filled round green dough steamed dumplings as well as pleated thin dough encasing a chicken mixture. A light chili sauce accompanied them. Particularly tasty was a flaky pastry crescent, wrapped around a curried chicken and potato mixture, for a savory starter, as well. Shrimp rolls and vegetable rolls are other pleasant street food selections. Future appetizers may include Thai wings, crispy calamari and steamed mussels. For the soup lover try the classic tom yum shrimp soup. It awakened my taste buds with the first spoonful. Chili paste, mushrooms, lemongrass and cilantro added flavor to this bowlful.

Salads of green mango and shrimp, crispy duck salad and papaya salad are yet to be tried. We entered the realm of entrees. We loved the chicken massaman curry enriched with coconut and peanuts. It was mild, as requested, and richly textured. Perhaps next time we will try it with beef. Duck is popular among the entrees. Crispy duck tamarind included tender duck meat combined with broccoli florets and baby corn in a sweet and sour tamarind sauce. The crispy pineapple duck curry was especially good. Tomatoes, basil, red bell pepper strips and pineapple gave this dish a colorful flair. With soft shell crabs in season we chose Crab pad Thai. These Thai rice noodles are addictive when tossed with tofu, tamarind, scallion, bean sprouts, palm sugar and peanuts. A crispy plump soft shell crab topped this mélange for an excellent dish. Black noodles and drunken noodles are yet to be tried. Several varieties of fried rice are most appealing. We savored a mound of crabmeat fried rice. The generous amount of crabmeat was enhanced with cucumber, lime wedges, grape tomatoes and cilantro for a fine variation of the popular fried rice. From the selection of sautéed dishes we chose mixed seafood with a cashew sauce. The octopus was scored before sautéing for a curlicue look. Combined with shrimp and mussels, and a pop of color from baby corn and red and green bell peppers in a rich cashew sauce it was a very nice dish. Other sauce possibilities are Thai basil, eggplant basil, fresh ginger, garlic and sweet and sour varieties.

To accompany your meal there are many signature drinks. Ginger Swing, Bangkok tini, and gimlet lime tini are among then. I enjoyed several traditional non alcoholic beverages. Thai iced tea, ginger lemon tea with shredded fresh ginger and lemon slices for a sweet and tart experience and with dessert the sweet and delicious Thai iced coffee with sugar, strong coffee and evaporated milk. Thai coconut ice cream with palm seeds and peanuts and fried ice cream are among the desserts. My finale was the outstanding half of a ripe mango with sweet sticky rice, a perfect ending to a many faceted meal.

A prix fixe lunch is offered here as well as happy hour with appetizers and drinks. Since Thai food is perfect party fare, I Thai does a brisk catering business, as well.

Enjoy a meal at I Thai where the combination of herbs and spices and fresh ingredients, combine to create many harmonious dishes.

I Thai Restaurant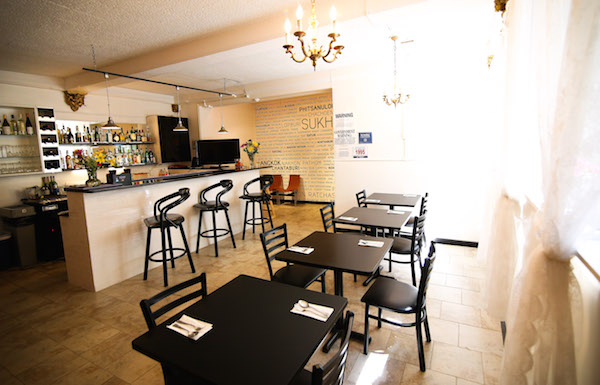 2 Westchester Avenue
White Plains
(914) 289 1888

Thai Chicken Satay: For 4 serving as appetizer
Ingredient Lists :
Chicken
1/2 cup coconut milk
1 tablespoon fish sauce
2 teaspoons curry powder
2 teaspoon palm sugar
1/4 teaspoon salt
1/4 teaspoon pepper
2 pounds boneless, skinless chicken breast, cut into 16 thin strips
Preparation :
Preparing chicken: Whisk coconut milk, fish sauce, curry, palm sugar, salt and pepper into the big bowl stir it together. Put chicken into the bowl and pour in marinade. Plastics Warp over the bowl and put into the fridge over night to marinade chicken.

Preheat grill to medium. Remove chicken from marinade; discard marinade. Thread each piece of chicken onto a metal or bamboo skewer. Grill for 5 to 7 minutes, turning once, until chicken is cooked through and no longer pink. Serve with Peanut sauce and Cucumber Sauce.

Tips : For bamboo skewers, soaked in water for 20-30 minutes prior to use which the bamboo skewers will not get easy to burn when you grilled the chicken satay.

Pad Thai (Stir-Fried Noodles) For 2-3 serving

Ingredients Lists :
Half Roasted Crispy Duck
8 Ounces dried Thai rice noodles, preferably around 1/4 inches wide
3 tablespoons vegetable oil
3 large garlic cloves, minced
1/3 cup extra-firm tofu, cubed
2 large eggs
1/4 cup fish sauce
1/4 cup tamarind juice
2 tablespoons palm sugar or brown sugar
2 teaspoons paprika or ground hot chili pepper
6 scallions or Chinese chives, cut into 2-inch pieces
2 cups bean sprouts
1 tablespoon pickled radishes or turnip Optional
1/4 cup peanuts, chopped
1 lime, cut into wedges

Cooking :
Firstly, prepare the small bowl mix fish sauce, tamarind juice and palm sugar all together and taste by you can adjust flavors of salty, sour and sweet (called Tamarind sauce)
Then prepare your Crispy Duck by fried or roasted as you decided and for the pad thai bring a large pot of boil water and add the noodle to cook for 7-10 minutes make sure that tender and almost cooked but not too soft. Drain the noodles and set aside.

After that prepared a wok or pan-fried turn on heat pour oil and then put the garlic and firm tofu stir it until their turning golden brown then put pickled radishes or turnip, egg stir it together and put in the noodles and now put in the tamarind sauce. Stir it make sure your noodle is cooked then put paprika or ground hot chili pepper, scallions or Chinese chives, bean sprout. Stir a few more time until noodle be soft, dry and very tangled.

Judie Dweck has been writing about restaurants and food for many publications. She teaches creative cooking to children at Scarsdale elementary schools. Through the years, her articles have appeared in Jack and Jill Magazine, Spotlight, The Pleasure of Cooking and The Scarsdale Inquirer. She balances her restaurant tastings with daily ballet classes.
Enticing Indian Cuisine at RaaSa
Details

Category: On Our Radar
Published on

26 July 2016

Written by

Judie Dweck
The free-standing building on East Main Street in Elmsford has been home to Indian restaurants for many years. We first discovered it as Malabar Hill, then Raasa, and most recently, while the name remains RaaSa, it is under new ownership and the exciting new menu is filled with many innovative modern touches, making the new RaaSa the place to visit for truly fine Indian dining. Park your car in the adjacent lot and the gray and white façade of RaaSa immediately makes you feel that you are visiting a friend's home. What originally was a traditionally decorated spot agleam with glittering Indian artifacts has been transformed into a contemporary space with high ceilings allowing the sunlight to permeate the dining area. Copper balloon shaped chandeliers and delicate birdcages are suspended from the ceiling. Remaining on several walls are wallpaper bookshelves which lend a warm homelike atmosphere to the area. White linens adorn the ninety seat dining room. On a pedestal at the entry is a four headed elephant, with each head signifying good fortune. (Upon leaving, I think it signifies good food, as well.)

RaaSa translates as the essence of life. It has the feeling of a musical beat and the many poses of a dancer. Words like emotion, sentiment and flavor come to mind with mention of the word raasa.

RaaSa is proudly owned by the husband and wife culinary team of Ashok Salian and Priya Kapoor Salian, both culinary school graduates who met while working in the hospitality field in Phoenix. Upon moving to New York, they were part of the opening team of the well-known Tamarind in Tribeca along with award winning, renowned chef, Peter Beck, who now heads the kitchen at RaaSa. Priya learned to cook from her mom, who felt it was a skill for every young girl to learn. "I got very curious about cooking with spices and herbs and my passion led to culinary school and eventually to opening our restaurant. We believed that Westchester needed a fine dining Indian restaurant. Our menu required extensive planning and focuses on healthy preparation of dishes from the many areas of India."Ashok Salian helped in his family kitchens in India from a very early age. He would have loved to have his grandfather visit RaaSa. Ashok has a university accounting degree, but his culinary education is what he chose to follow. "Everybody wants food, and if I can make people happy by offering the best meals, then I am happy as well." He is involved with maintaining the highest level of excellence at RaaSa. He is an expert mixologist and has created many unique beverages, all prepared with fresh juices and appropriate to accompany the food served at RaaSa. RaaSa Bloody Mary with madras spices, mango mint margarita, orange zinger, cucumber basil gimlet, and ginger lime martini are some of his creations. Many beer selections and a full bar are offered. Having worked in many restaurants including Keen's Steak House, his future may include opening an upscale steak house with Indian specialties.

For several hours, at a sunny corner table, I enjoyed a multicourse tasting, in which many imaginative touches elevated classic dishes to memorable ones. You may want to start with a sampling of Indian Street Food from the Chat Corner Menu.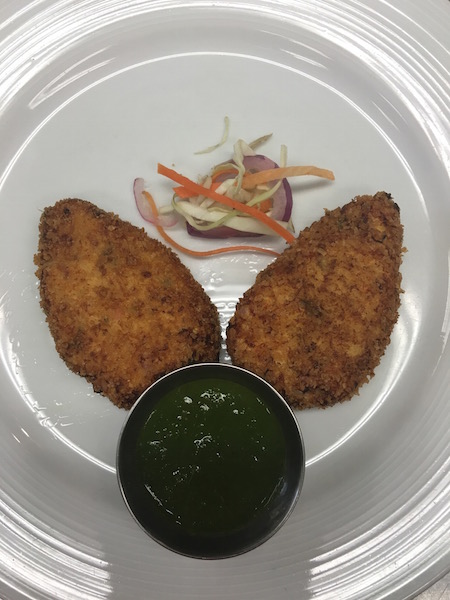 Try a variety of crisps, fritters and pastries as you check out the large menu. From the appetizer section, we started with the classic lasoni gobi. These cauliflower florets were seasoned with garlic, ginger and a bit of jalapeno and black pepper for a bit of heat. Cresting on a pool of tangy sauce and sprinkled with scallion it was delightful. From the familiar to a dish more unique to me was ambiya tikki. Here roasted fresh beets were combined with chick pea flour to form tasty fritters. Complimented with fresh mango relish they were unusually good. Shredded cabbage and carrots completed the presentation of these croquettes. Chennai jhinga, a very popular non vegetarian appetizer, was outstanding. Shrimp and avocado coconut chutney topped a lentil and rice pancake. Garnished with fresh cilantro it was terrific. One of my favorites was patili ka keema. The ground lamb was tossed with a perfect combination of herbs and spices. This mound of deliciousness was surrounded by triangles of multilayered flat bread. It would have been very easy to fill up on this outstanding dish, but there was more to come. From the twenty appetizer selections, I look forward to trying lamb kebab with
pineapple chutney, cochin kekda, lump crabmeat with roasted coconut, mustard seeds and curry leaves and yam kebabs. Of course, you must sample one of the tandoori dishes. These marinated fish, meat, poultry and vegetables are grilled in the clay tandoor oven for superb results. We savored the adarki salmon. The pristine salmon filet was marinated with black pepper and fresh ginger. Served as requested, on the rare side, it arrived with beautifully flavored lemon basmati rice, shredded cabbage and carrots and coriander chutney. It was a simple, healthy and wonderful choice. Jumbo shrimp and fennel, Chilean sea bass with green herbs and spices, lamb chops, chicken and a mixed grill are all beautifully enhanced with marinades when cooked in the tandoor at RaaSa.

Entrees both classic and modern are all enhanced by the expert use of spices and herbs. Samunder se, a mélange of seafood in a coconut milk, tomato based sauce, navratan korma, malai kofta, chicken tikka masala, lamb rogan josh and shrimp chettinad are among the many entrees. They may be familiar dishes, but in the hands of the chefs at RaaSa, they take on a new and outstanding taste. At the suggestion of Priya, I sampled avadhi dum. This huge lamb shank was slowly simmered in a sauce rich with onion, tomato and a perfect combination of spices to tender perfection. The marrow was still in the bone for added indulgence. With barely any room left, I sampled the best biryani I've ever had, served in a bowl sealed with bread to keep in the moisture. Mine was studded with lamb, chicken and shrimp and served with raita. Accompany your meal with the well known variety of Indian breads. Important to call to your attention is that everything is prepared from scratch. This is not a one sauce fits all restaurant. Each sauce is carefully designed to suit each dish.

We completed our meal with a creamy glass of mango lassi and a taste of kubani double mitha, an apricot bread pudding. Other choices are cardamom yogurt with fresh mango, an orange flavored panna cotta and other classic Indian desserts.

Lunch here is not the usual pre prepared buffet. Start with a buffet table of appetizers, soup and salads and then have your entrée prepared to order where you can mix and match your protein with a variety of sauces accompanied by rice, dal and bread. Catering and lunch boxes to go are also offered to go.

A visit to RaaSa is a special treat. An upscale, friendly, authentic and creative experience awaits you. Try it soon.

RaaSa

145 East Main Street
Elmsford
(914) 347 7890

Recipe: Chicken Tikka Masala (Serves 4)

Ingredients:

4 chicken breasts, boned, skinned and cut into cubes
1 teaspoon each of cumin powder, coriander powder, cardamom powder, red chili powder, garam masala, dried fenugreek*
2 Tbsps. Butter
1 cup tomato sauce
1 cup chopped onions
1 Tbsp. finely chopped ginger
1 Tbsp. finely chopped garlic
½ cup cream
½ cup chopped cilantro
2 Tbsps. Sugar
2 Tbsps. tomato paste
Salt to taste

Instructions:
Place butter in a pot. Add ½ cup of the chopped onions and sauté. Add chicken and sauté until lightly browned. Set the mixture aside. In the same pot, add the remaining onions, ginger, garlic and the spices and sauté until slightly browned. Add tomato sauce, tomato paste, sugar and salt to taste. Simmer for about 5 minutes. Return chicken mixture to the pot and add the cream. Simmer again. Garnish with chopped cilantro and serve with naan and basmati rice.

* Available at Indian grocery


Judie Dweck has been writing about restaurants and food for many publications. She teaches creative cooking to children at Scarsdale elementary schools. Through the years, her articles have appeared in Jack and Jill Magazine, Spotlight, The Pleasure of Cooking and The Scarsdale Inquirer. She balances her restaurant tastings with daily ballet classes.



The Subtle Flavors of Iran at Shiraz Kitchen
Details

Category: On Our Radar
Published on

29 June 2016

Written by

Judie Dweck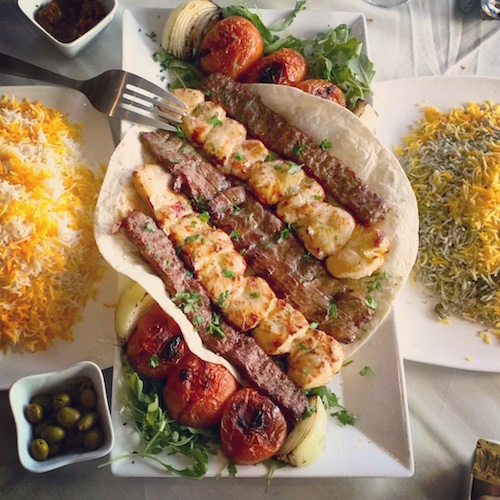 The city of Shiraz in Iran is a cultural center, known for the poetry of Hafez and Sa'di. It is also the home of lush and beautifully patterned hand woven rugs. Upon visiting Shiraz Kitchen in Elmsford, we find that Shiraz is memorable for its fine culinary delights. The Persian cooks like the Persian rug makers weave beautiful colors and patterns, with the rug makers using wool, while the cooks at Shiraz Kitchen weave their magic with interesting ingredients, some familiar and others more exotic in our culture.
Reza Parhizkaran is the new owner and has brought a wonderful new feeling to this Persian restaurant. He is a welcoming host who greets his guests warmly. The restaurant seats about 96 guests. Parhizkaran said,"Making my guests happy and comfortable is very important. Good service and attention to detail are necessary, as well. Our food is traditional with creative touches. In planning the extensive menu, we experimented and played with items until we achieved a favorable result. My mother's cooking served as an inspiration for many of our dishes. "Among the changes at Shiraz Kitchen is the addition of many local beers and international wines. Parhizkaran believes that," a happy staff means happy customers."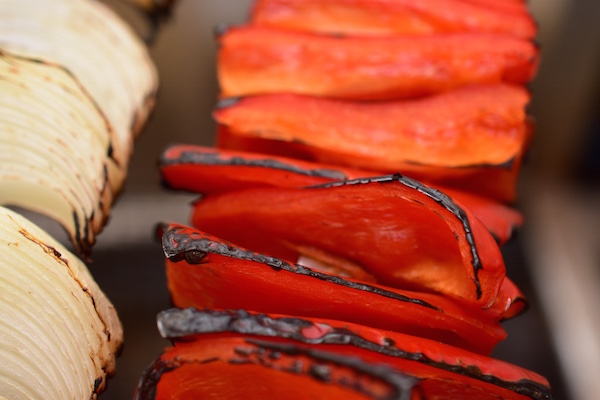 The space has a brighter look with white, rather than black linens on the tables. A large round table sits at the front bay window, and an oblong table seating a large group is at the back of the room. Many small tables can accommodate groups both large and small.
Dining at Shiraz Kitchen will open your eyes and taste buds to the exciting combination of herbs, spices, fruits, vegetables, fish, poultry and meat which form this outstanding cuisine. The extensive choice of appetizers is most enticing. With soothing music playing in the background, we examined the menu. As in many mid-eastern countries, yogurt is an important part of the cuisine. We sampled labneh , strained yogurt flavored with olive oil and za'tar, mast-o – musir, a thick yogurt with shallots and white pepper and my favorite, kashk-e- bademjan, a spread of mashed fried eggplant, fried onion, garlic and dried yogurt. The smooth eggplant combined with the crunchy fried onion lent a super texture to his dish. Each of the dips were perfect with the Persian bread, similar to naan. Marinated vegetables, mixed pickles, stuffed grape leaves and hummus are other appetizers yet to be tried. Very special and a must have dish is tadig. The crusty rice, very crispy is cut into squares and topped with gheimeh bademjan, a stew of beef eggplant and potatoes, sprinkled with crisp potato sticks. It was a great way to start our meal. We cleansed our palate with a refreshing arugula salad. Figs, feta cheese, radishes, tomato, dried cranberries and sunflower seeds were dressed in a fresh tart lemon vinaigrette. Other salads include a falafel salad and a mixed green salad. If soup is your desire, a classic ash-e reshteh with beans, herbs, noodles, dried yogurt, onion and fried garlic is a good choice.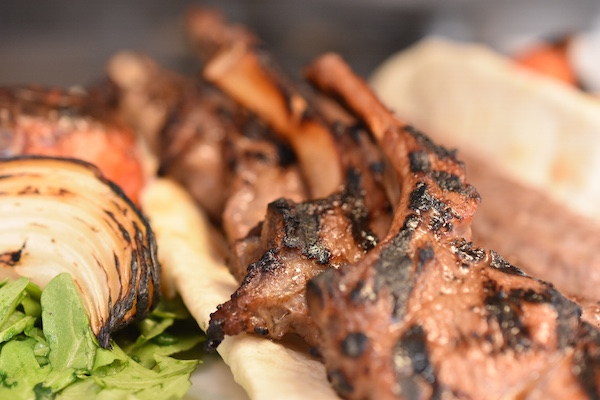 Along with salt and pepper, a large shaker of sumac, a sour tasting seasoning is offered to sprinkle on your kabobs or salads. Entrees here include several stews, some suitable for vegetarians. A classic ghormeh sabzi with beans, herbs, beef, dried lime and sautéed onion was quite tasty. Fesenjan with meatballs, walnuts and pomegranate is filled with unique flavors. Broiled branzino, trout or salmon and a large variety of kabobs are offered. Many entrees arrive with roasted tomato and saffron basmati rice. I was in my glory as I picked up my baby lamb chops and savored every last bite of these marinated treasures. My koobideh kabob was simply seasoned and served with a grilled whole tomato, onion and red bell pepper. Saffron basmati rice was on our platter. In Iran, rice appears in large quantities at just about every meal. At Shiraz Kitchen be sure to sample the many interesting varieties. I just loved the shirin variety with orange zest, pistachios and almonds. Equally as divine is the albaloo variety with sour cherries and pistachios. The combination of sweet and savory is tantalizing and very common in Persian cuisine. Future meals might include rice with fava beans and dill and one with dried barberry and pistachios.
We topped off our meal with hot tea traditionally served in small slender glass cups. Mine was Persian black tea with fresh mint and saffron, an exotic combination. Shiraz Kitchen offers many desserts both Persian and international. From baklava to tartufo to the classic faloodeh, frozen Persian rice noodles flavored with cardamom, rose water and sour cherry syrup. We enjoyed pomegranate sorbet and saffron ice cream.
If your meal has inspired you to cook at home in the style of Persia, stop next door at the Shiraz Market where you can purchase spices, herbs, breads, pastries and rice and many of the ingredients needed for the Persian cook.
If you choose lunch at Shiraz Kitchen a 3-course prix fixe menu is offered, from Tuesday through Friday. It includes a choice of appetizer, entrée, dessert and tea.
Enjoy a Persian culinary adventure by dining at Shiraz Kitchen, where Reza Parhizkaran is your gracious host.
Shiraz Kitchen
83 East Main Street
Elmsford
345 6111
Ghormeh Sabiz (Serves 4-6)
Persian Herb Stew
2 pounds lamb or beef cubes
1 cup dried red kidney or pinto beans, soaked overnight
1 large onion, finely chopped
4 bunches Italian parsley
1 bunch cilantro
2 large leeks or green part of 4 scallions
Small bunch of fresh fenugreek or 1 Tbsp. of dried fenugreek
3 or 4 dried lemons or 3 Tbsps. fresh lemon juice
Salt and pepper to taste and 1 tsp. turmeric
2 Tbsps. vegetable oil to sauté onions
1/3 cup vegetable oil to sauté the herbs
Enough water to reach about 2 inches in the pot.
*Unusual ingredients available in Persian market
Wash and dry all herbs. Chop them finely. Heat the 1/3 cup of oil in a large skillet, and sauté the herbs in it over medium heat. Stir frequently and set aside. In a large pot, sauté the onion in the 2 Tbsps. of oil until golden. Add meat, turmeric, salt and pepper and fry until all sides of the meat are browned. Add the drained soaked dried beans, fried onions and dried lemon. Add about 2 inches of water to cover the mixture in the pot. Bring to a boil and lower heat to medium. Cover pot and cook for about 1 and ½ hours. Adjust seasonings and continue to simmer for about a half hour. Add a bit more water if needed.
This dish reheats well and is delicious the next day.
Judie Dweck has been writing about restaurants and food for many publications. She teaches creative cooking to children at Scarsdale elementary schools. Through the years, her articles have appeared in Jack and Jill Magazine, Spotlight, The Pleasure of Cooking and The Scarsdale Inquirer. She balances her restaurant tastings with daily ballet classes.