Letter to the Editor: School Board Should Advocate for Public Education:
Details

Category: On Our Radar
Published on

15 February 2017

Written by

Joanne Wallenstein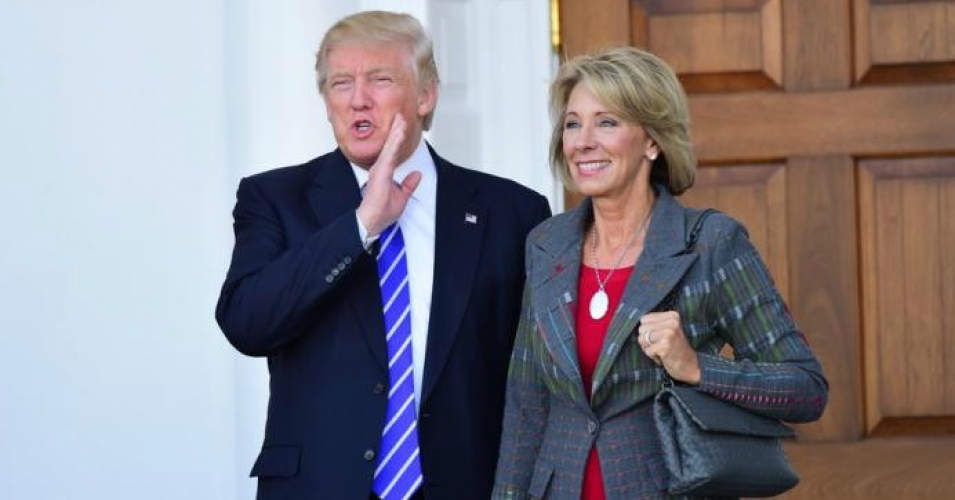 This letter was sent to Scarsdale10583 by Harriet Sobol. At the January 9th school board meeting a few Board members spoke strongly in favor of sending a letter to our US Senators asking them not to support Betsy DeVos for Secretary of Education. A few others spoke about not doing so. Betsy DeVos has been confirmed Secretary Of Education so whether or not to support her confirmation is no longer a question. Nevertheless I would like to respond to the board discussion that I watched at home.
I was pleased to hear those who spoke for advocacy against Betsy DeVos's confirmation as Secretary of Education noting her lack of experience and knowledge about public education. At the same time, I was puzzled by some of the reasons given by other Board members not to advocate. I wish the discussion had gone on longer so I might understand their reasons. One Board member mentioned it would be a waste of Board time to draft a letter. In my opinion, it's never a "waste of time" to express concern about a possible danger to public education, particularly if you're a school board member. Another Board member thought it was inappropriate for the Board to address the nomination. I can't imagine who would be more appropriate to advocate against an unsuitable Secretary of Education nomination than a public school board member.
I also was concerned to hear from one Board member that things are fine in Scarsdale so therefore this is not Scarsdale's fight. Advocacy for all kids is part of board members' job. School board members are the guardians of public education.
I'd like to read a passage from a letter to the Board about advocacy for public education from Mary Beth Evans, who couldn't be here.
"The non-partisan National School Boards Association considers all school boards to be 'advocates for local public education with other local state and federal governmental entities.' And the fate of the Scarsdale public school system is clearly tied to the fate of what public education means in America, including tuition-free education for all students regardless of race, religion national origin or ability; a system of school governance that ensures public accountability; and the teaching of common values and democratic principles."
I believe that it is not only our responsibility to advocate for other districts but it also is in our own self-interest. It's hard to predict what will come from the U.S. Department under someone who has no experience with US public education.
Sometimes in Scarsdale we get caught up with our internal problems and don't recognize outside dangers. It took a while for many of us to see the threats of over-testing and APPR from Albany.
Celebrating the Year of the Rooster
Details

Category: On Our Radar
Published on

30 January 2017

Written by

Xue Su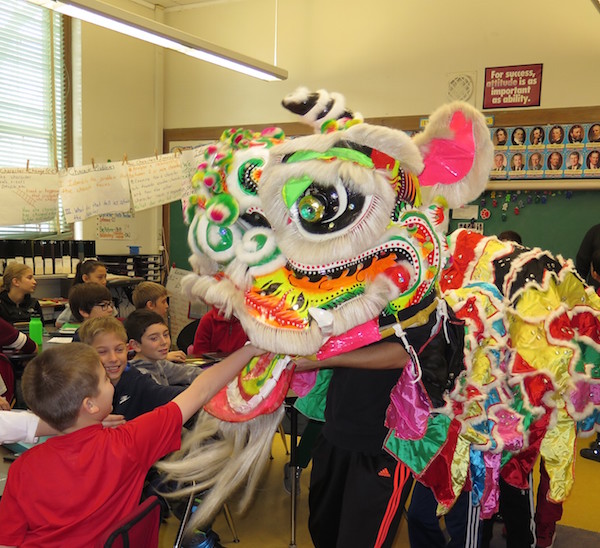 According to the Chinese zodiac, the Rooster is a symbol of confidence, energy, ambition and intelligence. This year, the Lunar New Year began on January 28, 2017 and it is the Year of Rooster. Lunar New Year is the most important holiday for many countries in Asia and is also celebrated in Asian communities across the globe.
To celebrate here in Scarsdale, Greenacres Elementary School held its eleventh annual Lunar New Year Celebration on Friday, 1/27. Ms. Bautista's third grade class led the lion parade. The kids followed the bold and vibrant Southern China lion throughout the school, banging drums, gongs and cymbals. In Chinese culture, the lion parade is believed to bring good luck and fortune for the coming year and to scare away any evil spirits.
Each year, many Greenacres parents collaborate to decorate the lunchroom, entrances and bulletin board; make cultural presentations in their children's classrooms; give out red envelopes, tangerines and other goodies that symbolize good luck and prosperity. This fun, festive holiday falls on a different day in January or February of each year. It is always something that the students look forward to celebrating during the cold, bleak winter.
You too can experience the year of the Rooster in town at the Chinese New Year Festival on Saturday, February 11, between 2 and 5 pm at the Scarsdale Congregational Church. Families can taste authentic Chinese food, win prizes from riddle solving, make lanterns, and enjoy performances. The event is open to the public and is sponsored by the Scarsdale Chinese Association. For tickets, please visit www.scarsdalechinese.org.
Police Offer Additional Information About the Manhunt in Greenacres
Details

Category: On Our Radar
Published on

16 January 2017

Written by

Joanne Wallenstein

Scarsdale Police Captain Thomas Altizio answered some questions regarding the incident in Greenacres on Thursday night January 12th, when a 48 year-old woman was grabbed by a masked man in the driveway of her home, setting off a lengthy manhunt.
Police report that the woman arrived at Hartsdale Train Station at about 7:10 pm and walked home. When she reached her house on Donellan Road at 7:20 pm, she walked down her driveway to the side entrance of her home she noticed that a man had followed her down the driveway. He was about 5'8" tall, wore a black ski mask and displayed a silver firearm. He said "Don't say anything." The woman yelled her husband's name and the suspect said, "Give me your ring," and grabbed her arm. The woman screamed, ran into her house and called the police. She did not see which way the man fled. When police searched the property they found a glove at the base of the driveway. The man left with nothing.
Was this incident connected to a similar incident that occurred in Yonkers shortly afterwards? Police are working with detectives from Yonkers and say that though there are some similarities, they cannot confirm that the two incidents are related. Just 23 minutes after police received the call from the woman in Scarsdale, Yonkers police say that a 19-year-old woman was in her car when a masked man wearing all black and holding a gun got into the car and tried to sexually assault and rob her. This occurred near the corner of Scarsdale Road and Pennsylvania Avenue in Crestwood.
Scarsdale Police report that they did an extensive search for the man. According to Captain Altizio, all available Scarsdale units initially responded to the area, including the Scarsdale Chief of Police and they were assisted by several patrol units and a K-9 officer from the Westchester County Police. Helicopters from the Westchester County Police Aviation unit searched from overhead. During the initial response and subsequent search there were 10 to 12 officers (and one dog) on the ground in the Greenacres area.
Captain Altizio said, "I do understand that the presence of the low flying helicopter may cause some residents to become alarmed, but it does provide us with valuable resources in these types of situations. The aviation unit is able to utilize enhanced thermal imaging technology from the air that quickly locates people on the ground. Scarsdale officers conducting the ground search are in direct communications with the aviation crew and can be quickly directed to the location of a hiding or fleeing suspect."
SHS Raiders Hockey Team Defeats Clarkstown in Overtime
Details

Category: On Our Radar
Published on

23 January 2017

Written by

Joanne Wallenstein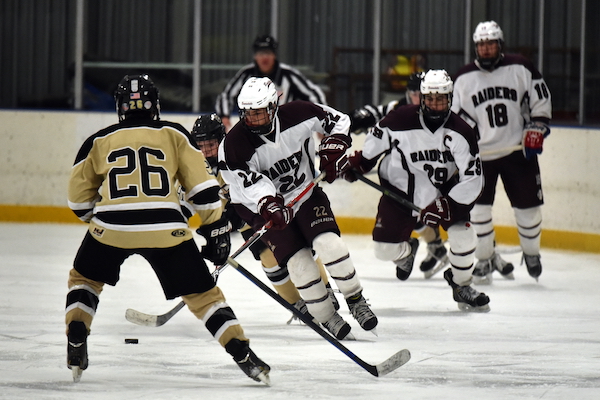 The Scarsdale Raiders Varsity Ice Hockey team played against league rival Clarkstown, on January 16, 2017 at E.J. Murray Memorial Skating Center, the home rink of the Scarsdale Raiders. The team won in overtime, 2-1.
Here are pictures of the game, taken by Jon Thaler. See more here: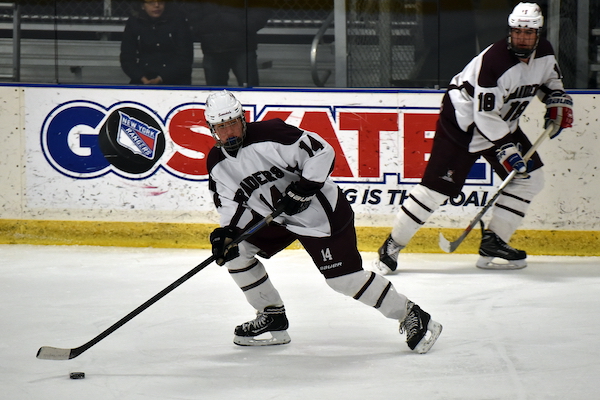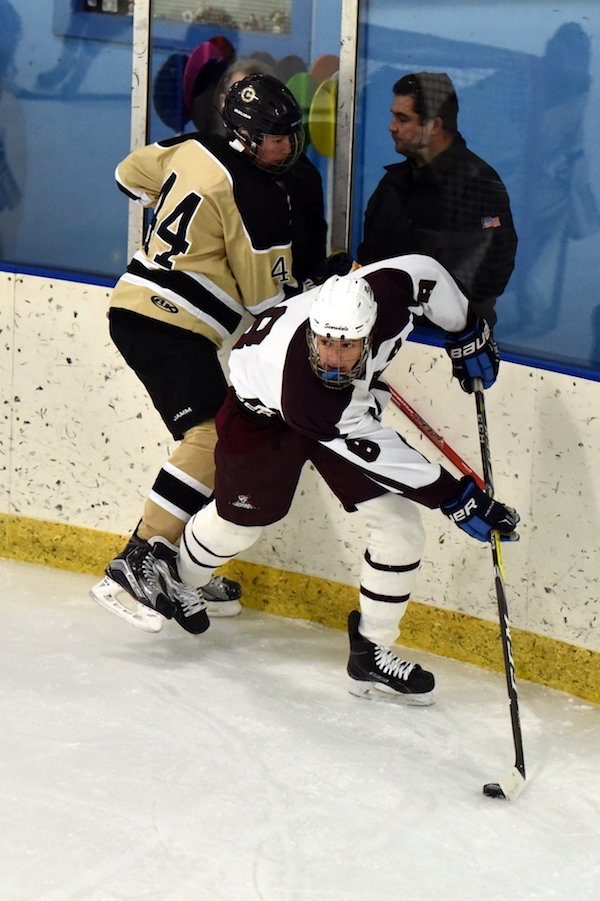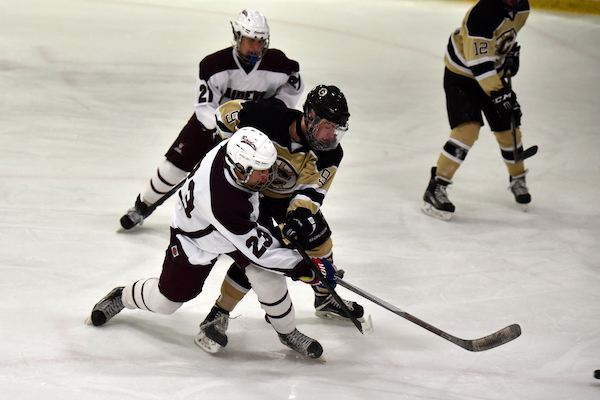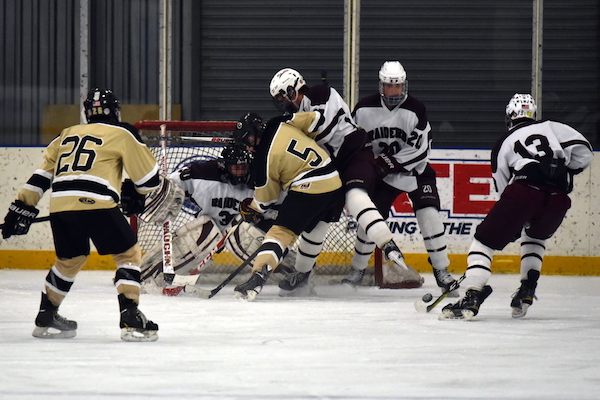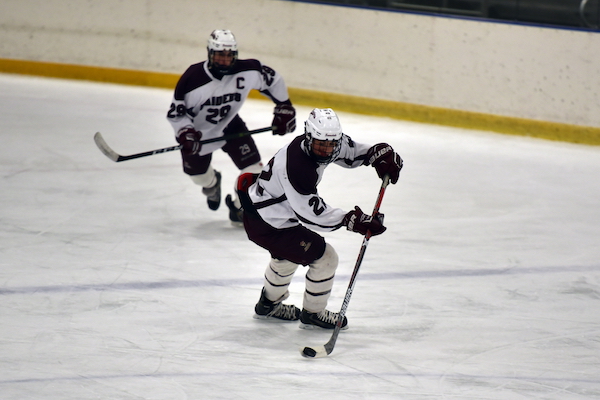 Indian Point Nuclear Power Plant to Close in 2021
Details

Category: On Our Radar
Published on

09 January 2017

Written by

Joanne Wallenstein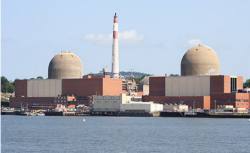 Governor Cuomo announced today that Indian Point Nuclear Power Plan will close in 2021. The plant produces 2,000 megawatts of electrical power, or the equivalent of a quarter of the power used in New York City and Westchester County. Cuomo cited safety concerns, saying, "For 15 years, I have been deeply concerned by the continuing safety violations at Indian Point, especially given its location in the largest and most densely populated metropolitan region in the country." He said that the state is fully prepared to replace the power generated by the plant at a negligible cost to ratepayers."
The two reactors at Indian Point started producing power in 1974 and 1976 and since then there have been safety concerns. The environmental group Riverkeeper has called for the plant to be closed saying it has "suffered a spate of troublesome incidents, including the crippling of one reactor from radiation-damaged bolts, a radiation leak, transformer explosion and oil spill, water pump failure, electrical anomalies and the loss of power to several reactor control rods." In May 2015 a transformer explosion, fire and oil spill was the third major incident in eight years and in February 2016 there was a leak of radioactivity into the groundwater.

The NRC says that one of Indian Point's reactors has the highest risk of earthquake damage of all the reactors in the country and Riverkeeper also says the plant is vulnerable to terrorism and due to the population density near the plant, the evacuation plan is unworkable.
Cuomo says that by 2021 New York will be able to make up the energy loss caused by the plant closing, however County Executive Rob Astorino questioned whether energy costs would go up even further. Ina press conference on Monday, Astorino said that he had not been informed that Entergy, who owns the plant, had been in discussion with Governor Cuomo and said the decision would cause the loss of 1,000 jobs and revenue losses to the Village of Buchanan, the town of Corlandt and Westchester County.
He said the governor's decision would cause "economic chaos," and said "ratepayers and property taxpayers will pay for this." According to Astorino, Westchester residents already pay the highest energy bills on the U.S. Mainland, and he feared that the plant closing will make rates go up even more. Sparring with Democratic Governor Cuomo, Astorino said that Cuomo bailed out upstate power plants but closed this one instead.
According to Astorino, the Nuclear Regulatory Commission has consistently said that the plant is safe and Astorino called Indian Point a "political hot potato."
In a statement today, State Assemblywoman Amy Paulin agreed with the decision, but also cautioned against rising costs. She said, "Indian Point never should have been built near so many people. Safety has been and continues to be a concern.As plans for the plant's closing progress, we must have a blueprint in place to address a multitude of issues: reliability- making sure the lights in the areas Indian Point serves stay on, prioritizing clean energy, and an environmentally safe shutdown. Most importantly, as the highest taxed area in the state, with among the highest cost of electricity, finances must be in place to ensure that ratepayers do not bear the burden of this change and that communities are subsidized for their losses in taxes."