JCCMW Students Evacuated to SVAC Headquarters After Bomb Threat on Monday Morning
Details

Category: On Our Radar
Published on

27 February 2017

Written by

Joanne Wallenstein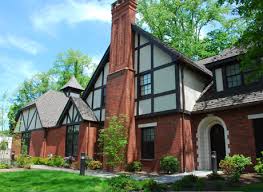 Approximately 200 students and teachers were evacuated from the JCC of Mid-Westchester on Monday February 27 at about 11 am after the JCC received a bomb threat.
The Scarsdale Police Department escorted children and teachers from the JCCMW to the headquarters of the Scarsdale Village Ambulance Corps as they walked up Wilmot Road to Weaver Street.
The nursery school students and teachers were brought to the SVAC basement where attendance was taken to ensure that everyone was accounted for and the Scarsdale Police Department stationed an officer outside.
SVAC provided Gatorade, water, and snacks to all who had relocated. Blankets were also provided as some of the children came straight out of the classroom with no jackets.
Parents who showed up to pick up their children at SVAC were asked to wait outside and the JCC staff brought each child out to their parent. The entire situation lasted about two hours.
According to SVAC President David Raizen, "Everything went very smoothly. SVAC arranged this protocol years ago and has a contract in place with the JCC for liability limiting purposes.
The threat to the JCCMW appears to be part of a series of simiilar threats at 29 Jewish Community Centers that occured across the country on Monday February 27.
Karen Kolodny Executive Director of the JCCMW sent the following email to the community on Monday afternoon:
Dear Members of our JCC Family:
As has happened to JCC's all over the country, our JCC received a threatening phone call at 10:45 this morning. Our staff responded and based on our protocols we contacted the police and evacuated the building. Everyone remained safe while the police swept the building. No bomb was located and we re-opened as usual for afternoon and evening activities.
We are proud of our staff and of all the patrons who were on the premises at the time for their cooperation and are grateful for the support from local law enforcement. The JCC takes any and all threats seriously and will continue to be vigilant in implementing our security measures to ensure we remain a safe place for all who attend.
We have now resumed all normal activities in our building and we look forward to continuing our mission to serve the community as we have for over 60 years.
State Assemblywoman Amy Paulin issued the following statement in response to the threat:
"The bomb threat at the Jewish Community Center of Mid-Westchester hits home to me, because it is the center my family and I frequently use," Assemblywoman Amy Paulin (D-88) said. "Yet every act or threat of hatred hits home to someone, and therefore hits home to everyone who stands for inclusion, for justice, and human values. As elected officials and community leaders we must speak out, and speak out loudly, so that people who deal in threats, violence and hatred understand they will never win and that humanity and decency always will."
County Executive Rob Astorino resolved to work with officials to root out those who were responsible. He said, ""The bomb threats made today against two Jewish community centers in Westchester are hate crimes that will not be tolerated in our county. We will not stand silent in the face of anti-Semitic acts or any other bias crimes. I join with all people of good will in condemning the bomb threats that occurred here and around the country. I have directed our Department of Public Safety to work with federal and local law enforcement agencies in every way possible to bring those responsible to justice."
The Westchester Jewish Council also condemned the threats, saying,
"Today, the JCC of Mid-Westchester and The Shames JCC on the Hudson received threatening phone calls - the same calls as many JCCs and Jewish day schools around the country have received in the past month. Thus far, in all cases, these threats have proved to be baseless.
"The Westchester Jewish Council condemns these heinous acts of anti-Semitism and hate which impact all of Westchester and especially our Jewish community. We commend our member organizations for their swift response using established safety protocols to ensure the safety of all patrons," said Paul Warhit, President, Westchester Jewish Council. "We take these threats seriously, and are grateful to our Westchester elected officials and law enforcement personnel for their swift attention to this matter. By working together, we will apprehend those responsible for spreading hatred across our country and county."
Warhit continued, "We would also like to thank our fellow Westchester residents from all ethnic and religious background who have stepped up to show their support in fighting anti-Semitism, bias crime, terror and hatred. We look forward to continuing to stand side by side with all our neighbors in making Westchester a free and inclusive county. Finally, we want to thank the Westchester Jewish Council security committee and security roundtable, chaired by Harry Mamaysky and Elizabeth Lampert for all their efforts and hard work to ensure our community is fully aware of and prepared for these kinds of acts. We also thank our main funder, UJA-Federation of New York, for their financial support of this initiative."
Congressman Eliot Engel said, ""Whether it is the JCC-Mid Westchester in Scarsdale or JCC on the Hudson in Tarrytown, or the Jewish cemetery in Pennsylvania or Missouri or anywhere across this country, we must be vigilant. We must be unified. We must take an uncompromising stand against this horrific hatred. Such attacks cannot—and will not—be swept under the rug. I offer my full support to local and federal authorities to bring all those responsible for these horrific attacks to justice. I stand in solidarity with the Jewish community during these trying times and reaffirm my commitment to ensure hatred and bigotry have no place in my community and our country."
In Support of A Non-Partisan System
Details

Category: On Our Radar
Published on

23 February 2017

Written by

Joanne Wallenstein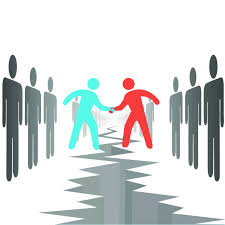 The following letter was sent to Scarsdale10583 by Anne Lyons of Greenacres Avenue:

To the Editor: I express the following in my individual capacity as a resident of Scarsdale.
The Non-Partisan Party is being challenged this year, which, to me, is a good thing.
Many of our residents do not understand the benefits of the Non-Partisan system or the importance of participating in the nominating committee election as a candidate or as a voter. This challenge will bring the whole system into the forefront of discussion and as a result educate our community.
When my children were very young, I ran for the School Board Nominating Committee (SBNC) and was elected; I had also run for the Citizens Nominating Committee (CNC) but was not elected. At the first meeting the Board of Education presented to us what makes a good board member: open mindedness, the ability to take in information and synthesize it, consensus building, compromising, working in the best interest of the community by making those difficult decisions that may not get you re-elected but are the right decisions. I was sold, especially with the polarizing partisan politics in our state and federal governments preventing our lawmakers from passing any legislation without striking a deal. The Citizen's Nominating Committee uses similar criteria in nominating our trustees and Mayors.
Now years later I see the benefits of our Village's Non-Partisan system especially after the 2008 economic collapse where most municipalities were experiencing financial woes. Scarsdale, due to responsible financial planning and good governance, was able to continue to provide its residents with the services we were accustomed to and was also able to maintain a good credit rating.
In the past several years there have been many high profile cities and municipalities that faced possible bankruptcies. Part of the reason for these cities' financial instabilities is poor governance. Public officials in a partisan system tend to make decisions to make voters happy and knock potential problems down the line rather than risk re-election. Also, partisan political party candidates frequently make certain campaign promises that are just not attainable and may even be irresponsible. We need trustees who can keep an open mind and make informed decisions based, not on promises or a political agenda, but on thoughtful deliberation of the current facts and needs that are in the best interest of the community long term.
The challenge against our system is a great opportunity for our residents to get involved and participate in local government. Educate yourself about the non- partisan system and vote.
Anne Lyons
Greenacres Avenue
Celebrating the Year of the Rooster
Details

Category: On Our Radar
Published on

30 January 2017

Written by

Xue Su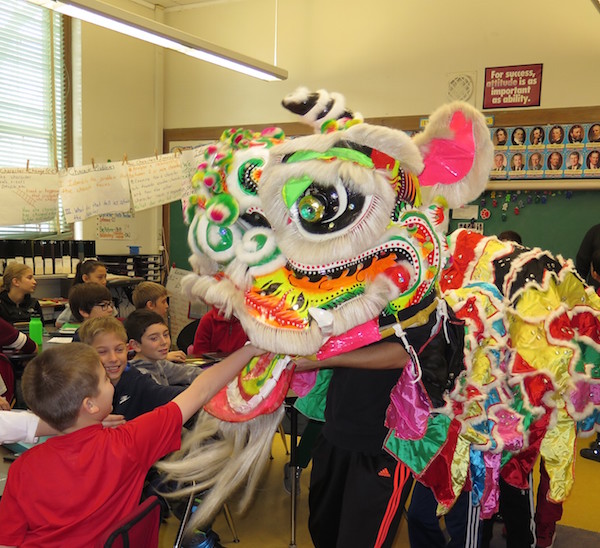 According to the Chinese zodiac, the Rooster is a symbol of confidence, energy, ambition and intelligence. This year, the Lunar New Year began on January 28, 2017 and it is the Year of Rooster. Lunar New Year is the most important holiday for many countries in Asia and is also celebrated in Asian communities across the globe.
To celebrate here in Scarsdale, Greenacres Elementary School held its eleventh annual Lunar New Year Celebration on Friday, 1/27. Ms. Bautista's third grade class led the lion parade. The kids followed the bold and vibrant Southern China lion throughout the school, banging drums, gongs and cymbals. In Chinese culture, the lion parade is believed to bring good luck and fortune for the coming year and to scare away any evil spirits.
Each year, many Greenacres parents collaborate to decorate the lunchroom, entrances and bulletin board; make cultural presentations in their children's classrooms; give out red envelopes, tangerines and other goodies that symbolize good luck and prosperity. This fun, festive holiday falls on a different day in January or February of each year. It is always something that the students look forward to celebrating during the cold, bleak winter.
You too can experience the year of the Rooster in town at the Chinese New Year Festival on Saturday, February 11, between 2 and 5 pm at the Scarsdale Congregational Church. Families can taste authentic Chinese food, win prizes from riddle solving, make lanterns, and enjoy performances. The event is open to the public and is sponsored by the Scarsdale Chinese Association. For tickets, please visit www.scarsdalechinese.org.
Letter to the Editor: School Board Should Advocate for Public Education:
Details

Category: On Our Radar
Published on

15 February 2017

Written by

Joanne Wallenstein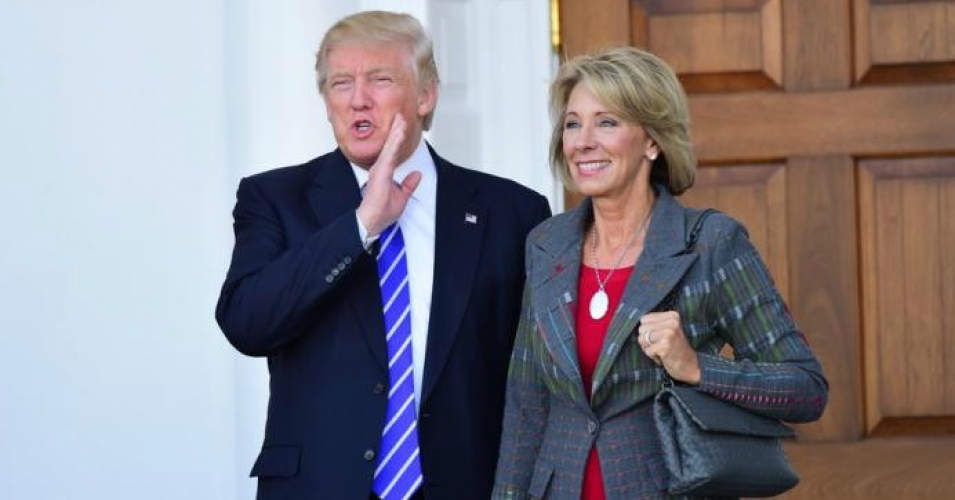 This letter was sent to Scarsdale10583 by Harriet Sobol. At the January 9th school board meeting a few Board members spoke strongly in favor of sending a letter to our US Senators asking them not to support Betsy DeVos for Secretary of Education. A few others spoke about not doing so. Betsy DeVos has been confirmed Secretary Of Education so whether or not to support her confirmation is no longer a question. Nevertheless I would like to respond to the board discussion that I watched at home.
I was pleased to hear those who spoke for advocacy against Betsy DeVos's confirmation as Secretary of Education noting her lack of experience and knowledge about public education. At the same time, I was puzzled by some of the reasons given by other Board members not to advocate. I wish the discussion had gone on longer so I might understand their reasons. One Board member mentioned it would be a waste of Board time to draft a letter. In my opinion, it's never a "waste of time" to express concern about a possible danger to public education, particularly if you're a school board member. Another Board member thought it was inappropriate for the Board to address the nomination. I can't imagine who would be more appropriate to advocate against an unsuitable Secretary of Education nomination than a public school board member.
I also was concerned to hear from one Board member that things are fine in Scarsdale so therefore this is not Scarsdale's fight. Advocacy for all kids is part of board members' job. School board members are the guardians of public education.
I'd like to read a passage from a letter to the Board about advocacy for public education from Mary Beth Evans, who couldn't be here.
"The non-partisan National School Boards Association considers all school boards to be 'advocates for local public education with other local state and federal governmental entities.' And the fate of the Scarsdale public school system is clearly tied to the fate of what public education means in America, including tuition-free education for all students regardless of race, religion national origin or ability; a system of school governance that ensures public accountability; and the teaching of common values and democratic principles."
I believe that it is not only our responsibility to advocate for other districts but it also is in our own self-interest. It's hard to predict what will come from the U.S. Department under someone who has no experience with US public education.
Sometimes in Scarsdale we get caught up with our internal problems and don't recognize outside dangers. It took a while for many of us to see the threats of over-testing and APPR from Albany.
SHS Raiders Hockey Team Defeats Clarkstown in Overtime
Details

Category: On Our Radar
Published on

23 January 2017

Written by

Joanne Wallenstein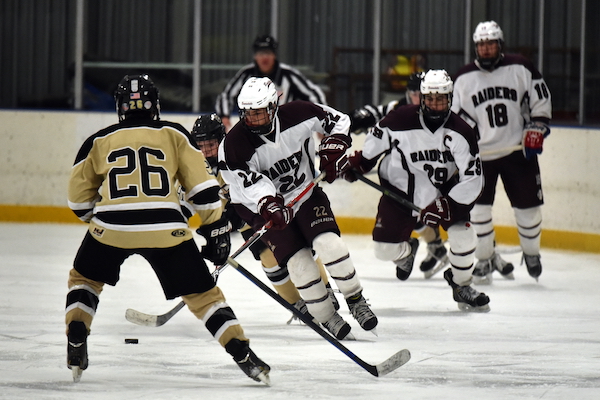 The Scarsdale Raiders Varsity Ice Hockey team played against league rival Clarkstown, on January 16, 2017 at E.J. Murray Memorial Skating Center, the home rink of the Scarsdale Raiders. The team won in overtime, 2-1.
Here are pictures of the game, taken by Jon Thaler. See more here: