Solo Exhibit by Jill Krutick at the National Arts Club
Details

Category: On Our Radar
Published on

14 September 2016

Written by

Joanne Wallenstein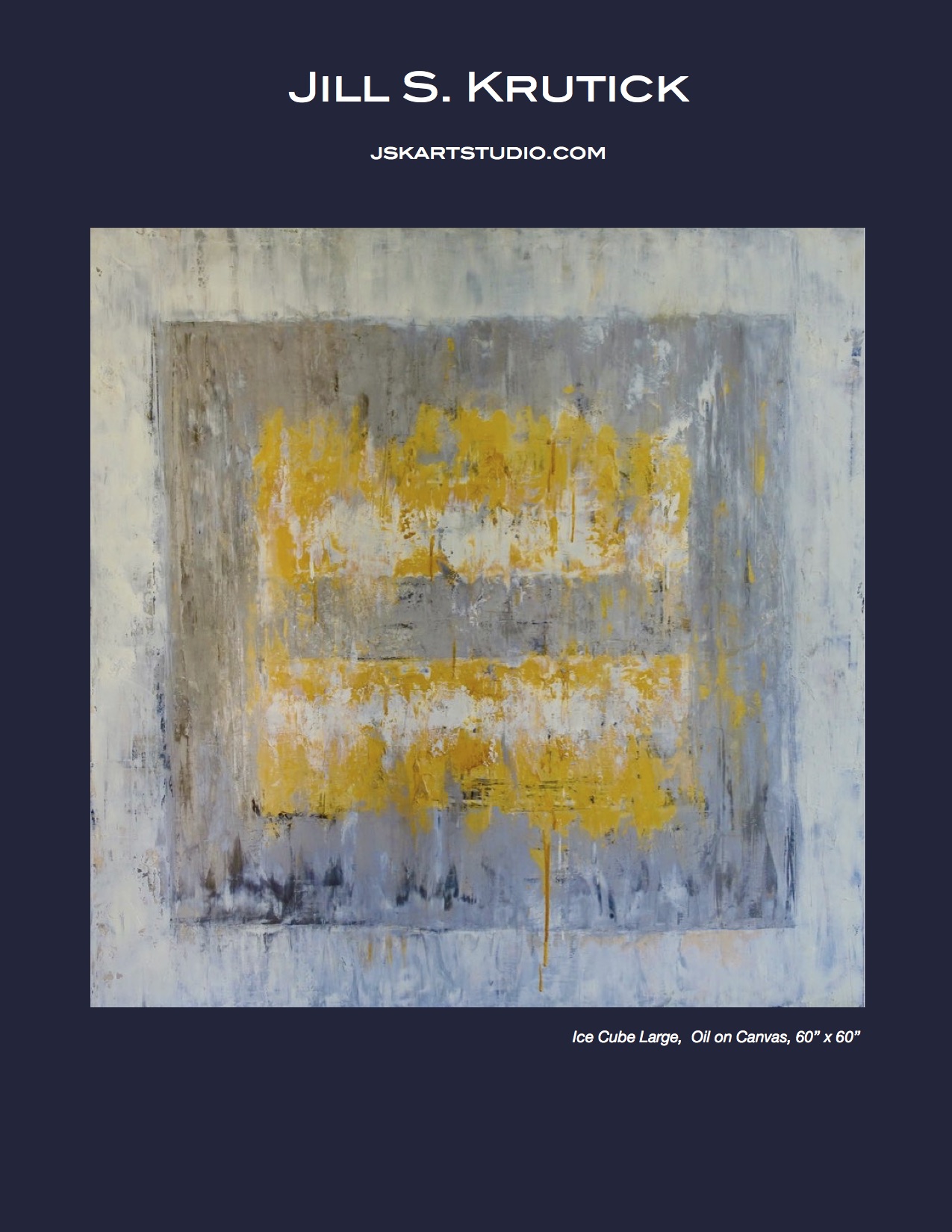 Scarsdale artist Jill S. Krutick will have a solo exhibition of her oil on canvas works at The National Arts Club at 15 Gramercy Park South in New York City during the month of October.
The show, titled, "The Balance of Texture & Movement," will appear in the Marquis Gallery. Ms. Krutick, 53, a native of Roslyn, New York transitioned from work as an investment analysis with a focus on entertainment and leisure companies to a successful career in art.
Influenced by Impressionists and Abstract Expressionists, she says "I focus on capturing colors, movement shapes and light around me. Using oil on canvas as the primary medium, I achieve balance through the precise placement of color and use of texture."
Ms. Krutick's work has been exhibited in corporate and private collections across the country as well as galleries in NYC, Miami, Philadelphia, Bridgehampton and Westchester. She invites you to visit her studio in Scarsdale.
The Opening Reception will take place on October 5th from 6-8 PM. Please RSVP at 914.522.0420; refreshments to be served.
Ms. Krutick earned her B.S. degree at the University of Pennsylvania's Wharton School and her M.B.A. degree at New York University's Stern School of Business.

For more information about Ms. Krutick and The National Arts Club show, please see www.jskartstudio.com.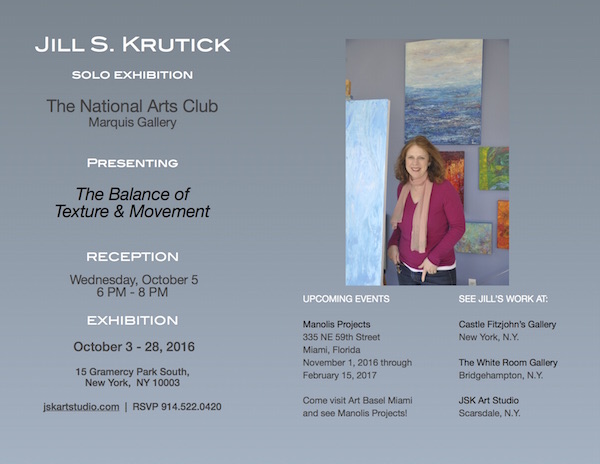 Plans for Greenacres On Hold Due to District Finances and a Polarized Community
Details

Category: On Our Radar
Published on

12 September 2016

Written by

Joanne Wallenstein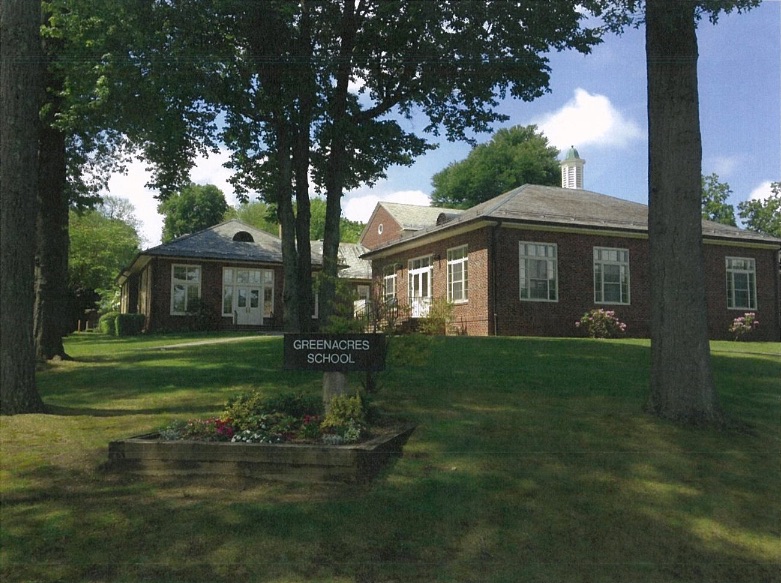 While a fierce debate over the future of the 101 year-old Greenacres School continues, Superintendent Thomas Hagerman and Assistant Superintendent Stuart Mattey have proposed a pause in the conversation. In a memorandum published in the agenda for the first Board of Education meeting of the school year on Monday September 12, Hagerman and Mattey say that Greenacres remains "safe" and "comfortable." In addition, an estimated $50 million in current and future work is necessary for the rest of the district and initial bids for work approved by taxpayers in a December 2014 bond have come in over budget. Given these cost constraints and a polarized community the memo says, "It does not make sense to forge ahead and ignore these realities."
The memo, on pages 156-157 of the Board of Education agenda says, "While we believe that both options (renovation of the existing building and construction of a new one) currently on the table have strengths ... we are also rather certain, that, in reality, they do not have the support needed to bring them to fruition."
An additional memo from Hagerman and Mattey, also to be read at the 9/12 meeting says that a new "Facilities Master Plan" is in progress and will be used as "the primary tool guiding all future plan improvement, capitol projects and future bond projects." It says that the projects approved in December, 2014 have been" repackaged" and a second set of bids is due back in early October.
If these bids are too high the "district will develop a plan to be move forward, taking into account the work that was previously approved by voters versus bond authorization limitations and in consideration of the facilities master plan."
So for now, it appears that the confluence of a shortage of funds for already approved work and persuasive and vehement arguments for and against a new building have stalled any movement on the aging and crowded school.
A Change in the Line-up for Scarsdale Athletics: Four Coaches to be Replaced this Year
Details

Category: On Our Radar
Published on

11 August 2016

Written by

Carly Glickenhaus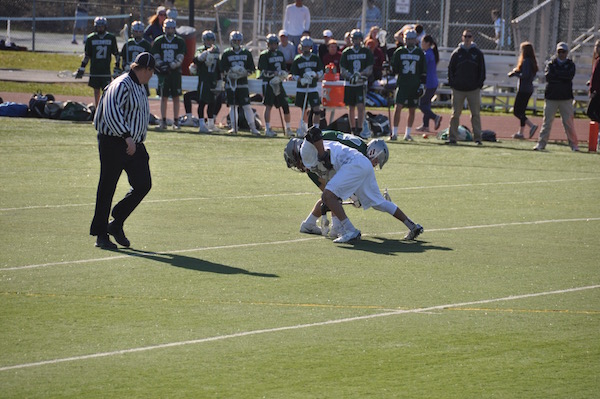 When the bell rings at 2:55 on a typical day at Scarsdale High School, athletes take to the locker room. If there is an away game, they will hustle to the bus, juggling a backpack heavy with books, a sports bag, and hands full of equipment as they jump on the school bus with shoes half on. From the first pep talk as the players settle on the bus to the bus' return from a sectional game an hour away, players spend up to five hours under the responsibility and leadership of their coach. Raiders demand high standards for the adult role models who spend hours with athletes every day of the season of a beloved game in the most formative years of their lives.

Perhaps some of the coaches were not meeting these expectations. For the Raiders boys' lacrosse, boys' hockey, softball, baseball teams, overall records, individual honors, successes in sectionals masked underlying tensions with questionable coaching. This month, the district announced that four varsity coaches were not reinstated for the 2016-2017 year.

Ray Pappalardi has just finished his first year at SHS as Athletic Director. Pappalardi was welcomed to the district in the fall, and immediately established a presence, frequenting home matches of all sports. To a student-athlete, his appearance at matches late into the afternoon hours and eagerness to speak with athletes directly demonstrated a refreshing dose of respect for students that many athletes did not see until their senior year. Pappalardi worked throughout the year to do his research on Scarsdale's coaching corps, establishing an annual evaluation process.

While school officials can only give vague explanations for the coaching changes that will affect student-athletes personally in their high school athletic careers, some athletes were willing to share some of their experiences with their coaches from their most recent seasons.

Jim Mancuso coached varsity hockey for 25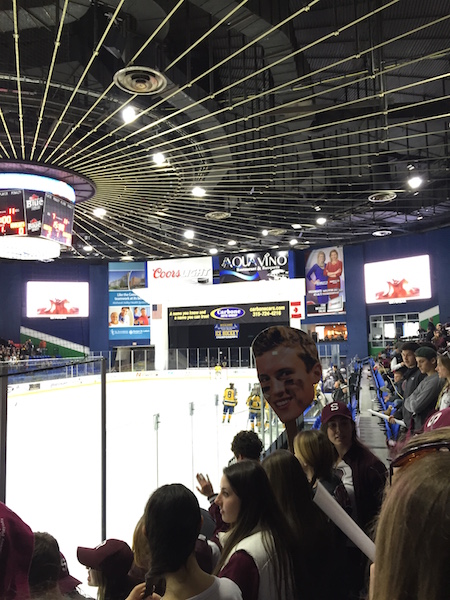 years and led the Raiders to sectional championships and semifinals in NYSPHSAA in 2014 and 2015, two exciting seasons not only for players but for the entire school. Many students made the trip to Utica to watch "Ders Puck" compete in the late stages of the tournament. Some parents complained that Mancuso personally targeted their sons, calling them slow for example. Other parents were upset that their son was cut from the team even though he made the team in the past. Captain Stephen Nicholas '16 was upset by Mancuso's removal and defended his coaching techniques. He believes Mancuso was a strong leader whose intentions were always in the best interests of the players, and pointed out not only their strengths but also weaknesses, which some kids were not prepared to hear. Nicholas says Mancuso should not have been fired at all; he was doing his best to be honest with players and may have expected varsity hockey player to react more maturely to criticism.

Boys' lacrosse coach Brendan Curran resigned on August 3 for "personal reasons." One of his players, who asked not to be named, was willing to share his thoughts on this season's coaching. Some parents did not like Curran's coaching style, which has been described as manipulative, inflexible, and arrogant. Curran created friction with parents during the Jewish holidays when the players were expected to be home to eat with their families, but were kept late after practice to run. Parents were enraged that their children were late to an important holiday dinner even though they advised Curran about the conflict weeks in advance. The player noted that Curran chose favorites and did not treat all players with equal respect.

Dave Scagnelli, known by students and athletes as Scags, coached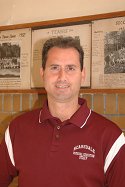 high school sports for 25 years. He will not return to his positions as Varsity B soccer coach, J.V. girls' basketball coach, and Varsity softball coach in 2016-2017. One softball player, who asked not to be named, gave reasons for Scags' dismissal. During winter workouts, he invited girls from other towns that were part of his off-season tournament team, which was a legal concern since insurance paperwork was not completed for them to play in the Scarsdale gyms. Pappalardi warned Scagnelli, but he continued in direct violation of the AD. Though tension with the administration was already high Scags had the team bus stop to pick up his son from the side of the street on the way back from an away game.

A soccer player, who asked not to be named, added that Scags prioritized softball over his Varsity B soccer team, which made many of the girls feel insignificant and contemplate quitting the sport altogether. During a grueling week of morning and afternoon tryout sessions, many girls were moved from the intense Varsity A tryouts to the B team, where they immediately saw a difference in their training session. For girls that play in old, oversized boys' jerseys instead of women's cut uniforms, Scags, according to some, exacerbated feelings of inferiority in these hardworking student-athletes. By taking phone calls during practice, ending practice early, and cancelling Saturday practices for his softball commitments, he signaled to players that they were not his first priority.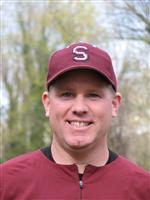 David "Doc" Scholl was the varsity baseball coach for 24 years until the district decided not to reinstate him this month. In a letter Scholl wrote to parents and players, he stated the main reason was that he did not "practice what he preached" and that he prioritized wins over the development of young individuals. Some parents complained that if Scholl really cared about his players, he would start them on "Senior Day." Scholl claims he "looked up the definition of what Senior Day means" before he established a senior day for the program five years ago. According to Scholl, the definition he found, from a source he did not name, is "a celebration before, at halftime, or after the game." Scholl asserts his right to build a lineup of winning players that will get the job done, whether it is senior game or the section final.

Another reason Scholl gave for his removal was that he has been accused of mishandling a situation where a player violated the athletic Code of Conduct. Scholl's response to allegations that he did not handle a Code of Conduct situation properly was absolutely unclear: "My question to the district was, how can I run a program if no one is going to reinforce the code that was established by the district." The athletic Code of Conduct is widely respected as a necessary foundation for the athletic integrity, pride, and tradition that makes Scarsdale Athletics great.

One graduating baseball player said he was surprised, confused, and disappointed to hear Scholl had been fired. He believes the cited reasons, such as insufficient use of video analysis, were insufficient for removal. Scholl defended his tactics, citing a Journal News article written about himself and his use of video analysis. For further evidence he points to his work with an app called "The Hudl-Technique" where he analyzes videos of players from across the country. He says he likes to do things his own way, and points to one of his former players who was drafted by the Pittsburgh Pirates for proof.

Each of these cases seems to raise the question of whether coaches ought to value player development over results and to what extent they expected to strike a balance between the two. There is a fine line between coaching a winning team and being a supportive and instructive leader, and coaches face a tough challenge in deciding the way they want to present themselves to players and parents and the reputation they cultivate in Scarsdale. Should a coach tell a player he is too slow for the level of play, that he is a weak link in their defense, at the cost of a teenager's confidence? Does he have a duty to give honest feedback that may be initially hurtful, but will foster development and improvement? How far should he go to push the player to the next level, not only for the good of the Varsity team, but in the name of improving the player's chances of a college athletic offer and enhancing their skills for play on a competitive club team in the off season? Parents, coaches, players, and administration often disagree on the extent of a coach's involvement and every player may react differently to the classic debate over the benefits of "constructive criticism." In my opinion, regardless of the challenges these coaches face in establishing their identities as coaching professionals, student-athletes who rush out of the classroom to get ready for a game, deserve a coach who respects their time and commitment above all else.
Carly Glickenhaus is a 2016 graduate of Scarsdale High School. She played Varsity Soccer and will attend Georgetown in the fall.
Scarsdale Teams Gear Up for the Fall Season and a College Photo Opp
Details

Category: On Our Radar
Published on

05 September 2016

Written by

Adam Regenstreif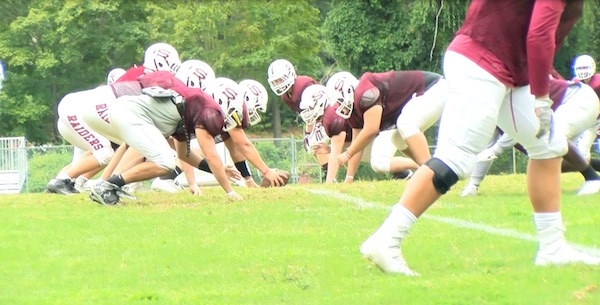 While Scarsdale High School will open on September 6, something exciting was happening through the month of August: the sports preseason. Fall sports -- cross country, football, soccer, volleyball, swimming, field hockey and tennis -- have been in session, with tryouts now over and teammates practicing hard while other students savor their last few days of summer.

The girls' soccer team began practicing on August 22, and have been preparing for their first game on Wednesday, Sept. 7, against Clarkstown South at Scout Field, behind the Girl Scout House.

The team comprises 18 returners and 5 additions, including a new goalkeeper.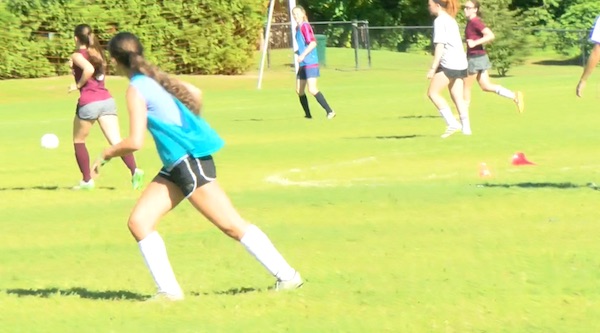 "The new additions will definitely have an impact," says head coach Mindy Genovese. Her three-pronged plan for success? "Communication, trust, and team bonding," she says. "It really transfers on the field." Using ropes courses, scrimmages, and other training techniques, Genovese is especially set on team bonding, both on and off the field.



"I think already we're pretty close as a team," says Lucy Glickman, a midfielder captain. "We've already made some really big improvements." Kate Donovan, another outside-midfielder captain, would agree. "I think it's gonna be a good year. We have 18 returners, and made it through the obstacles faster than any other year," she says, referring to an obstacle course that was part of their training. The team dynamic was strong and confident, as players joked around and encouraged each other during practice. "We respect each other, and listen to each other," says Hailey Rozencwaig, a center-midfield captain. "The team is gonna do really well this year."

Scarsdale's varsity football team has also been hard at work, practicing since August 15. "These guys have worked their asses off," says head coach Andy Verboys, talking about his players. "They've been in the waiting room since last winter. I have the biggest team that we've ever had here in Scarsdale." Beyond sheer size, the coach is particularly proud of his offensive line this year.

The team has been preparing Mondays through Saturdays for their first game last Saturday, when they edged Mount Vernon 28-26. "We have a great team," says Ezekiah Bacchus, who transferred from Mount Vernon and who is a first-year Scarsdale player. "We have the opportunity to take it to section 5, win the state possibly. But right now we've got to take it one game at a time." Ezekiah was anxious about playing against his old team last Saturday. Their biggest rival, however, is New Rochelle, Bacchus said.





Zach Visaggi, a wide receiver and cornerback, isn't as apprehensive. "I'm very optimistic. I definitely think that we have a very talented and athletic group here, so if we can get it together, we're gonna be a very dangerous team."

The fall season extends to November, after which the winter season sports begin.

Raiders at Franklin and Marshall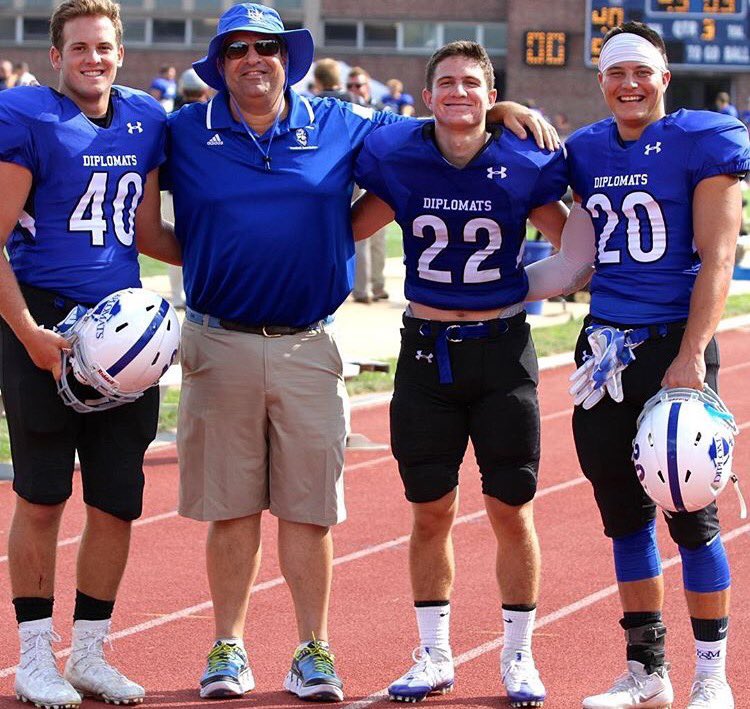 J.F. Ryan to Answer Questions about the 2016 Revaluation
Details

Category: On Our Radar
Published on

03 August 2016

Written by

Joanne Wallenstein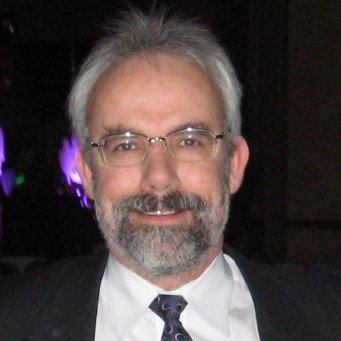 John F. Ryan, the man who ran Scarsdale's controversial 2016 tax revaluation will return to town on Wednesday August 17th to answer questions about his process and his model. The meeting will be held at Village Hall at 6:55 pm.
We asked Scarsdale Village Manager Steve Pappalardo about the meeting and New York State's analysis of the revaluation and here is what he shared:
(Q) What will be the format for the meeting with Ryan? Will he provide prepared answers to questions that the Village has already forwarded to him or simply answering questions from the audience?
(A) The format for the August 17th Village Board Committee of the Whole meeting with J.F. Ryan is still under discussion. Preliminarily we have discussed John Ryan presenting a PowerPoint presentation that will attempt to answer many of the reoccurring technical questions previously asked by the residents. A separate question and answer period is contemplated, however the format and time parameters are as of yet undetermined.
(Q) Will John Wolham from the NYS Office of Real Property Tax Services attend as well?
(A) As for John Wolham, he submitted a request for authorization to attend the meeting which was denied as the State is still amidst their analysis of the 2016 revaluation and ORPTS has determined there is no acceptable role for Mr. Wolham in this setting.
(Q) What is the deadline for the New York State Office of Real Property Tax Services (ORPTS) approval of Scarsdale's 2016 revaluation?
(A) There is no deadline for the completion of the analysis conducted by ORPTS, however we would expect the results sometime this month as the final assessment roll must be filed by the statutory deadline of September 15, 2016.
Just to clarify, ORPTS neither approves nor disapproves the revaluation project. Rather they analyze the data to determine whether total assessed value falls within 95%-105% of the total market value. If the project is verified to fall within this range, ORPTS will assign the Village an equalization rate of 100, meaning that the aggregate assessed values are considered at 100% of market value. If their analysis determines that the project results do not fall within this range, an equalization rate other than 100 would be set and applied to the total assessed valuation to adjust the assessed value to 100% of market value. Here is a link to the ORPTS website which provides further insight on establishing equalization rates which may help you.
(Q) Is there a chance that it will not be approved?
(A) To answer your question, the result of the ORPTS analysis will not cause any invalidation of the 2016 tentative assessment roll nor any reversion back to the 2015 assessment roll. ORPTS work only has the potential to adjust the total 2016 assessed valuation. As previously stated by the Village, once the tentative assessment roll was filed on June 1, 2016, aggrieved individual property owners must avail themselves of the appeal process which includes filing a grievance for review by the Town Board of Assessment Review and subsequent court action through SCAR and Article 7 proceedings.
Do you have comments or questions for John Ryan? If so, share them in the comments section below. Please include your name and street address.