17% of Scarsdale Property Owners File Grievances For Property Tax Relief
Details

Category: On Our Radar
Published on

22 June 2016

Written by

Joanne Wallenstein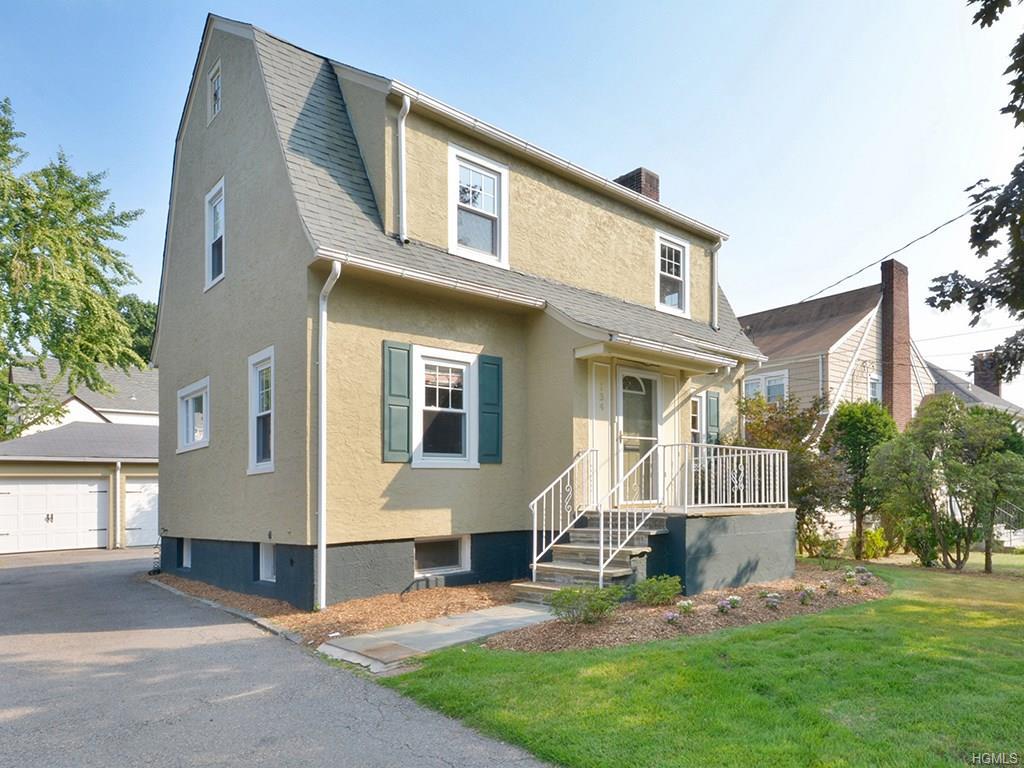 It's too late to turn back the clock now on the 2016 property tax revaluation. Though some urged the Mayor and Trustees to void it and return to the 2014 assessments, they did not act and residents had a busy week submitting their paperwork to file grievances at Village Hall. According to Deputy Village Manager Robert Cole, as of the 8 pm deadline on Tuesday June 21 it appears that 1,030 people filed, which is up from the 960 grievances filed after the 2014 revaluation and represents approximately 17.5% of the total of 5,900 properties.
The Board of Assessment Review will meet on Thursday, June 23 from 8 am – 12 pm and 6:30 pm to 10 pm to hold 3-minute appointments with those who wish to appear before them. It's not necessary to appear in person, but some would like to do so, and the Board is doing their best to accommodate as many residents and attorneys as possible. The BAR has scheduled an additional hearing on Wednesday June 29 from 6:30 to 10 pm to allow them to hear more cases.
The Scarsdale Board of Trustees has scheduled a special meeting of the whole on Monday, June 27, 2016 at 8:00 PM in Rutherford Hall to review the status of the assessment grievance proceedings for the 2016 tentative assessment roll. It is not known what, if any, action can be taken to change the process.
Residents expressed their discontent through a variety of ways. A petition to void the revaluation was posted on Change.org, people are writing letters, attending the BAR hearings and writing to the trustees.
Robert Berg, who serves on the Board of Assessment Review and was also a critic of this second revaluation sent an email to trustees today, urging them to attend the BAR hearing. He said;
"I invite, and indeed, I implore you to come and observe tomorrow's Board of Assessment Review ("BAR") public hearing, which is the continuation of the Grievance Day hearing, beginning at 8 am in Rutherford Hall. On Grievance Day, the BAR heard as many grievants as it could -- about 70 or 80. But because of the huge number of property owners who want to speak at the BAR hearings, the BAR must hold another two days of public hearings, at least, to accommodate this demand.
You and the trustees need to understand why so many property owners are outraged and, in many cases, traumatized by the Ryan valuations. You need to hear from elderly homeowners who have lived in our Village for four or five decades or more whose property values have suddenly, and inexplicably risen by 25% or 40%, and who fear that they will be unable to live out their lives in their beloved village.
You should hear the anguish many homeowners express about having to struggle to pay for an appraisal or to hire an attorney or property tax service to fight the Ryan valuations that appear to many to be random, or biased, or simply incomprehensible."
Theatre District Combo: Cirque du Soleil's Paramour and Lunch at Toloache
Details

Category: On Our Radar
Published on

14 June 2016

Written by

Stacie M. Waldman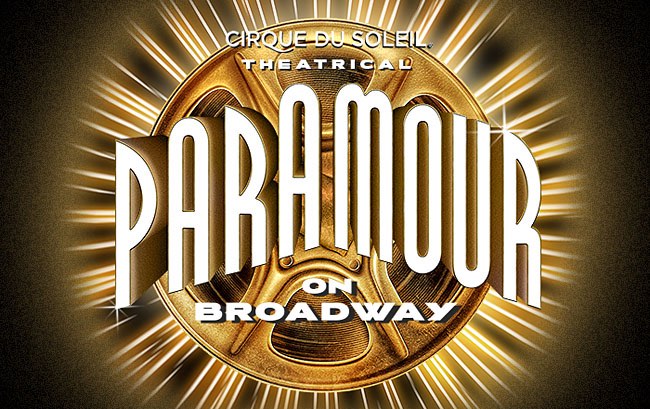 Although Cirque du Soleil shows have come to New York City in the past, until now, none have been performed on a Broadway stage. Directed by Philippe Decoufle with creative direction from Jean-Francois Bouchard, Cirque du Soleil's theatrical Paramour incorporates circus acrobatics with acting, singing and dancing to please theatergoers who seek a different kind of Broadway experience. Unlike other Cirque shows, Paramour has a real (if shallow) story line, lyrics, music, and choreography. Of course, what makes the stage come to life is the spectacle of the circus arts for which Cirque shows are famous.
The simple and easy plot goes like this: A beautiful singer from Indiana named Indigo (Ruby Lewis) gets discovered at a nightclub in Los Angeles by famous film director AJ Golden (Jeremy Kushnier) during the Golden Age in Hollywood. He woos her into fame and fortune by starring her in a series of his films. AJ invites Indigo's piano-playing poet friend Joey (Ryan Vona) along to write the music for his films. Indigo must ultimately choose between love (Joey) and fame (AJ). The story is not new or interesting, yet it's necessary to fulfill the intent of Paramour; to bring a Cirque du Soleil show to Broadway by combining a Broadway style show and Broadway talent with death defying acrobats, gymnasts, jugglers, and contortionists. With 22 acrobats and 16 actors from 13 countries, I felt like I was watching the most talented circus performers on earth -- and I probably was.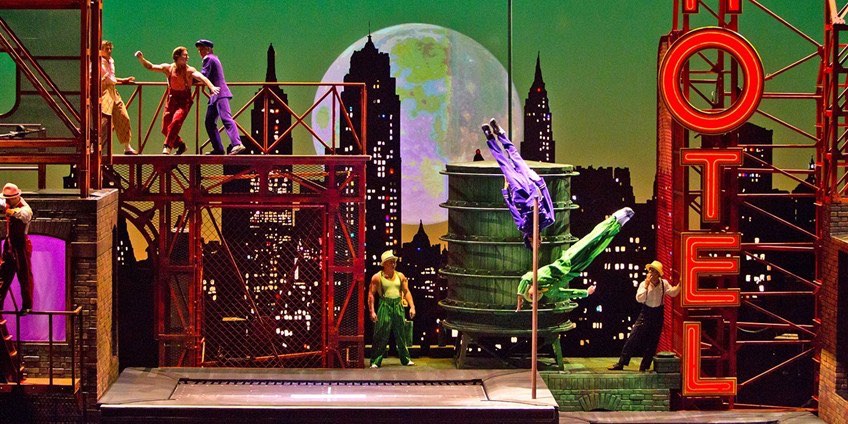 The Broadway performers perform, but never really wow the audience like the identical Atherton twins do with their incredible acrobatic routine. The lights, movie screen projections, and scenic design as well as the circus performers undermine the triple threat talent of the stage performers. However, the audience is not there exclusively for the Broadway factor- they're also there for the thrill -- and that's delivered by Paramour. The circus performers were nearly all jaw dropping and often there was so much going on you didn't know where to look. The acrobats fly over the audience, jugglers juggle, gymnasts flip, the umbrella guy balances umbrellas on his face, and this is all happens while Indigo sings her sob story; I can tell you for certain no one cared much about Indigo during these numbers.
One of the truly beautiful and memorable scenes is the love triangle of Indigo, AJ and Joey with the twin acrobats on stage. While the threesome sing about their career/love dilemmas, the acrobats act out the scene via acrobatics. It's like nothing you've seen before and could be the one part of the show that the creative director can really brag about. The set (Jean Rabasse) was gaudy and huge but worked well with the show and the performers and the old film was well incorporated into the story.
Of course, it's not the story that will stick with you but the spectacular combination of lights, visual effects and circus artistry that will have you saying "wow" more than once. And really, although not the best show on Broadway, (hello, Hamilton,) it will certainly earn its large audiences looking for a highly entertaining show that feels more Broadway than Las Vegas spectacle.
So what will kids think of Paramour? Who better to ask for a show review than a Broadway kid? I ran into 10-year-old Noah Baird from Broadway's Matilda the Musical at the show. Noah has been performing in Matilda for the past year-and-a-half as a swing for the characters Eric and Nigel. "I think other kids will like Paramour," he said, "because it's unique for Broadway. My favorite scene was the rooftop trampoline scene because it was very creative of them to do a part chase and part fight scene using trampolines. I think other kids will love that, too." Noah thinks Paramour is appropriate for kids ages five and up. And how does it compare to Matilda? "Well," said Noah, "Matilda has a ton of physicality included with the show also. I can really appreciate how hard the actors and acrobats train and work! They're both great shows for kids."
No Manhattan theater experience is complete without pre-theater or post-theater grub. If you're part of any community Facebook group in the area you know that the post "I need an amazing restaurant in the theater area" is ubiquitous.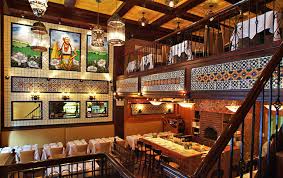 We opted for lunch at Iron Chef finalist Julian Medina's theater-district restaurant Toloache. You need not look elsewhere for a memorable, delectable and well-timed meal. Had I not been the type who'd fall asleep if I had a drink at noon, I would have ordered one of their famed margaritas. But I am, so I just got some big smiles and thumbs up from the ladies at the table opposite us who were sipping their cocktails.
Toloache is modern Mexican food with a super-gourmet twist. Chef Medina, for example, offers his version of matzo ball soup. We started with fresh-made guacamole and Hamachi ceviche. The guac was perfect both in texture and taste. The ceviche consisted of thinly sliced yellowtail with Meyer lemon and Huichol salsa and was a perfect blend of salty and sour. I could have eaten another full order of this but needed to save room for the fried Brussels sprouts, black truffle quesadilla, and suadero taco. The Brussels sprouts are a must-order if you dig this veggie.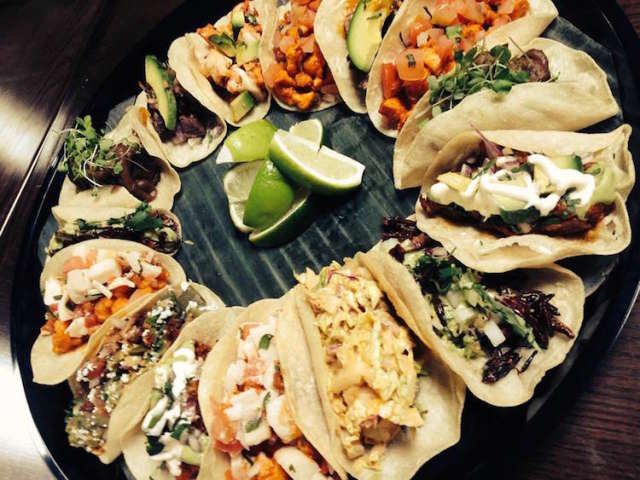 The quesadilla de huitlacoche came like a pizza with black truffle crema atop Manchego cheese and a tortilla that will make you want to lick the plate. The suadero taco was filled with the most tender braised brisket, another merging of traditional Jewish food with Mexican accompaniments. No meal is complete for me without dessert and the pastel de chocolate did not disappoint. The warm chocolate cake and cool dulche de leche ice cream were the perfect ending to a perfect meal. Whoever says fine theater district dining cannot be found should find their palates more than pleased at Toloache.
Cirque du Soleil's Paramour: The Lyric Theatre, 213 W. 42nd Street, New York, NY 10036
Toloache: 251 W. 50th Street, New York, NY 10019
Toloache: 251 W. 50th Street, New York, NY 10019
Click here for more information on Tolache
Scarsdale STEP Seeks Host Family for New Student
Details

Category: On Our Radar
Published on

01 June 2016

Written by

Joanne Wallenstein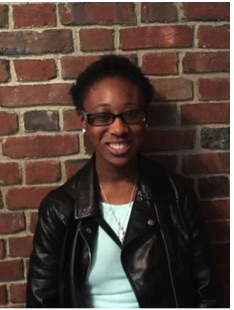 The Scarsdale Student Transfer Education Plan (STEP) Board is thrilled to announce that Zaria Cash, a rising junior from Memphis, Tennessee, has been selected to join the Scarsdale High School class of 2018 this fall.
The STEP board now seeks a Scarsdale District family to host Zaria for the academic year, starting in late August 2016. Interested families should immediately email STEP here.
For over 50 years, STEP (www.scarsdalestep.org) has brought promising students of color to Scarsdale to attend the High School for their junior and senior years. The program specifically seeks students who have demonstrated leadership qualities and a commitment to applying themselves academically.
Zaria Cash is an honors student at KIPP Memphis Collegiate High. She is a member of her school's cheerleading squad and she enjoys singing and reading. Last year Zaria competed in the greater Memphis Science Olympiad and won 4th place as the only 9th grader on teams of juniors and seniors. Last summer the Eleanor Roosevelt Foundation selected her to participate in their Girls' Leadership Worldwide program in New York City, which Zaria considers a life-changing experience.
The 30 plus-member STEP board provides a strong network of consistent support to host families, including a generous stipend to cover expenses. The experience can be life changing, not only for the STEP student but also for the host family. Host families gain a wider cultural perspective and often form lifelong relationships with their STEP student.
For more information, see below -- and for a previously published Scarsdale10583 article on the STEP experience, click here.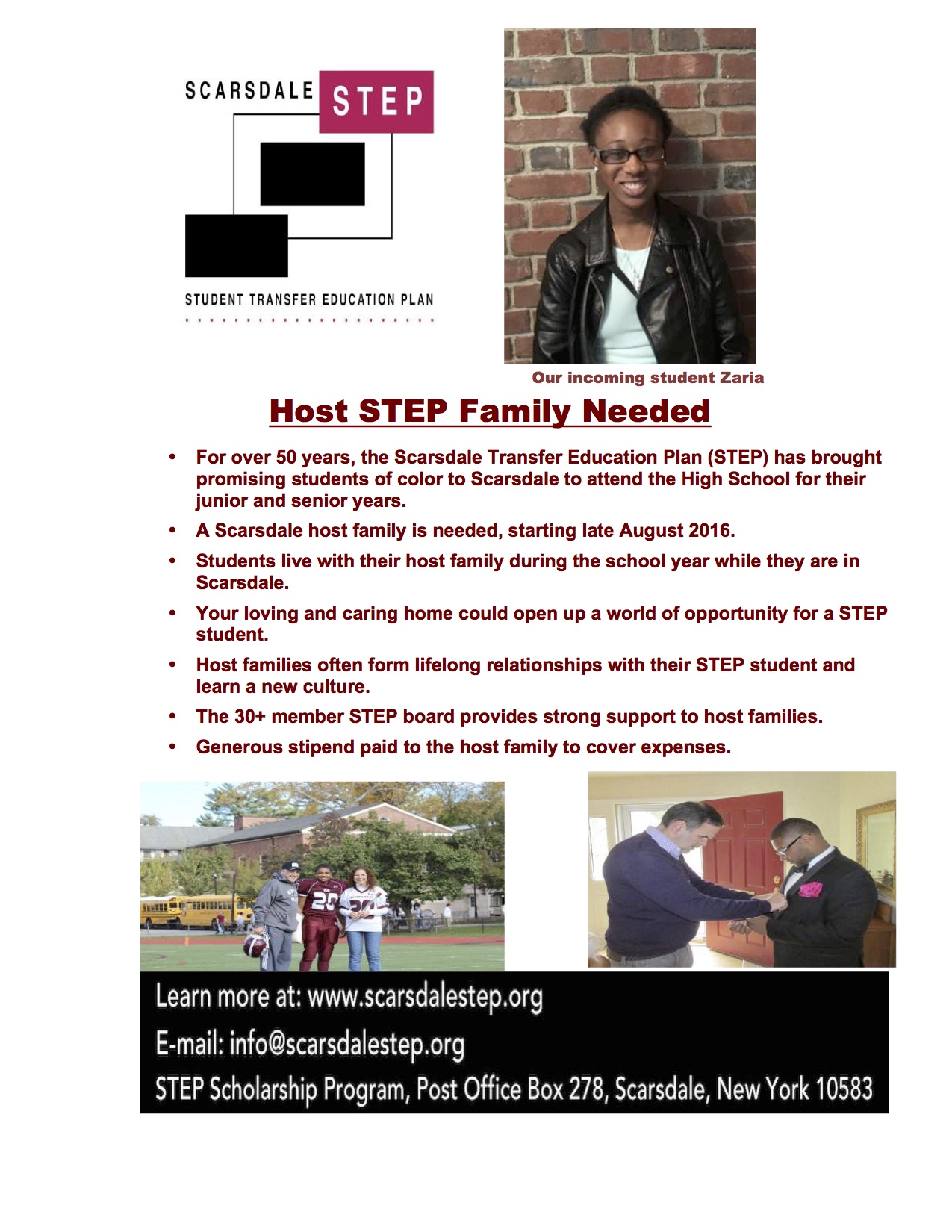 Thin is Not Necessarily Fit
Details

Category: On Our Radar
Published on

07 June 2016

Written by

Lainey Hellman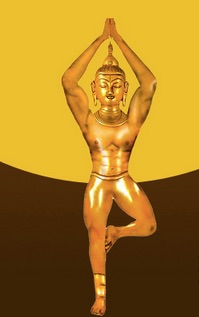 (This letter was sent to Scarsdale10583 by Lainey Hellman of Scarsdale) The carousel of storefronts at Depot Place has taken another turn; now, we have been given "The Skinny Buddha" to try and taste and see if it will live up to the standards of the train station's true stalwart, Dunkin Donuts. As we walk to our cars from our Soul Cycle classes or wait for the commuter line to Grand Central, we are greeted by a Buddha with a six-pack of abs telling us that we, too, can become Skinny Buddhas! Ignoring, for a moment, the blatant appropriation of a sacred cultural symbol (more on that later), what is the message that a so-called "fitness" oriented cafe is sending when it's logos, mottos, and decorations are all of or related to thin people (or thin Buddhas)? Simply, that thinness is fitness; thinness is health. Simply, that is not true.
Everything about the way The Skinny Buddha presents itself is inherently fatphobic. The name and message imply that you must be thin to be interested in fitness and healthy eating. Adorning the store windows are silhouettes of thin ladies on exercise balls, cleaving to the harmful and incorrect prejudice that fat people are always unhealthy or unfit and that thin people are the picture of good health. Are you allowed in The Skinny Buddha if you are not skinny? Business sense says yes, of course, but the cafe is clearly not a welcoming place for those who might be interested in eating healthfully but don't fit the body standard that is literally thrown in customer's faces before they even walk through the door. Thanks, but I'll take my iced coffee at Dunkin Donuts, judgment free.
The Skinny Buddha is one of the many misinformed voices telling the public that being fat is wrong, that you cannot be both fat and fit, and conversely, that being skinny always means being at the apex of physical health. In addition to actively perpetuating these myths, the cafe uses the Buddha to do it. I don't know much about Buddhism, but, as one of the world's major religions, I am pretty sure that it does not exist for one of its sacred symbols to be misappropriated by a Westchester fitness cafe. Moreover, the cafe physically contorts Buddha into the Western standard of a fit man. Again, I'm no expert, but I do know that Buddha is not famous because of his well-documented love of Cross Fit, kale, and tight abs. Cultural symbols are not to be molded like Play-Doh and used on a whim- Buddhism deserves as much respect as we give Western religions. Maybe people would care more if the cafe was called "The Sexy Moses" or "Jesus's Six-Pack".
As a final note, I have no problem with what The Skinny Buddha, at its core, is trying to do. Providing healthy, on the go options is a great idea. I probably would have found myself there plenty of times if it weren't for the name and marketing. It's great to have choices of what to eat, and providing another, healthier one next to our old friend Dunkin is a wonderful idea. However, we should never be judged if we decide to go with a donut instead, because thinness is not health. Being fat does not equal being unhealthy or unfit. Being fat is not a personal flaw. Here is something that is a flaw: creating an environment where only one body type is acceptable, and callously appropriating and distorting a historical and cultural symbol.
Scarsdale Women Honored by UJA-Federation
Details

Category: On Our Radar
Published on

26 May 2016

Written by

Joanne Wallenstein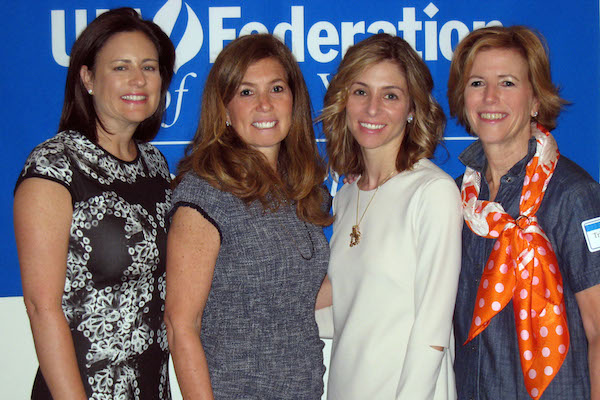 Nearly 150 guests came together to celebrate UJA-Federation of New York's commitment to caring for those in need and to pay tribute to four Scarsdale leaders through hands-on projects on Thursday, May 19, 2016, at Westchester Reform Temple in Scarsdale. Tris Berger, Kate Eichel, Rochelle Waldman, and Mauri Zemachson were honored for their leadership, ongoing philanthropic efforts, and commitment to UJA-Federation and the community.
The four honorees have each been involved with UJA-Federation for decades. Together, they represent past Scarsdale leadership, current commission and task force representatives, and National Young Leadership members. Individually and together, they lead by example.
"These women have led — and continue to lead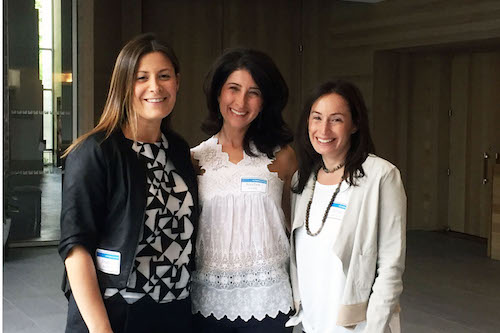 — with enthusiasm, passion, purpose, and poise. Our community is stronger because of them," said Jocelyn Sontag, who served as event chair with Rickie Broff, Joan Frankle, and Jamie Seslowe, all of Scarsdale. "Most of you know our honorees, so you know what that means: low-key and humble! So, in true Tris, Kate, Rochelle, and Mauri form, we'll devote this morning to helping others while highlighting the work that we, together, make possible."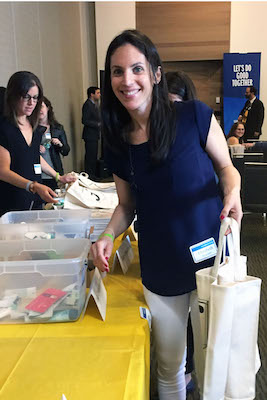 UJA-Federation raises funds that sustain the activities of nearly 100 health, human-service, educational, and community-building agencies. These community-based organizations provide services that combat poverty, help the elderly age with dignity, promote Jewish identity and renewal, strengthen children and families, open doors to those with disabilities and special needs, and more.
Chosen by the honorees, the day's hands-on projects benefitted UJA-Federation-supported initiatives that focus on mental health.
The first project included making pampering packages for single women whose children receive mental health treatment through Westchester Jewish Community Services (WJCS). Money raised during the event supported WJCS' Mental Health Clinics Initiative campaign, which was established to make up for New York State budget cuts that have impacted Medicaid's mental-health reimbursements. Without those funds, 4,600 treatment sessions will be lost in a year.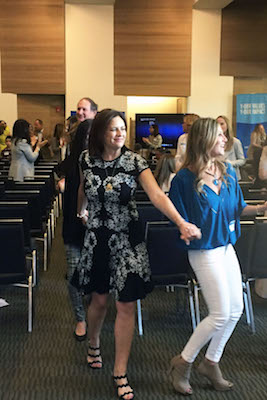 The second project involved writing letters of support to professional caregivers at the Israel Trauma Coalition, a consortium of trauma-relief agencies that UJA-Federation created in 2001. "These women are on the front lines in Israel supporting those who are victims of terror," explained Seslowe. "These women are sad, tired, and in desperate need of support and self-care." The ITC is currently working to help its dedicated professionals cope with all they have experienced as they treat victims.
"Tris, Kate, Mauri and Rochelle are very special women — as evidenced by the number of us who came today to pay tribute to them and by this morning's program," said Broff. "They're truly dedicated, humble, and remarkably smart."
Pam Frankel-Stein and Vivian Sklar serve as Scarsdale divisional chairs. Stefanie Elman, Karen Estrin, Meg Lazarus, Leslie Perelman, and Nicky Ziman are Scarsdale area chairs.