Farmers Market Off to a Great Start
Details

Category: On Our Radar
Published on

12 September 2017

Written by

Joanne Wallenstein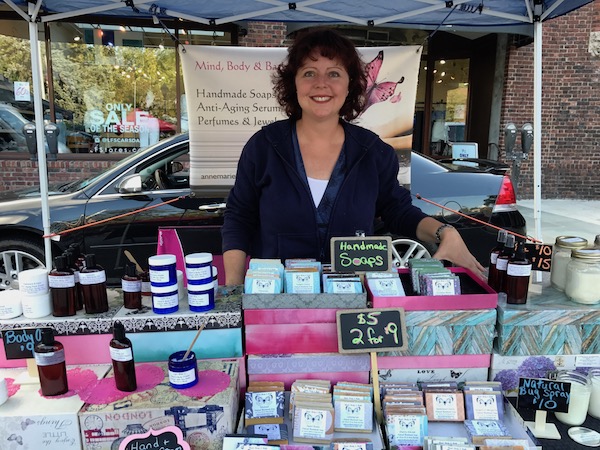 This letter was sent to Scarsdale10583 by Corinna Makris, Market Manager of the Scarsdale Farners Market:

What an amazing opening day! The new Scarsdale Farmers Market opened last Thursday, September 7th and we were greeted by an enthusiastic crowd of shoppers throughout the day. We heard your comments and suggestions and we're working hard to bring you more of the best vendors in the area.
All the vendors from last week will be back, in addition to nine more weekly vendors, and we're confirming more as the season continues. This week: dog treats, bakeries, Mangalitsa Pork - the Kobe beef of pork, local honey, mozzarella and more prepared foods.
We heard that you enjoyed the live music. We're happy to say that jazz musician Alexis Cole will perform weekly through the end of the season. This week, September 14th, she'll be singing from 3:30 p.m. - 5:30 p.m.
See you Thursday!
Weekly Vendors

PickleLicious
Taliaferro Farms
DoReMe Farms
The Cheese Guy
Mind, Body & Bath
Irvington Delight - prepared Middle Eastern foods
New vendors joining us this week and every week going forward:

Hudson River Apiaries
Mozzarella4U
Nutmeg Cafe
Orwashers Bakery
Peace Love Jerky Treats for dogs
Dam Good English Muffins
Nutmeg Cafe - baked sweet treats, and prepared foods including hot soup
Mangalitsa Pork
Arlotta Foods - olive oil, vinegar, and artisanal pasta (beginning September 23rd)
Green Mountain Energy - information at their booth about how to use green energy in your home and office
Please note: Jack Jack Knife Sharpening - will not be at the Sept. 14th market but he'll be back Sept. 23rd.
Rotating throughout the season:

Will-YUM Spice Company - specialty fresh ground spices
Jeneric Bags - fine hand sewn quilted items
Alpacatrax - felt, fiber, and wool
Geaux Nuts - New Orleans original sugared pecans
Aunt Patty Cake - sweet treats
Farmers Market in Scarsdale Village - Starts Thursday September 7th
Details

Category: On Our Radar
Published on

06 September 2017

Written by

Joanne Wallenstein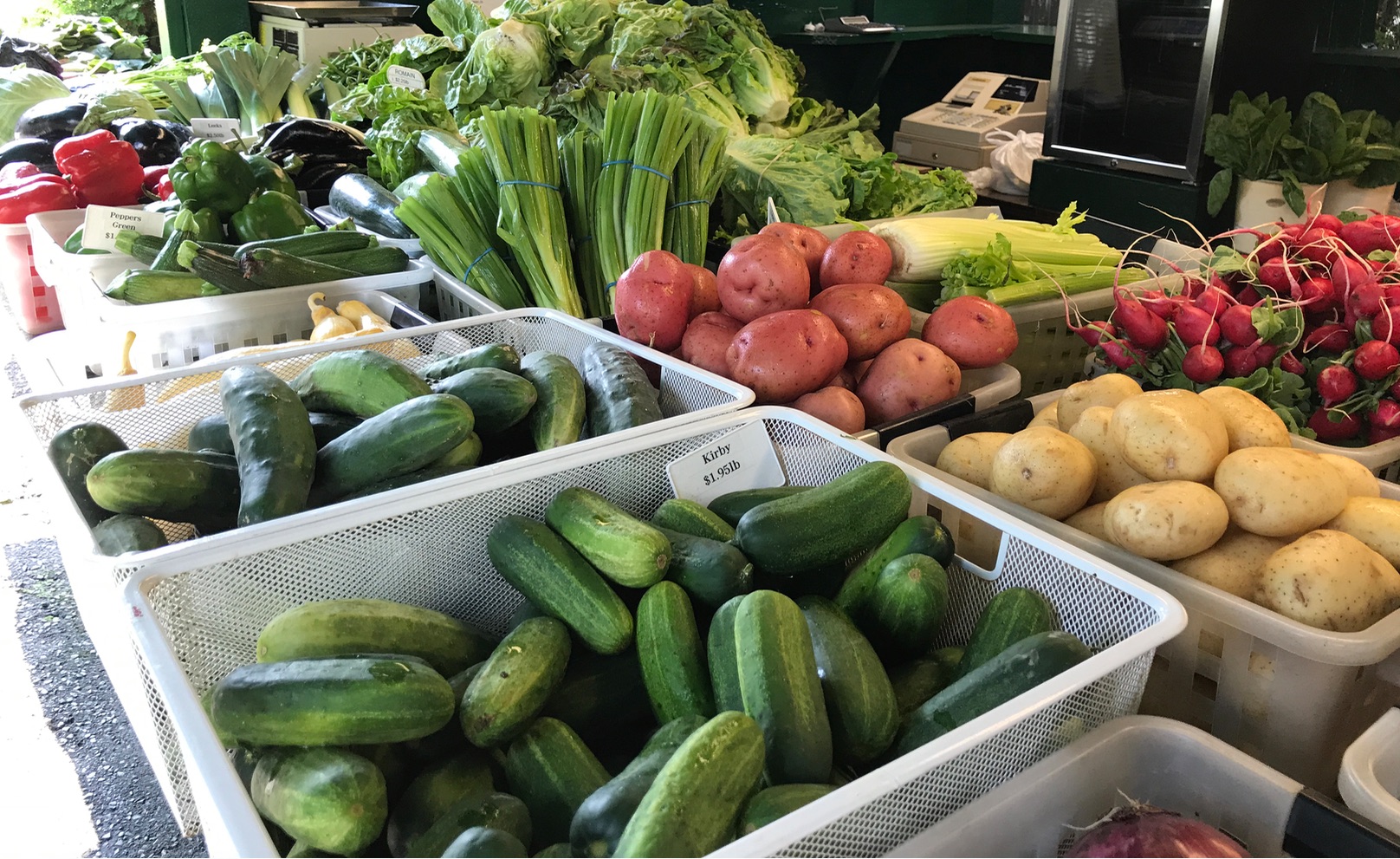 The Village of Scarsdale will host "Farmers in the 'Dale," a brand new weekday pop-up farmers market in the heart of Scarsdale beginning this Thursday September 7 from noon to 7 pm. Village Manager, Stephen M. Pappalardo said, "I am pleased the Village is re-introducing a farmers market in Scarsdale's Village Center after a four year absence. We look forward to providing patrons fresh locally grown produce and other unique options while providing another opportunity for our residents and neighbors to visit Scarsdale and frequent our wonderful local businesses."
Corinna Makris, owner of Village Green Markets and manager of the Peekskill Farmers Market, has been retained as market manager for the pop-up market. "I'm excited to be a part of this new market," Ms Makris said. "Farms and other food vendors have been asking for weekday markets as a new opportunity to connect with customers. We're also looking forward to promoting all the wonderful businesses in the Scarsdale Village Center."
The Acceleration Project has been working closely with Ms. Makris coordinating the marketing campaign and representing consumer preferences.To promote the event, TAP's creative team designed a customized logo Farmers in the 'Dale.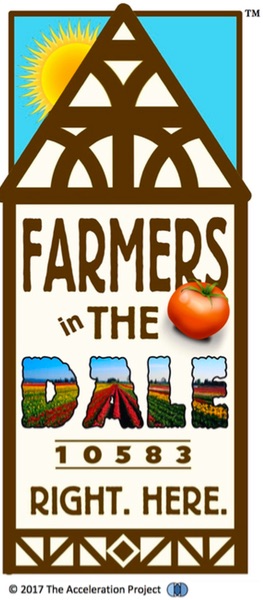 The Scarsdale Farmers Market is a pilot program operating on Thursdays, from September 7th through October 26th, from noon until 7:00 pm, in Boniface Circle. "Our goal in extending the market into the early evening is to give commuters an opportunity to shop on their way home from work," said Village Trustee and Chamber Liaison, Jane Veron. After this pop-up market event ends, the Village will gather feedback from consumers and merchants, and then determine if the market will return for a full season beginning in May 2018.
The market will feature local farms from within a 250-mile radius, including an organic option. Other participating vendors and available foods include bakeries offering a variety of breads and sweet treats (including non-GMO, and organic), a specialty cheesemonger, honey from a beekeeper based in Verplanck, Hudson Valley maple syrup, and ready-to-eat prepared Middle Eastern foods from Amal Rabadi, owner of Irvington Delight. More vendors, including businesses owned by Scarsdale residents, are being confirmed now, and a full list of vendors will be announced soon.
For more information on the Farmers in the 'Dale market event, contact market management via email: farmersmarket@scarsdale.com.
Get Ready for College This August at the JCC Academic Center
Details

Category: On Our Radar
Published on

07 August 2017

Written by

Lisa Itzkowitz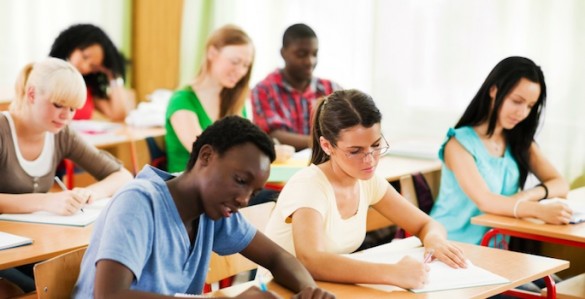 This August, the JCC Academic Center is offering an array of classes to help rising high school seniors complete their college applications. Three targeted workshops - Common App/Activities Resume Workshop, College Essay Writing Workshop, and the New College Starter Admissions and Application Academy, are designed to get college applications "fit to submit." "We are offering a full menu of classes in August to enable students to work on college applications and prepare for college admissions tests before the stress of the school year kicks in," said Lisa Itzkowitz​, Director, JCC Academic Center.
The new College Starter Admissions Application Academy is a one week, hands-on workshop, Monday, August 14 - Friday, August 18, 9:00am -3:00pm where students will:
• Understand what admissions officers seek in an applicant and a college application
• Create college lists which include safety, target and reach schools
• Brainstorm, write and refine their core college essay
• Explore interests, talents and activities to complete a detailed extracurricular profile
• Learn and complete information that will strengthen a college recommendation letter
• Start and finish the Common Applications
The class will be led by Jeff Hirsch, a New York State certified school counselor and former teacher, who has worked in New York City and Westchester for the past fifteen years. As a school counselor, Jeff regularly speaks with college representatives and understands first-hand what colleges seek in applicants.
Students in the Common App/Activities Resume Workshop on Thursday, August 3, 7:00-9:00pm, will be guided through the Common App by Certified Educational Planner and college admissions expert, Betsy F. Woolf. Through this step-by-step interactive workshop, students will learn how to best present themselves to colleges in their application and its supplements, including brainstorming ideas for supplemental essays and understanding how to turn those ideas into powerful statements.
In the College Essay Writing Workshop on Monday and Wednesday, August 14 and 16, 2:00-5:00pm, students will explore what makes them unique and work to craft that into a narrative that they can use to display themselves to potential colleges. This workshop will be led by Freddi Greenberg, Founder, Purple Pen Essay Advisory, former editor-in-chief of Child, American Health for Women and Nick Jr. Family and essay advisor, East Side Community High School, NYC.
The JCC will once again offer an ACT Boot Camp, August 14 -18, 10:00am-1:00pm led by dynamic instructor Alex Weiner, Principal and Lead Tutor, Breakaway Prep, and new this year, an SAT Boot Camp will be offered in partnership with Applerouth Tutoring, Monday, August 14 - Tuesday, August 22, 5:00-8:00pm. Both Boot Camps include mock tests as part of the class. Students may also take a free* mock ACT and/or SAT this summer (and throughout the year). Mock tests are an excellent way for students to practice their skills in a proctored, classroom environment. Students who are just beginning the college admissions process can use the mock tests to determine which test is best for them. All students will receive a detailed score report after each test. Pre-registration required.
Click here for details and online registration. Advance registration is required for all programs. For more information, please contact Lisa Itzkowitz, itzkowitzl@jccmw.org, 472-7176.
*First of each test (ACT or SAT) is free. Fees apply for subsequent tests. **Extended-time tests also available.
Killing Two Birds with One Stone, or Two Pests with One Spray
Details

Category: On Our Radar
Published on

11 August 2017

Written by

Stacie M. Waldman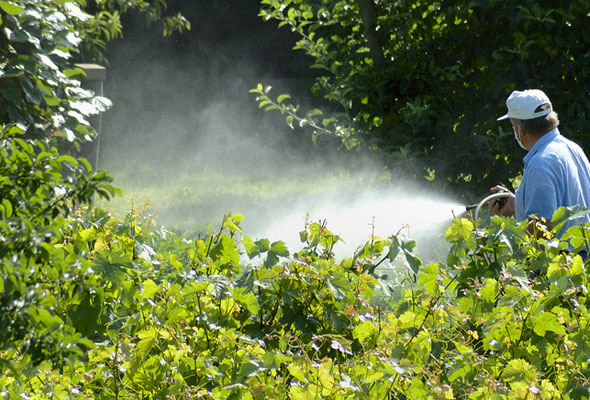 We hear about cases of tick-borne diseases like Lyme and Powassan regularly here in Westchester County and a case of West Nile was just confirmed as well. One in five ticks carries Lyme disease. And yet even without all the nasty diseases that these insects carry, it's a nuisance to not be able to eat outside because of mosquitoes and have to check for ticks every time your child plays in the yard.
And when you find a tick on you or your kid? Then the panic sets in of trying to remove the tick while your child squirms and tells you how gross it is which is followed by weeks of anxiously worrying about Lyme disease (among other things). Some parents go as far as not letting their kids play outside a lot because of having found ticks on them or because they are so prone to mosquito bites. One Scarsdale mom recalled a time that her daughter got 47 mosquito bites while being out in the backyard!
Spraying for ticks and mosquitos has become more common as the data gets stronger and the acaricide (tick pesticide) gets less toxic. Spraying for ticks and mosquitoes has also become more popular as tick and mosquito-borne diseases gain more attention in the media. Many pest control companies offer tick and mosquito spraying and many landscaping and tree care companies now offer this service as well. The good news? You can kill two birds (or insects) with one stone (or spray)!
Emerald Tree and Shrub Care is one such company that offers a comprehensive and natural treatment to reduce the tick and mosquito population in people's yards. They begin with an extensive evaluation of the property including looking for any high-risk areas that need modification such as areas of standing water. They look for evidence of mice as well since mice have been cited as a major vector for ticks. A treatment plan is then initiated based on the size of the property as well as the type; for example, is it near wetlands or does it back up to thick vegetation? Lawns, trees, bushes and garden beds are sprayed. Emerald Tree Care recommends spraying with their organic and natural cedar oil blend. It is effective (retreatment is needed only every 30-60 days which is similar to chemical treatments) and kids and pets can play in areas that have been sprayed 15 minutes after treatment versus 24 hours for chemical sprays. The CDC has deemed natural repellants safe for humans, animals and flora and they are EPA-exempt because they have been shown to not cause harm.
So how often is treatment needed and during which months should yards be sprayed? Kate Flanagan from Emerald Tree and Shrub Care said, "Yards should be treated every 30-60 days depending on the severity of the mosquito and tick populations. The client feedback we receive from our all natural cedar oil blend is that it is very effective and the data out there supports this." Ms. Flanagan said that the initiation of treatment each year usually depends on how warm the spring is, but "...we usually recommend beginning to spray in April or May and continuing through the end of October."
Rebecca Wilcox has sprayed for ticks and mosquitoes a couple of times this summer. She chose an all-natural spray and hasn't had an issue with ticks since spraying. "Having been in someone else's yard that does NOT spray, I'll say we'll keep doing it every year," she said. She was "eaten alive" in a yard that was not sprayed. Joyce Russell had her yard sprayed in May with a cedar oil blend and noticed a huge decrease in the mosquito population. "By July, it was noticeably more buggy," she said. Joyce lives next to a pond so generally thinks her yard has more mosquitoes than others might have. "I resprayed last week and our yard is definitely less buggy. We've gotten no bites since we resprayed!" she said. Another local resident sprays because she knows she's reducing ticks and mosquitoes in one shot and that the formulation is safe for her dogs and kids. "I know the chemical pesticides are safe after 24 hours as well but it makes me feel better to use all natural oils if they work which I can say from experience that they do."
So is it an old wive's tale that all your neighbors also need to spray in order for spraying to be effective? David Wagner, ISA Certified Arborist with Emerald Tree and Shrub Care debunks this myth. "There is certainly a huge benefit to spraying your lawn even if your neighbors are not doing the same. Our spray is a contact kill and will help eliminate any ticks or mosquitoes that have settled in your lawn. You will definitely see an immediate impact," he said. "With that being said," he continued, "to truly stop the tick cycle, we recommend combining spraying with our Tick Tube treatment."
"Tick Tubes" are the latest adjunct treatment (in addition to spraying) being used to reduce the ability of mice, one of the main vectors for ticks, of transferring ticks to humans. Emerald describes their importance in their treatment and prevention of ticks as follows: While spraying is a very effective way to control ticks that have settled on your grass, Tick Tubes take the treatment back to the source of the problem: the nests of white footed mice. These biodegradable cardboard tubes are filled with cotton swabs that have been soaked in an insecticide called permethrin. Our team strategically places them in common areas of mouse habitat. Since mice are always looking for soft nesting materials, they grab up the cotton swabs and bring them back home where they will cover the mice fur with permethrin. The mouse then becomes our tick control agent, killing any ticks that were hosting on the mouse, along with any future ones that try to attach to the mouse.
Landscape modifications can also reduce tick populations in your yard. Recommendations from the Connecticut Agricultural Experiment Station handbook are as follows:

• Keep lawn mowed
• Prune trees
• Clear leaf litter especially along edges of lawn, stone walls and driveways
• Move playsets away from woodlands
• Restrict groundcover in play areas
• Reduce Japanese barberry in and around yard

This is sponsored content from Emerald Tree and Shrub Care who is available for yard evaluations and recommends spraying through the end of October. They would also like to remind people to have their trees' health evaluated in the fall before storms and heavy snow to reduce the chance of trees falling and causing damage.

Emerald Tree and Shrub Care
914-725-0441
info@emeraldtreecare.com
Duckweed Covers Pond on Brewster Road
Details

Category: On Our Radar
Published on

03 August 2017

Written by

Joanne Wallenstein
Audrey Hochberg Pond on Brewster Road seems to have a case of duckweed, a phosphorescent green film that is cover the surface of the pond.
This morning, August 3, we found a team from the Scarsdale Department of Public Works using pulleys and boards to sweep the weed off of the surface of the pond. It was being collected on the side of the pond for pick-up and disposal.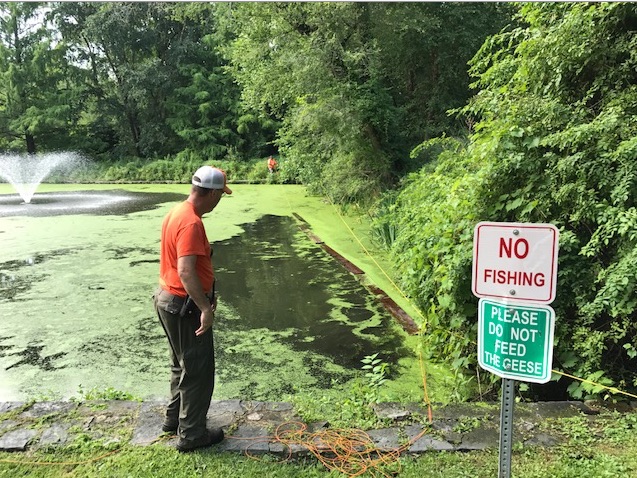 According to Benny Salanitro who heads the Department of Public Works, the duckweed is not harmful. It is easier to skim it off the top than to use a chemical solution --and the department is removing it just to improve the appearance. He also noted that the department had installed a larger aerator making the pond a lovely spot to relax and meditate.

What exactly is duckweed and is it bad or good?
Here is an explanation from the Edgemont Association newsletter, explaining the presence of the weed on Crane Pond several years ago:
What is duckweed?
Duckweed belongs to the family Lemnaceae and is small, free floating green plants that form large blankets on the surface of sheltered water. The body of duckweed is composed of a simple floating disc of photosynthetic tissue often with roots attached. It is not differentiated into stem and leaf tissue. All species of duckweed supposedly produce minute flowers, but these flowers are seldom observed. Reproduction is generally vegetative and its growth rate is tremendous. A thumb-sized planting will cover 1.2 acres in 55 days if uninhibited.
Duckweed has some desirable properties for water purification:
Duckweed treats waste by breaking it down and converting it into two components: biomass (duckweed leaves and roots) and treated water. Using duckweed for water purification is definitely low tech and needs a lot of space to be effective. Also, duckweed cannot process heavy metals, pesticides, or toxic substances.
Duckweed blooms typically occur in shallow waters rich in nutrients, especially phosphorus and/or nitrogen. Many studies have indicated that duckweed growth is a function of nutrient levels and not pH and/or temperature. If duckweed becomes an operational problem (i.e. clogging outlets), destroying the duckweed layer with herbicides does not solve the problem of excessive nutrients in the water. In addition, the chemical herbicides may be toxic to animal life, either directly or through biological magnification.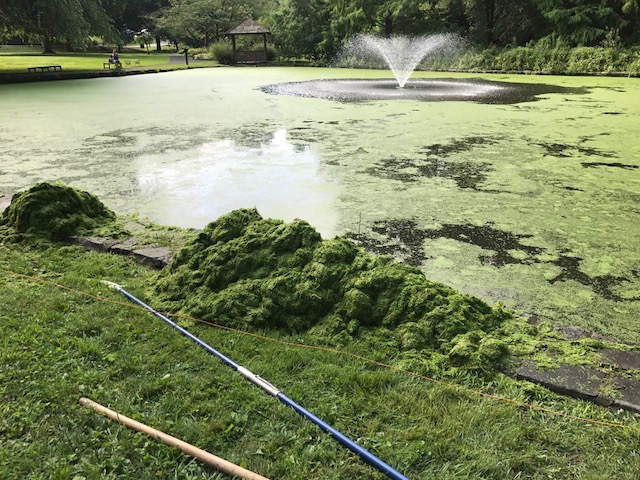 Because of the exponential growth rate Lemnaceae, herbicides must be used repeatedly (perhaps several times a year). Herbicides should be used with extreme caution and under careful supervision. Biological controls using ducks, fish, turtles, and crustaceans may also help control duckweed populations; however, this type of control is generally not suitable for wastewater systems. The mechanical removal of the duckweed cover can also remove some the nutrients. Stopping the inflow of excessive nutrients and the repetitive removal of the duckweed will greatly reduce the growth of duckweeds. Ideally, the best control is to eliminate the influx of excessive nutrients in the system.
In a nut shell, duckweed is present in water that has high levels of phosphorus and/or ammonia and unless it poses an operational problem it does not need to be removed.
Another way to eliminate the growth of duckweed or algae in a pond is to add supplemental biological products to help degrade any organics in the system. These bacteria will grow and create a stronger biomass and thereby reduce the amount of food or nutrients available for the duckweed or algae and out compete them.