Woohoo for Wuji: Farm-to-Wok Chinese Food Comes to Scarsdale Village
Published: Monday, 07 September 2015 07:49
Stacie M. Waldman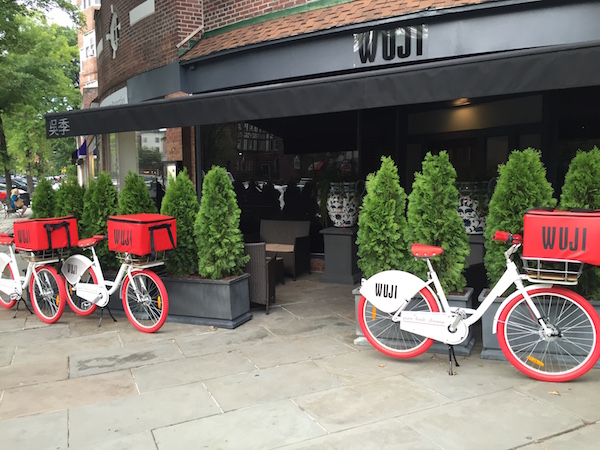 As quickly as Savona disappeared, Wuji moved in to replace it at the corner hotspot on Chase and Popham Roads in Scarsdale Village. Wuji is being marketed as an organic, healthier, local farm-to-wok version of authentic but modernized Chinese cuisine for the suburban foodie who doesn't want to make that trip to the city for an upscale Chinese food fix.
Jody Pennette, the Greenwich-based owner of Wuji, has put a lot of thought into the design of the restaurant so it accurately reflects its name (which means to embody the spirit of purity, balance, and harmony with nature) and contributes to the overall experience for the customer. "The restaurant is designed deliberately with an aesthetic that is more in tune with the western lifestyle," Pennette remarked. "The walls help make the restaurant feel more reminiscent of an art gallery than a restaurant." In regards to the food, he commented, "We use only high-end ingredients, including local and organic produce and meat, and stick to traditional Chinese recipes. Everything is super fresh and we don't use fillers. In fact," he added, "my kitchen staff come in at 9 o'clock every morning to begin preparing food for a 5 o'clock opening. Really, everything is made from scratch every single day. It's that fresh." Don't ask about lunch- it's not possible at this time given the time required to prepare the fresh food for dinner. However, look for brunch offerings in the near future. The Chef, whom is nicknamed "Chef Joe," only speaks Cantonese.
The food is delicious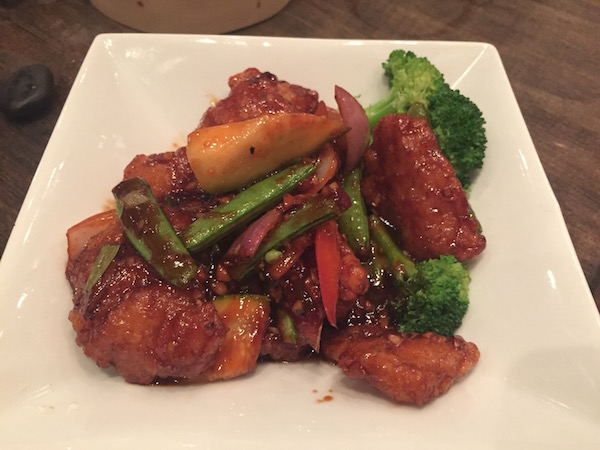 We got to Wuji around 6:30 PM on a Wednesday night. The few open tables were filled by 7:00 PM -- impressive since it was also the first day of school in Scarsdale. Our waiter brought over complimentary fried wontons with a triad of dipping sauces that were pleasing to the palate. We started with a Mai Tai (strong and refreshing but not overpowering) and some shrimp and chive dumplings. The dumplings were perfectly steamed with a generous amount of filling and were served with a light scallion soy dipping sauce. Next they brought our order of spicy fried rice that came with a sunny side up egg on top and a sprinkling of fried shallots. The presentation was beautiful and the rice had a nice kick to it, but bringing it to the table prior to the main course seemed unusual. The explanation we got was that everything is fresh and made-to-order, so comes out when it's ready.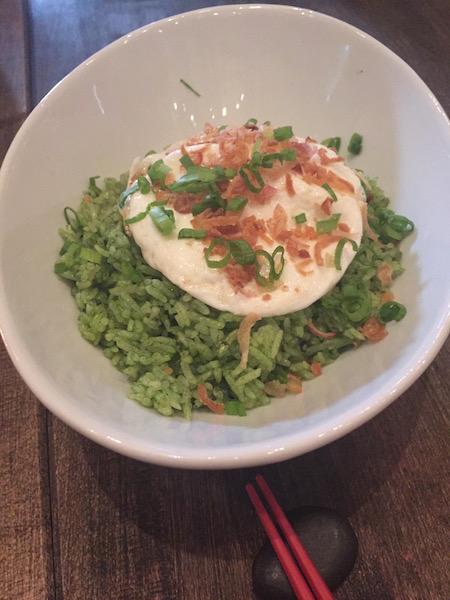 We were satisfied with that because each and every dish was piping hot.
The menu allows for half orders of the main dishes so you can sample more than you might otherwise. This is great for indecisive people like me. We ordered halves of the sesame chicken, the Peking duck, and General Tso's fish as well as a small sampling of the tangerine beef. We also tried a side of Blue Lake green beans. The size of the half orders was generous.
The green beans tasted like they were picked out back then served at our table. They were crispy in texture, robust in flavor. Writing about them is making me crave them now. The fish tasted heavenly and light even though it was lightly breaded and fried before being tossed in a bowl with ginger-chili sauce and fresh vegetables. The sesame chicken was presented with crisp bok choy, a vegetable that in most Chinese restaurants arrives wilted and soggy. The chicken was exceptionally juicy and contained all white meat. It was the perfect blend of sweet, sour, and salty. The tangerine beef was the biggest surprise for us. We were told it was very spicy, but we found that to be it's best quality. It was spicy but not in a "burn-your-tongue-ask-for-milk," kind of way. The spice truly enhanced the tangy flavor of the citrus and was our favorite dish of the night. The Peking duck seemed like a "must order" menu item because of the two-day cooking process, but we found it a bit on the bland side even with a side of hoisin and mu shu pancakes.
While we were at first dismayed to learn that a dessert menu had not yet been developed, we were ecstatic to receive two complimentary Momofuku Milk Bar cookies at the end of the meal. Some people will make that trek to the city just for Momofuku cookies, --so now that you can eat the freshest, most delectable Chinese food around and indulge in Milk Bar cookies, there's just no reason to order typical Chinese take out any more.
Speaking of take out, Wuji is offering delivery ("our place or yours") within a 2-mile radius of Scarsdale Village. They deliver the food on fashionable bikes- it's progressive, green, and fun. (Wishing them good luck making that left onto Scarsdale Avenue)
Wuji has a full bar and exceptional service.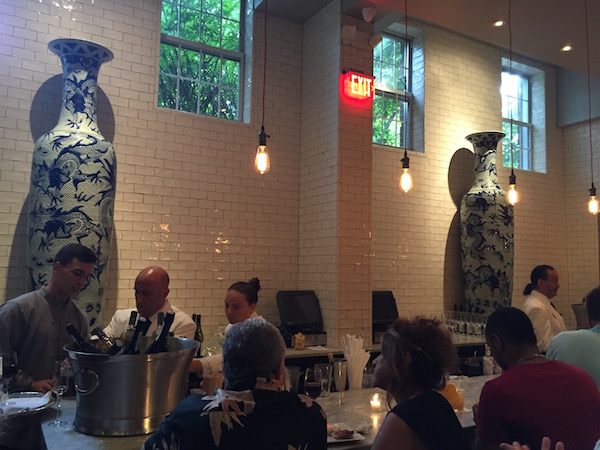 Wuji is located at 2 Chase Road, Scarsdale and is currently open for dinner with seating beginning at 5 PM, last seating at 10 PM. www.wujirestaurant.com, https://www.facebook.com/WUJIchinesefood.