SBNC Seeks Candidates to Run for Board of Education
Published: Tuesday, 14 February 2017 22:24
Joanne Wallenstein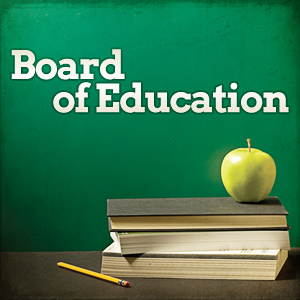 Following the recent School Board Nominating Committee election, returning and new SBNC members have begun to identify potential candidates to serve on the Scarsdale Board of Education for a three year term commencing with the 2017-2018 school year. Over the next few weeks, members of the SBNC will recruit and review candidates to fill two seats held by Chris Morin (current BOE member) and Scott Silberfein (current BOE member).
At the end of the SBNC season, the voting members will nominate two individuals to the nonpartisan slate in the school board election held in May at the same time and place as the school budget vote.
All Scarsdale School District residents are welcome and encouraged to submit and propose names of qualified individuals to serve as trustees of the Scarsdale School District. A candidate must be at least 18 years old, a U.S. citizen, a qualified voter, and a resident of the Scarsdale School District for at least one year prior to the May 16th, 2017 school board election date.

Candidates should complete a biographical information form and submit it via email to the SBNC Chair, Wendy Gendel, at ​sbncchair@gmail.com​ as soon as possible, but no later than 5:00 PM on Tuesday, February 28th.​ Forms are available at www.scarsdalesbnc.com.​
For more information on the SBNC, including the governing Resolution, information on the non-partisan system, and a list of the current SBNC members, please visit the SBNC website or contact the SBNC Chair.
BLOG COMMENTS POWERED BY DISQUS