SVAC to Provide EMT Training During Senior Options
Published: Tuesday, 21 February 2017 08:47
Angela Manson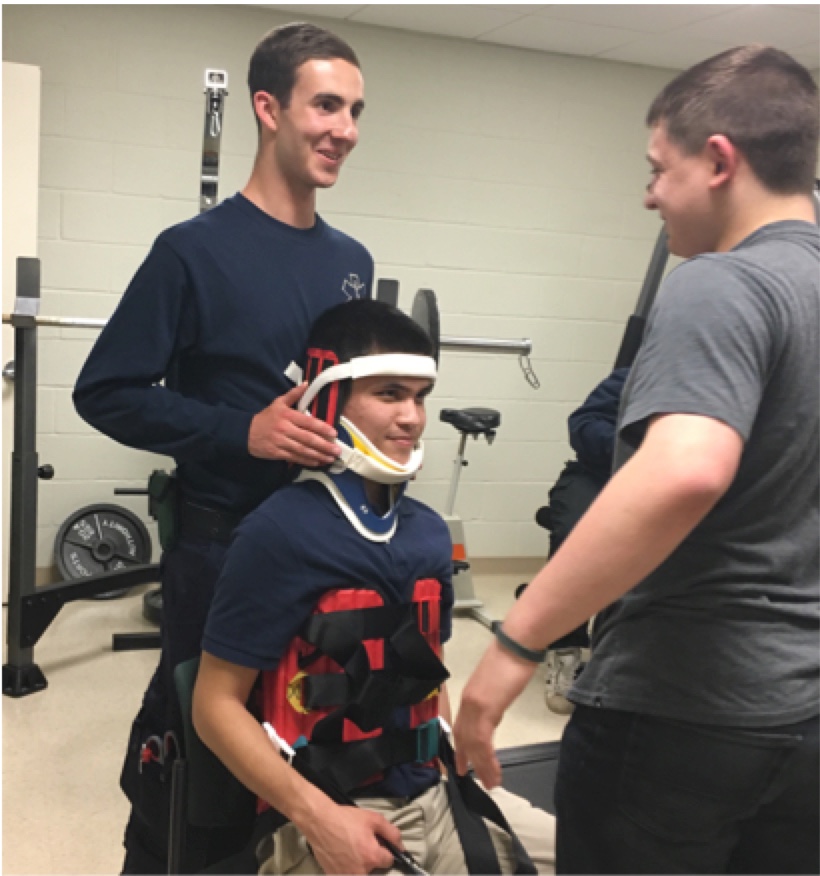 Scarsdale High School seniors have a special opportunity to participate in a new senior options program this year offered by the Scarsdale Volunteer Ambulance Corps (SVAC). The six-week course is designed for Scarsdale seniors to become certified EMT's before graduating. Scarsdale High School's senior options program is the culmination of a student's academic career and allows students to apply their skills and knowledge to an area of personal interest under the tutelage of faculty members.
SVAC President, David Raizen, said the purpose of the EMT class is to "provide a unique opportunity to students who are interested in the medical field. Senior options is a great program for students who have an interest in something specific." The EMT program entails approximately 150 hours of class and practical skills and 10 hours of an ambulance ride rotation. The course begins May 1, and the state exam is scheduled for June 15. As long as the student is 18 by the exam date, they are eligible to take the class.
Cameron Moser, a member of the Scarsdale ambulance corps, and a Dartmouth College freshman who enrolled in the EMT course last year commented, "It was a great way to put my interest in biology and medicine into practice. Taking the EMT class allowed me to serve the people in my own community, something I have found extremely rewarding." Cameron also obtained national registry certification as an EMT allowing him to join the EMS squad at Dartmouth, and he's currently utilizing his training to become a ski patroller this winter in New Hampshire. Cameron said, "all in all, I am really happy I took my EMT course as it has given me tools to help the people around me when they are hurt and provided me with a set of skills that will be valuable no matter what I do."
While the course at 5 Weaver Street is designed specifically for Scarsdale High School seniors, David Raizen explained the 24 spots are open to high school students from other towns and even adults who are interested in enrolling on a first-come, first-served basis. Students must purchase the textbook though the course is free for students since New York State provides funding. The class runs on weekdays from 9 a.m. until 3 p.m. with an attendance obligation. After fulfilling the class requirements and passing the state exam, the EMT certification is valid for three years.
"The training and skills involved in becoming an EMT require a wide range of medical knowledge and good decision-making in the field" according to Angela Manson who is a recently certified SVAC EMT. "I've learned so much from the SVAC team and encourage students interested in the medical field to pursue the senior options opportunity. It's teaching a foundation of basic life support skills and we're fortunate to have this training facility in Scarsdale."
For more information, call 914-722-2288 or email EMT@scarsdalevac.com or info@scarsdalevac.com.
BLOG COMMENTS POWERED BY DISQUS