Back by Popular Demand: Free Food Scrap Compost and Rain Barrels
Published: Tuesday, 02 May 2017 08:54
Joanne Wallenstein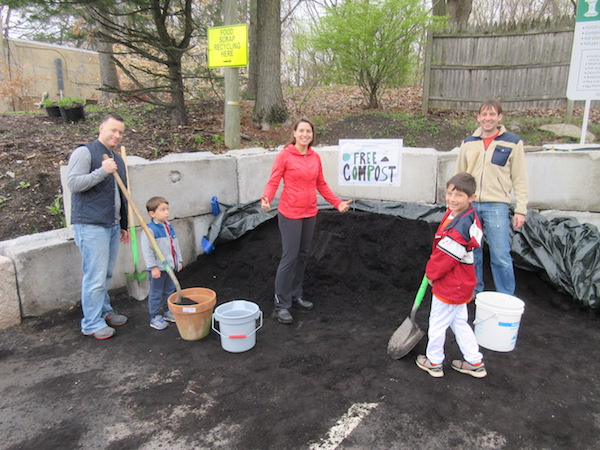 Thanks to everyone that participated in our Earth Day giveaway of free compost and rain barrels! Because the event was such a huge success, it will be back for an encore performance on May 06, 2017.

The Village of Scarsdale is once again making high quality food scrap compost and rain barrels available to all residents for FREE on a first come, first served basis! Simply bring a pail, bucket, or other receptacle to the Scarsdale Recycling Center, 110 Secor Road, from 8:30 a.m. until 3:00 p.m. on Saturday, May 06 and take some compost home.

High quality food scrap compost material is being provided pursuant to the successful Village of Scarsdale residential Food Scrap Recycling program, which now has over 550 pioneering participants that have recycled over 26,000 pounds, or roughly 13 tons, of food waste since the beginning of the program in January 2017.

They would like to reach 1,000 participating households during the program's first year, so don't just simply spread your compost, help spread the word! Bring a friend to the event and s/he will not only learn about the program, but can also get a food scrap recycling kit on-the-spot. Additional program information can be accessed here:

The food scrap compost can be used in one's vegetable garden, flower beds, or to enrich turf in place of chemical fertilizers. As noted above, FREE rain barrels will also be available.

The Village of Scarsdale Food Scrap Recycling program was formed through community collaboration, with program implementation guided by the Committee on Food Scrap Recycling, comprised of the following members: Benedict Salanitro, Public Works Superintendent; Ron Schulhof, resident volunteer; Tyler Seifert, Assistant to the Public Works Superintendent; and Michelle Sterling, resident volunteer.
BLOG COMMENTS POWERED BY DISQUS