Scarsdale STEP Seeks Host Family for New Student
Published: Wednesday, 31 May 2017 11:13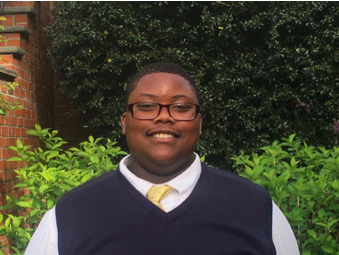 The Scarsdale Student Transfer Education Plan (STEP) Board is thrilled to announce that Fredrick Smith, Jr. a rising junior from Memphis, Tennessee, has been selected to join the Scarsdale High School class of 2019 this fall.
The STEP board now seeks a Scarsdale District family to host Fred for the academic year, starting in late August 2017. Interested families should call Nan Berke at 914-472-8387 or email info@scarsdalestep.org.
For over 50 years, STEP has brought promising students of color from economically disadvantaged households to Scarsdale to attend the High School for their junior and senior years. The program specifically seeks students who have demonstrated leadership qualities and a commitment to applying themselves academically.
Fred Smith is an honors student at KIPP Memphis Collegiate High. He is a member of his school's football team and he enjoys reading and volunteering to help coach the Orange Mound Raiders, a youth football team. Fred loves Science and Math and is driven to understand how things work. Last summer he attended the National Flight Academy in Pensacola, FL and this summer he is attending the Math and Science Scholars Summer Enrichment Program at the University of Michigan. He describes himself as "outgoing, a leader and an all-around helpful person".
The 30 plus-member STEP Board and 24-member Advisory Board provides a strong network of consistent support to host families, including a generous stipend to cover expenses. The experience can be life changing, not only for the STEP student but also for the host family. Host families gain a wider cultural perspective and often form lifelong relationships with their STEP student.
For more information, go to the Scarsdale STEP website.
Jill Hyman and Julie Stonberg are the Co-Chairs of the Scarsdale STEP Board.
BLOG COMMENTS POWERED BY DISQUS