Consultants to be Hired to Review the Village Assessor's Office
Published: Thursday, 08 June 2017 13:05
Joanne Wallenstein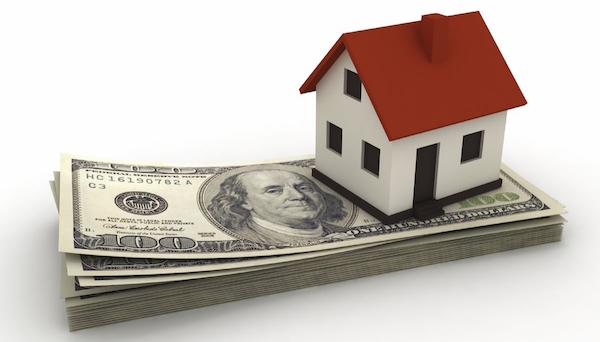 It seemed like old times at Village Hall on Tuesday night June 6 when some of the most vocal opponents of the 2016 revaluation returned for a meeting on hiring a consultant to conduct an independent review of the Village Assessor's office. The Village held a similar meeting with the consulting firm Management Partners in late February, but at the time the trustees decided to wait to make a decision on retaining them until they could answer more questions on their expertise on revaluations.
Kevin Knutson from Management Partners explained that he was a former Village Manager of Coral Gables Florida who now works at Management Partners, an 85-person firm with over 700 clients in 41 states. All of the firms' employees formerly worked in government. For this meeting, Knutson brought in Thomas Frey, who has worked as an assessor, appraiser and as a project consultant on a revaluation in Mamaroneck to serve as a technical consultant on the work in Scarsdale.
The consultants will be charged with doing a review of the assessor's office, evaluating practices and processes with an eye toward improving their efficiency and effectiveness. Village Manager Steve Pappalardo said, "The study will not involve forensic evaluations of the Tyler and Ryan models," but will be an analysis to help improve processes. The project is anticipated to take four to five months to complete and the consultants would be paid $34,990 which will come out of the FY 2016-17 budget.
Frey introduced himself, explaining that he has been an assessor for 42 years, worked as an assessor for a municipality for 32 years and also as an instructor in the field. He has worked as a consultant for the City of White Plains and did appraisals for SCARS hearings. In Mamaroneck, he was the Project Manager for what he called a "reasonably successful" revaluation. When asked what he believed was the key to a good revaluation, Frey said, "...Explain what you are going to do and be as transparent as possible." Asked what he has seen as issues with the assessor's offices in other towns, he said, "They often don't have enough staffing." In response to a question about his role in Mamaroneck he said, "I worked on the RFP, met with contractor and the assessors office, communicated with the town board and rechecked samples of the data collection ... serving as the monitor."
Frey also commented on whether it was possible to conduct a revaluation without doing another round of data collection. He said, "Yes, as long as you maintain good records of sales and demolitions. Sometimes you can just "tweak" the values."
He said he did that within the office without hiring an outside firm. The comment about "tweaking" brought to mind Ryan's claim before he conducted the 2016 revaluation, using data collected for the prior revaluation in 2014.
Mayor Hochvert asked, "How do you fairly assess the quality and condition of a home? How do you develop these parameters? What does the range denote? AAA? C? Frey responded, "Condition and quality are the hardest to do – as they are subjective. Simplifying the grade is better. When the range gets too big it is hard to keep consistency." He added, "We do mass appraisal. We aim toward the middle and go up or down from there."
Amy Parlato wanted to know how Frey would get feedback, and the consultants said they would visit the office 4-5 times and interview residents. Mayra Kirkendall Rodriguez wanted to know what model Frey worked with when he was an assessor and he explained that he used "a model provided from New York State and adjusted for our municipality that worked with the RPS system." Asked if he back tested the model, he said yes.
About the diversity of the housing stock he explained that Mamaroneck was similar to Scarsdale in the range of housing. To another question from Steve Rakoff about what to do when there is a shortage of comparable sales during a specific period, Frey said that the office extends the sales period to gather more values. His wife Amy asked if Frey was aware of the situation in Scarsdale and he said that all he knew was what he read in the media.
At one point, the clear divide in opinion about future revaluations surfaced in the room; Bob Berg affirmed his desire for the consultants to work independently to analyze and make their recommendations and said, "I think we all agree that we need to do another revaluation in the near future," which brought cries of disagreement from Ron Parlato and Steve Rakoff who said, "No we don't... don't speak for us!"
Michael Levine who is a statistician commented that it would be difficult to separate problems in the assessor's office with issues with the models used. He said to the consultants, "I understand that this is a limited engagement. You may think you can get at this by analyzing the procedures. But below it is perceived flaws in the results that resulted from perceived flaws in the methodology or land evaluation. You will get into these questions. I suggest you anticipate this and when you see it you don't ignore it. Notice that and be aware – even if it's outside the scope of your work."
At the conclusion of the meeting it appeared that both the trustees and community members in attendance were in agreement that the consultants should be retained to do the study. Following the meeting, the trustees asked village managers to draft a resolution to hire the consultants. This will be voted on at the June 13th meeting of the board of trustees.
BLOG COMMENTS POWERED BY DISQUS