Raiders on a Roll: Basketball and Hockey News
Published: Tuesday, 12 December 2017 14:32
Jordy Love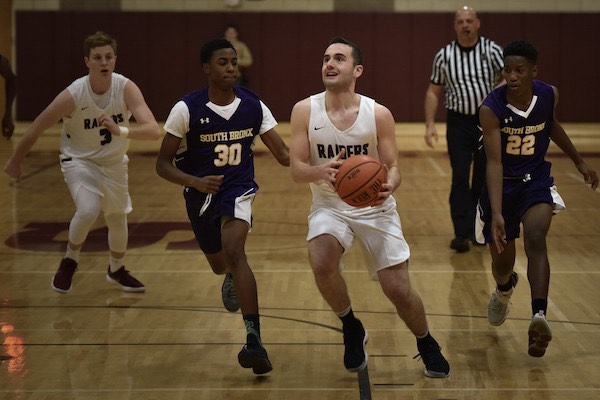 The Boys Varsity basketball season is off to strong start. The Raiders earned their first two wins on the road, first with a 60 - 41 victory on Long Island over Southside then a 62-34 victory at Carmel. They added a 69-35 win against Bronx South HS in their first home game last Friday night in the SHS Kari Pizzitola tournament. Scarsdale will face Tappan Zee in the championship game at a later date. The tournament has been postponed due to snow and is being rescheduled.

Led by Senior Captains Will Hoffman, Nash Goldman, Leo Katz and Jared Shulman, the Raiders are ranked second in Section 1 and fourth in Westchester County. According to Goldman, the Raiders " are 3-0 so far. We are playing well together and having fun out there. I'm excited for the rest of the season."
Their next game is on 12/16 versus Rye at Manhattanville College at 3 pm.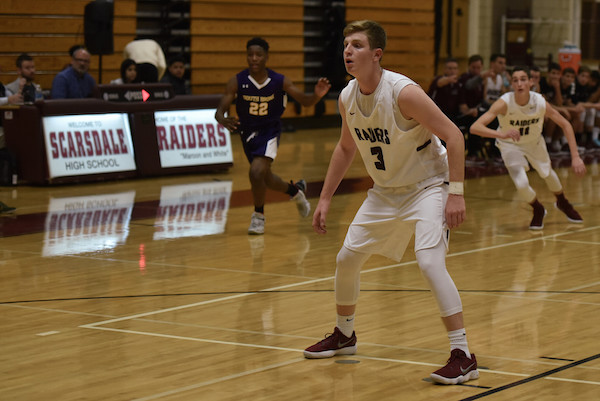 The team will travel to Miami over the December break to compete in the Jr. Orange Bowl Basketball Classic.

The remaining game schedule is as follows:

12/18 @ Horace Greeley 6pm
12/20 vs. Clarkstown North 4:15pm
1/5 @ Spring Valley 5 pm
1/11 vs. New Rochelle 4:15pm
1/17 vs. Mamaroneck 4:15pm
1/19 @ White Plains 4:30 pm
1/20 @Tappan Zee vs. Pearl River 5:00pm
1/23 vs. Mt. Vernon 4:15pm
1/29 vs. Yorktown 4:1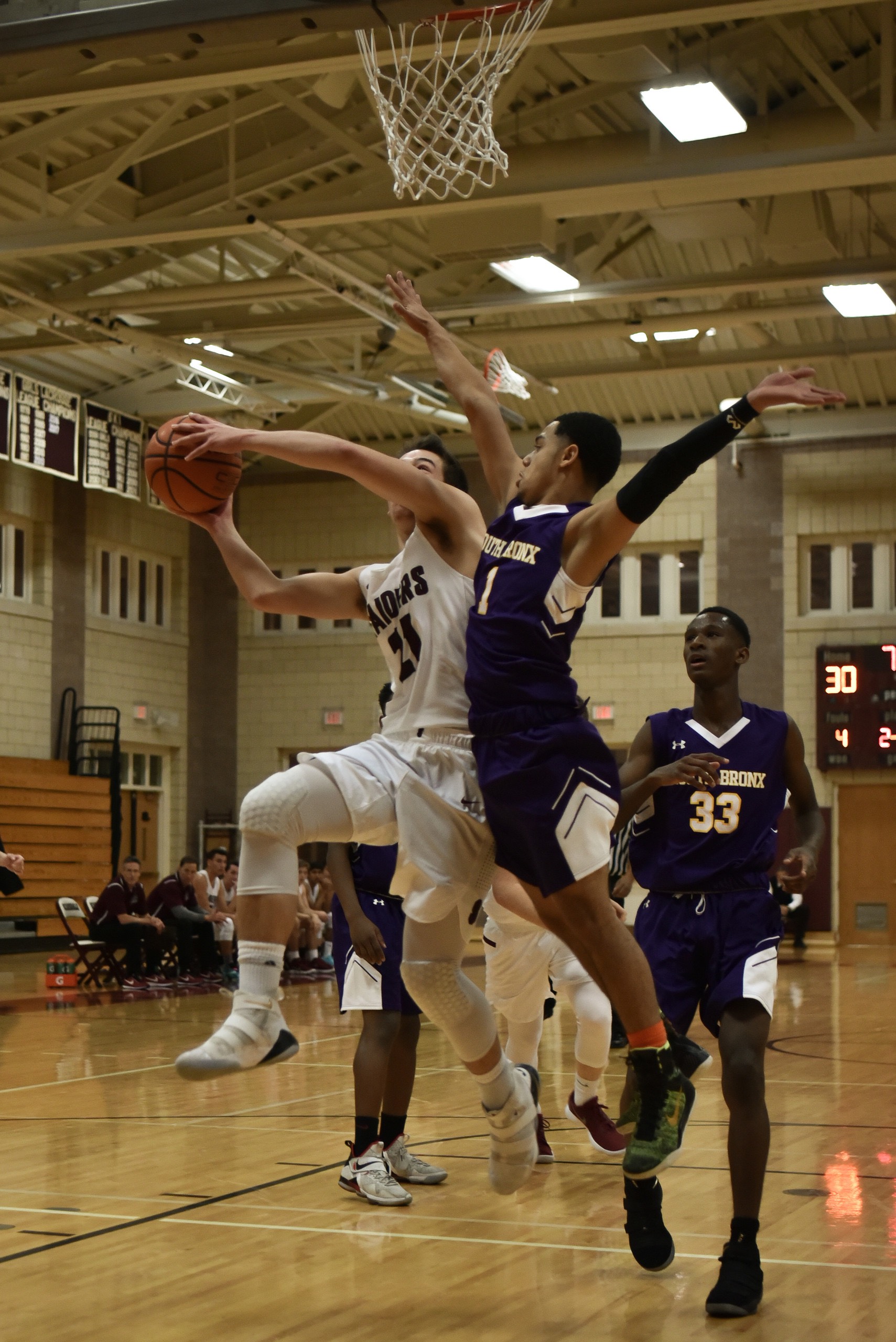 5pm
1/31 @ New Rochelle 4:15 pm
2/6 vs. White Plains 4:15pm.
2/8 @ Mt. Vernon 4:15 pm.
Photos by Jon Thaler. See more here.

Ice Hockey
The Scarsdale Raiders Varsity Ice Hockey team lost to the Niagara Wheatfield Falcons 4-0 on Saturday (12/9/17) afternoon at The Ice Hutch in Mt. Vernon.
This was the Raider's second game of the season,losing a heartbreaker to Fordham Prep the night before.
Nikolai Karabanov got his 2nd career varsity start in net and made 14 saves to keep the game close. The Raiders next take on rival Mamaroneck is at the Ice Hutch on Saturday at 6:50pm. For the full schedule, please visit ScarsdaleVarsityHockey.com. Photos by Jon Thaler. See more here.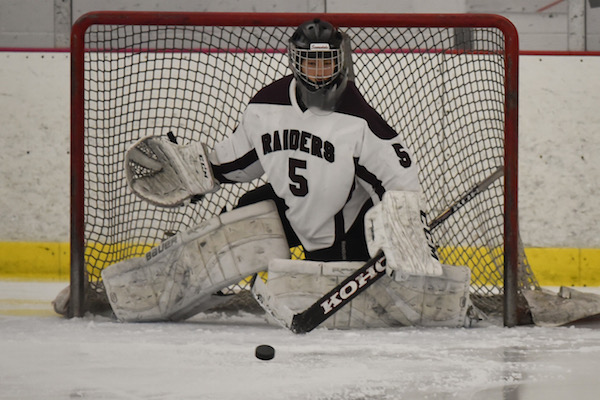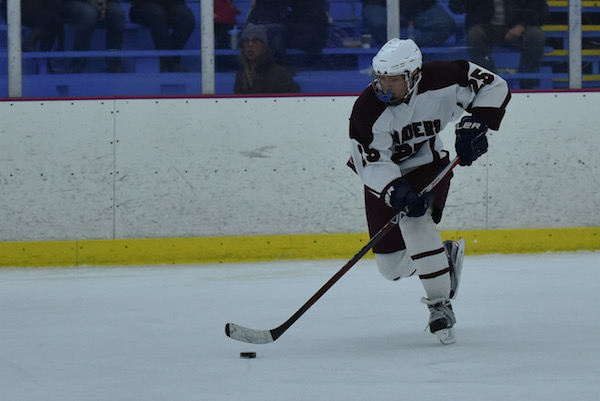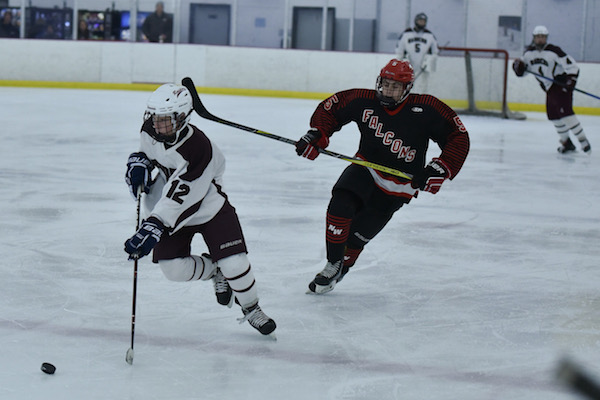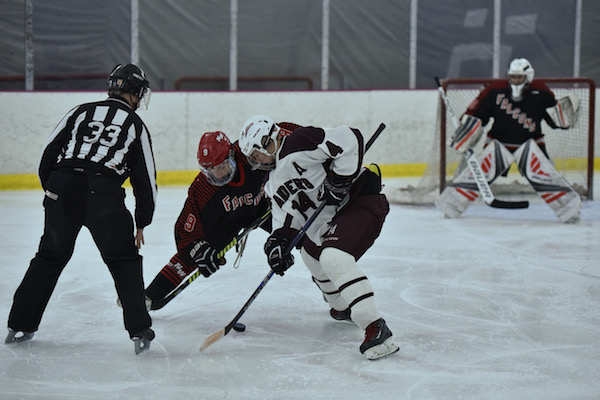 BLOG COMMENTS POWERED BY DISQUS