Scarsdale STEP Program Marks 50th Year by Honoring SHS Teacher Rashid Silvera
Details

Category: Bulletin Board
Published on

26 October 2016

Written by

Joanne Wallenstein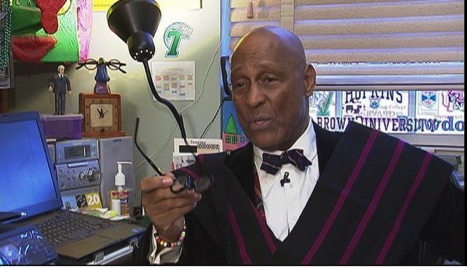 The entire community is invited to attend the STEP 50th Anniversary Celebration at the Scarsdale Women's Club on Saturday, November 12th from 6 - 8 PM.
Whether longtime STEP supporters or recent newcomers to Scarsdale, educators, parents, or students -- all are welcome to celebrate one of Scarsdale's finest community traditions and to honor inspirational SHS Social Studies teacher and true friend of STEP, Rashid Silvera.
Scarsdale Student Transfer Education Plan (STEP) is an independent community program that identifies promising students of color and enables them to attend Scarsdale High School for their junior and senior years. Established in Scarsdale in 1966 by former SHS Social Studies teacher Eric Rothschild, the program is supported by community donations, volunteers, and educators who are committed to public service and education in the liberal arts tradition.
As guest of honor at STEP's 45th anniversary event in 2011, Rothschild commended Scarsdale's enduring commitment and community-wide effort: "We could have sat on our laurels and built a moat, but we didn't. Instead we decided to share our educational and community resources by becoming one of the 30 communities with STEP-like programs in the U.S. Today, Scarsdale has the only remaining program."
It was also Eric Rothschild who, as SHS Social Studies Department Chair and with an enthusiastic second from then Superintendent Thomas Sobol, brought this year's STEP guest of honor, Rashid Silvera, to SHS in 1981. This unique educator's 35-year dedication to his students at SHS, including many generations of STEP students, makes him the perfect guest of honor for this year's STEP anniversary celebration.
Rashid, as his students know him, teaches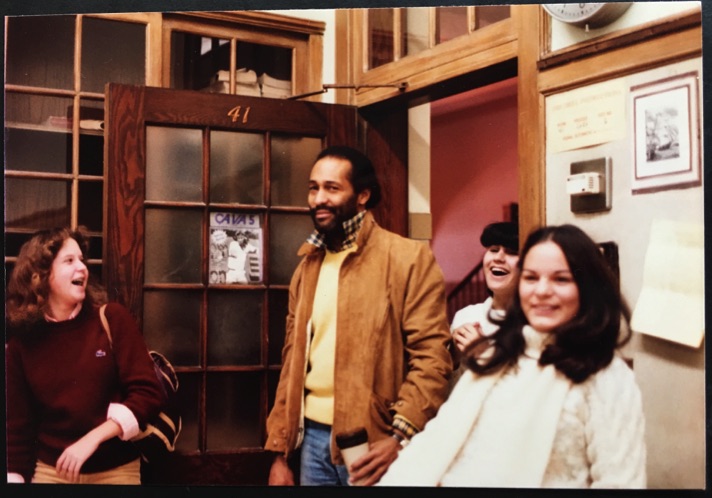 popular Social Studies elective classes on Psychology and Race and Ethnicity. His "caring before sharing" approach to teaching has enabled him to bring out the best in his students, building lasting confidence and fueling their inspiration beyond SHS. In addition to making an enduring impression in the classroom, Rashid has been a pioneer in the world of Black fashion modeling. He was among the first African-American males to appear on the cover of GQ magazine and the first to model for Ralph Lauren.

The STEP 50th Anniversary event will bring together generations of graduates from the STEP program, including Ojetta Rogeriee Thompson (SHS 1969), who is now a federal appeals court judge with the U.S. Court of Appeals for the First Circuit, Ken Marks (SHS 1970), who is now General Council of Exostar LLC in Herndon, VA, and his former classmate Evelia Jones (SHS 1970), a retiring LA teacher who had made coming back to see Scarsdale High School again a key item on her bucket list. Some of the more recent graduates in attendance will include Keith Martinez, (SHS 2012) who recently graduated from Villanova, DonTavius Holmes (SHS 2016), currently a freshman at Oxford College at Emory University, and Robert Lee (SHS 2015) a sophomore at Vanderbilt University who will introduce guest of honor Rashid Silvera.

Those attending the November 12th event will have a chance to meet STEP graduates, Scarsdale host families and both current and former STEP Board member volunteers, as well as enjoy cocktails, light bites by Carey Gross, and desserts from some of Scarsdale's favorite bakeries.
For more information and to purchase tickets to STEP'S 50th Anniversary Celebration, click here. Please note that the deadline to RSVP has been extended until November 5th.
And to learn more about STEP, to inquire about becoming a host family, or to make a donation, visit the STEP website.
Submitted by STEP Board member Mary Beth Evans
Why Are There Plastic Bags Around Crane Pond?
Details

Category: Bulletin Board
Published on

19 October 2016

Written by

Joanne Wallenstein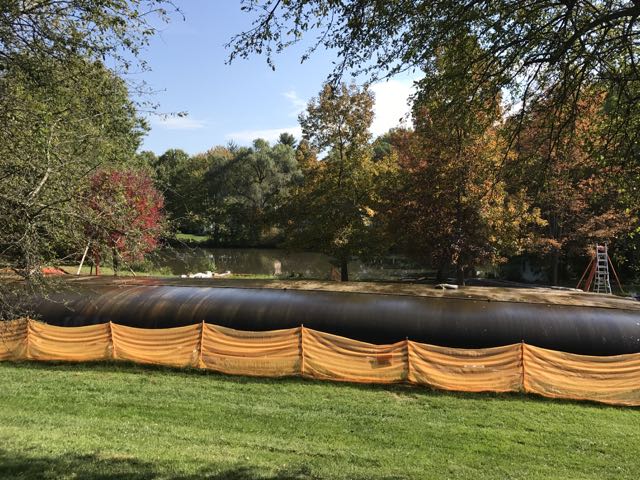 What are those large plastic bags around Crane Pond? We asked Assistant Village Manager Ingrid Richards for an update on this capitol improvement project in Crane Berkley and here is what she shared.
It turns out the pond and surrounding watercourses needed to be de-silted and cleared of sediment and vegetation. The Crane/Berkley Homeowners Association (CBHA) asked the Village to help to restore the small pond in Crane Berkley and watercourse system between Tisdale Road and Taunton Road.
The Village agreed to partner with neighborhood association to manage the process by providing administrative and technical assistance and to fund the Village's proportionate share of the project. The Village, took the first step and re-established, by Village Board resolution dated January 29, 2015, the Crane Berkley Special Improvement District, providing the legal and financial vehicle for the Village and CBHA to undertake the project construction and for the CBHA District participants to reimburse the Village for their share of the project cost over a number of years in their annual Village tax bills.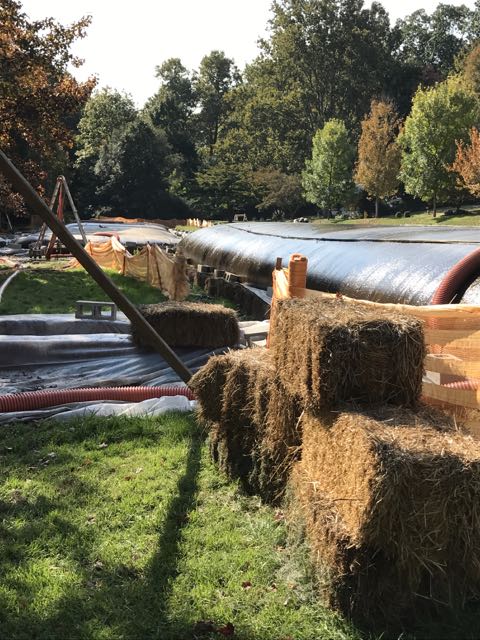 The Village engaged the engineering firm of Professional Consulting Inc. (PCI), to perform the necessary surveying, engineering, permitting and preparing of construction plans and specifications. PCI developed a plan, with input and assistance from the Village and CBHA that removes the accumulated sediment, and debris and vegetation from the watercourse and ponds thereby ensuring the integrity of the overall drainage system.
Work began on August 8, 2016 and since then, the contractor, Aqua Cleaners, has removed a large amount of sediment from the Crane Berkley ponds. The organic sediment is removed from the pond by two pumps which transfer the sediments into the dewatering bags. These bags are specifically designed to retain the organic sediments while removing the water which is returned back to the pond.
This process typically takes between two and four months. Once the water has been completely removed from the bags, they are cut up and removed from the site. Removing the sediment from the ponds creates more storage capacity in the ponds thereby helping to manage storm water in the area more efficiently. It is estimated that the dredging process will be done by the beginning of December and the dewatering bags will be removed from the area in the Spring of 2017.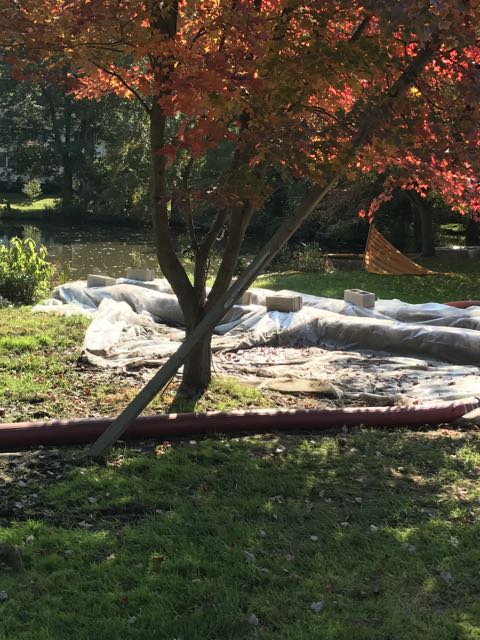 The total cost of the project is estimated at $626,908, some of which will be reimbursed from local property taxes paid by those homes in the special improvement district over a period of years.
Scarsdale Foundation Names Sherwood as President, Welcomes Trustees Giordano and Munguia
Details

Category: Bulletin Board
Published on

02 October 2016

Written by

Joanne Wallenstein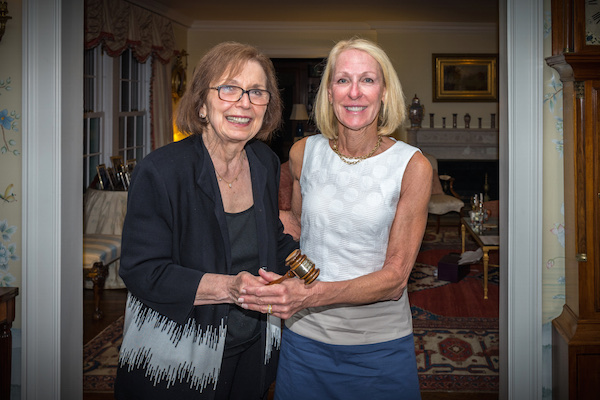 The Scarsdale Foundation, a 501(c)(3) entity that has helped the community through grants and scholarships since 1923, has announced that longtime community volunteer Emily Sherwood will serve as its new president for the 2016-2017 year, following outgoing president Evelyn Stock. Sherwood, who has lived in Scarsdale for over 30 years, served two terms on the Scarsdale Board of Education and as its president in 2003-2004. She has held numerous volunteer roles in the village that included PT Council President (where she initiated the Young Writer's Conference), Heathcote PTA President, and School Board Nominating Committee Chair. The Westchester Fund for Women and Girls honored Sherwood in 2005 as one of six outstanding community leaders. In 2011, Sherwood received the Scarsdale Bowl Award for outstanding voluntary public service in the community. Most recently, Sherwood served on the Scarsdale Planning Board and has chaired the Scarsdale Foundation's scholarship, public relations and fundraising committees since becoming a trustee of the Foundation in 2007.
The other Foundation officers elected for 2016-2017 are: Evelyn Stock, Vice-President; Jane Veron, Secretary; Susie Rush, Treasurer; and Randy Guggenheimer, Assistant Treasurer.
The Foundation welcomed two new trustees, Thomas Giordano and B.K. Munguia, who will replace retiring trustees Beverley Sved and Richard Toder. Giordano, who has more than 25 years of experience in business valuation services, is a Director of Litigation & Valuation Services at Anchin, Block & Anchin LLP. Within Scarsdale, Giordano is currently serving as Chair of the Village Board of Assessment Review. He has been a member of the Scarsdale Forum since 1995, where he served as President in 2001 and chaired a variety of committees including the Audit Committee, Fiscal Affairs Committee, and Nominating Committee.
Munguia, an attorney who has contributed nearly 25 years of volunteer service to the Village of Scarsdale, is currently President of the Scarsdale Teen Center. She has served on the Scarsdale Forum since 2004 and as its president in 2011-2012. In addition, Munguia has been an active member of the Scarsdale Edgemont Girl Scouts since becoming a troop leader in 1993 and has chaired numerous committees and fundraising campaigns for her local and regional Girl Scout communities.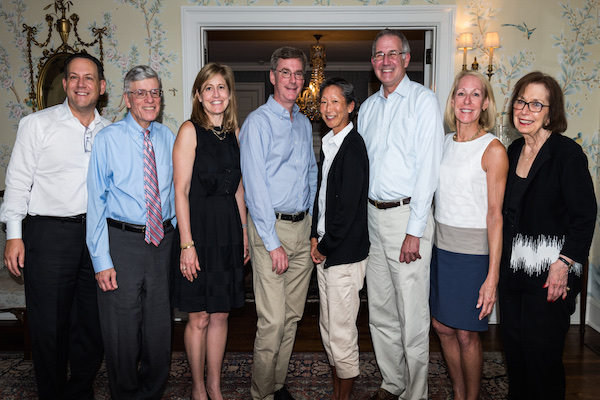 Among its many roles in the community, the Scarsdale Foundation works with donors to preserve their legacy through the responsible administration of gifts, funds and bequests. In addition, the Foundation provides scholarships to deserving college students who have graduated from Scarsdale High School or were residents during their high school years, allowing them to offset some of their college expenses during their sophomore, junior and senior years. The Foundation provided $118,000 in scholarships for the 2016-2017 academic year. The Foundation helps financially needy students to attend the Scarsdale Rec Camp and provides grants on occasion to meet the needs of local organizations.
"I urge our Scarsdale friends and neighbors to become acquainted with the work of the Scarsdale Foundation," said President Sherwood. "The needs are great in our community, and I hope you will support us in our mission to promote civic welfare in the community."
The Foundation, a 501(c)(3) entity, welcomes tax-deductible donations to its scholarship program or its general fund. Checks may be sent to the Scarsdale Foundation, PO Box 542, Scarsdale, NY 10583 or credit card donations may be made via PayPal on the Foundation's website, www.scarsdalefoundation.org. Please address all questions to President Sherwood at sherwood06@gmail.com.
Halloween Window Painting and Parade in Scarsdale Village
Details

Category: Bulletin Board
Published on

12 October 2016

Written by

Joanne Wallenstein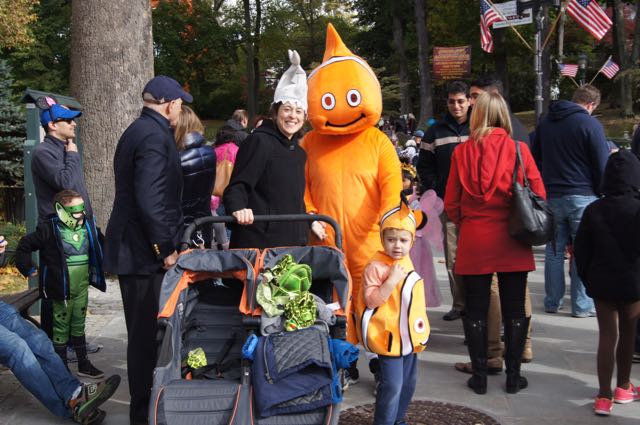 The Scarsdale Parks and Recreation Department will be holding their 65th Annual Halloween Window Painting Program on Sunday, October 30th from 9:00am–4:00pm. All adults and children who reside in or attend public or private schools in Scarsdale in are eligible to participate in this event.

The Halloween Window Painting Contest is open to children in Grades 3-10. Judges will determine a winner from each age group and one overall winner. Prizes will be awarded at a special awards ceremony in November.

The Family Window Painting program is an opportunity for young children and their parents, teens above 10th Grade, or adults who want to show off their artistic ability to participate in this annual village tradition. There are no age limits in this group, and up to five family members may decorate a window. Family Window Painting is NOT a contest. Participation ribbons will be awarded to each entry.
In addition to the Window Painting Program, there will be a Costume Parade held in the Village streets by Chase Park. The parade line up begins at 2:45 pm in front of Chase Park. The parade will start at 3:00 pm. Special entertainment and refreshments provided by Lange's Deli will be served after the parade. All Pre-K and Elementary School children are welcome to participate in the costume parade.
The registration deadline for the Halloween Window Painting programs is Sunday, October 23rd. As windows are limited, registration is on a first-come, first-served basis. Please register online at http://reconline.scarsdale.com.
For questions, call the Recreation Department at 722-1160
Scarsdale Residents turn Straw into Fall Fun
Details

Category: Bulletin Board
Published on

28 September 2016

Written by

Adam Regenstreif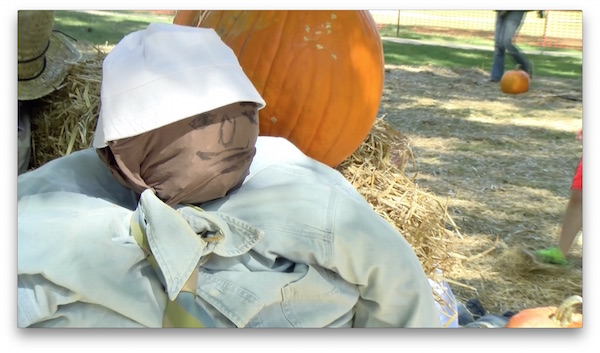 They managed to keep the crows at bay but couldn't keep Scarsdale residents away.

Despite the chilly weather last Sunday, the 25th, the annual Scarecrow Festival sponsored by the Scarsdale Parks, Recreation and Conservation Department produced some creative men, women and children stuffed with straw.

A total of 32 families registered to build their own personally-styled scarecrow, slightly less than in recent years, at the Scarsdale pool. Though the pools were closed, that didn't stop families from enjoying such activities as face painting, pumpkin painting, DJ music, and playground fun. Families brought their own clothing, and were provided straw, pantyhose, and string. The pool was given more of a country feel with straw scattered about in bales in front of the playground.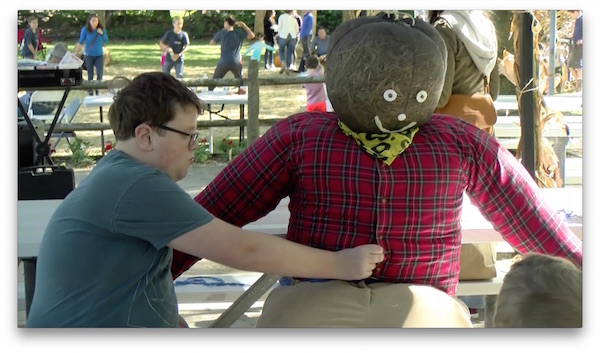 "It's a great opportunity to bring your family out and meet other families, and enjoy the fall weather," says Scarsdale resident Brooke Sanders, a first-time Scarecrow festival participant. As a popular introduction to the fall season, the Scarecrow Festival continues to succeed.