Elementary Carnivals Inside and Out
Details

Category: Bulletin Board
Published on

12 May 2016

Written by

Kara Elcik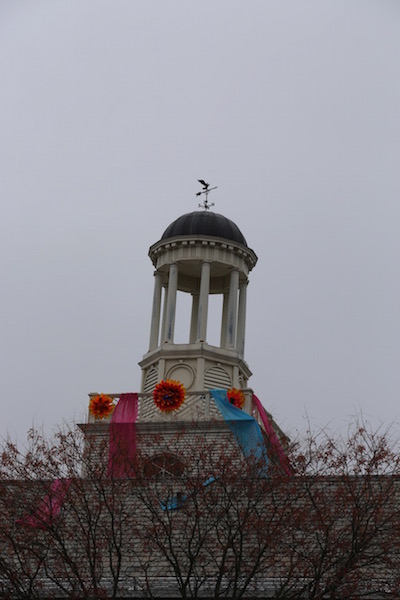 Cold drizzly weather posed challenges for parents organizing the carnivals at all five elementary schools this past Saturday, May 7 ... but the show must go on and it did. The carnivals were set up inside and outside with large inflatables on fields and activities and entertainment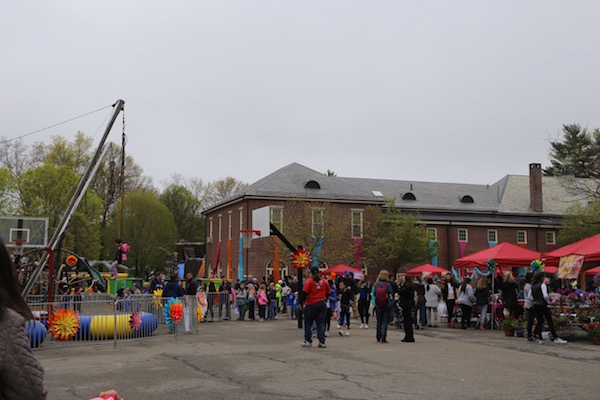 At Edgewood the theme this year was "Namaste," which is a respectful form of greeting in Hindu custom. Indian dancers, decorations, and food brought the theme to life.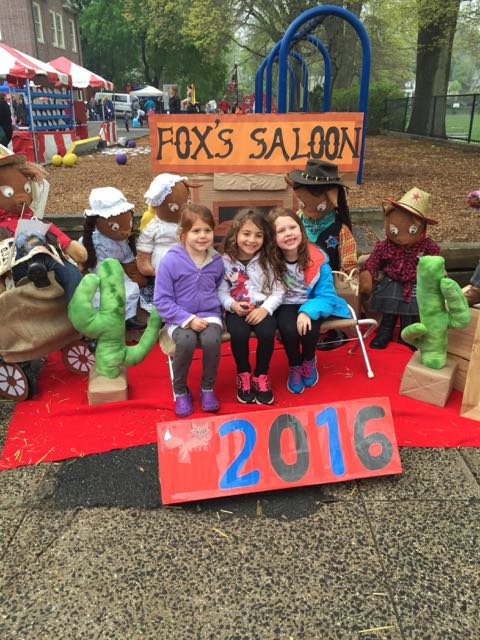 Fox Meadow Though their parents were wearing down coats, brave kids entered the dunk tank in bathing suits and hit the water on a very chilly day.
At the Fox's Wild West Saloon there were bumper cars, a woman on stilts, face painting, a guitar player, jumping castles and more.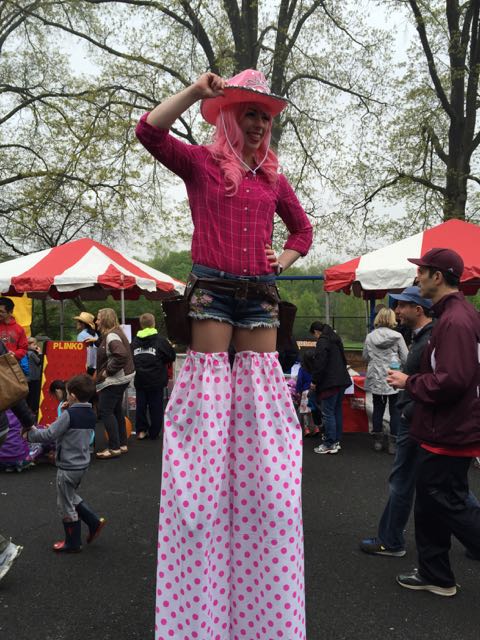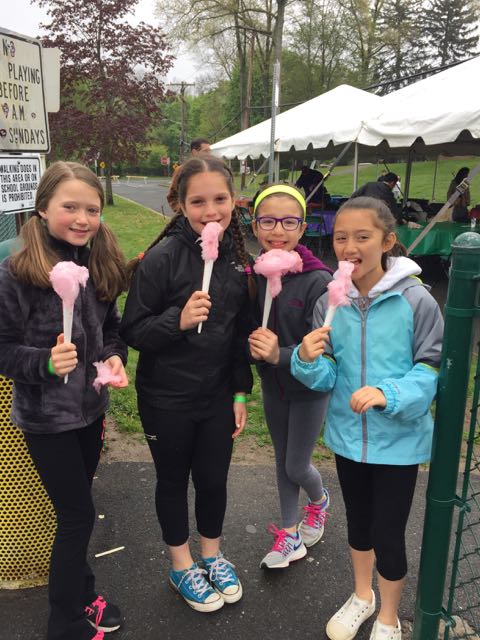 At Greenacres the carnival had an "Over the Rainbow" theme in keeping with this year's school play, the "Wizard of Oz."
A magic show in the gym was a hit with parents and kids and it was a great day for celebrating family, friends, and the omnipresent cotton candy.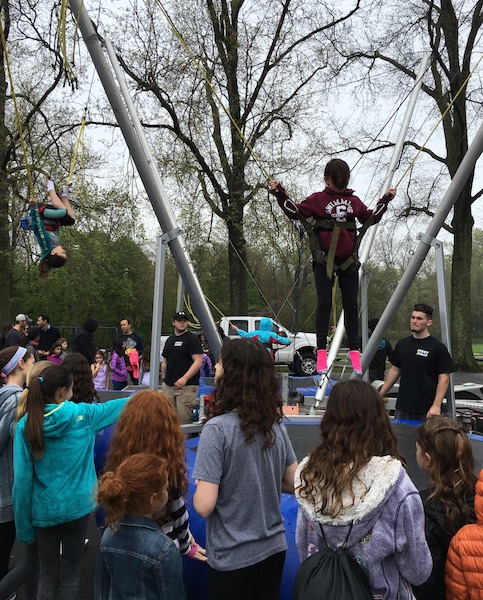 At Heathcote the theme was the blacktop circus, under the Heathcote Big Top with rides, games and circus performances.
At Quaker Ridge this year school Principal Dr. Gill participated in the dunk tank and the students had a great time trying to dunk him. There was a professional face painter. The carnival was mostly indoors because of the weather but kids and parents still had a great time. There were lots of inflatables and the theme was the Olympics.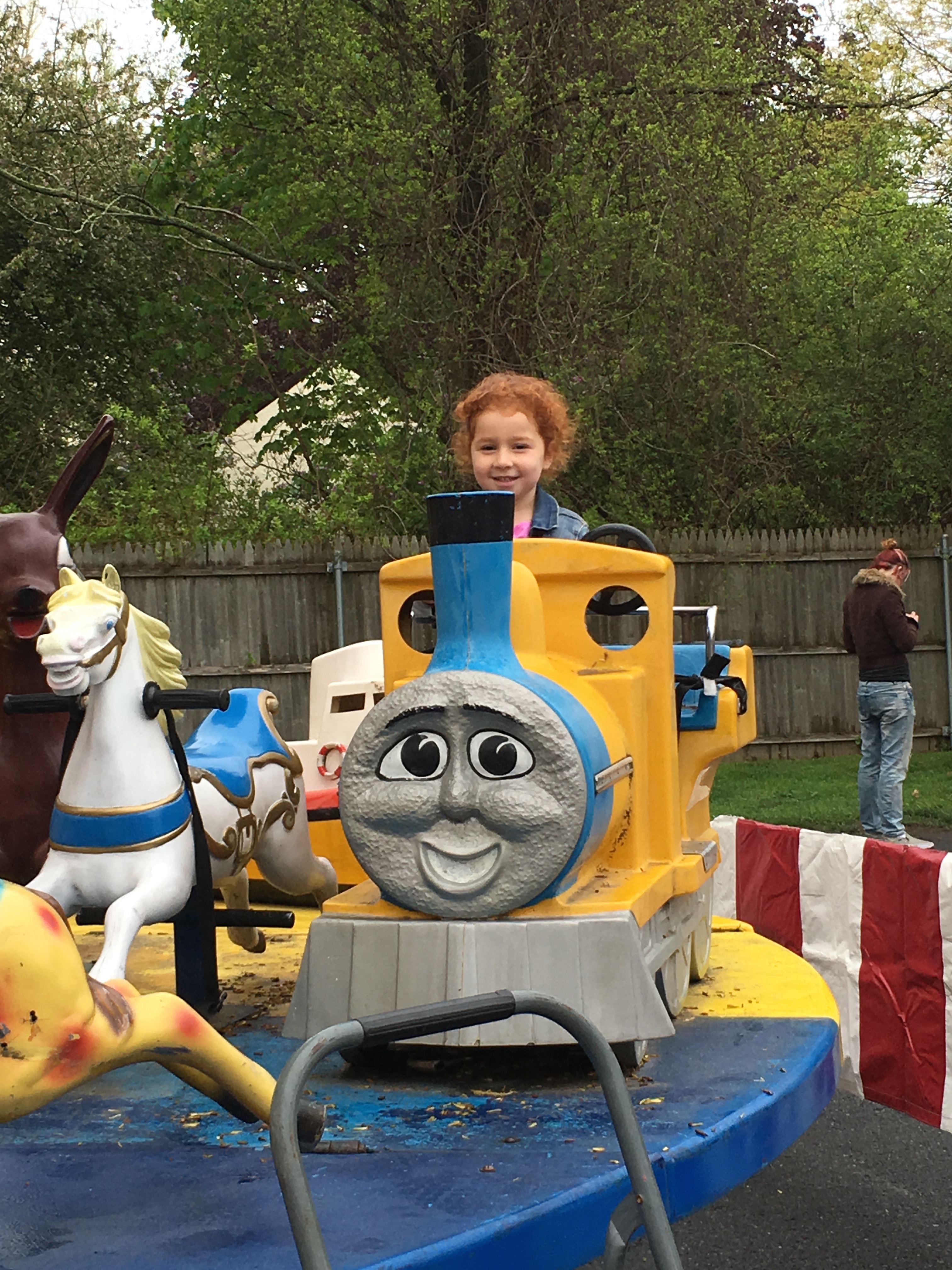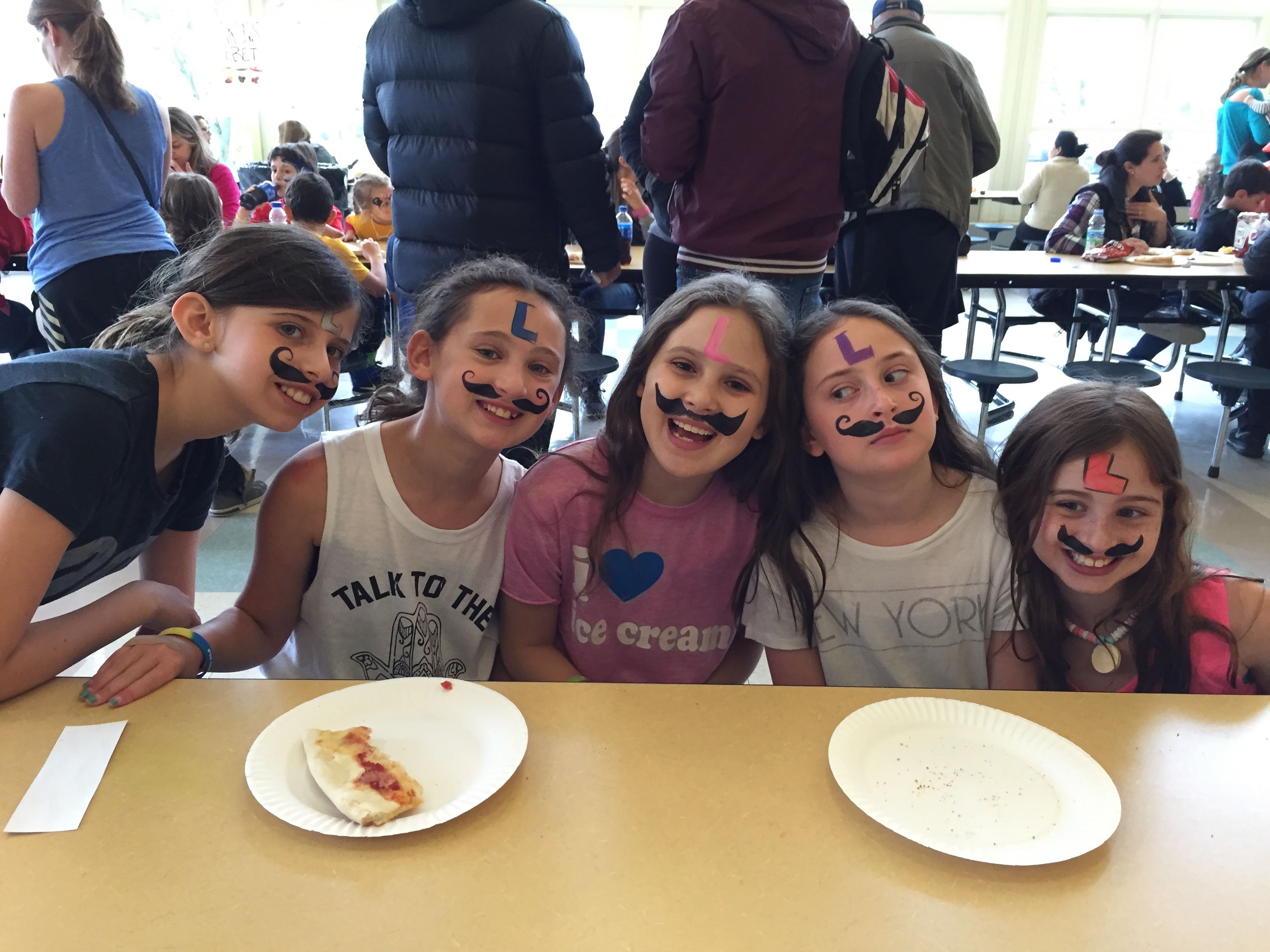 Carnival Fun Raises Funds for Charity
Details

Category: Bulletin Board
Published on

04 May 2016

Written by

Justin Cooper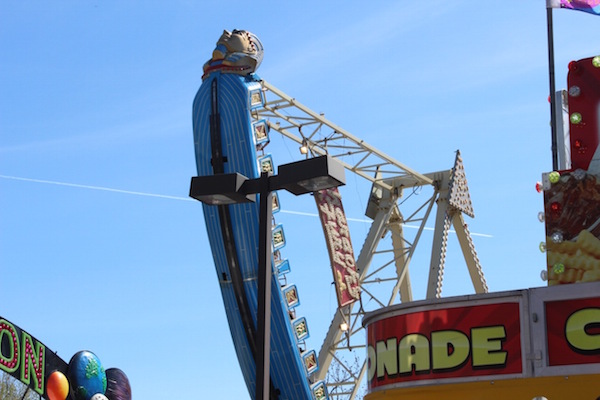 Scarsdale High School hosted its annual carnival on April 15th-16th. In addition to fun rides and games, the carnival also featured many booths set up by Scarsdale High School's various clubs and organizations. The proceeds these clubs made at the carnival have been donated to charity. One of the charities the SHS government has chosen to donate to is the Paulie Strong Foundation. The Paulie Strong Foundation is a charity that works to raise awareness and fund research to end childhood cancer. Another charity the students chose to donate to was the Michael Ludwig Foundation, a charity whose aim is to improve awareness, detection, and treatment of congenital heart conditions in youths. Lastly SHS students also donated some of their proceeds to the Service Women's Action Network, whose mission is to aid and empower women in the military.
Photos and text by Justin Cooper
Varsity Girls Softball Fields a Young Team
Details

Category: Bulletin Board
Published on

21 April 2016

Written by

Joanne Wallenstein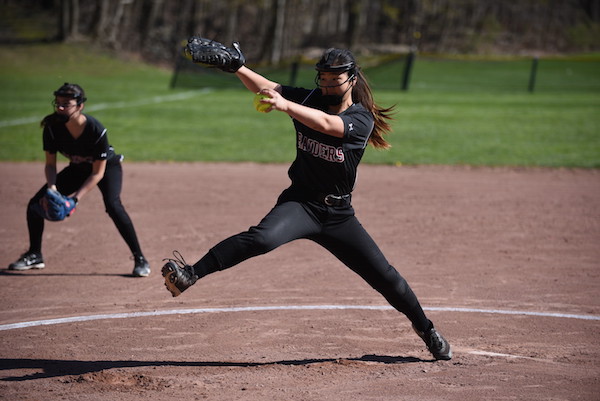 The Varsity Girls Softball team broke a five game winning streak, after losing two games against very strong opponents, Clarkstown North (ranked #10 in Class AA) and Suffern (ranked #3 in Westchester/Lower Hudson Valley). Previously, the softball team was undefeated, winning five consecutive games, including three wins against league rivals (Mount Vernon, New Rochelle and White Plains). The three senior captains, Kaylee Waterhouse, Sarah Weintraub and Olivia Henkoff have provided outstanding leadership and have been great role models for what is a very young team.
Since April 15 the team lost a tough game to Pelham 8-6 on 4/18, defeated a very good Ardsley team, 15-7, and won over Mount Vernon for a second time. They are now 7-3.

Here are some shotes from their April 15th game by local photographer Jon Thaler. See more here: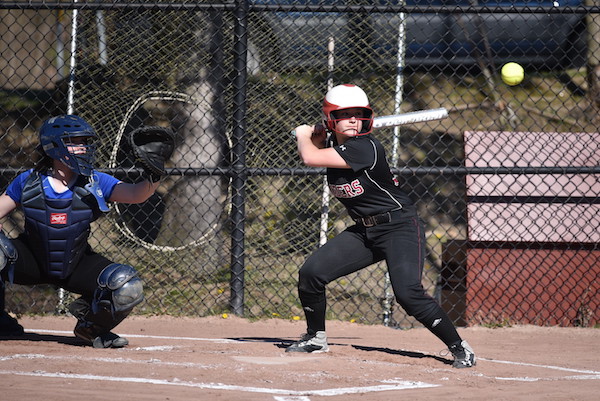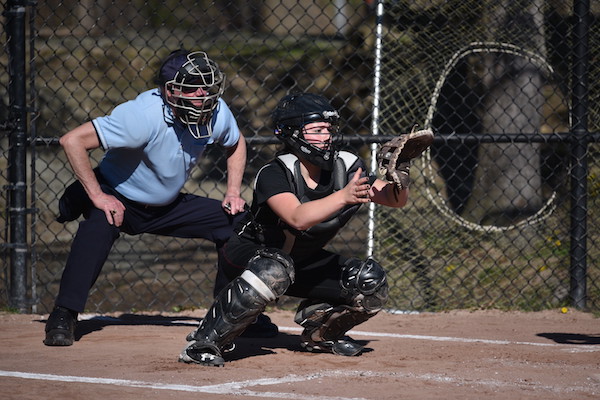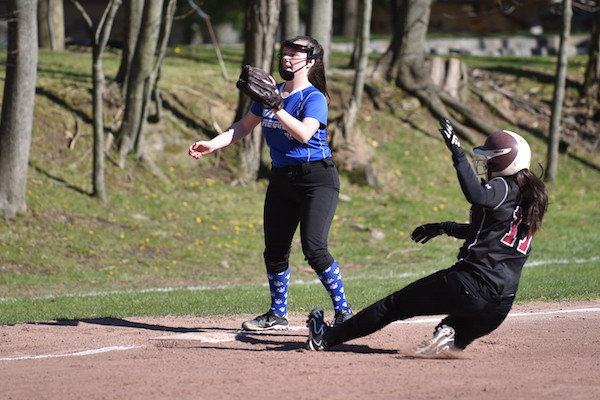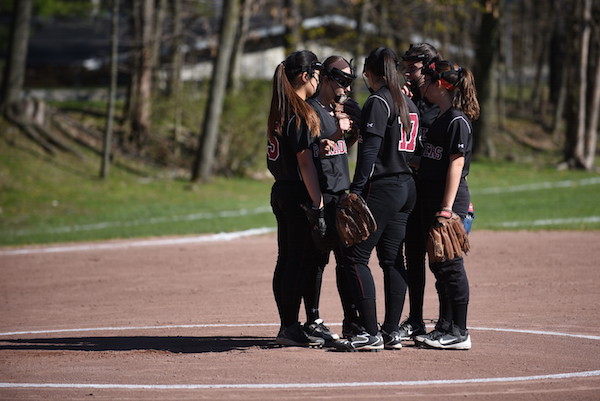 Hyatt Playground News and Community Planting Day
Details

Category: Bulletin Board
Published on

26 April 2016

Written by

Joanne Wallenstein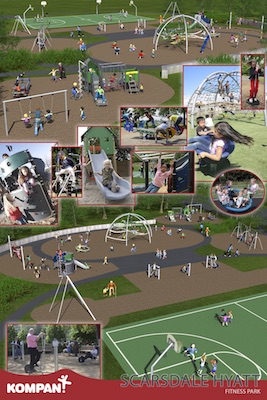 Hyatt Playground will be closed beginning Sunday night May1 through Thursday May 5 while the Village completes the final stages of construction. They will paint the basketball court and walkways and residents are asked to avoid using the playground area until the paint dries.
On Friday May 13 there will be a grand opening celebration of the Hyatt Playground from 6 to 8 pm with a DJ, balloon animals, face painting, cotton candy and ice cream. The event is free and everyone is invited to attend.
Community Planting Day
On Saturday May 14 from 10 am to 4 pm the village will celebrate Arbor Day and Earth Day with a community planting day at Harwood Park.
In conjunction with the NYS Department of Environmental Conservation "Trees for Tribs Program," the Village of Scarsdale and the Friends of the Scarsdale Parks have secured an additional 250 native trees and shrubs for this 11-acre park along the South Fox Meadow Brook, part of the Bronx River watershed system that feeds into the East River and the Long Island Sound. Planting day is part of a comprehensive watershed restoration project designed to preserve and protect the sensitive watershed ecosystems, water quality, tree canopy and wildlife.
They are asking for your help to plant 250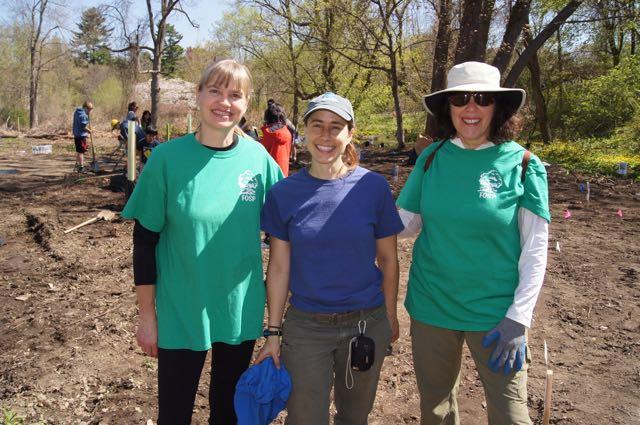 native trees and shrubs. All individuals, families, youth groups, civic groups and businesses are welcome to take part in the 2nd Annual Community Planting Day event. This is your chance to participate in the conservation of our natural environment. Naturalists from the Weinberg Nature Center will be on hand to provide educational activities for children.
Location: Along Fox Meadow Brook in the Brewster Road-Harwood Wetland (meet at the north end of the Scarsdale High School gravel parking lot).
Pre-registration is required (In person at the Village Hall Recreation Department or online at www.scarsdale.com/recreation). For more information, visit www.scarsdale.com/recreation.
A Green Solution for Spring Cleaning
Details

Category: Bulletin Board
Published on

12 April 2016

Written by

Joanne Wallenstein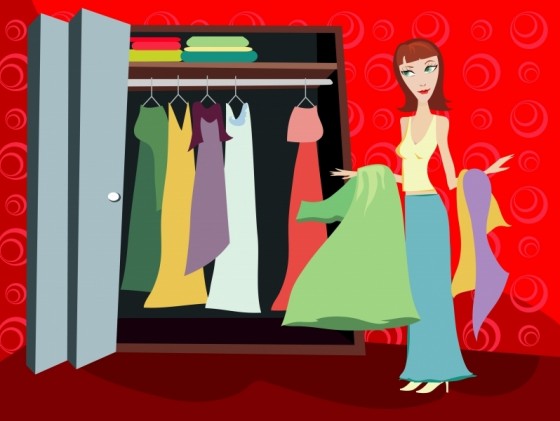 With the hope of warmer weather in the air, now's the time to clean out your closets and weed through what you might want to shed. Where to bring what you no longer want to wear? Here are a few opportunities to recycle clothing, equipment and more and perhaps exchange something you don't want for something you can use.
The Sharing Shelf
Have you been staring at that Gucci dress from 10 years ago wondering if you will ever get to wear it again? What about the handbag that is "just not right" for you anymore or those Manolo's that are still in the box.
"Design'd to Go", a fundraiser for The Sharing Shelf of Family Services of Westchester is collecting designer and bridge clothing, accessories, handbags and shoes to be sold in an event on May 7, 2016. All proceeds will go towards providing low income local children with essential clothing and school supplies.
They are seeking donations of the following brands and brands with a similar price point.
7 for All Mankind, AG, Alice + Olivia, Aquatilia, Armani, Burberry, Calypso, Chanel, Coach, Cole Haan, Ecru, Eileen Fisher, Ella Moss, Equipment, Etro, Fendi, Ferragamo, Gucci, Hudson, J. Crew, James Pearce, Jimmy Choo, Kate Spade, Lily Pulitzer, Marc Jacobs, Milly, Missoni, Paige, Prada, Rag & Bone, Searle, Stuart Weitzman, Tahari, Theory, Tiffany (accessories), Tods, Trina Turk, Valentino, Versace, Vince, Helmut Lang, and more.
Items can be dropped off at 44 Brewster Road, Scarsdale. For more information or to request a pick up, contact Lisa Jacov at jacovhome@gmail.com.
Tag and Book Sale at Scarsdale Woman's Club
The Scarsdale Woman's Club will hold a tag and book sale at 37 Drake Road this Saturday April 16 from 9 am to 4 pm and Sunday April 17 from 12 pm – 3 pm. Stop by to find books, clothing, jewelry and more. Proceeds from the sale go to local charities.

Once Upon a Child
A new resale store has opened on Central Avenue in Scarsdale where you can both buy and sell gently used children's items. You can bring gently used clothing and equipment to the location at 455 Central Park Avenue and they will pay you on the spot for the merchandise. And you can purchase children's apparel, shoes, books, baby equipment and furniture, and more for reasonable prices. Here's a place to sell items you might have given away and to also buy gently-used necessities.

For questions or store hours, the new Once Upon A Child at 455 Central Park Avenue can be reached at 914-874-5535 or online here.