One Scarsdale for the Young and the Old
Details

Category: School News
Published on

14 March 2017

Written by

Joanne Wallenstein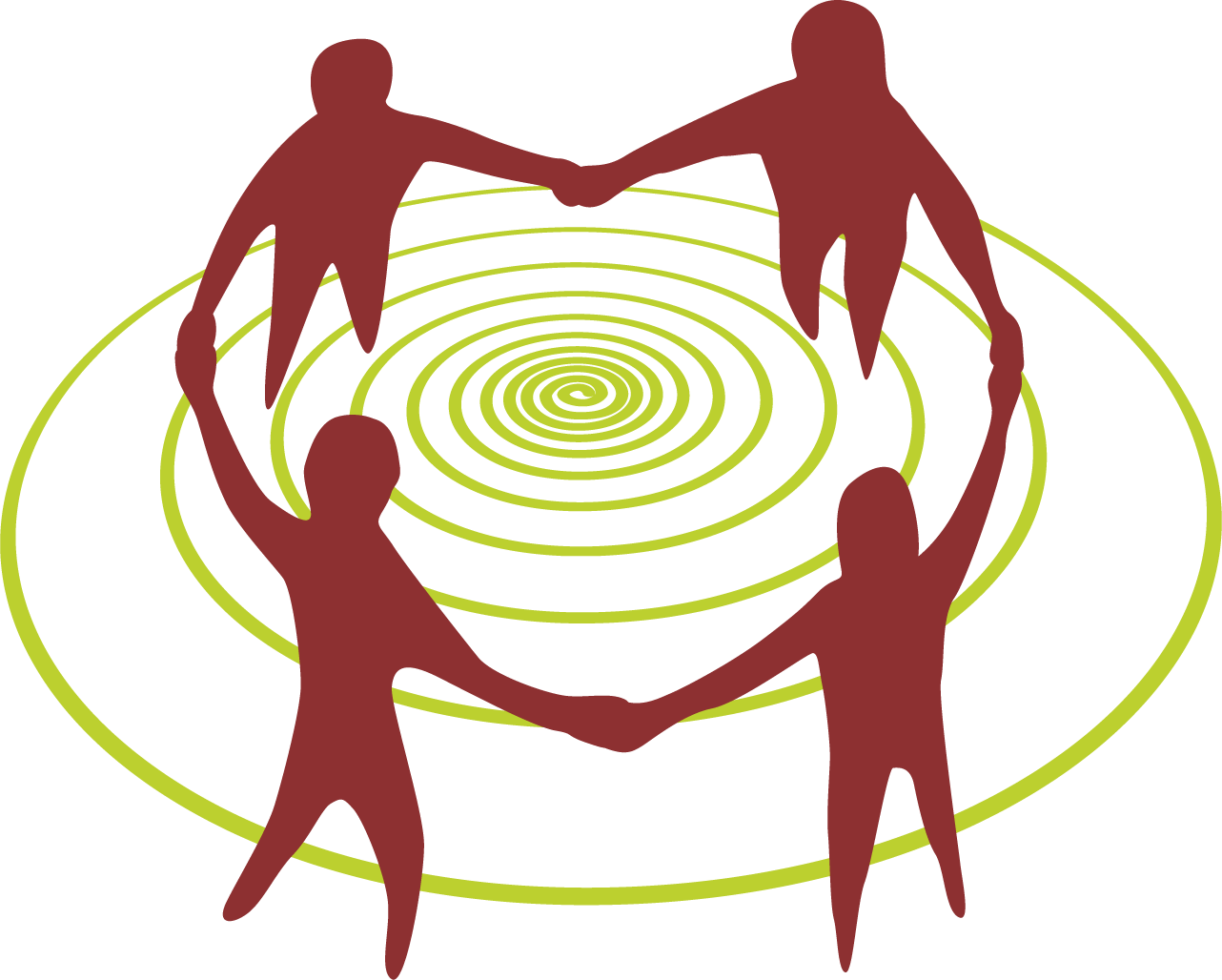 I'll never forget the day we closed on our house in Scarsdale. We had two kids – ages 1 ½ and 4 and a Mazda that had been vandalized eight times on the Upper West Side. We had been lucky to get a house near the train station at a time when bidding wars broke out over homes that young families could afford. And the truth was we really couldn't afford the house when we bought it – but we figured that in time, our salaries would go up enough so that we would be comfortable and secure.
I had never been to a closing before and did not know what to expect. I arrived with a few certified checks and assumed we would sign some papers and be given the keys to our first house.
Things seemed to be going smoothly with documents passing back and forth between the attorneys. My husband and I were signing this and that when the lawyer from the bank asked for the check for a full year of taxes on the house in advance. That threw me for a loop. Though I had an MBA, what did I know about escrow accounts? I wasn't sure we had the $11,000 in our account. I held my breath, wrote the check and figured we would find a way to cover it before it cleared. Then our attorney turned to us and said, "Would you like to tip the title man?" All I could think was – I'd like to tip the guy but I have already overdrawn our account.
What does this have to do with what's going on in the Village today?
Here's what I think:
Young families who are lucky enough to be able to move to Scarsdale today have similar mindsets. They choose Scarsdale because they want good schools for their kids, a cool pool for the summer months, day camp at reasonable prices and like-minded parents to meet. From the outside, it looks to them like Scarsdale is a well run town – and though the taxes might be a bit higher than in neighboring towns, they figure the schools and the services are worth it.
I recently spoke to one young mother of three who works full time. We were discussing the future of the Greenacres School and I asked her what she thought. She surprised me when she said, "I work every day and I am trying to manage three kids all under the age of ten. I elected people to find good candidates to serve on the school board and the village board and I pay taxes for the salaries of school administrators and village managers. Why do I need to oversee them? I don't have time to go out to meetings at night. They should do what's best for the kids and the village."
So when I hear candidates running for office with promises to cut taxes so that empty nesters can retire here, I think of these young families – who are the lifeblood of our real estate market. Many of them stretched to come here but felt it was important to give their children a first-rate education.
If they had time to focus on the Village election I am sure that most would be surprised to hear that the candidates for the Scarsdale Voters' Choice Party want to keep taxes down, and possibly cut services, so that empty nesters can comfortably retire here.
Bob Selvaggio and Brice Kirkendall-Rodriguez, both from the Scarsdale Voters' Choice Party, appealed to these empty nesters at a recent Candidates Forum saying, "empty nesters and seniors on fixed incomes are being priced out of town."
Young parents might also be surprised to know that the Voters' Choice Party candidate for mayor Robert Berg, orchestrated the first successful "no vote" on a Scarsdale Schools budget in 43 years in 2013 – and pressured the district's superintendent into early retirement. As one parent put it, "Berg is no friend of our schools." He urged voters to vote NO to the Scarsdale School budget, saying, "Empty nesters, in particular, should ask themselves: "How long will I be able to afford to stay in my home?"
When it comes to the Village budget, however, all Berg's hyperbole about making things more affordable for empty nesters is in reality overblown. Village taxes represent a very small portion of residents' tax bills, and in fact all this discussion involves an average tax increase of about $200 a year on the Village portion of the tax bill. Village Manager Steve Pappalardo estimates that the owner of a home assessed at $1,505,238 would pay $223 more in Village taxes for the proposed 2017-18 Village budget.
The real danger is that if elected mayor, Candidate Bob Berg wants to expand his sphere of influence beyond the Village budget. On the Voters' Party website, even though the candidates are running for election as officers of the Village, they offer their views on the school budget too, saying, "As private citizens we will speak out to ensure that the Scarsdale School District tax levy stays within the tax cap" In the Scarsdale Inquirer Berg says he wants to sit down with the school superintendent once every month or two. He says, "There needs to be more communication and cooperation between the two entities," and that he "expects Superintendent Hagerman would be willing to sit down and talk." Does he really want to talk or does he want to pressure the superintendent to save money? That's a scary thought. Though it would be beneficial if school facilities could be used for community meetings, I fear that Berg wants to go beyond sharing space. It's vital to preserve the independence of the School and Village Boards.
In my view our priority should be to maintain and enrich the schools and the services that that attracted all of us to Scarsdale to begin with. We need to finance education, programming, services, facilities and infrastructure and refrain from balking if the tax bill goes up by a few hundred bucks. Young families will benefit from this and empty nesters will too.
If Scarsdale continues to flourish and its schools remain on top, the value of all of our homes will increase. Making Scarsdale into an ideal retirement community should not be the goal. Rather, the priority should be investing in Scarsdale, to attract young families to town to live in this extraordinary community. As an empty nester, this is something I will look forward to when I sell my own home.
District Approves 2017-18 School Calendar
Details

Category: School News
Published on

07 March 2017

Written by

Joanne Wallenstein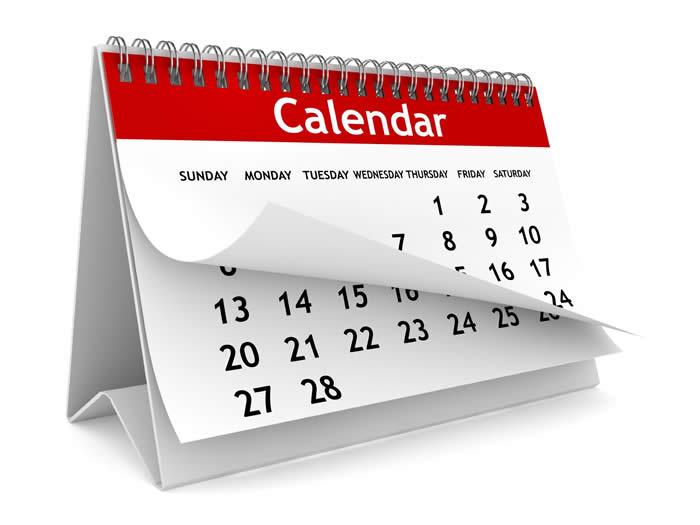 The 2017-18 calendar for the Scarsdale Schools has been approved by the School Board. Superintendent Hagerman announced that it has been adjusted to comply with legal requirements for instructional hours per week and instructional days per year. There are a total of 184 days of instruction with very few half days.
Superintendent Hagerman presented a revised school calendar for 2017-18 at the March 6, 2017 meeting of the school board. The calendar includes 184 days of instruction for the 2017-18 school year.
He noted that the district must hold full days of kindergarten to qualify for state aid for those days. However, for the upcoming school year the full days will begin on September 25 and the district will forfeit about $17,000 in aid. For next year this policy can be discussed and changed.
Christmas vacation is only one week this year, from December 25 to January 1, 2018. However, it begins at the close of school on Friday December 22, and reopens on Tuesday Janaury 2, making it a 10-day break.

Here are some other dates you may want to note:
Orientation for 9th grade students:
Wednesday, August 30th
First day of school for K-12 students:
Tuesday, September 5th, with a half day in the morning for kindergarten students and a full day for elementary, middle school and high school students.
Kindergarten students begin with half days in September and full days to begin on Monday, September 25th.
Other highlights include the following:
December Holiday Recess: December 25th - January 1st
February Winter Recess: February 19th - February 23rd
April Spring Recess: March 30th - April 6th
SVAC to Provide EMT Training During Senior Options
Details

Category: School News
Published on

21 February 2017

Written by

Angela Manson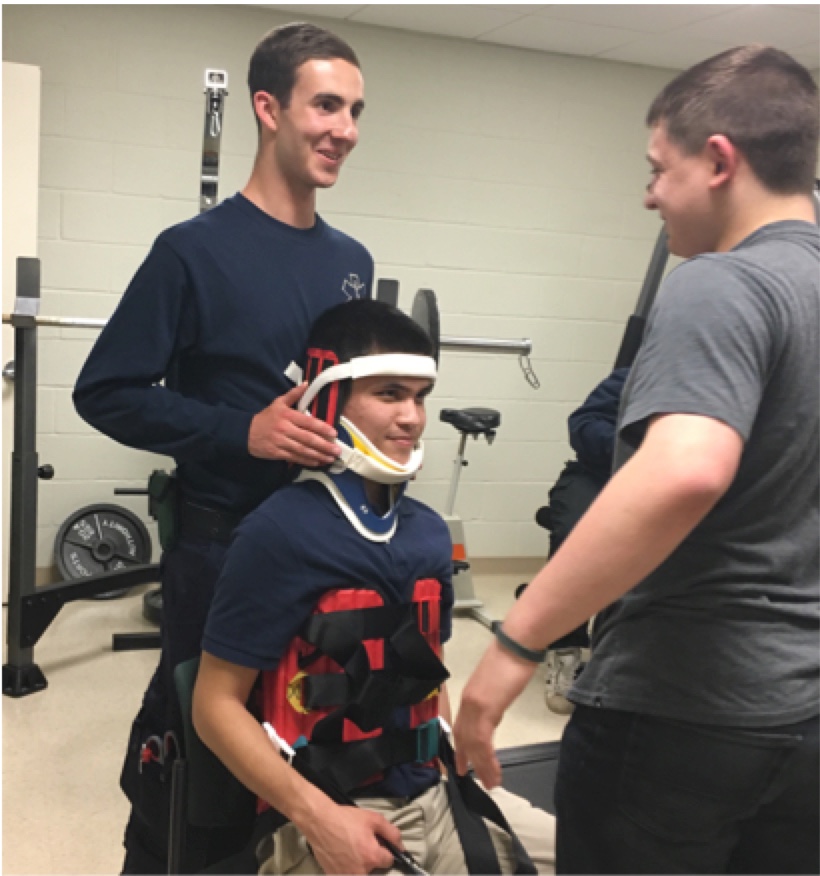 Scarsdale High School seniors have a special opportunity to participate in a new senior options program this year offered by the Scarsdale Volunteer Ambulance Corps (SVAC). The six-week course is designed for Scarsdale seniors to become certified EMT's before graduating. Scarsdale High School's senior options program is the culmination of a student's academic career and allows students to apply their skills and knowledge to an area of personal interest under the tutelage of faculty members.
SVAC President, David Raizen, said the purpose of the EMT class is to "provide a unique opportunity to students who are interested in the medical field. Senior options is a great program for students who have an interest in something specific." The EMT program entails approximately 150 hours of class and practical skills and 10 hours of an ambulance ride rotation. The course begins May 1, and the state exam is scheduled for June 15. As long as the student is 18 by the exam date, they are eligible to take the class.
Cameron Moser, a member of the Scarsdale ambulance corps, and a Dartmouth College freshman who enrolled in the EMT course last year commented, "It was a great way to put my interest in biology and medicine into practice. Taking the EMT class allowed me to serve the people in my own community, something I have found extremely rewarding." Cameron also obtained national registry certification as an EMT allowing him to join the EMS squad at Dartmouth, and he's currently utilizing his training to become a ski patroller this winter in New Hampshire. Cameron said, "all in all, I am really happy I took my EMT course as it has given me tools to help the people around me when they are hurt and provided me with a set of skills that will be valuable no matter what I do."
While the course at 5 Weaver Street is designed specifically for Scarsdale High School seniors, David Raizen explained the 24 spots are open to high school students from other towns and even adults who are interested in enrolling on a first-come, first-served basis. Students must purchase the textbook though the course is free for students since New York State provides funding. The class runs on weekdays from 9 a.m. until 3 p.m. with an attendance obligation. After fulfilling the class requirements and passing the state exam, the EMT certification is valid for three years.
"The training and skills involved in becoming an EMT require a wide range of medical knowledge and good decision-making in the field" according to Angela Manson who is a recently certified SVAC EMT. "I've learned so much from the SVAC team and encourage students interested in the medical field to pursue the senior options opportunity. It's teaching a foundation of basic life support skills and we're fortunate to have this training facility in Scarsdale."
For more information, call 914-722-2288 or email EMT@scarsdalevac.com or info@scarsdalevac.com.
Parties Invites Community to Meet the Candidates
Details

Category: School News
Published on

28 February 2017

Written by

Joanne Wallenstein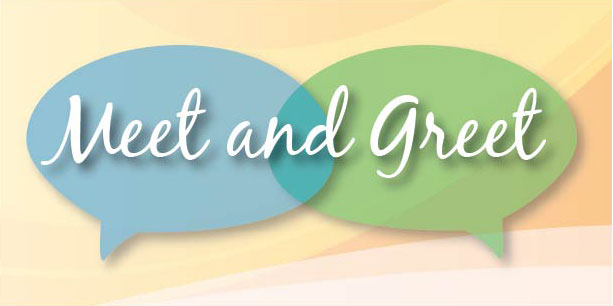 The Scarsdale Citizens' Non-Partisan Party (SCNP) will host a series of events between now and the March 21st Scarsdale Village election to allow residents to meet and learn about the experience and qualifications of SCNP's candidates running for the offices of Mayor and Trustees. The schedule of "Meet the Candidates with Experience" events - which are free, with refreshments, and open to the public (including two special Kid Friendly events) - are listed below.
According to Campaign Committee Chair, ML Perlman, "We look forward to introducing the candidates with real qualifications and experience for the challenging job of running Village government. The Citizens' Non-Partisan candidates are a highly experienced group with tremendous depth and insight into Village affairs. In particular, Dan Hochvert, Mayoral Candidate and former 2-term Trustee with an engineering background has the experience, qualifications, and temperament to lead, as do SCNP Trustee candidates Matt Callaghan, Carl Finger and Seth Ross.
The public is invited to attend any and all of the below events to meet the Citizens' Non-Partisan Party candidates, each with the experience, integrity and strength of character to earn Scarsdale's vote on March 21st. If unable to attend, residents may send questions directly to candidates for a one-on-one conversation or a specific answer to an issue or concern.
Scarsdale Citizens' Non-Partisan Party continues the 100-year tradition of CNC-researched candidate endorsement based on a platform of experience and character as qualifications for office.
Schedule of Events
Monday March 6th – Register to Vote and Meet the Candidates with Experience 7PM-9PM at the Scott Room of Scarsdale Public Library
Deadline to register to Vote is March 10th (Absentee ballots will be available.)
Wednesday March 8th – Eve and Carl Finger Welcome Scarsdale to their home 7PM-9PM at the Finger Residence
Carl is a Sitting Trustee and Candidate for Trustee
RSVP: nonpartisan@scarsdalecitizens.org
Thursday March 9th – Register to Vote and Meet the Candidates
7PM-9PM at the Scott Room of Scarsdale Public Library
Deadline to register to Vote is March 10th (Absentee ballots will be available.)
Saturday March 11th – Kid Friendly! Meet the Candidates with Experience 12PM-2PM at the Scott Room of Scarsdale Public Library
RSVP: nonpartisan@scarsdalecitizens.org
Monday March 13th – Susan and Dan Hochvert Welcome Scarsdale to their home 7PM-9PM at The Hochvert Residence
Dan is Candidate for Mayor and former 2-term Trustee
RSVP: nonpartisan@scarsdalecitizens.org
Wednesday March 15th – Susan & Seth Ross Welcome Scarsdale to their home 7PM-9PM @ The Ross Residence
Seth is a Candidate for Trustee
RSVP: nonpartisan@scarsdalecitizens.org
Sunday March 19th – Kid Friendly! Meet the Candidates With Experience 11AM-1PM @ Scott Room of Scarsdale Public Library
Kindly RSVP: nonpartisan@scarsdalecitizens.org
Tuesday March 21st – Election at Scarsdale Library! 6AM-9AM & 12PM-9PM
Scarsdale Voter's Choice Party:

The Voters' Choice Party candidates, Mayoral Candidate Robert J. Berg and Trustee Candidates, Brice Kirkendall-Rodríguez, Carlos Ramírez, and Robert Selvaggio, will hold a Town Hall Meeting on March 15, 2017, 7:15-9:15pm at the Scarsdale Congregational Church in the Boynton Room, 1 Heathcoate Road.
The Voters' Choice Party candidates are hard-working and accomplished professionals in the fields of accounting, economics, law, media, information technology and risk management who have been involved actively in civic and community affairs in Scarsdale for many years, The candidates will answer your questions about the important Village issues that affect you.
This year the Scarsdale Village election will be held at a new polling place in the Scott Room at the Scarsdale Library on March 21, 2017; the polls will be open from 6-9am and 12-9pm. A Frequently Asked Questions section and the candidates' bios are on www.VotersChoiceParty.com.
SBNC Seeks Candidates to Run for Board of Education
Details

Category: School News
Published on

14 February 2017

Written by

Joanne Wallenstein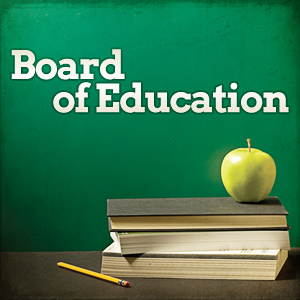 Following the recent School Board Nominating Committee election, returning and new SBNC members have begun to identify potential candidates to serve on the Scarsdale Board of Education for a three year term commencing with the 2017-2018 school year. Over the next few weeks, members of the SBNC will recruit and review candidates to fill two seats held by Chris Morin (current BOE member) and Scott Silberfein (current BOE member).
At the end of the SBNC season, the voting members will nominate two individuals to the nonpartisan slate in the school board election held in May at the same time and place as the school budget vote.
All Scarsdale School District residents are welcome and encouraged to submit and propose names of qualified individuals to serve as trustees of the Scarsdale School District. A candidate must be at least 18 years old, a U.S. citizen, a qualified voter, and a resident of the Scarsdale School District for at least one year prior to the May 16th, 2017 school board election date.

Candidates should complete a biographical information form and submit it via email to the SBNC Chair, Wendy Gendel, at ​sbncchair@gmail.com​ as soon as possible, but no later than 5:00 PM on Tuesday, February 28th.​ Forms are available at www.scarsdalesbnc.com.​
For more information on the SBNC, including the governing Resolution, information on the non-partisan system, and a list of the current SBNC members, please visit the SBNC website or contact the SBNC Chair.