Shoe Inn is Back in Scarsdale!
Details

Category: Pet of the Week
Published on

14 September 2016

Written by

Joanne Wallenstein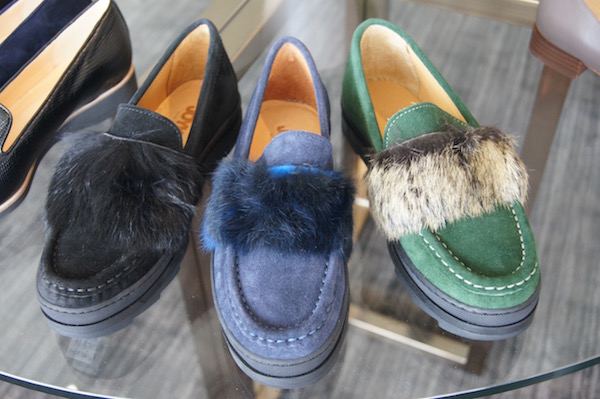 Just in time for fall, Shoe Inn is back at the Golden Horseshoe Shopping Center on Wilmot Road in Scarsdale. The store was a perennial favorite for those who love fashion forward brands, many which are sourced from Italy and cannot be found in the department stores.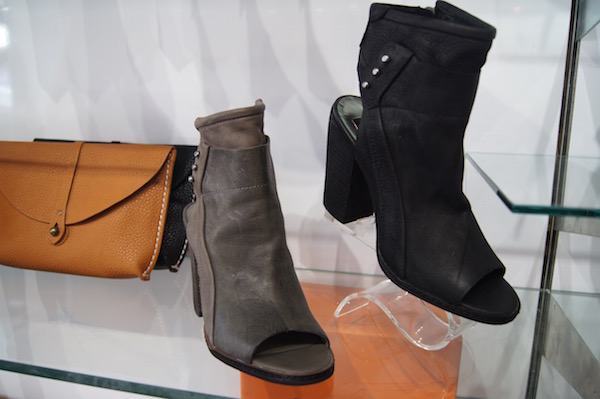 They closed their doors after decades at the Golden Horseshoe a few years ago, leaving a void in town. Shoe Inn re-opened last week stocking an appealing array of shoes and boots in jewel tone colors. This fall, the trend is for loafers, booties and platforms in blues, magentas and tans –crafted from soft suede, velvet and leather.
Stop by and welcome Shoe Inn back to town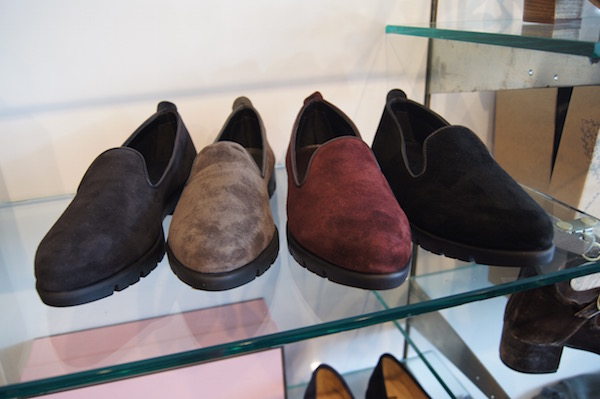 and try on some of these beautiful styles. In addition to footwear, you also find handbags, accessories and jewelry. Enjoy Monday through Saturday from 10 am to 6 pm and Sunday from 12 – 5 pm.
Also coming to the Golden Horseshoe soon is the new Seasons Market, a liquor store, a CVS and Chopt for salads. Current Home has recently opened a large new store and Eye Q Optometrist has moved into roomier quarters.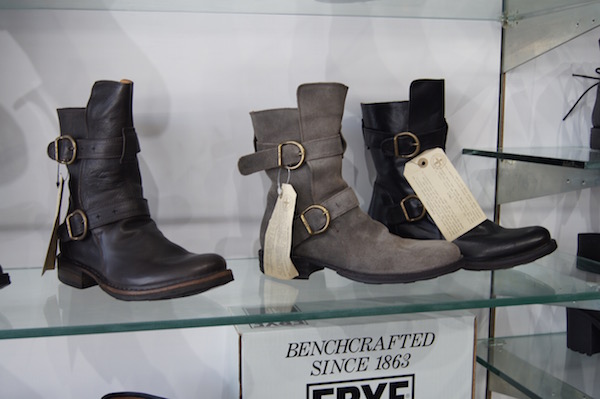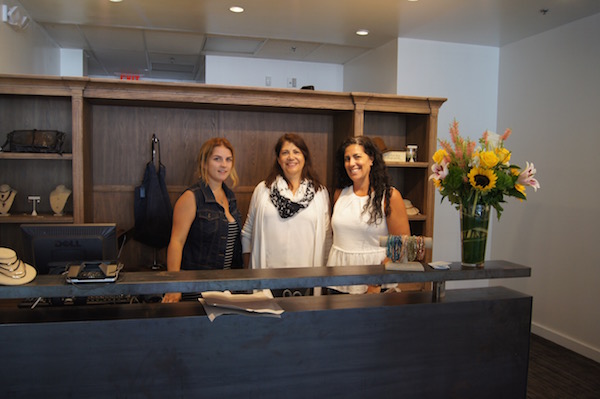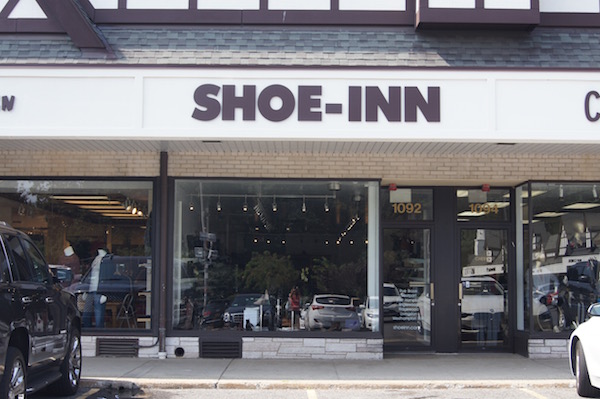 Wedding Announcement: Alex Levy and Ashley Hornbacher
Details

Category: Pet of the Week
Published on

06 September 2016

Written by

Joanne Wallenstein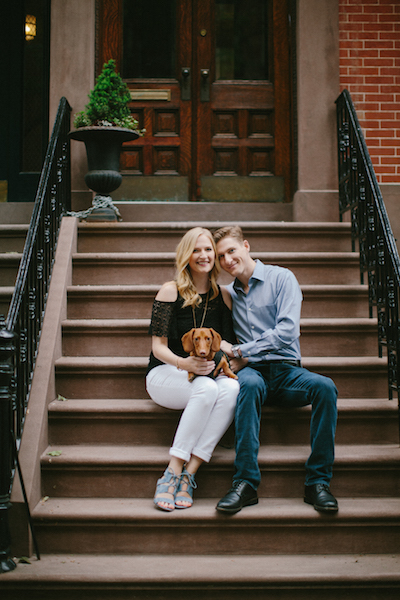 Ashley Hornbacher and Alexander Levy were married on August 27 at Oheka Castle in Huntington, NY. The groom is originally from Scarsdale (SHS class of 2004) and received degrees from Boston University and Columbia Business School. He is a vice-president at CitiGroup. His parents, Alan and Janet Levy live in Scarsdale. The bride is originally from Marshalltown, Iowa and received a degree from Iowa State. She is Director of Sourcing at Trimera Brands, a clothing manufacturer. Scarsdale groomsmen included Robert Fitch, Jon Meiselman and Steven Wong (who flew in from Taiwan). Lauren Levy, the grooms sister and a 2006 graduate of Scarsdale High School was also in the wedding party. The couple lives in New York City with their dog Cooper.
Police Catch Church Burglar Minutes After Offence
Details

Category: Pet of the Week
Published on

17 August 2016

Written by

Joanne Wallenstein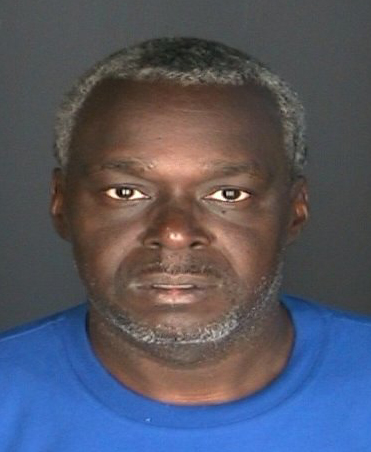 On Tuesday, August 16, 2016 at approximately 2:30 pm, Scarsdale Police received a call from Trinity Lutheran Church on Crane Road that a burglary had just occurred and the suspect was fleeing the area. The caller gave police a description of the suspect, and his direction of travel. Multiple Scarsdale Police units were dispatched to the area, arriving at the church in just 1 minute and 16 seconds, and locating the suspect on the southbound platform of the Scarsdale Train Station, hiding behind several trash cans.
The suspect was detained by Scarsdale Police and the caller from Trinity Lutheran Church who observed the burglary positively identified the suspect as the person who had broken into the church. Gregory Ketter, age 53, of Yonkers, was arrested and taken into custody. While being processed at Scarsdale Police HQ, Defendant Ketter was interviewed by Scarsdale Detectives and determined to have committed a previous burglary at the same church on July 24th of 2016.
Defendant Ketter was charged with Burglary, 3rd Degree (2 counts), Criminal Mischief, Petit Larceny and Possession of Burglars Tools. Defendant Ketter, who has multiple previous arrests, was arraigned in Scarsdale Justice Court by Judge Joaquin Alemany and remanded without bail to the Westchester County Jail pending a future Scarsdale Justice Court appearance.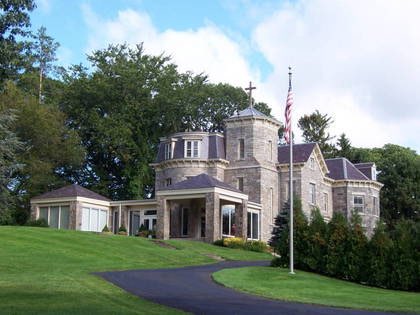 The Scarsdale Police Department affirms that all defendants are presumed innocent until proven guilty beyond a reasonable doubt in a court of law.
Your Letters: New Roads and the Revaluation
Details

Category: Pet of the Week
Published on

01 September 2016

Written by

Joanne Wallenstein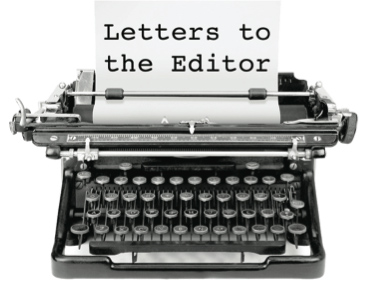 This letter was sent to the Scarsdale Village Manager, the Engineering Department and the Public Works Department by Emily Gilman of Ogden Road and is copied below:
Gentlemen: We very much appreciate the resurfacing of Ogden Road today. It is beautiful and we hope that it can stay that way for a long while. It was a long and arduous process mainly for the workers but also for the residents as we lived daily for months with the rough conditions which had detracted from our expectations befitting the wonderful Village/Town of Scarsdale. May I recommend that you spend more time informing other residents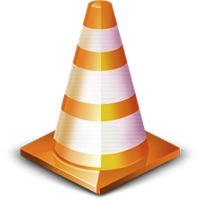 who are awaiting the same process of repaving with more details so that they can manage their expectations on a timetable? I realize that there are certain "unknowns" given the contractors and the weather, but the more information given to residents the better.
Thank you again for being responsive to our needs.
Sincerely,
Emily Gilman
Ogden Road
This note was sent to Scarsdale10583 by Daniel Killourhy:
Regarding the recent flawed and inadequately documented revaluation, it seems that there is a reasonable basis for invalidating the most recent Ryan update. It there is a way to do this legally it appears that this is the way to proceed and would be fair to the vast majority of taxpayers. Individual taxpayers will still have the option to grieve assessments under the previous Tyler revaluation.
Daniel Killourhy
Johnson Road
We welcome letters from readers. If you have something to say, please send your letters to scarsdalecomments@gmail.com and include your name and street address.
Beach Reads
Details

Category: Pet of the Week
Published on

27 July 2016

Written by

Joanne Wallenstein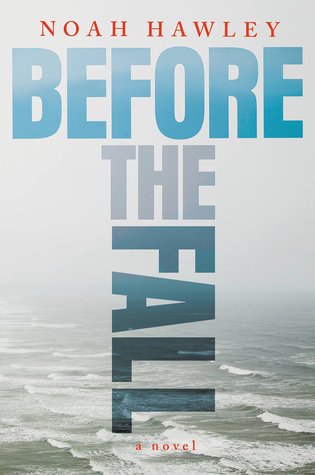 It's too hot to do much more than laze around with a good book. Whether you're inside in the air conditioning, or cooling off at the beach, lake or pool, now's your chance to indulge in some summer reading. Nothing too demanding ... just a good gripping story. We asked a few of our favorite book lovers for suggestions, and here is what they shared. Consider these .... and if you have a good title to share, please tell us about it in the comments section below:
Before the Fall by Noah Hawley

On a foggy summer night, eleven people—ten privileged, one down-on-his-luck painter—depart Martha's Vineyard on a private jet headed for New York. Sixteen minutes later, the unthinkable happens: the plane plunges into the ocean. The only survivors are Scott Burroughs—the painter—and a four-year-old boy, who is now the last remaining member of an immensely wealthy and powerful media mogul's family.
With chapters weaving between the aftermath of the crash and the backstories of the passengers and crew members—including a Wall Street titan and his wife, a Texan-born party boy just in from London, a young woman questioning her path in life, and a career pilot—the mystery surrounding the tragedy heightens. As the passengers' intrigues unravel, odd coincidences point to a conspiracy. Was it merely by dumb chance that so many influential people perished? Or was something far more sinister at work? Events soon threaten to spiral out of control in an escalating storm of media outrage and accusations. And while Scott struggles to cope with fame that borders on notoriety, the authorities scramble to salvage the truth from the wreckage.

Amid pulse-quickening suspense, the fragile relationship between Scott and the young boy glows at the heart of this stunning novel, raising questions of fate, human nature, and the inextricable ties that bind us together.
I Am Pilgrim by Terry Hayes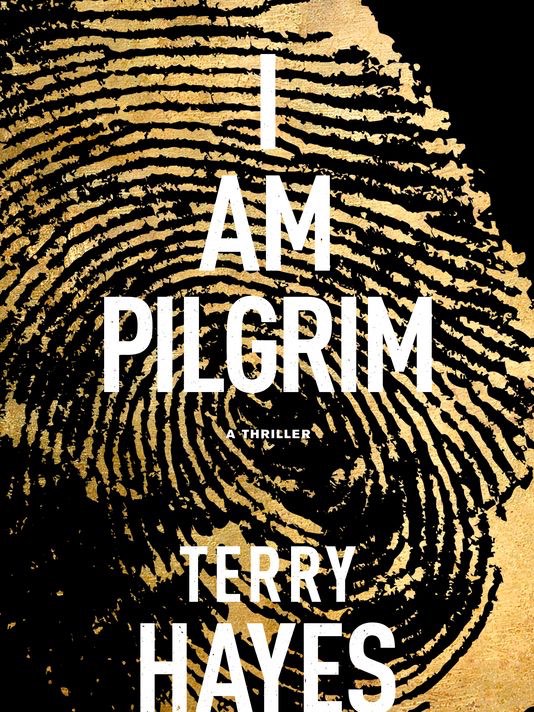 A breakneck race against time...and an implacable enemy.
An anonymous young woman murdered in a run-down hotel, all identifying characteristics dissolved by acid.
A father publicly beheaded in the blistering heat of a Saudi Arabian public square.
A notorious Syrian biotech expert found eyeless in a Damascus junkyard.
Smoldering human remains on a remote mountainside in Afghanistan.
A flawless plot to commit an appalling crime against humanity.
One path links them all, and only one man can make the journey.

The Bridge Ladies by Betsy Lerner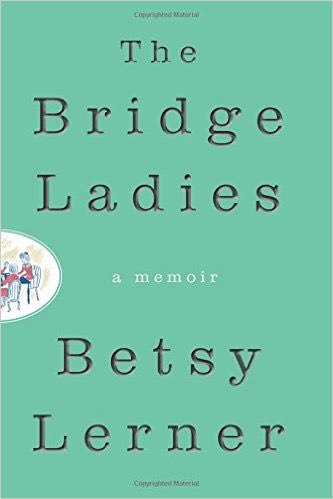 A fifty-year-old Bridge game provides an unexpected way to cross the generational divide between a daughter and her mother. Betsy Lerner takes us on a powerfully personal literary journey, where we learn a little about Bridge and a lot about life.

After a lifetime defining herself in contrast to her mother's "don't ask, don't tell" generation, Lerner finds herself back in her childhood home, not five miles from the mother she spent decades avoiding. When Roz needs help after surgery, it falls to Betsy to take care of her. She expected a week of tense civility; what she got instead were the Bridge Ladies. Impressed by their loyalty, she saw something her generation lacked. Facebook was great, but it wouldn't deliver a pot roast.

Tentatively at first, Betsy becomes a regular at her mother's Monday Bridge club. Through her friendships with the ladies, she is finally able to face years of misunderstandings and family tragedy, the Bridge table becoming the common ground she and Roz never had.

By turns darkly funny and deeply moving, The Bridge Ladies is the unforgettable story of a hard-won—but never-too-late—bond between mother and daughter.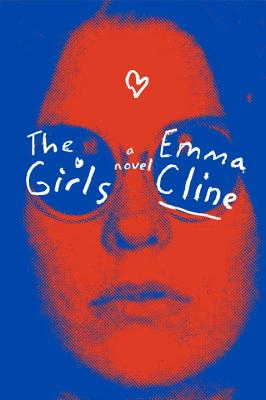 The Girls by Emma Cline

Northern California, during the violent end of the 1960s. At the start of summer, a lonely and thoughtful teenager, Evie Boyd, sees a group of girls in the park, and is immediately caught by their freedom, their careless dress, their dangerous aura of abandon. Soon, Evie is in thrall to Suzanne, a mesmerizing older girl, and is drawn into the circle of a soon-to-be infamous cult and the man who is its charismatic leader. Hidden in the hills, their sprawling ranch is eerie and run down, but to Evie, it is exotic, thrilling, charged a place where she feels desperate to be accepted. As she spends more time away from her mother and the rhythms of her daily life, and as her obsession with Suzanne intensifies, Evie does not realize she is coming closer and closer to unthinkable violence.
Emma Cline's remarkable debut novel is gorgeously written and spellbinding, with razor-sharp precision and startling psychological insight. "The Girls" is a brilliant work of fiction.

A Marriage of Opposites by Alice Hoffman

Growing up on idyllic St. Thomas in the early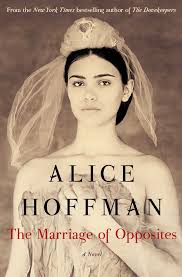 1800s, Rachel dreams of life in faraway Paris. Rachel's mother, a pillar of their small refugee community of Jews who escaped the Inquisition, has never forgiven her daughter for being a difficult girl who refuses to live by the rules. Growing up, Rachel's salvation is their maid Adelle's belief in her strengths, and her deep, life-long friendship with Jestine, Adelle's daughter. But Rachel's life is not her own. She is married off to a widower with three children to save her father's business. When her older husband dies suddenly and his handsome, much younger nephew, Frédérick, arrives from France to settle the estate, Rachel seizes her own life story, beginning a defiant, passionate love affair that sparks a scandal that affects all of her family, including her favorite son, who will become one of the greatest artists of France.

"A work of art" (Dallas Morning News), The Marriage of Opposites showcases the beloved, bestselling Alice Hoffman at the height of her considerable powers. "Her lush, seductive prose, and heart-pounding subject...make this latest skinny-dip in enchanted realism...the Platonic ideal of the beach read" (Slate.com). Once forgotten to history, the marriage of Rachel and Frédérick "will only renew your commitment to Hoffman's astonishing storytelling" (USA TODAY).
Eligible by Curtis Sittenfeld

This version of the Bennet family and Mr. Darcy is one that you have and haven't met before: Liz is a magazine writer in her late thirties who, like her yoga instructor older sister, Jane, lives in New York City. When their father has a health scare, they return to their childhood home in Cincinnati to help and discover that the sprawling Tudor they grew up in is crumbling and the family is in disarray.
Youngest sisters Kitty and Lydia are too busy with their CrossFit workouts and Paleo diets to get jobs. Mary, the middle sister, is earning her third online master's degree and barely leaves her room, except for those mysterious Tuesday-night outings she won't discuss. And Mrs. Bennet has one thing on her mind: how to marry off her daughters, especially as Jane's fortieth birthday fast approaches.
Enter Chip Bingley, a handsome new-in-town doctor who recently appeared on the juggernaut reality TV dating show "Eligible." At a Fourth of July barbecue, Chip takes an immediate interest in Jane, but Chip's friend neurosurgeon Fitzwilliam Darcy reveals himself to Liz to be much less charming. . . .
And yet, first impressions can be deceiving.

Miller's Valley by Anna Quindlen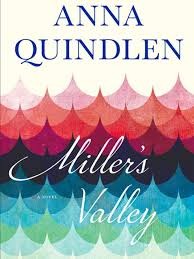 In a small town on the verge of big change, a young woman unearths deep secrets about her family and unexpected truths about herself. Filled with insights that are the hallmark of Anna Quindlen's bestsellers, "Miller's Valley" is an emotionally powerful story about a family you will never forget.

For generations the Millers have lived in Miller's Valley. Mimi Miller tells about her life with intimacy and honesty. As Mimi eavesdrops on her parents and quietly observes the people around her, she discovers more and more about the toxicity of family secrets, the dangers of gossip, the flaws of marriage, the inequalities of friendship and the risks of passion, loyalty, and love. Home, as Mimi begins to realize, can be a place where it's just as easy to feel lost as it is to feel content.

"Miller's Valley" is a masterly study of family, memory, loss, and, ultimately, discovery, of finding true identity and a new vision of home. As Mimi says, No one ever leaves the town where they grew up, even if they go. "Miller's Valley" reminds us that the place where you grew up can disappear, and the people in it too, but all will live on in your heart forever.

Swans of Fifth Avenue by Melanie Benjamin

Of all the glamorous stars of New York high society,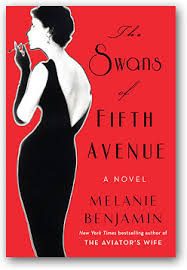 none blazes brighter than Babe Paley. Her flawless face regularly graces the pages of Vogue, and she is celebrated and adored for her ineffable style and exquisite taste, especially among her friends—the alluring socialite Swans Slim Keith, C. Z. Guest, Gloria Guinness, and Pamela Churchill. By all appearances, Babe has it all: money, beauty, glamour, jewels, influential friends, a prestigious husband, and gorgeous homes. But beneath this elegantly composed exterior dwells a passionate woman—a woman desperately longing for true love and connection.

Enter Truman Capote. This diminutive golden-haired genius with a larger-than-life personality explodes onto the scene, setting Babe and her circle of Swans aflutter. Through Babe, Truman gains an unlikely entrée into the enviable lives of Manhattan's elite, along with unparalleled access to the scandal and gossip of Babe's powerful circle. Sure of the loyalty of the man she calls "True Heart," Babe never imagines the destruction Truman will leave in his wake. But once a storyteller, always a storyteller—even when the stories aren't his to tell.

Check out more of the books that your neighbors are reading here and share your favorites in the comments section below.