Think About What Your Vote Means
Published: Friday, 17 March 2017 18:27
Joanne Wallenstein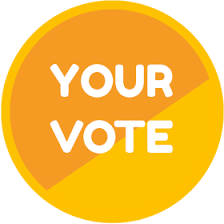 Letter from Evelyn Stock: I am writing to encourage the citizens of Scarsdale to vote for the candidates of the Scarsdale Citizens' Non-Partisan Party on March 21. My opinion is based on my experience serving for 25 years on the Westchester Fair Campaign Practices Committee and on 47 years of residency during which I have been an active community volunteer.
For those unfamiliar, the Westchester Fair Campaign Practices Committee was established in 1990 to respond to charges of unfair practices made by candidates against their opponents. The Committee is active in both the fall and spring for any election held in Westchester, except for US president and US Senator. What I have witnessed in neighboring communities (including communities similar to Scarsdale): false information, personal attacks, self-aggrandizement, charges and counter charges, anger and mistrust, continues from election to election and tears apart the fabric of the community has made me grateful for our non-partisan system which has provided overall good honest government.
Of course, not every Scarsdale trustee or mayor has been excellent. Mistakes have been made (including the reassessment of 2016). But mistakes can be corrected. That our non-partisan system continually enlists new people—people who generally have made significant community contributions-- also serves us well. (Trustees serve no more than two two-year terms; mayors only one two-year term.)
During my 47 years in Scarsdale, I have served on the Citizens' Non-Partisan Party caucus, the Citizens Nominating Committee, at least three times, the last just a few years ago. (I have also served on the School Board Nominating Committee.) The system has undergone many changes. For years, nominees did not appear before the Committee. They often did not even know they were being considered. The fact that one person selected declined the nomination led to having nominees approve their bios and agree to run if selected. Nominees are selected on the basis of their performance in various Village activities which includes their ability to relate to people. This is true for the Citizens' Non-Partisan candidates this year.
This is not to say, however, that the system is perfect. Fewer people are willing to run for the Nominating Committee. Reasons they give—no time, reluctance to run against friends and neighbors, unwillingness to lose. (The first time I ran, the district did not conform as it does now to the elementary school districts. My small section of Heathcote (yes, actually) met with those who lived in Quaker Ridge. I received four votes. Amazingly. I survived....and did better when I was redistricted to Heathcote.)
This last time on the CNC, very few people were willing to run for Trustee. Most said "another time, another year." For the system to work, this too must change, and we need everyone to be part of that change. In the past, several citizens who failed in their bid to run against the system continued their civic involvement and went on to be candidates of the CNC and served Scarsdale well. Everyone is welcome.
But the repairs to the non-partisan system come after March 21. First we must save it.
Evelyn Stock is a 47-year resident of Scarsdale and a former winner of the Scarsdale Bowl.