Fire Strikes on Stonewall Lane
Published: Tuesday, 28 March 2017 08:24
Joanne Wallenstein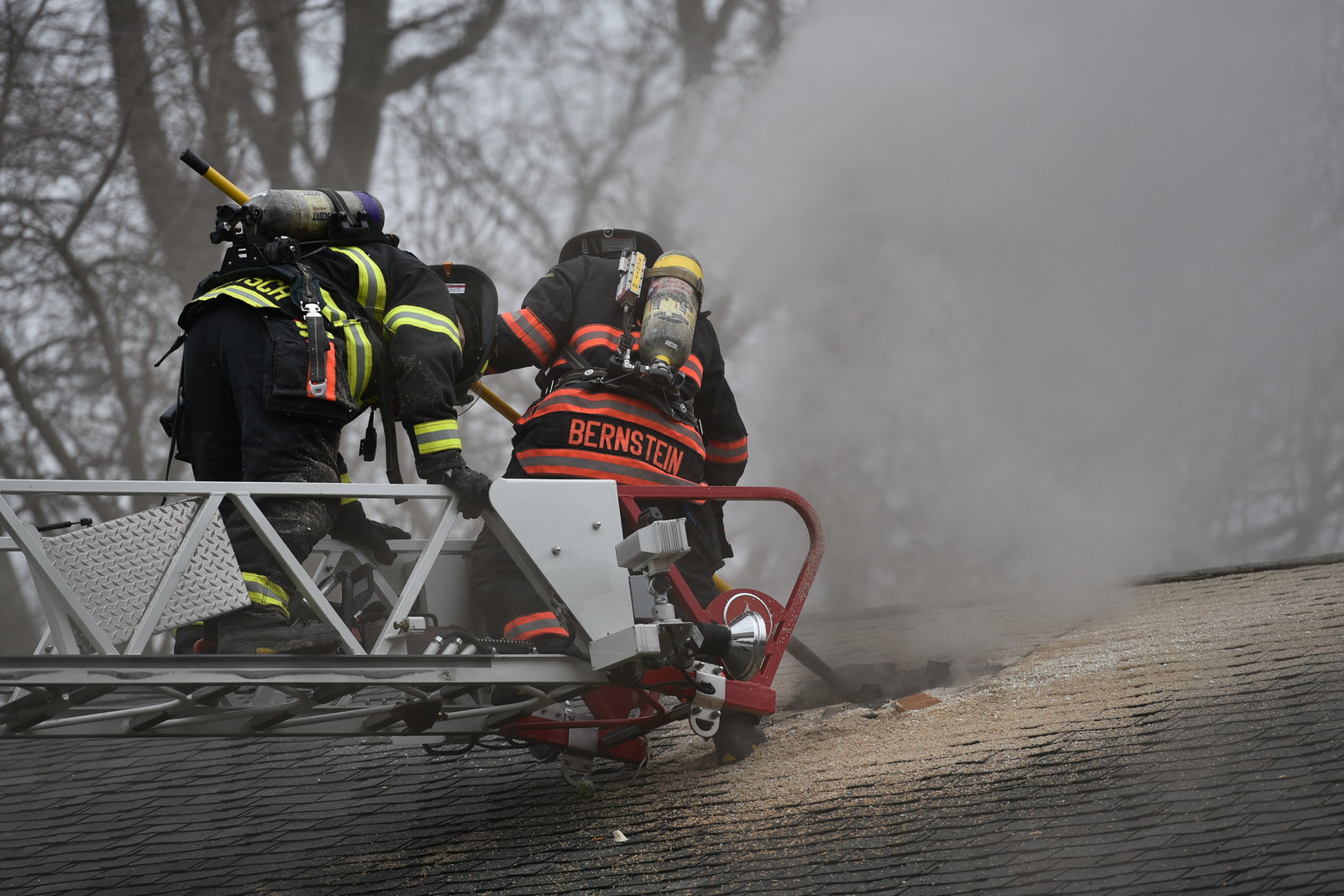 The Scarsdale Fire Department responded to a residential fire alarm at 34 Stonewall Lane on Friday afternoon, March 24 at 2:28 pm. They found heavy fire in the attic and additional pockets of fire in the walls of the basement, the first and second floors. The fire was burning in space in the walls for ductwork for air conditioning. Smoke was visible on the roof near the chimney. At the time of the fire, work was being done on the house.
The Scarsdale Fire Department called for mutual aid and trucks from Hartsdale and Greenville arrived to assist with units from White Plains and Fairview stationed at Scarsdale Fire Headquarters in case there was another emergency at the same time. Con Edison and SVAC were also on the scene.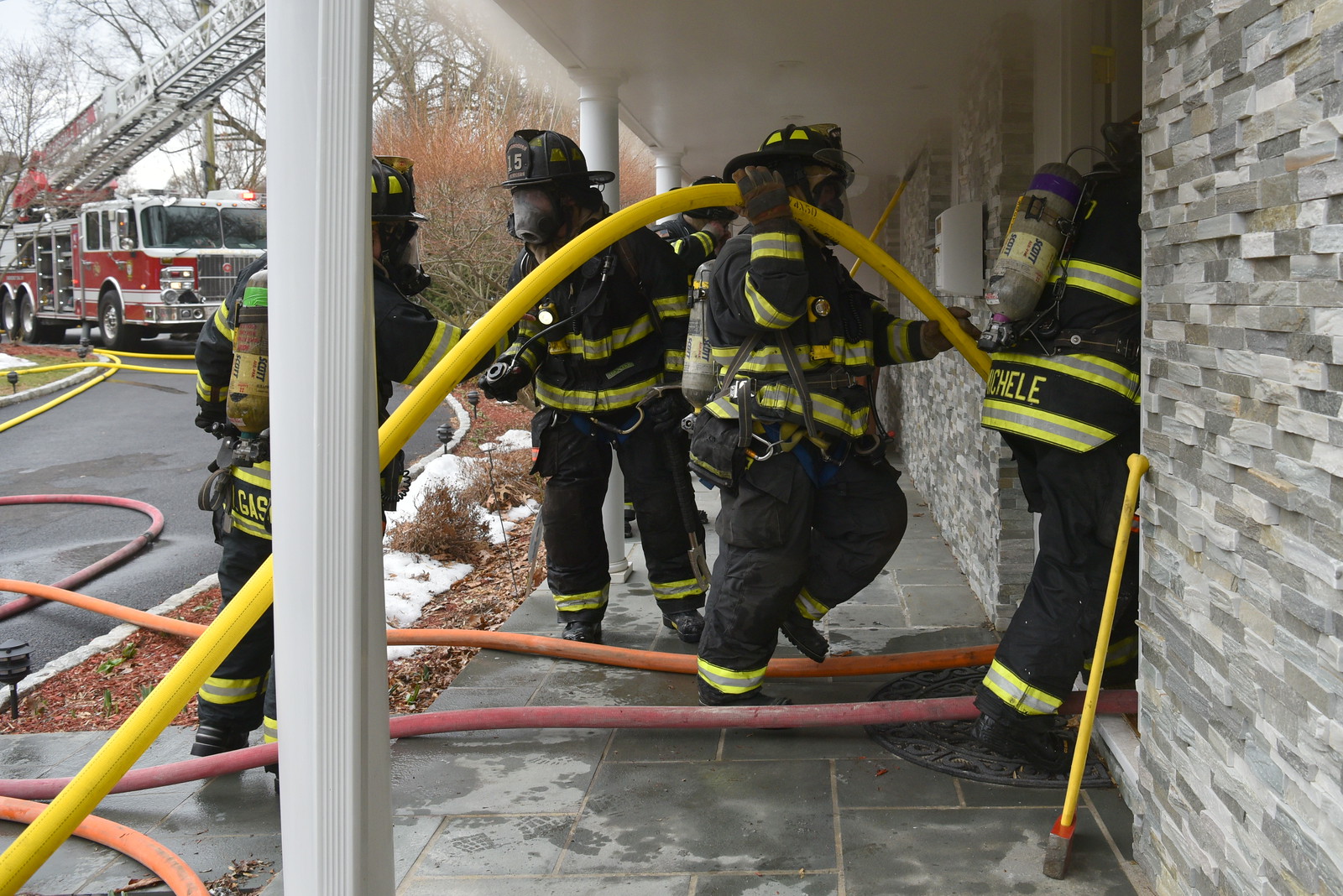 The main body of fire was knocked out within the first 45 minutes of the incident, Afterwards, units continued an extensive overhaul of the fire areas. Volunteer members were directed to the first floor for salvage operations and water removal. Salvage and overhaul operations continued under the direction of the Westchester County Cause and Origin Team who investigated the cause of the fire. The Scarsdale Building Department responded to perform a check of the structure and to touch base with the homeowner.
Firefighters remained on the scene until just after six pm.
This was the fourth major house fire in the area in just four months.
Photos by Jon Thaler – see more here.