SHS's 100th Class Transitions to College
Published: Tuesday, 06 June 2017 12:59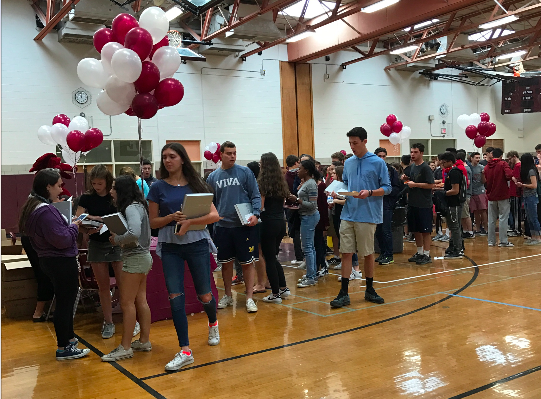 On June 5th, the SHS senior class had the chance to look both backward and forward. They returned to the high school after weeks of Senior Options for Senior Transition Day. As the name suggests, the day sought to help seniors through this transition phase of their life. The day had three stages. First was a Q&A with Scarsdale Alumni who had recently finished their freshman year in college. Second, the seniors met with their respective deans. Lastly, the entire grade congregated in the gym to have lunch and receive and sign yearbooks.
For the Q&A, nine SHS graduates returned to give students information to help them through their college process. The alumni were each from different schools, allowing them to shed different perspectives. There was representation of schools big and small, specialized and liberal arts. Some of the questions these students answered included, "How prepared were you compared to your fellow classmates?" (To which the general response was that Scarsdale had prepared them exceedingly well)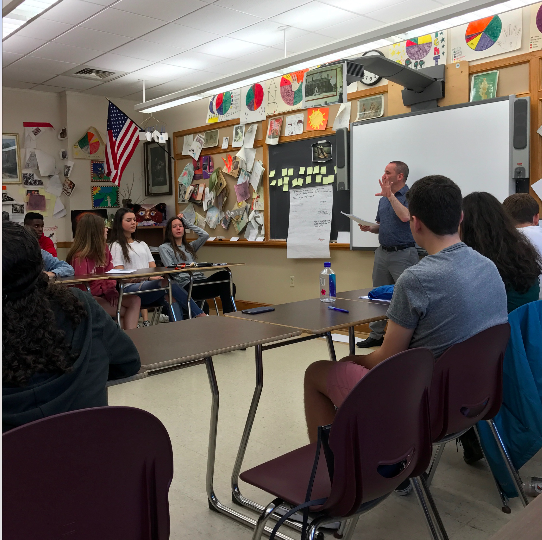 , "How do you avoid the freshman fifteen?" (Make the most of fun gym options and avoid buying large quantities of chips), and "How can you create an ideal roommate situation?"(Communication, communication, communication). After just one hour, the seniors walked away with some great advice to help them make the most of their freshman year.
In the dean meeting I attended, Dean Iosepovici's, students were asked to answer one of three questions; either "What was your favorite SHS memory?", "If you could do one thing differently in SHS what would it have been?", and "Is there any one person who impacted your SHS journey most strongly?". Students recalled funny moments, gave sage advice, and thanked teachers and administrators who had helped them along their way. The seniors then wrote thank you letters to these teachers and were given a heartfelt send-off.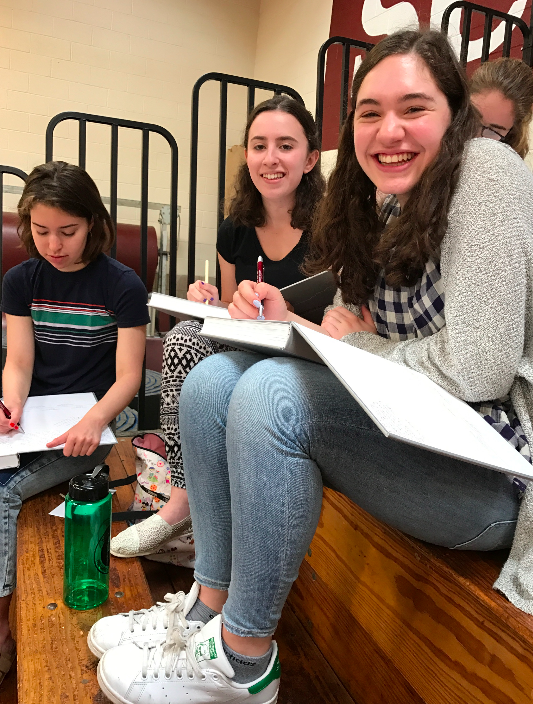 The main event was the third portion of the day. The SHS PTA presented students with an array of sandwiches, snacks, and baked goods, as well as their yearbooks. Along the walls were old photographs of the class from elementary and middle school, which students enjoyed with nostalgia. The seniors spent hours signing each other's books and looking at the photos within. The entire class filled the gym and filled blank pages with kind words and fond memories.
Though these seniors will be graduating Scarsdale High School on June 23rd as the school's 100th graduating class, it is clear that they have made lasting bonds. The event gave students a chance to fondly recall their experiences while developing plans for the future; a true transition.