A Call to Action on Pesticides in Scarsdale: Letter to the Editor
Published: Monday, 17 July 2017 11:16
Jane Glaser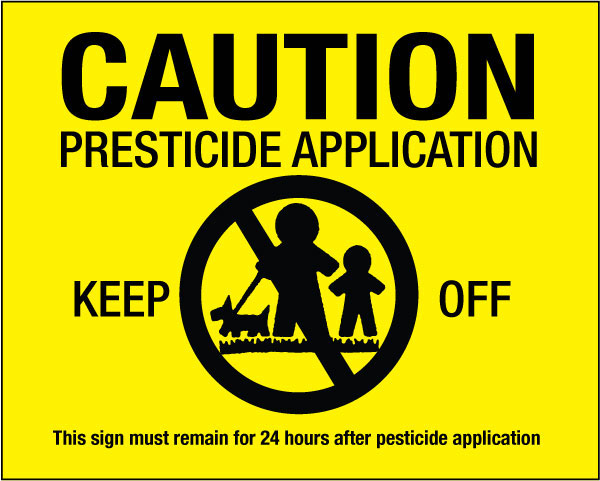 This is a letter from Scarsdale residents Deborah Hemel, Darlene LeFrancois, and Michelle Sterling. They urge Scarsdale homeowners to stop using harmful pesticides on their lawns.
Dear neighbors,
We are writing to ask you to join us in an effort to improve the health of our community.
Many households in Scarsdale opt for natural lawn care and pest control, however some homeowners continue to employ companies that utilize chemical pesticides, insecticides, herbicides, fungicides and fertilizers. Medical professionals have become increasingly concerned about the safety of such chemicals, especially when used in residential settings. Mounting laboratory and epidemiological data shows that commonly used lawn care and pest control products contain human carcinogens, endocrine disrupters and neurotoxins. Unfortunately, such chemicals persist in our environment long after the little yellow warning signs come down. In addition to landscapers and exterminators, children and pets who play outdoors are at highest risk of exposure.
Each of us has the right to apply whatever products we choose to our property, however the decisions we make affect not only our own families, but our neighbors as well. Chemicals travel by air and by water, by shoe and by paw. One neighbor's decision to apply dangerous chemicals to his or her property has the potential to affect surrounding neighbors, even those who choose not to utilize such chemicals themselves.
All of us in this community are dependent upon each other to create a safe environment for ourselves and our children. Please join us in utilizing natural lawn care and pest control.
For more information, please go to:
www.beyondpesticides.org
Sincerely,
Deborah Hemel, MD
Darlene LeFrancois, MD
Michelle Sterling