Scarsdale Girls Field Hockey Team Has Big Shoes to Fill
Published: Monday, 28 August 2017 17:01
Emmeline Berridge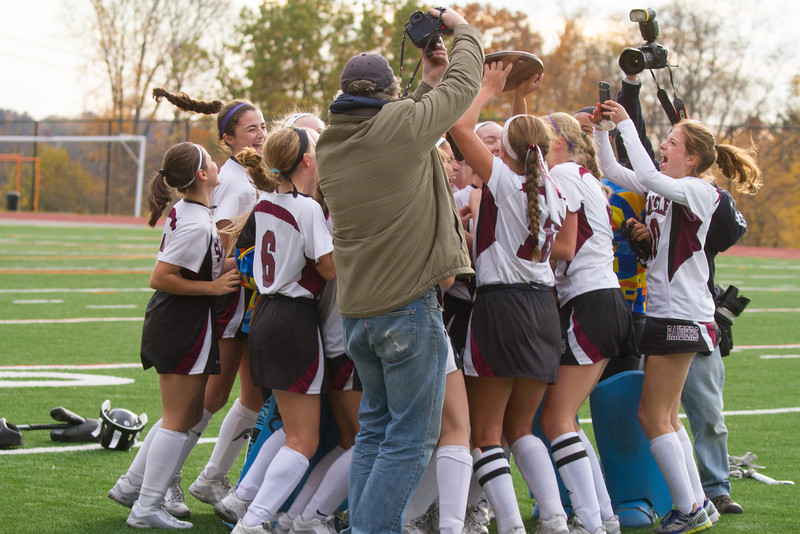 The Scarsdale Varsity Field Hockey Team has definitely made its mark in the history of Scarsdale athletics. They are the reigning Section 1 and regional champions, and competed in the state final game last year. What comes next? Rising sophomore Elizabeth Scarcella, who was one of two freshmen on the team last year said, "We have pretty high standards that we hope to meet."
The squad will lose 5 crucial members going into the season. Seniors Emma Coleman, Erin Nicholas, Angie Burns, and Jilly Mehlman all received all state honors. Nicholas continues playing field hockey for Middlebury this fall.
Preseason training for the Raiders began the week of August 22nd, and the eight rising seniors hope to fill the leadership role in the upcoming season. Elizabeth mentioned the large number of "role models and leaders for lower class men," which will help in the transition.
"I'm excited," said senior attacker, Audrey Shaev. "We have a lot of rebuilding to do, but we are ready". The field hockey team is always known for their camaraderie and team spirit, and the seniors have no intention of stopping that tradition. I can't wait for the season to start. People don't expect us to do that well after losing the seniors. We want to surprise them".