League to Hold Public Information Session on Proposed School Bond
Published: Tuesday, 02 January 2018 13:21
Mary Beth Evans
The League of Women Voters of Scarsdale (League) will hold a public information session on the Proposed 2018 School Facilities Bond from 9:00 to 10:30 AM on Wednesday, January 10th in the Scott Room of the S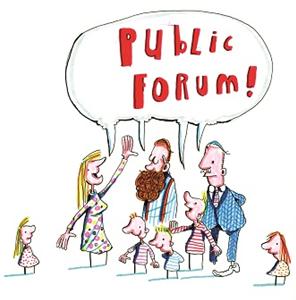 carsdale Public Library.
Members of the League and the public are invited to hear School Board President Bill Natbony, Superintendent Thomas Hagerman, Assistant Superintendent for Business Stuart Mattey, and Greenacres Principal Sharon Hill present the bond proposal and respond to the League's pre-submitted questions. Members of the audience will then have an opportunity to ask questions during the Q and A portion of the meeting.
School District information on the proposed bond, including information on how to vote in the February 8, 2018 bond referendum, is available on the 2018 Bond Information page of the District website.
For information on the League School Bond Study, including links to League Board public statements on the bond process and District Administration responses to League Study Committee questions raised at public meetings, click here or visit the "Ongoing Programs" page of the League website.
League Member Consensus Meeting
Following the information session, League members will remain for a consensus meeting in order to discuss and weigh in on the proposed bond. There will be an opportunity to renew membership or join the League at that time. Information on League membership is available on the League website.
The League of Women Voters of Scarsdale is a volunteer nonpartisan political organization that promotes political responsibility through informed and active participation of citizens in government. The League is nonpartisan in that it does not support or oppose any political party or candidate for public office, but the League encourages its members, as individuals, to take part fully in the political process. The League is political in that it takes positions on selected governmental issues after member study and consensus.

Contributed by Mary Beth Evans, Chair of the League of Women Voters of Scarsdale's School Bond Study Committee.