A Call to Action on Pesticides in Scarsdale: Letter to the Editor
Details

Category: Around Town
Published on

17 July 2017

Written by

Jane Glaser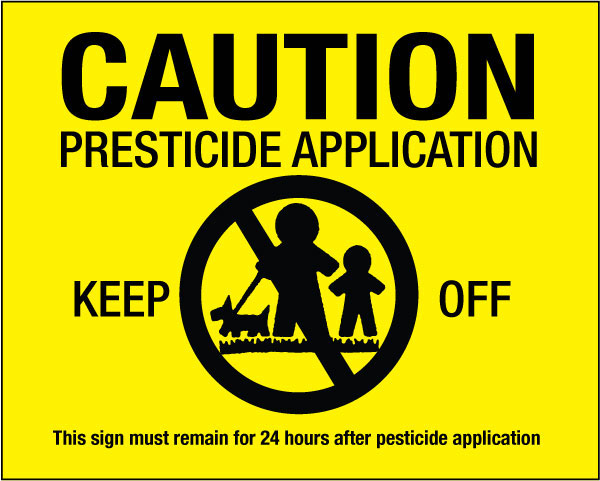 This is a letter from Scarsdale residents Deborah Hemel, Darlene LeFrancois, and Michelle Sterling. They urge Scarsdale homeowners to stop using harmful pesticides on their lawns.
Dear neighbors,
We are writing to ask you to join us in an effort to improve the health of our community.
Many households in Scarsdale opt for natural lawn care and pest control, however some homeowners continue to employ companies that utilize chemical pesticides, insecticides, herbicides, fungicides and fertilizers. Medical professionals have become increasingly concerned about the safety of such chemicals, especially when used in residential settings. Mounting laboratory and epidemiological data shows that commonly used lawn care and pest control products contain human carcinogens, endocrine disrupters and neurotoxins. Unfortunately, such chemicals persist in our environment long after the little yellow warning signs come down. In addition to landscapers and exterminators, children and pets who play outdoors are at highest risk of exposure.
Each of us has the right to apply whatever products we choose to our property, however the decisions we make affect not only our own families, but our neighbors as well. Chemicals travel by air and by water, by shoe and by paw. One neighbor's decision to apply dangerous chemicals to his or her property has the potential to affect surrounding neighbors, even those who choose not to utilize such chemicals themselves.
All of us in this community are dependent upon each other to create a safe environment for ourselves and our children. Please join us in utilizing natural lawn care and pest control.
For more information, please go to:
www.beyondpesticides.org
Sincerely,
Deborah Hemel, MD
Darlene LeFrancois, MD
Michelle Sterling
Volunteers Needed For Young Writers Workshop
Details

Category: Around Town
Published on

13 July 2017

Written by

Felicia Block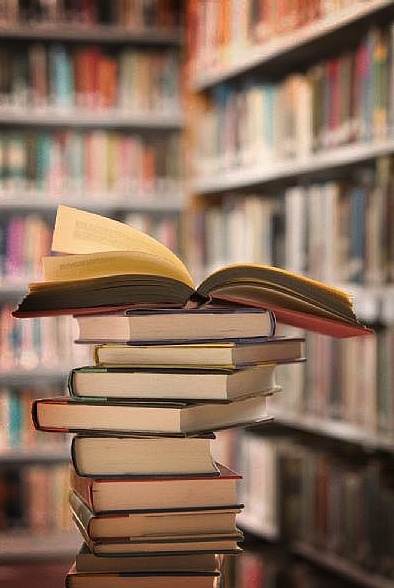 Calling all writers!
Published a book or a screenplay? Write for magazines or a newspaper? Blog on a daily basis? Ready to inspire our next generation of writers? Then volunteer to be a workshop leader for the 2017 Young Writers Workshop on Saturday, November 18, 9:00 am - 12:00 pm!
During this special day, third, fourth and fifth grade students in the Scarsdale community are invited to attend a morning of activities at Scarsdale Middle School. It begins with a keynote, followed by two, 50-minute workshops in small groups run by our volunteer local writers. In total, they work with about 300 students each year.
To learn more about this day, visit the website from last year, which includes a catalog of workshops.
Please send your contact information, workshop idea, and a brief bio to Felicia Block and Leah Dembitzer at writers10583@gmail.com by August 4th.
Greenacres Renovation Will Cost as Much as or More Than a New School
Details

Category: Around Town
Published on

29 June 2017

Written by

Jane Glaser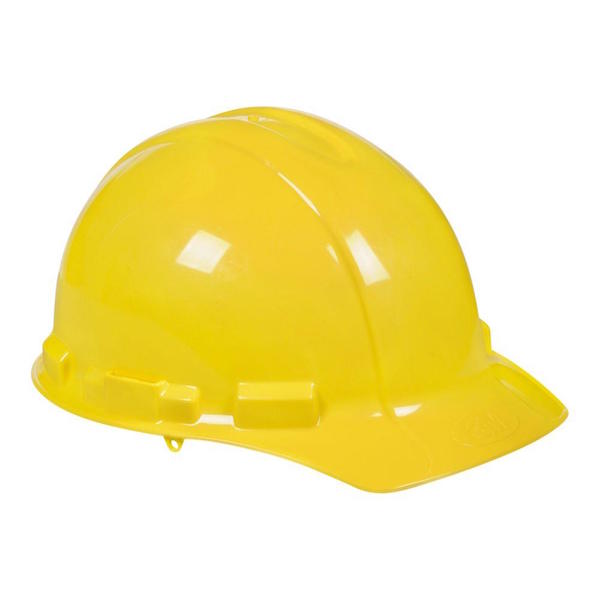 Below is a letter from Wendy Shi, a member of the Greenacres Elementary Task Force. Her letter compares the cost of the propsed Greenacres renovations and a new Greenacres school.
To the Editor: The construction industry recognizes that the threshold when deciding whether it is cost-effective to renovate or build new is that renovation is unjustified if it will cost somewhere in the 65% range of what new construction would cost. In fact, the District's current architect acknowledges that spending between 40%-50% on a renovation could only be justified if the end-result was satisfactory. Despite this, the architect proposes a renovation of Greenacres that will not address the objectives set by the School Board or address the safety of the children in a project that will cost, conservatively, as much as what a new school would cost and, more than likely, up to $15 million more than what a new school would cost after appropriate adjustments are made. Therefore, moving ahead with a renovation is unjustifiable and Scarsdale should build a new school for Greenacres.
The architect states that the renovation will cost $30 million but acknowledges that this number erroneously omits $8 million that would be required through funding from future operating budgets. Therefore, by the architect's own calculation, the cost of the renovation is actually $38 million.
The architect then states that a new school will cost $59 million – an estimate he arrives at by multiplying a school of 74,000 square feet by a per-square-foot-cost of $800. But, at the June 22, 2017 public forum, the architect dropped this number to approximately $700 psf and many in the industry say a school can be built for less than $600 psf. In addition, because the proposed renovation does not meet state requirements, the District would receive between $4 and $10 million more in state aid if it constructs a new school than if it renovates. A new school would also provide $3-5 million in cost savings over time through more efficient and sustainable (geo-thermal heating and cooling, etc.) infrastructure that requires fewer repairs over time. Therefore, the actual cost of a new school would be in the range of $29.4 million and $45 million.
Furthermore, the current proposal leaves the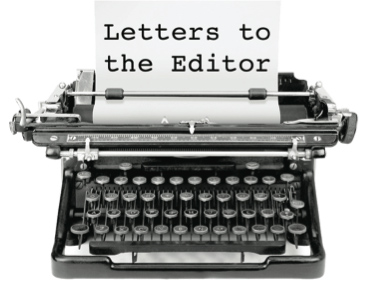 children in the school during renovation, subjecting them to environmental hazards and the architect's budget does not include any protection for the children. The previous architect stated that removing the children from the school to ensure their safety would cost between $4 and $7 million. Accordingly, if the Board takes the responsible approach and requires that the children be removed from harms' way, the cost of renovation would increase to $45 million.
Below is a summary showing the cost comparisons:

Therefore, a renovation may be the same price or even $15 million more expensive than a new school! I note that this is entirely consistent with the initial proposal from the first architect that showed a renovation costing about the same amount as a new school (before taking into account state aid).
Even with the high cost of renovation, the architect and Administration acknowledge that the renovation is inferior to new construction but simply state, without any backup or specifics, that the proposed renovation will be adequate. But, it won't be. The renovation does not address either the spatial or infrastructure needs of the current school and leaves the students and community with an out-dated and inadequate building.
Accordingly, it is shocking that the renovation is even being considered and it would be completely inappropriate and indefensible for the Board to sanction such an approach. Instead, the Board should pursue a new, state-of-the-art facility.
The proposed renovation is an unjustifiable expense that does not address the needs of the current school, while a new school is a cost-effective and innovative investment that continues Scarsdale's tradition of education excellence.
Sincerely,
Wendy Shi
Brewster Road
Member of the Greenacres Elementary Task Force
Arthur Manor Neighborhood Association's 89th Annual 4th of July Parade
Details

Category: Around Town
Published on

06 July 2017

Written by

Matt Martin
On a spectacular and sun-filled day, the Arthur Manor Neighborhood Association held its 89th Annual 4th of July parade and picnic at Davis Park on Tuesday, July 4th. The day began with marchers organizing at the corner of Sprague and Bell roads at 9:15 am. Several judges ranked individual marchers in categories such as patriotic costumes, scooters, bicycles, tricycles and strollers and floats.
The crowd of marchers, accompanied by a special police escort, the Westchester County Band and Scarsdale Volunteer Fire Company Number 1, departed from Bell and Sprague Roads at 9:45 am and marched through Arthur Manor to Davis Park where the ceremony was held in front of the flag pole at the North end of the Park.
The ceremony began with the raising of the flag by the Scarsdale Volunteer Fire Company No. 1's color guard and accompanied by the trumpet playing of Dr. Jack Binder of the Westchester Band. Richard Gast then sang the National Anthem which was followed by the recitation of the Pledge of Allegiance. The group observed a moment of silence to remember all of the men and women who sacrificed so much for the United States and what it stands for – both at home and abroad. Scarsdale's Mayor, Dan Hochvert, then addressed the crowd at David Park on the meaning of July 4th and the significance the day holds for all residents. Village Trustees Deb Pekarek, Jane Veron and Matt Callaghan were also in attendance together with Arthur Manor's 4th of July all-star favorite, Uncle Sam (played by Teegan Lee). Richard Gast then conducted the awards segment of the ceremony for the day's parade participants in the various categories such as floats, bicycles, tricycles, etc.. (A complete list of the winners follows below).
Following the end of the ceremony, the crowd moved to the other end of the Davis Park field for the annual races including the dash, three-legged race, potato sack, wheel-barrow, relay and the annual favorite "egg toss" -which first appeared at Arthur Manor's annual July 4th picnic in 1944! The games were conducted by Sam Bryant and his daughter, Olivia. (A list of the winning participants also follows below).
Hosting the event was the Arthur Manor Neighborhood Association's President, Matt Martin. Refreshments included lemonade (courtesy of Kalpana Thenmalai and Brenda Lilly), hot dogs (courtesy of Kate and Gianni Porco) and baked goods were on hand for all to enjoy.
This annual event in Arthur Manor is only made possible by the collective efforts of the Arthur Manor volunteer residents including especially the Marcus, Porco and Bongiorno families, and all of the other Arthur Manor volunteers too numerous to list here. A special thanks also to Trader Joes's for contributing the eggs for the renowned egg-toss. The year's egg-toss winners were Sean Cover and Rich Mermelstein.
Marchers in Patriotic Costumes
1. American Baseball Game – Zoe Maidman, Beatrice Martin & Violet Martin
2. Statue of Liberty – Grace Horne
3. Walking Flags – Anita, Elena & Anthony Sannicandro
4. Honorable Mention: Ryusuke, Rina & Kazuki Kawamura
Scooters
1. John Bates
2. Adena Zitrin
3. Ari & Benjamin Maibrunn
4. Honorable Mention: Joseph Wong
Bicycles
1. Lexi Davis
2. Caitlin Maddaloin
3. Colin Maddaloin
4. Honorable Mention: Johan Schuerlein
Tricycles
1. Madison Ferree
2. Stella Bower
3. Rowan Arlo
4. Honorable Mention Christian Zlomislic
Carriages & Strollers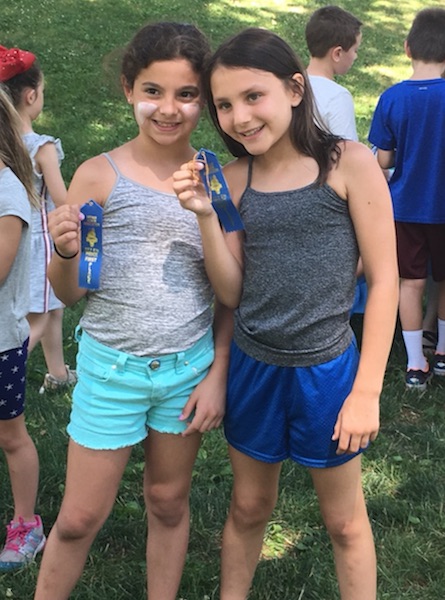 1. Malula Schuerlein
2. James Martin
3. Bobby Kyle Carlton
Floats
1. James Martin (Uncle Sam)
2. Eleanor Barna (Eleanor Roosevelt)
3. O'Grady's (Fireworks)
Field Events
Dash
1st heat: 5 yrs and under boys and girls
1. James Martin
2. Christopher Gilhool
3. Christian Zlimislic
2nd Heat 6 & 7 year olds, boys and girls
1. Conner Coakley
2. Matthew Drohan
3. Asa Ogaki
3rd Heat: 8, 9, 10 year old, girls
1. Elena Sannicandro
2. Grace Varriale
3. Amie Ke
4th heat: 8, 9, 10 year old, boys
1. Daniel Hoey
2. Max Maidman
3. Hugo Gueler
5th Heat: 11 year old and older, girls
1. Violet Martin
2. Chinsa Ogaki
3. Caroline Guerney
6th Heat: 11 year old and older, boys
1. Dean Mancini
2. Eddie Eforo
Wheelbarrow Race (Teams of two, boys and girls mixed)
1st Heat: 7 year old and under
1. Collin Coakely & Conner Coakely
2. Brooke O'Grady & Avery Bower
3. Hinaki Nonaka and Haruma Itou
2nd Heat: 8, 9, 10 year olds
1. Kent Mazza & Ryan Roche
2. Amie Ke & Zoe Zheng
3. Ari Maibrunn & Julian Zlomislic
3rd Heat: 11 year old and older
1. Erin & Taylor Olender
2. Dean & Talylor Mancini
3. Danielle & Eddie Eforo
Potato Sack Races
1st Heat: Girls 6 and under
1. Ella Peterson
2. Ayako G and Zoe Zheng
3. Caitlin Maddaloni
2nd Heat: Girls 7 and 8 yr old
1. Elena Sannicandro
2. Amie Ke
3. Brooke O'Grady
3rd Heat: Girls, 9 and 10 yrs old
1.Grace Varriale
Evie Schiff
Laura Chesnut
4th Heat: Girls 11 yr old and older
1. Chisa Ogaki
2. Violet Marder
3. Zoe Maidman
Potato Sack Races/Boys
1st Heat: Boys 6 & & yrs and under
1. Danny Varriale
2. Collin Coakley
3. James Martin
2nd Heat: boys 7 &8 years old
1. Shane Kelly
2. Liam Mancini
3. Ryan Roche
3rd Heat: boys 9 &10 yr olds
1. Daniel Hoey
2. Hiroki Yshimoto
3. Colin Maddaloni & Arjun Benderson
4th Heat: boys 11 and older
1. Dean Mancini
2. James Kelly
3. Patrick Vasilesu
Parent and Child Relay
1st Heat: Children 5 and under
1. Christian Zlomislic
2. Paxton & Matt DeBrabant
3. James & Ann Marie Martin
2nd Heat: Children 6, 7, 8 yrs old
1. Shane & Brian Kelly
2. Julian Zlomislic
3. Ryan & Matt Roche
3rd Heat: Children 9 & 10 Yr old
1. Daniel & Kevin Hoey
2. Arjun & David Benderson
3. Uma & Jose Scher
4. Katsumori & Hiroki Yoshimoto
4th Heat: Children 11 and older
1. Dean & Lou Mancini
2. Angela Hoey & Caroline Guerney
3. Shannon & Brian Kelly
Three Legged Race (Teams of Two, Boys and Girls Mixed)
1st Heat: 6 and under
1. Ella Peterson & Colling Coakley
2. Benjamin Maibrunn & Christian Zlomislic
3. Zoe Zheng & Riku Oba
2nd Heat: N/A
3rd Heat: 7 & 8 year olds
1. Laura Chesnut & Elena Sannicandro
2. Francis Murtha & Liam Mancini
3. Conner Coakley & Ryan Roche
4. Ayaka Gueler & Asa Ogaki
4th Heat: 9 & 10 year olds
1. Arjun Benderson & Sergey Yanovsky
2. Keisuke Ogaki & Hiroki Yoshimoto
3. Umi Oba & Kazuki Kawanura
5th Heat: 11 year olds and older
1. Erin & Taylor Oleander
2. Christina Semple & Chisa Ogaki
3. Zoe Maidmann & Violet Martin
Egg Toss
1. Sean Cover & Rich Mermelstein
2. N/A
3. Ava Zerbo & Violet Martin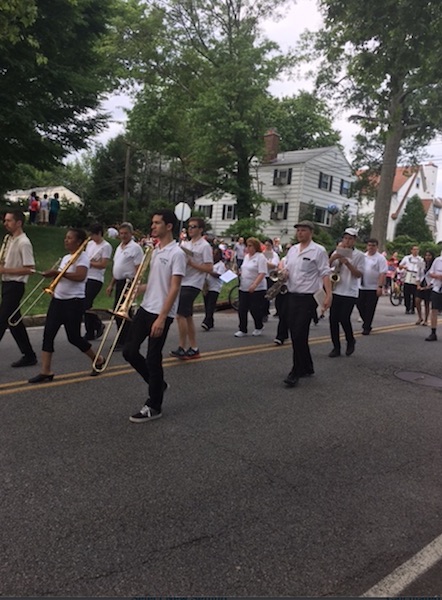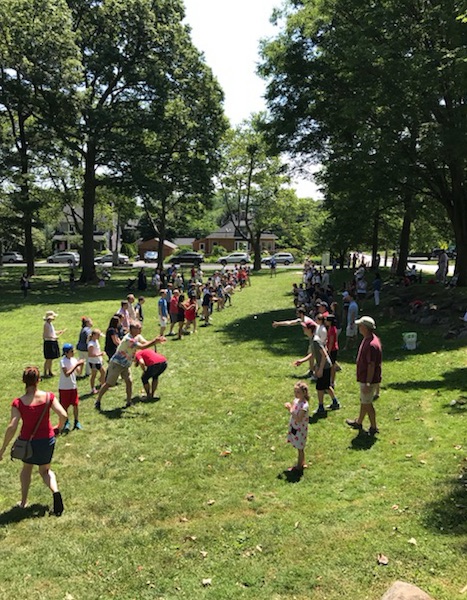 School Board to Consider Revisions to Residency Requirements
Details

Category: Around Town
Published on

21 June 2017

Written by

Joanne Wallenstein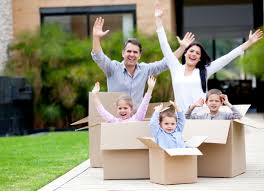 A much discussed policy on the admittance of non-resident students has been revised by the district lawyers and will be voted on at the meeting of the Scarsdale School Board on July 6th. At the end of the June 12 meeting, where they was a first reading, Dr. Hagerman announced that these were in the agenda but did not read or explain the changes. There was no board discussion about the policies at that time.
Policy 5152 dictates rules for the admission of non-resident students to district schools. After the district got more stringent about enforcing these rules during the school year, complaints emerged, specifically from divorced parents and those whose homes were being renovated.
You can view the proposed revisions here:
Here is a review of the changes:
First, the old policy said that the district will accept tuition paying students under limited circumstances, and with the approval of the Superintendent and Board of Education. In the new policy, "the Board of Education" has been eliminated, and instead says, "with the approval of the Superintendent, subject to the provision of this policy."
The prior policy required payment of annual tuition for non-resident students up front, while the new policy allows for payment in three installments in September, January and April.
The prior policy allowed those who own an unoccupied house in the district to attend the school tuition-free provided that: the student had lived in the house for the prior three years, it was unoccupied due to a renovation and the parents continued to own the home and did purchase another residence.
In the new policy, this entire provision has been eliminated. Therefore, it appears that if you own a home in the district that is under renovation and move out, you will need to pay tuition to send your children to district schools. This does not appear to conform to New York State law that does allow non-resident students to attend, "upon the consent of the trustees or the board of education," and stipulates, "The school authorities of a district or city must deduct from the tuition of a nonresident pupil, whose parent or guardian owns property in such district or city and pays a tax thereon for the support of the schools maintained in such district or city, the amount of such tax."

If you buy a house before the start of school but fail to move in, you can pay tuition for up to three months to enroll your children in school. After three months, if you have not moved in you will need an extension from the Superintendent to continue attending school. (Note: It is not clear from the policy what happens if you move in a few weeks after the start of school. Do you receive a pro-rated refund of the tuition paid?)

Students whose parents move out of the district after the completion of eleventh grade can pay tuition to finish at Scarsdale High School with the approval of the Superintendent and advance payment of tuition.
The former policy allowed children who were living with relatives, another Scarsdale family or foster parents to attend the schools if the Scarsdale caregivers were given full custody. However in the new policy, this clause has been deleted.But this appears to be contradicted in the implementation guidelines below t(5152R) where there is a provision for guardians to provide documentation of custody.

Regulation 5152-R details verification and investigation of pupil addresses. This was the provision that caused consternation among divorced parents who the district asked for custody arrangements and divorce agreements. This policy was also used to question people who had moved out of their homes during renovations.
Here are the proposed revisions to the policy: (Deleted text is in red – proposed new text is in green):
1. The address of the parents must be the address of residence for each student. If a student claims residence with a person other than his/her parent(s), evidence of the transfer of full care, custody, and control must be established by the person claiming such transfer. legal guardianship or permanent residence must be presented.
2. Should a student's address change at any time during his/her enrollment, residency must be confirmed by the parent. an acceptable document; e.g., a lease, a utility bill, a voter registration card.
3. If a student's address is not the address of his/her parent(s) or legal guardian(s), the Building Principal shall consult the Census Office to confirm the procedures used in determining the student's current address. The Census Office shall then investigate and provide specific evidence with regard to of the child's claim to of residency.
4. If the evidence indicates that a student's address has been purposefully changed in order for him/her to attend a school in a district other than the one he/she is legally entitled to attend, he/she shall be immediately excluded from the schools of the District consistent with the law. transferred to the appropriate district.
5. Student registration shall not be delayed pending verification of the address. A verification and/or investigation shall take place after student registration has been effected, but before the student is admitted for attendance.
The revisions to these policies will be voted on by the Board of Education at their July 6 meeting.