OneLove Foundation Provides Vital Information on Signs of Abusive Relationships
Details

Category: Around Town
Published on

01 June 2017

Written by

Joanne Wallenstein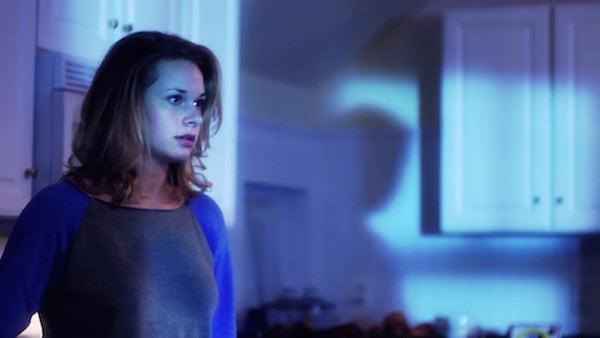 What appears to be a loving relationship can sometimes evolve into isolation, alienation and sadly violence. That's the subject of a disturbing film called "Escalation" that was viewed at the Scarsdale Library on Wednesday May 31. The movie and discussion that followed was hosted by the Teen Center who invited Sharon Robinson, founder of the OneLove Organization to lead the group in an exercise of identifying unhealthy relationships and helping victims safely extricate themselves from dangerous situations.
What's most confusing about these relationships is that abusers are often very charming and attractive and mask their need to dominate and control. They ensnare their victims in exclusive relationships, cutting them off from friends and then making impossible demands. Many of the victims are teens or in their early 20's and are too naïve to recognize the signs of abuse.
The film, "Escalation" depicts a relationship between two attractive college students. Initial infatuation evolves into a demanding, dangerous situation with tragic consequences after the girl breaks up with her boyfriend.
State Assemblywoman Amy Paulin has worked on many NYS laws to prevent domestic violence and she explained that the genesis for the legislation was the murder of heiress Anne Scripps Douglas who was killed by her husband in Bronxville in 1994 when she was only 44. The authorities refused to evict the man from their home after Scripps-Douglas went to them for help. Since that time Paulin has sponsored many bills to empower police and judges to protect victims of abuse.
In the weeks following a break-up, victims are especially vulnerable and should have protection and a getaway plan to safeguard themselves from abuse and violence.
Learn more about the signs of abusive relationships and what you can do to prevent them here:
Willy Wonka is a Hit at Scarsdale High School
Details

Category: Around Town
Published on

22 May 2017

Written by

Louisa Blatt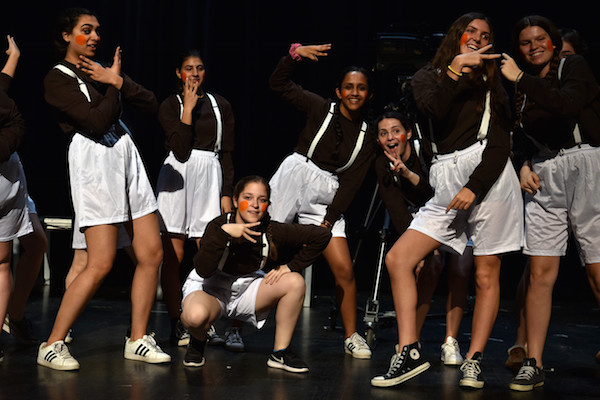 The SHS Senior Class production of the musical Willa Wonka was a hit on stage on May 19th, 20th, and 21st. It was a phenomenal production, and even the occasional misshaps added to the hilarity. The students did a wonderful job, and the audience was lively and full every day. Below are some photos of the cast in costume taken by Jon Thaler. You can see more photos of the play by clicking here.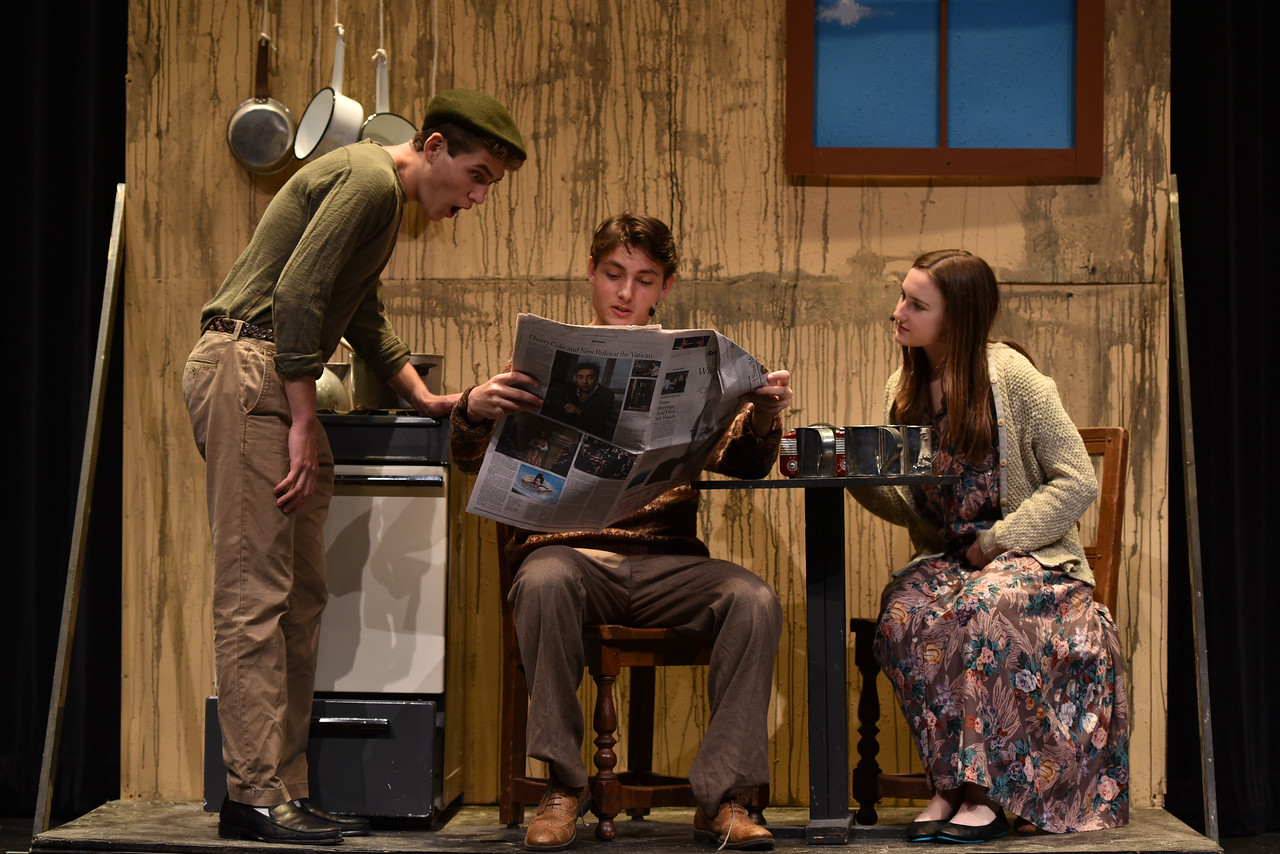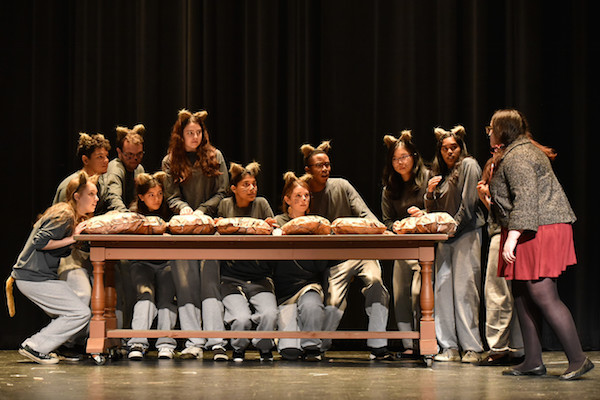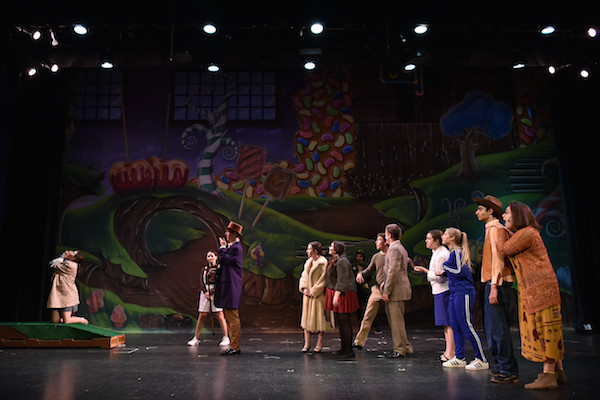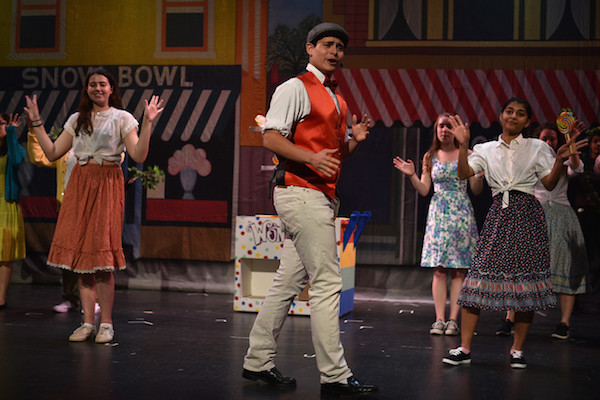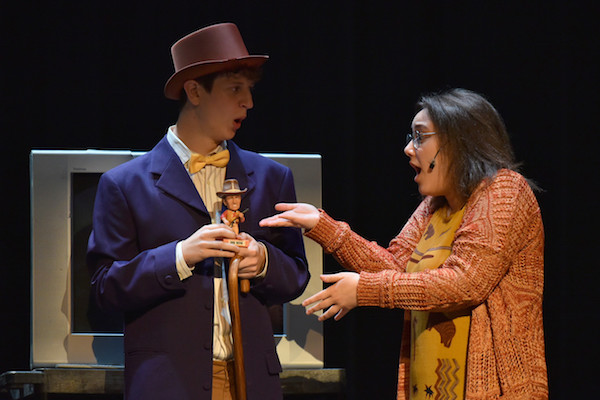 Eight Local Students Named National Merit Finalists
Details

Category: Around Town
Published on

10 May 2017

Written by

Joanne Wallenstein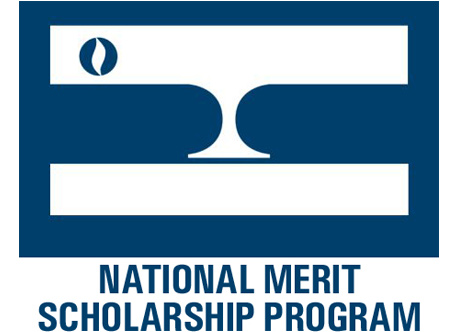 Eight students from Scarsdale are among the 2,500 students awarded $2,500 Merit Scholarships by the National Merit Scholarship Corporation (NMSC) this year. The 2,500 Merit Scholar designees were chosen from a pool of more than 15,000 Finalists in the 2017 National Merit Scholarship Program.
National Merit $2500 Scholarship winners are the finalists in each state judged to have the strongest combination of accomplishments, skills, and potential for success in rigorous college studies. The number of winners named in each state is proportional to the state's percentage of the nation's graduating high school seniors.

These scholars were selected by a committee of college admissions officers and high school counselors, who appraised a substantial amount of information submitted by both the Finalists and their high schools: the academic record, including difficulty level of subjects studied and grades earned; scores from two standardized tests; contributions and leadership in school and community activities; an essay written by the Finalist; and a recommendation written by a high school official.
Here are the names of the winners:
Edgemont High School:
Anshul Barnwal
Federico J. Reyes Gomez
Michelle Kim
Horace Mann School:
Christie Du
Scarsdale High School:
Zoe L. Ewing
Michael S. Landau
Keshave M. Rastogi
Lauren H. Singer
NMSC finances most of these single-payment National Merit $2500 Scholarships. Corporations and company foundations that sponsor awards through NMSC also help underwrite these scholarships with grants they provide in lieu of paying administrative fees. Scholars may use their awards at any regionally accredited U.S. college or university.
SHS Senior Class Presents Willy Wonka
Details

Category: Around Town
Published on

16 May 2017

Written by

Louisa Blatt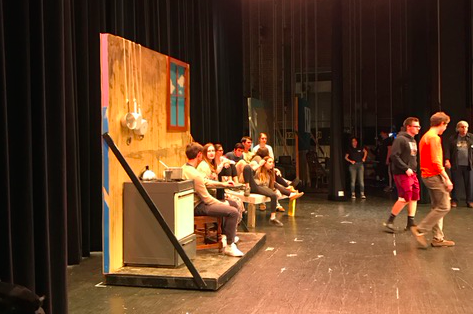 Get your golden ticket! It's a tradition at Scarsdale High School for the senior class to put on a musical and this year, the production is Willy Wonka, based on the famous book Charlie and the Chocolate Factory by Roald Dahl. Directed by Catherine Chan and Morgan Cochrane, with musical direction from Sofus Rose and Nivi Ravi, and choreography by Jessica Cohen and Zoya Binyaminov the show has performances on May 19th, 20th, and 21st.
The play will star Zach Brenner as Charlie Bucket, Jake Stiel as the chocolatier Wonka himself, and me as Mrs. Beauregarde who is definitely a star on the same level as Charlie and Wonka, 100%.
The senior class government nominated two shows to be this year's musical, and the senior class voted Willy Wonka as the winner. Speaking from my own background in theater, I was a little daunted by the selection. The show is very male and character actor heavy. Most of the leads in the show are played by men and dramatic productions in SHS tend to draw a much larger number of women. Also, many of the roles require accents and a fantastic sense of comedy. I was worried that we wouldn't have enough strong actors to cover the roles. Turns out, I underestimated my classmates. As soon as I heard Mollie Kerr do her german accent as Mrs. Gloop I knew that things were going to turn out alright.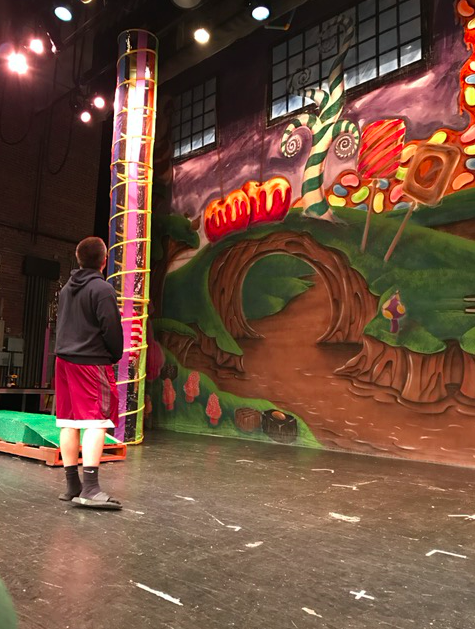 The best and worst thing about Willy Wonka is how well-known it is. Even if you don't know the musical, you probably know the story. Five kids and their guardians, many of whom take the word bratty to new heights, enter a chocolate factory and chaos ensues. During rehearsals, many of the scenes became much easier to learn because of this familiarity. Almost everyone knows the tune to the Oompa-Loompa songs and our Veruca, Caroline Kaufman, instantly knew how to scream that she wants it now. The problem arises in the pressure that comes with the audience knowing the characters already. "It's a little nerve-wracking to be playing such a well known character, especially with the accent," says Kaufman. It's scary to be aware that the audience has expectations, but from what I've seen the seniors are more than up to the challenge.
Another challenge the class has had to overcome is the deep dark pit known as scheduling. With a cast of more than a hundred and different levels of prioritization, you are literally never going to get a rehearsal everyone can attend. Even getting all of the speaking roles to come is a tall order. This means that for most rehearsals, somebody at some point is talking to an invisible person. Not only that, but there is also an added degree of difficulty in that access to the auditorium and the set itself has been difficult to obtain. We've got a week till our performances and we have only just recently been able to start using the auditorium stage. But at my old camp we started all rehearsals two weeks till the performance and if a bunch of screaming eleven-year-old girls can do it, then I have no doubt that a group of high school seniors can do it. Everyone has really pulled through so far, and so much of that is thanks to the student directors. "The hard work of our directors inspires us to 'make sure we memorize our lines and dance numbers" Says Thomas Jacobsen. We're all working not just to impress the audience, but also to build up our fellow castmates.
Whatever the difficulties, the show must go on. The cast has absolutely made the most of their less-than-perfect situation and no matter what happens it promises to be entertaining. The best part of putting on a play is never the performances. It's the rehearsals. Through my time working on Wonka I've gotten to know some people I had never really interacted with before, and I think that my experience here is universal. "It's really going to be a memory I will look back at for the rest of my life and I would definitely encourage underclassmen to do the play when they become seniors!" Says Nakul Srinivas (Mike Teavee).I know that the phrase "if you had fun, you won!" is a cheesy motto generally found on participation trophies, but it seems pretty applicable here. No, you can't "win" a musical, but you can win new friends, some chocolate, and a golden ticket if you're lucky.
Come check out the play on May 19th and 20th at 7:30 PM and May 21st at 2:00 PM in the Scarsdale High School Auditorium! Tickets are available for purchase online here.
Weekend Parade of Open Houses
Details

Category: Around Town
Published on

03 May 2017

Written by

Joanne Wallenstein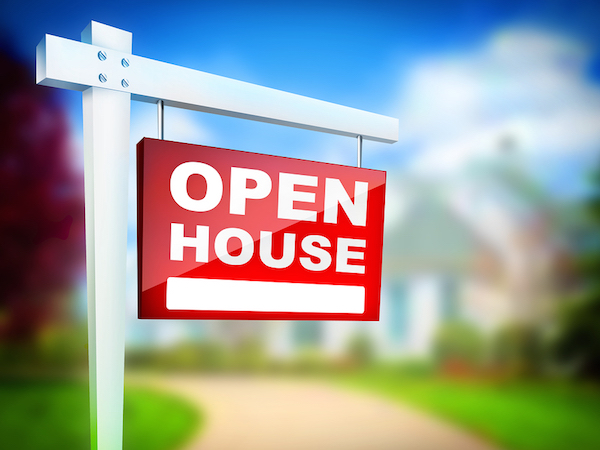 The spring market is lively this year, with strong demand for fewer homes on the market.... Especially for homes priced below $2,000,000. Take a look at the chart below which compares the first four months of this year with last, and note that the number of listings is down 17.8%.(Data courtesy of Elise Flagg at Houlihan Lawrence in Scarsdale)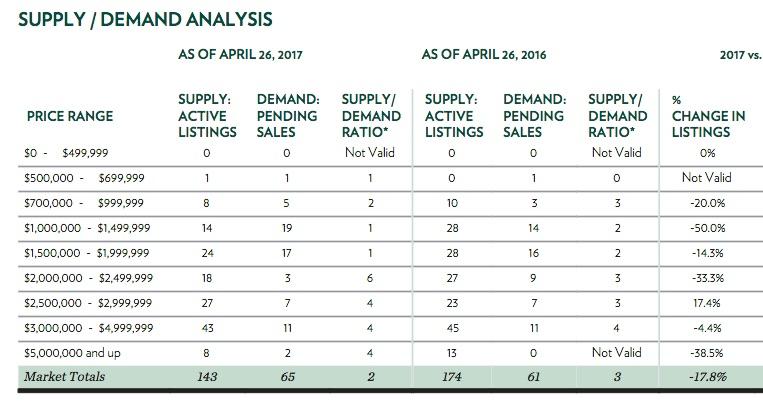 If you are in the market for a home in Scarsdale, check out our full complement of open houses this weekend:
Open Houses: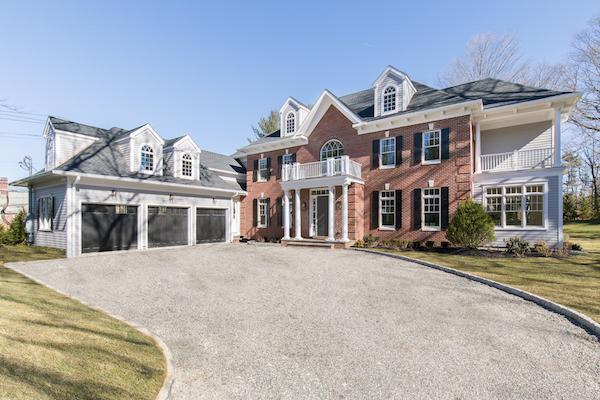 1 Burgess Road, Scarsdale
Open House Sunday May 7th : 1:00-3:00pm
Open House Saturday May 6th : 1:00-3:00pm

Magnificent brand new Georgian Colonial in Scarsdale's coveted Heathcote Murray Hill Estate neighborhood.

Offering 8400 square feet of exquisitely finished living space, this luxury residence features high ceilings, ideal open layout, spacious rooms, large windows, elegant millwork and the highest quality materials.
Listing Agents: Alicia Gold 914.844.2760 and Heather Harrison 917.299.7490 For more information click here.

List Price: $3,999,000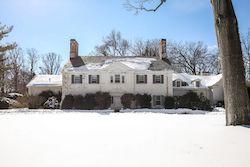 17 Morris Lane Scarsdale, NY
Open House Sunday 5/7 1:00 PM-3:00 PM

Perfectly set in coveted Murray Hill, this stately brick Colonial with slate roof, majestically sited on a lush 1.58 acre property accessed by a circular driveway is a dream come true.

The sweeping lawns are visible from all rooms in the house. Intricately carved moldings present a feast for the eyes. Scarsdale Office: 914-723-8877. Learn more here:
List Price: $3,450,000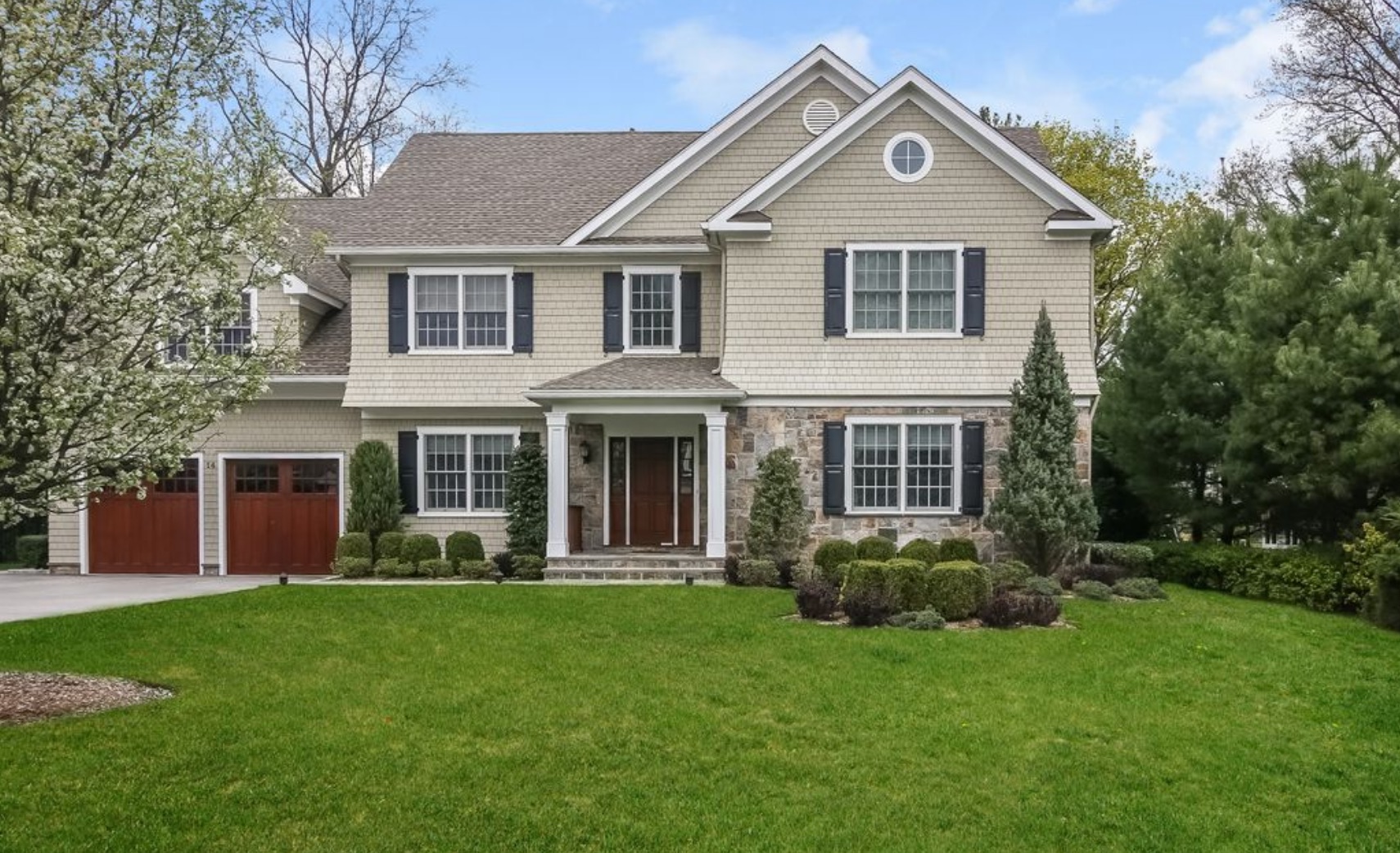 14 Continental Road Scarsdale, NY
Open House Sunday 5/7 2:00 PM-4:00 PM

Stunning, six years young Colonial and better than new! Substantially enhanced with sophisticated and upscale selections to meet the highest standards throughout.

Exquisite custom built-ins, wainscoting and crown molding, gorgeous hardware and superior bathroom accessories, radiant heated floor in master bath and more. Scarsdale Office: 914-723-8877. Learn more here.

List Price: $2,895,000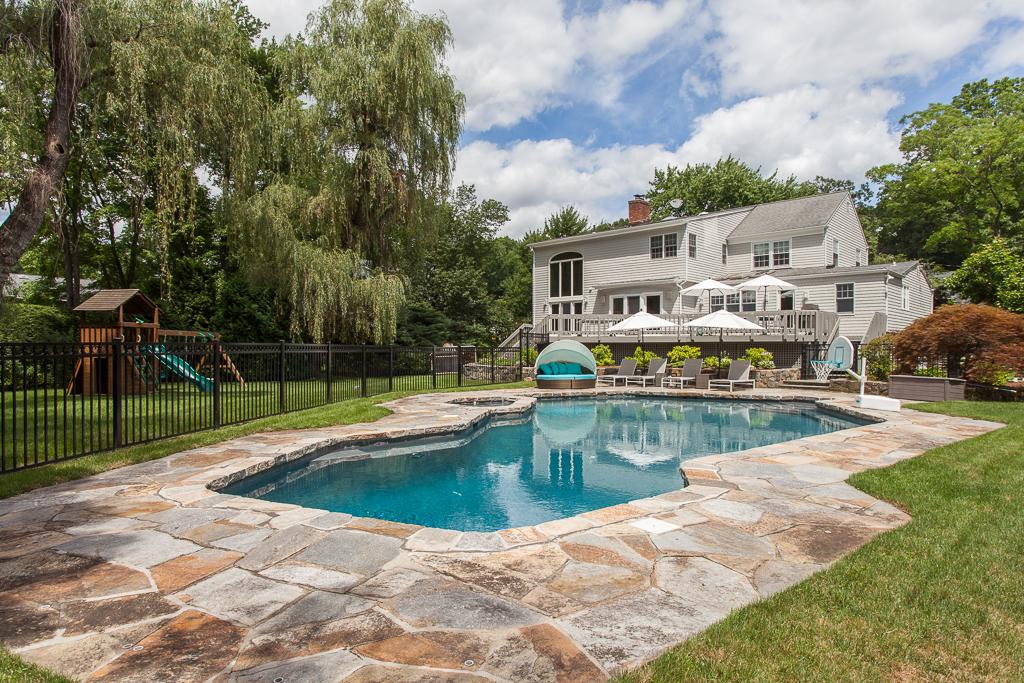 12 Kolbert Drive, Scarsdale
Open House Sunday May 7th 2:00-4:00PM

This modern colonial was extensively renovated on the interior and exterior in 2014 with the finest craftsmanship and design.

Move right in and enjoy this contemporary colonial w/every amenity imaginable including a gorgeous heated pool and spa on a lush .5 acre of park like property. Listing Agent: Heather Harrison 917.299.7490 For more information click here.

List Price: $2,595,000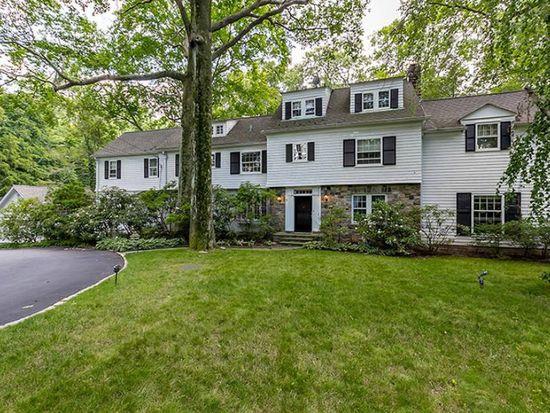 8 Murray Hill Road, Scarsdale
Open House Sunday May 7 2:00 to 4:00 PM

JUST REDUCED in time for Summer! Location and timeless elegance in this classic center hall Colonial on gorgeous property in Murray Hill! Move-in ready with 6 bedrooms, 6 full and 2 half baths, and a huge MBR Suite with 2 Full Baths, Marble Fireplace, Dressing Room with Built-Ins, Walk-In Closet and Office/Sitting Room. This "Has Everything" home features High Ceilings, Crown Moldings, Elevator, 2 sets of back stairs, Formal LR has Fireplace and Floor to Ceiling Windows, High End Custom Kitchen-SubZero/Viking/Bosch, Granite Countertops, The LR, DR and Library lead to deck for entertaining. Professional Office with

Separate Entrance, 2 car attached garage. Listing Agent: Stephen Rogalski Mobile: 914-391-9963. William Raveis Real Estate, 1 Palmer Avenue Scarsdale. Learn more here.
List Price: $2,250,000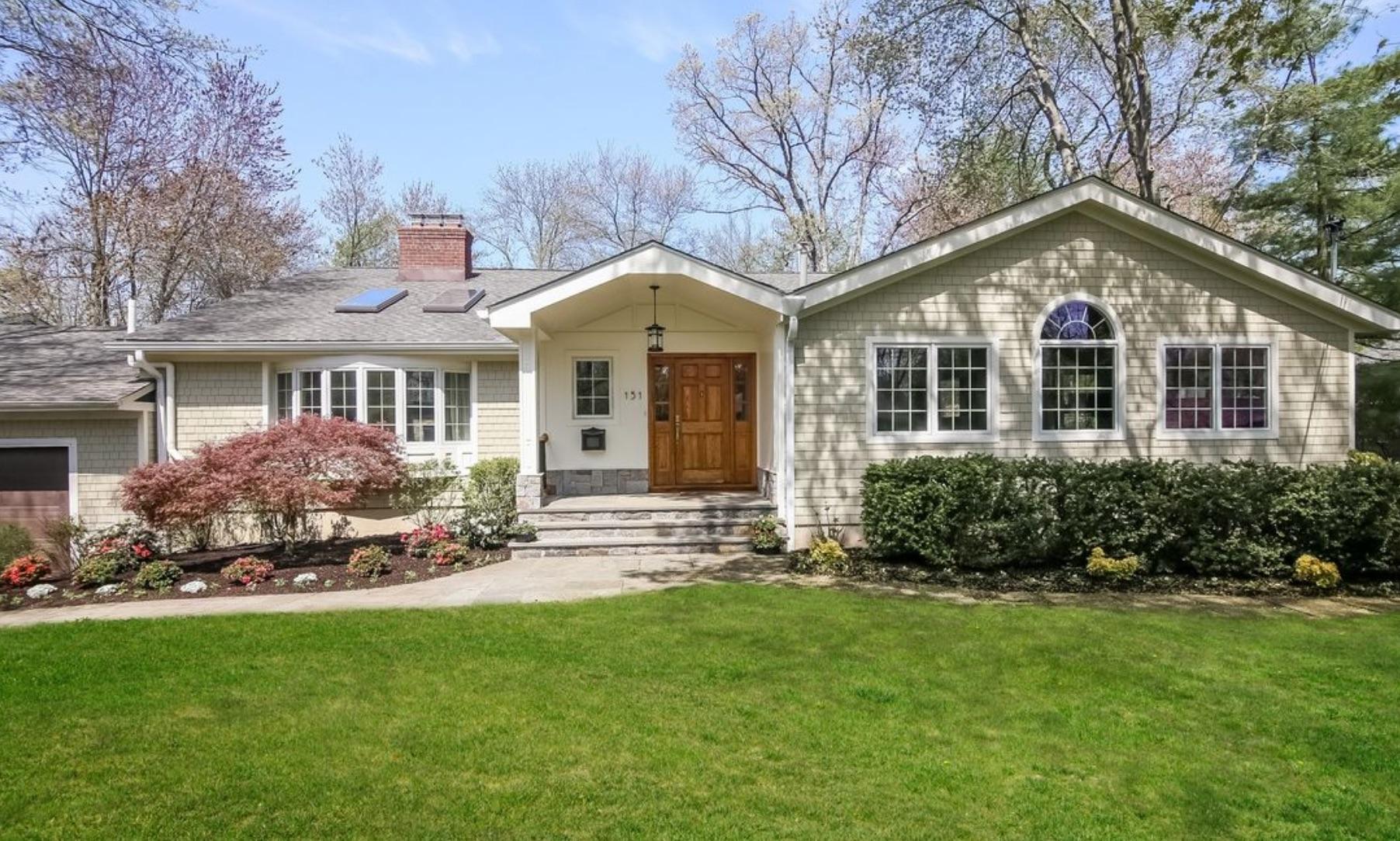 151 Rock Creek Lane Scarsdale, NY
Open House Sunday 5/7 2:00 PM-4:00 PM

Don't miss this fabulous light-filled, custom-renovated, open-plan four bedroom home in walking distance to Aspen Park, 5 Corners shopping and more.

The first level features a stunning formal living room with a stacked stone fireplace, a spacious family room with a cathedral ceiling (which could be a formal dining room). Scarsdale Office: 914-723-8877. Learn more here.
List Price: $1,950,000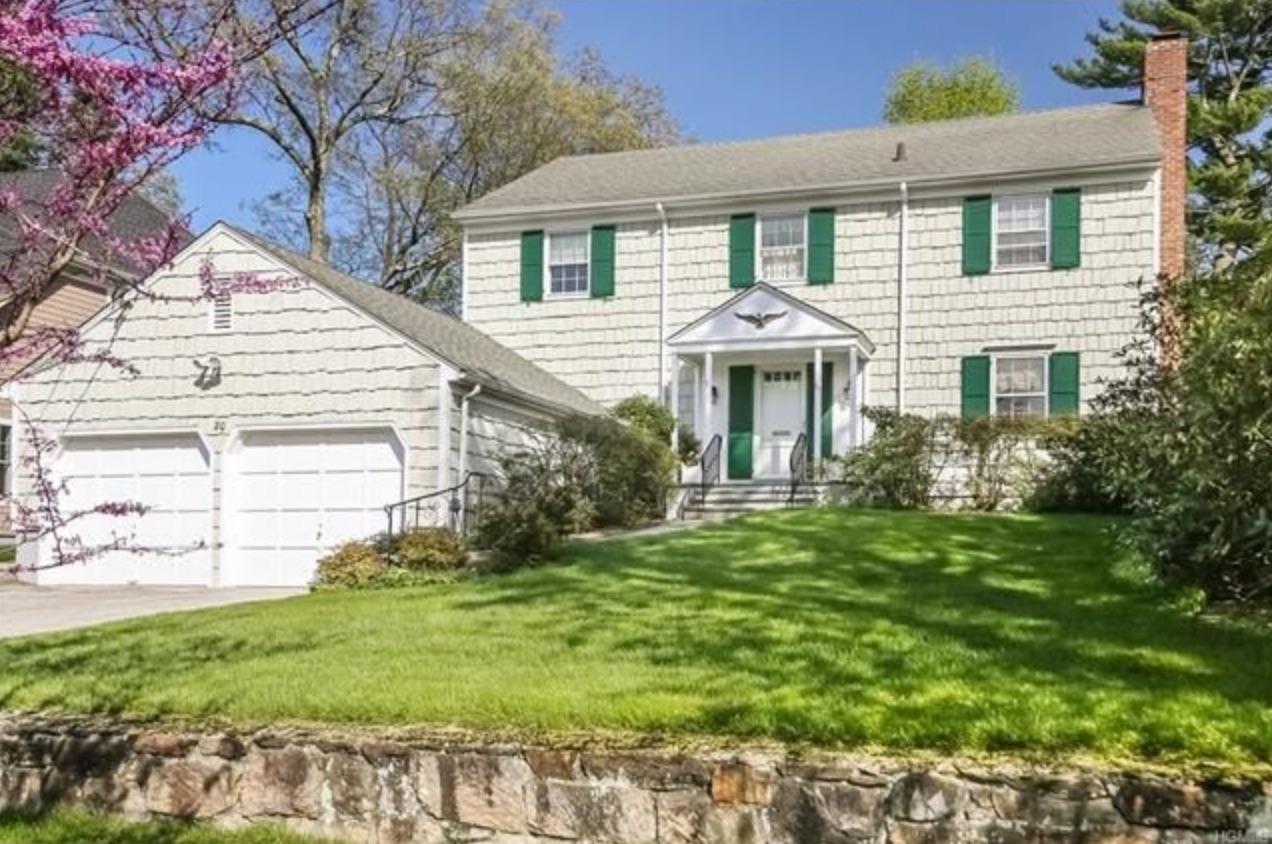 20 Montrose Road Scarsdale, NY 10583
Open House Sunday 5/7 1:00 PM-3:00 PM
Captivating and convenient Greenacres Colonial set on a picturesque .25 lush acre with gently rolling lawns and lovely landscaping!

Two blocks to the Greenacres School and an easy stroll to the Hartsdale train station and 35 minute express train to Grand Central Station. A perfect layout for comfortable living. Scarsdale Office: 914-723-8877. Learn more here.

List Price: $1,550,000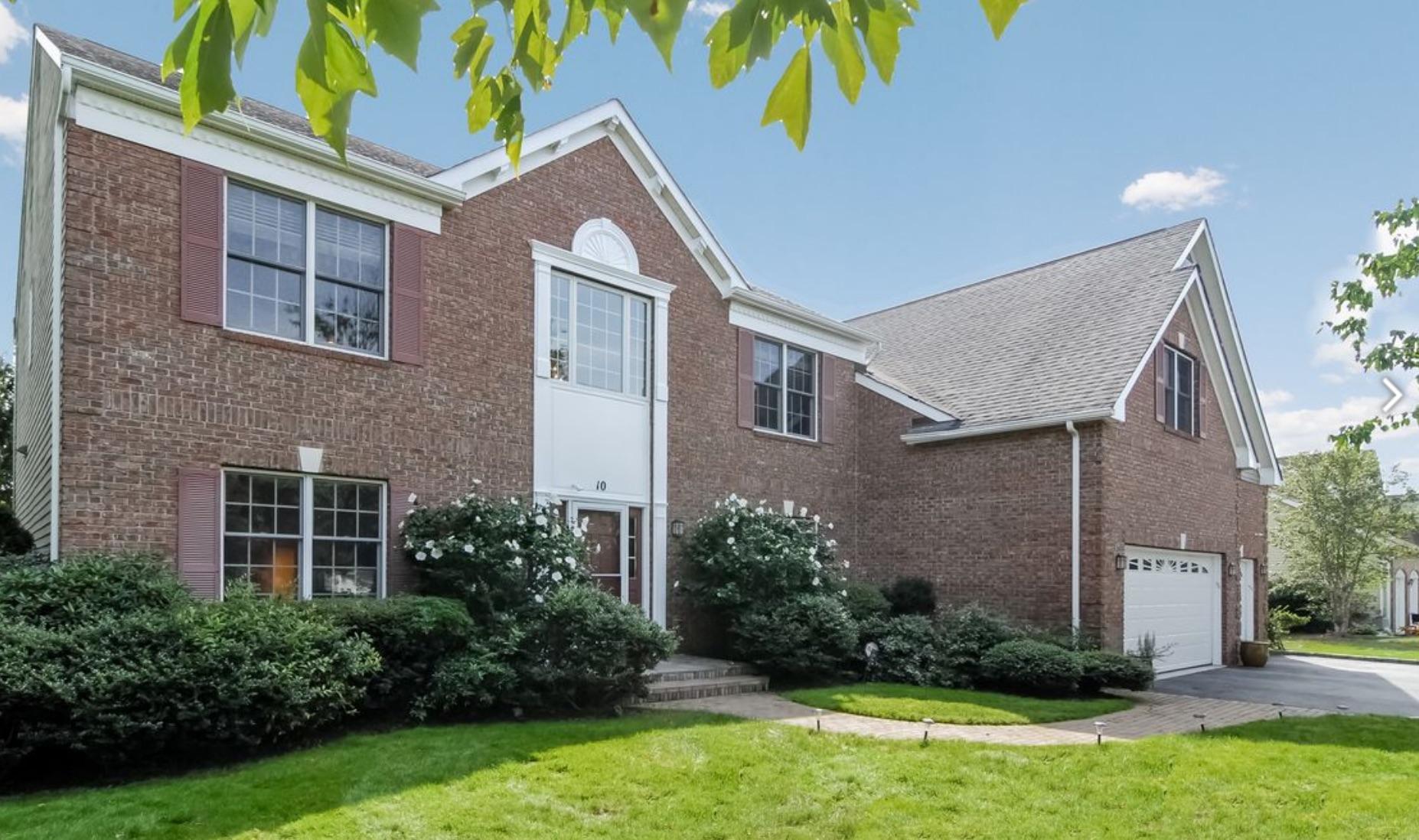 10 Tournament Drive White Plains, NY 10605
Open House Sunday 5/7 2:00 PM-4:00 PM

Entertain to your heart's delight in this pristine Center Hall Colonial built by Toll Brothers with many extras and recent updates!

New solar panels, new AC, new roofing, new deck, new generator, two new baths are just some of the major improvements made over the last two years. Sun-drenched, spacious with excellent flow. Scarsdale Office: 914-723-8877. Learn more here.

List Price: $1,299,000
11 Cider Mill Circle, Armonk
Open House: Sunday, May 7 2:00 -4:00 PM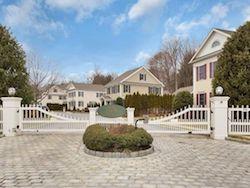 Relax in carefree elegant style in this 4 Bedroom town home located in the gated community of Cider Mill. This freshly painted sunny end unit is appointed with the finest finishes, including Christopher Peacock custom kitchen cabinetry, Waterworks fixtures, hardwood floors amd detailed crown and wainscot moldings. The gourmet kitchen has a 6-burner Wolf stainless steel gas range w/ hood and the adjoining den has a gas fireplace, custom built-ins and a door leading to a slate patio. The first floor home office is fully equipped with a built-in desk and bookcases and the oversized master bedroom suite boasts a gas fireplace, balcony, marble bath and a custom WIC and finishing it off, the lower level has a family room with a built-in wet bar and

entertainment center as well as a bedroom and an additional recreation area. Listing Agent: Stacy Miller mobile 914-523-0732, William Raveis Real Estate, 1 Palmer Avenue, Scarsdale. Learn more here.

List Price: $1,149,999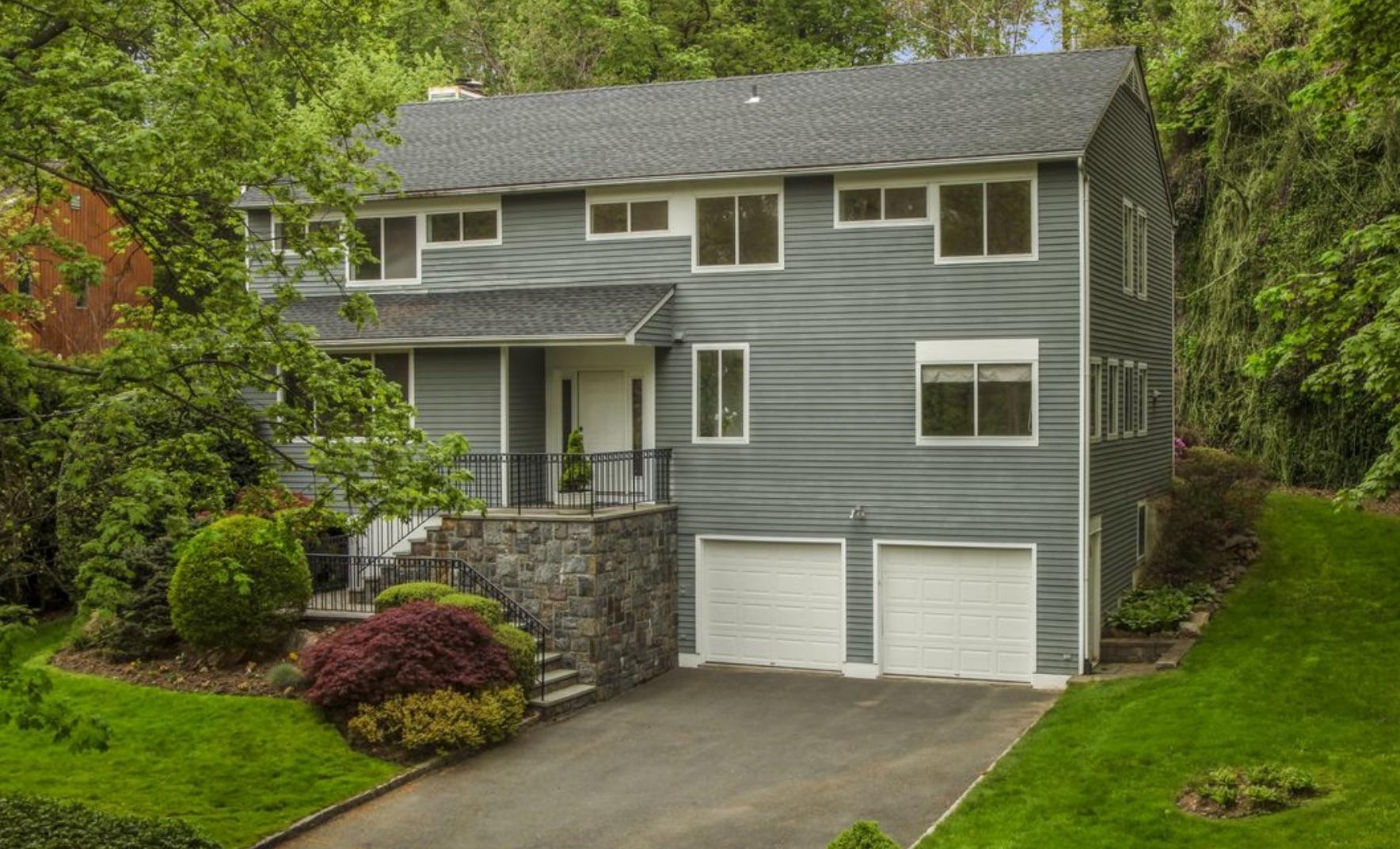 33 Hillair Circle White Plains, NY
Open House Sunday 5/7 1:30 PM-3:30 PM

Modern vibe Colonial seeks buyer with matching aesthetic! This sun-filled and open style home on coveted Hillair Circle may list as 3,240 square feet, but lives much larger!

Every room is very generously proportioned and positioned just where you want it to be, including a very large family room off the kitchen. Scarsdale Office: 914-723-8877. Learn more here.

List Price: $899,000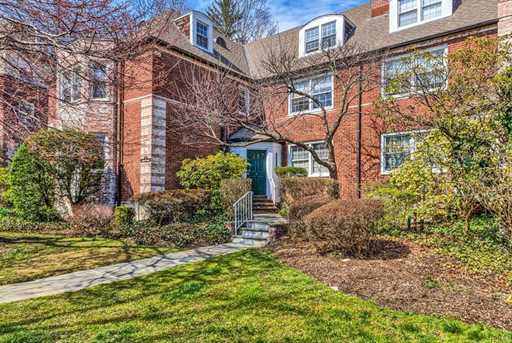 3 Campus Place: Unit 1A
Open House Sunday 5/7/17 12:00 - 2:00pm
This sun filled delightful 1 bedroom co-op fits the bill. You can bring along your dog and not worry about walking up steps! Located on the first floor with southeastern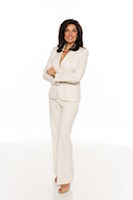 exposure. Hardwood floors, updated kitchen and bath! #65 bus on the corner of Underhill and Central will take you to the Scarsdale train station for your convenience. Contact Julia Ricciuti, RE/MAX Prime Properties, (914)-723-1212 or 914-391-6994, juliari@optonline.net, www.juliaricciuti.com.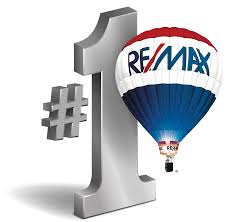 Learn more here:
List Price: $195,000, Maintenance $785 with Star of $130.