Shop Local for a Host of Holiday Gifts
Details

Category: Around Town
Published on

07 December 2016

Written by

Joanne Wallenstein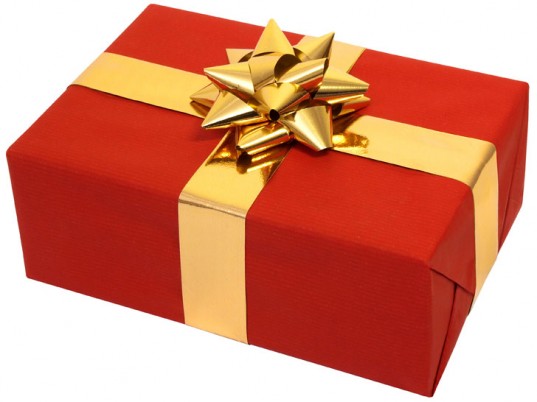 Shop Scarsdale for holiday gifts for all your favorite people, from family, to friends, teachers, helpers and more. See recommended gifts from this select group of local merchants:
Current Home is the place to find the perfect gift for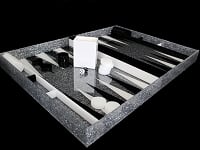 everyone on your list. Looking for something unique and special? Feast your eyes on this gorgeous acrylic backgammon set! Not only is this ancient game fun for the whole family, this set will look beautiful when not in use and simply on display in your home. Comes complete with a set of dice, chips and cups. Other colors available. If you're looking for a gift that is more person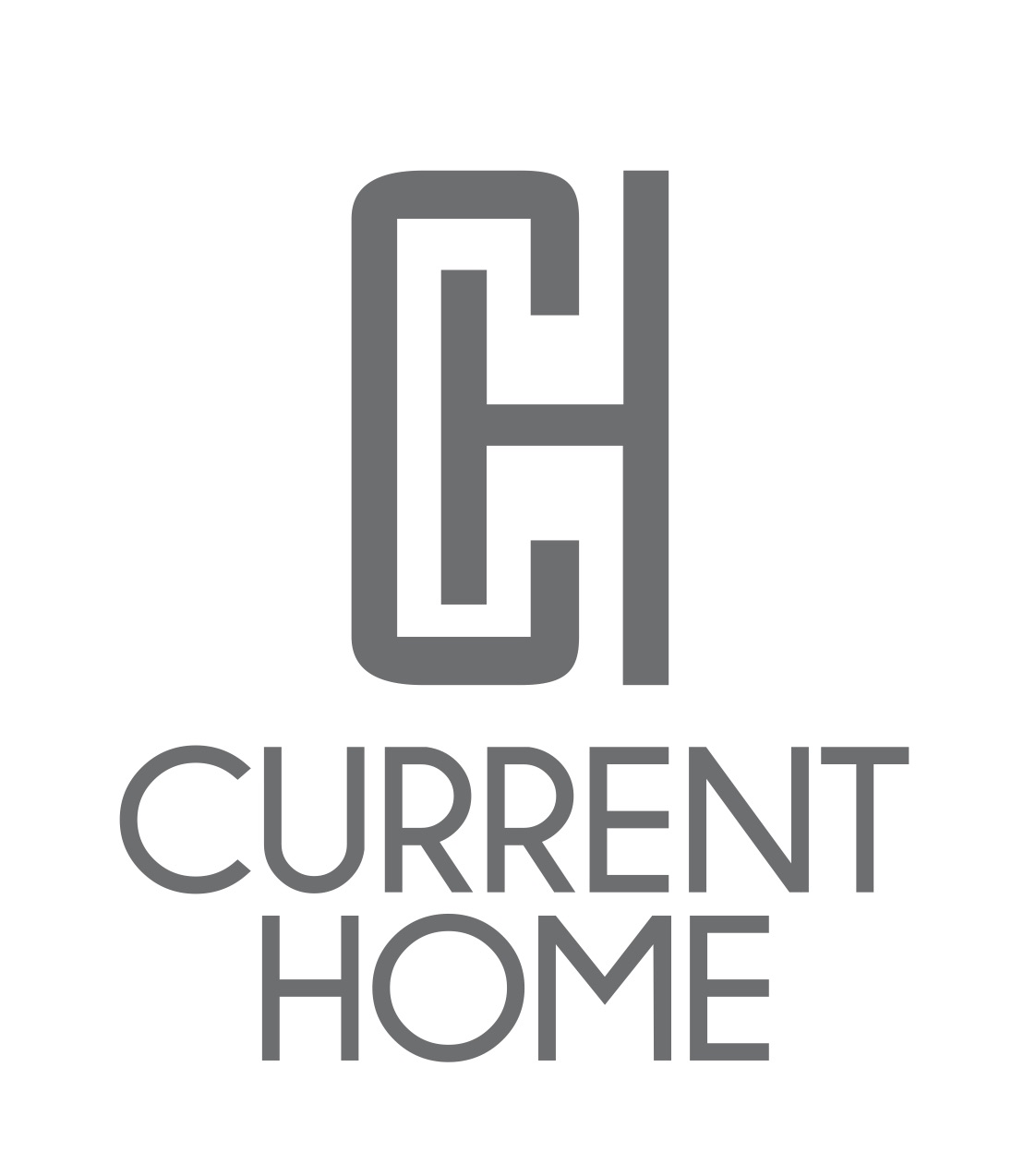 al, they offer customized throw blankets that everybody loves. Stop by the store to see their many other options for holiday gifts.
Current Home,1096 Wilmot Road in the Golden Horseshoe Shopping Center, 914-723-2462, www.currenthomeny.com.
Daniele Trissi, one of Westchester's most prestigious jewelry stores carries handmade 18k gold and platinum jewelry, with diamonds and precious colored stones. Also find exclusive watch brands including Breguet, Carl F. Buche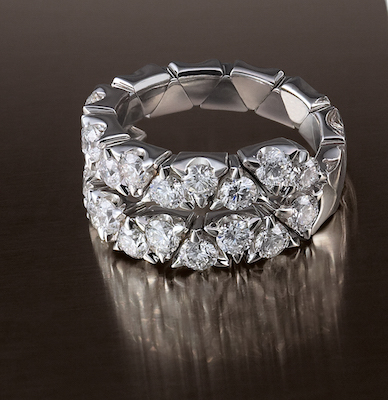 rer and Parmigiani.
Diamo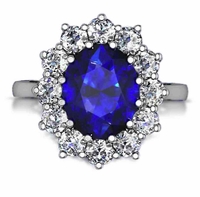 nd band: Hand made 18k white gold double row flexible ring, set with 20 full cut diamonds, F color VVS. 2.75kt total weight. $8,900.
Sapphire ring: Hand Made Platinum ring, set with one non-heated blue Ceylon sapphire, 10.32kt, total weight, and 12 full cut diamonds, 3.50kt, H, VS1.$95,000.
Daniele Trissi, 14-16 Spencer Place, Scarsdale, (914)723-4500, www.danieletrissi.com.


Eye Gallery: Mirrors, mirrors, mirrors! Come into the Eye Gallery in Scarsdale for these shades plus many other new sunglasses and regular optical glasses too. Sunglasses make the best holiday gift! Check out these new shades:
(Top to bottom: Chanel, Barton Perreira, and Dita) Priced from $375 and up.


Eye Gallery of Scarsdale, 8 Spencer Place, Scarsdale. (914) 472-2020,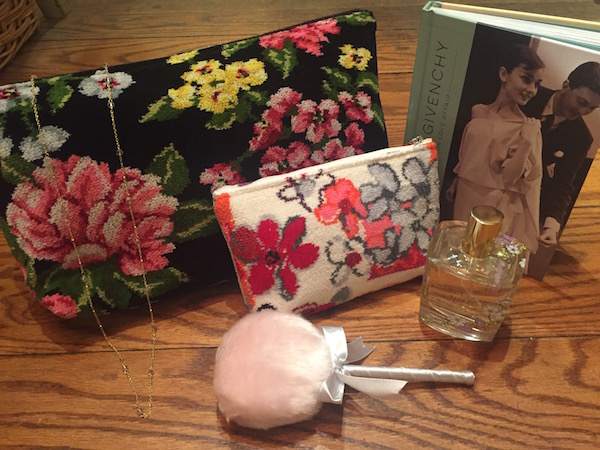 La Dentelliere is a European-inspired emporium featuring an abundance of items of elegance, grace and charm, all hand selected by the owner Michelle Anderson. In this extraordinary boutique you can find unique gifts, Florentine chandeliers, Limoges, jewelry and quality table linens from France and Italy. There is always a large display of unique picture frames, ready made and custom dried florals, Provence pottery, French antique tole teapots and decorative hand painted trays. Aromatherapy is prominently featured with room diffusers, atomizers, candles and potpourri. Wine accouterments, bar and table glassware, tabletop, home accessories and men's gifts are also offered.
La Dentelliere, 20 East Parkway, Scarsdale, (914) 723-2902
Valsey and Me offers single use soaps, handmade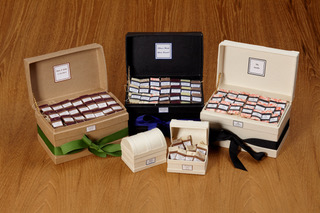 from olive and natural essential oils. Individually wrapped, they can be customized with a name or a phrase for personalized gift-giving. Choose from eight unique scents: Apple cider, lavender oatmeal, milk almond and honey, white grapefruit, strawberries and cream, cinnamon orange, lemon verbena and cranberry rose. You can mix and match the scents or order exclusively one. In honor of Valsey and Me's 10th anniversary, customers are being treated to 25% off all soap orders before December 20th. Visit www.valseyandme.com and enter code Holiday10583 at checkout.
Wyatt Lily: Holiday and custom gift ideas for
everyone on your list, newborn to 14. Owner Rachel Uchitel hand-picks inventory, paying special attention to fabric quality and fit. Plus, check out their award-winning gift collection - New York magazine named them "Best Kids Presents," and the store has also been featured in People Magazine, Moms Magazine, and Stroller Traffic. See their custom clothing for the perfect unique gift for your favorite littles! Peruse their Instagram feed for the latest styles, then call or come on by to shop. They can't wait to meet you!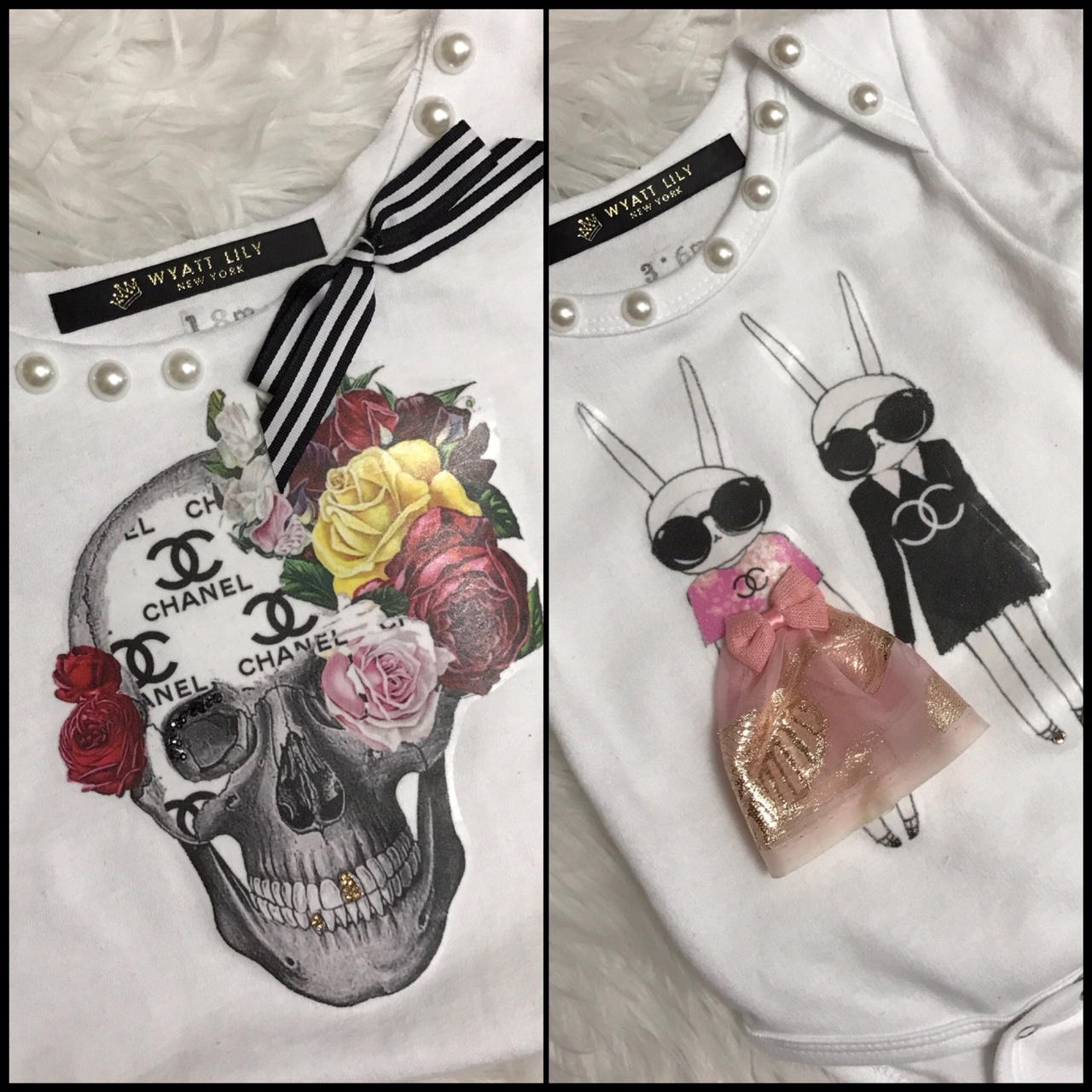 Limited edition, private label fashion onesies and baby tees for the chicest baby on the block! Newborn to 24M, onesies, 12M to 24M, tees $38
Wyatt Lily, 1 Chase Rd, Scarsdale, 914-472-1930, WyattLily.com.

Zachys: 'Tis the season... to gift wine! Impress the wine enthusiast in your life with Gifts By Zachys: Curated Gifts, Delivered; three-bottle wine packages hand selected by the staff that are guaranteed to satisfy. With over 15 gifts to choose from, which vary by region and varietal, they recommend these selections with a little "holiday flare!" Featuring a bubbly, white and red, our themed "Holiday Packages" begin at $75. Visit Zachys in-store or online to shop the full selection.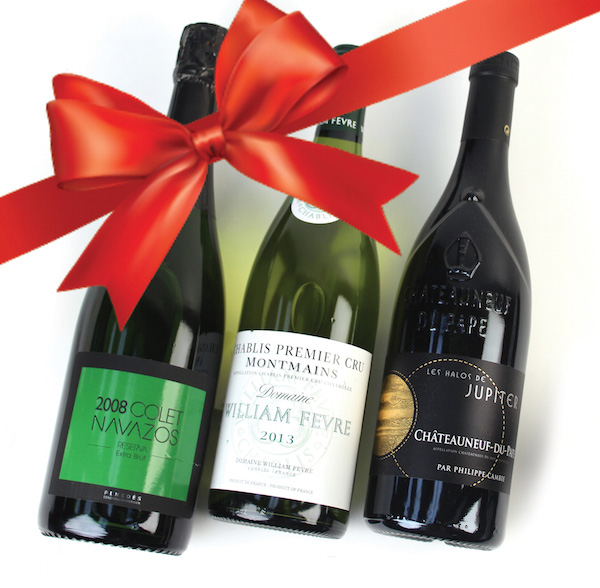 Featured Selection:
Premium Holiday Package (#406756)
Colet Navazos Cava Brut Reserva 2008 (92WA)
Chablis Montmains William Fevre 2013 (92WE)
Chateauneuf du Pape Halos de Jupiter Philippe Cambie 2008 (91 SWJ)

Zachys, 16 East Parkway, Scarsdale, (914) 874-8000.

Skunks, Coyotes and Vultures...Oh My!
Details

Category: Around Town
Published on

30 November 2016

Written by

Stacie M. Waldman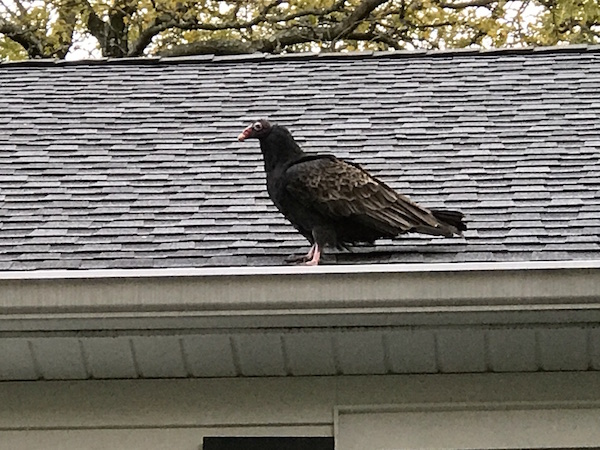 For a highly-populated semi-urban village like Scarsdale, there sure is plenty of wildlife around these parts. Deer, coyotes, raccoons, skunks, opossum, foxes, bats, wild turkeys, turkey vultures, squirrels, rats, mice, various birds and even snakes make appearances in the 'dale. Many of these creatures are positively received by residents but some become a nuisance or are a threat to our pets, our kids and ourselves. Others just have a bad ol' reputation. So, when do you call village animal control? When do you call a private trapper or wildlife removal service? When do you just agree to cohabit outdoor space with the animals and enjoy the fact that we actually still have wildlife in these parts?
The Village of Scarsdale employs animal control officer, Phil Santore who you call any time you can use some help with a wildlife issue. If he can't help, he'll refer you to a private trapper who can. "We're always there to come out and help determine if further assistance is needed or if we can safely and properly help you deal with an unwanted animal." Mr. Santore has helped people shoo trapped birds out of houses, for example, but emphasized that each case is individual. "You can always call us to assess the situation," he acknowledged. Anything complicated will require a professional trapper and sometimes prevention needs to be put in place as well. Village animal control mostly deals with loose dogs and Mr. Santore encourages all residents to license and register their dogs because they can help if the dog goes missing.
"A couple of years ago we had an unprecedented number of calls about coyotes," Mr. Santore remarked. "However, unless they're posing a threat to people, and they rarely are, they're here to stay. They're not innately dangerous and if they or any other animal don't pose a threat to people, they are left alone. They live here, too, and are often found near water sources. I usually tell people if they see a coyote just to keep an eye on small pets and kids in the backyard or be outside with them. They're snatch-and-get-away animals and only pursue small prey." What about that raccoon in your driveway at 4 PM? "You can call us if you think a wild animal is rabid," he said, "Although an animal like a raccoon spotted during daylight hours does not necessarily mean it's rabid. There are other signs like foaming at the mouth and disorientation that will make us suspect rabies and at that point we would dispose of the animal. Otherwise, we do not remove animals from their natural habitat." In regards to animals killed by vehicles, Scarsdale Sanitation takes care of cleaning that up unless the turkey vultures get to them first.
I also spoke with private trapper Jim Dreisacker who said he gets different calls, depending on the season: squirrels and other rodents in attics in the colder months, woodchucks and groundhogs in the spring, raccoons in crawl spaces during their breeding months and bats in houses during the summer. "Bats have the potential to be rabid so you always want to call a professional for that." He also gets calls about skunks that can stink up crawl spaces if they encounter another skunk. "Skunks aren't dangerous and they only spray when imminently threatened," he said.
Mr. Dreisacker gets hundreds, if not thousands, of calls about raccoons; however, they can't all be relocated so he recommends locking garbage cans to deter them from feasting on your discarded food. He gets calls about birds (including owls) in chimneys and recommends chimney caps to prevent this from happening. His strangest call was for the removal of 24 squirrels in three days only to find out the previous owner had been feeding the squirrels who had had gnawed holes through doors. "There's a lesson here," he said. "Don't feed the wildlife!"
Colorful stories of wildlife abound in Scarsdale

Theresa Harpster came upon a bunch of turkey vultures eating something on Madison Road in Edgewood. "We took pictures of them out of our car's sunroof like we were on a safari," she mused. "Then there was the wild baby mouse that my kids found. We kept him in a cage for a month so he could grow until the vet said we could release him. Yup, we brought him to a vet. Then he escaped in our house. It did not end well for the mouse!" Her favorite story, however, is what her 10-year-old daughter said to her after a walk back home after dark. "We have to be very quiet during our walk because then maybe we can observe a raccoon in its natural habitat - a garbage can."
Christine Weston has had a few birds/animals in her chimney including a small owl that her husband had to gently hold and bring outside. "Then there was a large bird, most likely a hawk, that injured itself when it apparently tried to kill a small rodent and crashed into and broke a window! We've also had a coyote in our backyard," she said.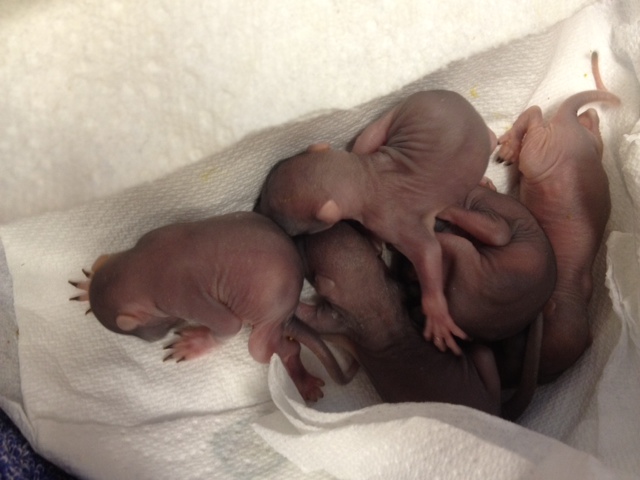 She eventually had to put chicken wire around her chimney because animals kept getting in there.
Sarah White was removing a branch off her lawn after a storm when she encountered five little hairless, barely identifiable creatures (see photo). "I had no idea what to do or what they were so I called the Weinberg Nature Center. They told me to put them in a warm box so I lined a shoebox with paper towels and made them a hot water bottle so they'd stay warm. Then a nice nature lady came and took them to the Weinberg Nature Center where they made a home in the squirrel hutch. (They were squirrels.) They were cared for there until they were old enough to release back into the wilds of Scarsdale."
If you find baby wildlife in Scarsdale, you can call the Weinberg Nature Center or Greenburgh Nature Center for assistance. The Weinberg Nature Center website has very helpful information regarding the proper actions to take when discovering sick, injured or abandoned wildlife.
And could there be a better way to end a story about Scarsdale wildlife than a contribution from Scarsdale poet laureate Deborah Skolnik?
While driving on Mamaroneck
much to my fear
across the street bounded 3 jumbo deer!
The trio scared me right out of my Guccis
Had they been having hot drinks at Balducci's?
They seemed to be headed for WRT
So a treasonous thought occurred to me:
I hate to sound sorta cynical, or shrewish...
But psst...Saint Nick...your reindeer are JEWISH!
SHS Sends Five to NYSSMA Festival and Three to Soccer Sectional Award Dinner
Details

Category: Around Town
Published on

16 November 2016

Written by

Joanne Wallenstein
Five Scarsdale High School students have qualified to take part in the New York State School Music Association (NYSSMA) All-State Festival December 1-4. The Festival culminates in an All-State concert, held at the prestigious Eastman Theater of the Eastman School of Music in Rochester.
The students, pictured above from left to right, are:
Amy Bi - alternate
Kelsey Chin - band
Ananta Wadhwa - chorus
Rhea Khotari - orchestra
Sofus Rose – chorus
Scarsdale Sends Three to Soccer Sectional Award Dinner
On Monday evening, November 14, three Scarsdale varsity A girls soccer players were honored at the 2016 All Section awards dinner at Colonial Terrace in Cortlandt Manor, NY. The dinner is an annual event each fall that recognizes the top high school female soccer players in Westchester, Rockland and Putnam counties. Each player who is honored has her name called, receives a plaque and a brief synopsis of the player's strengths as a soccer player, typically written by her high school coach, is read aloud. 2016 was another successful season for Scarsdale's girls varsity A soccer team, with a second consecutive league championship followed by a tough 1-0 loss against North Rockland in the first round of the playoffs. For the Raiders, Sophia Mohlulis and Allison Stafford were each named All Section and Kate Donovan received All Section honorable mention. For Donovan and Mohlulis, both seniors, it was their second time being honored at the awards dinner, each having been named All Section honorable mention as juniors in 2015. For Stafford, a sophomore and one of only a small number of underclassmen to be named All Section, it was her first award. Accompanied by varsity high school coach Mindy Genovese and assistant coach Kiera Fox, it was a proud and enjoyable evening for the players, the coaches and their parents.
Two Honored for Service to Scarsdale by SFCS
Details

Category: Around Town
Published on

22 November 2016

Written by

Joanne Wallenstein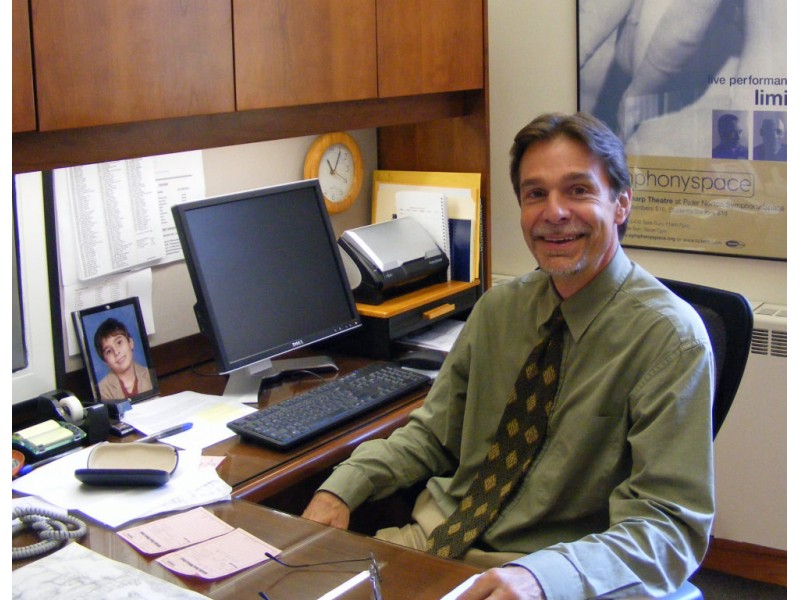 Two long time Scarsdale employees, Christopher O'Brien, Director of Information Services for the Village of Scarsdale, and Christopher Renino, Assistant Principal at Scarsdale High School, will be the recipients of the first Annual Thomas Sobol Award for Service to the Community. They will be honored at a luncheon to be held at the offices of Scarsdale Edgemont Family Counseling Service at noon on December 8. The announcement was made by SFCS Board President Kathy Steves on November 17th. Scarsdale Edgemont Family Counseling Service is the sponsor of the Award.

Dr. Sobol was one of the nation's leading educators who, from 1971-1987, served as Scarsdale's Superintendent of Schools, then as New York State Commissioner of Education from 1987-1995, and subsequently as Professor of Education at Columbia Teachers' College, until his retirement in 2006. The New York Times characterized Dr. Sobol as a "fervent advocate for imposing broad academic standards, subsidizing poor urban districts, empowering parents and teachers to make policy, and promoting a multicultural curriculum." He firmly believed that educational excellence in the classroom must be combined with support at home and that ALL children should have the opportunity to learn.

While in Scarsdale, Dr. Sobol was instrumental in helping to establish the Scarsdale Community Youth Service Project, a unique collaboration between the Village and the Schools and administered by SFCS, providing significantly to the well-being of students in the Middle and High Schools. "The purpose of the award is to recognize two employees who work in Scarsdale, one from the Village and one from the Schools, for their distinguished service to the community over a period of years, who like Dr. Sobol, set an example of professional skill and loyalty to the community" said Bill Miller, SFCS Board Treasurer and one of the organizers of the Sobol award. "This would convey to the people who work in Scarsdale that its residents appreciate their efforts, and at the same time honor the memory of Tom Sobol."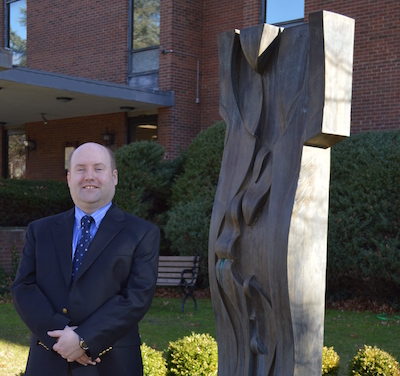 Christopher O'Brien has faithfully served the Village's Information Technology Department for the last twenty-seven years. He began working for the Village of Scarsdale on a part time basis in 1989 and was appointed as a full-time employee in 1992. Christopher's leadership abilities and technological vision for the Village's future led to his promotion to the position of Director of Information Services in 2001.

"Christopher is known for his respectful manner, modest disposition, and readiness to serve. His helpful style and analytic abilities are significant and many of his initiatives have enhanced the delivery of services to the greater Scarsdale community" said Scarsdale Village Manager Steve Pappalardo. Pappalardo went on to say "Christopher was ahead of his time when he created and designed the Village's website over two decades ago." "The Village was one of the first municipalities in Westchester to have its own website." Additional accomplishments credited to O'Brien include drafting and implementing the Village-wide Computer Implementation Plan which prompted the automation of all the Villages' major departments, including the Recreation Department registration process. "Christopher's hard work, dedication and expertise over the course of several years proved fruitful. His plans and understanding of technological systems have benefitted not only the Village, but the greater Scarsdale community."

Chris Renino has been a member of the Scarsdale School District for 32 years. He served as a teacher and Chair of the English Department at Scarsdale High School before joining the administrative team in 2011. As a teacher, Chris was known for his thoughtful instruction and deep scholarship. Chris edited the Macbeth unit in a set of teaching materials entitled, Shakespeare Set Free that was published by Simon and Shuster in 1993. He was a Master Teacher at the Folger Shakespeare Institute in 1996. Chris also served as the adviser to the Book of the Month Club and the AFS Club, as well as on various committees throughout his years at the High School.

Chris was described by Scarsdale School Superintendent Thomas Hagerman as "A deep thinker, writer, and scholar," highlighting Mr. Renino's many published articles, workshop presentations and novel, The Way Home is Longer, published in 1997. Dr. Hagerman went on to say "Chris's accessibility and approachable demeanor have helped him foster deep relationships with many of his colleagues in the faculty and administrative team. Teachers and administrators frequently seek Chris out for guidance on a range of matters, trusting his experience, judgement, wisdom, and humanistic approach. In both his teaching role and his current administrative position, Chris is respected and beloved by students and colleagues alike."

SHS Principal, Ken Bonamo, stated, "As a member of the administrative team, Chris has encouraged personal connections and enriched our work as professionals. Chris is incredibly well respected by his colleagues on the faculty, not only because of his long tenure as a teacher and Chair in the High School, but also because of his careful consideration of issues and desire to achieve consistency, clarity, inclusivity, and humanity in our school's policies and practices."

Following his tenure as State Commissioner of
Education, Dr. Sobol returned to Scarsdale and served as a Board member of SFCS, chairing its Long Range Planning Committee where his final report was well recognized for its perception and written eloquence. In 2007 he was the recipient – with his wife Harriet – of the SFCS Open Door Award for service to the Community. Dr. Sobol passed away on September 3, 2015 after a long and valiant battle with Parkinson's Disease.
Scarsdale Library to Host Taping of Person Place Thing with Guest Maxwell Krohn SHS'95
Details

Category: Around Town
Published on

09 November 2016

Written by

Joanne Wallenstein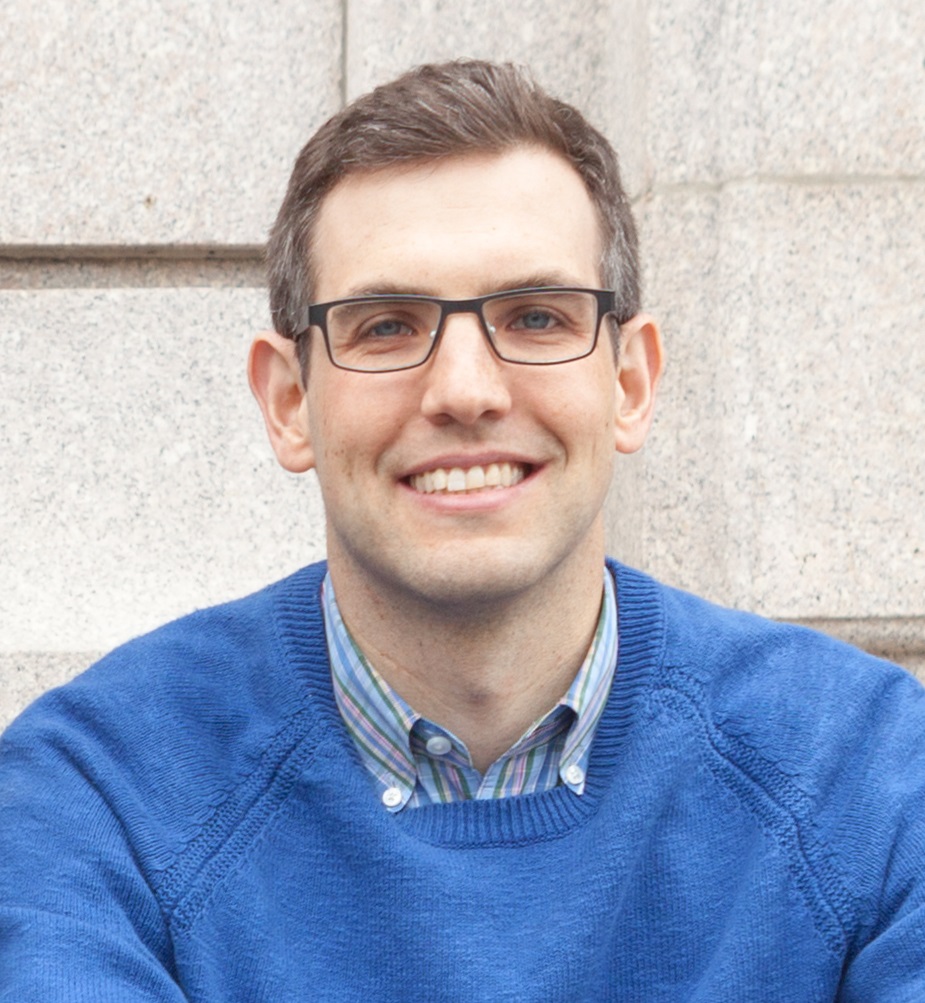 Randy Cohen will bring his radio program, Person Place Thing, on the road with a taping at the Scarsdale Public Library on Saturday, December 3, at 11.am. Cohen's guest will be Scarsdale native Maxwell Krohn.

Krohn was the Chief Technology Officer and co-founder of TheSpark.com, SparkNotes.com and OkCupid.com. A 1995 Scarsdale High School graduate, Krohn earned degrees from Harvard and MIT. Most recently, he co-founded Keybase.io, a service that enables people to easily encrypt, decrypt and send secure messages.

Person Place Thing is an interview show, based on the idea that people are particularly engaging when asked to speak about something they care about. Guests on the show talk about one person, one place, and one thing of importance to them. Randy Cohen, former New York Times writer of The Ethicist column, has interviewed more than 150 guests for his program, including Hank Azaria, Roz Chast, Julianne Moore, and Andrew Ross Sorkin.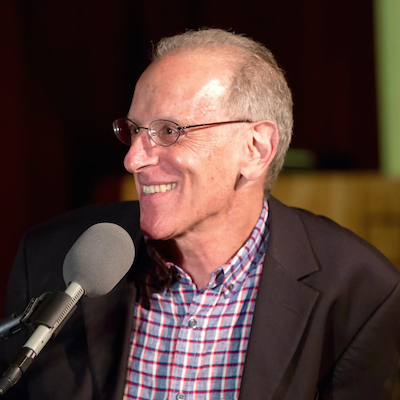 "We were honored when Randy Cohen approached us about taping an episode of Person Place Thing at the Scarsdale Library and were delighted when Max Krohn agreed to be the featured guest," said Library Director Beth Bermel. "We are looking forward to an entertaining morning at the library."

The taping is free and open to the public, but registration is required as space is limited. To register, visit scarsdalelibrary.org, or call the Reference Desk at 914-722-1302.