Teardowns Abound in Fox Meadow
Details

Category: Around Town
Published on

01 September 2016

Written by

Joanne Wallenstein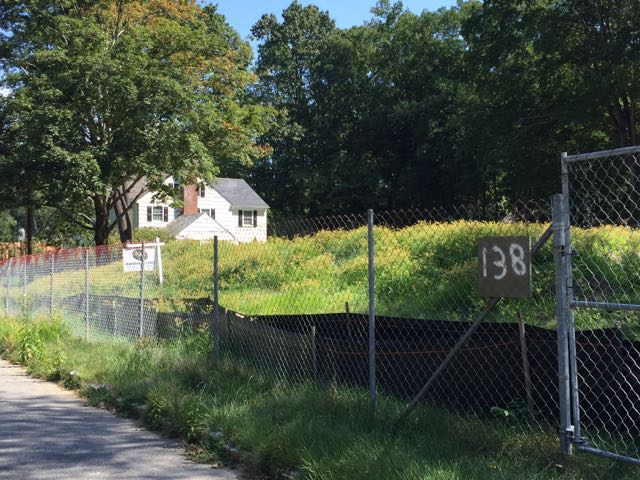 Between the Con Edison repair, the road repair and multiple teardowns, Fox Meadow Road looked more like a third world footpath than a bucolic byway this month. The road was torn up, and large construction vehicles blocked traffic from Scarsdale Village to Fenimore Road.
Builders are busy demolishing small homes and building grand ones in the hope of attracting buyers with deep pockets.
Here's what we saw:
At 138 Fox Meadow Road, a pink ranch on .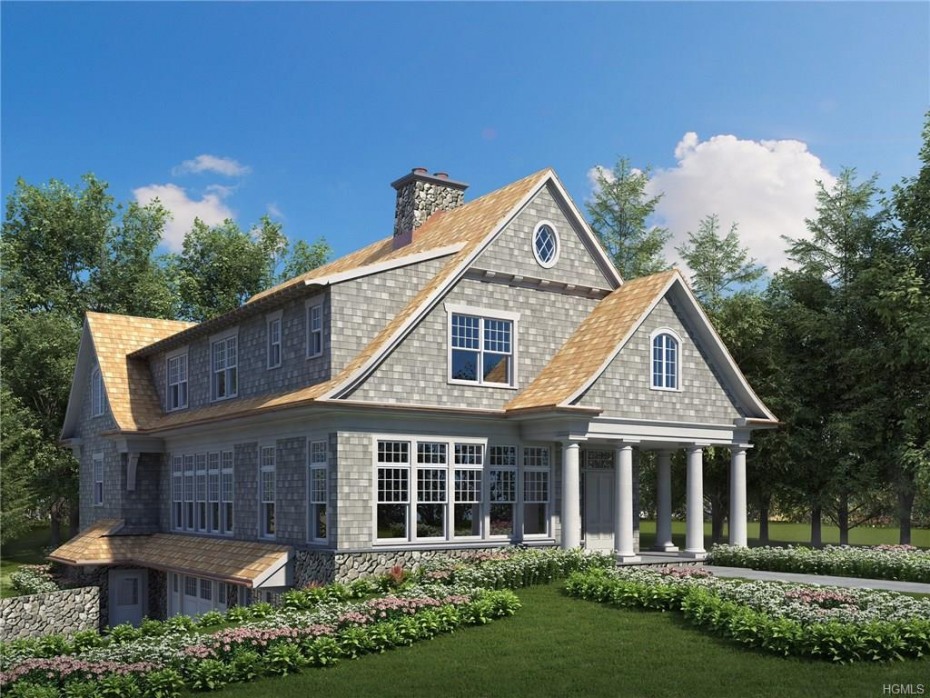 72 acres was demolished by KOSL Builders after they received permission from the Scarsdale Planning Board to subdivide the property in October, 2015. Records show the property sold for $2,288,000 and builder Bobby Ben-Simon plans to put up two houses on the lot. The first, pictured here, is shown as 138A Fox Meadow Road and it is listed for $3,975,000. The house will be 6,200 square feet on a lot of .36 acres. The Village of Larchmont imposed a building moratorium in January 2016 when Ben-Simon purchased a home in Larchmont Manor and applied to demolish it and build four homes on the lot.


The property was assessed at $1,850,000 in the 2016 revaluation. If the homes sell for the asking price, the builder could earn a considerable return on his investment.
At 117 Fox Meadow Road, the owner received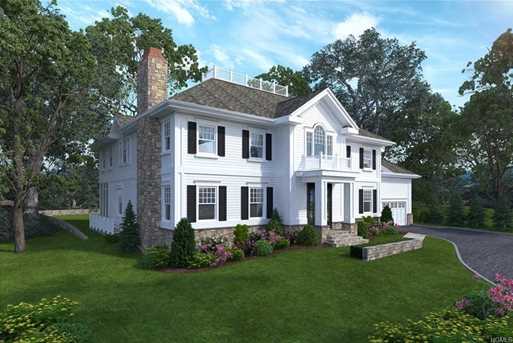 permission to demolish the existing home in June 2015. The .49 acre property was purchased for $850,000 in September, 2015 and currently a 7,564 square foot home is on the market for $4,250,000.
Also demolished is 146 Fox Meadow Road which sold in January 2016 for $1,665,000. As of now, a new home on the property is not listed.
257 Fox Meadow Road has disappeared as well. The original home, built in 1939 was approved for demolition in April 2015.
Around the corner at 32 Fenimore Road a 2,812 square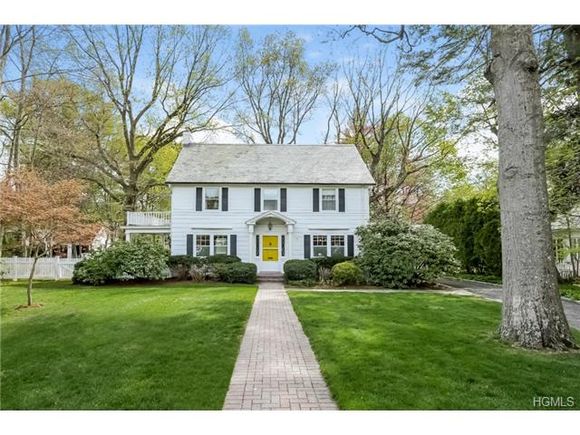 foot 1924 Colonial on .57 acres has been demolished. Going up is a new 7,800 square foot house, currently listed for $3,995,000.
At recent village meetings about the 2016 revaluation, several builders have claimed that the reassessment killed the real estate market in Scarsdale. But a look around town proves that their assertions are unfounded. The Mayor and Board of Trustees indicated that they would re-examine Scarsdale's preservation laws, lot coverage and floor area ratio (FAR) requirements this session, but nothing appears to be in the works.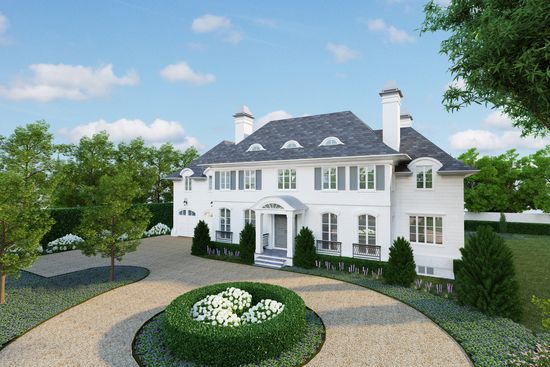 Until our code is changed expect to see more home demolitions and destruction of the tree canopy.
Greenburg News: Phased-in Tax Assessments and a New Park in Hartsdale
Details

Category: Around Town
Published on

23 August 2016

Written by

Joanne Wallenstein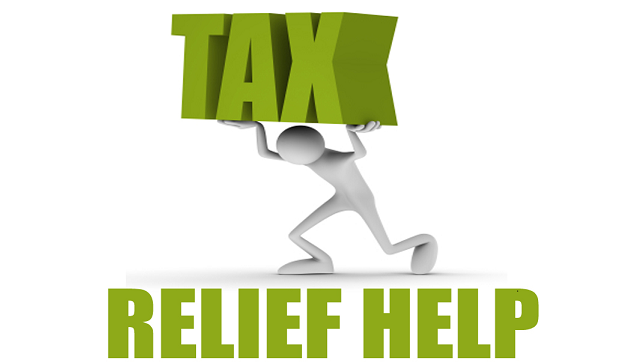 In order to help Greenburgh residents who were hit hard by a recently completed village-wide re-assessment, qualified property owners can apply to phase in their increase over a three-year period. Applications to phase in the tax increases are due to the town no later than September 15th.
However, not everyone qualifies for this abatement.
According to a letter from Greenburgh Town Supervisor Paul Feiner, applicants must meet the following criteria:
-The assessed value on the property must have increased by more than 25%.
-The property must be a 1, 2 or 3 family residential property and primary residence of the owner(s) of record. The applicants must have been the owner of record on or before June 1, 2016.
-The applicants must be eligible to receive the STAR exemption or the personal income tax STAR credit.
-Applicants must submit a Certificate of Occupancy or a substitute Certificate of Occupancy.
-The property owners must be current on all property tax payments as of May 1, 2016 and have no building code violations. Property may require interior inspections.
For further information and details go to www.greenburghny.com or call the Assessor department at (914) 989 1520. Although most people in the town will experience no tax hikes or tax cuts as a result of the reassessment – a few thousand property owners are experiencing significant hikes. The goal of the phase in is to ease the transition for those hardest hit.
A New Memorial at the Hartsdale Train Station: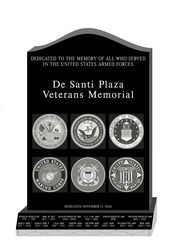 Construction has begun on a new park at De Santi Plaza, opposite the Hartsdale Train Station. The park will feature a new Veterans Monument along with new landscaping, lighting, flagpoles, and walkways that will be seen by the many commuters who take the train to and from Hartsdale.
The park was designed by White Plains-based IQ Landscape Architects. The Veterans Monument is being made by Domenick Denegris Inc, a Bronx stone company which worked with the architect to make sure it fit in with the park's overall configuration.
The new monument will be seven feet tall and include etchings of the seals of each of the uniformed services, plus dates of each U.S. war from the Revolution through Afghanistan and Iraq.
Funding for the $250,000 project will come from the Trust and Agency Parkland Fund, a special account created by fees charged to developers.
Home Sale Prices Proving Higher than Assessed Values
Details

Category: Around Town
Published on

03 August 2016

Written by

Joanne Wallenstein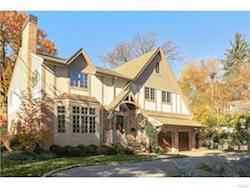 How are Scarsdale home sale prices measuring up to assessed values in the 2016 revaluation? The most current data shows that sale prices are exceeding the new assessed values by significant amounts.
For the 13 most recent sales, sale prices are on average, 16.5% higher than assessed values for homes ranging in price from $857,500 to $3,875,000. A similar analysis published on July 6 also showed that sales prices have been outpacing assessed values.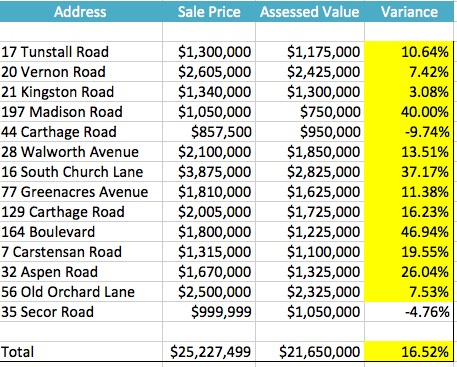 Though critics have voiced concerns about the 2016 revaluation, arguing that homes on the low end are being overtaxed to compensate for reductions on the high end, this small sample of sales data does not support that assertion.
On the other hand, what the data may show is that the overall assessment for all Scarsdale real estate may be lower than true market value.
Do you have thoughts on this? Send us your comments!
Letter to the Mayor: Nullify the 2016 Reval
Details

Category: Around Town
Published on

17 August 2016

Written by

Joanne Wallenstein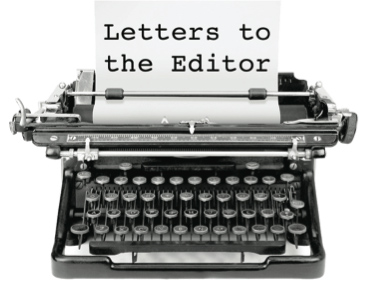 This letter was sent to Scarsdale10583 by Linda Killian of Forest Lane:

August 12, 2016
Dear Mayor Mark and Trustees:
A number of Scarsdale taxpayers have raised compelling issues about the 2016 JF Ryan reval, producing extensive evidence showing that this very small firm has unilaterally undone the comprehensive and rigorous reval completed in 2014 by nationally recognized Tyler Technologies. Using a questionable methodology, JF Ryan shifted the tax burden from newer and larger properties to older and smaller ones. The record also indicates a troubling lack of appropriate supervision and accountability by the Village and Trustees of JF Ryan's procedures and methodology.
In the face of mounting evidence of the JF Ryan reval's lack of integrity, the Trustees have largely dismissed legitimate taxpayer concerns with platitudes and responsibility shifting. By defending the indefensible, you are inflicting substantial financial harm and inequity upon some Scarsdale taxpayers as well as undermining the Scarsdale community's confidence in the Village Board's judgment and transparency. This is very wrong but reversible.
Unlike the 2014 Tyler Technologies reval, the JF Ryan 2016 reval never had community support. It was opposed at the outset. As more facts and emails accumulate about its questionable genesis, irregular design and sloppy execution, it is highly likely that the JF Ryan reval will generate even more righteous community opposition along with unfavorable publicity. Even if the BAR corrects these massive assessment errors on a case by case basis through the grievance process, it is possible that the integrity of Scarsdale's tax base will be compromised.
Trustees, instead of digging yourselves deeper by defending JF Ryan's flawed, unvalidated and minimally supervised 2016 reval, you should consider remedies that will restore the comprehensive baseline established by Tyler. Given the copious evidence from emails, statistical analyses performed by knowledgeable Scarsdale residents, the deviations from good practices and flagrant omissions of sales data, Scarsdale taxpayers are well justified in demanding that the Trustees nullify the illegitimate JF Ryan reval and seek redress against him and his firm on their behalf. In fact, that is your duty to Scarsdale taxpayers.
Sincerely,
Linda Killian
Sidewalk Sale: Thursday July 28- Saturday July 30
Details

Category: Around Town
Published on

20 July 2016

Written by

Joanne Wallenstein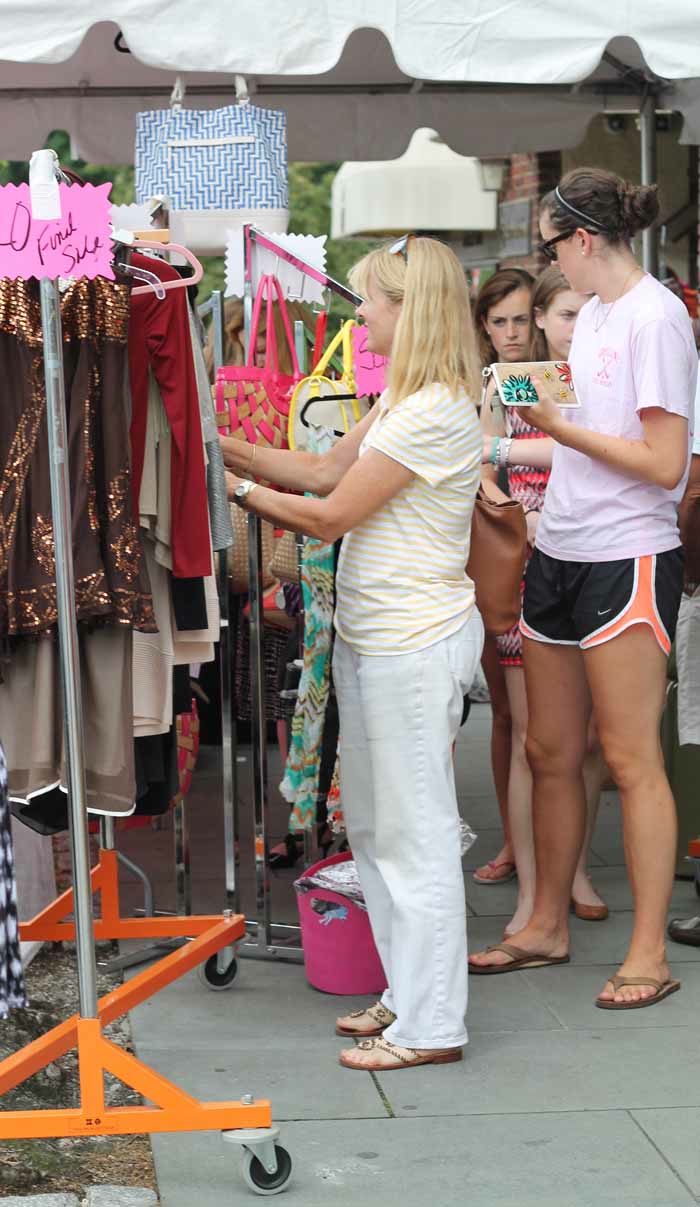 Mark you calendar: the annual sidewalk sale is coming to Scarsdale from 10 am to 5 pm on Thursday July 28, Friday July 29 and Saturday July 30. There will be tables of merchandise on sale, a live radio broadcast, and entertainment for kids on Saturday from 11-4.
Plans for Saturday include a free kids concert, a balloon man, animals from the Greenburgh Nature Center and a DJ in Chase Park from 12 p to 4 pm.
Here's the schedule:
-Songs for Seeds Free Summer Concert at Chase Park Saturday 11:00am-12:00pm
-DJ Entertainment from JD Sounds Entertainment Saturday 12:00am-4:00pm
-Balloon Fun with Scott Kazan Saturday 1:00pm-4:00pm
-Greenburgh Nature Center's Special Wildlife Presentation Sat
On Thursday and Friday there will be metered parking on village streets and in the Christie Place Garage – and on Saturday there will be free parking on the two lower levels of Christie Place Garage.
Here's the line-up of participating businesses:
Berkshire Hathaway Home Services Westchester Properties
Douglas Elliman Real Estate
Flywheel Sports
Great Stuff
GYMGUYZ
Holsten Jewelers
Jewels By Joanne
Julia B Fee Sotheby's International Realty
Korth & Shannahan Painting
La Dentelliere
LF
Mixology Scarsdale LLC
Pamela Robbins
Petticoat Lane
PlushBlow
Pookie & Sebastian
Redginji
Rothmans
Sand Accessories
Scarsdale Spencer Pharmacy
Scarsdale Symphony Orchestra
Skinny Buddha Organic Cafe
Soul Cycle
Total Form Fitness
Wilson & Son Jewelers
Wyatt Lily Children's Boutique