These Common Mistakes Will Mess Up Your Thanksgiving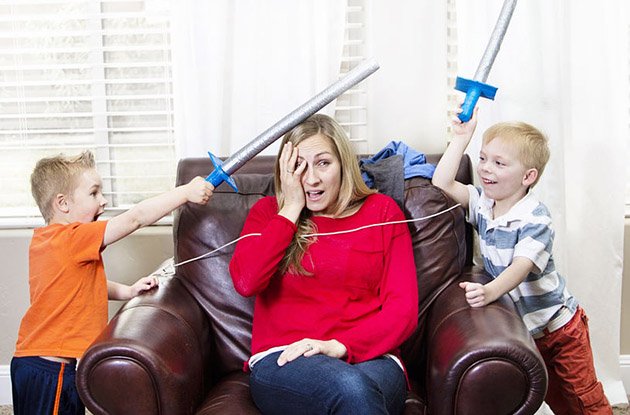 (Contributed by Deborah Skolnik, Editorial Director of NY Metro Parents) If you want to have a turkey of a Thanksgiving, just follow these steps. (And in case you don't, we have some suggestions for you!)
1. Before everyone arrives, bet out loud that your uncle will tell his same dumb jokes again. (Of course, you also won't be laughing when your kids ask "Is he the one who tells bad jokes, mommy?" when he's standing right in front of them.)
Instead: Be tolerant of your family's flaws—after all, you'll only be spending a few hours together. And remember that young kids pick up on what you say, but don't always realize it isn't nice to repeat it.
2. Apologize to everyone for everything—the state of your house, the size of the table, the overdone green beans...
Instead: Relax! Your guests can't unwind unless you do. Focus on the positive and that will be what they—and you—remember.
3. Spend the entire meal fretting that one of the children will spill cranberry sauce on your best tablecloth.
Instead: Use a paper tablecloth and put out some crayons so the kids can color on it. (Then watch as an adult, not a kid, spills the cranberry sauce. Oops.)
4. Discuss politics over pumpkin pie and watch everyone get into a big ole Thanksgiving fight.
Instead: Go around the table and have everyone share what they're most grateful for this year. Even little kids can participate.
5. Get pouty when people want to watch football instead of eating.
Instead: Realize that for some guests, football is a highlight of the holiday. This year, there are NFL games at 12:30pm, 4:30pm, and 8:30pm, and a college game at 7:30pm. Pick one or two games that matter the most to everyone, and schedule your meal around them.
6. Leave the kids to do their own thing during the football game or adult conversation time, then get upset because they made a mess or broke a vase.
Instead: Set up a dedicated play space—away from breakable items—with games, crafts, and other fun stuff for the kiddos to enjoy.
7. Let an overtired child throw a monster tantrum.
Instead: Make a bedroom, den, or other space available for napping.
8. Heroically refuse offers to help with cleanup.
Instead: Say "Yes, thanks!" You'll get your kids (and yourself) to bed sooner.
Scarsdale's Deborah Skolnik is the Editorial Director of NYMetroParents. She lives in Greenacres with her husband and two daughters. Read more here.
Fiddler on the Roof On Stage at SHS: Buy Your Tickets Now

The SHS Drama Club will perform Fiddler on the Roof next weekend in the high school auditorium. There will be music, dancing and a timeless story to entertain the entire family.
Performances will be held on Friday, November 17th and Saturday, November 18th at 7:30pm, as well as Sunday, November 19th at 2pm.
Thanks to photographer Jon Thaler for these beautiful photos from the dress rehearsal. See more photos and buy there here:

Tickets are available at shsdc-fiddler.eventbrite.com or at the door.
Synopsis:
It is 1905, and life in the Russian village of Anatevka is as precarious as a fiddler on the roof, yet, through their traditions, the villagers endure. The story centers on Tevye, the father of five daughters, and his attempts to maintain his Jewish religious and cultural traditions as outside influences encroach upon the family's lives. Tevye must cope both with the strong-willed actions of his three older daughters, who wish to marry for love – each one's choice of a husband moves further away from the customs of his faith – and with the edict of the Tsar that evicts the Jews from their village. This fresh and timely production brings the themes of a classic musical to the twenty first century in a way that will leave you dazzled!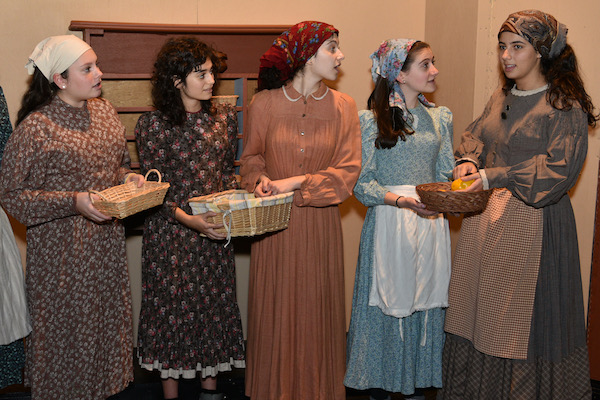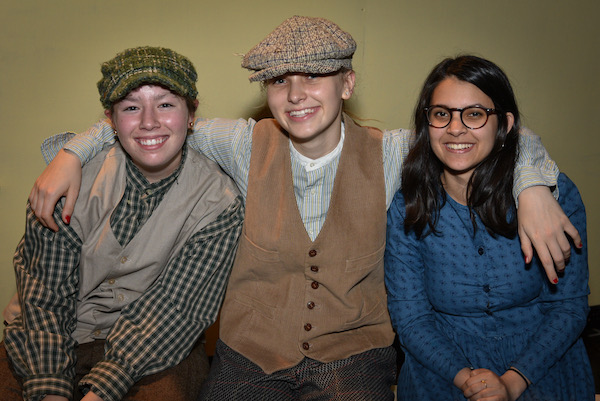 Susanne Pari, American-Iranian Author and Journalist to Speak at LWVS Luncheon on Friday November 3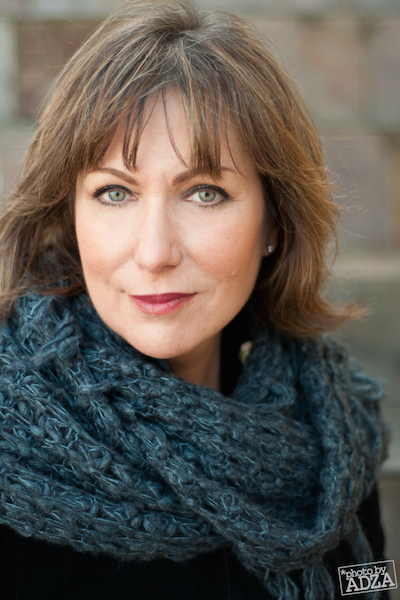 Susanne Pari, an Iranian-American writer and author of THE FORTUNE CATCHER, a novel of a young woman—American and Iranian, Jewish and Muslim—caught in the aftermath of the 1979 Islamic Revolution, will be the Keynote Speaker for the League's annual Food for Thought Membership Luncheon on November 3, 2017 at 11:45 a.m. at the Scarsdale Golf Club. Susanne will speak about "Iran and America: Yesterday and Today," and her talk will include her reflections on the Iranian Revolution, modern Iran and her own identity as an Iranian-American.
Susanne is a frequent speaker on issues of multi-ethnic families, women's rights, immigration, religious fundamentalism, and what it means to her to be an American. Her essays and book reviews have appeared in The New York Times Sunday Magazine, The Christian Science Monitor, The Boston Globe, The San Francisco Chronicle, National Public Radio, and Medium. Susanne was the Program Director for the 25 literary salons of Book Group Expo and taught writing for the Afghan Women's Writing Project. She was a judge for The California Center for the Book's Letters About Literature Contest and for the Lakota Children's Enrichment Writing Project. Susanne is a member of the National Book Critics Circle, the Author's Guild, the San Francisco Writers' Grotto, and the Castro Writers' Cooperative. She regularly conducts interviews, panel discussions, and public conversations with authors such as Amy Tan, Khaled Hosseini, Anna Quindlen, Po Bronson, and others.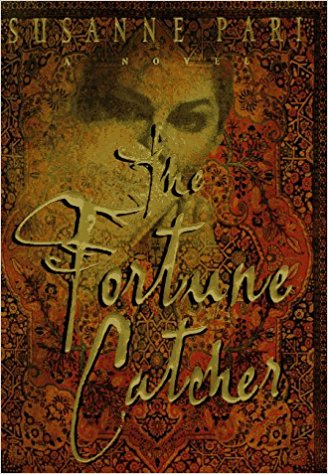 The event is open to the public. The cost to attend the luncheon is $40, $45 after 11/1. You can pay on line at LWVS.org or email Anne Lyons at aulyons@gmail.com for more information.
Historical Society to Premiere Documentary on the History of Scarsdale

The Scarsdale Historical Society has produced a new documentary video "Scarsdale in the 18th & 19th Centuries: From Hardscrabble Farms to Gracious Estates" which will be shown for the first time in the Scott Room at the Scarsdale Public Library on Wednesday, November 29th. The video is hosted by Scarsdale Historical Society VP and Historian, Barbara Shay MacDonald.

The documentary was professionally produced and directed by Scarsdale native Lesley Topping. Ms. Topping is an independent filmmaker, producer and film editor whose work includes dramatic films, documentaries, and television programs. She has edited award-winning films for the Cousteau Society, CBS, PBS, and A&E, and worked on many feature films. She also produces multimedia content for businesses and not for profits. Richard Westlein is a 12-time Emmy Award winning cinematographer and ABC cameraman. His extensive credits include "One Life to Live", "All My Children", and many ABC programs, documentaries and commercials. He is a cameraman on "The View" and the owner of Jupiter Video that provides state of the art production equipment to many companies. Lesley and Richard are cousins and often partner on independent projects.
The event at the Scarsdale Public Library will include a reception beginning at 7:00pm followed by a screening of the documentary from 7:30-8:00pm. After the film, there will be an opportunity to ask questions of Ms. MacDonald and Ms. Topping.
About the Scarsdale Historical Society
The Scarsdale Historical Society exists to discover, preserve, and disseminate historical information as well as inspire others to learn about and contribute to the history of Scarsdale and the Central mid-Westchester region.
Too Cute: Halloween Parade in Scarsdale Village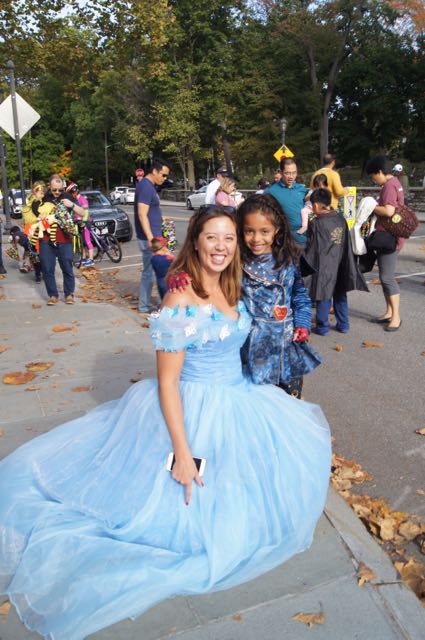 Halloween started early this year for Scarsdale's youngest residents. On Sunday October 22 the Village of Scarsdale held their annual Halloween Parade and included a magic show for those who are too young to paint Halloween windows.
Rec Department personnel were dressed in costumes as were many of the parents. We even spotted a good natured family dog decked out for the big event. Check out our photo gallery of Halloween revelers. If you have your own photos you would like to add to the mix, email them to scarsdalecomments@gmail.com.