Sneak Preview of Hip Hop Musical to be Performed at Congregation Kol Ami
Published: Tuesday, 04 April 2017 14:12
Joanne Wallenstein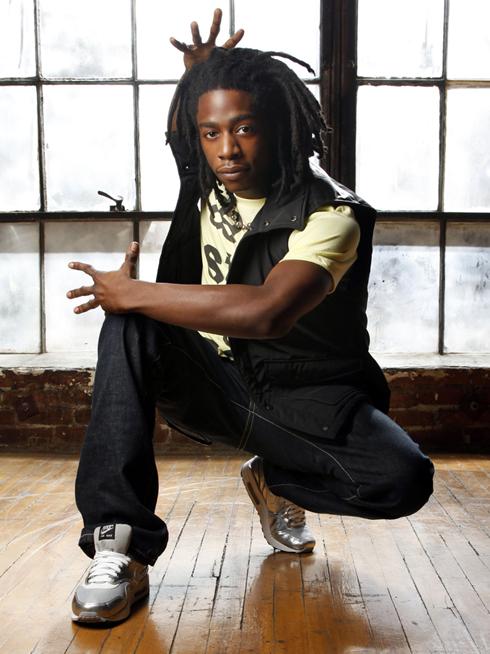 On Sunday afternoon, April 23, 2017, Congregation Kol Ami in White Plains, in association with New Freedom Theatre, presents a 'sneak preview' performance of excerpts from an original, new hip hop musical entitled MB, created by award-winning African American composer and writer Walter Robinson. The event is performed at Congregation Kol Ami, 252 Soundview Avenue, White Plains, from 4:00 to 5:30 PM. Admission is free.
MB is a contemporary urban musical midrash on the 4,500-year-old story of Moses. It was seed-funded by Stephen Spielberg's Righteous Persons Foundation because of its great potential for building bridges among religious, racial, ethnic and age groups.
Congregation Kol Ami embraces such programming as central to its mission to be a hub of interreligious and interracial activities in White Plains. The MB Preview Program, presented shortly after Passover, retells the classic account of liberation from slavery as if it occurred today in New York City. It is an uplifting 'must see' for youth and adults alike, making new the universal, ancient principles in the Passover story.
The MB Preview Program will star Russell Ferguson, a world-renowned dancer and choreographer, playing the lead of Moses (MB). Mr. Ferguson's first gained wide acclaim when he won season six of "So You think You Can Dance?" The program will include readings from the work, live dance performances, and songs both live and recorded. New Freedom Theatre, celebrating 50 years as a Black theatre company, has provided two directors from New York City, Adam Mace and Rajendra Ramoon Maharaj.
Walter Robinson deftly shines a heart-wrenching light on current slavery that results from international trafficking and drugs. His teen hero, MB (aka 'Mos' Best') courageously traverses his own internal 'Red Sea' of deep depression, which has persisted despite his envied social status, affluence and fame. Faced with the daunting challenge of exposing his adoptive grandfather's corporate corruption, MB moves on to become an "Up-Stander" who chooses the path that liberates millions enslaved world-wide.
"MB's story is harrowing and moving, and the music is just fantastic. The struggles and vulnerabilities shine through the polished momentum of your writing. Very well done, my friend."
--Oskar Eustis, Artistic Director of The Public Theater, NYC, January 14th, 2017
". . . it was very powerful and creative stuff!"
--Rabbi Alfred Benjamin, Milton (Massachusetts) Interfaith Clergy Association, December 13, 2016
For further information, call Staci Krantz at Congregation Kol Ami: (914) 949-4717 x 103.
BLOG COMMENTS POWERED BY DISQUS