These Common Mistakes Will Mess Up Your Thanksgiving
Published: Wednesday, 22 November 2017 15:46
Deborah Skolnik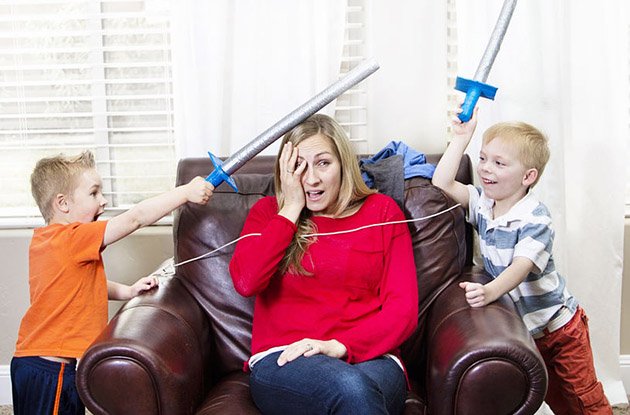 (Contributed by Deborah Skolnik, Editorial Director of NY Metro Parents) If you want to have a turkey of a Thanksgiving, just follow these steps. (And in case you don't, we have some suggestions for you!)
1. Before everyone arrives, bet out loud that your uncle will tell his same dumb jokes again. (Of course, you also won't be laughing when your kids ask "Is he the one who tells bad jokes, mommy?" when he's standing right in front of them.)
Instead: Be tolerant of your family's flaws—after all, you'll only be spending a few hours together. And remember that young kids pick up on what you say, but don't always realize it isn't nice to repeat it.
2. Apologize to everyone for everything—the state of your house, the size of the table, the overdone green beans...
Instead: Relax! Your guests can't unwind unless you do. Focus on the positive and that will be what they—and you—remember.
3. Spend the entire meal fretting that one of the children will spill cranberry sauce on your best tablecloth.
Instead: Use a paper tablecloth and put out some crayons so the kids can color on it. (Then watch as an adult, not a kid, spills the cranberry sauce. Oops.)
4. Discuss politics over pumpkin pie and watch everyone get into a big ole Thanksgiving fight.
Instead: Go around the table and have everyone share what they're most grateful for this year. Even little kids can participate.
5. Get pouty when people want to watch football instead of eating.
Instead: Realize that for some guests, football is a highlight of the holiday. This year, there are NFL games at 12:30pm, 4:30pm, and 8:30pm, and a college game at 7:30pm. Pick one or two games that matter the most to everyone, and schedule your meal around them.
6. Leave the kids to do their own thing during the football game or adult conversation time, then get upset because they made a mess or broke a vase.
Instead: Set up a dedicated play space—away from breakable items—with games, crafts, and other fun stuff for the kiddos to enjoy.
7. Let an overtired child throw a monster tantrum.
Instead: Make a bedroom, den, or other space available for napping.
8. Heroically refuse offers to help with cleanup.
Instead: Say "Yes, thanks!" You'll get your kids (and yourself) to bed sooner.
Scarsdale's Deborah Skolnik is the Editorial Director of NYMetroParents. She lives in Greenacres with her husband and two daughters. Read more here.
BLOG COMMENTS POWERED BY DISQUS