UJA Trunk Show Draws Scarsdale Ladies to the East End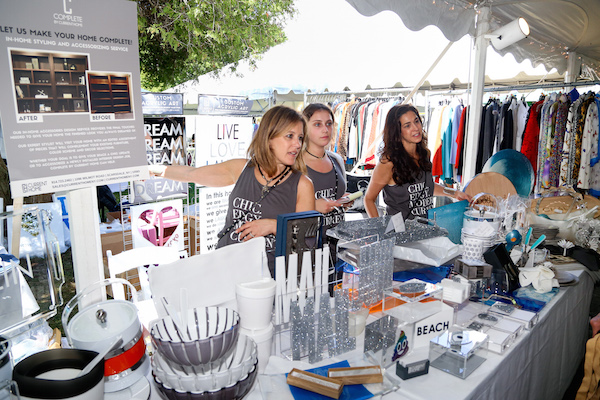 More than 600 people, including many Scarsdale women, shopped for a good cause at UJA-Federation of New York's tenth annual Hamptons Trunk Show on Thursday, August 4, at the Bridgehampton Historical Society. Hosted by UJA Women, the trunk show featured more than 70 vendors selling designer clothing, jewelry, accessories, and home décor, with twenty percent of the proceeds benefiting UJA-Federation, which cares for Jews everywhere and New Yorkers of all backgrounds. Vendors included, Jane Och and Sharon Prince who were demonstrating their new Guac-Lock guacamole storage container, Current Home of Scarsdale (with a pop-up shop in Southampton), Jill Abraham and Ellen Rose from the Chintz Giraffe and Lynn Jacobs and Laurie Kimmelstiel from Cast on Knit.

About UJA-Federation of New York
For nearly 100 years, UJA-Federation has inspired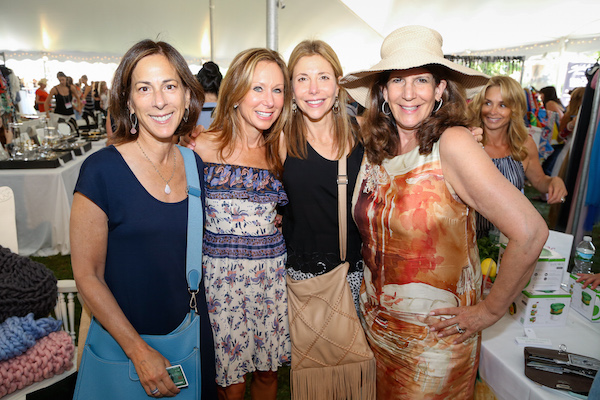 New Yorkers to act on their values and invest in our community for the biggest impact. Through UJA-Federation, more than 50,000 donors address issues that matter most to them, pooling their resources to care for New Yorkers of all backgrounds and Jews everywhere, to connect people to their Jewish communities, and to respond to crises close to home and around the globe. Working with nearly 100 beneficiary agencies, synagogues, and other Jewish organizations, UJA-Federation is the world's largest local philanthropy; our reach spans from New York to Israel to more than 70 other countries around the world, touching 4.5 million people each year. For more information on how to donate or volunteer, please visit our website at www.ujafedny.org.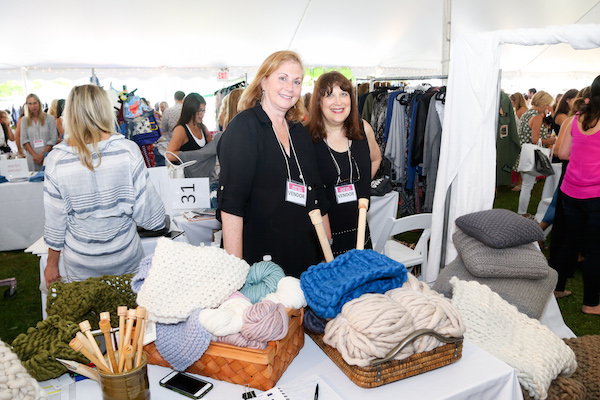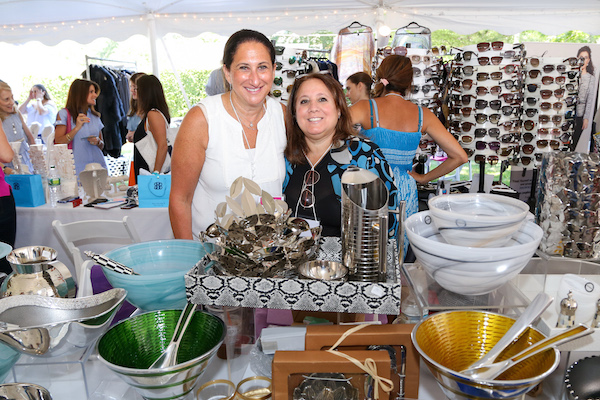 Scarsdale's Brian Brown Directs "The Last Gold"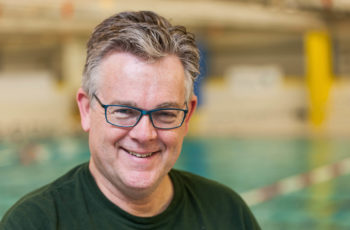 A film directed by Scarsdale resident and Emmy winner Brian T. Brown will be shown at the Jacob Burns on Tuesday August 2 at 7:30 pm. The Last Gold is the "greatest untold story in Olympic swimming history," detailing the efforts of the 1976 women's Olympic Team to overcome disappointing results, a critical media, and their systematically-doped opponent—the East German team. Narrated by Julianna Margulies, the film is a great tale of determination in the face of adversity.
The film documents a resurrected story that, 40 years ago, went hidden in plain sight, and which is as resonant as ever, covering the history, the mechanics, the side effects, and the human cost and moral corruption of doping. Many of the central players – American and German --are people of enormous character, steadfast and shining; people who kept hope alive against what seemed like mountainous, ceaseless futility, being applied by forces overwhelming, sinister, and global.
Greenacres resident Brian T. Brown has more than 25 years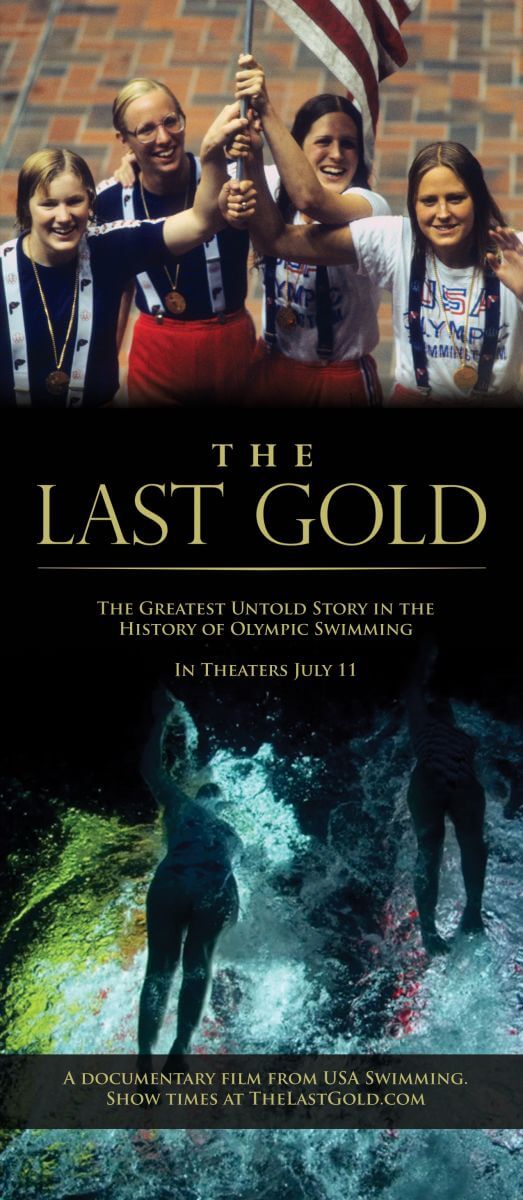 of experience as an award-winning television writer, director, show runner and executive producer. His work has appeared on CBS, NBC, ABC, FOX, PBS, TBS, ESPN, HBO, History, and Discovery Channel. As a Senior Producer, and with his work on the Olympics and Super Bowls, he has been attached to many of the most-watched shows in American TV history. Acknowledged with 15 Emmys, he has been attached to projects with Tom Brokaw, Bob Costas, Billy Crystal, Mary Carillo, James Earl Jones, Ryan Seacrest and Brian Williams. Brown was head writer for Discovery's Skywire Live with Nik Wallenda – as the noted tightrope walker became the first to cross the Grand Canyon on a tightrope. Broadcast in more than 200 countries, topping out with a U.S. audience of 13 million, the event is the highest-rated live show in Discovery's history. Brown also wrote and co-produced the Olympic documentaries Mercury of the Mountains (on the life of legendary Italian bobsledder Eugenio Monti, voiced by Ray Liotta), The Great Race (recounting the classic 1994 Lillehammer cross-country relay duel between Italy and Norway, voiced by Sam Waterston); and The Wonders of Rome (on five extraordinary Olympians from the 1960 Rome Games, including Muhammad Ali; it was narrated by Bob Costas).
We asked Brown a few questions about his experience and the film, and here is what he shared:

How did you get the idea to make the documentary?
I was approached by USA Swimming to direct the film. As an organization, they have long been seeking to amplify the truth of what happened to American swimmers -- and all Olympic swimmers -- when they had to compete against doped athletes from East Germany. Forty years ago, at the 1976 Montreal Games, the East German sports machine announced itself to the world as a suddenly new sports dynamo. One of the most notable performances was by its women's swim team, which dominated the competition. After the fall of the Berlin Wall, the world came to understand the depth and scope of East German doping. There were not only detailed records, but there were also court cases in which East German doctors, coaches, and officials were convicted of, essentially, child abuse. The documentary is a kind of second draft of history.
How did your work experience lead you to make the movie?
I have worked as a writer, director and producer on 12 Olympic broadcasts, mostly with NBC. I was knowledgeable about the period and the East German doping, but even so, as we researched the story, I learned that the manner, extent, and inhumanity of the doping was even more horrific than I imagined. It was always our intent in making the documentary to explain how the East German athletes were victims, too. Doping began as soon as age 11, or 12 and it was done without notice, consent, or any kind of explanation. These athletes were guinea pigs in a science experiment using human subjects.
Do you see parallels between the movie and the Olympics in Rio this summer?
Yes, very much so. Over the past few months, Vladimir Putin's Russia -- astonishingly -- has gone back in time and reconstituted East German state-sponsored doping. Thus far, at least 100 Russian athletes have been banned from Rio because they have been clearly implicated as dopers.
Why did you move to Scarsdale and how long have you lived here?
When we had our second child, our Manhattan apartment got very small very quickly, and Scarsdale -- with its superb Metro North train service -- is the best of both worlds: space and easy commuting to the city. We've been here for 17 years -- my wife Maryellen works for the Today Show as a director and assistant director; my daughter Marisa is now at Barnard; my son Luke just graduated from Iona Prep and is headed to Marist. But both Marisa and Luke continue to have especially fond memories of their schooling at cozy Greenacres elementary!
What do you like about living here?
I had the chance to serve on the Scarsdale Library Board of Directors, and before that was a member of the Friends of the Library. I was so impressed by the diligence and care I saw from all those who volunteered with me. There is an extraordinary community spirit of involvement here that is very special.
The screening is a part of the Jacob Burns Local Elements program, an ongoing series which provides a public showcase for new work, fosters emerging talent, and helps build a strong community among area filmmakers.

Learn more and buy tickets here:

Curbiside Pickup of Grass Clippings to Continue: Trustees Vote No To Code Change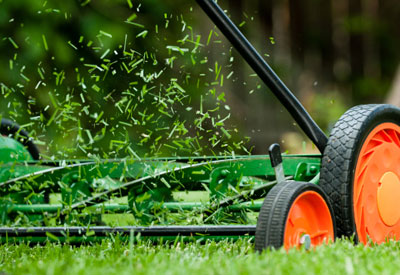 The vote over an amendment to village code which would have ended the curbside pick up of grass clippings was upstaged by a lengthy discussion of the 2016 revaluation. Nevertheless, the Board of Trustees did discuss and vote to turn down the grass clippings amendment to the "Garbage Rubbish and Refuse" code for Scarsdale Village. The code also included provisions to pick up milk cartons, and beverage containers that are polycoated and to treat them as recyclables. That portion was passed with the balance of the resolution.
The vote came at a difficult time for the trustees who are under fire for the second revaluation. Though the amendment was touted as environmentally responsible, some residents perceived the change as a cut in services which would put an additional burden on them to cart away their own grass clippings. Proponents argued that the grass clippings could be left on the lawn and would provide nitrogen, improve the health of the turf and enhance water retention. Opponents feared that the clippings would clump and look unsightly.
Commenting on the proposal, Jane Curley of Hamilton Road said, "I would like my grass clipping and leaves picked up. I suspect that people who are agitating for this don't do their own yard work. I don't have a landscaper. I suspect that they employ sketchy people and treat them unfairly. I don't think the town should incentivize this."
Joseph Tannelli, past president of the New York State Turf and Landscape Association said, "Not picking up grass clippings puts an unreasonable burden on homeowners. Grass clipping clump up. I urge you to reconsider and come up with a compromise. We are receptive to work together with you to reach a satisfying solution."
Trustee Bill Stern spoke in favor of grass cycling and said that fear of tramping grass into homes was not a good reason to turn this down. He said, "Landscapers want to provide the ultimate service to their customers without regard to the environment.
The facts are that when the contracts for the village landscapers were up they got new bids – and they were much lower because we (the Village) does not have to pick up the grass."
Stern said that the Cornell Cooperative Extension recommends grass cycling, calling grass clippings a resource. He said, "They provide nitrogen; you end up buying it back as fertilizer... Clippings left on the lawn do not add to the build up of thatch and they reduces your water bill."
Trustee Deb Pekarek said she agrees with the practice of grass cycling and does it on her own lawn. She agreed that grass clipping add moisture and that it grass cycling is done by village contractors who save money by not bagging grass. She estimated that the amendment would save the village $12,900 annually. However she said, "While I believe in the environmental benefits I see landscapers making this change independently. I would like to see the board design an educational outreach program before we legislate change. I recognize that education is a slow way to implement change but I don't want to ask neighbors to bear additional costs, especially at this time."
Trustee Jane Veron said she is "pro environment," and "learned a great deal from the research." She said, "At this time I am not ready to vote for the law as is."
She called for more information. She said, "I want to hear from landscapers about how they would handle that change. Would they need new equipment? Would they have to mow more frequently? I also want to hear from a segment who manages their own lawn care – and would find this a hardship."
Trustee Matt Callaghan concurred with Veron, saying he would vote for the law, without the portion that eliminates grass clipping pick up.
Trustee Finger said, "I have dealt with this issue for a longer time. Education only gets you to a point. I favor the resolution as drafted. I won't oppose an amendment but will vote for the resolution as drafted."
With that, Mayor Mark said that with three nay votes, and the absence of Trustee Samwick from the meeting, they would not adopt the grass clipping portion of the amended code.
Open Houses for July 24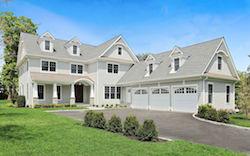 Take a drive to Scarsdale on Sunday and visit these lovely homes on the market:
17 Gatehouse Road, Scarsdale
Sunday, July 24, 1:00 - 3:00PM
A stunning residence offering a grand scale while maintaining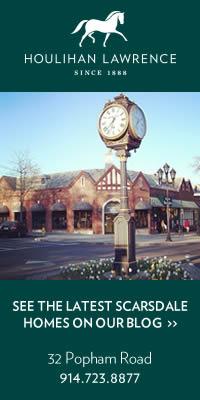 the intimacy that is the hallmark of a design and construction team which delivers elevations and floor plans that are exquisite, original and perfectly executed. Nothing will be spared in this 7,367 square foot, seven bedroom and seven-and-a-half bath home. For more information, click here.
List Price: $3,495,000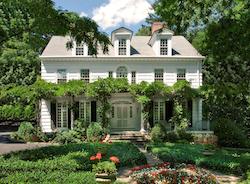 8 Sharon Lane, Scarsdale
Sunday, July 24, 2:00 - 3:30PM
A fabulous acre and a half in Fox Meadow! Complete with every modern amenity, a home of refined elegance, this 18th Century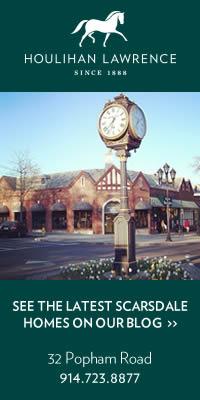 treasure asserts its grandeur at the front door. A perfect escape for tranquil solitude. This home is indisputably complete and enchanting to lovers of old and new! For more information, click here.
List Price: $2,355,000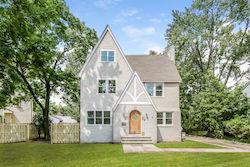 352 Heathcote Road, Scarsdale
Sunday, July 24, 2:30 - 4:00PM
Don't miss this unusual opportunity to own a combination of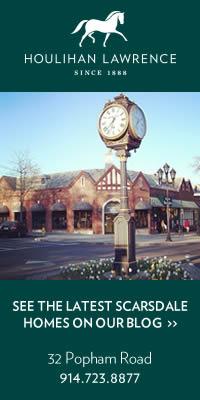 exterior character and interior sun-filled, sleek and sophisticated design. This house was stripped to the framing and rebuilt inside to afford its new owner a clean-lined home with modern light-filled space, featuring the perfect layout for everyday living. For more information, click here.
List Price: $2,050,000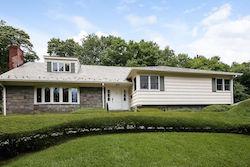 3 Leatherstocking Lane, Scarsdale
Sunday, July 24, 12:30 - 2:00PM
Don't miss this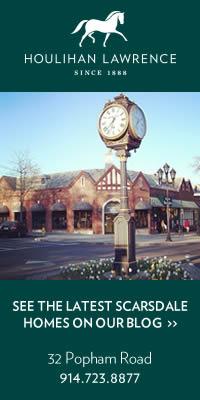 sun-filled home on a gorgeous private half acre of property in the heart of Heathcote! A short walk to schools, this sought-after neighborhood is filled with large lots and tranquil tree-lined streets. A meticulously maintained home with many upgrades! For more information, click here.
List Price: $1,999,000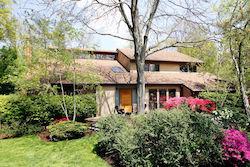 3 Marbourne Drive, Mamaroneck
Sunday, July 24, 12:00 - 2:00PM
A must see one-of-a-kind breathtaking Frank Lloyd Wright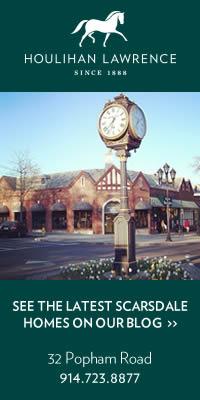 inspired home with fabulous open floor plan in Quaker Ridge. The architecturally impressive three story mahogany and glass atrium highlights spectacular wooded views from every level of the house. This exquisite home is equipped with a full house generator. For more information, click here.
List Price: $1,849,000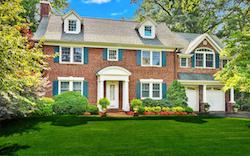 56 Carthage Road, Scarsdale
Sunday, July 24, 12:00 - 2:00PM
Heathcote elegance. Classic proportions and exquisite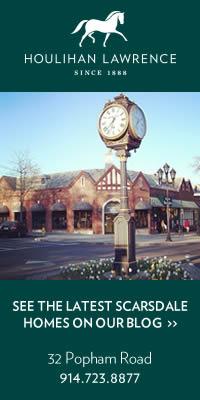 architectural details abound throughout this sun-filled four bedroom, three and one half bath center hall Georgian Colonial. Move right in to enjoy the warmth of your beautiful home. Elegant, convenient, stunning describe this magnificent home. For more information, click here.
List Price: $1,490,000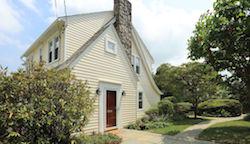 20 Ridgecrest East, Scarsdale
Sunday, July 24, 1:00 - 3:00PM
Charming, updated sun-filled Colonial ideally located on tranquil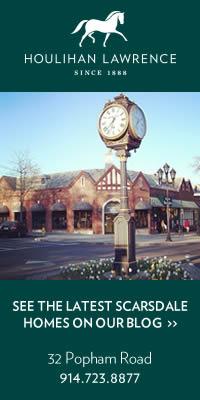 convenient street in Greenacres. Special features: wonderful updated kitchen with granite counters, high quality cabinetry and professional appliances, new double glazed windows throughout, refinished oak floors, recessed lighting, beautifully updated home. For more information, click here.
List Price: $999,000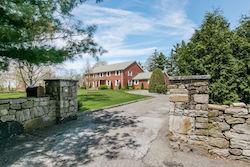 7 High Point Terrace, Scarsdale
Sunday, July 24, 1:00 - 3:00PM
This striking, brick Colonial is located on possibly one of the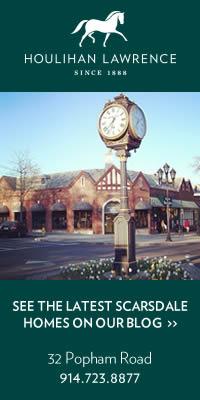 most exquisite parcels in Edgemont. The private and level 1.74 park-like acres beckons grand entertaining. The original house, built in 1942, was redesigned, expanded and rebuilt. Superimpose your own vision for this grand home and enjoy a very special retreat. For more information, click here.
List Price: $1,999,000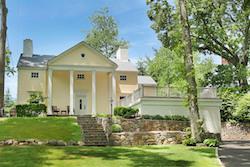 94 Round Hill Road, Scarsdale
Sunday, July 24, 12:00 - 2:00PM
Magnificently perched atop Round Hill, this classic Colonial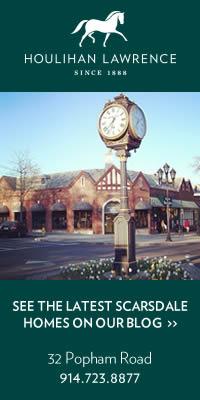 features the character and romance so closely associated with this iconic hilltop beauty, along with a masterful addition and renovation (Cum Laude Builders) offering the amenities and spaces that render a modern age home, with no comforts spared. Privately set. For more information, click here.
List Price: $1,995,000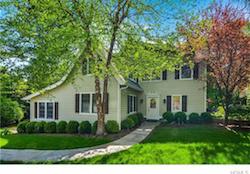 26 Seely Place, Scarsdale
Sunday, July 24, 1:00 - 3:00PM
Walk to train or work at home in this delightful and bright renovated 4 bedroom, 3. 5 bath colonial with great flow for everyday living. Fabulous eat-in-kitchen opens to spacious family room with sound system, built-ins and sliders to large mahogany deck. Traditional living room features elegant wood-burning fireplace with custom mantel stepping down to

sunny study with stone fireplace and built-ins. Enjoy outdoor entertaining in picturesque private setting with expansive level yard. Master bedroom suite features skylights, large walk-in California closet, and luxurious bath. 2nd large bedroom has en suite full bath. Two additional bedrooms with California closets and hall bath complete the second floor. Excellent location in Edgemont School District. For more information, click here.
List Price: $1,449,000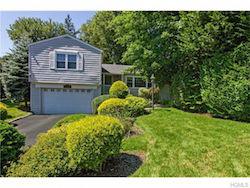 8 Berkeley Lane, Scarsdale
Sunday, July 24, 1:00 - 3:00PM
Move right into this spacious three bedroom, two-½ bath Split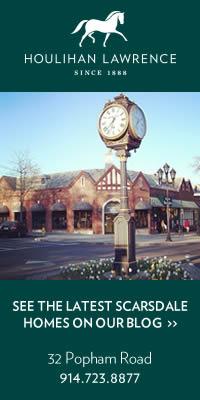 Level set on .22 acres. Situated on a dead-end street, this well maintained home is a short distance to the school and only steps to the commuter bus to Scarsdale train station. The home offers an open floor plan, hardwood floors, and nicely sized rooms. For more information, click here.
List Price: $899,000
Arms, Abs, Seat, Thighs: The Bar is Set High at Bar Method, Scarsdale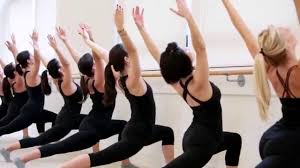 When you walk in the door of The Bar Method in Scarsdale Village you begin to see why the studio has become the "it" spot for those looking for a challenging and results-oriented barre class with dynamic instructors.
Owner Sara Giller knows what it takes to keep those looking for a great barre workout engaged and coming back for class after class. She's a "hands on" instructor and encourages the same of her other teachers. During the class I sampled, every time I thought "this isn't so bad," Sara would saunter over with a big smile and witty comment before repositioning me by a centimeter or two- just enough to cause full body to shake and to realize that I have been doing barre incorrectly all these years at my gym. "A new client will see results to their body almost immediately," she said. "Not only will flexibility increase, but muscles they didn't know they had will surface."

Speaking of barre at the gym...there is no comparison between that and barre at The Bar Method. "The Bar Method requires intense teacher training on the part of the instructors. It is a supremely effective workout. We connect with our students and customize their experience based on their personal body limitations and level of fitness," Ms. Giller said. The floor is covered with luxurious carpet so your feet are comfortably padded as you raise up to your tippy toes for your thigh and calf workouts. You don't have to race to the barre to get a spot like at the gym and you're not so close to the person behind you that you smell their coffee breath. The equipment is clean and in top condition and every person in the room is readjusted throughout the workout in order to prevent injury and maximize the strengthening and lengthening of the muscles. The Bar Method is known for creating long, firm thighs, lifted seats, pulled-in abs, and toned arms and I could feel this after a single class (especially the day after).
As I recovered from the exhilarating one-hour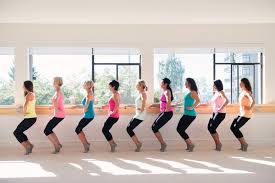 class and as my shaking subsided, I noticed some unique things about the studio. The color scheme is purposeful (neutral, light, bright colors) and the windows are long and large allowing for the studio to be naturally sunlit. There's filtered water available and the locker room is welcoming. There are over 40 classes offered 7 days a week and most of the morning classes offer childcare in a cute and playful room next to the studio. Sara Giller assured me, "...the soreness is a sign of total body endurance and strength."

And what does Ms. Giller love most about having opened The Bar Method in Scarsdale? "I love everything about teaching a method that I believe in and I'm actually obsessed with. I watch people's bodies change in ways they didn't expect and for the better every single day. The results are fast and last and the workout never gets easy which is why people come back day after day." She added that, "...students in Scarsdale are competitive and they've done so many different classes elsewhere yet they are challenged here and I can promise they're never bored. I'm creative with my class design to keep them and their muscles guessing during their one-hour workout each time they're in the studio."
There are some new client specials right now so it's the perfect time to try The Bar Method. Parking is validated. Just take your time walking downstairs after the class. Your legs won't let you forget you just finished a barre class!
The Bar Method
7 Popham Road, 3rd Floor
Scarsdale
914-207-7798
www.barmethod.com