Scarsdale10583 Guide to Summer Camps and Activities for 2016
Published on Thursday, 25 February 2016 16:37
Lori Gertzog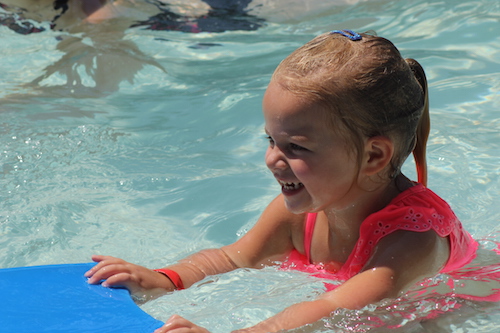 Though winter is still with us, the end of the school year is just months away – and now is a good time to consider summer plans for your children. Whether you've got a toddler, a tween or a teen, there are many great options for summer growth and fun within a drive from Scarsdale. Here are some local programs to consider for the summer of 2016.

For the Younger Set:
Beth El Day Camp has been the summer place to be for young children since 1951. Widely recognized as the best-in-class day camp in Westchester, Beth El remains the most fun, most trusted choice for young campers and their parents, year after year. Children from ages 2-7 love the sports, swimming in the pool, music, arts & crafts, singing, dancing, nature, storytelling, yoga, karate, and much more. Proudly ACA accredited by the American Camp Association (ACA), Beth El Day Camp is also known for its nurturing environment, cutting-edge programming, and commitment to safety. Beth El has the county's finest, best-trained professional staff, and a very favorable child/staff ratio. Whether this is your child's first camp experience or not, at Beth El everything begins with love and ends in fun. Spots fill up quickly so don't wait too long to sign up at www.betheldaycamp.org! For an appointment or questions, please contact Julie Rockowitz, Director at (914) 235-2700, ext. 256 or daycamp@bethelnr.org.
Beth El Day Camp
1324 North Avenue
New Rochelle, NY 10804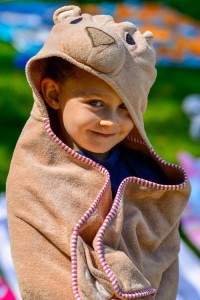 Summer Scene at The Little School combines the fun of summer camp with early childhood learning in a structured, nurturing environment under the guidance of our acclaimed teachers. Children enjoy adventure filled days that incorporate active athletic play, swimming at the Scarsdale Pool, art projects, music, play centers and plenty of time outdoors. Each week features a different Theme Adventure or Special Event, creating added excitement and learning opportunities. Theme Adventures for 2016 include Freedom Rocks, Ocean Odyssey, In the Garden, Superhero Week (Scarsdale Fire and Police visit), Down on the Farm (animals visit KBLS), Strummin and Drummin (music event) and Jolly Roger Pirate Adventure (storyteller visits). This engaging agenda gives children a chance to expand their talents and interests, build self-confidence and create lasting friendships. The program is open to children 3 and 4 years of age. Our 7-week program runs Monday - Friday from June 25 - August 12. The Full Day program is 9-3, with a 9-1 half-day option for 3 year olds. Extended hours before and after camp are available from 7am - 6:30pm. Lunch and a healthy snack are provided each day. For more information, call 914.472.5409.
The Little School
307 Mamaroneck Road
Scarsdale, NY 10583
Inchworm at the Scarsdale Congregational Church Nursery School has been a summer program in the community for over 30 years. Inchworm is a morning-only program open to children who will be entering Three's classes, Four's classes, or kindergarten for the 2016/2017 school year. Inchworm staff are all experienced preschool teachers. Each day at Inchworm includes indoor play, arts and crafts, stories, games and snack. There is also a special activity every day, such as a visit from our Nature Specialist, music, or a gym/fitness class - outdoor playground and sprinkler play too. Each week at Inchworm features a different theme, such as pirates, camping, gardening and sports. The daily activities and crafts are geared toward that week's theme. Inchworm is a four-day-a-week program—Mondays through Thursdays from 9:15 a.m. to 12:00 noon. Summer 2016 program dates are
June 27th to August 4th. Tuition is $195.00 per week (2 week minimum required). For more information and to download our application, please visit our website at www.sccnurseryschool.com.
Scarsdale Congregational Church
One Heathcote Road
Scarsdale, NY 10583

Scarsdale Synagogue's Summer Stars Summer Program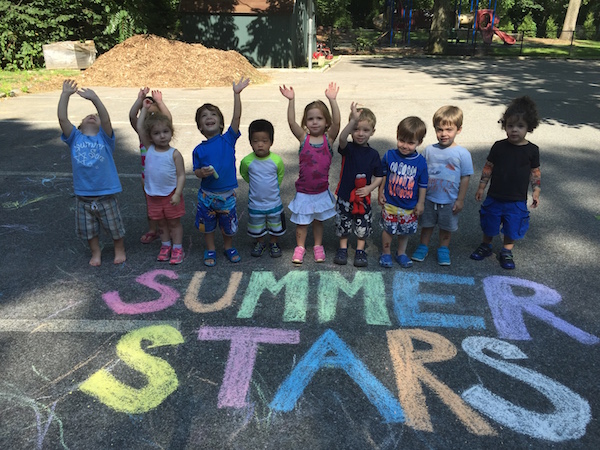 is the perfect place for your child's first camp experience. This warm and nurturing program is a seven-week camp for children 18 months to 5 years old. The campers are engaged in activities such as sports, music, art, story time, daily water play and much, much more. There are special theme days each week such as Circus Day, Hawaiian Day or Carnival Day. At Summer Stars, friendships are formed and children grow socially, emotionally and intellectually as they engage in fun, stimulating summer activities. We offer a three-day option for Toddlers ages 18 to 30 months and Two year olds may choose 3 or 5 mornings a week. Three to Five year olds may choose a half-day 9:00-12:00 option. For more information, contact us at 914-723-3001 or visit our website at http://bit.ly/summerstars10583. 914-725-5175. The synagogue's main website can be found at: www.sstte.org
Scarsdale Synagogue Temples Tremont & Emanu-El
2 Ogden Road
Scarsdale, NY 10583
St. James The Less Fun In The Sun Summer Program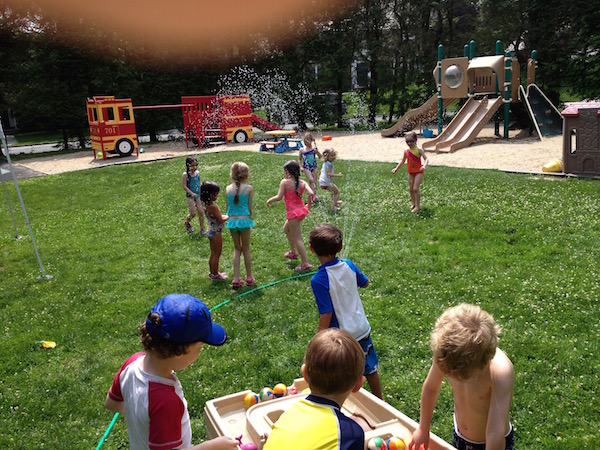 is a morning program for children aged 2, 3, 4 or 5 year-old program or those entering kindergarten in the fall. Staffed by experienced nursery school teachers, Fun in the Sun Summer Program offers outdoor playgrounds, water tables and sprinklers plus music and movement, gym and yoga classes, arts and crafts and fun weekly themes. Directed by Cheryl Smith, the program runs from 9- 11:45 am, Monday through Thursday from June 27 to August 4. For the two's program, there is one counselor for every five campers and for the 3,4,5's, there is a 1 to 7 counselor camper ratio. Fees are $190 per week. For more information, contact Cheryl Smith, Director 914-723-1018 or stjamesnursery1@verizon.net.
Fun In The Sun Summer Program
St. James the Less
Crane Road and Church Lane
Scarsdale, NY 10583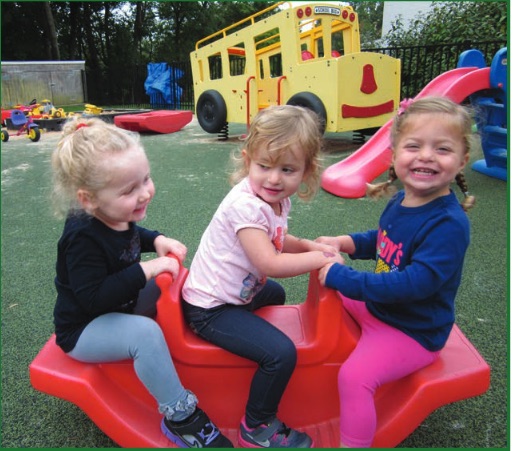 Westchester Reform Temple's "Summer Play Place Camp" offers young children a unique 7 week summer experience. The professional staff provides arts and crafts, water-play, stories, games, athletics and snack within a nurturing and loving environment. The 3's and 4's program is enhanced by specialists in music, movement and nature and special theme days. There are separation classes and classes with a loved one to stay as options for children who will be entering a 2's program in September. The little ones also enjoy crafts, water-play and music. Your children will learn, laugh and flourish. For information, please call 914-723-5493 or email sue.tolchin@wrtemple.org.
Westchester Reform Temple's "Summer Play Place Camp"
255 Mamaroneck Road
Scarsdale, NY 10583
Day Camps:
Located on an expansive 18-acre property, Breezemont is nestled in its natural surroundings. The campus maintains large green fields, towering trees, and a beautiful l

ake, which is a unique feature for a day camp. Complete with state of the art facilities, Breezemont preserves the appearance of an overnight camp, while implementing a creatively robust day camp schedule. Ages 3-13 years old. Tours are provided 7 days a week. Please call 914-367-1936 or email Gordon@breezemont.com.
Breezemont Day Camp
62 Cox Avenue
Armonk, NY 10504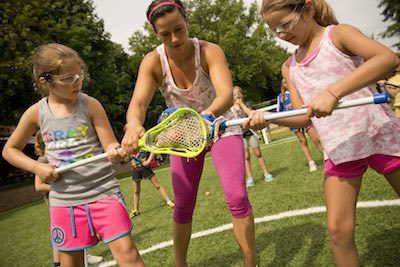 Elmwood is a day camp for children ages 3-11 years old. Their mission is for each child to discover, celebrate and be who he or she is supposed to be. They are the ideal size day camp for children. Small groups ensure that Elmwood campers are connected to each other and their counselors. Group size, experienced staff and the intentionally designed facility allows for children to be known and valued. They are able to make new friends, explore, challenge themselves and discover their passions.
Elmwood campers swim twice daily. The instructional swim period is built on the idea of small group instruction and individualized attention for each child.

Elmwood Day Camp's comprehensive programs in athletics, performing arts, visual arts, science, team building and electives are designed for participation, skill development and fun. The program reflects the changing developmental needs of children. Please call to arrange a visit: (914) 592-6121 or www.elmwooddaycamp.com.
Elmwood Day Camp
900 Dobbs Ferry Rd
White Plains, NY 10607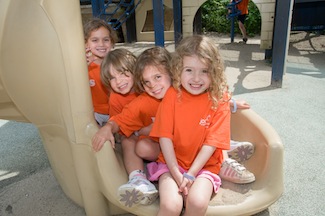 For over 40 years, the JCC of Mid-Westchester has introduced children to the joy of summer camping. They offer seven weeks of camps, with a five day per week or three day per week option, which is ideal for young campers. The day camp introduces campers to a variety of professionally led activities and weekly special events including instructional and recreational swim in our heated indoor pool (beginning with 3 year olds), gymnastics, a variety of different sports activities, arts & crafts, nature. They offer low staff to camper ratio and early drop off/late pick up. Unique to the JCC is its renowned Summer Arts Center (SAC) for the creative and independent child who is interested in the arts. Campers create a custom schedule of up to 20 different classes/week (4/day), all taught by professionals in the field. For campers grades 6 and up who are serious and experienced dance students, there is a comprehensive curriculum of dance and dance-related classes taught by professionals in the state of the art dance studios. The CIT/LIT programs offer teens the opportunity to gain hands-on counselor training and leadership experience with social action initiatives and weekly trips. CITs that successfully complete the program may be asked back for the following summer as junior counselors. Contact Caryn Symons, Director of Camping at 914-472-3300 x 412 or symonsc@jccmw.org.
JCC of Mid-Westchester
999 Wilmot Rd
Scarsdale, NY 10583
Camp Ramaquois, "A day camp as complete as sleep-away camp", situated on 44 magnificent acres in nearby Rockland County. From adventurous activities to creative arts to athletic activities, boys and girls, ages 3-15 experience a traditional day camp program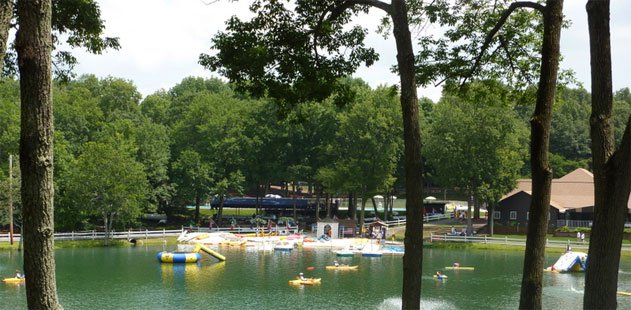 filled with a variety of stimulating activities including instructional and general swim in nine heated pools and boating on a five-acre lake. Seven period programs planned for each age group include a splash park, aerial adventure park, climbing wall, flying squirrel with zip lines, tennis, basketball, volleyball, lacrosse, hockey, softball, soccer, recycling bin, ceramics, nature facility with petting zoo, dance, drama, yoga, special events and much more. Facilities include an air-conditioned indoor gym and group bunks with bathroom facilities. Hot lunch is served in an air-conditioned dining room by waiters and waitresses. Junior Camp for 3-6 year olds has a separate campus with age-appropriate activities and facilities. Ramaquois offers pre-teens and teens a regular camp program in combination with an optional Trail Blazers trip program. Day trips planned for 3rd–10th graders; overnight trips planned for 6th-10th graders; Leadership Program for 10th graders. Door to door air-conditioned mini-bus transportation is provided using professional CDL licensed school bus drivers and a bus counselor, who provides safety, as well as planned activities on the bus. Ramaquois is a magical camp where children experience a sense of adventure, meet new challenges, create wonderful memories and make lasting friendships. Visit at www.ramaquois.com or call 845-354-1600 to schedule a personal tour.
Camp Ramaquois
30 Mountain Rd
Pomona, NY 10970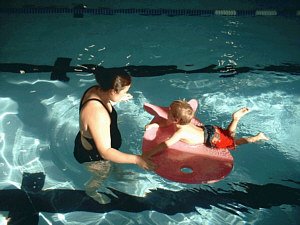 The YWCA on North Street in White Plains offers an array of summer day camp programs: Camp Funkist (ages 4-15) provides non-competitive relaxing days of sports, swimming, visual arts, musical theater, nature, trips, and other age-appropriate summer activities. Intensive full-day Summer Gymnastics for girls and boys offers opportunities for gymnastics to hone their skills. Finally, the YWCA offers Summer Camp for Children with Developmental Disabilities, which is designed to complement extended school-year programs. Parents can also take advantage of summer swimming classes set up around vacation schedules. The YWCA has well-equipped indoor and outdoor facilities. Experienced and qualified staff-lead recreational and instructional swimming. For more information, click here or call:
Camp Funkist and Travel Camp (914) 949-6227 x168
Gymnastics Program (914) 949-6227 x135
Camp for Children with Developmental Disabilities (914) 949-6227 x108
Camp Funkist
The YWCA
515 North Street
White Plains, New York
Specialty Camps: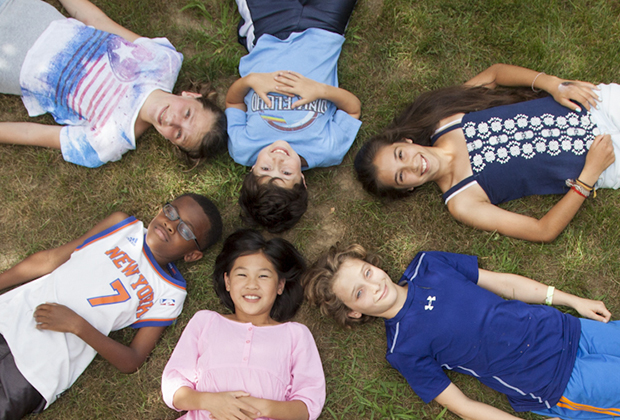 Open the door to a delightful and meaningful summer of fun and learning for your bright, curious child. Challenge Camp, an ACA accredited camp in Rye, NY celebrating its 36th summer. Challenge is dedicated to providing meaningful opportunities for children aged 4-15 to realize their intellectual and personal potential. They offer over 100 enrichment courses range from 3D printing, architecture, art, chess, coding, cooking, drones, littleBits, magic, Minecraft, robotics, theater, and more. Sports options include Swimming and Fencing. Bus transportation, early/extended day and kosher lunch options available. Please join them for an Open House on Sunday February 28, 2-4PM at their location. For more information, click here or call (914) 779-6024.
Challenge Camp
School of the Holy Child
2225 Westchester Avenue
Rye, NY 10580
Be sure to make the Chelsea Piers Summer Sports Camps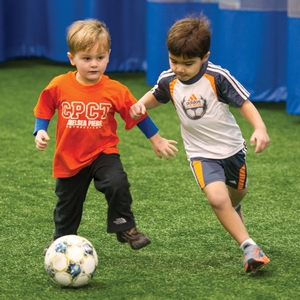 part of your family's plans this year! Chelsea Piers offers the area's most flexible day camps for kids aged 3 to 18. Your children will enjoy expert instruction and the area's most dynamic curriculum in the state-of-the art, air-conditioned facilities. Camp offerings include programs for preschoolers and beginner athletes, sport-specific developmental camps for elementary/middle school athletes, and elite sport-specific training for high school athletes.
Camps are available in the following sports: basketball, gymnastics, baseball, ice hockey, ice skating, lacrosse, soccer, Sports Academy (multi-sport), squash, swimming, dance, tennis and volleyball. Campers receive top-notch instruction in their core sports plus a daily recreational period that includes the Splash Zone Water Park & Aquatics Center, Jump & Climb Zone, Ice Rinks, Tennis, Field House and Batting Cages. Bus transportation from Pelham, New Rochelle, Rye and Harrison is available July 5 - 29! Visit the website below for updates on exact locations.
Summer Camp runs June 20 – September 2, and children can enroll in 1, 2 or more weeks. Register online at www.chelseapiersCT.com/camp, or call 203.989.1100. Early Birds that register by April 29, 2015 receive a discount off enrollment fees.
Chelsea Piers Summer Sports Camps
One Blachley Road
Stamford, CT 06902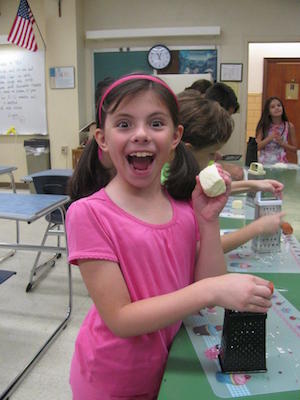 Concordia Summer Camp offers exceptional summer programs for children ages 3 to 18. Programs include Enrichment, General Sports, Slam Dunk Basketball Camp, Musical Theatre, Rock/Pop Music, Piano, Suzuki Guitar and Violin, Chamber Music, Vocal, Songwriting and Composition and Art......and don't miss their water inflatable fun Fridays! All classrooms are air-conditioned. For more information, call 914/395-4848, or visit their website at www.concordiasummercamp.org.
Concordia Summer Camp
171 White Plains Road
Bronxville, NY

The House of Sports is your one stop shopping for weekly sports camps this summer! From ages 3 years old through high school, the House of Sports offers programming for children of all ages and ability level. For our younger campers we offer a multi-sport camp that incorporates both learning and playing a variety of sports each day. For children in 3rd grade and older they also offer sport specific camps in lacrosse, basketball, soccer and baseball. All camps take place in our 100,000 sq.ft., climate controlled facility in Ardsley, and all camps are staffed by professional coaches and instructors. Log onto www.houseofsportsny.com or call 914-479-5419 to learn more!

House of Sports
1 Elm Street
Ardsley, NY

Proform Tennis Academy Summer Camp in Rye Brook caters to all levels and abilities. Campers are divided into groups based on playing ability and age. There they will be taught correct techniques, court movement and strategies through a combination of games, on court drills and matchplay which will enrich their love of a sport that lasts a lifetime! Proform Tennis Academy Camp runs from June 20th - August 28th with weekly signups. Morning Camp 9am-2:30pm Afternoon Camp: 2:30pm-6pm for placement, registration and more information, please visit our website or call 914-935-6688. Register before March 31st for special discounts! Evaluations required for correct placement.
975 Anderson Hill Road
Rye Brook NY 10573
914-935-6688
Squire Advantage and Squire Sports Camps at Maria Regina High School in Hartsdale squires is celebrating its 43rd anniversary of operation! An open house and carnival is scheduled for Saturday March 12th from 1-4pm. There will be door prizes, bouncy houses, carnival games and food! Instructors and coaches will showcase their courses and tours will be given. Courses are taught in air-conditioned classrooms by certified teachers. Hot lunch is included and transportation is available. Squire Advantage Primary (grades K-3) and Advantage Choice (grades 4-9) is created for campers who wish to custom design their own schedule by choosing courses in the fields of swimming, computers, sports, fine arts, science, cooking, music and more. There are more than 50 different courses to choose from! Squire Sports Camps are divided into two different sports programs. Squire All Sports Academy (Ages 6-15) allows for instructing and playing of many different types of sports throughout the day. Sports include tennis, basketball, soccer, baseball, flag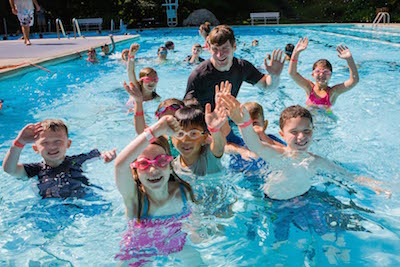 football, etc. Squire Tennis Academy (Ages 6-15) is a fun and challenging tennis experience designed for beginners to experienced players. Squire Camps programs run from June 27th until August 12th, 2016. Click here to visit their website or call (914) 328-3798 for more information.
Squire Advantage and Squire Sports Camps
Maria Regina High School
500 W Hartsdale Ave
Hartsdale, NY 10530
Westchester Skating Academy: Weekly camps for all ages and abilities. Mini Camp, designed for preschool through eight-year-olds, includes two daily skating lessons, plus nature, science, magic, soccer, and crafts from June 13-July 1 and Aug. 15-Sept. 2. Figure Skating Camp with Olympic coaches runs for 11 weeks beginning June 20th. Hockey Camp runs for nine weeks beginning July 5th and offers excellent player development. For more information, click here.
Westchester Skating Academy
91 Fairview Park Dr
Elmsford, NY 10523
And if you need help finding the right spot for your child, consider contacting a camp advisor:
Spectacular Summers: If you are thinking about camp or a teen program for your child for this summer or next, Ellen Wylie of Spectacular Summers would be happy to help you. Ellen has many years of experience in the industry and knows the camps and teen programs well. Every summer, Ellen personally visits and observes many camps while they are in session. During the rest of the year, she speaks to and meets with directors and obtains feedback from families she has placed. As a result, Ellen has the up-to-date knowledge and information to make the right recommendations for each child. She would be happy to share her personal knowledge and expertise with you. Ellen will gain a thorough understanding of your child and what you are looking for and then provide well-thought out suggestions. The service is free of charge to parents. Ellen is highly respected by camp directors and parents alike. To find that spectacular summer program for 2016 or 2017, call Ellen Wylie at (914) 722-2644 or email ellen@spectacularsummers.com. Visit her website here http://www.spectacularsummers.com.
Also consider:
Scarsdale Recreation Department day camp, sports camp and teen travel camp
Badger Day Camp: 119 Rockland Avenue, Larchmont
Camp Hillard: 26 Elizabeth Street, Scarsdale
Camp Mohawk: 200 Old Tarrytown Road, White Plains
Mount Tom Day Camp: 48 Mount Tom Road, New Rochelle