What Parents Need to Know About Scarlet Fever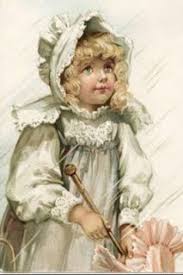 If you read The Velveteen Rabbit as a child or read it to your own child, you'll recall that the main character had to destroy all of his toys and stuffed animals, including his special stuffed rabbit, when he became sick with scarlet fever. In the early 20th century, scarlet fever was a leading cause of death in children. However, today we hear less about the disease due to better treatments and preventative measures that have curtailed the severity and the spread of the disease.
So I was concerned that every week for the past month I have heard about at least one child who was diagnosed with scarlet fever in the area. The parents all had the same reaction to the diagnosis: "Did you even know scarlet fever was a 'thing' anymore?" Dr. Fred Bomback, a pediatrician affiliated with Westmed Medical Group, told me, "I have noticed a slight increase in the number of cases of scarlet fever that I am seeing this year but the majority of cases have been mild."
So, here's the low down on this 1920's killer.
First, and most importantly, in the year 2017 Scarlet fever is rarely a serious or deadly infection. Scarlet fever is a bacterial infection caused by group A Streptococcus. It generally affects children between the ages of 5-15 years old and can spread when a person has contact with an infected person's contaminated droplets (like from a cough, a sneeze or sharing the same utensils). A child with scarlet fever usually presents with a fever and sore throat that may lead to a rash that feels like sand paper. There may be other symptoms like abdominal pain, chills and vomiting and the tongue may get swollen, white and/or bumpy. A couple of days later a scarlet-colored rash may appear; usually first in the neck, underarm or groin area and then spreading before disappearing about seven days later. However, a rash is not always present.
"Fortunately, scarlet fever is treatable with antibiotics," said Dr. Bomback, "and once the child is on the appropriate antibiotic for 24 hours, he or she may return to school as long as there is no fever and no vomiting."
Dr. Bomback stressed the importance of parents not overreacting to a rash on a child who was diagnosed with scarlet fever. "The rash is not contagious as it is due to a toxin and not due to the persistence of the bacterial infection. It may take several days for the rash to clear."
If not treated, scarlet fever can potentially (but rarely) lead to long-term health problems such as otitis media, skin infections, abscesses of the throat, pneumonia, kidney disease, arthritis or rheumatic fever.
You can prevent scarlet fever using the same prevention methods you use to avoid other infectious diseases. Wash hands often and avoid contact with other people's body fluids as much as possible. Early identification and treatment is key to preventing the spread of scarlet fever so if your kid is complaining about a sore throat, go get that strep test!
You can learn more about scarlet fever on the CDC website here.
BLOG COMMENTS POWERED BY DISQUS