Starlight Starbright Music in Scarsdale Offering New Fall Programs and Lessons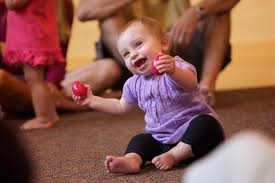 Starlight Starbright Music in Scarsdale now offers Music Together® Rhythm Kids, Music Together Sing Shalom, Ukulele Party for adults and teens, and private guitar lessons for children, it was announced today by director Jackie Freimor. Freimor has been offering Music Together classes for babies, toddlers, preschoolers, and their parents and caregivers since 2005 and a mommy-and-me beginner ukulele class since 2013.
Music Together Rhythm Kids is an exciting music, movement, and drumming class created by Tom Foote and developed with Kenneth K. Guilmartin, Founder/Director of Music Together. It follows through on Music Together's vision to help children complete the pathway of early childhood music development. The curriculum is segmented into two levels: Level 1 for 4- to 5-year-old preschoolers, and Level 2 for 5- through 8-year-olds in grades K-2. Both 10-week classes run once weekly for 45 minutes, and both are designed to help children integrate and assimilate rhythm by learning multicultural drumming patterns, developing new repertoire on various percussion instruments, exploring movement and dance while singing songs, and playing games based on music and drumming.
According to Guilmartin, "Enrolling your older child in Rhythm Kids is an important educational choice. The program is designed specifically to support your emerging young musician's progress toward basic music literacy, but it is also firmly embedded in the Music Together tradition of family music—supporting the fundamentally musical nature of all children by increasing the music awareness and active participation of the adults who love them."
The other new Music Together program, Music Together Sing Shalom, is a pilot program being developed in collaboration between The Jewish Education Project and local Music Together centers in New York City, Long Island, and Westchester County, with funding provided by UJA-Federation of New York. This program has been uniquely designed using the Music Together program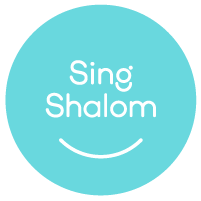 enriched with songs from throughout the Jewish world. Each week for 10 weeks, a community of families comes together to sing, dance, and play along in a 45-minute class led by a trained Music Together teacher.
Freimor says, "The beautiful thing about Music Together Sing Shalom is that like all Music Together programs, it helps families learn lots of ways to interact musically with their children, but it also helps them connect specifically with the Jewish music tradition. Best of all, it's fun!"
The new non-Music Together offerings at Starlight Starbright Music include Ukulele Party, a 45-minute weekly jam session for adults and teens that runs for 8 weeks. Ukulele Party was developed by Jill Geddes, who started the program to teach ukulele technique and develop a more extensive song repertoire. Says Geddes, "The ukulele is becoming more and more popular among adults and teens. I developed Ukulele Party to give them a chance to learn new techniques and songs in a relaxed, fun setting."
The final new offering this fall is private guitar lessons for 6- to 10-year-olds at the Starlight Starbright Music studio in Scarsdale. The 30-minute lessons are taught by Freimor, whose former Music Together students are now old enough to receive private instruction on an instrument. Says Freimor, "I thought it would be helpful for children to take lessons from a teacher they already know and trust."
Adds Freimor about the new class offerings this fall, "Our other classes at Starlight Starbright Music have been an enormous success, and we know that parents and caregivers will enjoy deepening their and their children's music-making experiences even further both in class and at home. And singing and moving with your kids is a wonderful way to bond and will make lifelong memories for your family!"
For more information, visit www.slsbmusic.com or contact Jackie Freimor at (914) 924-0995 or jackie@slsbmusic.com.
BLOG COMMENTS POWERED BY DISQUS