Should Your Teen Have Their Wisdom Teeth Removed Before College?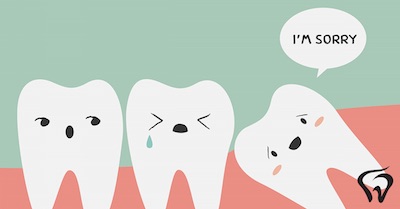 Why are the third or final set of molars called wisdom teeth? Because they usually grow when people are in their late teens or early twenties. In and of themselves, wisdom teeth are not a problem, but more often than not they are misaligned or cause other issues in the mouth.
Wisdom tooth removal has become a popular rite of passage for graduating high school students because many dentists and surgeons recommend removal of these teeth prior to, during, or just after college. There seems to be a lot of confusion and concern about why one would choose to remove these teeth if they're not causing acute pain or other issues. We contacted Dr. Benjamin Kur of Westchester Oral & Maxillofacial Associates to learn more.
Dr. Kur is in his tenth year of practice as a board-certified Oral and Maxillofacial Surgeon. I had a chance to chat with him to find out about the risks and benefits of the procedure and who should consider it.
What are the indications for wisdom tooth removal?
Indications for wisdom tooth removal include:
• Pain
• Crowding in the mouth (not allowing second molars to erupt properly)
• Wisdom teeth growing in at an angle (or incorrectly positioned making second molars susceptible to bone loss because it's hard to clean between the second and third molars)
• Cysts (these are benign but also contribute to bone loss in the second molars)
Why is potential bone loss an issue and therefore an indication to remove wisdom teeth?
Dr Kur said, "According to the literature and the American Association of Maxillofacial Surgery, if a person 26 or younger has their wisdom teeth removed, the body will regenerate bone and it is much more likely that there will not be severe issues related to bone loss like a periodontal pocket, for example. Bone will actually regrow on the back of the second molars through age 26. A lot of times we see patients in their 30,'s, 40's and 50's who still have their wisdom teeth with irreversible damage. The second molar becomes susceptible to loss, a much more serious problem," Dr. Kur explained.
Is the preventative removal of wisdom teeth elective surgery?
Dr. Kur reiterated that there are specific indications for wisdom tooth removal. Even if a patient is not currently in pain, it does not mean the surgery is elective. "It's a necessary surgery for many people," he said. "The whole reason we encourage parents to have their kids' wisdom teeth removed before age 26 is not just prophylactic. The evidence suggests that after the age of 26 the body's ability to regenerate bone is diminished. Preventative is not the same as elective. In my professional opinion impacted wisdom teeth should be removed if indicated in 14 to 26-year-olds." Surgery is only indicated for specific situations, according to Dr. Kur. "For example, if a 43-year-old came into my office with impacted molars and they weren't bothering him, we wouldn't recommend removal; his body's ability to regenerate bone if there was bone loss in his second molars would be minimal and the benefit of the procedure would not outweigh the risks. However," he added, "this would not be the same recommendation we would make for a healthy 15 or 24-year-old because the benefits of removing the wisdom teeth would exceed the risks based on bone regeneration potential, among other things."
What are the risks associated with wisdom tooth removal surgery?
Dr. Kur explained that there is a common misconception about the procedure. "There's a nerve that is housed in the mandible, or lower jaw. That nerve provides sensation but no movement. So, one common misconception is that a person will have a droopy lip or a part of their face won't be able to move. Numbness that persists for a short period of time can be an issue in a small number of people who are predisposed to this," Dr. Kur said. "Sometimes we take a Cone Beam CT Scan to see where the nerve is in relation to the roots and therefore the nerve. We may also do a partial tooth removal so as not to potentially disturb the nerve. We always remind patients that this nerve does not supply motor function, just sensation, so the only nerve-related risk is related to sensation and not movement." Whereas there are risks to this and any surgical procedure, Dr. Kur also emphasized the risks of not removing wisdom teeth can be substantial and should be understood by the patient and his/her parent or guardian.
Can a patient have their wisdom teeth removed by a dentist? How may this procedure differ from having it done by an oral maxillofacial surgeon?
According to Dr. Kur, a patient can have their wisdom teeth removed by a general dentist. However, Oral and Maxillofacial Surgeons are highly trained in anesthesiology. "We recommend that patients are IV-sedated for this procedure. It relieves patient anxiety and fear and makes the experience much more pleasurable for the patient. Although the patient is sedated, they are conscious and breathing on their own. Being sedated is also related to patients using less pain medication post-operatively. The majority of patients do choose IV sedation/anesthesia and are glad they did for both their comfort and safety, both of which are our priorities."
What is done to make patients comfortable post-operatively and what is the recovery like after wisdom tooth removal?
In most cases Dr. Kur uses dissolvable stitches and the recovery period is usually 3-5 days o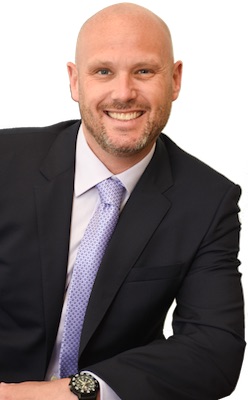 f post-operative swelling and soreness. "We are very cautious with pain medication these days and we usually recommend prescription-strength ibuprofen." He added that most people return to work or school within two to three days.
This post is sponsored content from Dr. Benjamin Kur who lives in Scarsdale. Find him at work in Hawthorne/Valhalla directly across the street from Westchester Medical Center. Valet parking available (no tips accepted). He is currently welcoming new patients.

Dr. Benjamin Kur
Westchester Oral & Maxillofacial Associates, PLLC
www.westchesteroralsurgery.com
914-592-0440