En Garde: Scarsdale Fencer Heads to Junior Olympics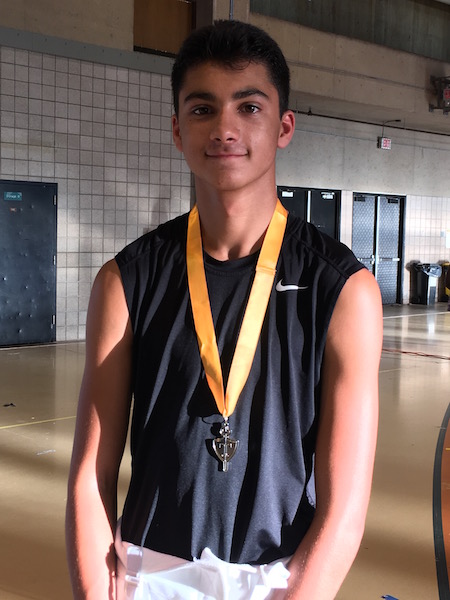 Scarsdale High School Freshman, Reza Merchant, age 14, has qualified for the Junior Olympics in fencing and will compete in Kansas City, MO, from February 17 - 20.
Reza says his strategy for success at the Junior Olympics is to "go in and fence hard, fence smart and leave it all out there!" He fences with a weapon called a foil in the U17 (under age 17) category.
We asked Reza for his thoughts on fencing and here is what he shared:
How did you get introduced to fencing?
I grew up loving "Star Wars," light sabers and also playing with knights, so the idea of fencing was very cool to me. Fencing seemed mysterious and interesting too. As soon as I tried it, I instantly fell in love.
What do you enjoy about it?
I enjoy fencing because it has a balance of tactical and physical skills. No two touches (points scored) are ever alike. Also, my experiences at my fencing club have been absolutely amazing. I have been fencing at NAFA North in Portchester since I started and the club is like a family to me. We all have each other's back and we help each other become better fencers and more confident people.
What kind of fencing do you do – please describe it?
I do Epee. The sword is the heaviest one used in fencing. The entire body is valid target area, so you can hit wherever, anywhere from head to toe. Much of Epee is tactics. It seems like the slowest of the three weapons at first but as soon as there is an opportunity to hit someone strikes.
Do you meet people from all over the country?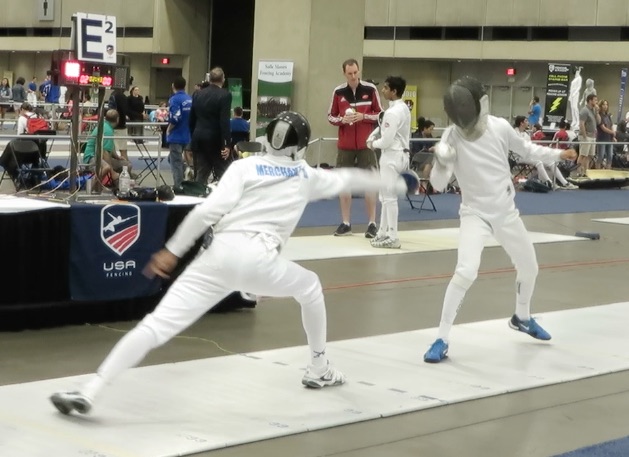 At big tournaments I see people from all over the country. It's really fun and interesting to meet all these new people and develop competitive relationships with people I never would have had a chance to meet. I remember at a Regional Tournament in Connecticut I fenced against a kid who was two years older than me and I found it hard to keep up. About a year later at a National Tournament in Texas, I fenced against him again and had a very competitive bout. The mutual respect for all the other competitors is always present and it's amazing to feel that environment.
How do you balance school and fencing?
One of the hardest parts about fencing is balancing schoolwork and training. I train for about 14 hours a week. Sometimes it feels overwhelming to go straight from intense fencing training right into studying for a big test. The most important parts are focus and commitment. Putting in the work and staying true to myself are the only ways I can handle it. During my frees in school I'll try to do as much work as I can. Sometimes I just have to take a breath and relax; fencing actually helps me do that. Even if I am in an intense fencing bout, I feel more relaxed than when I'm doing anything else. As soon as I put on my mask, it's like I'm a different person, I can be anyone I want and it's all through my fencing.
Anything else you would like to add?
A lot of people and parents are scared of fencing because they're scared they'll get hurt or it's not safe. Fencing is one of the safest and most amazing sports and is completely worth the investment of time and effort. I have become so much more confident and passionate because of my fencing. I owe a lot of that to my coach, Joe Fisher, and my friends at NAFA North.
Commenting on Reza's success, John Gonzalez, NAFA North club owner and coach and a former champion fencer himself said, "We're so proud of Reza and our three other Junior Olympic qualifiers. Our club is unique in that recreational fencers train right along with our competitive fencers with everyone contributing their experience, learning from each other and cheering each other on."
BLOG COMMENTS POWERED BY DISQUS