Congressman Eliot Engel to Visit Scarsdale on Thursday March 2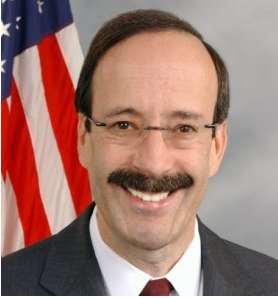 Congressman Eliot L. Engel will be the featured guest at the March 2 meeting of the Scarsdale Forum that will be held at 7:30pm in the Scott Room of the Scarsdale Public Library. This event is free and open to the public.
The Congressman, who represents portions of Westchester and the Bronx, will present "A View from Washington." Engel is the ranking member on the House Foreign Affairs Committee. He also serves on the Energy and Commerce Committee including the Subcommittee on Health, and the Subcommittee on Communications and Technology. He is the founder and Co-Chair of the House Oil and National Security Caucus, which is seeking clean, energy efficient alternatives to America's over-reliance on oil. He also sits on the Gun Violence Prevention Task Force, the Bipartisan Task Force for Combatting Anti-Semitism, the HIV/AIDS Caucus, the Long Island Sound Caucus, and the Animal Protection Caucus, among others. Residents may learn more by visiting Congressman Engel's website here.
Forum members will have the opportunity to vote on a previously released report: "Proposal of the Education Committee for a New Paradigm of Resilient Community Problem-Solving and Development of a Long Range Financial Plan in Support of the Scarsdale Schools as Its First Design Challenge." All reports are available on their website at www.scarsdaleforum.com.
BLOG COMMENTS POWERED BY DISQUS