Dara Gruenberg Elected President of The Friends of the Scarsdale Library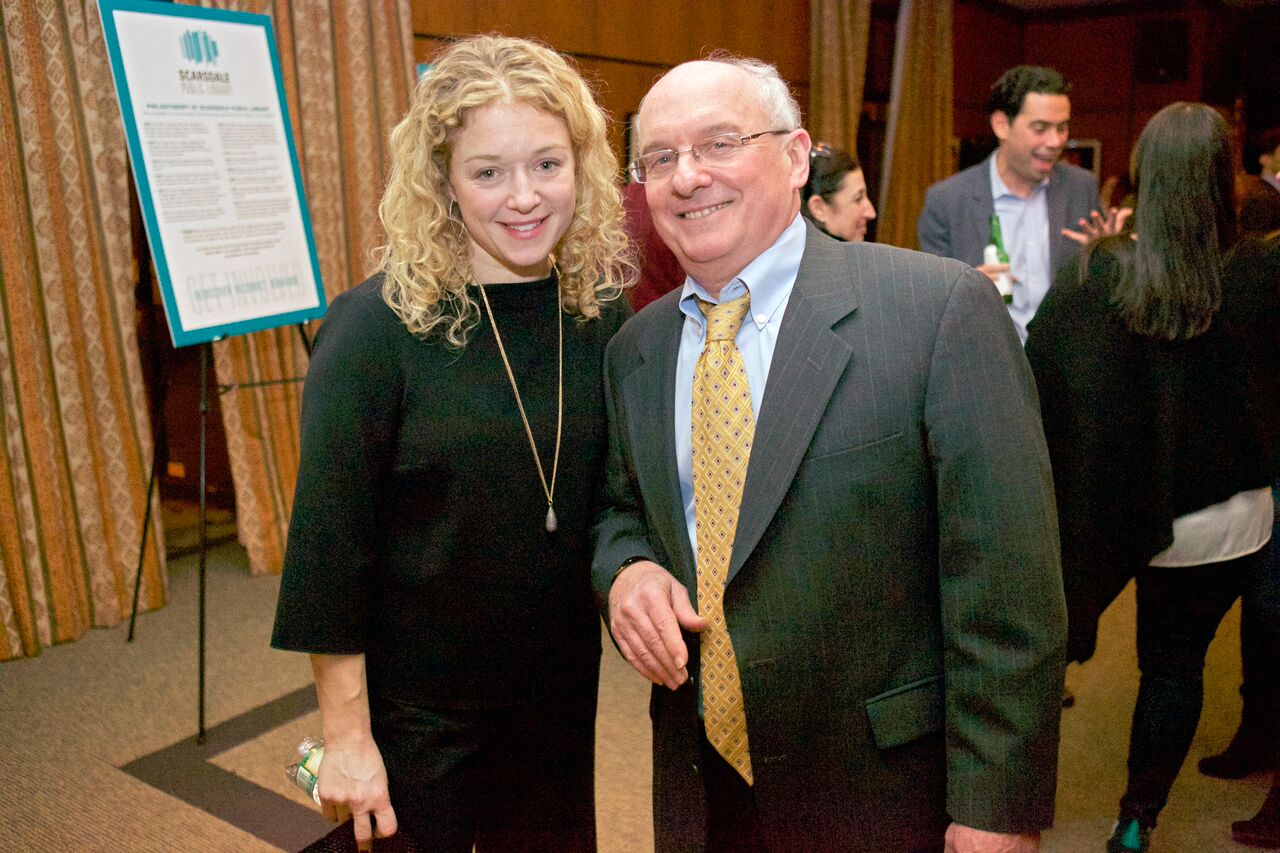 The Friends of the Scarsdale Library, the active volunteer group that supports many of the library's programs, elected Dara Gruenberg as president at its annual meeting today.
Gruenberg succeeds Kathy Gray, who in her six years as president has overseen the Friends' support of numerous programs including many children's activities, museum passes, critique groups, the popular Finals Nights, the upgrade of the audio-visual equipment in the library's Scott Room and many special programs.
Other officers elected today are: Wendy MacMillan and To-Dao Casey, vice presidents; Barbara Josselsohn, secretary; and Mona Longman, treasurer. Also elected were nine members to the Board of Directors.
Gruenberg serves as co-chair of the library's capital campaign, is on the Board of Trustees of Westchester Reform Temple and is a member of the Village's Ad Hoc Communications Committee.
"Dara Gruenberg has been active in many Scarsdale organizations and has been a leader in the library's plans for our major renovation," said Library Director Elizabeth Bermel. "With her knowledge, dedication and energy she will smoothly take over the reins from Kathy Gray. Kathy has been an ardent supporter of the library and has been instrumental in many of the programs we instituted with funding provided by the Friends. On behalf of the library and our many patrons, I heartily thank Kathy for her efforts and accomplishments."
"The Friends of the Scarsdale Library is dedicated to making the library a community centerpiece that Scarsdale is proud of," said Terri Simon, president of the Library Board. "They have been highly supportive of our revitalization plans and we look forward to working closely with Dara, the board and the entire Friends organization in the capital campaign and the transformation of the Scarsdale Library."
Elected to the Board of Directors are: Allison Block, To-Dao Casey, Anne George, Alison Gordon, Lori Harrison, Barbara Josselsohn, Jamie Kefer, Meg Lazarus and Michelle Lichtenberg.
BLOG COMMENTS POWERED BY DISQUS