Former SHS Principal Norman Bussiere Passes Away at Age 91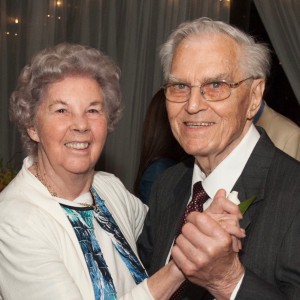 A former principal of Scarsdale High School Norman Bussiere, passed away at the age of 91 in Pennsylvania on June 19, 2017. His wife of 65 years, Ruth Bussiere had died just eight months before.
Bussiere was born in St. Johnsbury, Vermont and was the eldest of six children of John A. Bussiere and Ida Charron Bussiere. After serving in World War II, he attended the University of CT and Columbia University.
Bussiere spent the majority of his career as a high-school principal at James Caldwell High School in New Jersey, at Scarsdale High School where he served from 1972 to 1975 and at Shoreham-Wading River High School in Long Island. A lifelong student, he attended graduate classes in philosophy at Stony Brook University after he retired in 1991.
Mr. Bussiere is survived by one brother, Bernard, and his wife Betsy of East Hartford one sonas well as his son Robert D. Bussiere who is married to the former Alice Ughetta of Scarsdale. They currently live in Wilmington, Delaware. In addition, he is survived by two daughters, Jeanne B. Stephens and her husband James of Shaker Heights, Ohio and Elizabeth Bussiere and her husband Daniel Cohen of Worcester, Massachusetts; and four grandchildren and one great grandchild.
A memorial service will be held on July 29th at 10:30 in the William Penn Room at Crosslands, 1660 East Street Road, Kennett Square, PA. In memory of Mr. Bussiere, a contribution may be made to the Alzheimer's Association, 399 Market Street, Suite 102, Philadelphia, PA 19106.
BLOG COMMENTS POWERED BY DISQUS