SHS Graduates' Summer Internships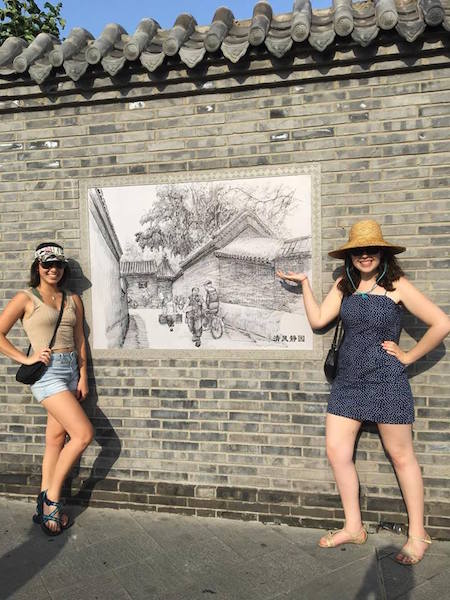 The summer following their freshman year at college, many SHS grads have thrown themselves into the unchartered territory of real world. Facing responsibilities and expectations beyond those of professors and parents, you sink or swim, learning quickly how to be composed and communicate in an unfamiliar environment. The summer break gives college students an opportunity, outside the constraints of an academic curriculum, to explore what they find interesting enough to invest their lives in after the four years that pass much too quickly. The course of summer jobs and internships also gives teenagers a chance to think about what they don't want to do for a living. This kind of exposure, though exhausting, will prove useful by senior year of college during the panicked rush for employment.
As a summer intern in the Office of U.S. Senator Kirsten Gillibrand, I roll up my sleeves and get into the weeds of constituent casework. My role, though small, feels especially meaningful in a political climate of unprecedented, vicious partisanship, where many of the voices that govern public discourse have never been inside the institutions defining American democracy. My colleagues, thirty student interns, comprise the freshly energized new generation of leadership, sharing a youthful perspective we hope will serve our government. Trading in bathing suits and sweatpants for the frustratingly vague "business casual" attire, it is refreshing to try a new a new routine and play grown-up for a few months. Training for my rowing season at 5am before a Metro North commute and hot, sticky walk down New York streets in a thick, knee-length skirt and blistering heels is not how I always pictured my summer vacation, but after helping New York constituents in my office, I would not want it any other way. Luckily the work grind is only temporary for the college student and in a few weeks, we can return to the sheltered bliss of college life.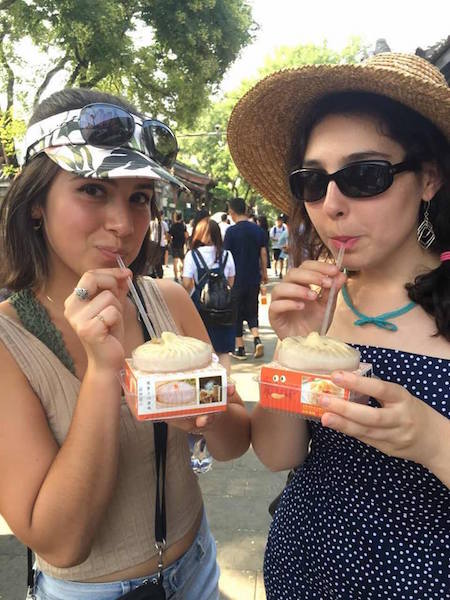 Abby Goldstein '16 is spending two months at Princeton in Beijing, on a strict Chinese language pledge with intensive instruction in class and on her own. Goldstein first travelled through Laos and Myanmar for a month, which was "really interesting to see, especially because the tourism industry hasn't hit those countries yet as dramatically as others places in Southeast Asia." The Beijing program has proven to be extremely intense and challenging, but rewarding because Goldstein can observe her Chinese language skills progress daily, while also learning about Chinese education and society. She also studied in China two summers ago through NSLI-Y, a U.S. State Department scholarship program, but this summer's program is a much different experience because of the elevated level of intensity and the independence.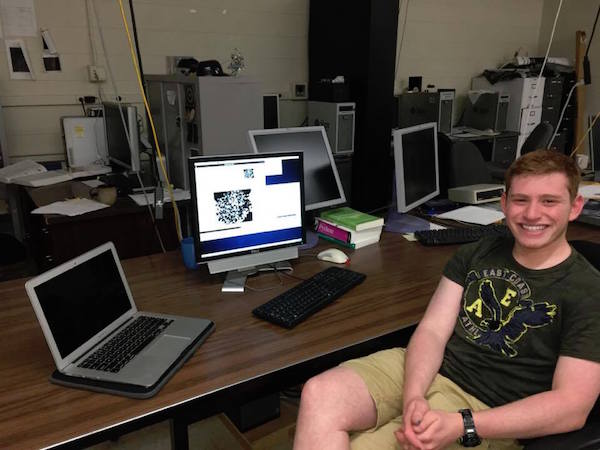 Harry Chalfin '16, a rising sophomore at Brown University, stayed at Brown this summer to work on a research team with physics professor Ian Dell'Antonio. Chalfin received a grant through Brown's Undergraduate Teaching and Research Awards program to fund his summer research. "We are making use of a phenomenon called weak gravitational lensing in order to detect the presence and abundance of dark matter in distant galaxy clusters." He says this project on "dark matter" will teach physicists something about a type of matter that is not made up of "atoms" like the familiar matter of everyday life. Chalfin calls dark matter a "major mystery in physics" since "mankind does not yet understand the composition of the vast majority of the universe!" Chalfin is excited his research position serves as the first major step in his dream to become a professional physicist. His passion for physics began in high school, and three years of physics enthusiasm has culminated in this unique opportunity. Chalfin is "bothered but also incredibly excited that some of the most fascinating mysteries of the universe--such as the nature of dark matter--are still unknown to mankind." He is thrilled and fueled by the hope of discovering untouched scientific truths.
Matt Drescher '16, now studying at Bucknell University, is spending the summer working at the Wildlife Health Center at the Bronx Zoo. For nine hours a day, Drescher helps hospital assistants and veterinarians take care of sick, injured, and quarantined animals. His daily tasks include making morning rounds, feeding animals, cleaning, creating diets, and completing maintenance projects. "I really get to see how my efforts help out these animals, and I also get to see how a widely regarded zoo hospital functions," says Drescher. On weekends, he works at the Veterinary Emergency Group in Greenburg. Working seven hour days, Drescher is exposed to the inner-workings of an emergency veterinary hospital. He says "the most interesting part of this internship is seeing how the veterinarians triage all the incoming emergencies, especially when there are many at once."
Nico Stainfeld, a student at Stanford University, is staying in California this summer working for a venture capital firm called Foundation Capital. As a "Management Science and Engineering" major and Computer Science minor, Stainfeld is hoping to work in Business after graduation. Stainfeld is working on research and strategy in the asset management industry to inform the firm's future investments and ventures in larger startups. "I chose this because I'm really interested in technology and finance, and trying to explore whether VC could be an interesting career," Stainfeld shares.
Michael Blank '16, an Economics and Government double major at Georgetown University, interns for Congressman Eliot Engel (D-NY 16th District). constituent casework, answering phones, filing their visas and green cards, citizenship status, social security issues. Blank loves direct communication with constituents because "the nature of the work lets you see exactly how the work you're doing helps people." He says the more efficiently he works, the more people's lives can be improved. For example, "If I'm doing a green card case that person is out there freaking out by they might get deported if their file just waits there and isn't worked on." The long hours and tedious paperwork pay off. "Recently, a couple came into the office to thank my supervisor for helping her obtain her green card and she was crying of joy, so I really got to see the impact that this kind of work could have."
Eliza Brosgol '16 interns at a law firm in New York City. She works from 9:30 to 5:30 Monday through Friday. She enjoys having a schedule that varies, so there is no set daily routine for her in the office. Her work includes researching, summarizing a deposition, drafting an affidavit, reviewing board minutes, and organizing the files of cases. Brosgol has attended court several times with partners at the firm, listened to conference calls, met with a judge, and gone to a real estate closing. The lawyers give their intern any documents that they think she may find interesting to read, such as memorandums, appendices, exhibits, correspondence, and a consent decree. Since Brosgol is considering attending law school, she says "this has been educational and valuable to see what it is like to work at a law firm and to get work experience in a corporate setting." Brosgol faces an additional challenging layer in her summer work as a collegiate athlete. Commuting back to Scarsdale after a ten hour day, Brosgol makes her way to the turf where she spends hours running, lifting, and working on her ball skills for her upcoming fall lacrosse season at Haverford College.
Julia Talish '16, a sophomore at Vanderbilt University, interns at a private equity firm in New York City. The firm specializes in aerospace and defense companies. Working 9-6 as an investment summer analyst, Talish enjoys having responsibilities that vary from day to day. "I prepare investment criteria checklist, read confidential information memorandums, prepare investment committee memos, and help to organize various information for the legal team." Her biggest project so far this summer was to develop an engagement committee memo on a portfolio company, which she presented to the partners of the firm. "Through this project I learned the various ways companies are valued, developed models, and attended meetings with several investment banks to better understand how deals are financed." Since she hopes to work in finance one day, Talish has embraced this opportunity to explore the daily lifestyle and company culture.
When students return to school in the fall, they hope to have a renewed sense of direction after a taste of the professional opportunities of the adult world.
Carly Glickenhaus will be a sophomore at Georgetown University in the fall, studying Economics, with minors in French, and Science, Technology, and International Affairs. She is a rower on the Division I Varsity Crew team. This summer, she works as a Constituent Affairs intern in Senator Kirsten Gillibrand's Department of Military and Veterans Affairs.
BLOG COMMENTS POWERED BY DISQUS