Two SHS Alums Named for Diplomat Posts Abroad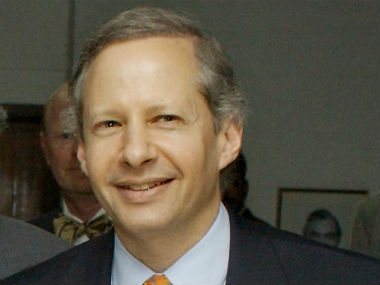 Kenneth Juster, a 1972 graduate of Scarsdale High School, and alumni of Greenacres Elementary School has been nominated by President Trump to serve as the US Ambassador to India. If confirmed he will replace Richard Verma who vacated the role in January.
Juster, age 62, is now the deputy assistant to the President for International Economic Affairs and deputy director of the National Economic Council. He was a key architect in the Indo-US civil nuclear agreement and served as the Under Secretary of Commerce in the Bush administration from 2001-2005. He was also a partner in the investment firm Warburg Pincus, where he increased investments in India, was an executive vice president at Salesforce.com and a senior partner at the law firm Arnold & Porter.
Juster's mother taught history at Scarsdale High School for many years. During high school, Juster lived in Thailand as an AFS student. He earned a Bachelor of Arts Degree from Harvard where he graduated Phi Beta Kappa and Magna Cum Laude and then went on to get a Master's Degree in Public Policy from the John F. Kennedy School of Government and a law degree from Harvard Law School.
When the Greenacres School held their centennial celebration in November 2015, Juster was an honoree and attended the gala.
Annie Pforzheimer, Deputy Chief of Mission in Kabul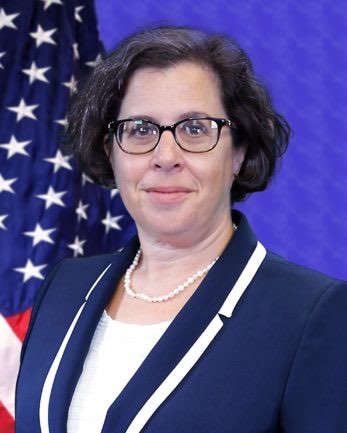 Annie Pforzheimer, a 1982 graduate of SHS assumed the duty of Deputy Chief of Mission in Kabul, Afghanistan in September 2017. Pforzheimer is the daughter of Carl and Betty Pforzheimer who live in Scarsdale today. Carl is a former Village trustee and a recipient of the Scarsdale Bowl and both Carl and Betty are active members of the Friends of Scarsdale Library.
Annie Pforzheimer, a career diplomat in the Senior Foreign Service with the rank of Minister Counselor, previously served in Embassy Kabul as the Political Counselor from 2009-2010. She has been in the foreign service for more than 25 years. Her other overseas postings include Colombia, South Africa, Turkey, El Salvador, and Mexico. From 2015-2017, she was the Director of the Office of Andean Affairs in the Western Hemisphere bureau of the State Department, with policy oversight for Bolivia, Colombia, Ecuador, Peru and Venezuela during Colombia's historic peace process. Before this she served on the National Security Council staff as Director for Central America Strategy Implementation, responsible for coordinating the adoption and execution of the U.S. Strategy for Engagement in Central America.
Ms. Pforzheimer has emphasized security sector, human rights and rule of law issues throughout her career. From 2012-2014 Ms. Pforzheimer served as the Director of the International Narcotics and Law Enforcement (INL) Section in Mexico where she managed a budget of $1.3 billion and spearheaded the renewal of security cooperation with Mexico following its suspension under the Pena Nieto administration. She also led the office of UN Peacekeeping and Sanctions in the International Organizations bureau, with responsibility for policy and budget matters relating to several dozen peacekeeping missions and sanctions regimes, and served as Director for the INL office of Civilian Police and Rule of Law.
Ms. Pforzheimer has a Master of Science in National Security Strategy from the National Defense University and a B.A. in History from Harvard University. Over the course of her career she has earned numerous Superior and Meritorious Honor awards, and was the 2001 recipient of the State Department's human rights award for her work in Turkey. She is married with one son who currently attends college.
Discussing the news, Betty Pforzheimer said, "We are very proud of Annie. This is her second tour in Afghanistan, this time in the Number 2 spot in the embassy, which is one of the largest US embassies abroad. The ambassador has been nominated but is not yet confirmed. The post requires her to be there without her family for a term of one year."
BLOG COMMENTS POWERED BY DISQUS