Two Scarsdale Students Win the NYCLU's Bill of Rights Contest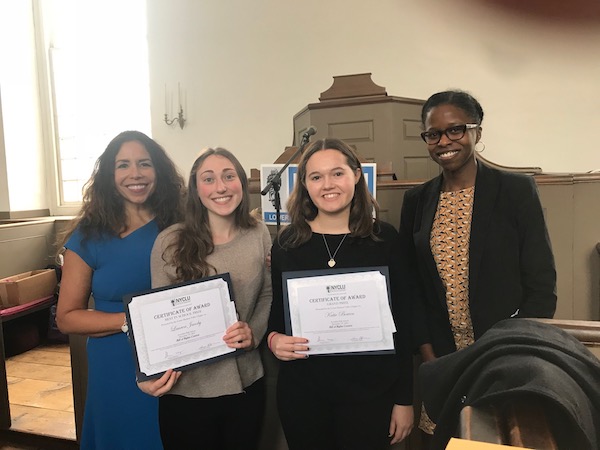 The Lower Hudson Valley chapter of the NYCLU (NY Civil Liberties Union) sponsors an annual contest on the Bill of Rights. It includes the seven counties of Westchester, Rockland, Ulster, Orange, Sullivan, Putnam and Dutchess. This year's Grand Prize winner was SHS senior Katie Bowen and the best in school prize winner was Lauren Jacoby. Both student winners are seniors in the AT Constitutional Law class at SHS and wrote on the issue of whether a police search of phone locations (to solve a theft in a school) should require a warrant.
Ms. Valentin has been taking SHS students in Criminal Justice to the Bill of Rights Day for the past seven years - and recently added students in the AT Constitutional Law class. This year, SHS teacher, Kate Krahl, joined them with her AT Government class.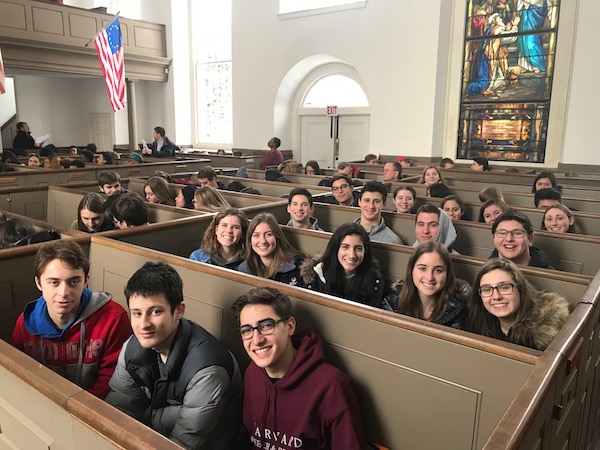 The photos feature students from the AT American Government and AT Constitutional Law classes attending the Bill of Rights Day on Dec. 15, 2017. The guest speaker was Attorney Consultant Rashida Robinson of the NYCLU who answered numerous questions on police searches and mobile devices.